Axios Generate
March 31, 2021
Hello readers! Today's Smart Brevity count is 1,094 words, 4 minutes.
🛢️ "OPEC+ has lowered its 2021 oil demand growth forecast by 300,000 barrels per day reflecting concerns about the market's recovery amid a wave of new coronavirus lockdowns." (Reuters)
🤷‍♂️ "Volkswagen is not renaming its U.S. subsidiary Voltswagen, declaring it instead an early April Fools' Day prank," the Washington Post reports on VW's EV promotion gone awry.
🎸 And let's wish a happy birthday to AC/DC guitarist Angus Young with today's intro tune...
1 big thing: Biden calls for massive climate and transit package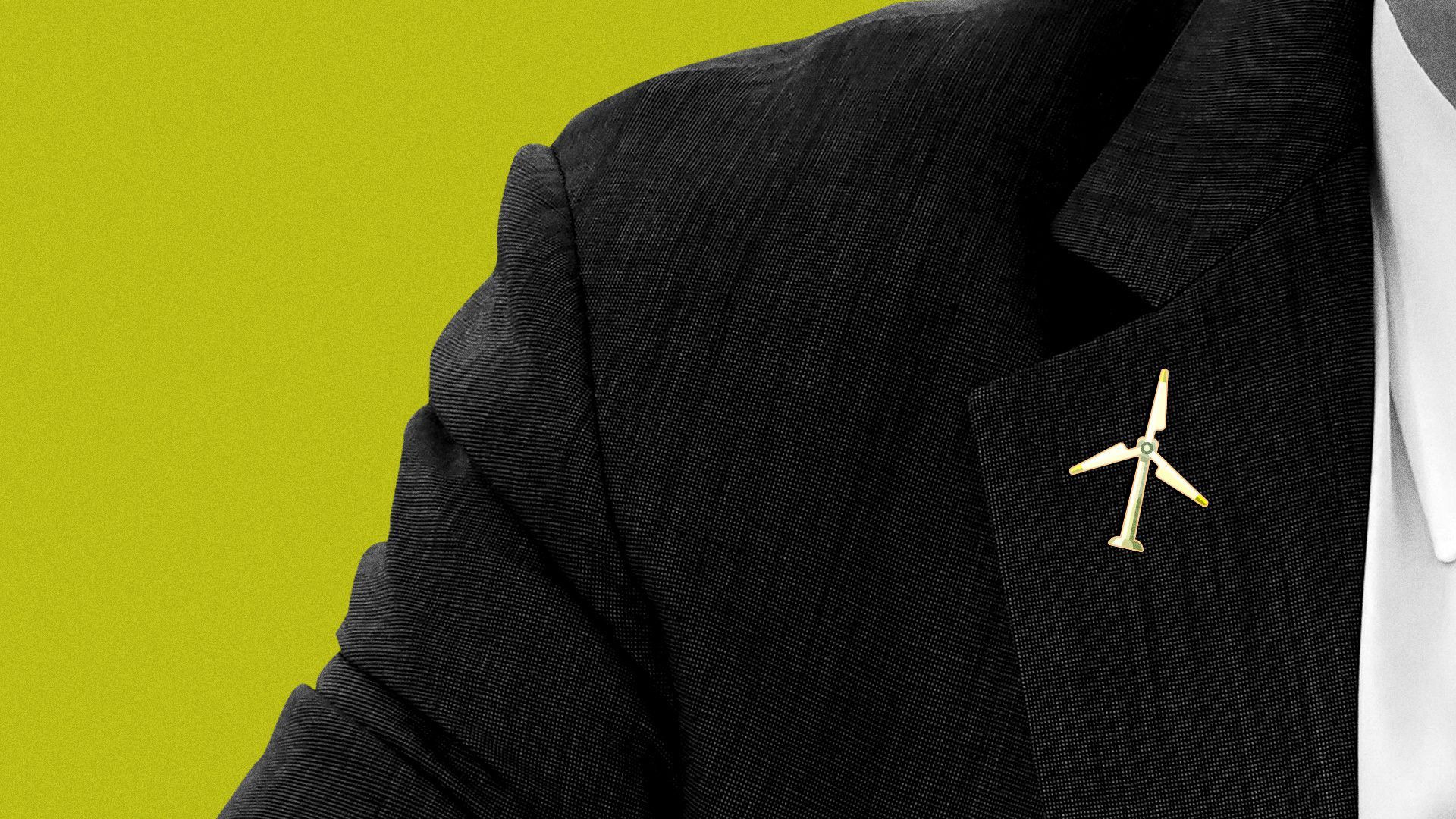 President Biden is asking Congress to approve hundreds of billions of dollars to remake transit, overhaul power grids and expand clean energy in a sweeping plan the White House says will fight climate change while outcompeting China, Andrew Freedman and I report.
Why it matters: The plan, if enacted, would be the most far-reaching federal investment to date in programs that would help curb greenhouse gas emissions. But it faces serious challenges in the closely divided Congress.
It signals Biden's high priority on fighting global warming while addressing racial and economic inequality.
Reality check: The price tag and some of the policy proposals will likely both face resistance in Congress and among other stakeholders.
Republicans are likely to be wary of so much new spending as well as the changes to the tax code the administration is proposing to pay for it.
Some climate activists, meanwhile, are pressing for an even larger package.
It has provisions that could be difficult to move through the filibuster-proof budget reconciliation process.
That includes a proposed "Energy Efficiency and Clean Electricity Standard" to help with Biden's goal of achieving 100% zero-carbon power by 2035.
How it works: Highlights of the transit, energy and climate parts of the broader "American Jobs" proposal include, per a 25-page White House summary:
$621 billion over eight years for transportation-related programs. This includes steering $85 billion to bolster mass transit, $174 billion to "win" the electric vehicle market, and funding for passenger rail and remaking roads and bridges in ways the White House says would save fuel and curb emissions.
Those provisions aim to build 500,000 electric vehicle charging stations by 2030 and expand consumer incentives to purchase EVs, among other goals.
$100 billion worth of investments over eight years for the electricity sector and other energy programs.
It includes new tax credits to build high-voltage transmission lines; extended tax credits that can be quickly monetized for renewable power and carbon capture projects; clean energy block grants; and billions of dollars for plugging abandoned oil-and-gas wells and cleaning abandoned mines.
Elsewhere, it seeks $180 billion to expand climate-related research and demonstration projects; expand manufacturing of climate-friendly tech; and invest in other research into advanced technologies.
It also seeks to invest another $213 billion to "produce, preserve, and retrofit more than two million affordable and sustainable places to live."
Quick take: The plan appears designed to breathe life into priorities Biden campaigned on while also, in some cases, appealing to GOP lawmakers.
The plan targets 40% of the climate and "clean infrastructure" investments to disadvantaged communities at a time when environmental justice is a White House priority.
It signals support for a wide range of energy technologies, including sources that GOP lawmakers often emphasize, like carbon capture and advanced nuclear power efforts.
2. The Halley's Comet of clean energy funding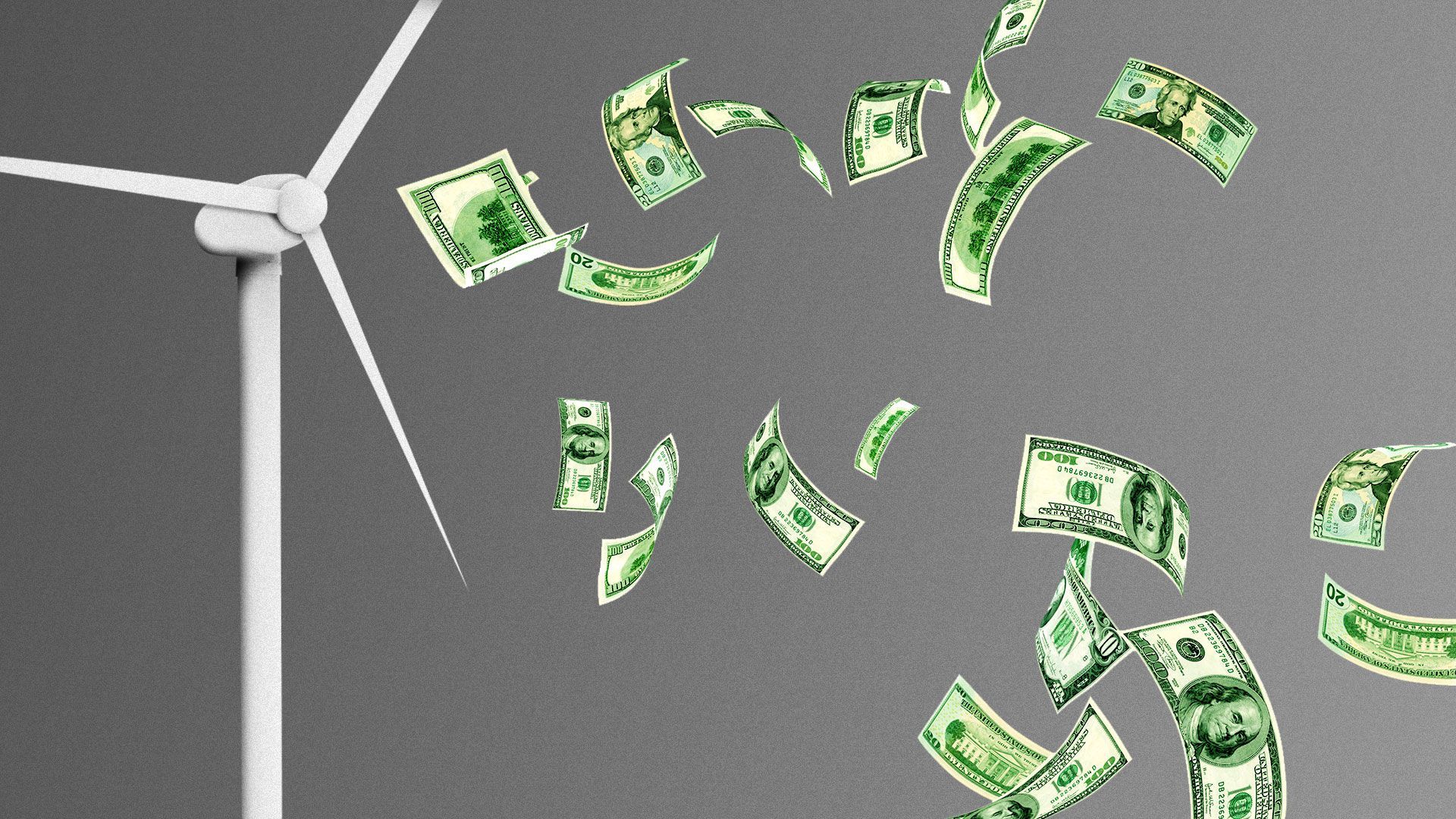 President Biden's attempt to steer huge energy infrastructure plans through Congress and his wide-ranging executive agenda are together creating intense lobbying and advocacy efforts to shape the policies.
Why it matters: The new proposal we covered in the item above is vastly larger than the roughly $90 billion for clean energy in the 2009 stimulus, and the constellation of interests in play is huge.
Driving the news: Fresh signs are everywhere of efforts to influence the unprecedented infrastructure plan, as well as Biden's executive agenda.
They range from a burst of K Street lobbying hires by energy interests to new public advocacy campaigns and more.
Here's just a few snapshots...
What we're watching: One thing is pressure from the left on Biden and lawmakers for an even larger package.
The umbrella Green New Deal Network is launching a series of efforts today — including billboards in Pittsburgh ahead of Biden's speech — and in coming weeks in support of the "THRIVE" agenda.
It's a $10 trillion, 10-year proposal from progressive Democrats. HuffPost has more.
3. This electric plane could be flying in 2024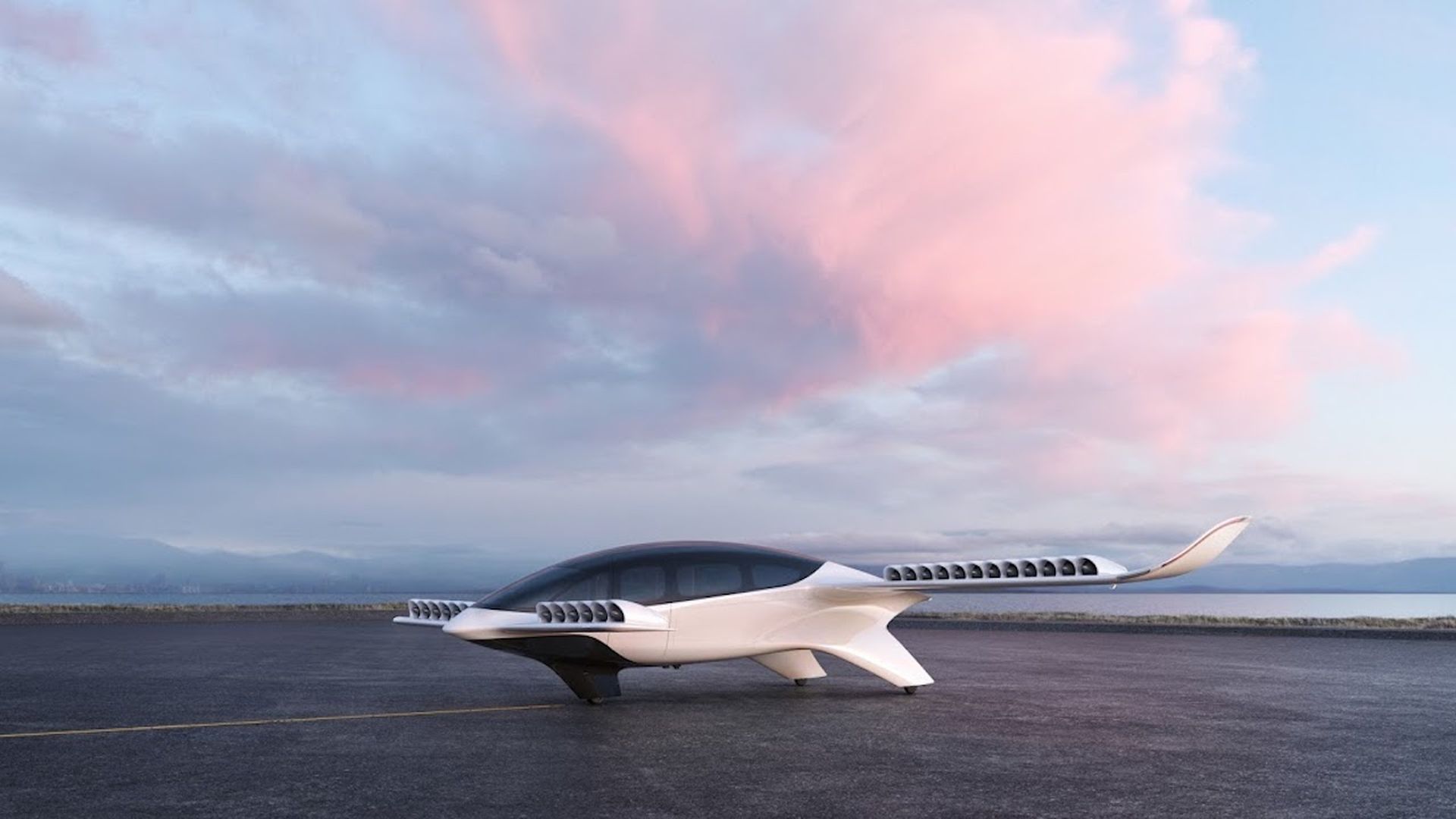 Electric aviation startup Lilium is going public via merger with a special purpose acquisition company as it looks to commercialize a seven-seat vertical takeoff and landing plane (VTOL) for regional travel.
Driving the news: The Munich-based company yesterday announced a merger with Qell Acquisition Corp. that values the combined company at roughly $3.3 billion.
What's next: Lilium said the deal and new investments from several funds will bring in hundreds of millions of dollars to help launch the commercial operation of Lilium Jet in 2024.
The plane has a range of over 155 miles, a cruising speed of 175 miles per hour, allowing it to provide "sustainable, high-speed transportation" for regional travel, the announcement states.
Per Reuters, "Lilium intends to launch its first network in Florida, where it will site its first Vertiport at Lake Nona, a smart city being built near Orlando International Airport."
Yes, but: Several steps remain before this vision is realized, including various sign-offs from aviation regulators on both sides of the Atlantic.
The Verge has more here on the Lilium deal.
Why it matters: Electric aviation holds the promise of curbing carbon emissions from air travel, and investors are staking a number of companies.
Lilium follows plans by electric VTOL hopefuls Joby Aviation and Archer to go public as well.
4. Chart of the day: The U.S. is way behind in offshore wind
Let's follow up briefly on White House plans unveiled earlier this week to spur the development of 30 gigawatts of offshore U.S. wind generating capacity by 2030.
The big picture: While several big commercial-scale projects along the Atlantic Coast were already in the works before the announcement, right now the U.S. lags way behind Europe and China in offshore wind.
The chart above via International Energy Agency data breaks it down. As of now, there's only one small project in operation off Rhode Island.
5. Catch up fast: VC, mining, EVs, robots
Aviation: ZeroAvia, a hydrogen-powered aviation startup, this morning announced it raised $24.3 million in new funding led by Horizons Ventures, with other backers including the Bill Gates-led Breakthrough Energy Ventures, British Airways and Shell. Bloomberg has more.
Batteries: "BMW, Volvo and Google will not buy any metals produced from deep sea mining before the environmental risks are "comprehensively understood", in a setback to companies that plan to mine the deep ocean this decade." (Financial Times)
Cars: "Chinese smartphone giant Xiaomi has announced plans to launch an electric vehicle business and invest $10 billion over the next 10 years." (CNBC)
Automation: "After losing thousands of jobs to the pandemic downturn, robotics and automation could slash hundreds of thousands more oil and gas jobs around the world and sharply reduce labor costs by 2030, according to Norwegian energy research firm Rystad Energy." (Houston Chronicle)