March 07, 2019
Good morning and welcome back! Was this email forwarded to you? Sign up here.
Today marks the 1975 release date of the late David Bowie's "Young Americans," so the title cut opens today's edition...
1 big thing: The hard stuff comes later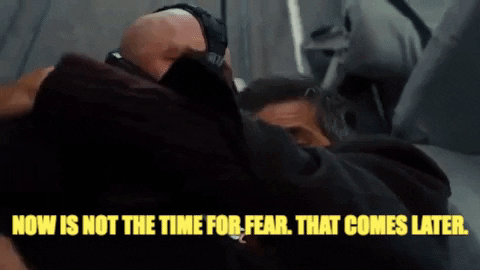 Republicans and Democrats staged a rhetorical war over climate change on the Senate floor yesterday, but it was just a theatrical preview of more consequential battles to come.
Where it stands: Majority Leader Mitch McConnell wants to put his opponents in a political bind over the Green New Deal resolution, which has uncertain Democratic support.
Democrats are countering with attacks on GOP rejection of mainstream climate science and what they call the party's absence of effective ideas.
ABC News captures the action here, and Politico breaks down what's going on in this story.
The big picture: 2 things on my radar look at questions that will confront lawmakers if a window for actual legislation opens post-2020 election.
1. A Columbia University energy think tank published a new paper that offers a framework for considering policies that are either complementary or redundant with a tax on emissions from fossil fuel combustion and industrial processes.
They found "complementary" policies to a potential carbon tax include...
Ending fossil fuel subsidies.
Regulating emissions that aren't covered by the tax.
Appliance energy efficiency standards.
Public investment in low-carbon infrastructure.
Funding for technology R&D.
They found the "redundant" policies include...
Regulation of emissions already subject to the tax.
Other fuel taxes.
State-level carbon pricing.
Between the lines: Keeping costs in check while maximizing emissions cuts is part of the debate on policy.
Politically, there's a school of thought that says if there's ever going to be a big climate deal, it would involve a carbon tax tethered to paring back regulations.
Those are two pillars of the plan from the Climate Leadership Council and its advocacy offshoot, which are backed by some oil majors and other big companies.
But that said, the energy on the left has moved away from emphasis on pricing as a primary tool, which brings me to...
2. The filibuster battle is heating up.
What's happening: AP's Elana Schor reports that some liberal advocates are using the Democratic primary fight to argue that big things like Medicare for All can't happen with a 60-vote threshold.
Some of the field is supportive or leaning towards agreeing the filibuster should be killed, while others want to keep it or, like Sen. Kamala Harris, are conflicted.
Why it matters: Even if Democrats take full control of Washington, nobody thinks they'll have close to 60 Senate seats.
This can't be untethered from climate. A number of candidates are supporting the GND concept and calling for aggressive policies.
What's next: If Washington Gov. Jay Inslee's climate-focused presidential run gains traction, this could come up even more. He wants to see the filibuster done away with, and a campaign aide tells me it's something he'll keep talking about.
2. Exxon is spending a lot of money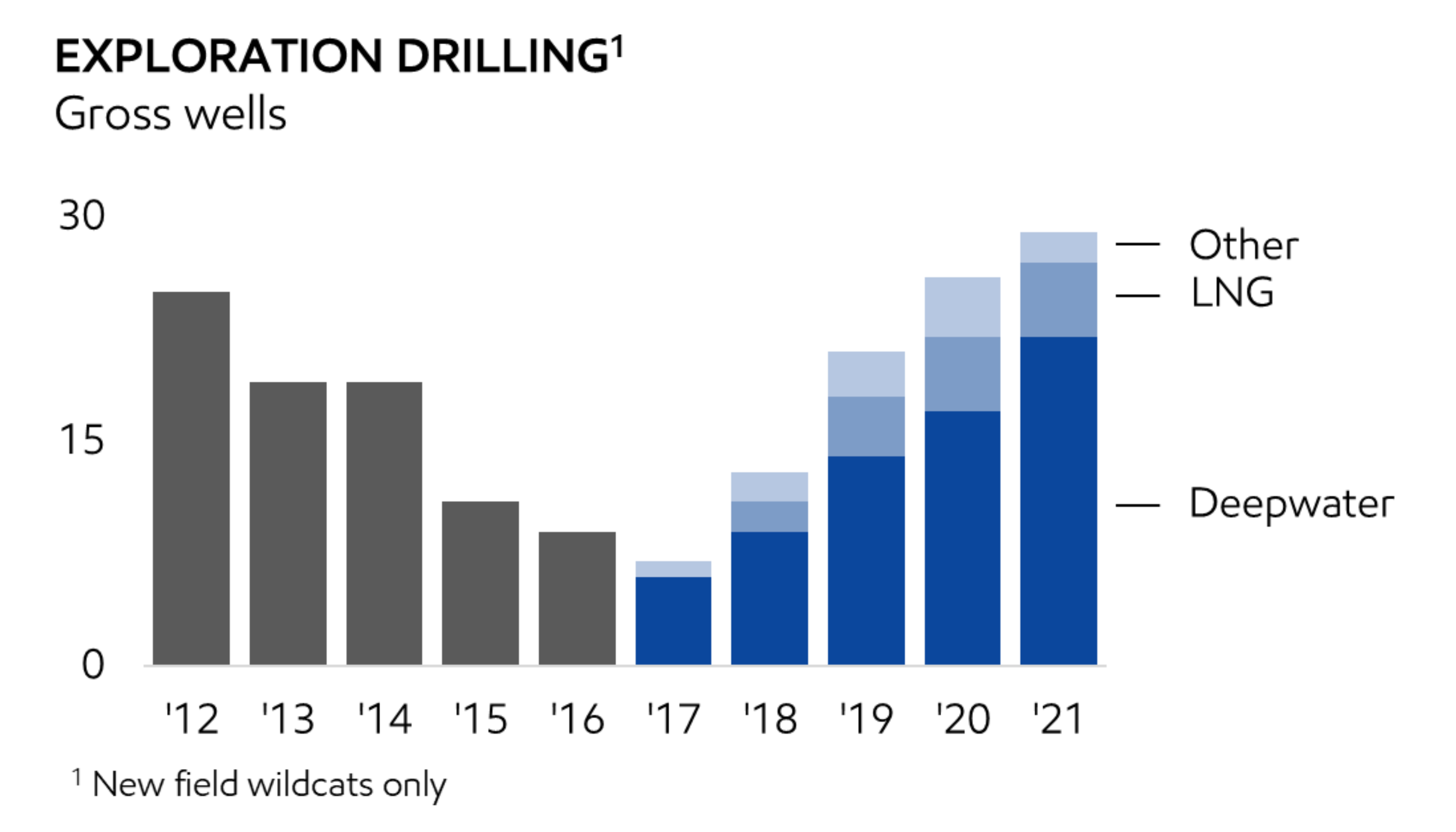 ExxonMobil yesterday announced plans to boost capital spending in coming years as the multinational giant seeks to develop massive resources in the shale patch and offshore in South America.
By the numbers: Exxon said its capital expenditure (capex) would be $30 billion this year and up to $35 billion annually through 2025.
The chart above, from their investor presentation, shows one reason why they're spending so much in coming years as they expand their drilling.
Why it matters: The updated capex stands in contrast to more thrifty (by massive-industry standards) plans by some other companies, including rival Chevron.
"Our investments reflect quality opportunities secured when much of the industry pulled back with the last downturn in the commodity price cycle," Exxon CEO Darren Woods told investors in remarks Wednesday.
But, but, but: The company's stock dipped slightly yesterday.
"With investors increasingly pressuring energy companies to return cash to shareholders, it is no surprise that the higher capital budget was not positively received by the market," Raymond James analyst Muhammed Ghulam told Reuters.
The big picture: "Exxon is doing nothing less than an overhaul of the portfolio, as might be expected after a few years of setbacks. When you're this big — the size of an OPEC producer — that costs money," notes Bloomberg columnist Liam Denning.
Go deeper: The Houston Chronicle has more here.
3. Two Arnold things: transportation, lawsuits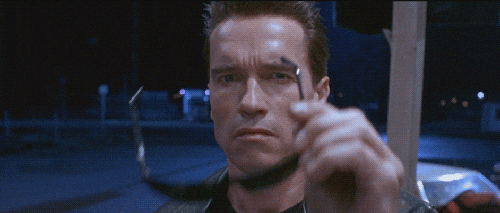 Former California Gov. Arnold Schwarzenegger is back in the news in his efforts to battle carbon emissions.
1. The Los Angeles Times reports that Schwarzenegger is joining forces with Kevin de León, a prominent California Democratic politician, on a new effort to fight emissions from cars and trucks.
Why it matters: Transportation is the biggest source of carbon emissions in California and nationwide. LAT's Sammy Roth writes...
Schwarzenegger and De León are launching an initiative with environmental activists and researchers at USC and UCLA to study how local governments can speed the adoption of cleaner transportation options and to promote more aggressive action at the state level.
Reducing dependence on oil for transportation, they say, would benefit the climate and reduce lung-damaging air pollution in disadvantaged communities.
2. Remember when Schwarzenegger said a year ago that he's exploring lawsuits against oil companies over climate change?
That plan is still alive, a spokesperson told me yesterday, and litigation would likely come via the Schwarzenegger Institute at the University of Southern California.
"We've had consistent meeting with a team of legal experts who focus on environmental law and ways to sue for pollution, so we have continued those meetings and we've definitely made progress."
— Daniel Ketchell, spokesperson for Schwarzenegger, tells Axios
4. Climate data startup raises $23 million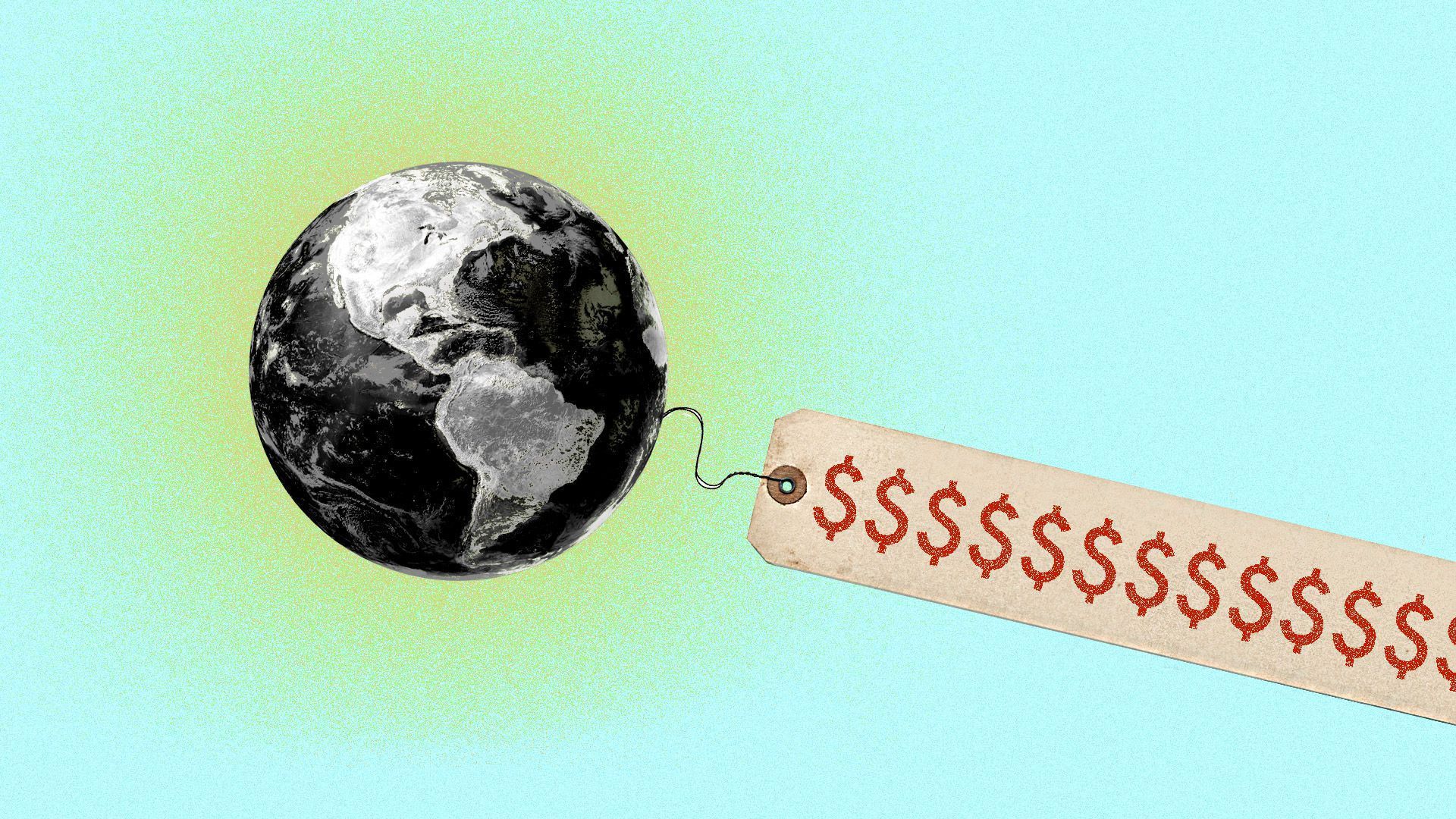 Axios' Dan Primack reports ... Jupiter Intelligence, a startup that sells climate change impact data to governments and private industry in order to assess the risks of subsequent severe weather, raised $23 million in Series B funding led by Energize Ventures.
Why it matters: Our failure to effectively mitigate climate change means that we now must deal with its consequences. Those consequences include increased chances of natural disasters.
Jupiter's other investors: SystemIQ, DCVC, Ignition Partners, MS&AD Ventures and insurers QBE and Nephila.
The bottom line, per Axios' Andrew Freedman:
"Jupiter has aggressively hired top talent from government climate labs, both for its executive ranks and at the staff level, and is especially well-positioned to tackle systemic risk for the insurance sector."
"It's no accident that insurance companies, especially the major reinsurers, have been advocating for climate action long before many politicians did; they're afraid of sinking under a rising tide of natural disaster costs."
5. Lightning round: carbon removal, wind, Tesla
Carbon removal: The ClimateWorks Foundation has an interesting post about how the philanthropic community can be helpful in advancing frontier carbon-removal technologies.
"Constituting less than two percent of all philanthropy, we don't imagine climate grants alone will get us to scale but we can help create better rules and tools to attract the patient capital and private investment needed to get the job done," it notes.
Offshore drilling: Via Reuters, "The Trump administration's revised five-year program to expand offshore drilling in most federal waters will be released 'in the coming weeks' ... after months of opposition from coastal state lawmakers opposed to exposing their shorelines to oil and gas exploration."
Offshore wind: The latest podcast from UPenn's Kleinman Center for Energy Policy chats with Equinor SVP Stephen Bull about the company's investments in offshore wind and carbon capture.
Why it matters: It's a helpful look at how an oil giant that's making growing investments in the low-carbon space looks at the world and the kind of scale that the majors can bring to the table.
Equinor is one of the big European players making bets on offshore wind in Northeast U.S.
Tesla: Via Bloomberg, "Tesla Inc. is updating its charging network to halve typical wait times as the Model 3 fleet grows larger and rivals like Porsche ready their own powerful infrastructure."
Go deeper: Read Tesla's announcement of plans to rollout the V3 supercharging network.