Axios Generate
August 13, 2019
Good morning and welcome back! Today's Smart Brevity count: 1,166 words, 4 min read.
And happy birthday (a day late) to Mark Knopfler, whose killer work with Dire Straits opens today's edition...
1 big thing: How renewables can boost Rust Belt health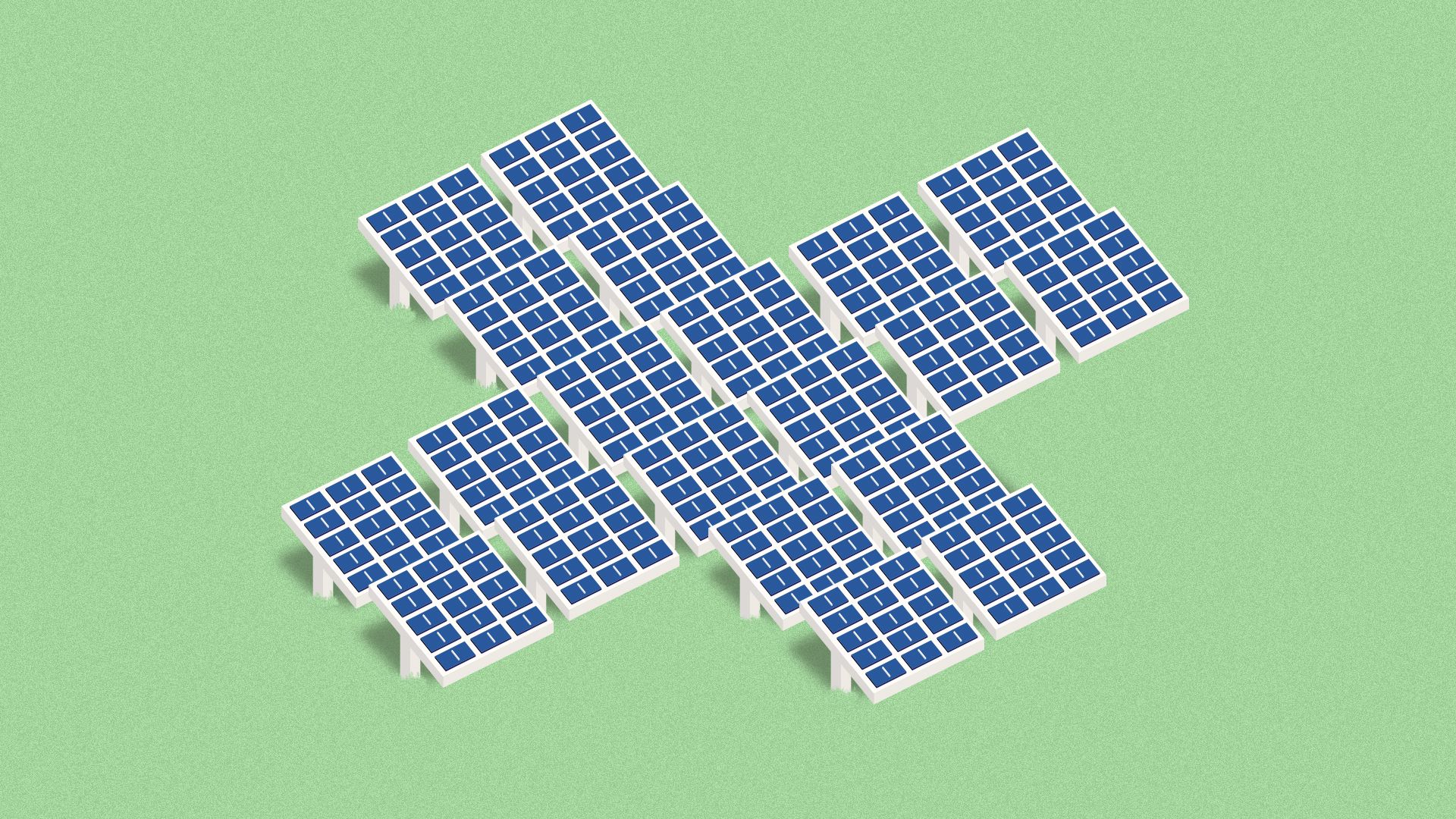 A new peer-reviewed study finds substantial health benefits in Rust Belt states when utilities are required to supply escalating amounts of renewable power. The researchers modeled existing mandates and what happens if they're made more stringent.
Why it matters: The paper in Environmental Research Letters explores the regional effects of energy policies that reduce fine particulates — which cause cardiovascular ailments — in the air by displacing coal-fired power.
It arrives amid focus on state-level policy at a time when the Trump administration is rolling back Obama-era federal initiatives.
It also comes just weeks after Ohio's GOP Gov. Mike DeWine signed legislation that weakens the state's renewables requirements.
What they did: MIT researchers compared costs and benefits of state policies called renewable portfolio standards (RPS) in Ohio, Pennsylvania, Wisconsin and other states — and the effects of making them tougher.
They modeled maintaining renewables policies in the 10-state Rust Belt region, which creates an average renewables requirement of 13% of generation in 2030.
They then modeled two other scenarios; one would boost that overall share to 20% and another would double it to 26%.
What they found: Maintaining the requirements would bring health benefits of $4.7 billion in 2030 compared to costs of $3.5 billion in their central scenario.
Strengthening mandates to 20% provides estimated health benefits of $13.5 billion against $5.8 billion in costs.
Doubling the average required renewables share of the power mix to 26% brings health benefits of $20 billion against $9 billion in costs.
The intrigue: The study also provides new comparisons to carbon pricing.
Even very low CO2 prices would provide greater health gains than the RPS requirements by prompting aggressive displacement of coal with gas.
On the climate side, avoided CO2 emissions in 2030 are the same as doubling the average RPS requirement.
But, but, but: That comparison to CO2 pricing has big caveats. Among them...
Looking further ahead, the paper notes that increased gas reliance is not a pathway for deeply decarbonizing electricity.
Climate and health estimates from CO2 pricing don't weigh the "full environmental externalities" of gas extraction.
Renewables mandates, now in place in 29 states, have proven more politically viable than CO2 pricing.
Bonus: What they're saying about the MIT paper
Leah Stokes of the University of California, Santa Barbara called the linkage of economic modeling with atmospheric chemistry an important contribution.
Why it matters: "That allows for a much richer understanding of how energy decisions affect public health," said Stokes, an expert in state-level renewables policies.
The bottom line: She noted that the paper models increases in renewables requirements in a region where the existing mandates are not aggressive.
"The targets that they are shooting for in this paper are not overly ambitious," she told Axios.
"They are showing that even doing these piecemeal things would be an improvement for the Rust Belt."
2. The Aramco IPO mystery persists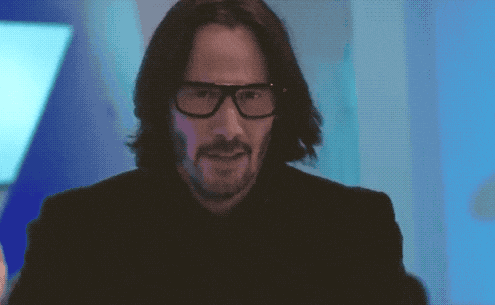 If you went into yesterday's Saudi Aramco earnings webcast hoping for more insight into its long-planned, repeatedly delayed IPO, you left with as many questions as answers.
The big picture: Khalid H. Al-Dabbagh, Aramco's senior VP of finance, told analysts that "the company is ready for the IPO."
"The timing of the IPO itself — this is a shareholder issue. They will announce it depending on their perception of what will be the optimal market conditions," he said.
But, but, but: That "shareholder," of course, is the Saudi government. Aramco is saying, in so many words, "it's not our call."
Nonetheless, the decision to hold its first-ever earnings call can be seen as a test run of sorts for the greater transparency that would come with being a public company.
The intrigue: Oil analyst Ellen Wald writes in Forbes, "big questions concerning the strength of the company as a possible investment for outsiders remains unaddressed."
She notes the $46 billion in combined "ordinary" and "special" dividends paid to the sole shareholder in the first half of the year.
The bottom line: "If Aramco makes its lucrative dividend available to shareholders other than the Saudi government, then Aramco shares could prove highly valuable," she writes.
"On the other hand, if Aramco continues to fund the Saudi government through a dividend that is unavailable to other shareholders, then the public could very well find Aramco shares a highly unattractive prospect."
3. How Uber and Lyft add to congestion
During our break last week, Uber and Lyft released a consultant's study they commissioned on how much their services are adding to vehicle miles traveled (VMT) in several major metro areas.
Why it matters: The analysis arrives amid wider research showing how the growth of ride-hailing is adding to congestion.
That's important, because more VMT makes it harder to cut carbon emissions from transportation.
What they found: Check out the chart above, which shows the study's conclusions about Uber and Lyft's combined contributions to VMT.
The big picture: "This study found that overall VMT share at the metropolitan level and at the core county level consists overwhelmingly of non-Transportation Network Company (TNC, shorthand for Uber and Lyft) traffic — that is, personal and commercial vehicles for the six regions studied," writes Uber's Chris Pangilinan.
But, but, but: Populus CEO Regina Clewlow, whose company provides a transportation data analytics platform for local governments, tells me that increased VMT doesn't tell the whole story about ride-hailing's effect on congestion.
"[T]he other important element (which requires coordination with cities), is that they stop wherever they want to, which disrupts the flow of traffic. This type of driving behavior is substantially different from the driving behavior of personally owned vehicles," she said via email.
Go deeper: How much traffic do Uber and Lyft cause? (CityLab)
4. Catch up fast: regs, cars, oil
Endangered species: Via the New York Times, "The Trump administration on Monday announced that it would change the way the Endangered Species Act is applied, significantly weakening the nation's bedrock conservation law and making it harder to protect wildlife from the multiple threats posed by climate change."
Electric vehicles: The Wall Street Journal reports that two giant automakers "see no future for hybrids in their U.S. lineups."
"General Motors Co. and Volkswagen AG are concentrating their investment on fully electric cars, viewing hybrids—which save fuel by combining a gasoline engine with an electric motor—as only a bridge to meeting tougher tailpipe-emissions requirements, particularly in China and Europe," they report.
Oil-and-gas: The Houston Chronicle reports on the unusual story of an oil company that made quite a pivot.
"In 2016, Black Ridge Oil & Gas was struggling during the last oil bust and teetering on the verge of bankruptcy."
"Three years later — and made official on Monday — Black Ridge has made the highly unusual conversion from oil and gas into esports video gaming, becoming the parent company of the renamed Allied Esports Entertainment, and trading on the Nasdaq stock exchange under the 'AESE' ticker."