November 06, 2018
Good morning and welcome back! This month marks the 45th anniversary of the Hall & Oates album "Abandoned Luncheonette."
So with today's intro track we'll wonder what went wrong...
1 big thing: Trump's deferred Iran oil reckoning
President Trump offered a blunt — and incomplete — reason for why the administration is granting 8 countries temporary exemptions from sanctions against buyers of Iranian oil.
"I could get the Iran oil down to zero immediately, but it would cause a shock to the market. I don't want to lift oil prices."
— President Trump
told reporters
yesterday
Reality check: The comment underscores the complicated realities behind the get-tough rhetoric coming from the administration on Iran. Iranian exports have already dropped by about a million barrels per day in the run-up to the reimposition of formal sanctions yesterday.
But this new analysis from Richard Nephew, who was a top sanctions official in the Obama administration, explores some reasons why the idea of getting Iran to zero imports or even close isn't really in the cards.
"[I]t is questionable whether further deep cuts will be possible. As a matter of government policy, China and India have refused to consider going to zero, and their purchases may add up to as much as 1 million bpd."
— Richard Nephew in Columbia University commentary
This sanctions explainer from the New York Times makes a similar point:
"American officials would need great leverage to induce China and India, Iran's biggest customers, to cut off all their imports; the two nations have enormous energy needs."
Where it stands: Secretary of State Mike Pompeo yesterday announced temporary exemptions for these countries — China, India, Italy, Greece, Japan, South Korea, Taiwan and Turkey.
Pompeo noted that it's in part in order to ensure a "well supplied" oil market but that "we continue negotiations to get all of the nations to zero."
What they're saying: "I think the U.S. made the calculation that market stability and geopolitical relationships superseded interests in trying to bring down Iranian exports," Eurasia Group analyst Henry Rome tells NYT.
What's next: Looking longer term, analyst Ellen Wald, speaking on this Bloomberg podcast, said the waiver decisions mean a delayed reckoning of sorts for the administration.
"Now that they have offered these waivers, or these exemptions ... they have got to follow up with that later," she said of the 180-day exemptions.
"Otherwise, all of the muscle, or all of the bite behind his rhetoric is really not going to mean anything," Wald said.
Go deeper: Trump's Iran bet might be a long shot
2. Two state ballots to watch tonight
Here are two of the state-level election-day showdowns we'll be keeping an eye on...
Washington State: Over at Resources For the Future, Roberton C. Williams III argues that Washington State's proposed carbon fee is better thought of as a green energy spending program than a tax.
Why? He delves into something my Axios colleague Amy Harder mentions here — the tax itself is too low to cut emissions much via behavior changes, but will provide needed revenue for clean energy investments.
The intrigue: Williams argues that this dynamic means nobody should read too much into Tuesday's results.
"If it passes, that may be less of a victory for carbon taxes than for green spending. And if it fails, that may be less of a defeat for carbon taxes, and more a defeat for the green spending approach," he writes.
Quick take: Fair enough, but if it goes down, it'll still be seen as a blow against carbon pricing.
Colorado: The consultancy Rystad Energy looks at the Colorado ballot question that would ban oil-and-gas drilling within 2,500 feet of occupied buildings and "vulnerable" areas like parks and water sources. Some points...
Companies have been "fast-tracking" their efforts to get projects permitted — and hence exempt — in case the measure passes, which has led to a surge.
Weld Country, a major producing area, saw a rise of more than 200 permits granted in the third quarter.
If the measure passes, it would have a major effect on the prolific Denver-Julesburg basin, but there would be a lag time first.
"Impact on DJ basin oil production won't be visible before 2021, but output would likely enter into a multi-year phase of decline after 2020 if Proposition 112 is passed, as opposed to expectations of continuous growth through the mid-2020s if it is rejected by voters," they note.
Why it matters: Colorado's oil production has been surging (the state recently overtook California). But the setback initiative, if successful, would substantially limit future drilling while marking an aggressive public effort to thwart development due to safety fears.
3. An important electric vehicle metric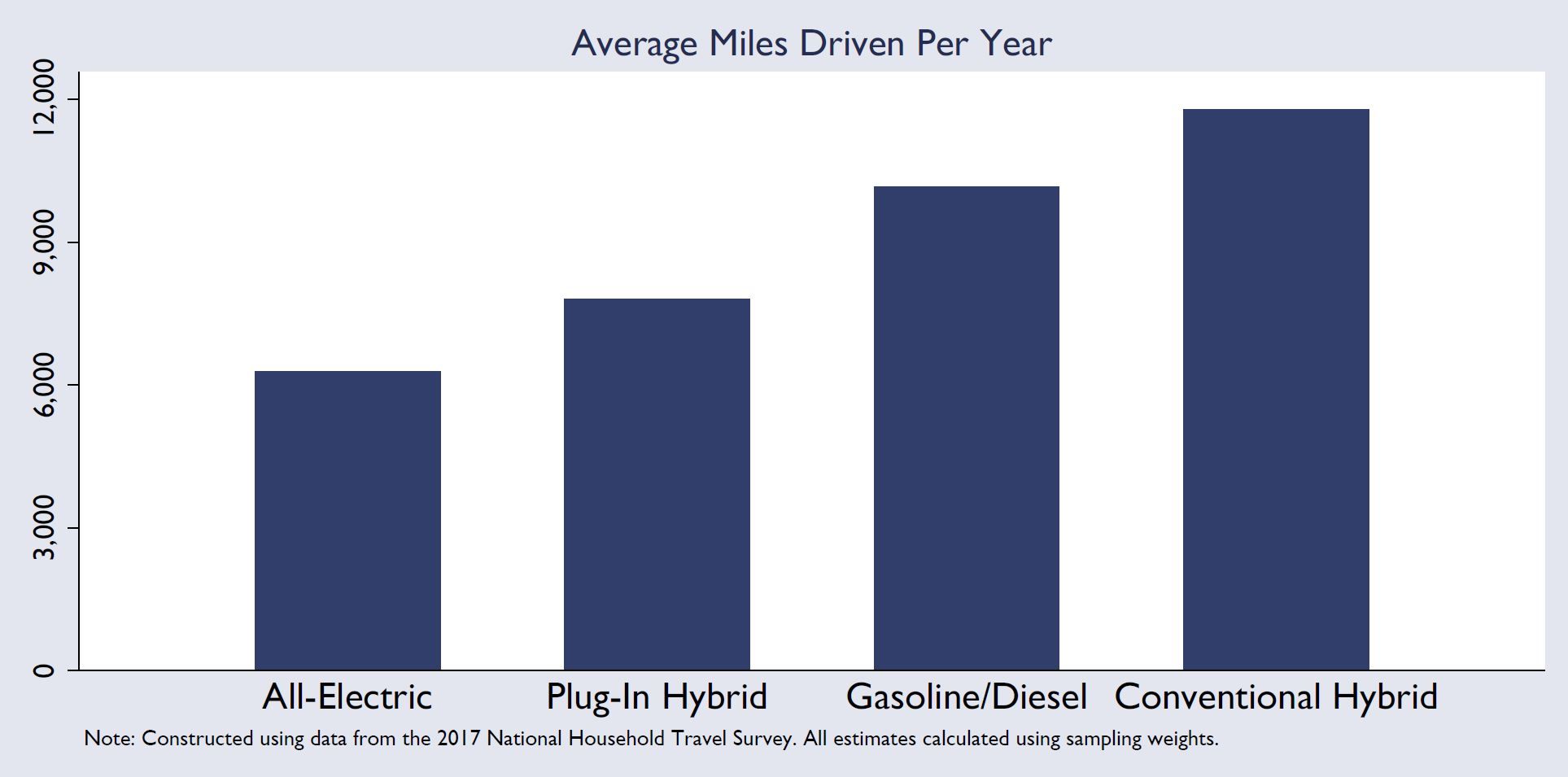 The University of California-Berkeley's Lucas Davis has a new blog post and working paper which shows that electric vehicles are driven, on average, fewer miles annually than gasoline-powered cars.
Why it matters: While there's plenty of attention to the climate benefits EVs enable by cutting gasoline use, Davis' post points out...
"[H]ow much gasoline is actually saved depends, crucially, on how many miles the EV is driven and on how many miles the driver would have otherwise driven in a gasoline vehicle."
He writes that the data is important because it suggests smaller gasoline savings from EVs than previously believed.
By the numbers: The chart above is based on data he crunched from the Transportation Department's National Household Travel Survey.
Pure electrics are driven an average of 6,300 miles annually, compared to 7,800 miles for plug-in hybrids and 10,200 annual miles for gasoline- and diesel-powered cars.
The intrigue: Davis explores several potential reasons for what he calls "surprising" results, including . . .
Limited range: This is especially true for the earlier EVs (like the first generation Nissan Leaf). Davis notes that in multi-car households, the EV is left at home on heavier driving days.
That shouldn't matter with plug-in hybrids, given that drivers can switch to gasoline, but he suspects these drivers bought the cars in order to run them mostly on electricity.
Who's buying: "Urban households may be more likely to buy electric vehicles, perhaps because of stronger 'green' preferences in urban areas, and may also tend to drive fewer miles per year," writes Davis, a professor at the Haas School of Business.
The bottom line: Davis says the data make the case for higher gasoline taxes. "Making gasoline more expensive would incentivize EVs for all drivers, but the biggest incentive would be for people who drive a lot of miles."
4. Trump's slightly equivocal take on Zinke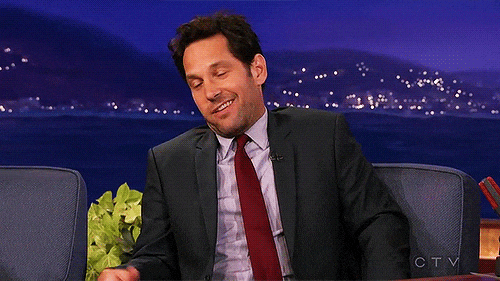 Trump yesterday offered not-quite-full-throated support yesterday for Interior Secretary Ryan Zinke.
Why it matters: The comments signal that Zinke may not be on entirely sure footing amid multiple inspector general probes and reports of a Justice Department inquiry.
Trump told reporters before boarding Air Force One that Zinke has "done a very good job" and then repeated it at the end of his comments.
But asked broadly whether he's troubled by things he's read about Zinke, Trump replied, "I'm going to look at any reports.  I'll take a look. Certainly, I would not be happy with that at all.  But I will take a look."
The intrigue: The Washington Post reported on a new wrinkle yesterday...
"Interior Secretary Ryan Zinke continued to engage in discussions involving his family foundation's property in summer 2017 despite the fact that he had pledged to recuse himself from such matters for a year, according to documents obtained by The Washington Post."
The big picture: Politico published a state-of-the-ship piece on Zinke last night. They report...
"Allies inside and outside the administration have begun to distance themselves from Zinke."
"But even as those problems mushroomed, a former White House official told Politico on Monday, Zinke continued to pitch himself for more prominent jobs in Trump's administration — including as a possible replacement for [Scott] Pruitt at EPA."
5. A bit of carbon tax housekeeping
In yesterday's item about the Climate Leadership Council (CLC), I noted that their carbon tax plan would also "shield fossil fuel companies from tort claims on climate."
Yes, but: A source with the organization tells me via email (emphasis added), "Our plan is still being developed. It will not provide immunity against all climate tort claims."
For the record: The website of Americans for Carbon Dividends, a lobbying and advocacy offshoot of the CLC, puts it like this: "Robust carbon fees would also make possible an end to federal and state tort liability for emitters."
The big picture: This is all in the super-hypothetical realm now because carbon taxes don't have any political traction inside the Beltway.
But if and when that ever changes, look for negotiations around oil industry legal exposure to be tricky. Stay tuned.