Axios Generate
August 30, 2019
Happy Friday! Today's Smart Brevity count: 1,135 words, ~ 4 minutes.
And Van Morrison will celebrate his birthday tomorrow, so he'll bring us into the long weekend...
1 big thing: Corporate heavyweights split with Trump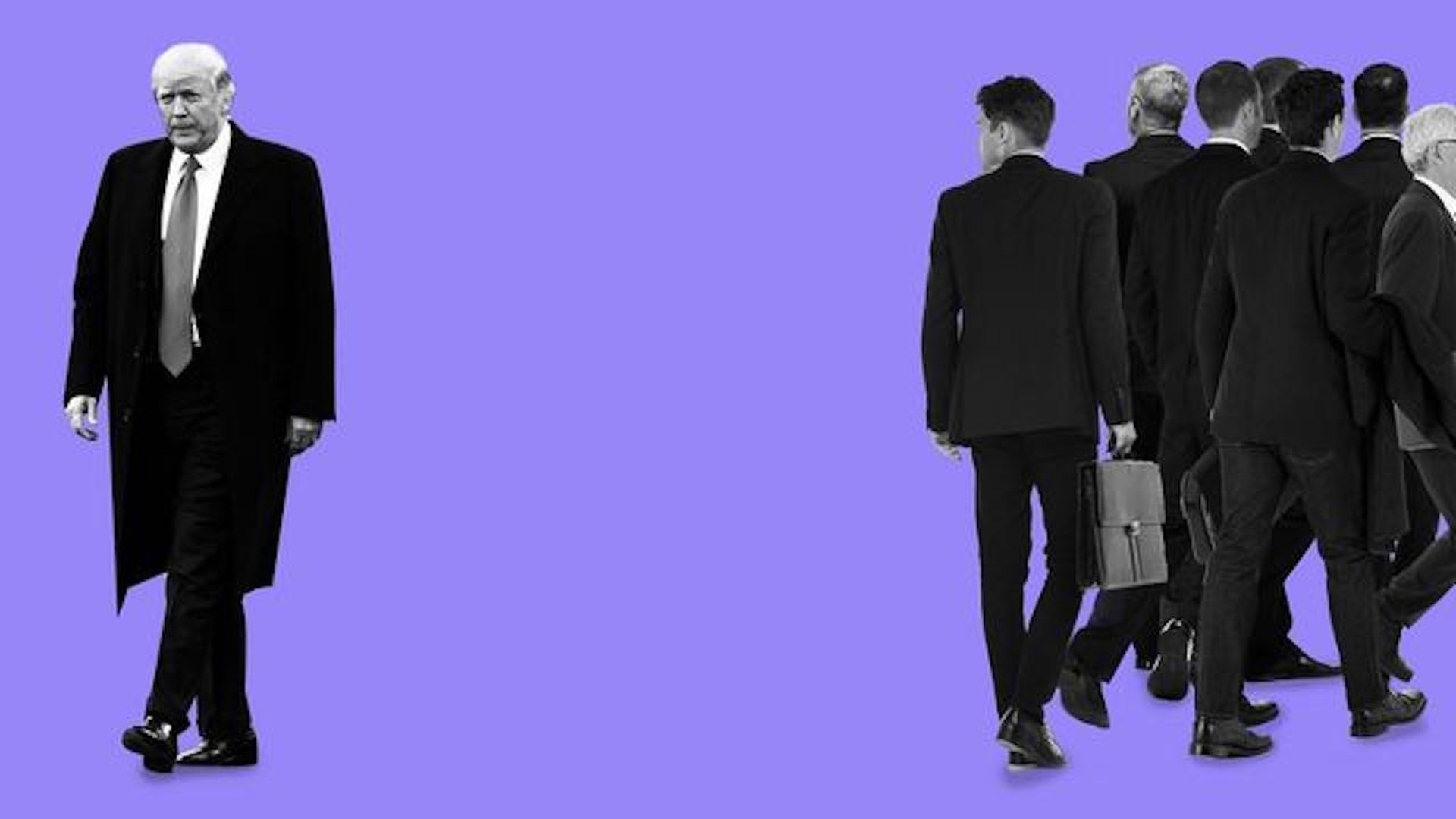 President Trump's deregulatory push is creating new tensions between the White House and some of the nation's most powerful corporate interests.
Driving the news: For the first time yesterday, the U.S. Chamber of Commerce publicly split with the White House over its plan to freeze Obama-era vehicle emissions and mileage rules.
It came the same day that Shell, BP and ExxonMobil issued statements opposing EPA's new draft rule to roll back regulation of the potent greenhouse gas methane from oil-and-gas development.
The supermajors' statements were a contrast to lobbying groups representing independent oil-and-gas companies, which cheered the EPA plan.
Why it matters: While K Street is directionally inclined toward deregulation, there can be colliding interests below the surface. And that's certainly the case when it comes to the oil and auto industries.
Where it stands: The Chamber, in a letter to U.S. and California regulators, urged them to strike a deal that enables continued increases in standards yet weakens the Obama-era targets.
The Chamber says that if the White House and California can't reach a deal to maintain a single set of rules, the result will be uncertainty, job losses, and delayed spending on safety and emissions tech.
In an accompanying report, they argue that Obama's rules for increasing standards through the mid-2020s are too much, too fast — but President Trump's plan is "misguided and insufficient." It's a stance that echoes major automakers' posture.
The big picture: The disputes show how the administration's moves to unwind Obama-era climate policies are too much for some segments of these industries, notably big players who...
Face intense public and investor pressure on global warming.
See a competitive edge if environmental regulations are maintained or, as some oil majors want in the case of methane, even expanded.
In the automakers' case, fear the uncertainty that would stem from a messy court battle, and loathe the idea of a bifurcated U.S. market.
The intrigue: Let's be clear — oil majors are not Greenpeace. Instead, maintaining regulations gives them a competitive advantage thanks to their huge financial resources.
And while they're free to continue cracking down on methane even in the absence of regulation, the rollback creates other problems.
As Bloomberg's Jennifer Dlouhy points out, global giants like Shell and BP have "warned the administration's retreat on methane threatens to undermine the sales pitch for natural gas as a source of electricity that burns cleaner than coal."
Go deeper: Trump's methane rule rollback divides oil and gas industry (NYT)
Bonus: U.S. methane emissions from oil and gas
The methane regs change is getting lots of attention, but where do those oil-and-gas emissions actually come from?
Where it stands: The chart above, via a recent International Energy Agency analysis, shows which segments of the industry emit the most.
Why it matters: "Unconventional" includes the prolific shale resources that have made the U.S. the world's largest oil-and-gas producer.
2. How Brexit could influence the Aramco IPO
New Wall Street Journal reporting about the (apparently) on-again Saudi Aramco IPO shows how the turmoil in the U.K. and Hong Kong could influence where the massive listing happens.
Driving the news: Per WSJ, Aramco is leaning toward Tokyo for the international portion of the IPO, which under one plan would follow a listing on the smaller Saudi exchange.
Why it matters: The reporting shows how geopolitical upheaval is spilling into the high-stakes competition for what's likely to be — if it happens — the largest IPO ever.
The intrigue: They report that Saudi officials have cooled on the London Stock Exchange, which has wooed the Saudis for the lucrative placement.
That's because Saudi officials are "increasingly concerned about the regulatory uncertainty" that could arise from the U.K.'s planned exit from the EU this fall.
"An Aramco adviser said leaving without an agreement increased the chances that the U.K. would align its legislation with the U.S .— including the terrorism laws that have been an impediment to a New York listing," they report.
The story also says that geopolitical turmoil in Hong Kong means the Saudis are leaning away from that exchange.
Aramco did not respond to a request for comment from Axios.
3. Big Oil's green spending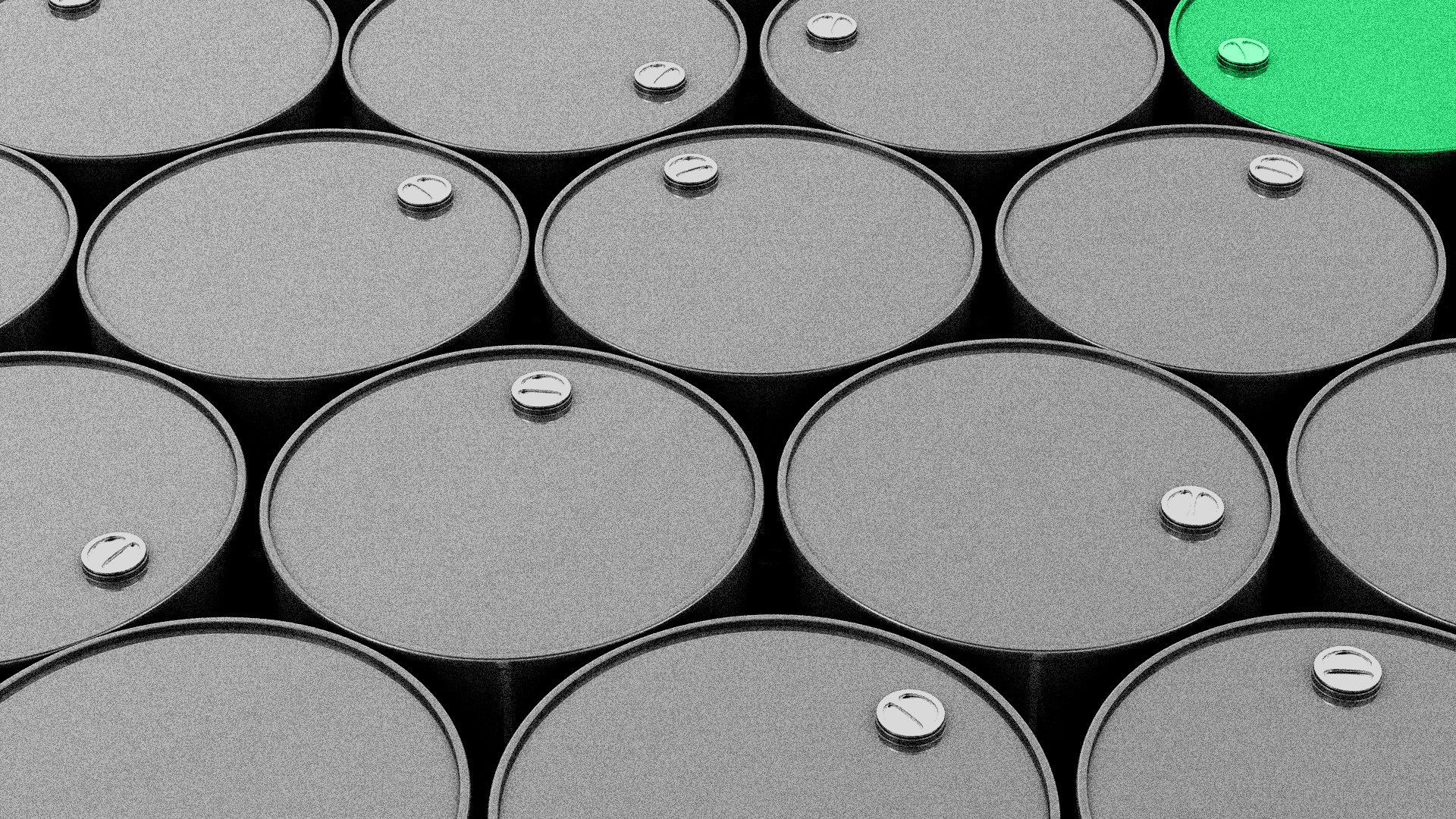 The Financial Times ($) has a good feature on the growth — but small relative size — of Big Oil's investments in climate-friendly energy sources.
Where it stands: One part of the broader picture is activity by the majors' VC arms.
They're increasingly making investments is areas like storage, EV charging and CO2 capture, not just tech that helps with fossil fuel development.
By the numbers: It cites an analysis of combined spending by the VC divisions of Shell, BP, Aramco, Chevron and Total. FT writes...
"CB Insights' data show the venture arms of these five groups are the most active and are on track to participate in deals worth more than $1bn in 2019. Spending has risen eight-fold between 2015 and 2018."
Clean tech investments play a greater role in those deals, rising to 27 this year so far, from 3 in 2015.
But, but, but: Spending on renewables and other climate-friendly projects and tech remains a very small slice of the majors' overall budgets.
Go deeper: Sizing up Big Oil's clean tech moves
4. The fight over Ohio's nuclear plants
Per Cleveland.com, "Efforts to hold a statewide referendum to overturn Ohio's newly passed nuclear power plant bailout law moved a step closer to reality Thursday, as Attorney General Dave Yost announced he has approved supporters' ballot summary language."
Why it matters: The law's subsidies are essential to keeping 2 nuclear plants open. But environmentalists and the natural gas industry oppose the law, which also aids coal generation and lowers the states' renewables mandate.
What's next: ClearView Energy Partners, in a note yesterday, predicted that opponents would secure enough signatures to make the 2020 ballot.
The intrigue: It's "far from clear" whether voters would overturn the law, ClearView said, but they also note...
"In the absence of statistically valid polling data, our intuition is that petitioners could capitalize on the 'corporate bailout' criticism voiced in the legislative process by the bill's opponents."
The other side: Ohio's GOP Lieutenant Gov. Jon Husted makes the case for this law in this Generate item.
5. Catch up fast: Exxon, climate, EVs
Big Oil: "Exxon Mobil's first oil production vessel has arrived off the coast of Guyana as the United States' largest oil major prepares for massive growth along the small South American nation," the Houston Chronicle writes.
Why it matters: It's a key part of Exxon's growth strategy, and development of the huge offshore fields will make Guyana the world's newest petro-state.
What's next: Production from fields thought to contain billions of barrels worth of oil is slated to begin next year. Exxon and partners plan to ramp it up to over 750,000 barrels per day by 2025.
Climate change: "China's greenhouse gas emission targets are at risk as a result of the trade war with the United States, which has put Beijing's coal-reliant economy under heavy pressure, a senior climate official said on Friday," per Reuters.
Why it matters: China is by far the world's largest carbon dioxide source, and reining in its emissions are crucial to combating warming.
Electric cars: "Volkswagen AG's Audi luxury-car brand is in talks to add China's BYD Co. as a supplier of batteries used in its premium electric vehicles, according to people familiar with the matter," Bloomberg reports.
Why it matters: Locking up supply chains is crucial for automakers as they plan to ramp up EV production in the coming years.