Axios Generate
April 19, 2019
Happy Friday!
If you've been intrigued by what we've been writing about the intersection between Big Tech and energy here and here, I recommend the new episode of The Energy Gang podcast, which smartly explores the topic and looks critically at Amazon's positioning.
Onto music. Happy birthday (2 days early) to The Cure's Robert Smith. Today works especially well for them to bring us into the weekend...
1 big thing: Fear of a warm planet
Newly released survey data shows an upward trend in concern about the effects of climate change over the last decade, even as public opinion lags behind the scientific consensus on human-caused warming.
The big picture: The 2008–2017 results from researchers with Yale and George Mason universities arrives as Democrats are emphasizing climate change in the 2020 election cycle more than prior contests.
What they found: Check out the chart above. It shows increases in concern, but also reveals that less than half of adults see climate change harming them personally.
That's despite scientific studies showing the effects of warming have already arrived in the form of more intense heat, more powerful storms, and extreme precipitation events.
The data also shows Republicans and Democrats view risk of harm quite differently.
For instance, on whether global warming will harm the U.S., huge majorities of Democrats hold that view in 2017, while that's true for only 32% of conservative Republicans and 55% of liberal-to-moderate Republicans.
Of note: The sample sizes on party ideological groupings are not huge.
By the numbers: The new survey data arrives with a helpful interactive tool that lets you browse all kinds of opinion and demographic data. Here are just few more snapshots from the wide-ranging survey...
Overall public acceptance that global warming is human-caused was 56% in 2017, underscoring the wide and persistent gulf with the longstanding scientific consensus.
Partisan gaps are immense and persistent on nearly every question.
83% of liberal Democrats agreed warming is human-caused in 2017, compared to 28% of conservative Republicans (a number similar to a decade ago). Moderate-to-conservative Dems and liberal-to-moderate Republicans are at points in between.
The intrigue: The data also shows demographic divides within parties. Here's one of them.
"Millennial Republicans are more likely than older generations of Republicans to think global warming is happening and human-caused, understand that most scientists agree about human-caused global warming, and worry about global warming," notes an accompanying piece in the journal Environment.
Go deeper: The findings, which also delve into climate communication strategies, are published here.
2. Signs of a shale slowdown ...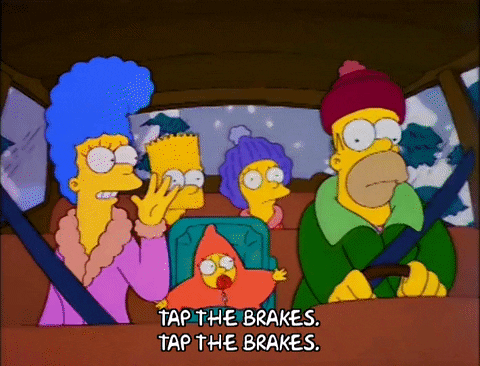 Yesterday brought fresh indications that the U.S. shale surge is cooling off a little.
Driving the news: The CEO of oilfield services giant Schlumberger listed "slowing shale oil production growth" among the reasons why he sees the oil market tightening.
Paal Kibsgaard said that while he sees international industry investment picking up this year, exploration and production spending on North American lands will dip 10%.
He said on an earnings call that "the higher cost of capital, lower borrowing capacity and investors looking for increased returns" mean companies tapping the brakes. The Financial Times has more.
Meanwhile, the weekly rig count report from GE unit Baker Hughes showed a dip since the prior report. So did separate data released by S&P Global Platts Analytics.
The big picture: As Reuters notes, the developments underscore financial pressures facing independent producers, even as behemoths ExxonMobil and Chevron plans major production growth.
What they're saying: S&P analyst Trey Cowan points out that in addition to the rig count data and Schlumberger's forecast, there have also been layoffs at some large independent producers.
"Collectively, these are all signs that US crude and natural gas production growth should moderate in the months ahead, following the trend of slowing rig activity that is starting to build," he said in a note.
3. ... but LNG gets a boost
The Federal Energy Regulatory Commission yesterday voted 3-1 to approve a pair of LNG export projects: Sempra Energy's Port Arthur project in Texas and Tellurian's Driftwood facility in Louisiana.
Why it matters: The decisions could signal FERC is slated to approve even more projects after a separate decision in February that marked the commission's first such green light in 2 years.
"We think FERC remains on track to approve as many as two more projects by the end of 2Q2019 and five more in 3Q2019, based on current schedules for review," ClearView Energy Partners said in a note.
But, but, but: Bloomberg quotes an analyst who cautions that the FERC approval doesn't guarantee the projects will move forward.
"FERC's job is not to judge which projects are the most competitive or have the best chances of finding financing," said Jason Feer of the ship broker Poten & Partners.
* * *
A couple more petro-related items on my screen...
Lobbying: A newly posted filing shows that the Caryle Group, the huge private equity player, retained the firm Akin Gump Strauss Hauer & Feld.
They will work on topics including "regulatory issues related to development of crude oil export facilities" and energy more broadly.
Discoveries: Exxon yesterday announced another discovery off the coast of Guyana, the latest in a string of finds that the company says already total around 5.5 billion barrels of oil-equivalent in this region alone.
The big picture: Guyana is increasingly important to Exxon's long-term prospects. The company and partners plan to be producing over 750,000 barrels per day by 2025.
4. The danger in Tesla's self-driving claims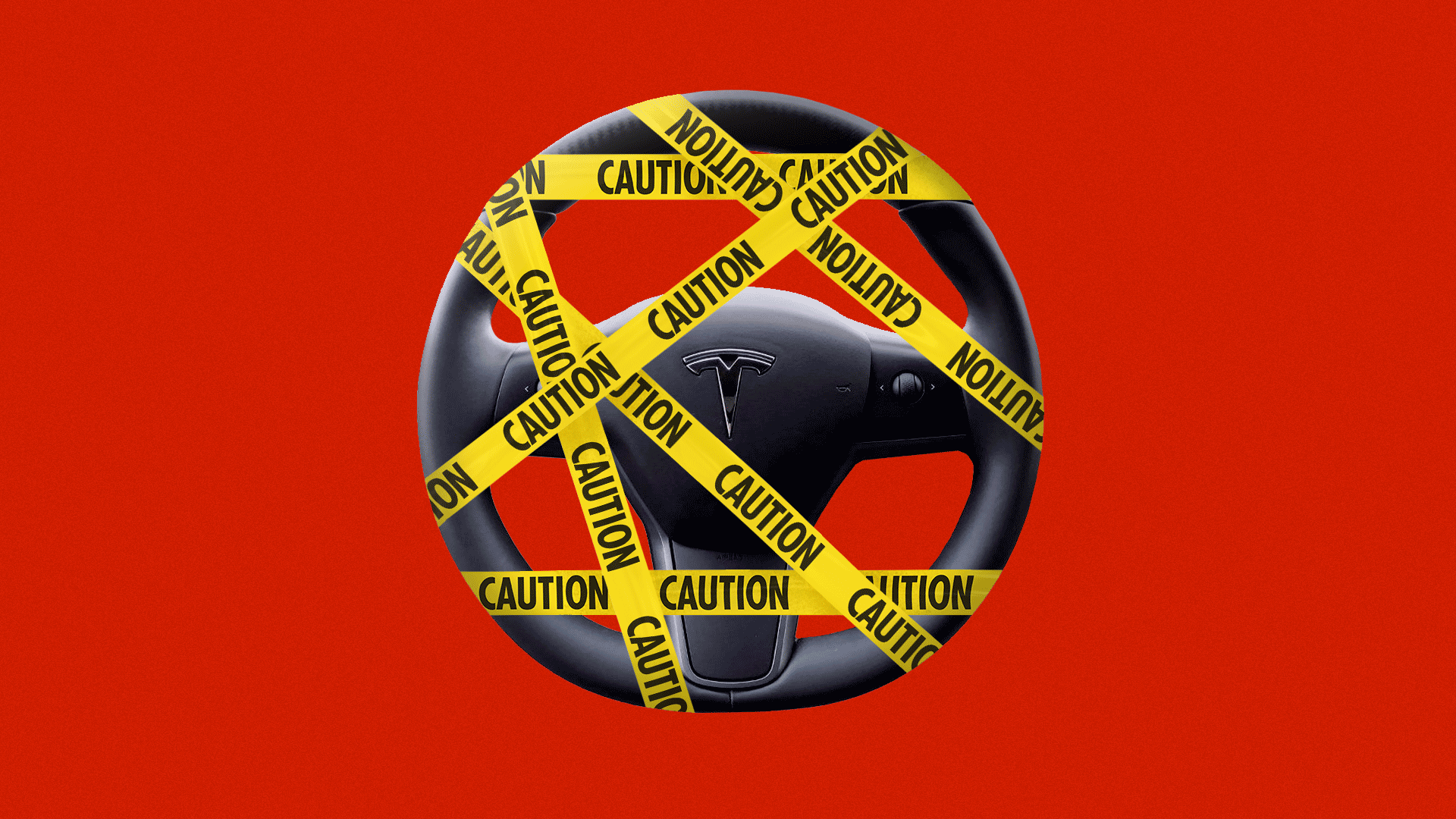 With CEO Elon Musk already declaring "game over" in self-driving cars, Tesla plans to pull back the curtain on its Autopilot technology for investors next week.
Why it matters: Many technological and regulatory hurdles remain before automated cars are deemed ready to replace human drivers. Musk's premature victory lap runs the risk of confusing consumers and frustrating regulators while potentially setting back the automated vehicle industry, Axios' Joann Muller writes.
What's happening: Ahead of its first quarter earnings report expected on Wednesday, Tesla is inviting investors to its Palo Alto headquarters Monday for test drives to experience automated features still under development.
The timing matters: Tesla has a history of touting exciting product news just ahead of poor financial results.
"Outright disaster" is what one analyst predicts the company's earnings could be for the first part of the year.
Details: Tesla declined to comment ahead of the presentation, but Musk himself provided a roadmap in a fascinating podcast interview last week with MIT researcher Lex Fridman.
Go deeper: Read Joann's full story later this morning and subscribe to Axios Autonomous Vehicles here.
5. Satellite data confirms rapid global warming
Axios' Andrew Freedman reports ... NASA's global temperature data set, which has found that the past 5 years have been the warmest on record, has received new and independent validation of its readings, per a new study.
Why it matters: The research bolsters confidence in NASA's data set, which climate-change doubters have been trying to poke holes in for years, in part because it tends to find greater Arctic warming than NOAA. The study also signals how global observations might be conducted in the future.
What they did: Researchers took 2 global surface temperature data sets generated from independent instruments — based on land and in space — and compared them for the first time.
One included readings from AIRS, an infrared instrument on NASA's Aqua satellite.
The other was comprised of surface temperature measurements from NASA Goddard Institute for Space Studies' land-based weather observing stations and ocean buoys, collectively known as GISTEMP.
What they found: AIRS data closely matched the Goddard observations during the period of overlap, from 2003 through 2018, except for one key detail.
The satellite data shows greater warming in the Arctic, particularly across the data-sparse Arctic Ocean, suggesting GISTEMP may be underestimating global warming there.
6. Renewables gain in once coal-heavy states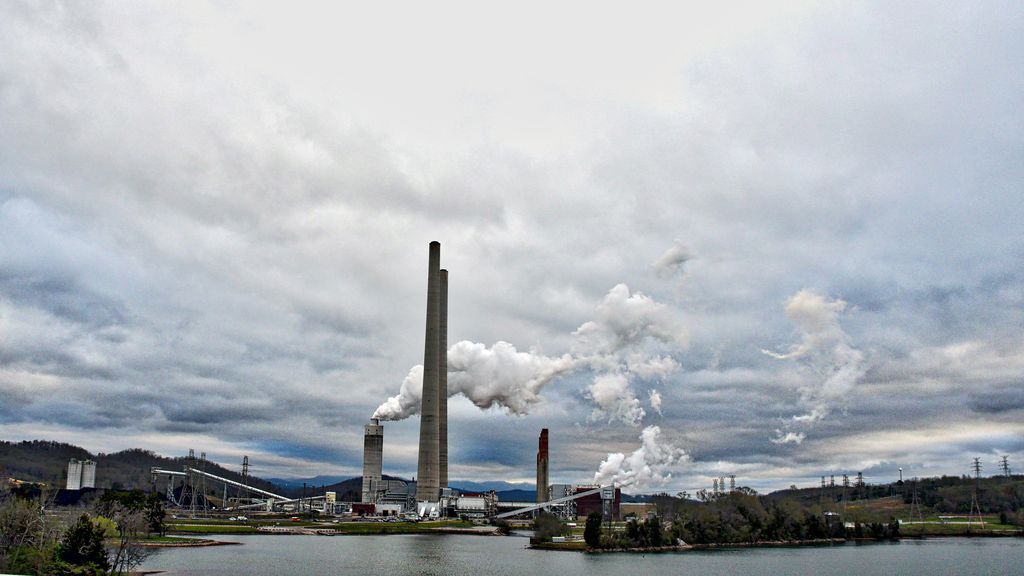 Thanks to declining wind and solar costs, states like Idaho, Colorado and New Mexico have made plans to retire old coal plants early — paving the way for deeper penetration of clean energy, writes Axios Expert Voices contributor Justin Guay.
The big picture: At least 36 gigawatts (GW) of the country's 260 GW of existing coal generation are forecast to close by 2024, continuing the trend from last year's record 15 GW of coal retirements. These transitions are often moving ahead without political pressure and in states that lack renewable energy mandates.
Context: Coal plant retirements are likely to accelerate in the years ahead, even in the absence of federal climate policy efforts associated with a Renewable Portfolio Standard or the Green New Deal, according to a recent study from Energy Innovation.
Guay directs global climate strategy at the Sunrise Project and advises the ClimateWorks Foundation.