Axios Generate
September 20, 2017
Good morning and welcome back to Generate! Have I mentioned that your confidential tips and feedback are always welcome at [email protected]? Ok, let's get to the news . . .
Scoop: Ex-Obama and Clinton aides helm new energy group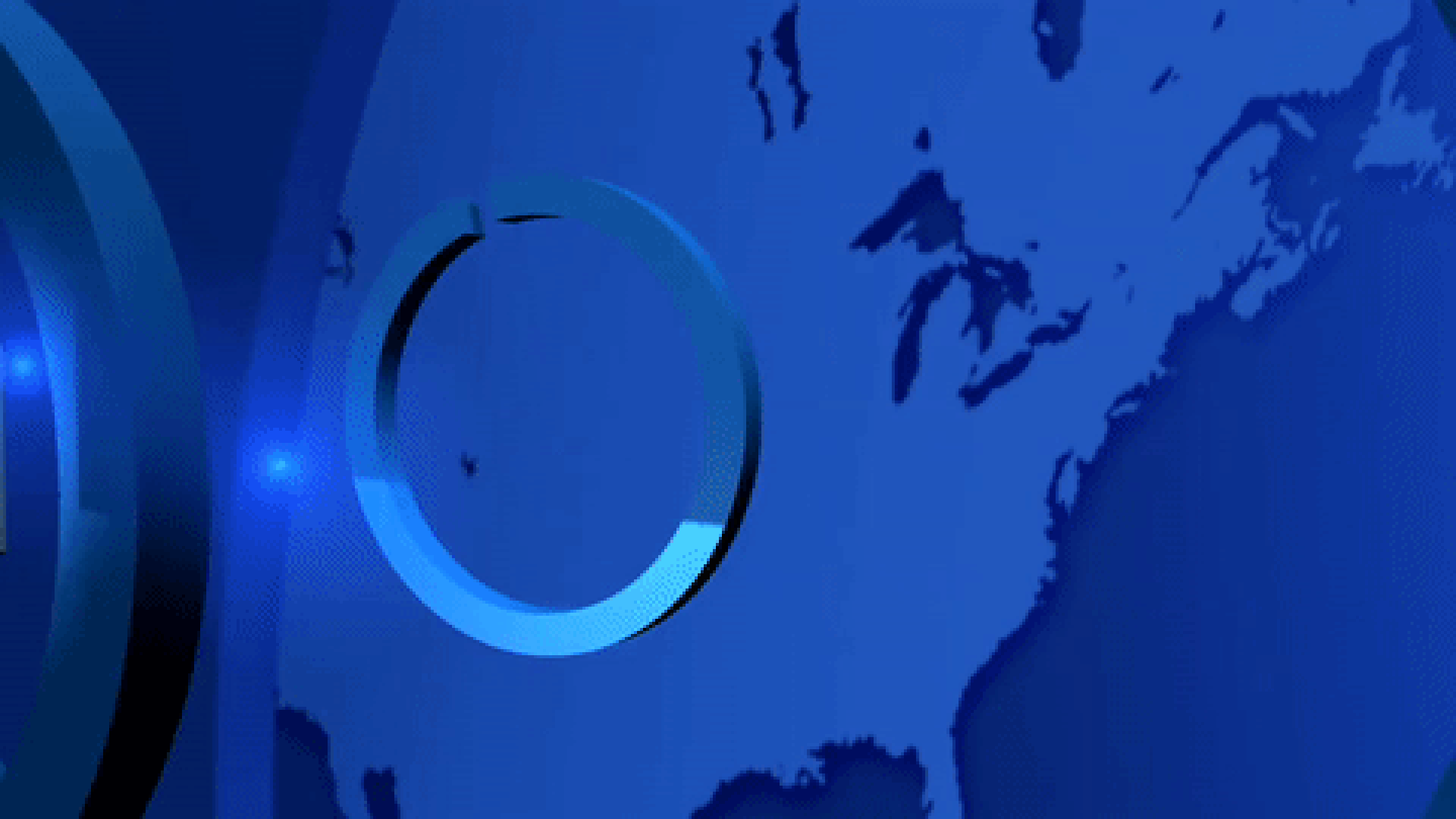 Your Generate host has learned that a group called New Energy America is launching today that will promote renewable energy industry jobs in rural regions nationwide.
Why it matters: The group, which is funded by renewable energy companies, could influence lawmakers in red-leaning areas amid policy battles that affect wind, solar, biofuels, and other sectors.
"The point is to make sure there is accountability in places where clean energy jobs are growing, but elected officials are voting against policies that can support the growth of clean energy," a source familiar with the group's planning tells Axios.
Who they are: Mike Carr, who was a senior Energy Department renewables official under President Obama, is the executive director. Kendra Kostek, who was an aide to Hillary Clinton's presidential run, is director of public engagement.
Advisory board members include former longtime California Democratic congressman George Miller, who chaired the House Education and Labor Committee; and Jon Powers, co-founder of the solar investment firm CleanCapital and was the federal chief sustainability officer under Obama.
Opening move: They're releasing a report today that provides a state-by-state tally of jobs in fossil fuels versus renewable power sources like wind and solar, biofuels, and energy efficiency. It finds that these clean energy and efficiency jobs combined already outnumber fossil fuel employment in 41 states. Efficiency jobs are the the bulk of the tally.
A crude oil crystal ball
Peak Permian: The prominent consulting firm Wood Mackenzie has new research that takes stock of just how much oil production could eventually come from the booming Permian shale play in Texas and New Mexico.
Their base case sees production surpassing 5 million barrels per day in 2025 (the current level is roughly 2.5 million, according to the Energy Information Administration).
Yes, but: They describe a case in which the intense ongoing drilling and fracking development pushes up against geological limits, leading to a peak several years sooner that's around 1.5 million barrels per day lower.
"These reservoir issues could begin to manifest as sweet spots become exhausted. Taking into account some bearish assumptions, if future wells tap more difficult rocks, and are not offset by continued technology evolution, the Permian may peak in 2021," said Robert Clarke, a top researcher with the company, in a summary of the analysis.
Why it matters: The Permian is a major reason why U.S. oil production is growing and projected to reach record levels as soon as next year. How long companies can continue to economically wring more and more oil out of this and other shale plays will help dictate how long the U.S. will keep challenging OPEC and other big producing countries for market influence.
Go deeper: This new episode of their Crude for Thought podcast goes in depth into the questions of how future Permian wells may perform, noting the potential for lower reservoir pressure to affect the amount of recoverable oil in newer wells located adjacent existing wells.
The latest in electric vehicles
Bullish forecast: The firm Energy Innovation is out with a new research note projecting that electric vehicles will account for 65% of new U.S. light-duty vehicle sales by 2050, and possibly even more if technology costs fall faster than their base case or if oil prices are high.
Tesla caution: In the nearer term, MarketWatch reports on an analyst's projection that EV maker Tesla is likely to lose money through at least 2019.
Reuters notes that the Silicon Valley automaker's shares fell Tuesday after the warning from a Jeffries analyst that Tesla's business model can't be scaled up as quickly and profitably as some think.
Go big or go home: MIT Technology Review has a nice roundup of new prospects for electrification of heavy duty vehicles, even huge mining trucks.
China's plan: "China is discussing a plan to allow foreign carmakers to set up wholly owned electric-vehicle businesses in its free-trade zones in a major revision of a fundamental principle governing the country's auto industry policy since the 1990s," Bloomberg reports. China is the world's largest auto market.
Amy's notebook: Speaking Trump's language on climate change
My Axios colleague Amy Harder has this look at White House messaging on energy ...
We have a few data points now to size up how Trump administration officials publicly talk about the Paris climate deal, including most notably the readouts from the climate meetings during the United Nations meetings this week.
The most obvious point is that they don't ever actually use the words climate change, which may seem odd because this deal is inherently about that very topic.
Between the lines: Nonetheless, they use a lot of other words and phrases that shed a light on where they're coming from and where they may be going. Let's break it down:
Instead of climate change, it's protecting the environment and reducing emissions.
Instead of wind and solar, it's advanced energy technologies.
It's highly efficient fossil fuels, instead of any mention of capture technology that can enable coal and other fossil fuels to be burned more cleanly.
It focuses on these four attributes repeated throughout the administration: affordable, reliable, secure, and accessible.
It's innovation and technology breakthroughs, instead of government support for those things.
Why it matters: Any path to reengagement on the Paris climate deal would be done with these words, not climate change or any of its linguistic cousins, like carbon emissions or pollution.
Last linguistic note: We're talking reengagement, instead of renegotiation. If the Trump administration does reverse course on its plan to withdraw the U.S. from the Paris climate deal, it will likely be lowering the U.S. commitment to a level that the administration deems suitable to fill the above attributes. That's why we use the word reengagement, not renegotiation, which implies broader changes that would need more buy-in from other countries.
In focus: upcoming federal climate science report
On track: A major federal report that describes powerful scientific evidence of human-induced global warming and its damaging effects — now and in the future — appears to be set for release in early November.
What's happening: E&E News, quoting one of the scientists involved, reported yesterday that the Climate Science Special Report has cleared key procedural steps. Axios confirmed its progress separately. However, the multi-agency U.S. Global Change Research Program that's overseeing the study did not respond to requests for comment on Tuesday.
Why it matters: The study, authored by a suite of federal and academic scientists, drew intense attention in early August when the New York Times reported that some scientists were concerned that the Trump administration might suppress or alter the report. This report, in turn, helps inform the periodic, statutorily mandated National Climate Assessment.
Yes, but: The apparent upcoming release of the report hardly proves that top Trump administration officials are backing off their skepticism of the dominant scientific views of climate science. This study was in the works long before the current administration took office.
Case in point: Via The Hill, EPA administrator Scott Pruitt said at a forum in New York yesterday that he's proceeding with his plans to organize a "red team-blue team" review of climate change science.
Nor does the Climate Science Special Report affect the ongoing reversal of Obama-era greenhouse gas emissions regulations and policies.
What they're saying: "The Climate Science Special Report will be the most up to date and comprehensive review of the state of the science since the IPCC Fifth Assessment was published in 2013," Katharine Hayhoe, a Texas Tech University scientist involved with the report, told Axios.
"It summarizes our latest understanding of what's happening in the atmosphere, the oceans, and the cryosphere, from Arctic sea ice to Antarctic ice sheets," Hayhoe said.