Axios Generate
July 20, 2017
Good morning and welcome back! My colleague Amy Harder went to the movies and wrote about it. I looked at a GIF from a classic 90s movie and included it. All this and more is below, so let's dive in . . .
Interior whistleblower complaint raises hearing stakes
Driving the news: An Interior Department scientist has filed a complaint with the Office of Special Counsel that alleges he faced retaliation from Trump officials for speaking out about the threat that climate change poses to Alaskan natives.
Joel Clement, in a Washington Post op-ed, said he was removed from directing the Office of Policy Analysis and sent to the Office of Natural Resources Revenue, which handles royalties from oil, gas, and mining on public lands.
May impact hearing: The allegations surfaced on the eve of this morning's Senate confirmation hearing for nominees for several high-level Interior positions.
An aide said Democrats on the Senate Energy and Natural Resources Committee "definitely plan to ask about this" at the hearing.
Interior's response: Spokeswoman Heather Swift told The Hill that Clement's reassignment is part of a broader reorganization that stems from one of President Trump's executive orders, and that personnel moves are designed to better serve taxpayers and Interior operations by "matching Senior Executive skill sets with mission and operational requirements."
More news: The Senate also will take a procedural vote this afternoon on the nomination of David Bernhardt to be deputy secretary, the number two position at Interior. He's a lobbyist who was also a high-level Interior official under George W. Bush.
Last night, the White House announced that Trump is nominating Joseph Balash, currently Alaska Sen. Dan Sullivan's chief of staff, to be Interior's assistant secretary for land and minerals management.
A bright spot for U.S. jobs: oilfields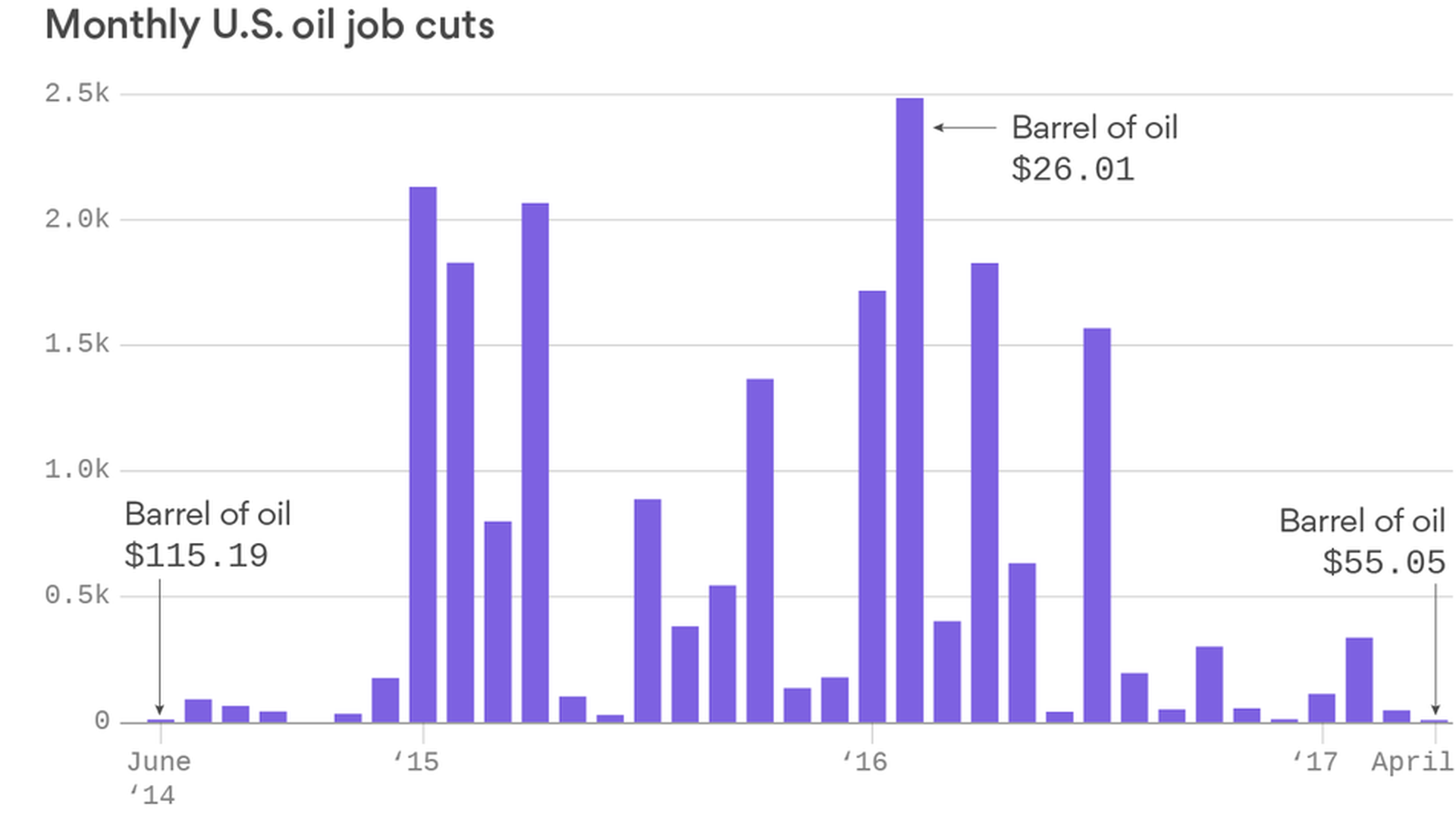 Over in the Axios stream, Steve LeVine unpacks the data on oil-and-gas industry labor. Here's some key points from his piece...
Jobs are returning to the U.S. oil patch after three straight years of bloodletting that included 206,000 layoffs and the bankruptcy of more than 125 companies. A 27-month plunge in oilfield employment is over (see chart above), and companies have added about 2,500 jobs so far this year, according to the Bureau of Labor Statistics.
More hiring appears likely: According to a new report by rating agency Fitch, U.S. shale drillers can manage through oil prices averaging as low as $45 a barrel, even less than the $47.09 where they closed Wednesday, which explains a 142% rise in the number of working rigs in the U.S. since the nadir in May 2016.
Petro notes: Earnings preview, Congress, sanctions, climate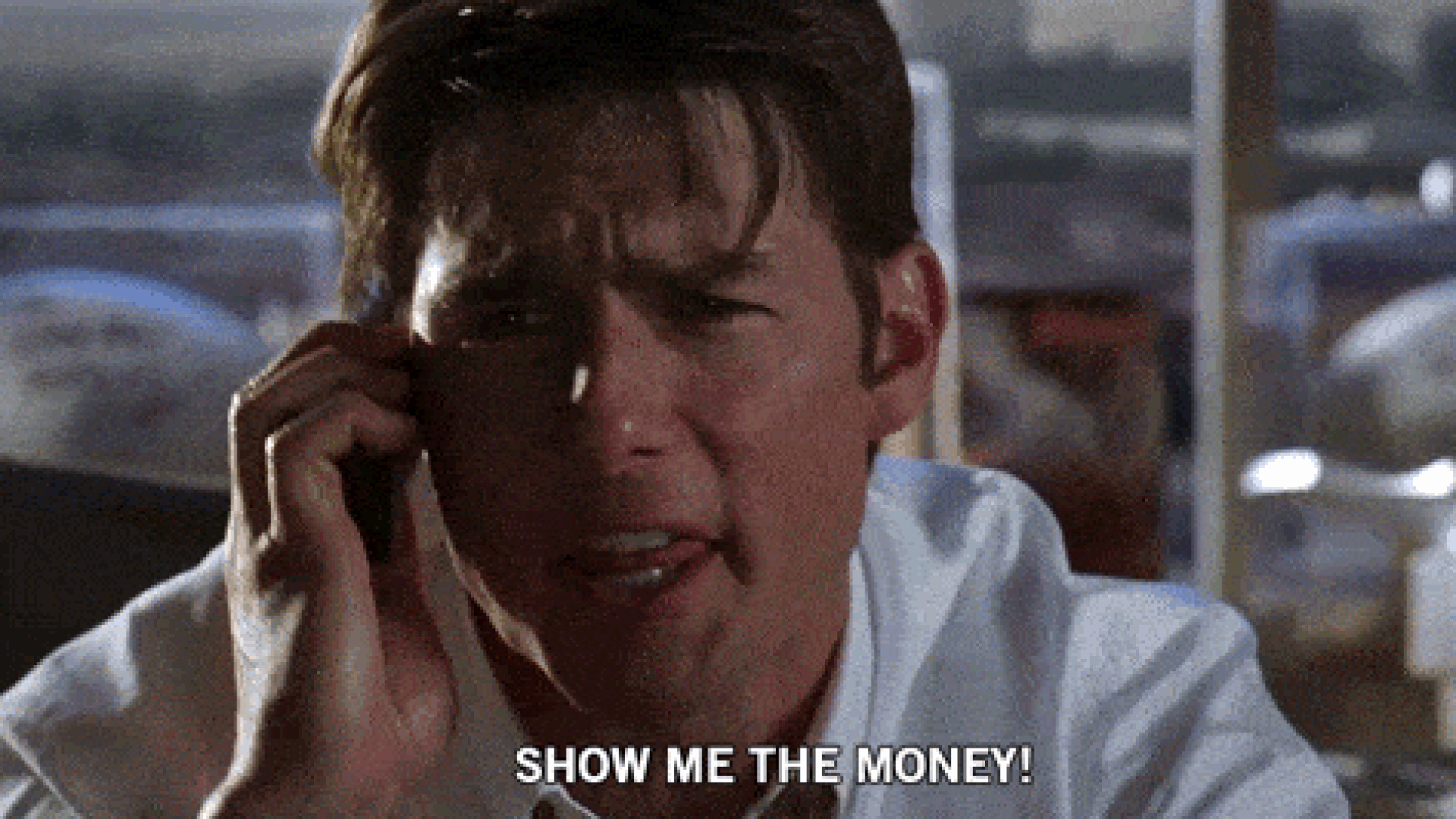 We're about to get into the heart of oil industry earnings report season, with companies like Shell, Chevron, and Exxon all reporting second quarter results next week (and BP on August 1).
What to expect: HSBC, in a new note previewing the major integrated companies' reports, expects the results to be "solid," but "less impressive" than the first quarter, largely because average crude prices were somewhat lower than the first three months of the year.
At your service: Reuters looks at the state of play for U.S.-based oilfield service companies like Halliburton and Schlumberger. "[S]econd-quarter earnings should easily top last year's depressed results, but a near 15 percent slide in oil prices since January has weakened the outlook for the second half of the year," they report.
Congress: The House, largely along partisan lines, approved legislation yesterday to streamline the permitting process for cross-border oil, gas, and transmission lines. Lawmakers also passed a separate GOP-backed bill designed to speed up permitting of interstate natural gas pipelines.
Roll Call has a break down of the debate, Democratic criticisms, and GOP arguments for the measures.
Sanctions: Industry lobbying for changes in Russia sanctions legislation that the Senate approved overwhelmingly appears to be paying off, Bloomberg reports.
"House Majority Leader Kevin McCarthy said there's a consensus among lawmakers to change legislation on Russian sanctions so that U.S. companies won't be blocked from lucrative foreign oil deals," the report states.
Cleanup warning: ClimateWire reports on a new warning from the head of the Coast Guard on the challenges of cleaning up a potential oil spill in the Arctic. It comes as the Trump administration and congressional Republicans are seeking to open more areas for exploration.
Lobbying notes
Second quarter reports are rolling in. A few new filings of note are below. The links bring you to the forms that show what issues they lobbied on as well as the aggregate dollar figures.
Fuels: American Fuel & Petrochemical Manufacturers, a big refining industry trade group, spent slightly over $1 million in the April-June stretch, well above the $593,000 they reported in Q1 lobbying.
Electricity: Utility giant American Electric Power reported $1.9 million, a slight dip from the prior quarter.
Cars: The Alliance of Automobile Manufacturers reported $1.89 million, compared with $2.3 million in Q1, which was their biggest quarterly outlay since 2012. A separate trade group, the Association of Global Automakers, spent $1.2 million in quarterly lobbying.
Natural gas: The American Gas Association, which represents local gas distribution companies, spent $310,000 on second quarter lobbying. LNG exporter Cheniere Energy showed $240,000 in lobbying costs.
And some new registrations . . .
Wind: Dong Energy Wind Power U.S., a branch of the Danish wind giant, has registered to lobby U.S. policymakers.
Green group: The Center for Biological Diversity has formally registered a number of lobbyists.
Sizing up Al Gore's new climate movie
My Axios colleague Amy Harder went to the D.C. premiere of Al Gore's new film last night. Some notes from her dispatch...
A lot has shifted in climate change issues over the last 11 years, but you might not be able to tell by watching former Vice President Gore's sequel to his 2006 Academy Award-winning "Inconvenient Truth." As one attendee told me after the screening: "The film was an unusual combination of electoral self-deprecation and climate narcissism."
Quick review: Despite its name ("Inconvenient Sequel: Truth to Power), it's the film that actually ignores the inconvenient reality that climate change advocates are now facing with the Trump administration. Instead, we mostly saw more of the first film, which is to say: Gore himself and the impacts of climate change (albeit marginally worse).
A thought-provoking chart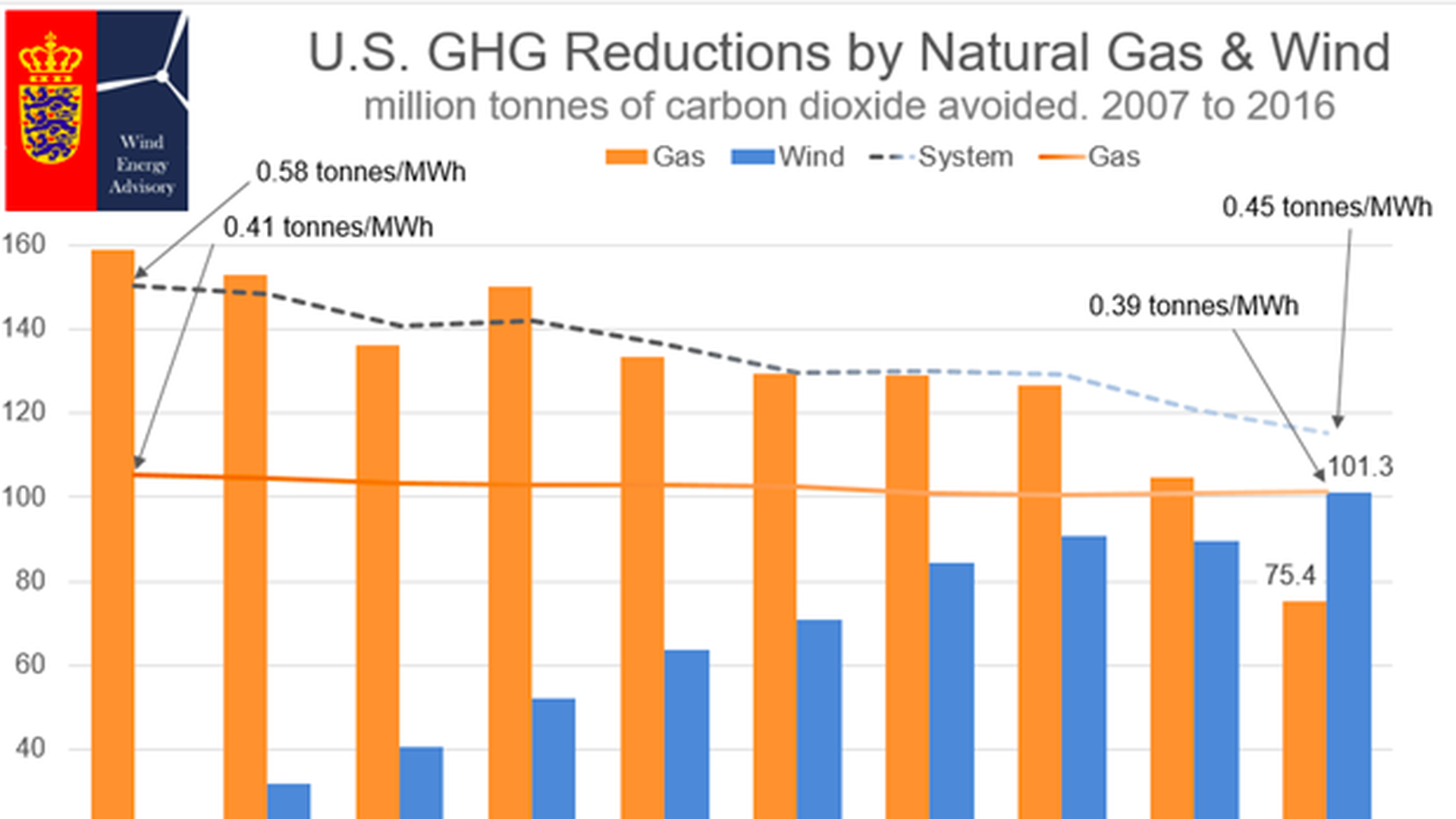 This one comes courtesy of the Wind Energy Advisory, a branch of the Danish Consulate General that works with wind energy companies based in Denmark to identify U.S. business opportunities.
Their case: The diagram looks at the U.S. power system's average CO2 emissions and finds that wind last year began offsetting more emissions than natural gas.
In other words, as the average CO2 output of the power system has fallen for years thanks to lots of gas displacing carbon-heavy coal, the marginal CO2 benefits of adding more gas have fallen in comparison to the contribution of wind.
Why it matters: It illustrates the fact that while the transition from coal to gas in the power sector has helped to lower U.S. carbon emissions, it's the expansion of zero-carbon sources that will be crucial to enable deep decarbonization of electricity.