Axios Generate
August 16, 2017
Good morning and welcome back to Generate! My Axios colleagues are doing important pieces on the aftermath of the events in Charlottesville, like this one today from Mike Allen: "Two nations, divisible, under Trump."
And, don't forget, tips and feedback are always welcome at [email protected]. Ok let's dive in . . .
Amy's notebook: On climate, Trump crosses line in the sand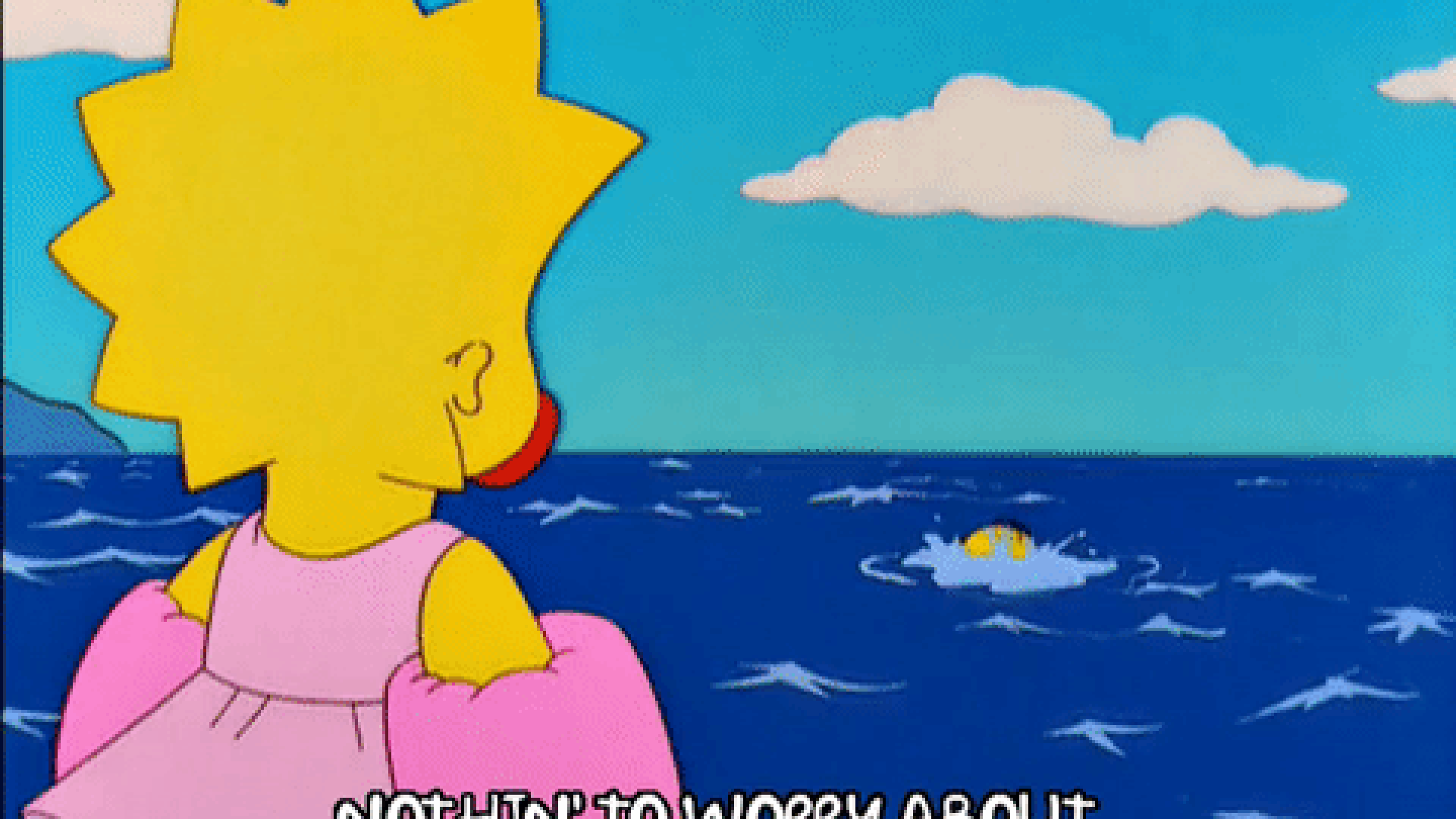 My Axios colleague Amy Harder takes you down to the waterline for a look at the White House reversal of an Obama-era flood risk policy. Take it away...
Most Republicans in Washington have tacitly supported efforts to respond to the impacts of climate change, such as rising sea levels, even while not acknowledging it as a policy issue. President Trump's executive order on infrastructure Tuesday goes counter to that trend.
Driving the news: Trump's order repeals a previous one his predecessor issued that required federal agencies to consider future flood risk when spending money on infrastructure projects, including homes with federally backed mortgages, per Bloomberg. Then-President Obama's executive order didn't create much GOP pushback at the time of its release in 2015 and received broad support from local leaders and city planners across the country. Even some conservative groups, such as the R Street Institute, are criticizing Trump's move, arguing it will waste taxpayer dollars by investing in projects that will likely face flood damage at some point.
Why it matters: This repeal reaffirms Trump's broad attack on everything Obama did on climate change, even those that are comparatively non-controversial and more imminently relevant than intangible carbon-reduction policies. It also goes counter to what Trump as a businessman has done. An application to build a sea wall around one of his golf courses cites climate change as the need for it, Politico reported last year.
To be sure: A White House official said the order wouldn't prohibit states and local agencies from using more stringent standards, per the NYT. That's yet another sign of how any action to both mitigate and adapt to climate change will be outside of Washington, D.C., for the next few years at least.
In focus: electric vehicles
A few EV items that caught my eye...
EVs and the budget: A new Citi research note looks at the relationship between growing EV market penetration and gasoline tax revenues. The inverse relationship, that is. They point out that even if mid-range forecasts of EV adoption come to pass, it'll affect gas tax revenues that are used for roads and other infrastructure.
"If electric vehicles represent 60% of new car sales by 2030, annual tax revenue in 2030 (federal and state combined) could be reduced by $10 [billion], or ~14%, versus a scenario where EV sales stay flat at 1%. Even a penetration of 20% would imply a reduction in annual tax revenues by $3 [billion], or ~5%," Citi points out.
State of the U.S. race: Forbes has a nice breakdown of the U.S. market by automaker and model.
"Tesla was the EV market's dominant force in the first six months this year with the Model S and X accounting for 45 percent of all American EV sales. The Chevrolet Bolt had 16 percent of sales from January to June while the Nissan leaf had 15 percent," Forbes reports.
No other models in the U.S. market, such offerings from Fiat, VW, and Ford, cracked double digit penetration.
Meanwhile, in Europe: Climate Home reports from Brussels that the European commission "is considering implementing an electric car quota to be achieved by automakers by 2030."
Battery business: "NorthVolt AB, the Swedish battery factory developer founded by a former Tesla Inc. executive, is planning to close its first major fundraising round this autumn, potentially drawing in 100 million euros ($118 million)," Bloomberg reports.
On my screen: Oil, solar trade fight, Cabinet intrigue
Oil markets: MarketWatch reports on why crude prices are inching upward Wednesday morning in anticipation of the Energy Information Administration's weekly report on inventories coming out later today.
Middle East: The rift between natural gas giant Qatar and its Gulf neighbors hasn't had much effect on energy flows, but in the long term Gulf Cooperation Council members will need to work together to address regional power markets and climate change, according to a brief from the Carnegie Middle East Center.
Solar: The Washington Post and the Houston Chronicle have good pieces (here and here) on yesterday's marathon hearing before the U.S. International Trade Commission on a petition for steep import penalties on solar panel equipment.
Nuclear: The power company SCE&G has backed off, for now, its plans to charge ratepayers billions of dollars for the troubled nuclear reactor project that it's not planning to finish building, The State reports.
Cabinet intrigue: The Washington Examiner looks at rumors that Energy secretary Rick Perry could be tapped to lead the Department of Homeland Security and finds little outward sign that Perry wants to make the move. "To the contrary, Perry appears to be enjoying his time leading the energy agency," they report.
NASA's temperature prediction
NASA's Goddard Institute for Space Studies reported Tuesday that last month was tied with July of 2016 as the warmest July in 137 years of modern records. A little more from the report that's based on the input from thousands of meteorological stations globally:
"Last month was about 0.83 degrees Celsius warmer than the mean July temperature of the 1951-1980 period. Only July 2016 showed a similarly high temperature (0.82 °C), all previous months of July were more than a tenth of a degree cooler."
Big picture: On Twitter and a subsequent correspondence with Axios, senior NASA scientist Gavin Schmidt predicts there's a 77% chance that 2017 will be the second-warmest on record, odds he's basing on past years' relationship between the January-July average and the eventual yearly average.
There's a roughly 3% chance 2017 will take the top slot, and a 22% chance it'll rank third, according to Schmidt, who directs the GISS. "Once you take the structural uncertainty into account (how accurate the index is at capturing the real world), there is a bit more spread, but not much," he told Axios in an email.
Chilling question: What's next on HFCs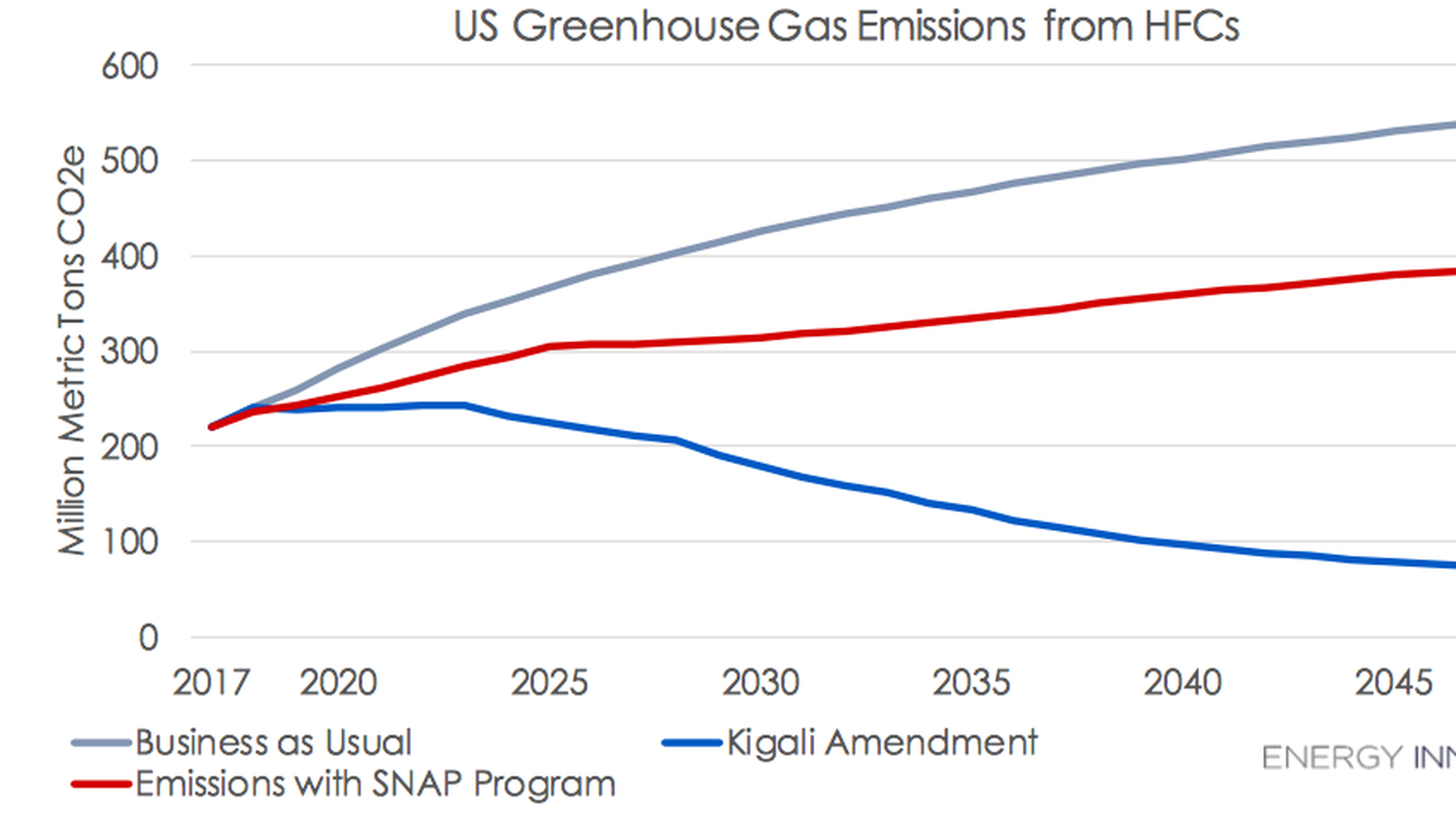 A useful new note from the firm Energy Innovation looks at the implications of last week's appeals court decision that struck down a 2015 EPA rule to phase down use of hydrofluorocarbons (HFCs), a chemical widely used in refrigeration and elsewhere that's a potent global warming gas.
The court decision nixed a rule EPA issued under its Significant New Alternatives Policy, or SNAP, that's rooted in 1990 ozone protection amendments to the Clean Air Act.
Basically, the decision says that the EPA overstepped its authority by using the Clean Air Act provision on ozone-layer protection to force the phasedown of a chemical that doesn't deplete the ozone layer.
Why it matters: HFCs have long been used as a replacement for other chemicals that deplete the ozone layer (HFCs don't have that effect), but the U.S. and other nations are now seeking to use alternatives to HFCs in order to battle global warming.
The ruling scuttles an important way for the U.S. to help meet its pledges under the 2016 Kigali amendments to the ozone layer-protecting Montreal Protocol (see chart above) aimed at ensuring that healing the ozone layer doesn't collide with climate protection.
The EPA rule struck down last week would have made a major contribution to the U.S. plans to lower greenhouse emissions from HFCs in coming decades.
What's next: The note out today predicts that big U.S. companies including Honeywell that support the HFC phaseout and are manufacturing substitutes could challenge last week's ruling. They also point out that Congress could pass legislation on HFCs.
EPA still has various options and tools, Energy Innovation points out, such as portions of the GHG rules for automobiles that address air conditioning. "Similar approaches may be possible using existing rules at EPA and other agencies," notes Energy Innovation.
Go deeper: A detailed post from the Sabin Center for Climate Change Law at Columbia University explores several other pathways under the Clean Air Act and the Toxic Substances Control Act that EPA can use to curb HFCs.
I buried a reference to a Dire Straits track in the newsletter today. Did you catch it?