Axios Gaming
June 03, 2021
We're back (that is, Megan and Stephen) with Axios Gaming.
Today's newsletter is 1,042 words, a 4-minute read.
1 big thing: Blurring the generational divide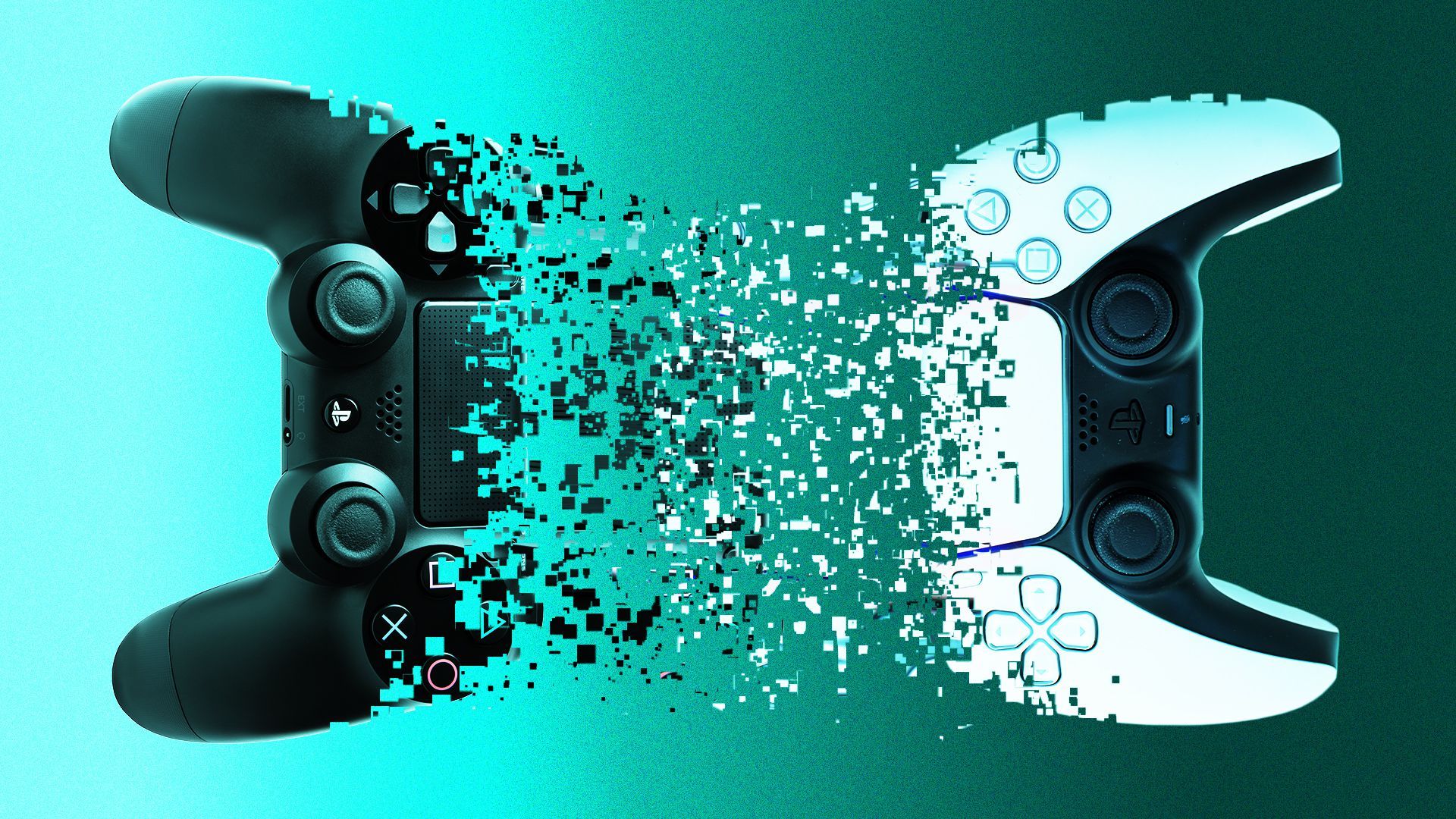 Sony's surprise commitment to make its most-hyped PlayStation 5 games also run on the PS4 is more proof that the start of this console generation is unlike any other.
Why it matters: The gaming industry has long driven its customers to crave the latest technology, but that's changing.
A de-emphasis on exclusive games for the new PlayStation and new Xbox makes it easier — perhaps tempting — for gamers to put off purchasing the latest hardware at the highest price as soon as possible.
PlayStation's head of game development Hermen Hulst revealed in an in-house interview yesterday that the next "God of War," a 2021 flagship game only announced for the PS5, would instead come out in 2022 on PS5 and PS4.
Next week's "Ratchet & Clank: Rift Apart" may be PS5-only, but Sony's other announced mega-games, including 2021/2022's "Horizon Forbidden West" and "Gran Turismo 7," are coming to PS4 and PS5.
This has confused some fans, in part because Sony PlayStation boss Jim Ryan said last year that "we believe in generations."
Ryan's comment appeared to signal a wave of upcoming next-gen-only games, a contrast with a new approach pursued by Microsoft's Xbox.
Xbox executives had pledged last year that their big games for their new Xbox Series X/S consoles would also run on the previous generation's Xbox One, for the new machines' first year or two.
Flashback: PS4 launched in late 2013 with games that didn't run on PS3, and, by 2014, Sony's in-house development for PS3 all but stopped.
The big picture: Games made for a 2020 console that also have to run on 2013 tech simply can't be as advanced as next-gen exclusive games.
It's true that history's best-selling and most widely-loved games, from "Tetris" to "Wii Sports" to "Minecraft" to "Fortnite" thrived despite — or perhaps because — they ran on more easily affordable tech.
But the business of selling consoles had always involved the proposition that you needed a new console because it would enable games that weren't previously possible, and Sony's PS5 architect, Mark Cerny, had said as much about PS5 last year.
Between the lines: Hulst said Sony's cross-gen commitment was good business, as it makes these new games available to the more than 100 million people who own the PS4.
Sony has shipped more than 7.8 million P5s, though that's hardly kept up with demand.
The bottom line: It's going to be hard to find the new consoles for a long time, so Sony and Microsoft releasing games in a way that lets more people play them will probably be good for most people, even if it frustrates others.
2. A flurry of PlayStation updates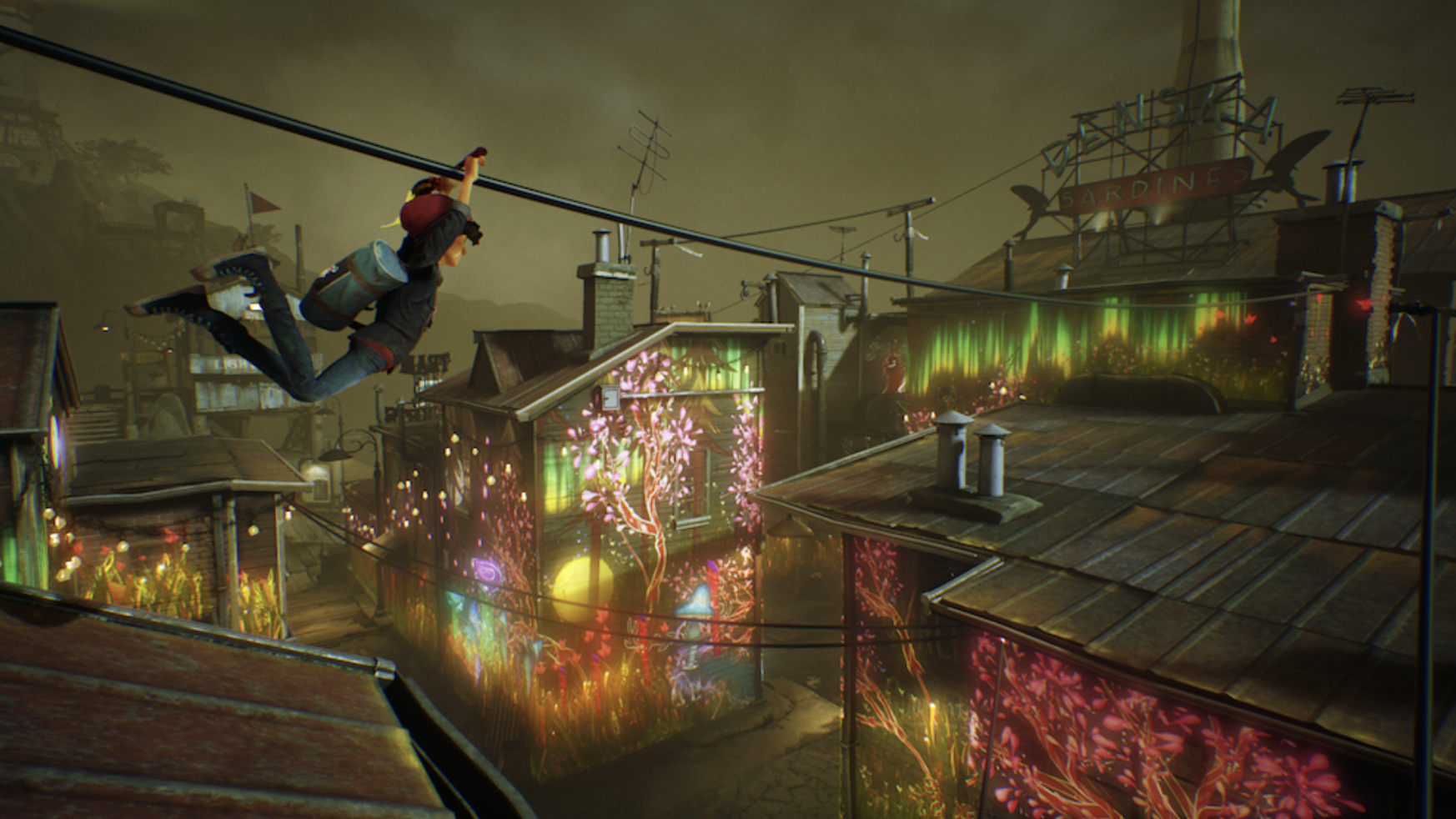 Shortly after Hulst's interview, Sony studios from around the world issued updates about their work:
Team Asobi, makers of the Astrobot games, promoted themselves as part of Sony's effort to assert that they still back game development in Japan, despite some recent cut.
Bend Studio, makers of "Days Gone," helped belatedly confirm a Bloomberg report that they are in fact making a brand-new game.
Pixelopus, makers of "Concrete Genie," announced they're hiring for the development of a new PS5 game. The listing suggests the project will be made in concert with Sony Pictures Animation."
3. "Pokémon Go" developer, social justice hero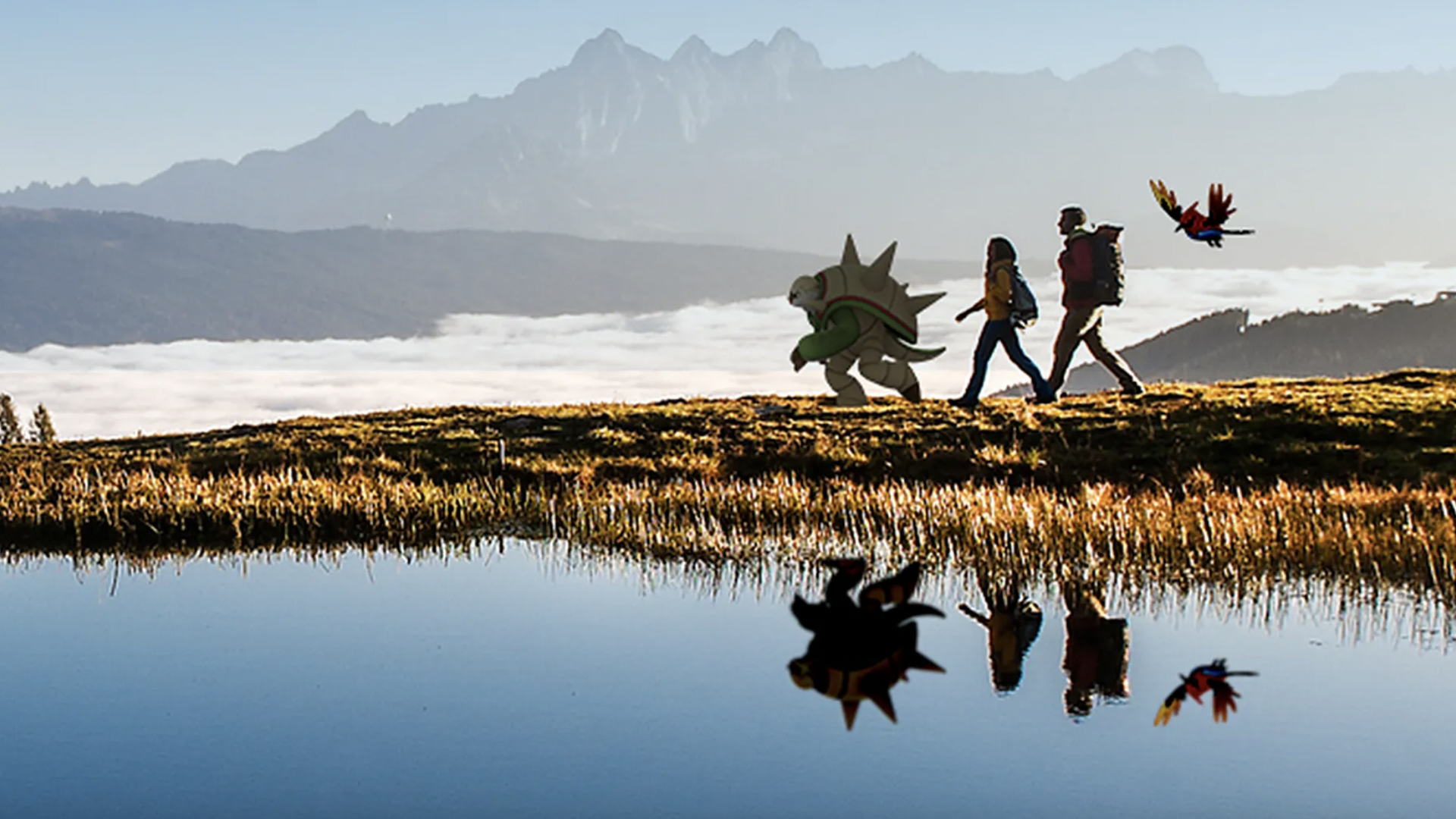 Games for Change is honoring "Pokémon Go" creator Niantic with its 2021 leadership award for "the company's ongoing work in social justice, the environment, and well-being."
The big picture: "Pokémon Go" launched in 2016, becoming an instant cultural phenomenon that encouraged players to go outside, get exercise, and meet people.
The game uses augmented reality, where players use their phones to locate pokémon in real-world locations.
When the pandemic forced everyone inside, Niantic reconfigured much of its gameplay to allow people to play from home safely.
"Our technology is focused on inspiring people to explore the world together, and AR helps make that happen," said Niantic CEO John Hanke. "We continue to be excited by the connections that players make with one another, both in their own communities and around the world through AR technology."
That's not all: Games for Change will also recognize:
Annual charity speedrunning event Games Done Quick for the G4C Giving Award, in honor of the millions raised in the past decade.
Mark Bartlet of accessibility nonprofit AbleGamers with the Vanguard Award in honor of his work to "champion accessibility and amplifying the voices of disabled gamers." 
What's next: The Games For Change Awards will be streamed at 7:30pm ET on July 12.
4. E3 Day -9
The biggest gaming conference of the year, E3, is already off to a chaotic start, with press conference times and dates for the digital-only event still being announced.
The big picture: We're little more than a week away and still missing times for a lot of the scheduled presentations.
"Real talk: everyone would love a complete schedule w/ every time listed on it," the E3 account tweeted. "But announcing days/times is 100% the prerogative of the MANY partners participating in this year's show. So, we'll keep updating you on here as they choose to reveal so you stay in the loop, cool?"
Square Enix did announce their event: June 13, 3:15pm ET and promised to reveal a new game from "Deus Ex: Mankind Divided" studio Eidos Montréal.
Summer Games Fest also announced a special guest for its June 10 stream: Jeff Goldblum.
5. Worthy of your attention
👂 EA has hired the general manager of "Call of Duty" to lead the Battlefield franchise. (Tom Ivan, VGC)
🦾 That isn't Mii. (Bobby K., Can I Play That?)
A writer explains how games like "Miitopia" don't allow players with physical disabilities to "see in our virtual versions of ourselves what we can in our physical selves."
👏 Latinx in Gaming's CONEXION hopes to connect its community to gaming professionals all month long .
📸 Pokémon Snap has never looked better as professional photographer shares their pictures. (Patrick Dane, GamesRadar)
6. Nintendo builds a museum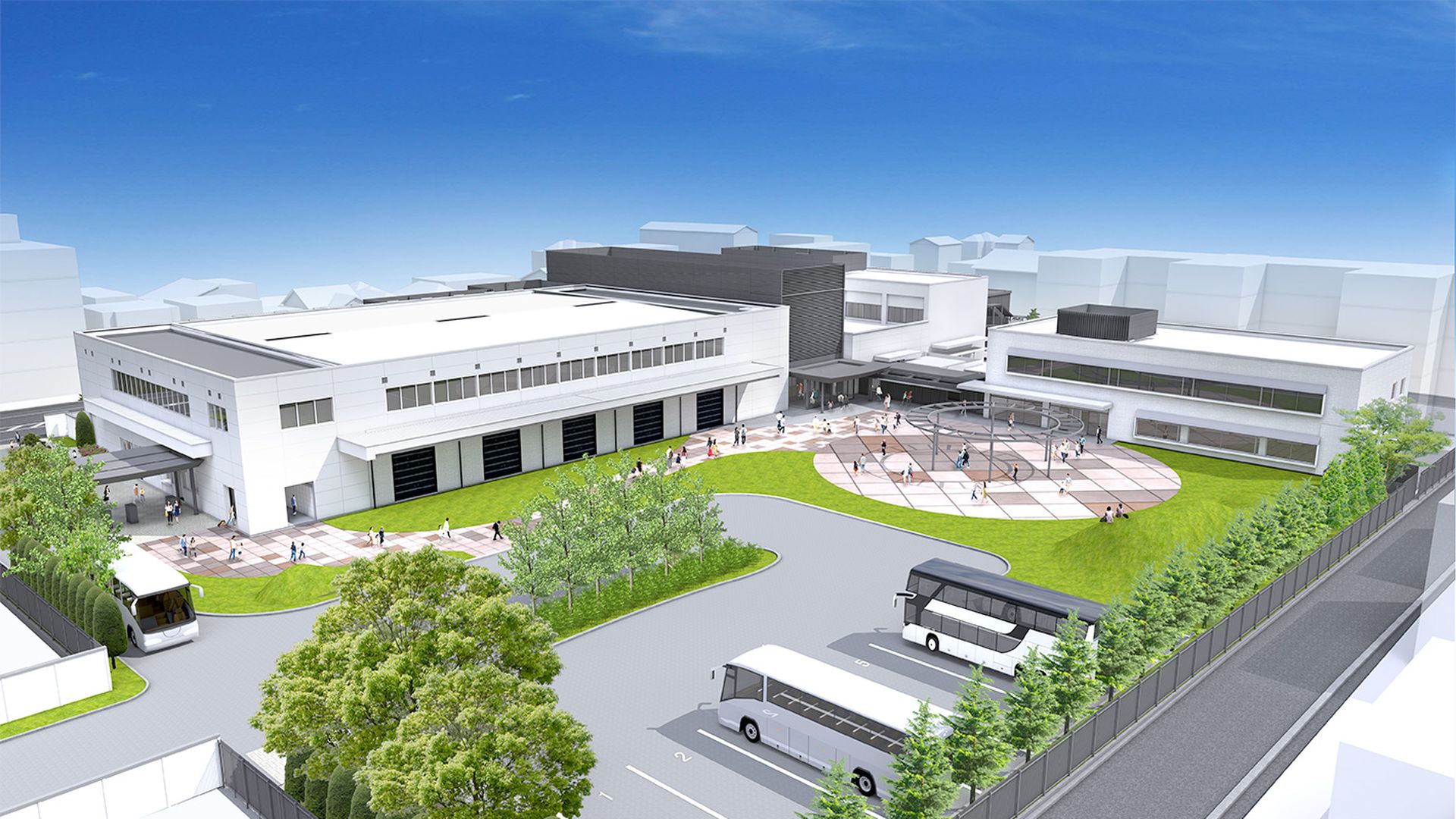 Nintendo is opening its own museum in Japan that will showcase products and games from its entire history. It's called the Nintendo Gallery (for now) and will also feature themed exhibits and experiences.
Construction is expected to finish by 2024, plenty of time to prepare and get a ticket.
7. Can't wait to play this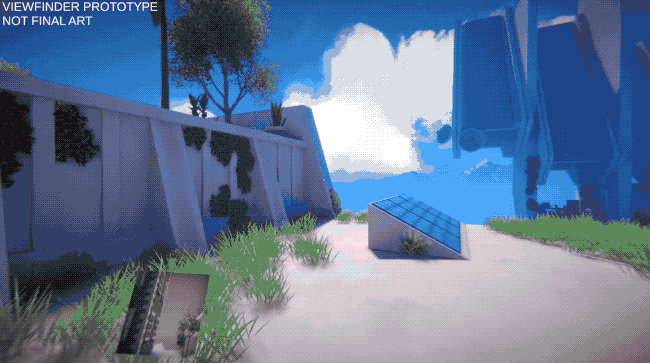 This is work-in-progress footage of "Viewfinder," an upcoming game from indie studio Robot Turtle.
We don't need to see more. We're sold.