Axios Gaming
May 13, 2021
Welcome back to Axios Gaming with Megan Farokhmanesh and Stephen Totilo.
Today's newsletter is 950 words, a 4-minute read.
1 big thing: The impossibility of buying a new console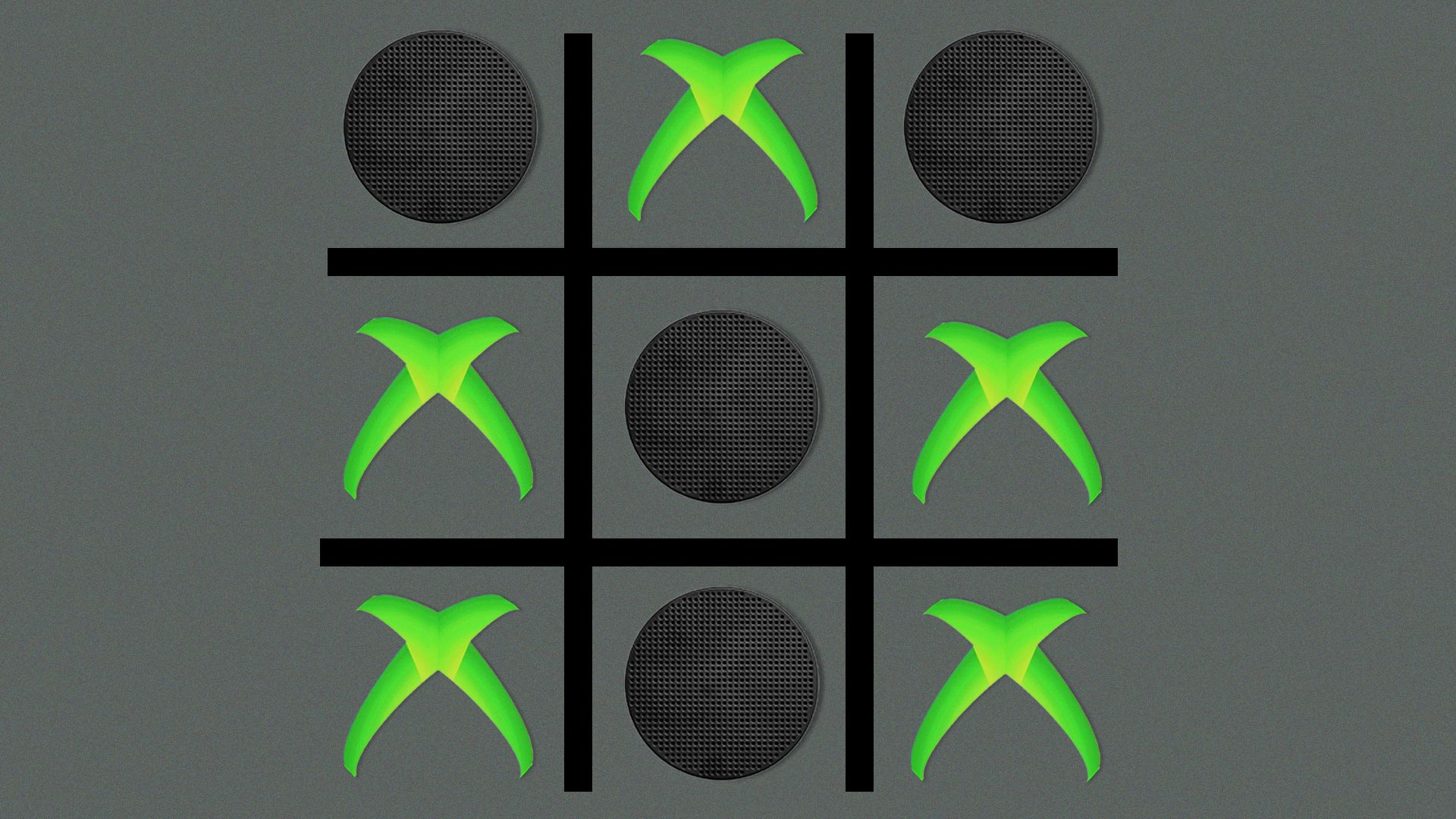 Microsoft is testing a better way to sell its Xbox Series X and S consoles in an attempt to make the process of buying a next-gen gaming machine less ridiculous.
Why it matters: Six months since their release, the new Xbox and rival PlayStation 5 remain extremely difficult to find, and shoppers have had few options but to frantically refresh online retail websites.
Microsoft and Sony occasionally sell the new consoles on their websites, but buying from them or major online retailers has involved waiting in long digital queues and trying to outclick bots or scalpers.
The new Xbox plan will keep the transaction loop within the Xbox platform, a process that may offer more predictability and could also sidestep scalpers.
The idea is simple: People let Microsoft know via an app on the older Xbox One that they want a next-gen machine, and they'll be notified through that console that a Series X or S has been reserved for them.
Microsoft is offering the plan to members of the Xbox Insiders group and warns that "not all who register will be selected," as it draws from an allocation of units that would otherwise be sold through the Microsoft store.
It's not quite the dream of letting people just put a down payment on a machine and getting one when it's ready, but it's closer.
What they're saying: "[T]he feedback we receive from Insiders will inform whether we roll out the pilot more broadly," a Microsoft rep told Axios.
2. Twitter's most helpful console-finder is tired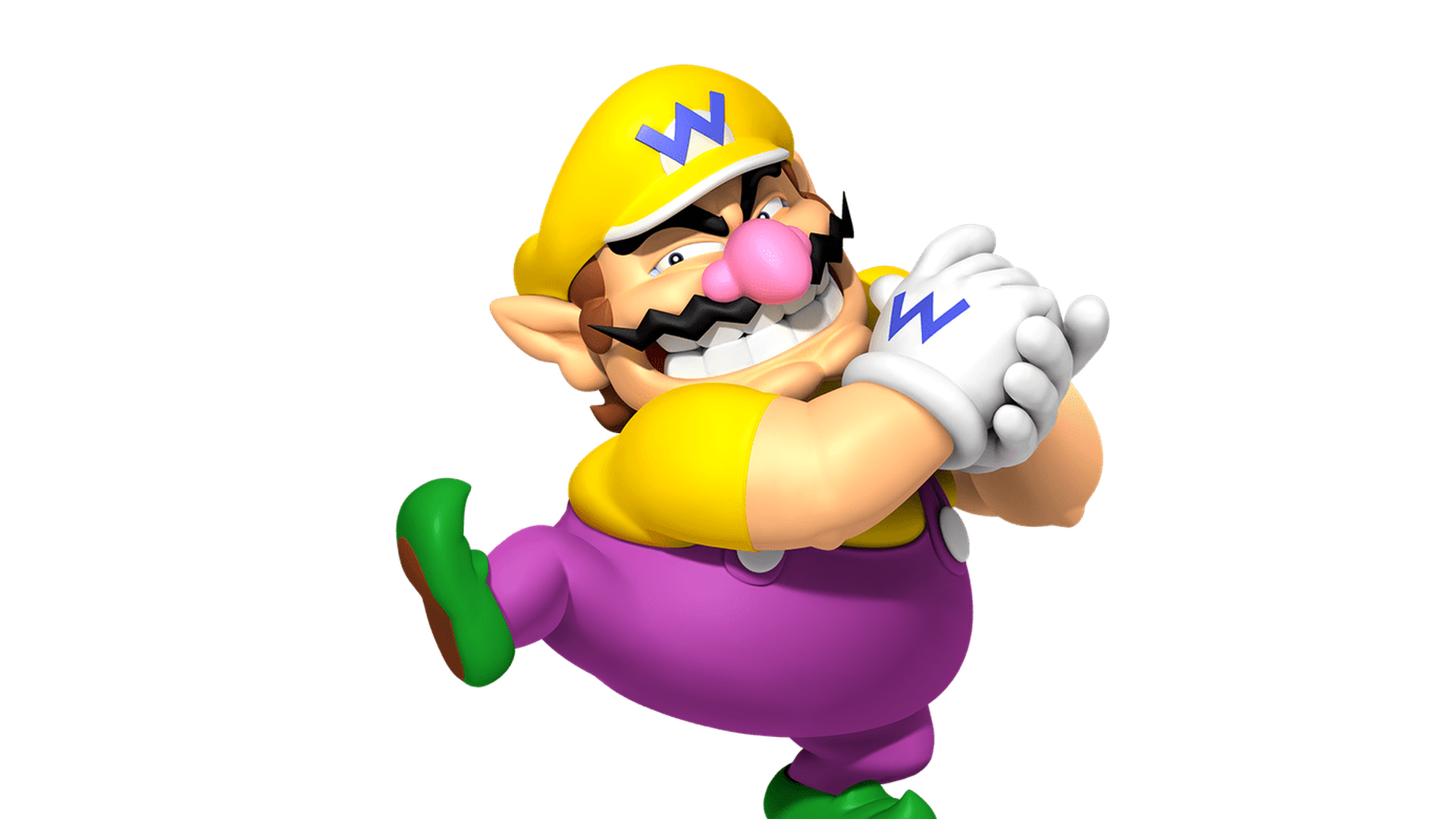 Wario64, an enigmatic Twitter user with nearly a million followers regularly posts listings for console restocks from GameStop, Amazon, and others. He says the supply and demand situation seems to be getting worse.
"Early this year, I'd say there was always a restock each week," Wario64 told Axios. "The past 2 months, it's more like once a month from each of the retailers it feels like. There's been some weeks with no restocks at all in the past month or two, which seems to indicate that production is very strained."
He said Amazon restocks are the least frequent and Target's tend to happen at inconveniently early times for west coast shoppers.
GameStop's deals often involve higher-priced bundles.
He likes the new Xbox program. It "sounds like a good step to ensure the consoles are going to the right people," he said.
Wario64 said Microsoft's other efforts to sell directly on its website have led to quick sellouts, but seemingly had little protection against bots.
As for the PS5, he noted that Sony has done a lot of restocks of its PlayStation Direct program, including yesterday.
That puts online users in a queue, hoping they beat the scalpers.
As Wario64 tends to warn their followers: "5 minute warning to join the PS Direct queue… 35 minutes until pain."
Wario64 declined to share any details about himself when asked ("no lol") but said he's tired of all these blink-and-you-miss it deals.
"I just wished the drought could be done."
3. Save system in "Returnal" is a work-in-progress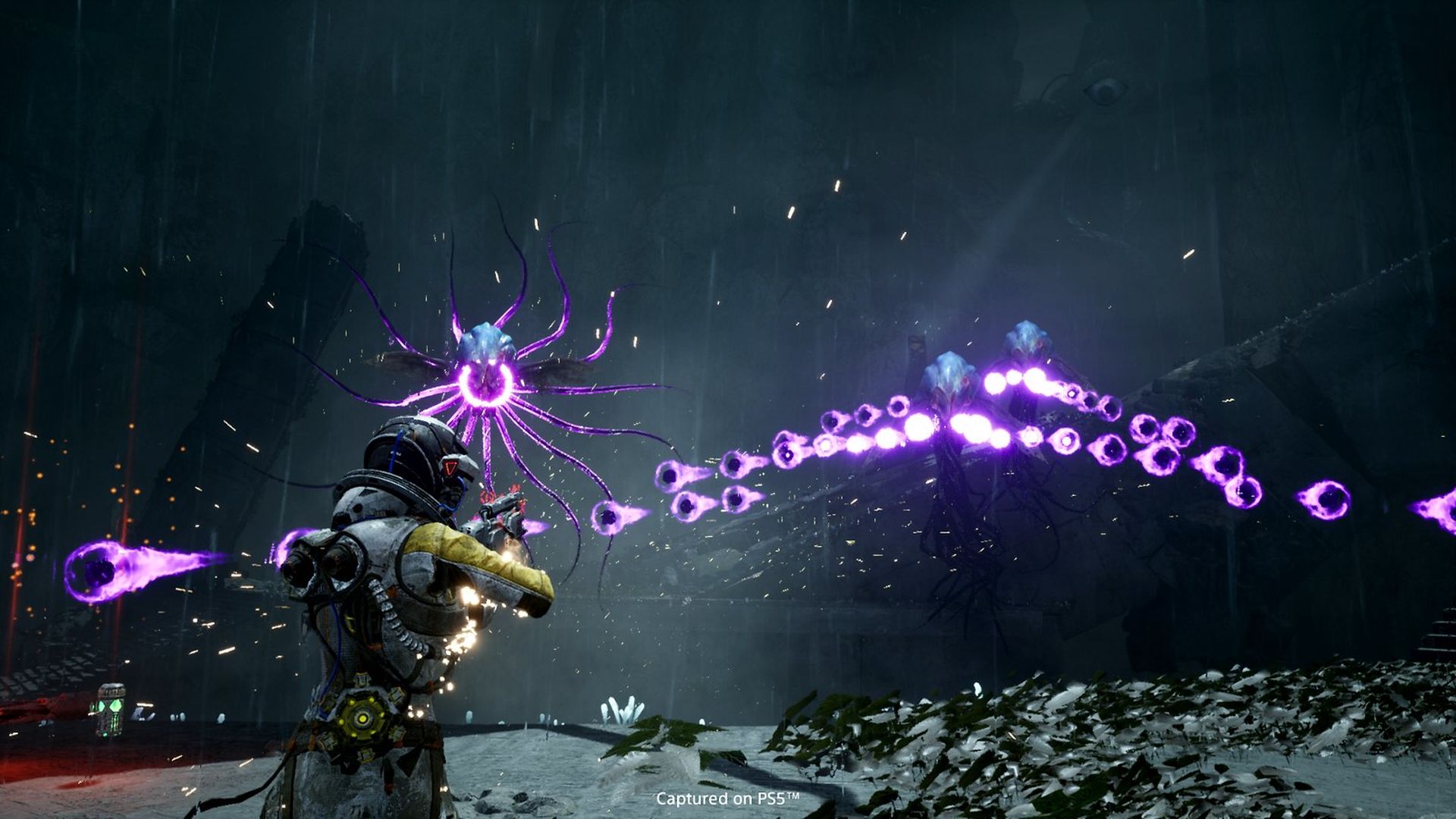 Back in the very first Axios Gaming newsletter, we highlighted a frustration players of the new PS5 game "Returnal" had with the inability to save the game until their character died.
That kept players from switching to other games during multi-hour runs and crossing their fingers that the game wouldn't crash if they just left their console idling overnight.
"We understand that there are some systems in place that are currently a hindering factor," Mikael Havari from the game's development team at Housemarque told Axios today.
He joked that he could say that the intent was to get people into a focused, hardcore mindset when playing the game, but that the feedback has been heard.
Housemarque hasn't decided what its next steps are, but Havari says the team is actively trying to find a solution: "But currently, we just don't know exactly what it is. So it's very difficult to announce anything, because I think there's a lot of different people looking for different things."
We'll have much more from Housemarque about the studio and the making of "Returnal" in tomorrow's newsletter.
4. How Japan's gaming giants are doing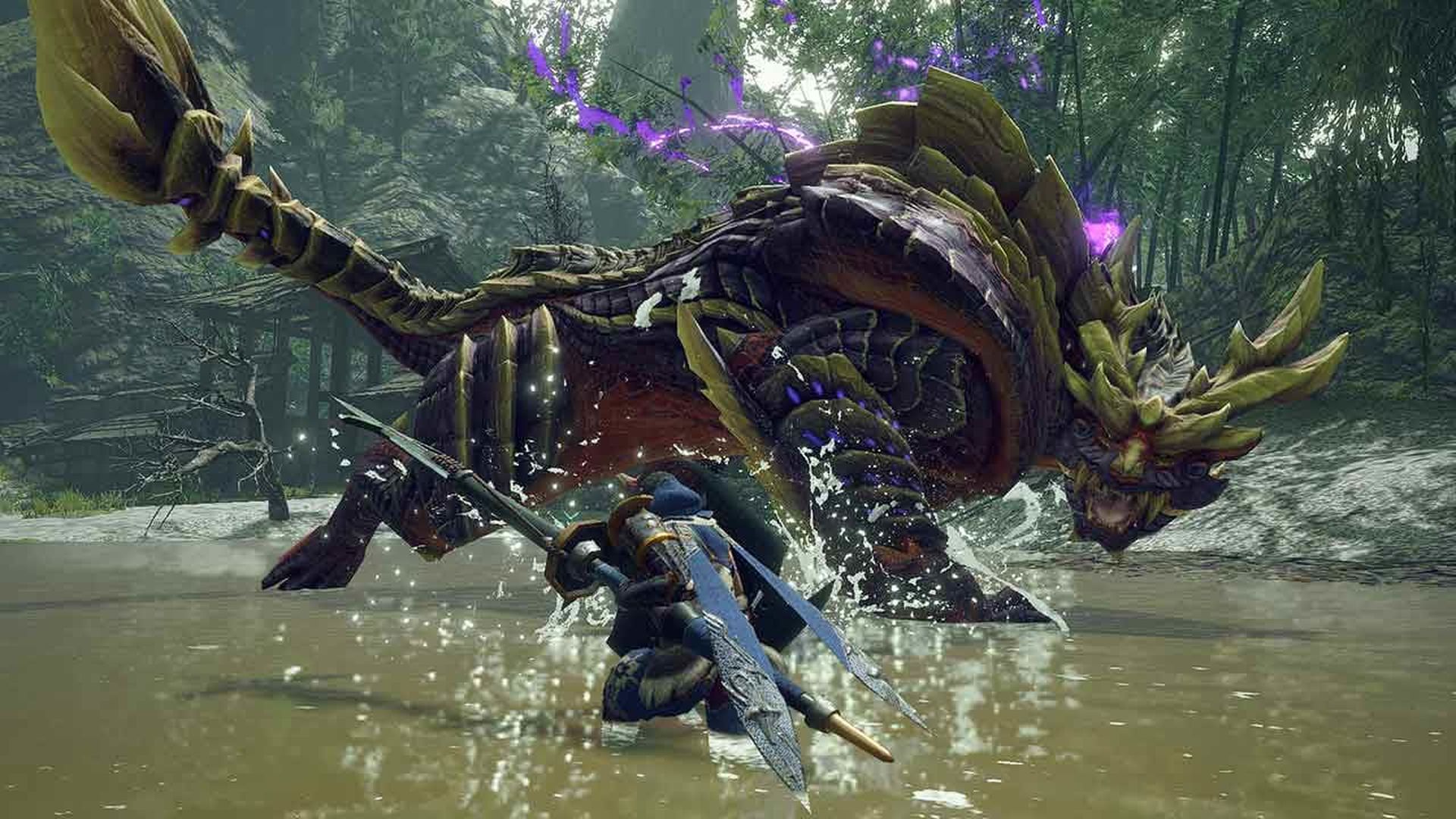 Top Japanese gaming companies released a slew of financial updates this week. Some highlights:
Capcom, which reported operating income of $318 million for its just-concluded fiscal year, is expecting further growth this year, on the strength of the red-hot "Monster Hunter" and "Resident Evil" franchises.
Its back catalog remains strong, with 2017's "Resident Evil 7" selling more copies last year than the year before.
2018's "Monster Hunter World" is now at 17 million copies sold worldwide.
SquareEnix, reported operating income of $431 million, up 44% from the prior year.
The company was able to compensate for the poor performance of its disastrous fall 2020 "Avengers" game.
Game downloads were hot, especially in North America, where that number rose to over 38 million units sold compared to the prior year's 24 million.
Sega Sammy, which also includes game maker Atlus, recorded just $59 million in operating income, down sharply from the prior year.
Its video game sales were up, but its pachinko and resort businesses were big losers due in part to the pandemic.
As for Nintendo: It posted record earnings last week for the company's "Animal Crossing"-fueled fiscal year, though noted in a new Q&A released over night that the big boat blocking the Suez Canal in March "caused some delays in the transportation of products bound for Europe."
4. Meet the man turning Tampa Bay into a gaming hub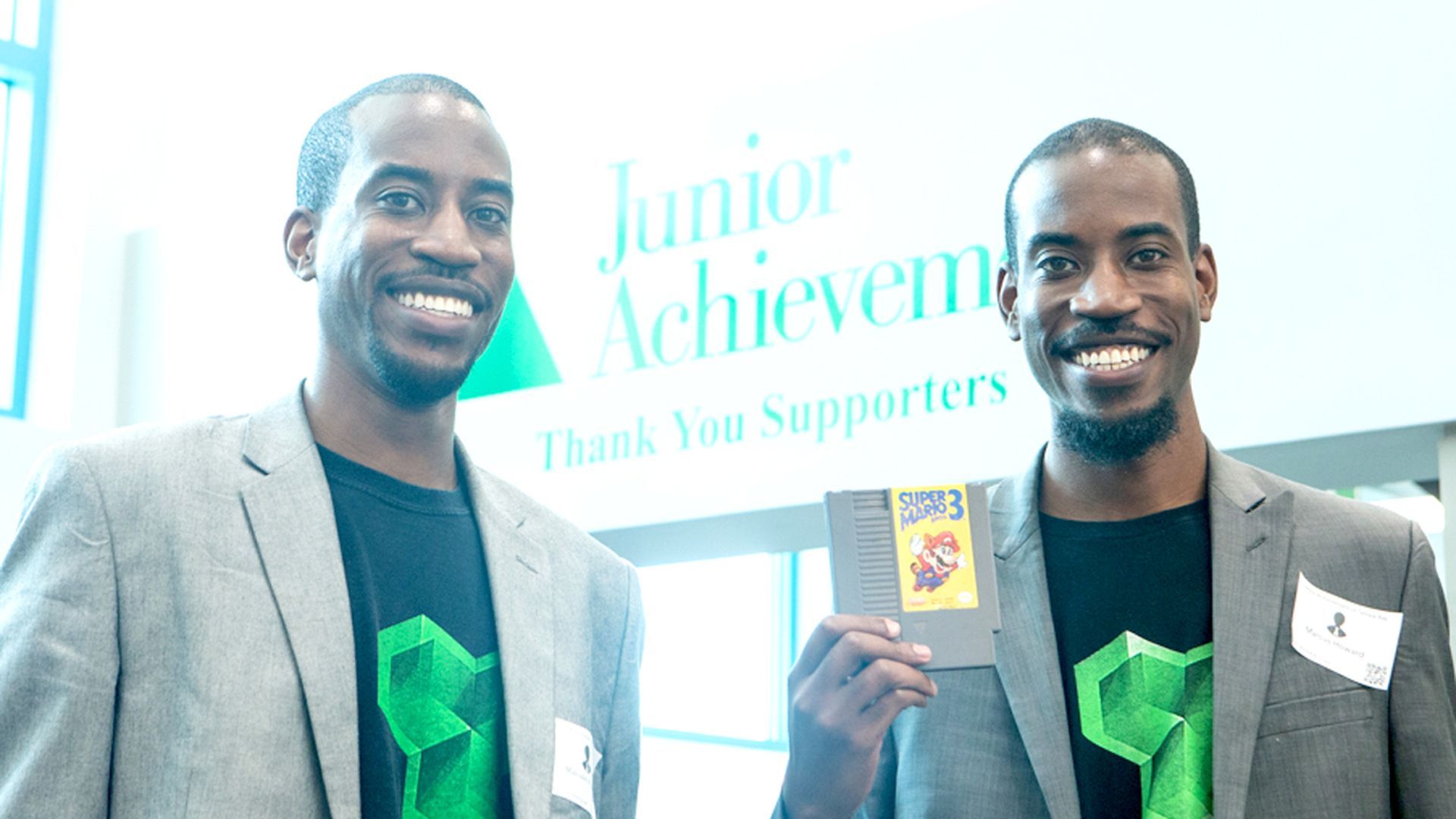 Marcus Howard is trying to make Tampa Bay one of the top five gaming ecosystems in the country.
Marcus hopes to instill a love and appreciation of gaming in future generations as president of the Tampa Association of Gaming, a non-profit that teaches kids in youth programs around the area how to build games, Axios' Selene San Felice writes.
Howard, his brother, and their team run MetArena, a company matching brands of various sizes with games relevant to their product or service.
"We're turning every brand into a gaming company. We believe every business should be a gaming company that sells a product or service," Marcus says.
6. Worthy of your attention
⛔️ Target and Walmart stores will stop selling Pokémon cards "for safety reasons." (Chris Scullion, VGC)
💸 Annual "Dota 2" championship The International is back this August, after a COVID-caused break, with a $40 million prize pool. (Dota 2)
🍆 Sex game can't get on Steam, even after $20,000 worth of attempts (Nathan Grayson, Kotaku)
🧐 Google says Stadia is "alive and well." (James Batchelor, GamesIndustry)
7. Clever? Upsetting? Why not both
I will never know peace again, says Megan.