Axios Gaming
November 14, 2022
Happy Monday.
Epic and Apple are back in court today, making oral arguments in their mutual appeals. If you're reading this right as it shows up in your inbox, you've still got time to log into the court's livestream. The case is scheduled for 5pm ET.
Today's edition: 1,079 words, a 4-minute read.
1 big thing: God of War's storytelling breakthrough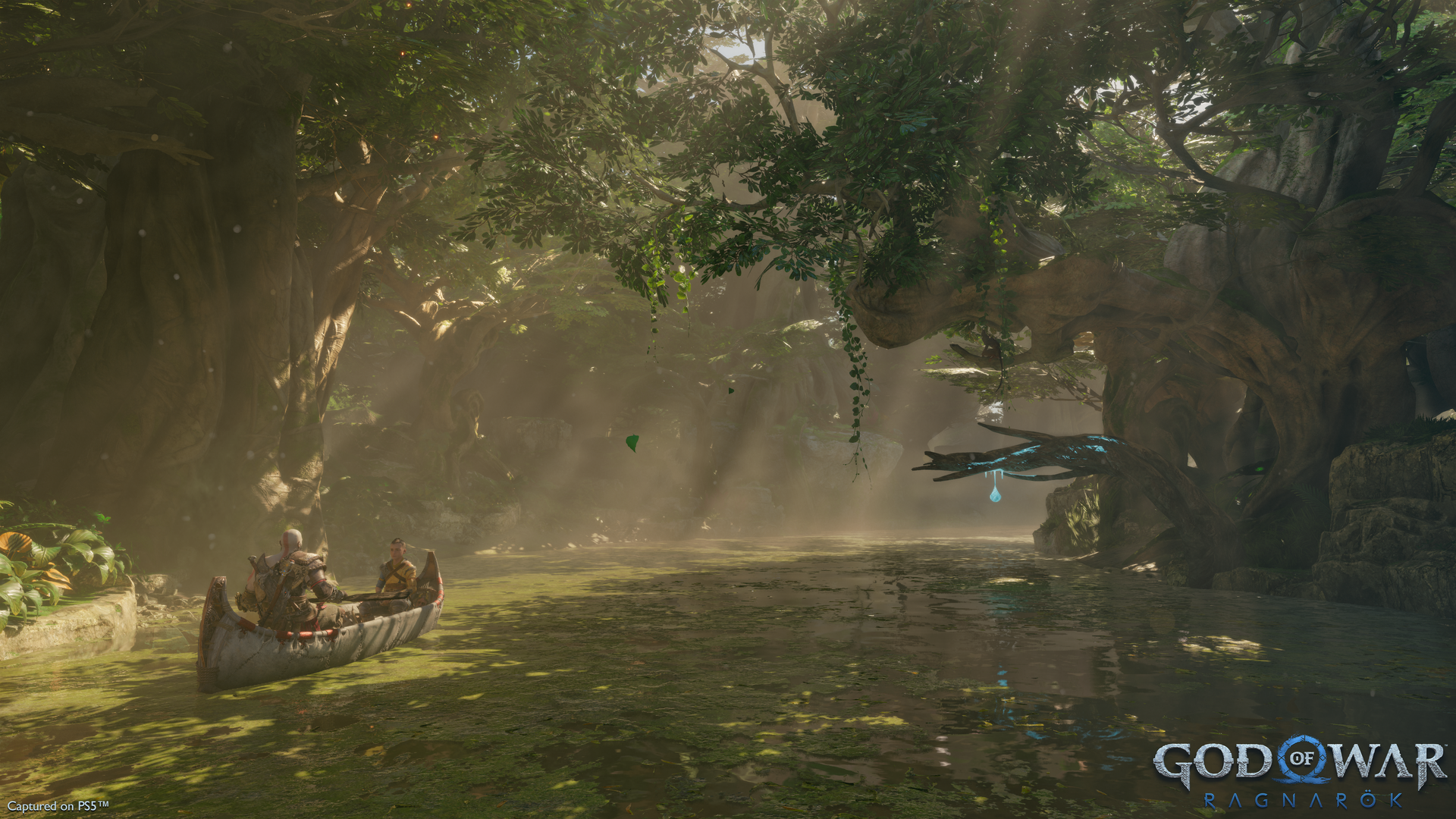 God of War games are known for epic combat and blockbuster set pieces, but the series' newest release demonstrates its innovations in how a video game can tell its story.
Why it matters: Technological approaches can lead to fundamental innovations in storytelling, even in a game where players are busy swinging an axe through Norse mythology.
State of play: God of War Ragnarök, released last week for PlayStation, depicts the weary titular God of War Kratos, his teenage son Atreus and a cast of allies on a quest to defy the schemes of Odin and maybe avert Ragnarök.
Though much of the sequel's story is offered through a traditional mix of cinematic scenes, quests and menu text, the developers greatly expanded a system introduced in the series' 2018 release, which triggered extra conversation between Kratos and Atreus that would play during travel sequences.
The new game has been programmed to detect a player's pace and anticipate more potential down moments, often just 20 seconds long, when combat or a major plot moment isn't expected. Those spots afford a chance for more chatter among whichever characters are running around.
"We can pull from this bucket of dialogue that is less than 20 seconds to fit in there," Ragnarök's narrative director Matt Sophos tells Axios.
The characters may wind up talking about recent events in the game, reveal more of their pasts or even ponder riddles they're stumped on.
This dialogue, which greatly fleshes out the cast and the game's world, can play at different times and radically different locations from one player's game to another. Some of it expires as the player goes through the game's 30+ hour quest, so completionists might want to wander a lot to catch all of it.
What they're saying: "We kind of have to work within the spaces between combat events," Sophos tells Axios.
That's an acknowledgment of the overall tension faced by writers for a medium in which the player is often busy doing something and the characters are grunting through battles.
Sophos says his team of a half dozen or so writers worked closely with the game's level designers to add moments of non-combat — a narrow gap for the characters to squeeze through, a wall to climb.
Contrary to some players' beliefs, Sophos says, those squeezes and climbs aren't necessarily there to mask loading times for the next area of the adventure: "A lot of times it's like, 'Hey, we've just had a bunch of combat and we need space to have them reflect on it.'"
2. "Boy!"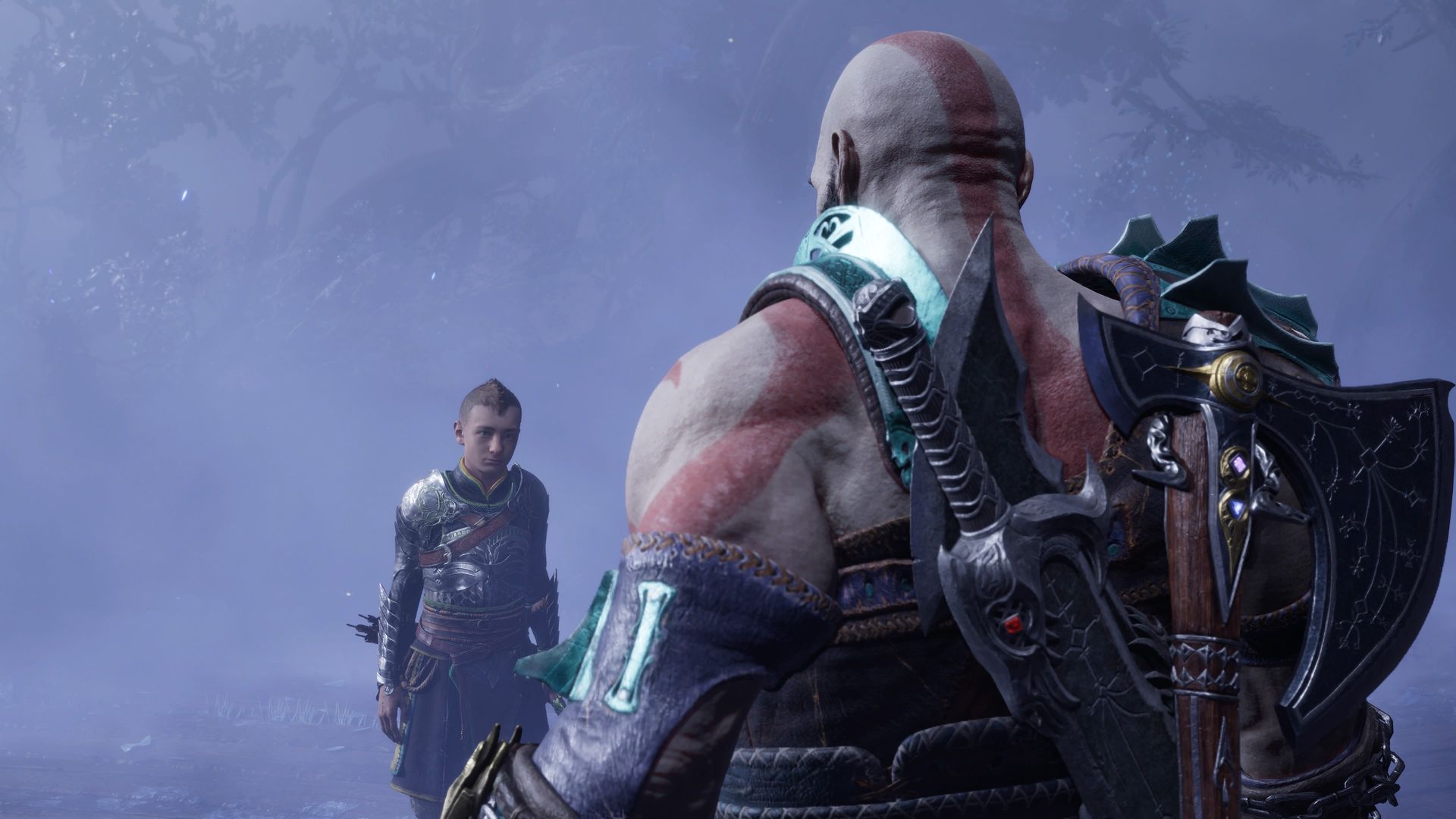 One thing Ragnarök players won't hear much, no matter how far they wander, is "boy!," Kratos' recurring bark toward his son that was a signature of the last game.
He says it just once in the new game, at a dramatic moment best not spoiled. Instead, he usually calls his son by his name, Atreus.
"That was a very conscious choice," Sophos says, noting that Kratos has mostly dropped nicknames for the series' cast this time, in favor of their real names. He calls it a "representation of him being a little bit more open than he was in the last game."
3. Call of Duty boosts a slow year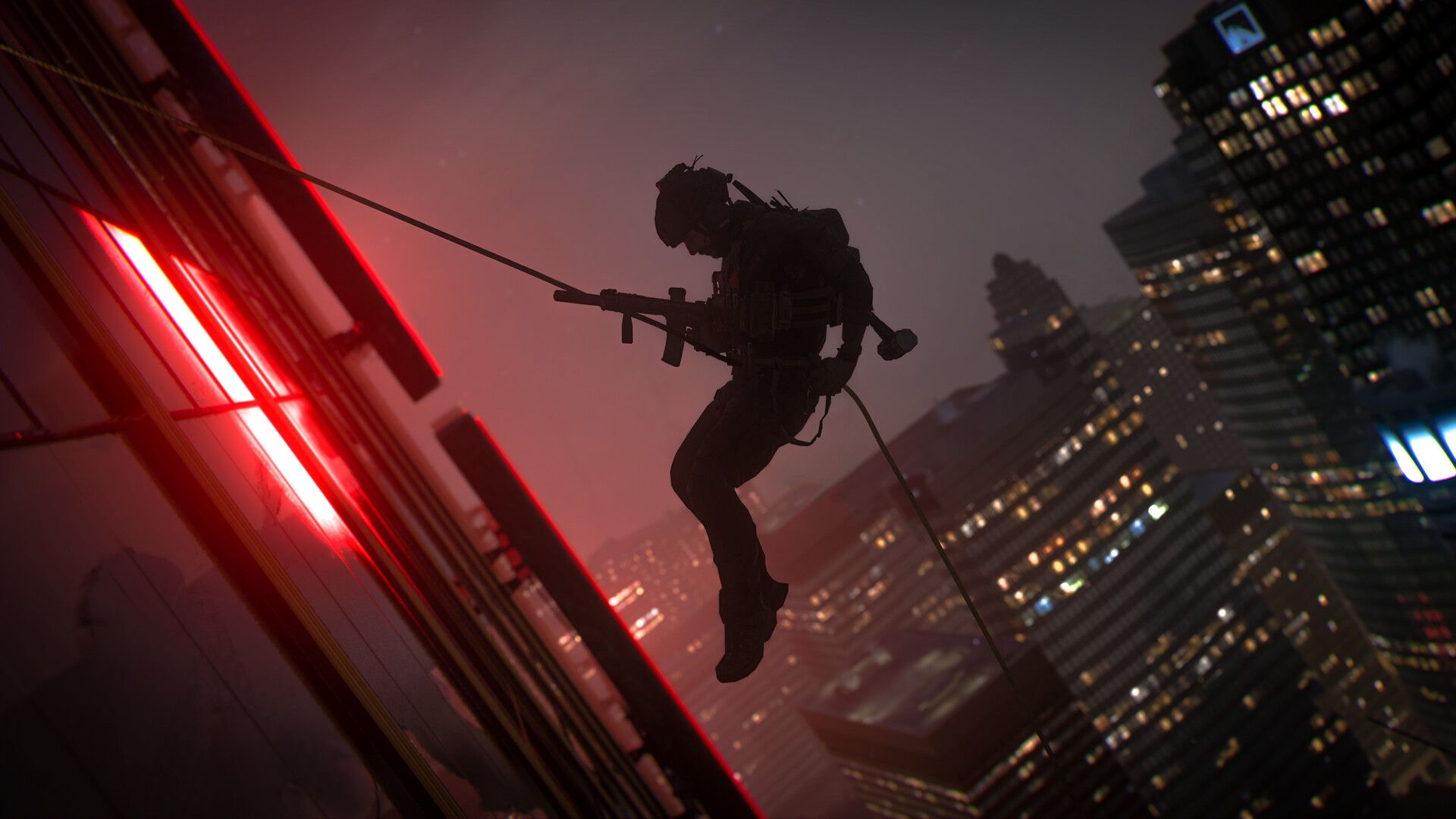 Monthly video game sales in the U.S. were flat in October compared to the same month last year, the sales trackers at NPD said today. That was thanks to the release of Call of Duty: Modern Warfare II, after months of year-on-year decline.
Driving the news: The industry generated $4.3 billion for the month.
NPD cited a slight increase in game content spending but declines in hardware (particularly non-PS5/Xbox Series) and accessory spending.
Mobile gaming also was in decline, with Sensor Tower analyst Dennis Yeh projecting that "barring a major holiday season, annual mobile gaming spend in the U.S. will see a decline for the first time ever."
The bottom line: Overall games industry sales reached just $42.7 billion, down 7% from the same time last year.
4. Need to know
Kevin Conroy, the iconic voice actor for Batman in cartoons and video games, died on Thursday at age 66.
😲 GameStop is severing ties with collapsed crypto exchange FTX. Esports team TSM, which signed a $210 million naming rights deal with FTX last year, announced Saturday that it is "consulting legal counsel to determine the best next steps to protect our team, staff and players."
🏆 The game of the year nominees for 2022's The Game Awards are: A Plague Tale: Requiem, Elden Ring, God of War Ragnarök, Horizon Forbidden West, Stray and Xenoblade Chronicles 3. Winners are voted on by a jury (90%) and vote by players (10%), to be announced on Dec. 8.
✈️ Microsoft Flight Simulator now includes playable versions of older versions of Flight Sim too.
⚔️ The Witcher 3's free PS5/Xbox Series/PC "next-gen update" will be released on Dec. 14, CD Projekt RED announced. The Witcher 3: Wild Hunt was originally planned for late 2021. An upgrade for PS4, Xbox One and PC is also in the works.
💰 PUBG owner Krafton told investors it plans to buy Swedish studio Neon Giant, developers of last year's The Ascent.
🎮 Remedy Entertainment and 505 Games will co-develop and co-publish Control 2, the sequel to the surprise 2019 hit.
5. Atari's interactive 50th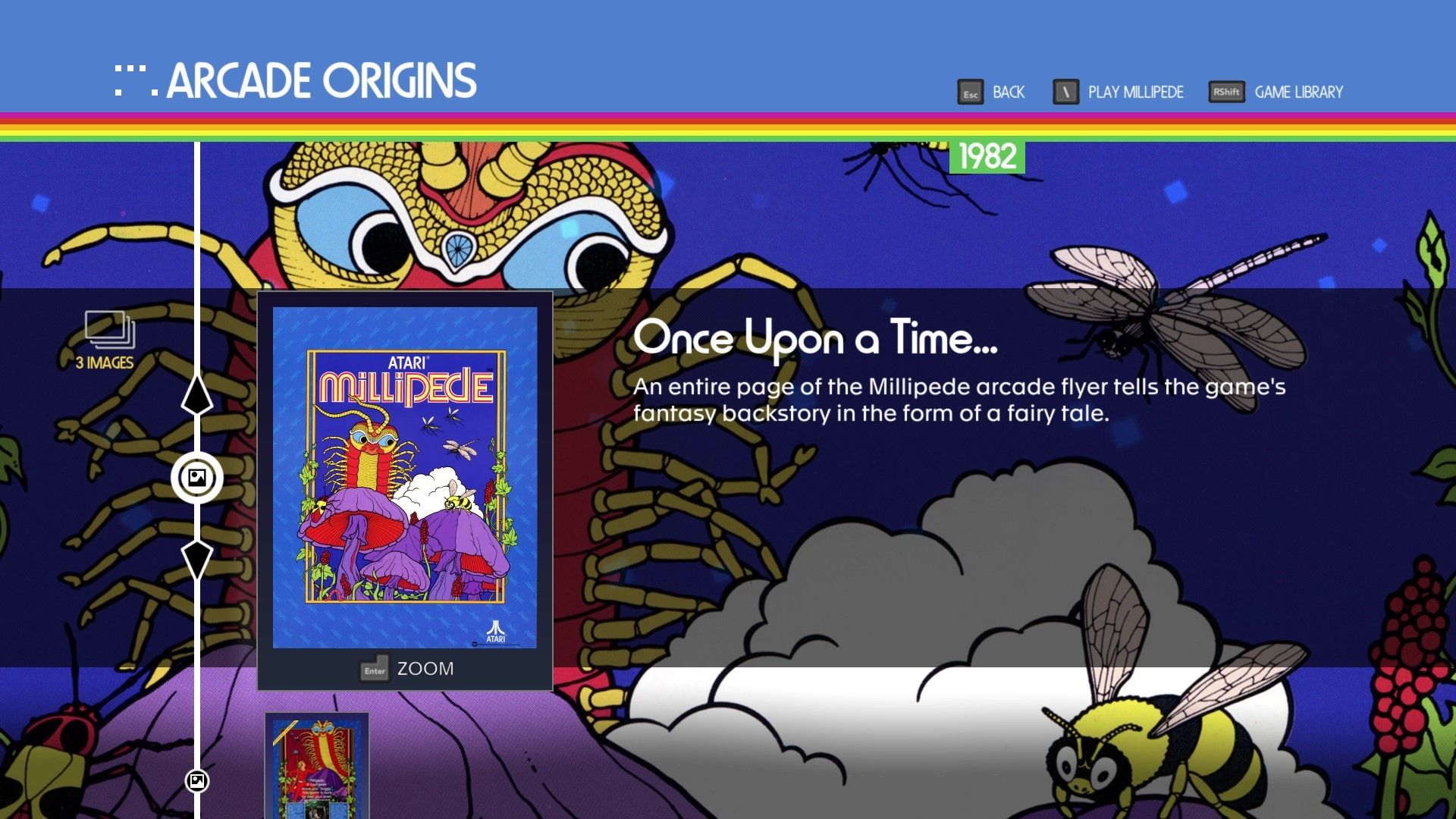 Atari turned 50 in June, but November is proving the best time to celebrate, thanks to a spectacular new anthology release.
Driving the news: Atari 50: The Anniversary Celebration, released Friday, offers an interactive timeline of the brand's history across several corporate configurations, along with more than 100 playable games.
The timeline mixes historical artifacts — photos, manuals, vintage commercials — and interviews, though expect more along the lines of light anecdotes than any hard-hitting documentary work (the edgiest it gets: interviewees talking about whether early Atari designers took drugs at work. Some did!).
The games are a sensational cross-section of classics from the Atari 2600, Atari Lynx portable, Atari Jaguar and more. It also includes some new games that celebrate the past and, in one case, completes a previously unfinished series.
Key caveat: Classic games of yore don't always hold up now, and some of these playable artifacts are more fascinating than fun.
Some of that is because of old tech, and some must be forgiven as the efforts of pioneers who had few prior games to build on.
Few better examples of this phenomenon appear in the collection than 2007 jumping game Yoomp! It was built for 1979's Atari 800 computer but clearly benefits from another three decades' advances in engaging game design.
🎁 Like the newsletter? Refer Axios Gaming to your friends to spread the word and get free stuff in the process. Follow the link here to begin.
🐦 Find me on Twitter: @stephentotilo.
Thank you to Peter Allen Clark for editing and Kathie Bozanich for copy editing this newsletter.
Remember: don't be rude to tech support.