Axios Gaming
September 09, 2021
Happy Thursday, everyone. Stephen here with a newsletter sent right after the end of the big PlayStation showcase. Let's get into it.
Today's edition is 1,222 words, a 4.5-minute read.
1 big thing: Sony shows the PS5's future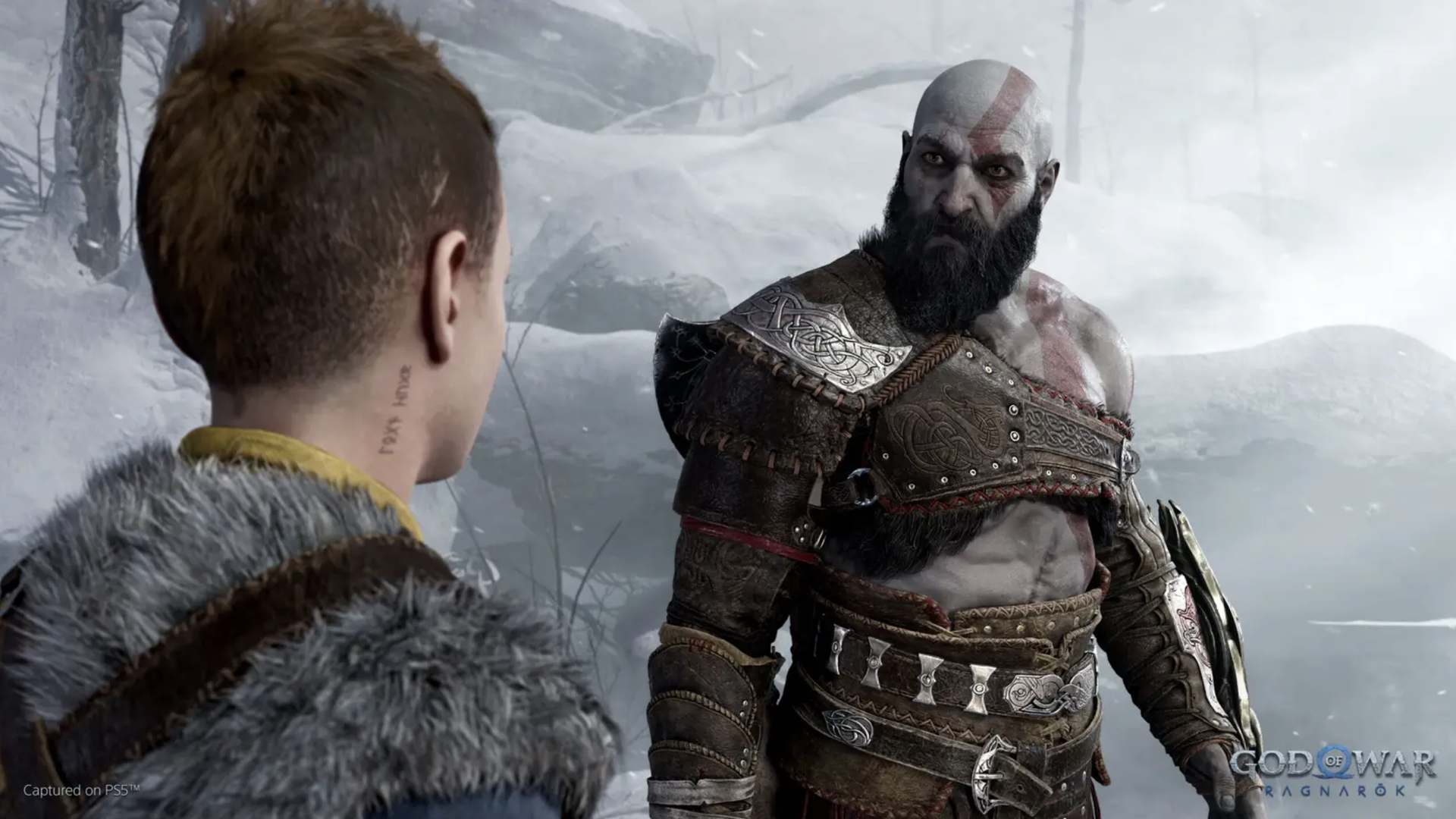 Sony's 40-minute showcase of upcoming PlayStation 5 games was highlighted by reveals of some big Marvel superhero games and the first gameplay of a "God of War" sequel.
Why it matters: Sony hasn't run a major gaming showcase in over a year — due to COVID-19 and a de-emphasis on the E3 trade show — but filled Thursday's afternoon event with major announcements.
In the PS4 era, Sony generated some of gaming's biggest blockbusters and has positioned its new console as a host of another line of major, exclusive projects.
The highlights:
A remake of the classic 2003 Star Wars role-playing game "Knights of the Old Republic," which was a signature game back on the original launch Xbox. (It's a PlayStation console-exclusive at launch, but no release date was given, meaning it's probably far from done.)
"Forspoken," a major new action game from the developers of "Final Fantasy XV," got a spring 2022 release date.
A remastered version of "Uncharted 4" and its "Lost Legacy" spin-off is set for PS5 and PC in 2022.
Sony confirmed the next "God of War" will be subtitled "Ragnarok," but did not provide a release date.
Classic PlayStation racing series "Gran Turismo" will see its seventh major release in March of next year.
Insomniac Games, creators of two acclaimed "Spider-Man" games already, is making a third for 2023. It'll feature the Peter Parker and Miles Morales versions of the hero.
And Insomniac is also making a game about the X-Men hero Wolverine.
Plus one notable delay: Rockstar's remake of "Grand Theft Auto V" and "GTA Online" has slipped from this November to March.
The game would have been one of the biggest releases for the holiday season but has been postponed in a year plagued with understandable production delays.
The big picture: Exciting as Sony's event was, it was mostly about games for 2022 and beyond.
The PS5 launched last November and immediately got a slew of impressive new games.
But the releases have slowed since June, and Sony is releasing no major PlayStation exclusives during the busy holiday season.
Plus, perhaps you noticed a pattern: Lots of Marvel and Star Wars, because, remember, big-budget gaming is Disney's playground these days.
2. MMOs heat up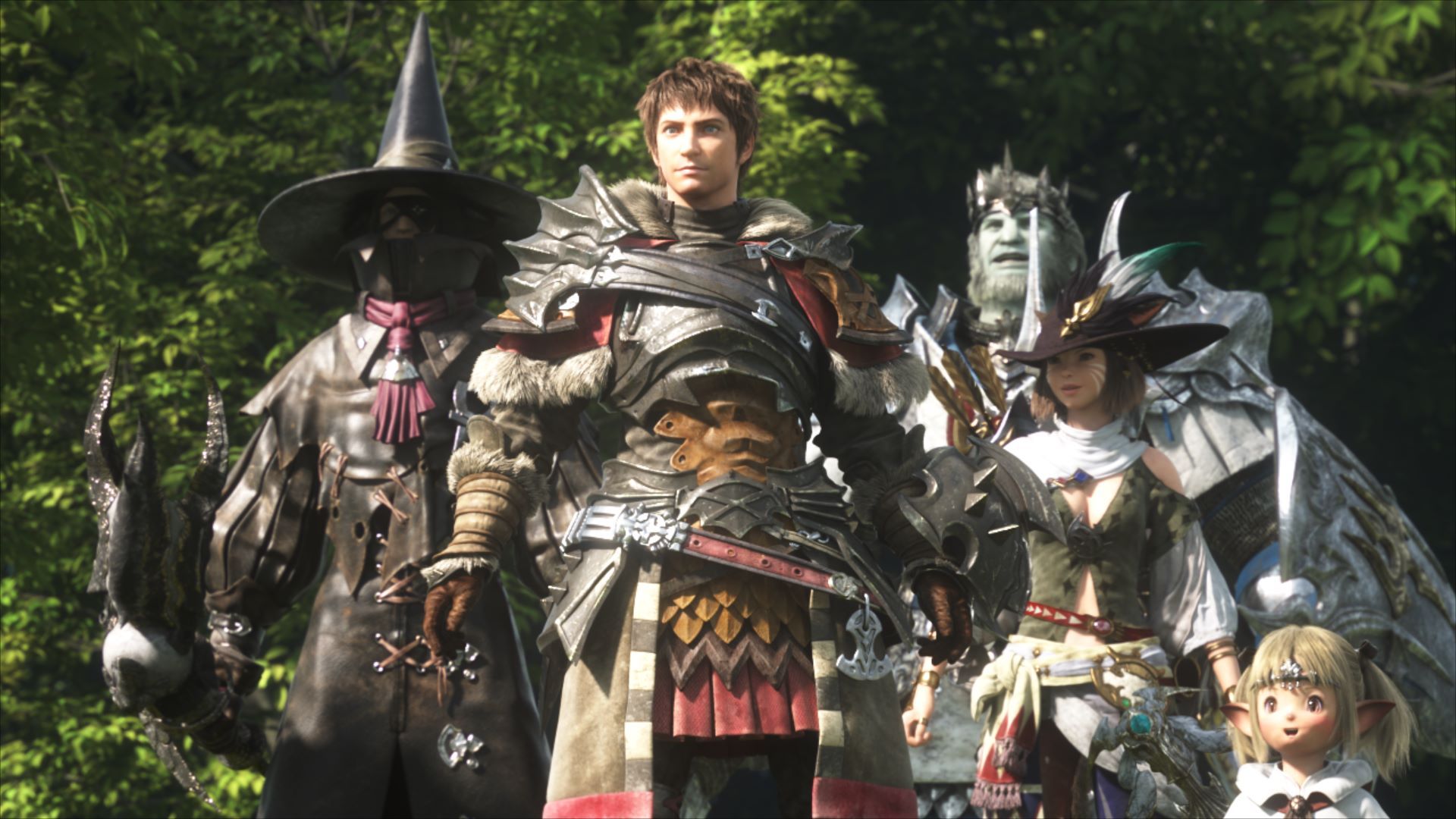 "Final Fantasy XIV" was the most-watched massively multiplayer online game on Twitch in August, narrowly beating usual leader "World of Warcraft," according to data from Rainmaker.gg.
Why it matters: MMOs trying to unseat "WoW' is the stuff of the early 2000s — just like new Matrix movies (oh, wait).
But here we are in 2021, with "Final Fantasy XIV" making a run at it and new contenders on the rise.
"FF XIV" racked up 19 million viewer hours, compared to "WoW''s 18 million.
Between the lines: Square Enix's "FF XIV" has been surging all year and got a valuable boost in July when top streamer Asmongold quit "WoW" for "FF XIV."
Asmongold alone was responsible for 4 million hours from "FF XIV"'s August totals, according to the Twitch analysts at StreamElements.
"WoW' has seen viewership plummet since mid-summer.
Viewership doesn't = sales, but it is a sign of player interest.
The big picture: "WoW" fended off competitors for years, but it's old. It also faces new competition from a wider array of games, in a world where more and more games are massively multiplayer and online.
"Destiny 2," a first-person shooter that former publisher Activision shied away from describing as an MMO, is now embraced as one by its studio Bungie. It drew around 7 million viewer hours on Twitch in August.
"Old School Runescape," another nearly decade-old game, was as widely viewed as "Destiny 2."
And then there's the most intriguing of contenders: "New World," an MMO from Twitch's parent company Amazon, which is launching a new open beta today. Amazon has struggled to make any notable games, but "New World" has gotten strong early buzz.
Just one catch: Yes, MMOs are hot, but they're not Twitch's main scorchers. Those remain the likes of "Grand Theft Auto V" and "League of Legends," which each racked up well over 100 million hours of viewer attention for the month.
3. SpongeBob in China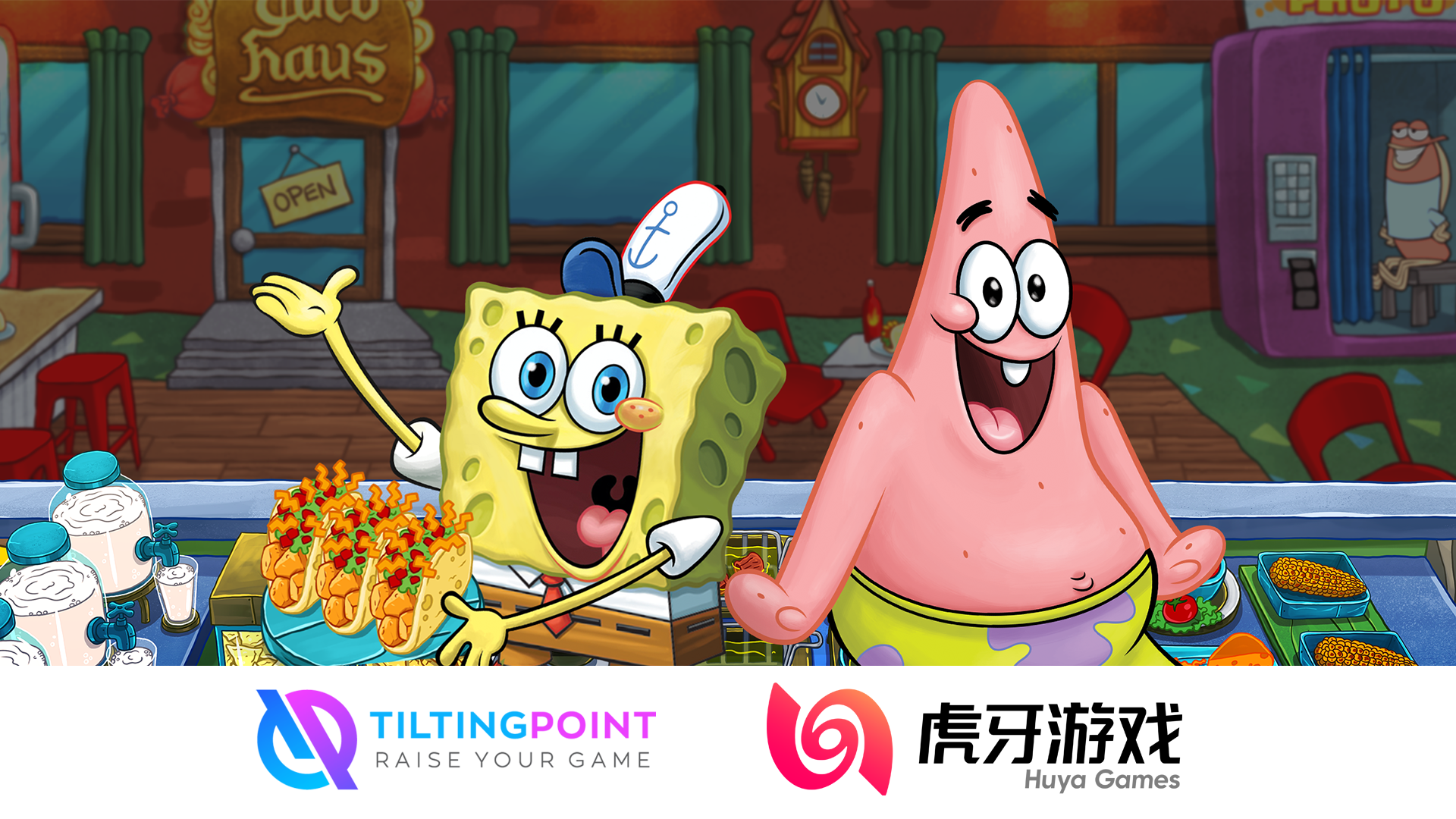 New York-based game publisher Tilting Point is partnering with Tencent-owned streaming service Huya to publish a "SpongeBob Squarepants" cooking game in China.
Why it matters: It's not the deal that's the thing here. It's the question of how "SpongeBob"-curious kids will or even can enjoy "SpongeBob: Krusty Cook-Off" in a country that just limited youth gaming to three hours a week.
Between the lines: Recently implemented restrictions require all online games in China to limit play sessions for gamers under 18.
That throws a curveball to any company hoping their kid-targeted games can thrive in China.
But industry experts also believe that many young people in China will find ways to skirt the restrictions by using parents' online IDs or playing less-regulated non-Chinese versions of new games.
What they're saying: Tilting Point president Samir Agili tells Axios that the publisher is working with Huya to ensure the game "is compliant with all domestic legislation."
He added: "The game appeals to players of all ages across the world, and we trust that gamers in China will enjoy it as well."
What's next: Chinese authorities are keeping the pressure on domestic gaming companies, just today calling on them to not put profits first.
4. Need to know
❌ Epic is shutting down its social video app Houseparty, which the "Fortnite" maker acquired in 2019. The team will work with Epic on developing methods for social interactions in the so-called metaverse, the Washington Post reports.
🕷 The long-awaited addition of Spider-Man to the long-struggling "Marvel's Avengers" game is slated for fall/winter, according to a new content road map for the game. Spidey remains PlayStation-exclusive.
🃏 Square Enix is teasing a new card-based role-playing game from beloved and bold creative director Yoko Taro. It's called "Voice of Cards: The Isle Dragon Roars" and has a vague trailer.
5. Worthy of your attention
"The font had to be expressive, but not too much, so as not to interfere with the player's reading speed," says Backbone's UI designer Aleksander Kolchin, conscious of how much text players would be hit with throughout the game. "Backbone's pixel art is a fresh take on the medium that's very far from the retro aesthetic, so choosing a font was never about evoking a retro feel. Instead, we wanted to emphasize the spirit of the perceived time period when the events of the game take place, which is '50s Northern America."
They wound up choosing Futura, a geometric sans-serif font with bold, simple shapes that gave Backbone's dialogue a clean, minimalist feel.
6. A game to check out: "Islanders"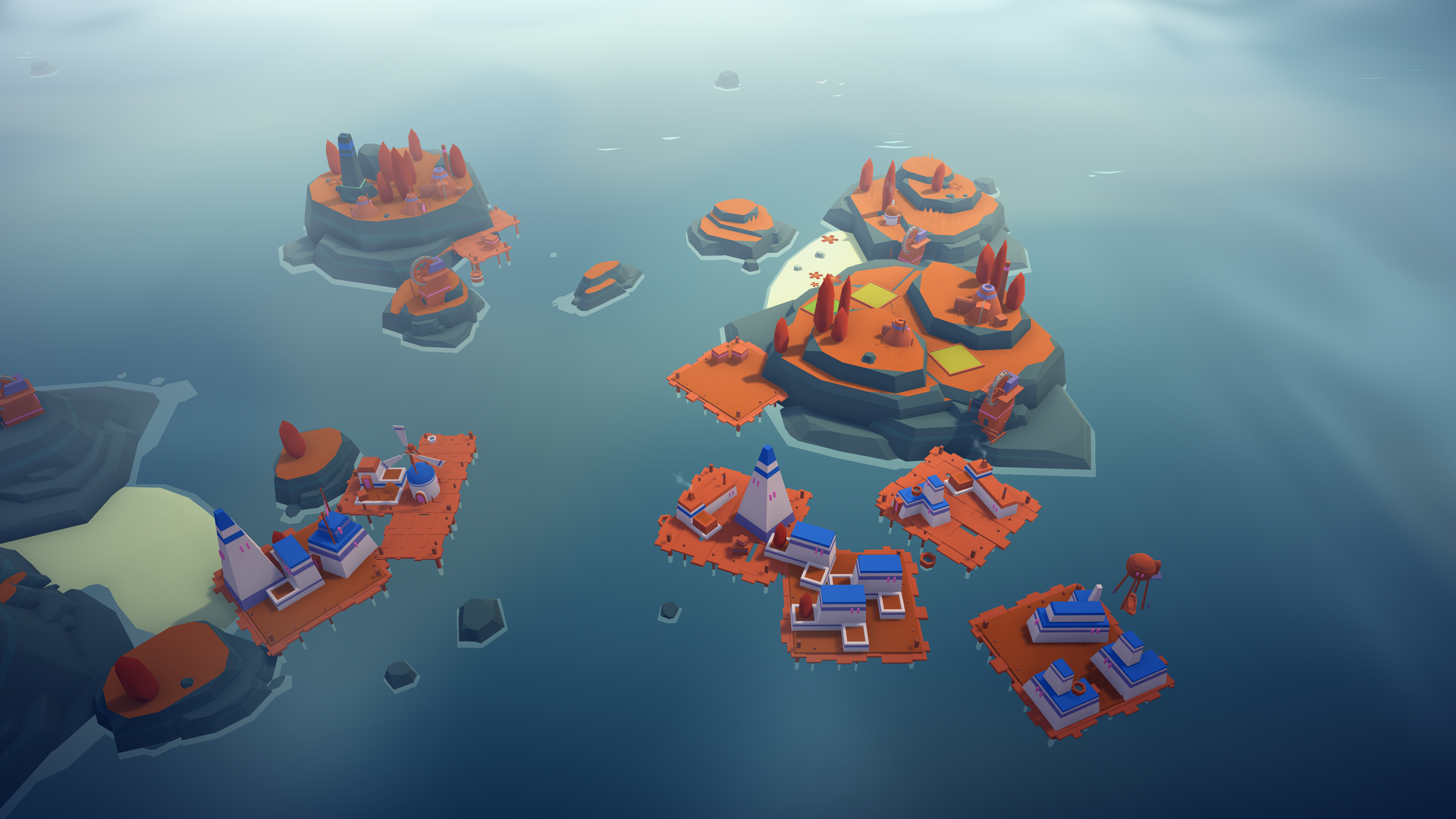 "Islanders" is a beautiful game about setting up farms and towns on remote islands. It's also a puzzle.
You start with an archipelago of islands and a few structures that can be placed: maybe some fields and a windmill, or a lumberjack hut and a city center.
Each piece has rules: place it next to these to get more points, away from these to avoid losing points.
Reach a score threshold and you get more structures to place, steadily developing the island.
"Islanders" has been on PC for a bit. The new console version, for Switch, Xbox and PlayStation and just $5-$6, came out late last month.
🎁 Like the newsletter? Refer Axios Gaming to your friends to spread the word and get free stuff in the process. Follow the link here to begin.
🐦 Find us on Twitter: @megan_nicolett / @stephentotilo.
My islands need more hammocks.