Axios Gaming
May 27, 2021
Welcome back to Axios Gaming with Megan and Stephen, where the countdown to E3 is in full swing.
Today's newsletter is 1,212 words, a 5-minute read.
🚨 Situational awareness: Charlie Guillemot, son of Ubisoft CEO Yves Guillemot, is stepping down from his role co-managing Ubisoft mobile studio Owlient. Go deeper.
1 big thing: The road to accessibility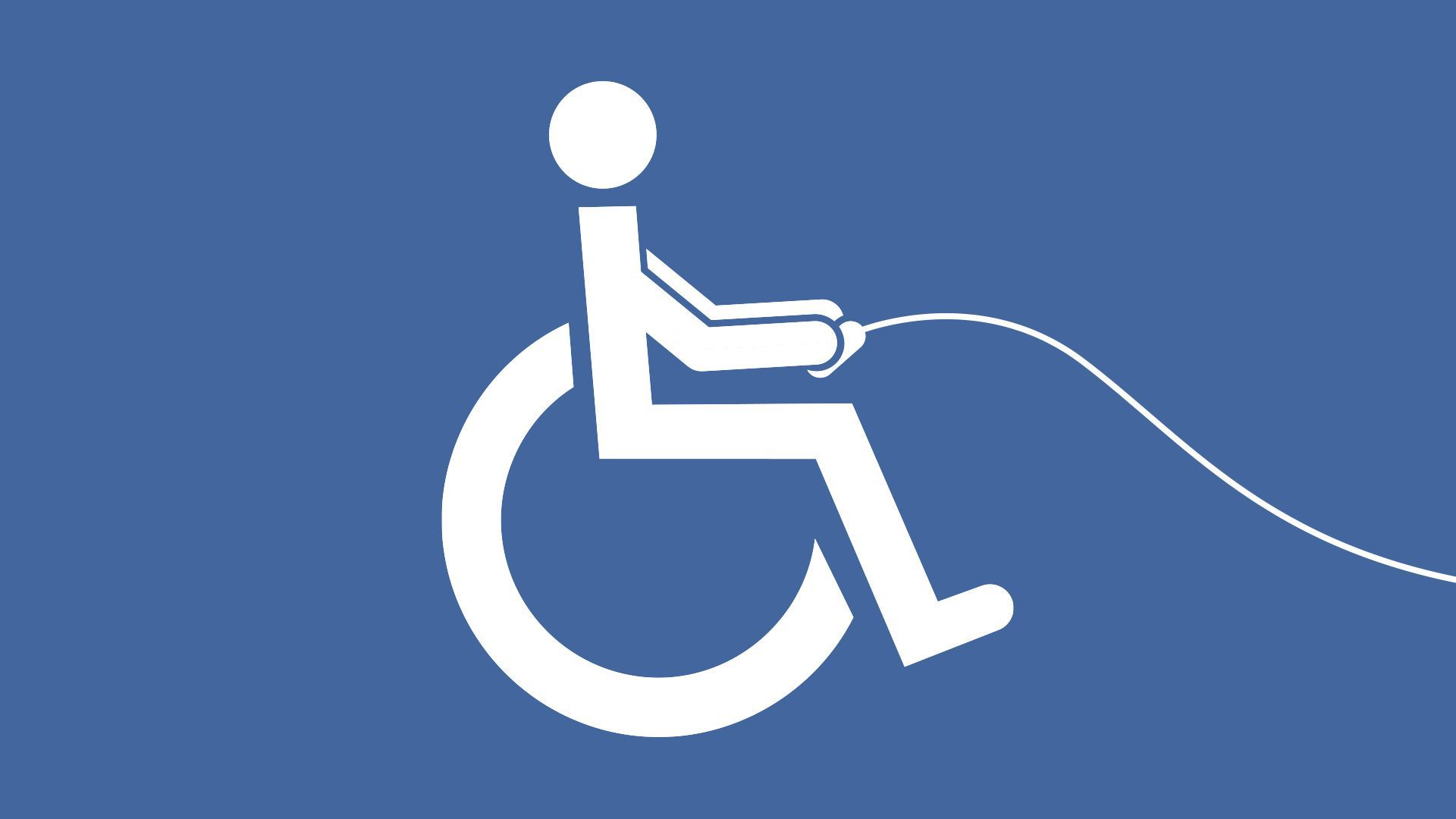 After years of grassroots efforts, game developers are now making games that are accessible instead of just compliant.
When developers say accessibility, they're talking about "removing unnecessary barriers that prevent people, specifically people with disabilities, from being able to play the game," Xbox accessibility manager Tara Voelker told Axios.
The old standard of "compliance" just meant avoiding legal issues.
"Compliance does not dictate people being able to play your game," she said.
Game accessibility enables more people to see, hear and control games. Improvements include:
... options to make color-coded systems in games readable even to people with colorblindness.
... support for subtitles, bigger fonts, and turning text to speech and vice versa.
... the ability to re-map control schemes traditionally designed for people with use of two hands.
Accessibility has to be integrated into every stage of development, rather than added late in the pipeline. It's a "constantly moving target," says Voelker, but gets easier when developers are proactive.
"The biggest barrier that developers face is sort of a general knowledge barrier because the field of game accessibility is relatively young compared to accessibility in other tech."
It's crucial to listen to players with disabilities about their needs. "There have been a lot of very well-meaning devs who ... completely missed the mark because they assumed they understood a person with disabilities' lived experience," Voelker says.
Driving change: Blockbuster studios like Naughty Dog and Insomniac Games have been building accessibility features and making them as standard as brightness settings and inventory screens.
What's next: More studios implementing features for players with disabilities is hardly the end. The video game industry still has a problem with representation of those players within its studios.
2. Attitudes about accessibility have shifted
Gaming accessibility advocate Steven Spohn says the industry is more receptive to him now than it was a decade ago.
Why it matters: Accessibility is not a grocery list and it's not easy to come by. Developers have to want to do this.
At the annual Game Developers Conference in 2009, Spohn and his colleagues asked developers if they'd considered gamers with disabilities while designing their work. "Most people said no," he said. "One guy laughed at us and walked away. The industry back then was hostile."
Spohn, who helps run the charity AbleGamers, believes the problem was ignorance, rather than malice.
"They just simply have never thought of it as a necessity," Spohn says. "I think one of the biggest challenges for those people is simply imagining a world in which you don't have full physical ability."
Microsoft, Sony, and Nintendo have all put resources into making their games accessible.
"AbleGamers doesn't go a single day without at least a developer coming in and asking for help in some way or another," Spohn says.
The bottom line: Accessibility options are smart for business. They mean one big thing, says Spohn: customers.
3. Report: Switch Pro set for an E3 reveal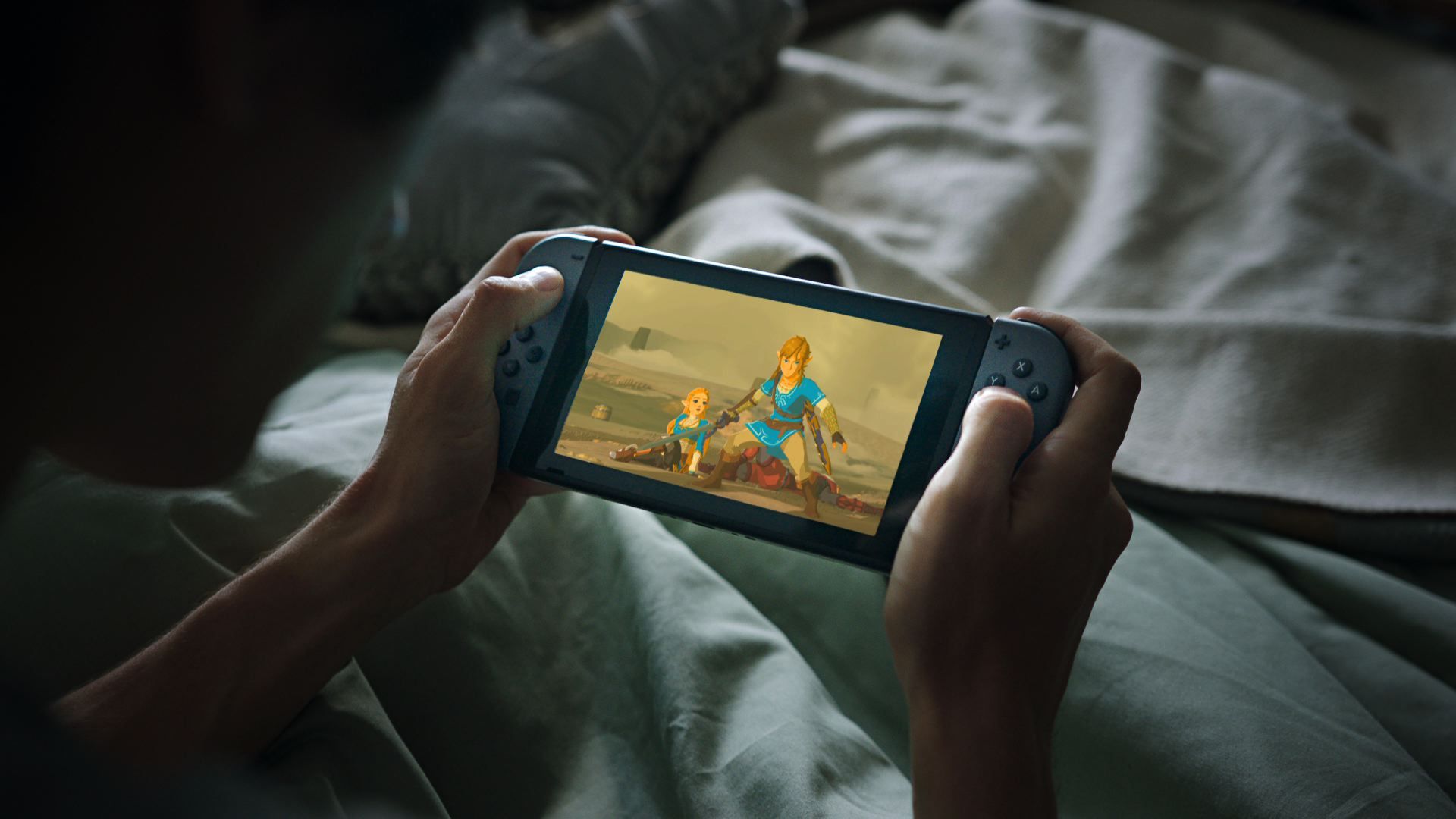 The long-rumored enhanced version of the Nintendo Switch will be revealed any day now and could hit stores as soon as September, Bloomberg reports.
Why it matters: A more powerful Switch would allow games on Nintendo's platform to look better than ever and would supercharge the already-hot Nintendo Switch market.
The new model will include a larger, better seven-inch OLED screen, Bloomberg reports.
A faster chip from Nvidia would allow games to run at 4K when connected to a TV.
Between the lines: An official reveal between now and mid-June would allow third-parties and Nintendo to use the just-started E3 gaming news season to announce games that are optimized for the system.
Nintendo isn't commenting and it remains unclear just how exclusive the better Switch would be.
Console makers don't typically make games that only run on mid-cycle upgrades, preferring to let those games run better on the fancier model.
A new, more powerful Switch has always been a matter of when, not if.
Back when Nintendo had a dedicated line of handheld-only hardware (think: GameBoy, Nintendo DS, Nintendo 3DS), the company released device upgrades every year or two.
Those upgrades usually involved better screens and more powerful guts.
Nintendo has already offered one major revision to the Switch with the late 2019 release of the Nintendo Switch Lite.
4. Women are buying more PlayStations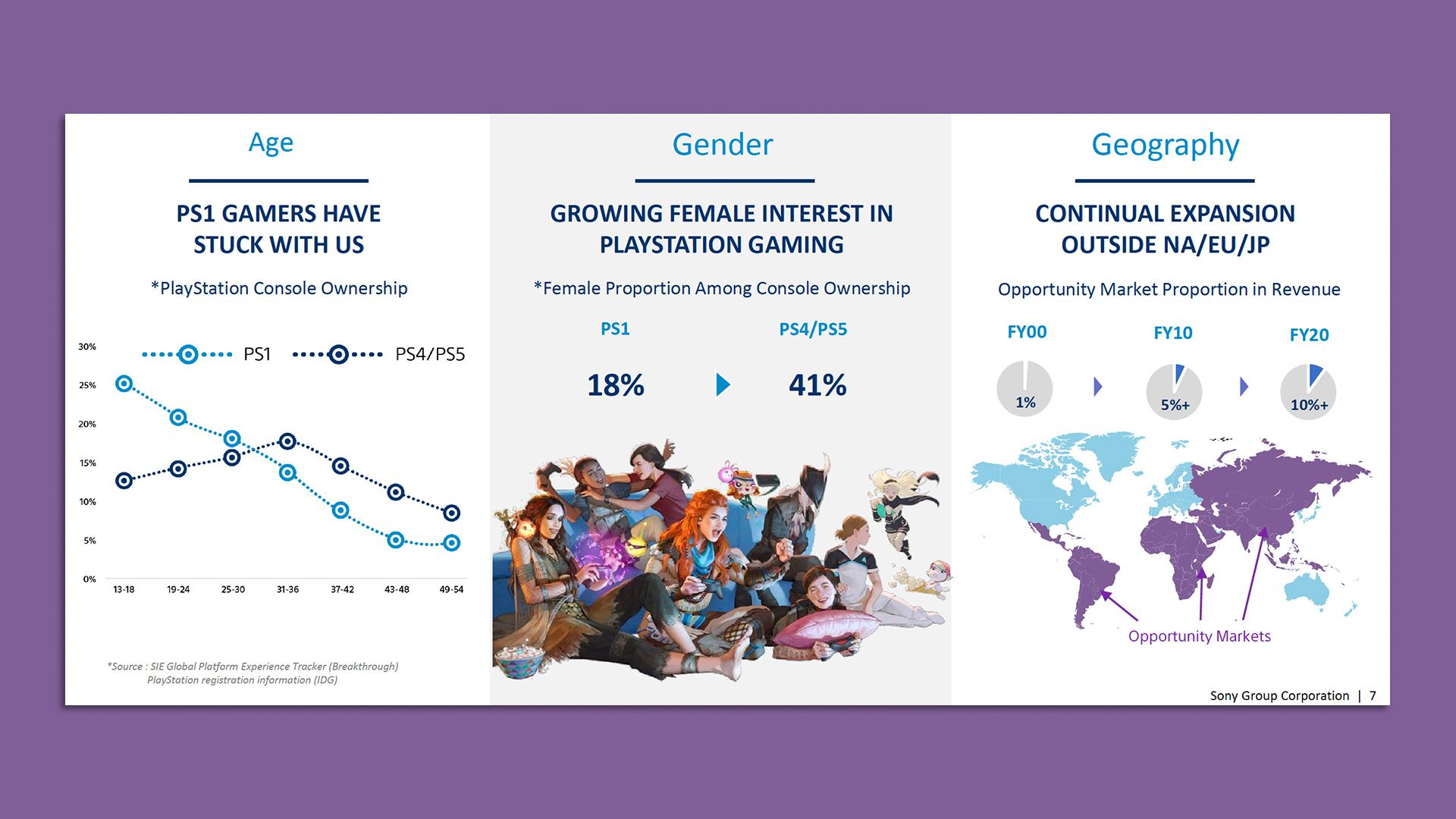 41% of PlayStation 4 and PlayStation 5 owners are girls or women, Sony revealed yesterday during a presentation to media and investors.
That's up from 18% for the late '90s launch of the original PlayStation.
Why it matters: Games aren't just a guy thing and haven't been for a long time.
Sony PlayStation CEO Jim Ryan said the increase in female ownership has been "assisted by the growing diversity in our industry's workforce and by a growing catalogue of iconic female characters."
That updated demographic information was part of a bullish Sony-spanning presentation designed to delight investors.
Other PlayStation highlights from the event:
The $500 PS5 standard edition will break even for Sony in June, Ryan said, a stunning revelation given the industry standard proposition that consoles are sold at a loss and profit is made from game sales.
More PlayStation games are coming to PC, and a slide on the topic showed an "Uncharted 4" logo, signaling an otherwise unannounced PC port.
PS5 owners used their systems an average 51.5 hours in March, up from 34.6 hours per user in 2014 during the PS4's first March.
5. EA's ultimate money maker
Electronic Arts says FIFA Ultimate Team feature and similar offerings in its sports games earned $1.6 billion in revenue last year, constituting 29% of the company's revenue.
Why it matters: The Ultimate Team system, in which sports gamers pay extra for the chance to unlock high-quality players, is successful but also under legal attack.
These kinds of blind or nearly-blind offerings are often referred to as loot boxes, and critics say they amount to gambling.
Government officials in the U.S. and U.K. have conducted multiple investigations into loot boxes, which some say constitute gambling (EA calls them "surprise mechanics.")
In October 2020, Dutch authorities ruled that Ultimate Team violated the country's gambling laws and ordered the feature removed from "FIFA." EA has appealed the decision.
EA began revealing the odds for getting top players in its Ultimate Team modes in 2018.
6. Worthy of your attention
🚀 Microsoft and Bethesda will broadcast a joint 90-minute digital showcase on Sunday, June 13, revealing big Xbox game releases for the year to come. (Xbox Wire)
🚫 Activision has banned over 350,000 "Call of Duty" accounts over the last 12 month for "racist names or toxic behavior." (Call of Duty blog)
⚔️ "Dragon Quest XII: The Flames of Fate" was one of several new "Dragon Quest" games and spin-offs revealed last night (Michael McWhertor - Polygon)
〽️ This year's Pokémon Go Fest will be held online and will allow paying ticketholders to participate in an in-game music festival (Pokémon Go blog)
🎮 Double Loop games, a mobile studio founded by industry veterans Emily Greer and Shelby Moledina, has announced $8 million in Series A funding. The studio says it make games for "people who don't think of themselves as gamers."
7. So, the first part is a "z"...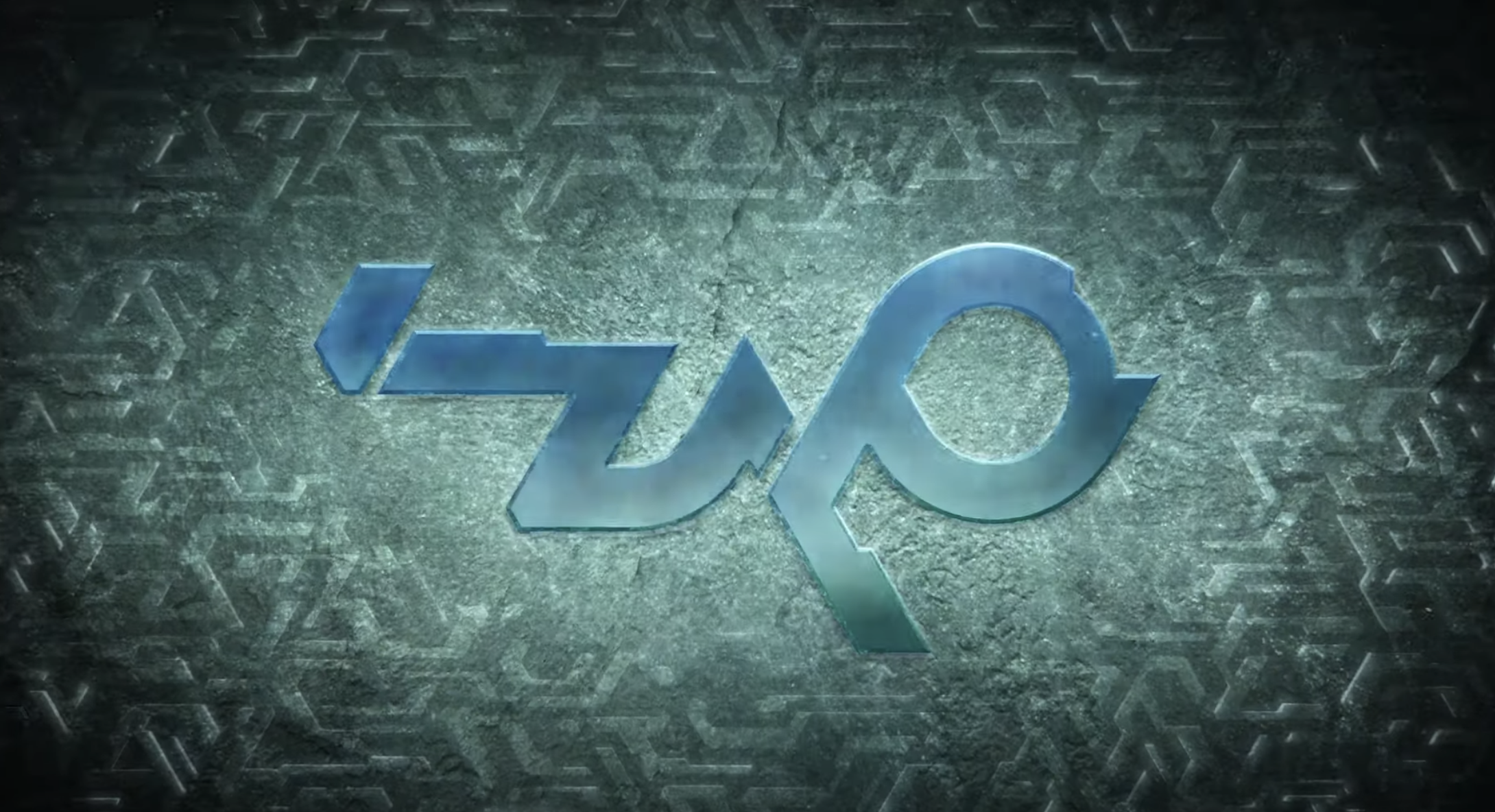 There's a new Sonic the Hedgehog game coming out next year, Sega vaguely teased today, with a 28-second trailer that concluded with an inscrutable ... word?
Does it say "zap"?
Sonic's 30th anniversary this year will be celebrated mostly with ports, remasters, and a free online concert.
Got a tip? A story you want us to cover? Email us at [email protected] or [email protected].
🐦 Find us on Twitter: @megan_nicolett / @stephentotilo
🎁 If you refer new subscribers to Axios Gaming, you can get free Axios swag! Follow the link here to get started.
Editor's note: The fourth item in yesterday's newsletter misstated who would be in the group picking an ombudsman at IGN. It was corrected to show the group includes all IGN staff.