Axios Gaming
August 23, 2021
Welcome back to Axios Gaming. Hello again from Megan and Stephen.
Today's edition is 1,182 words, a 4.5-minute read.
1 big week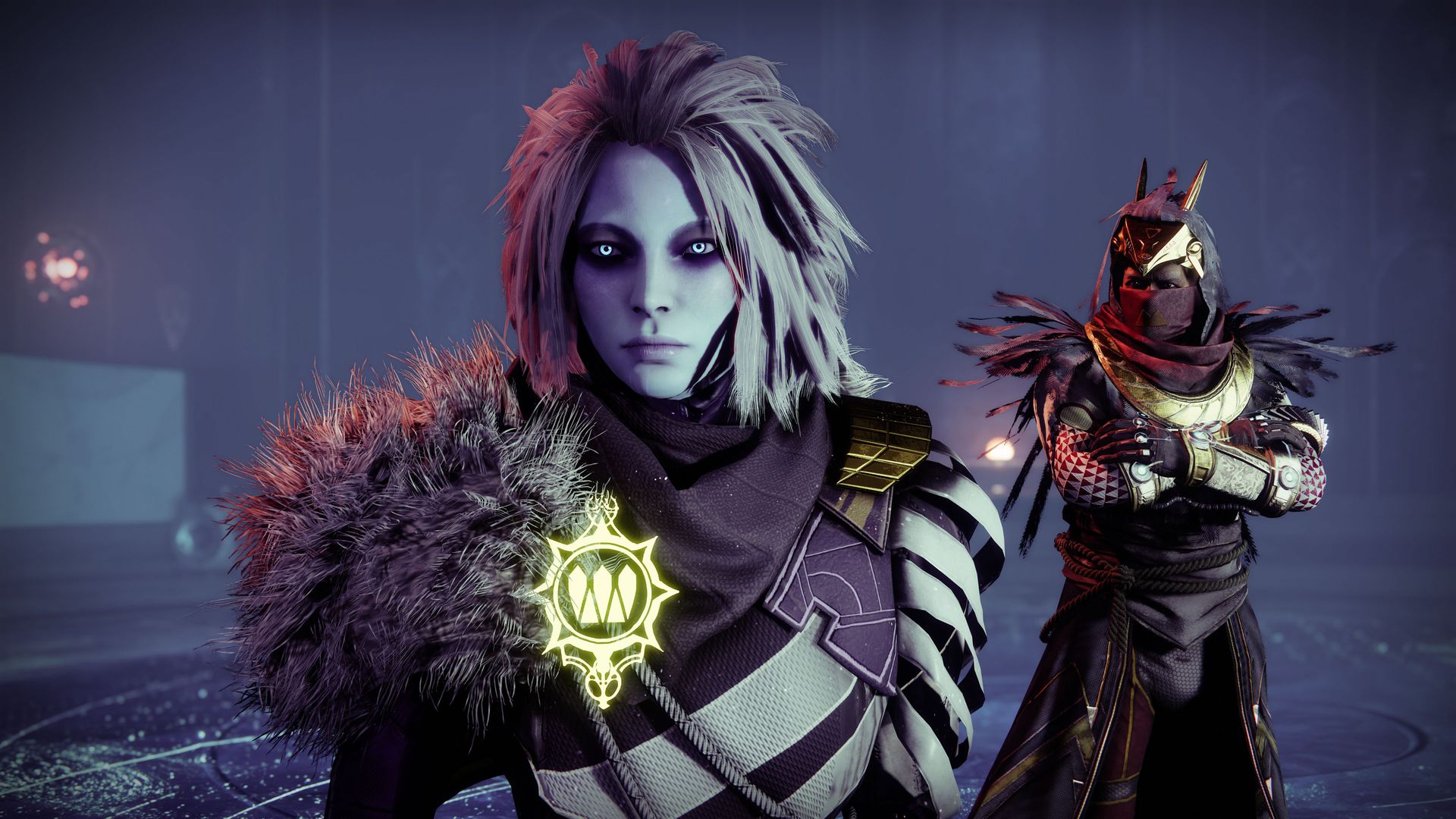 The gaming calendar is full of events and notable releases this week, including a sequel 16 years in the making.
Why it matters: This next week will help define the fall gaming season, as well as offer a glimpse of what modern gaming is, through big moments for live-service and mobile games.
Many of the week's events are built around Germany-based Gamescom. That convention is usually one of gaming's biggest, but it is all-virtual again this year due to COVID-19.
Tuesday, Aug. 24:
Event: A much-hyped "Destiny 2" showcase (noon ET) will show the game's expected early 2022 "Witch Queen" expansion but will also kick off the game's newest season. Multi-month seasons are becoming huge points of interest for popular live-service games, as they kick off new storylines and add new modes to keep players coming back.
Event: A 90-minute Xbox showcase (1pm ET) will focus on previously announced games, according to Microsoft — presumably including Xbox's holiday flagship "Halo Infinite," now that the developers got the bad news about some features delays out of the way.
Release: "Watch Dogs Legion"'s free "Assassin's Creed" add-on, which crosses over two popular Ubisoft franchises and is the final announced piece of the post-release roadmap for "Legion."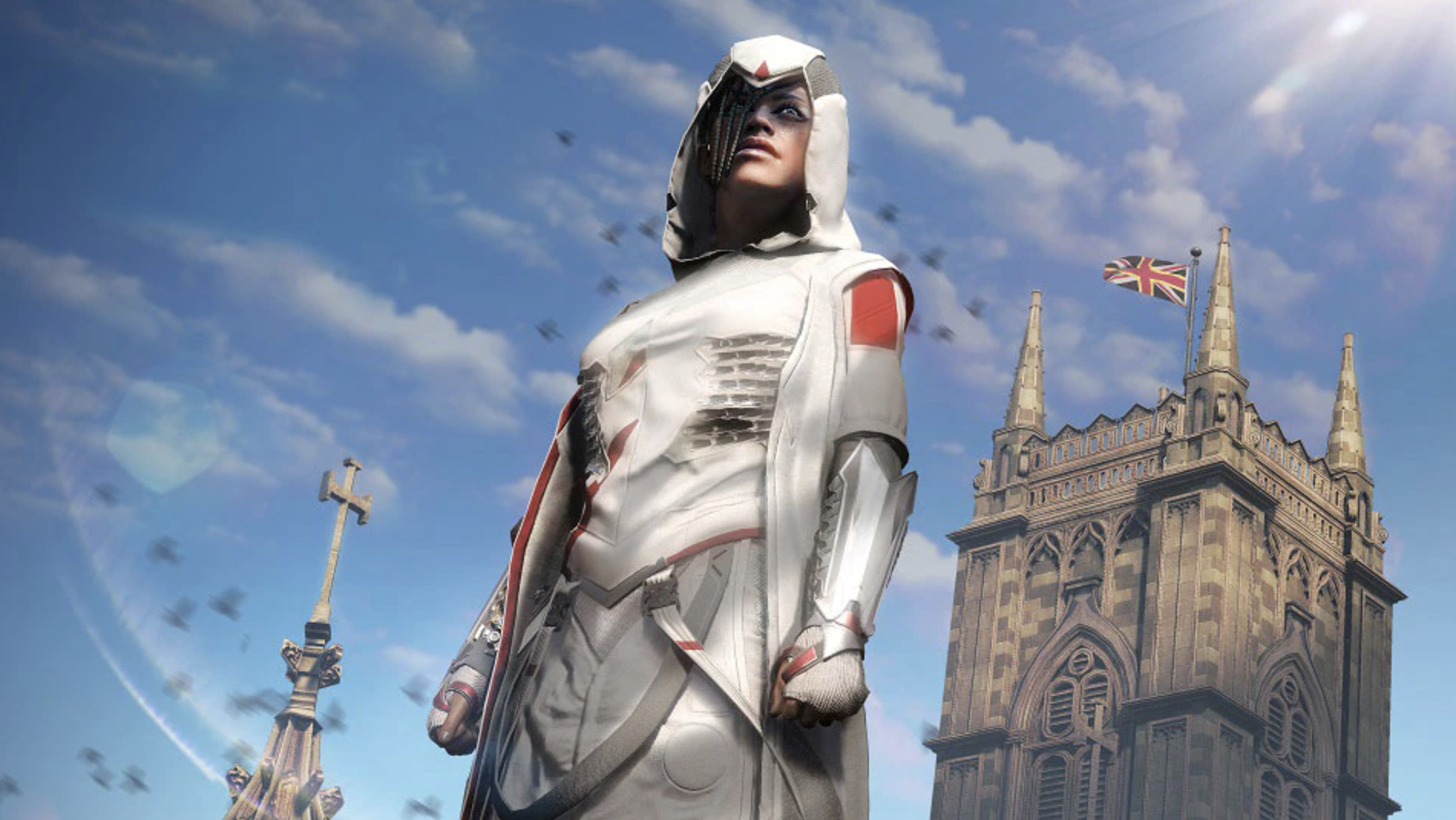 Wednesday, Aug. 25:
Thursday, Aug. 26
Friday, Aug. 27
Release: "No More Heroes 3," the rare Switch exclusive from a third-party publisher and latest in a series of action-adventure games that mixes anime and punk. It's the kind of series in which you save your game by having your character sit on a toilet.
2. Twitch streamers revolt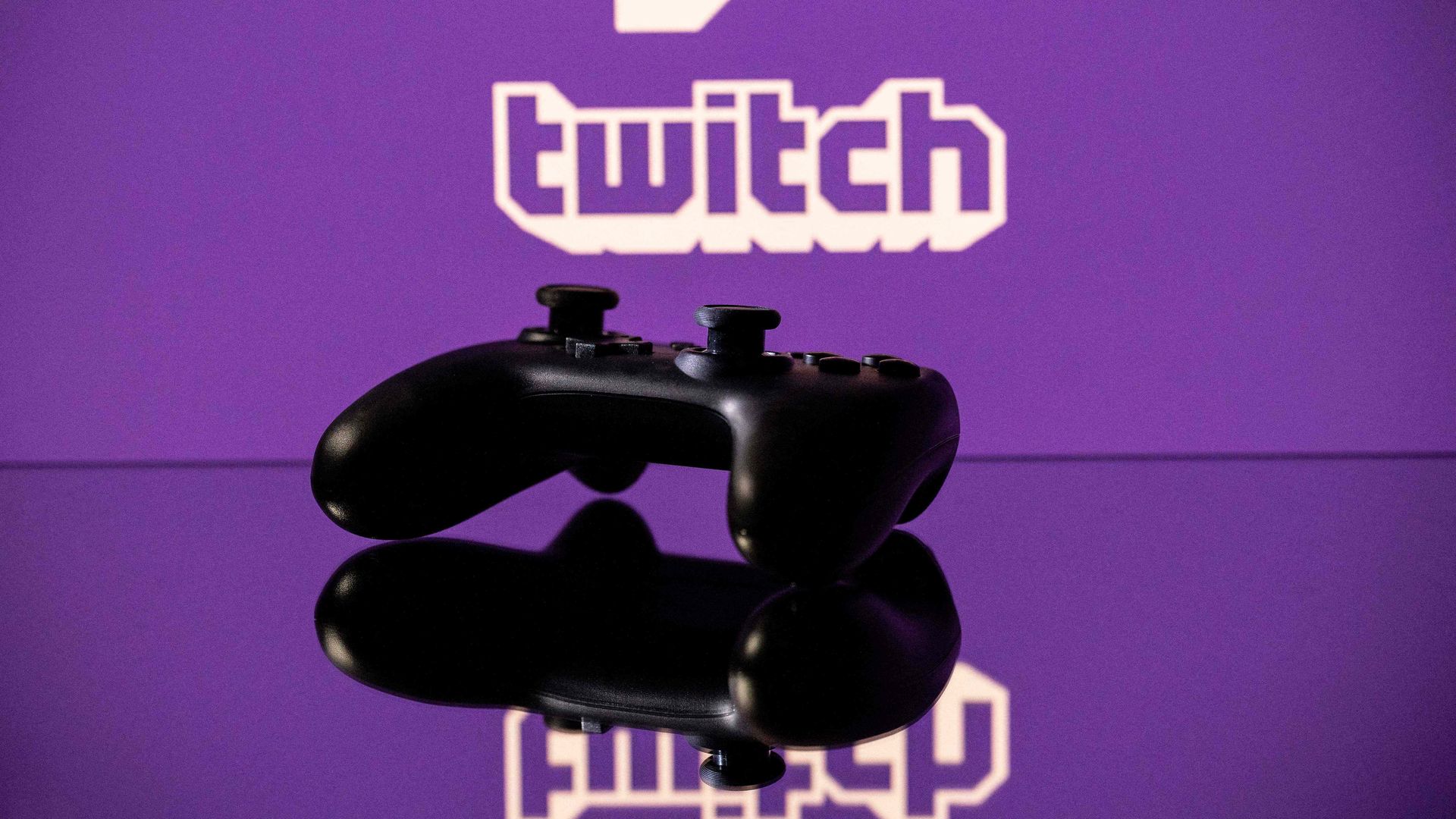 Streamers will hold a one-day blackout on Twitch to raise awareness of hateful practices on the platform.
Why it matters: The movement, #ADayOffTwitch, is an attempt to draw attention and support for streamers facing — and fighting against — hate raids.
During these raids, malicious users will swarm marginalized streamers with racist and hateful language and symbols.
A group of streamers, including ShineyPen, RekItRaven and LuciaEverblack, are encouraging others to not stream on Sept. 1.
"I think it's important to come together in a display of solidarity with those who have been affected by these hate raids," Raven told Axios.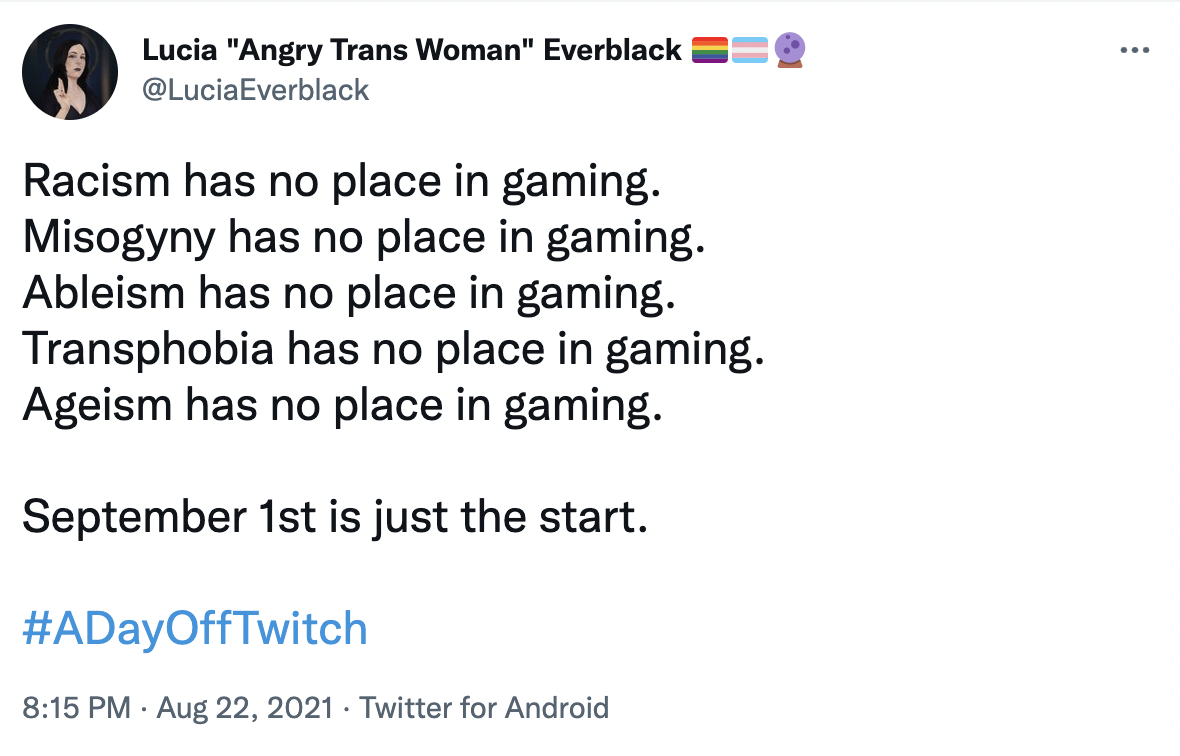 The big picture: Massive outcry from the community is one way to get Twitch to enact better policies.
The Twitter movement "Twitch Do Better" pushed the company to promise better practices.
"You're asking us to do better, and we know we need to do more to address these issues," the company said this month. "That includes an open and ongoing dialogue about creator safety."
The bottom line: Twitch still has a long way to go to improve the platform for anyone who isn't a cishet white male.
"People's lives are literally in danger when this group behind the hate raids are making it a point to put personal information into random chats," Raven told Axios. "We need change, and we need it now."
3. Supercell stealth release
Massive mobile developer Supercell ("Clash of Clans," "Clash Royale") secretly released their newest game last year under a different company name.
Between the lines: The studio acknowledged the subterfuge today as they announced a new phase in the release for the game, a peaceful communal village-building simulation called "Everdale."
"Everdale" popped up on the app stores last fall under the title "Valleys & Villages" and was billed as being made by Osmium Interactive.
Not quite. The game was made by Supercell but was released that way to garner player feedback without the pressure and attention of the Supercell branding, a PR rep for the game tells Axios.
Recent reviews of the game under its "Valleys" name were largely positive.
What's next: "Everdale" is now available as a beta in "select regions" (Canada, the UK, Australia, Hong Kong and more, but not in the U.S.).
4. WWE 2K's awkward wait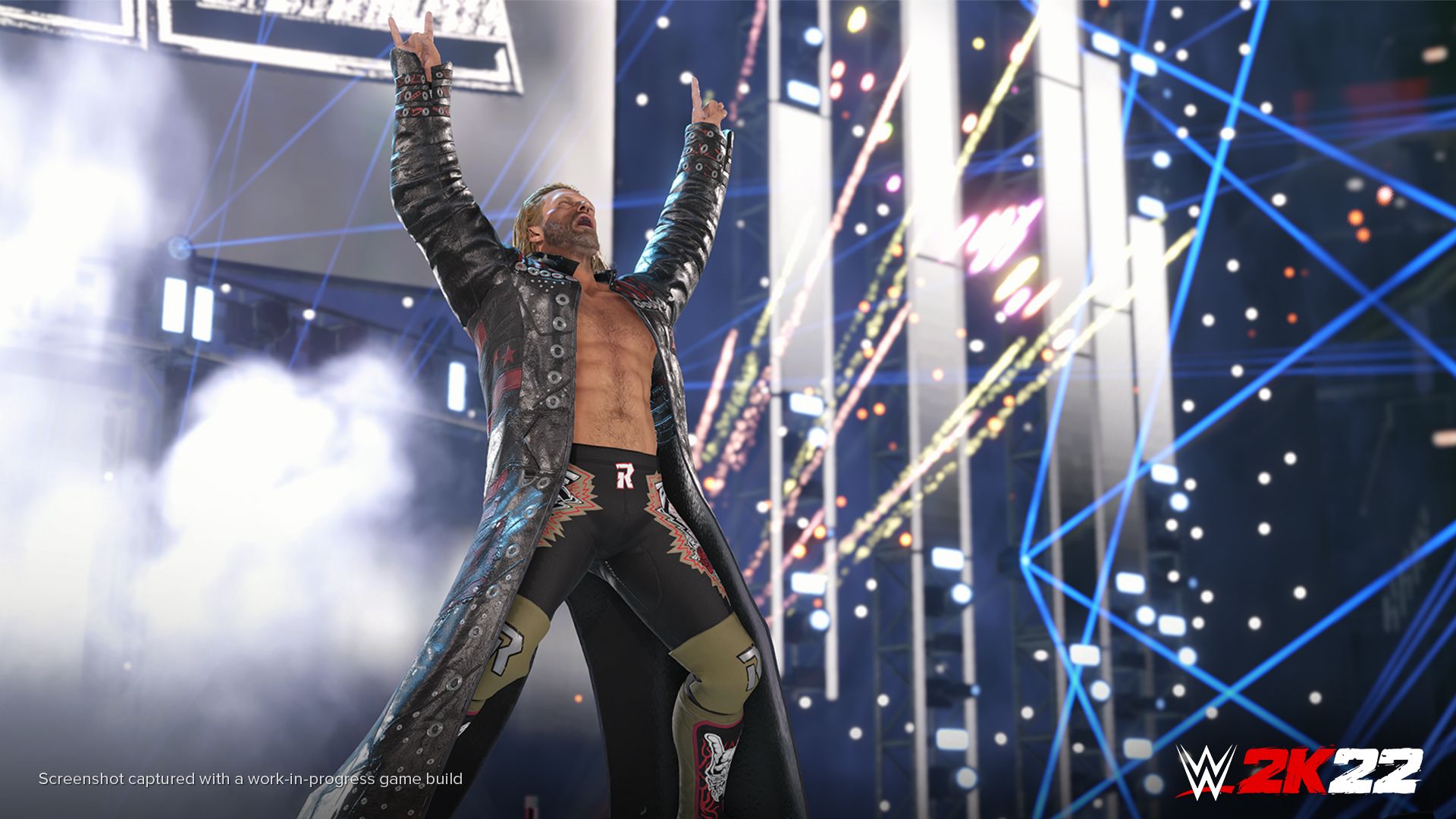 The next "WWE 2K" wrestling game "WWE 2K 22," won't be out until March 2022, extending the gap between releases in the formerly annual series.
Why it matters: "WWE 2K' is undergoing very public franchise maintenance, after years of plummeting game quality.
October 2019's "WWE 2K20" was, as Sports Illustrated put it, a "glitch-filled disaster."
That prompted its publisher to skip a 2020 release in favor of "a renewed focus on quality and fun."
Insiders cited issues with publisher Take Two/2K and longtime development studio Yuke's, which has been replaced by the in-house Visual Concepts.
The big picture: Publishers and developers struggle to keep quality up for annual video game sports franchises (we're considering WWE a sport here, OK?).
Just ask fans and maybe the creators of "Madden" or "NBA 2K," who might welcome the developers getting time to make something sensational.
For "WWE 2K," though, there's an added challenge: The wrestling company has released an unusually high number of contracted performers this year, raising the prospect that virtual re-creations of some wrestlers designed into "22" may have to be scrapped.
An animation reel promoted by the developers in June to show how much fresh work they'd done for the sequel featured the moves of a top star who has since been let go.
5. Need to know
👩🏾‍🌾"Stardew Valley"'s creator will hold a $40K competition of "skill, knowledge, and teamwork" called the Stardew Valley Cup. The event takes place Sept. 9 at noon ET.
🎢Ubisoft is partnering with California company Storyland Studios to create theme park experiences — something the company has been aiming for since 2015.
🏋🏼‍♀️Australian retailers are carrying new, lighter PlayStation 5 models, Press Start reports.
💰Employees from 38 Studios, former baseball player Curt Schilling's defunct development studio, are receiving their final paychecks from the studio's 2012 closure, Bloomberg reports. However, those payments are only a fraction of what they're owed, roughly 14% or 20%.
6. Worthy of your attention
"Unity workers question company ethics as it expands from video games to war" (Patrick Klepek, Waypoint):
"According to a document Unity employees used to collect answers from managers to ethical questions, and that was shared with Waypoint, an unnamed employee noted they'd been tasked with working on what had been pitched as 'a placement randomization scheme for a government simulation project.' In reality, according to that unnamed employee, it was 'simulating explosion debris on virtual runways' for the United States military. The same employee noted how Unity frequently used 'government' to describe military projects, a practice outlined in the memo Waypoint obtained."
7. Gamasutra's new name
Twenty-five years of Gamasutra is over as the publication adopts its new name, Game Developer. Long live the worst sex pun in all of video games.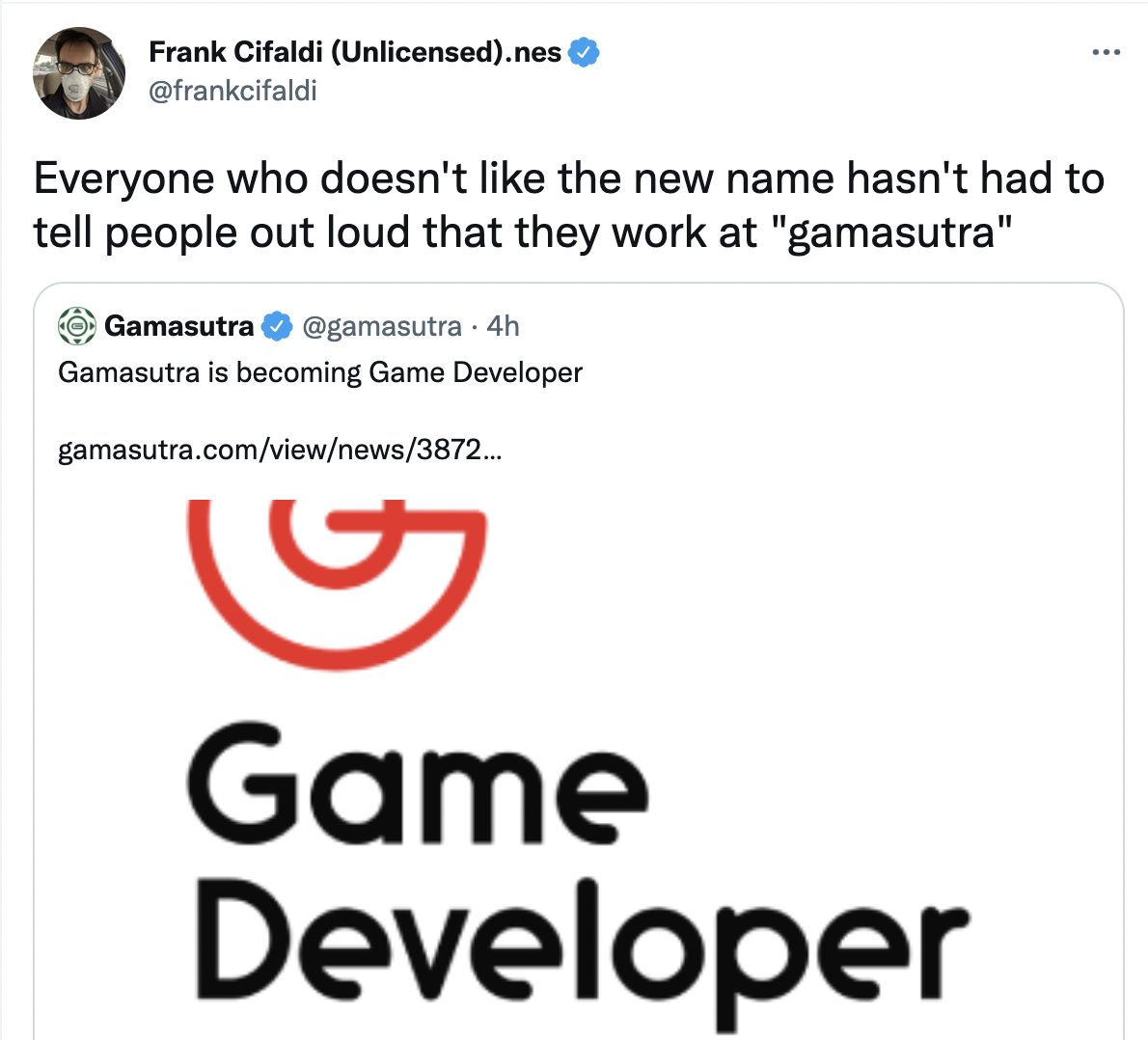 🎁 Like the newsletter? Refer Axios Gaming to your friends to spread the word and get free stuff in the process. Follow the link here to begin.
🐦 Find us on Twitter: @megan_nicolett / @stephentotilo.
It's not that Megan isn't happy to be back, but did you know not working rules?
Editor's note: The first story was updated to show the correct dates for this week's events.