Axios Gaming
March 29, 2022
It's Tuesday. I'm Stephen. And today's newsletter isn't what I was planning. But news happened, and I had to adjust.
Some of the things I wanted to tell you about from GDC will have to wait another day.
📅 Countdown: 6 days until Axios' inaugural What's Next Summit on April 5! Register here to attend virtual livestream sessions featuring the CEOs of GM, Accenture, TIAA and more.
Today's edition: 1,298 words, 5 minutes.
1 big thing: Activision's $18 million settlement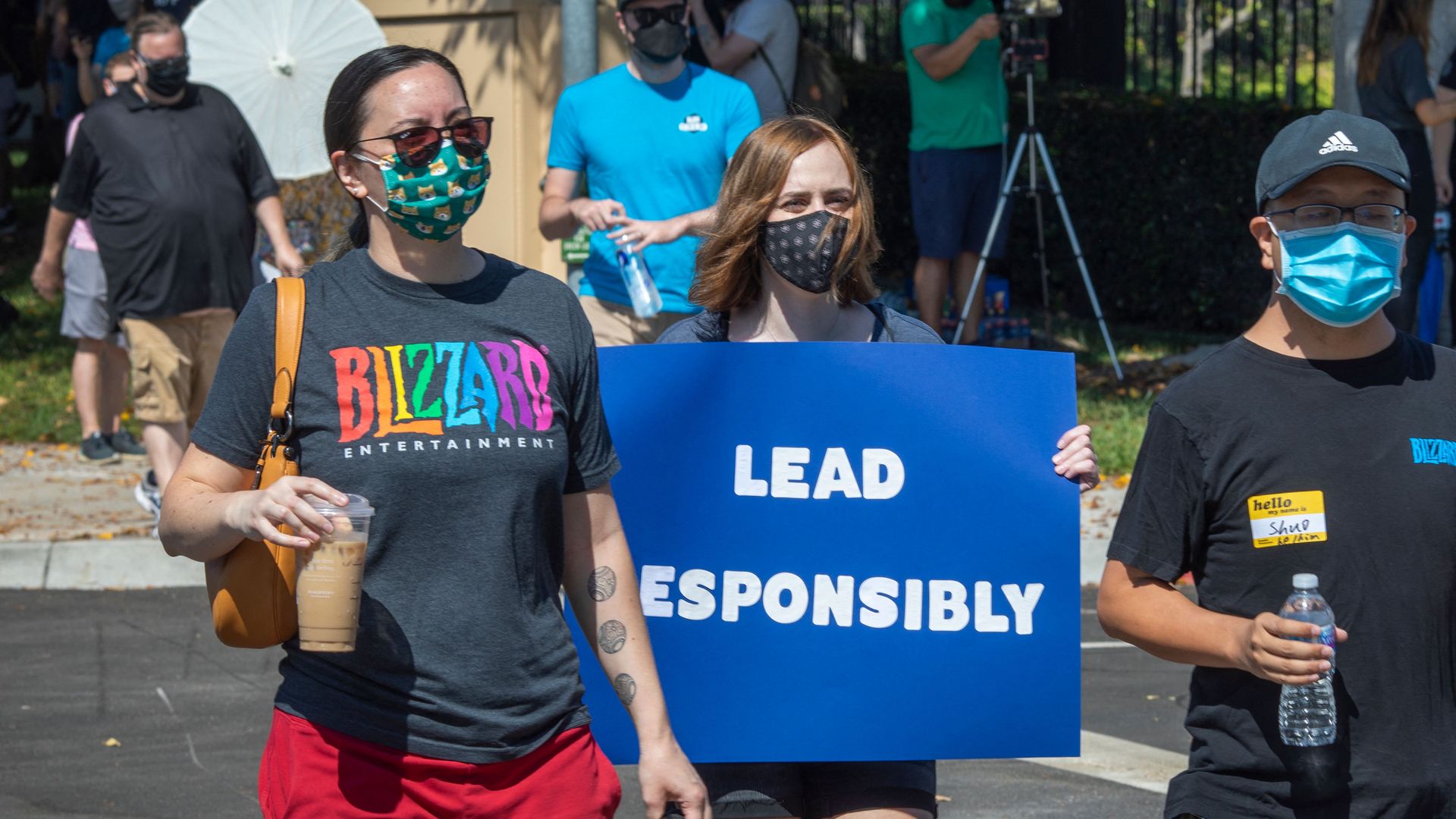 A settlement between Activision and the federal government over sexual misconduct at the company is all but a done deal, after a federal judge said in court today that she intended to sign off on it.
Why it matters: The agreement will not end courtroom fights over years of alleged sexual misconduct and discrimination at the makers of Call of Duty and World of Warcraft, but it would start a phase of increased oversight and recompense.
The details: The settlement between Activision and the Equal Employment Opportunity Commission (EEOC) calls for an $18 million victims fund.
Claimants must have worked at Activision on Sept. 1, 2016, or later and have a "viable" sexual harassment, pregnancy discrimination or related retaliation claim.
It also sets up three years of federal oversight of the company to ensure internal reforms.
The settlement is largely the same as it was when the publisher and the feds announced it in September.
But it was subject to review by U.S. District Judge Dale Fischer, who requested changes along the way, including clarity that women who brought complaints against Activision could go public about them, even if the company was gagged from doing so.
Between the lines: The approval process for the settlement, or consent decree, played out in unexpectedly dramatic fashion, as a bitter rivalry emerged between the EEOC and investigators in the state of California.
The two parties had begun investigating Activision in 2018, seemingly agreeing to split the work, but that division became acrimonious by the time California sued Activision last summer and spilled into the settlement process as California repeatedly tried to object.
California has claimed the settlement would authorize Activision to destroy documents, was too small and would force claimants to forgo their right to sue Activision in the future if they agreed to receive victims' fund compensation. The EEOC disputed this, saying the release only covers overlapping claims, not issues of pay.
What's next: At today's hearing, a lawyer for California said the department planned to appeal the "substance" of the consent decree.
The state also has its own lawsuit ongoing against Activision, an effort undermined by EEOC's contention that California's lawyers acted improperly.
Microsoft said in January that it wants to buy Activision for $69 billion. The settlement would survive the purchase if it is approved, an EEOC rep told Axios.
2. PlayStation subscription consolidation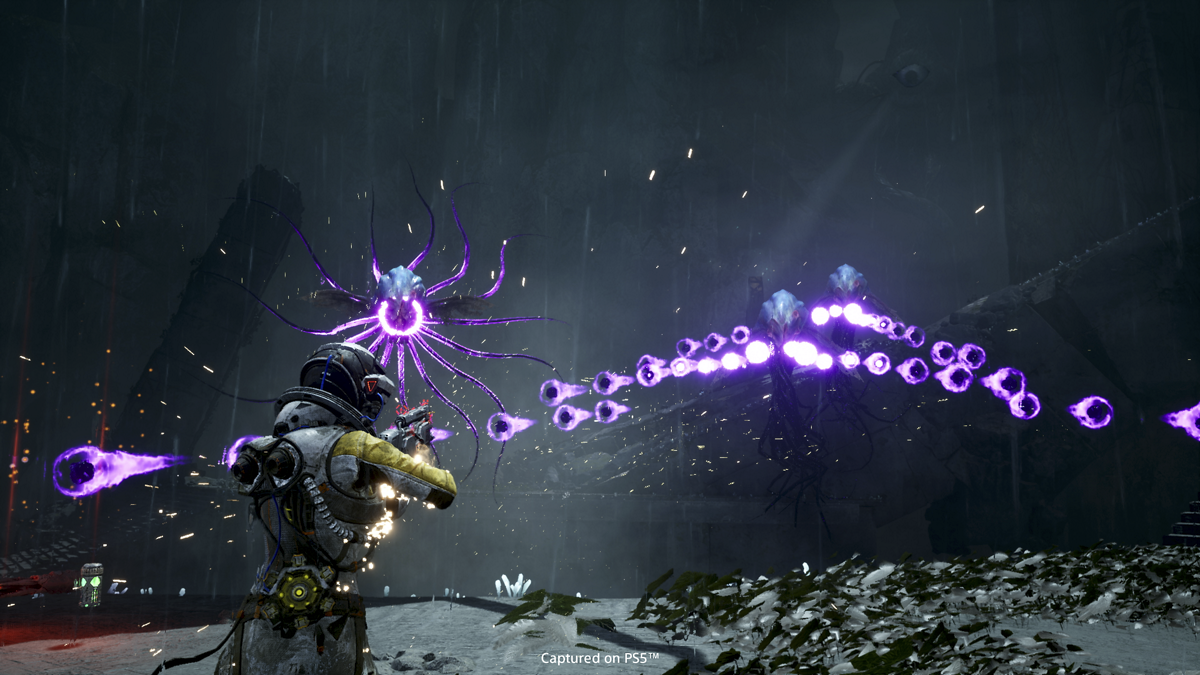 Sony PlayStation users will be able to subscribe to a single, multi-tiered gaming service beginning in June, all branded as PlayStation Plus, the gaming giant said today, confirming prior reporting.
Why it matters: Sony is trying to sweeten its subscription offerings as its chief gaming competitors continue to bolster their own plans.
The details: Sony is combining its popular PlayStation Plus, which has 48 million subscribers, and its poorly adopted PlayStation Now classic gaming plan.
PS Plus will become PlayStation Plus Essential, continuing to provide access to multiplayer gaming, two free games a month and cloud storage for saved games. Price: $10/month or $60/year.
A new PlayStation Plus Extra tier will also offer access to 400 or so downloadable PS4 and PS5 games. Price: $15/month or $100/year.
A PlayStation Plus Premium tier adds in access to an additional 340+ games from PS1, PS2, PS3 (via streaming) and the PlayStation Portable. Also supports streaming games from those platforms and PS4 to PC, PS4 and PS5. Price: $18/month or $120/year.
Between the lines: Some will view this as Sony trying to answer Microsoft's Game Pass plan, but Sony is largely repackaging what it's already been doing.
PlayStation Now currently offers close to 1,000 games from prior systems, all via streaming and some via download, too.
Sony hasn't included its new releases in Plus or Now. PlayStation boss Jim Ryan told GamesIndustry.biz that the new plans won't currently do that, either, arguing it would hurt revenue, which could hurt game quality. ("The level of investment that we need to make in our studios would not be possible.")
By contrast, Microsoft's Game Pass plan ($10/month; no annual discount) offers hundreds of games across multiple Xbox generations, including any new game Microsoft publishes.
In other words, Microsoft's next blockbusters are part of its main subscription plan. Sony's will continue to not be.
The big picture: Subscription plans for libraries of games don't dominate their sector the way movie and music ones do, but the biggest players in the industry have clearly bet on them as an essential part of the business going forward.
Even Nintendo is at it, in its own Nintendo way (mostly retro games, add-ons to hot Switch games and the occasional subscriber-only game).
3. It's happened before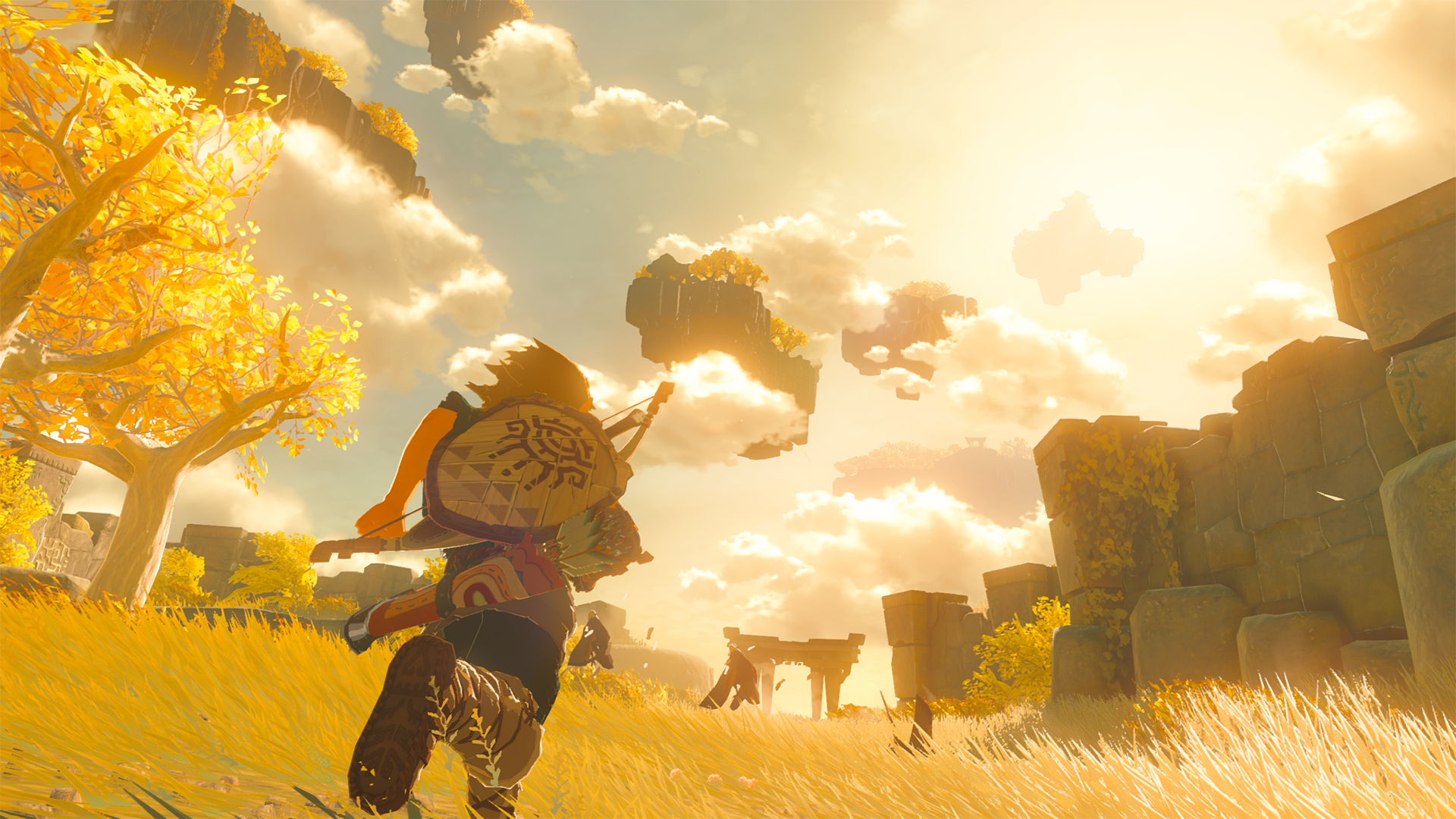 Nintendo's next big Zelda game, a Switch sequel to 2017 blockbuster Breath of the Wild, has been delayed to 2023.
Anyone who's followed the franchise probably isn't surprised.
Here are console-based Zelda games since the late 1990s, when they were announced to release and when they came out:
The Legend of Zelda: Ocarina of Time — announced for early 1998, delayed to late 1998.
The Legend of Zelda: Majora's Mask — released without delay in 2000.
The Legend of Zelda: Wind Waker — released without delay in 2003 (2002 in Japan).
The Legend of Zelda: Twilight Princess — announced for 2005, delayed to 2006.
The Legend of Zelda: Skyward Sword — announced for 2010, delayed to 2011.
The Legend of Zelda: Breath of the Wild — announced for 2015, delayed to 2017.
Breath of the Wild Sequel (Switch) — announced for 2022, delayed to 2023.
Be smart: The six-year gap between Breath of the Wild and its successor will be the longest between new releases in the franchise's 36-year history.
A portable-only game, 2013's A Link Between Worlds, eased the 2011-17 wait.
Zelda games are some of the best-reviewed titles in gaming history.
4. Need to know
🚫 Epic Games is launching "zero build," a new mode in Fortnite that removes the ability to build structures from the battle royale, making it play much more like its many competitors.
📱 Sony is shutting down its Uncharted mobile game, IGN reports, as signs of the PlayStation division's plan to expand into mobile remain scant.
😢 The Ronin Network, used by Axie Infinity, was compromised in a "security breach," according to a blog post on the network's Substack. It said 173,600 Ethereum and 25.5 million USD Coin were "drained" in the hack, for a total of over $600 million lost.
🏴‍☠️ The Russian developers of indie hit Loop Hero say fans who can't buy their game now because of the war in Ukraine — which they condemned — should just pirate it, Vice reports.
👩🏻‍⚖️ A lawsuit from Destiny studio Bungie doesn't just go after the people who fraudulently triggered copyright takedown requests on YouTube, but slams YouTube's "easily gamed reporting system," Ars Technica reports.
5. Worthy of your attention
A History of Hup, the Jump Sound of Shooting Games [Bryan Menegus, Wired]
It's been 25 years since the release of Quake, and in the intervening years, the hup has become something of an audiovisual libfix. In the way almost no one referring to a scandal as [noun]-gate means to evoke the downfall of Richard Nixon specifically, the hup persists but largely as an aesthetic rather than functional piece of gameplay.
6. An unexpectedly great feature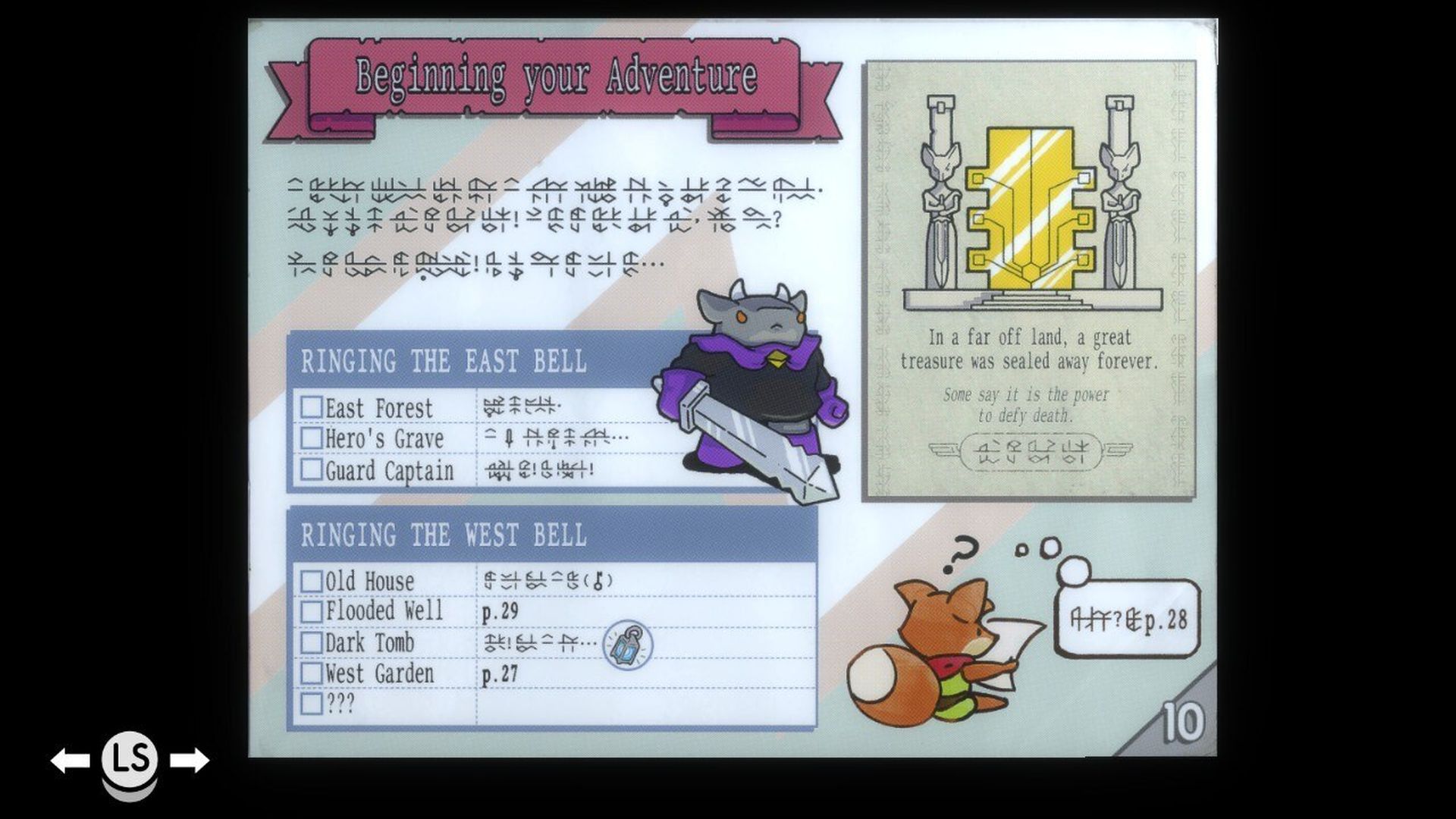 My favorite part of the new action-adventure game Tunic isn't its lovely graphics or exciting gameplay.
It's the in-game instruction manual, which players unlock two pages at a time as they pick up rare items in the game.
Assembling the manual is a puzzle itself, as you grab the pages out of order, often with many missing in between. Decoding them is part of the fun, as many of its tips and hints are written in an unknown language.
Reading the manual transports me to my youth, poring over the old printed manuals that came with early Nintendo games, searching for possible secrets with each page flip.
🎁 Like the newsletter? Refer Axios Gaming to your friends to spread the word, and get free stuff in the process. Follow the link here to begin.
🐦 Find us on Twitter: @megan_nicolett / @stephentotilo.
Hup!