Axios Gaming
June 26, 2023
Happy Monday.
Another rainy day where I am. I hope you're seeing some sunshine.
Today's edition: 1,513 words, a 5.5-minute read.
1 big thing: Two Microsofts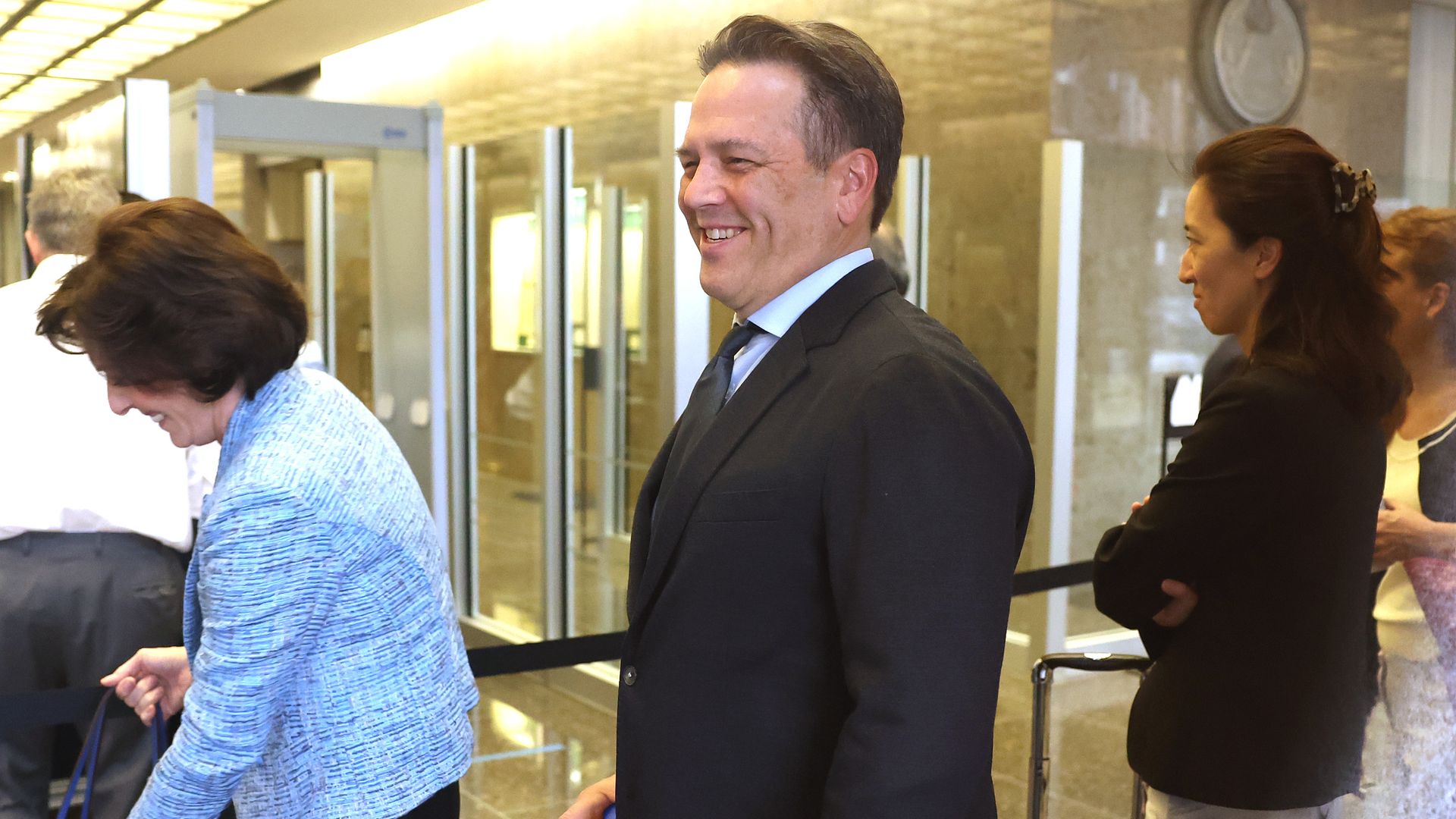 Two very different versions of Microsoft's gaming division were described in court last week during ongoing hearings in the Federal Trade Commission's attempt to block Microsoft's $69 billion bid to buy Activision Blizzard.
Why it matters: Xbox's public reputation, at times seemingly too complimentary of competitors, too frank about its struggles to be true, is getting tested by evidence and aggressive FTC questioning.
Microsoft's take on Microsoft is of a company whose gaming team is trying to expand the market by playing nice even with traditional rivals, producing games for as many systems, including PlayStation, as possible, with some limits.
The FTC's take on Microsoft is that it talks nice publicly but has different plans in mind and is prepared to use the company's war chest to tolerate short-term losses to squeeze rivals.
What they're saying: "We do not model our success at the sole expense of other platforms," Microsoft's longtime gaming chief Phil Spencer said during more than two hours of testimony in federal court in San Francisco.
Microsoft has a "multifaceted" relationship with longtime rival Sony PlayStation, Spencer said. He described productive interactions shipping games to PlayStation while acknowledging that Sony makes deals to keep games like Final Fantasy XVI off Xbox and is trying to "reduce Xbox's survival in the market."
Microsoft's gaming team "runs as a standalone profit-and-loss business inside of Microsoft," Spencer said, and is expected to be profitable. "There's no part of our business where I get to lose money over time."
Microsoft upper management's need for better results than Xbox's perpetual third-place finish behind Sony and Nintendo has led to a mobile push. This was first through mobile game development ("limited success") and streaming console games to phones over the cloud (not widely adopted).
Then came plans to buy a company with mobile strength, such as Activision Blizzard, the publisher of the massive Call of Duty Mobile and Candy Crush.
The other side: The FTC had no big proof that Microsoft seeks to squash rivals but pointed to internal documents to support its arguments that the outcome of an Activision purchase is, among other things, the pulling of Call of Duty from PlayStation, which it says will harm consumers.
FTC lawyer James Weingarten cited a 2019 chat in which Spencer agreed with an idea to keep then-upcoming Minecraft Dungeons off non-Xbox/PC platforms (but the game then did launch on non-Xbox/PC platforms).
Spencer said Microsoft's deal model for the Activision bid didn't even account for pulling Call of Duty from PlayStation. But Weingarten said that Microsoft's deal model for ZeniMax didn't call for exclusive games either, yet some went exclusive.
The pledge: In a dramatic moment Friday, Spencer told Judge Jacqueline Scott Corley, who will rule on the preliminary injunction, that he vowed to keep releasing Call of Duty on PlayStation.
"You're testifying under oath that you will do that?" the judge asked.
"Absolutely," Spencer said. "I would raise my right hand; I would do whatever it takes."
On cross-examination, Weingarten questioned Spencer about whether he could make a commitment like that and bind Microsoft to pledges. The FTC lawyer later asked Spencer if he'd make the same pledge under oath for keeping Activision's games on cloud services. But the judge interjected: "I don't think that's it. I'm going to cut off the question here."
What's next: Witness testimony resumes Tuesday; closing arguments are scheduled for Thursday.
Set to testify: Microsoft CEO Satya Nadella, Activision Blizzard CEO Bobby Kotick and executives from Nvidia and Nintendo.
2. Trial revelations
News keeps trickling from testimony in the FTC vs. Microsoft case:
Microsoft bought ZeniMax to keep Starfield from going PlayStation-exclusive. After Sony paid then-independent mega-publisher ZeniMax to ship the games Deathloop and Ghostwire Tokyo on PlayStation and not Xbox, Microsoft heard it wanted to do the same with marquee game Starfield and decided to solve for that by buying ZeniMax for $7.5 billion.

With a competitor who's paying third parties to skip our platform, we've felt it's necessary for us to secure ownership of more content, so we can have more input into that content on our platform and in our subscription," Spencer said. "ZeniMax is a great example that."

Microsoft tried to buy Zynga, as it began to target mobile gaming companies for acquisition, but, according to Spencer, Zynga wasn't big enough. Zynga sold to Take-Two Interactive last year for $12.7 billion.
Indiana Jones is Xbox's Spider-Man. Spencer confirmed to Weingarten that he approved a renegotiation of ZeniMax's deal with license-holder Disney regarding a still-upcoming Indiana Jones game to revisit platforms, thereby nixing a PlayStation version. Spencer justified it by noting that Disney licenses a Spider-Man line of games exclusively to PlayStation.
The Elder Scrolls VI is a long way off, platforms TBD. Spencer estimated it'll be "five-plus" years until Bethesda's much-anticipated role-playing game sequel will be released (it was announced in 2018). While he and Microsoft have acknowledged that Xbox/PC exclusivity is a financially viable option, Spencer said the timeline made it too hard to confirm which platforms, even of Microsoft's, it would ship on.
3. Need to know
🎬 "Dumb Money," the Sony Pictures movie about the early 2021 run on GameStop stock, now has a trailer. Paul Dano stars as Keith "Roaring Kitty" Gill, releasing Sept. 22.
🎮 Call of Duty: Warzone Caldera, the original version of Activision Blizzard's battle royale game, will be shut down on Sept 21, as the company focused on the more recent Warzone 2.0.
👀 Google is looking into offering playable video games through YouTube, whether on a browser or via an app, the Wall Street Journal reports.
🥽 Meta is introducing a gaming subscription service for its Meta headset VR customers, offering two VR games per month at a $7.99/month or $59.99/year.
👩🏽‍🦳 Women and girls account for more than half of the U.S. player bases of Roblox, The Sims, Among Us, Pokémon Scarlet/Violet and Hogwarts Legacy, according to data compiled by Circana (formerly NPD).
🤔 "No final decisions have been made about the future of E3," the Entertainment Software Association has told its members, according to a memo by the industry group obtained by Axios. That follows a listing by the city of Los Angeles that marked E3 2024 and 2025 as canceled.
The note continues: "We expect E3 to continue to be a part of ESA's storytelling and are currently in conversation with a number of stakeholders about what E3 2024 (and beyond) should look like to best serve the interactive entertainment industry."
4. On your radar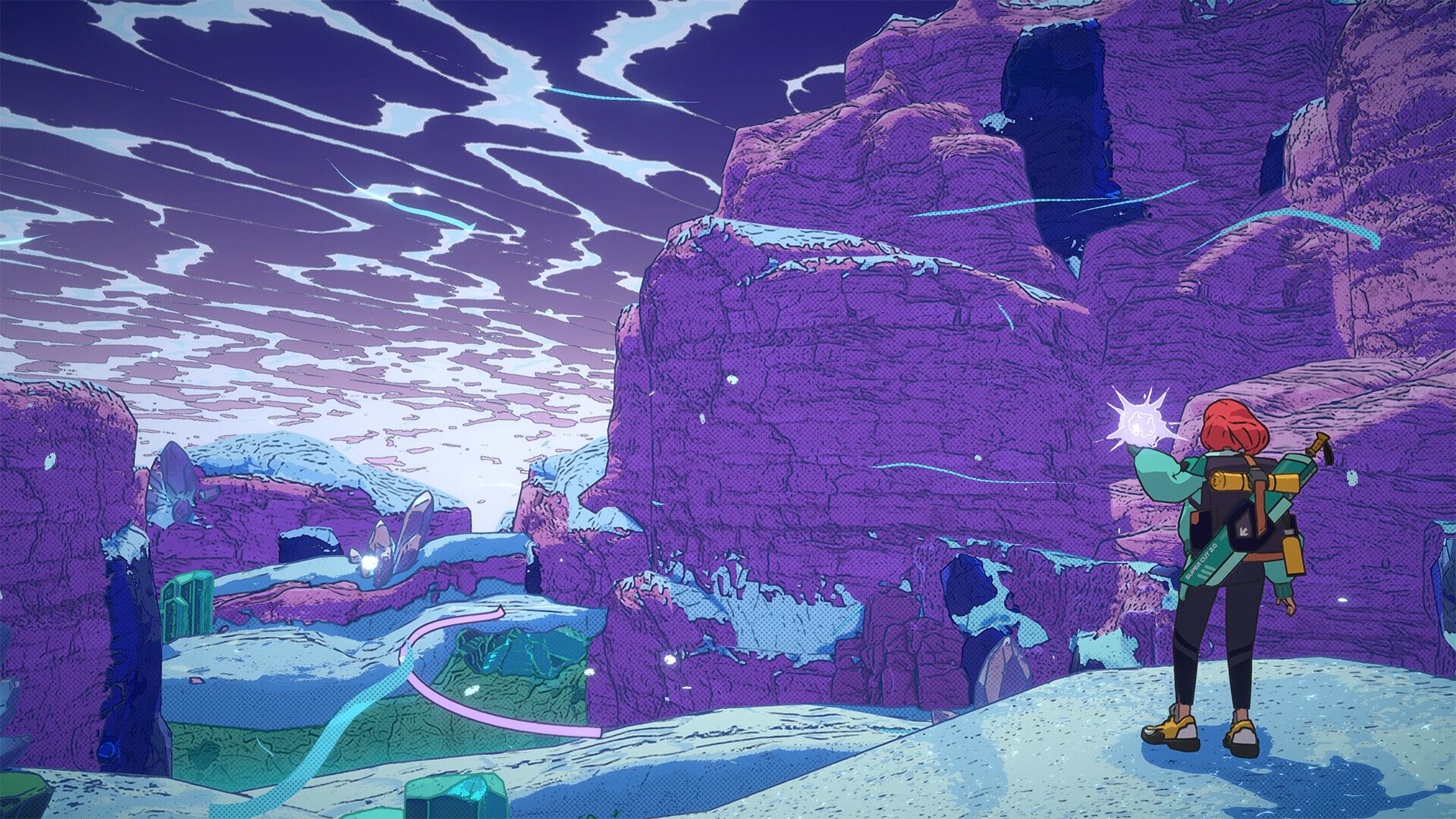 My recent swing through L.A. gave me a chance to see or try lots of new games. Here are some more of note:
5. Mortal Smash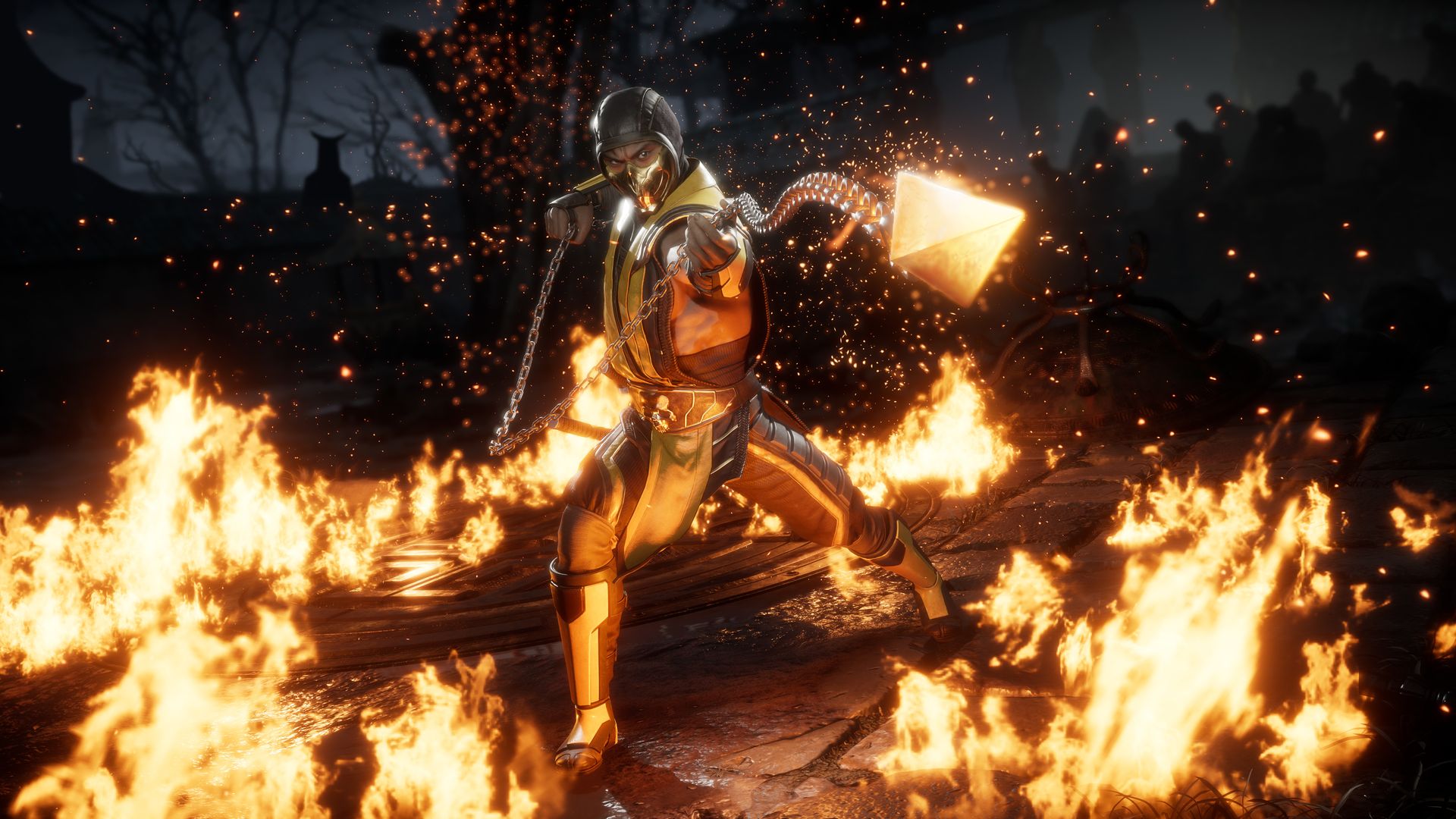 Nintendo has not asked for Mortal Kombat characters to guest star in its Smash Bros. games, despite loads of crossover characters appearing in Nintendo's mascot fighter, as far as MK co-creator Ed Boon can recall.
That might be because Mortal Kombat games are very violent, and Smash's crossovers with Pac-Man, Sonic and even Street Fighter have involved more kid-friendly fare.
Yes, but Boon tells Axios he knows who he'd offer, if Nintendo wanted someone: "Scorpion. Not even a hesitation," he said.
"I guess if they want two, it would be Scorpion and Sub-Zero."
Why? Because they're instantly identifiable visually. And "it's cool to see a spear pull somebody," referring to Scorpion's signature weapon.
Kirby's safe, for now.
🎁 Like the newsletter? Refer Axios Gaming to your friends to spread the word, and get free stuff in the process. Follow the link here to begin.
🐦 Find me on Twitter: @stephentotilo.
Thank you to Scott Rosenberg for editing and Kathie Bozanich for copy editing this newsletter.
The kids and I finally tried that Goose game. Surprisingly tough!