Axios Gaming
June 04, 2021
It's Friday. We're Megan and Stephen. And we've got one more gaming newsletter for you this week.
Today's newsletter is 1,084 words, a 4-minute read.
🚨Check out "Axios on HBO" this Sunday! Our colleague Ina Fried has a chat with David Baszucki, CEO of Roblox.
1 big thing: The downside of gaming's virtual events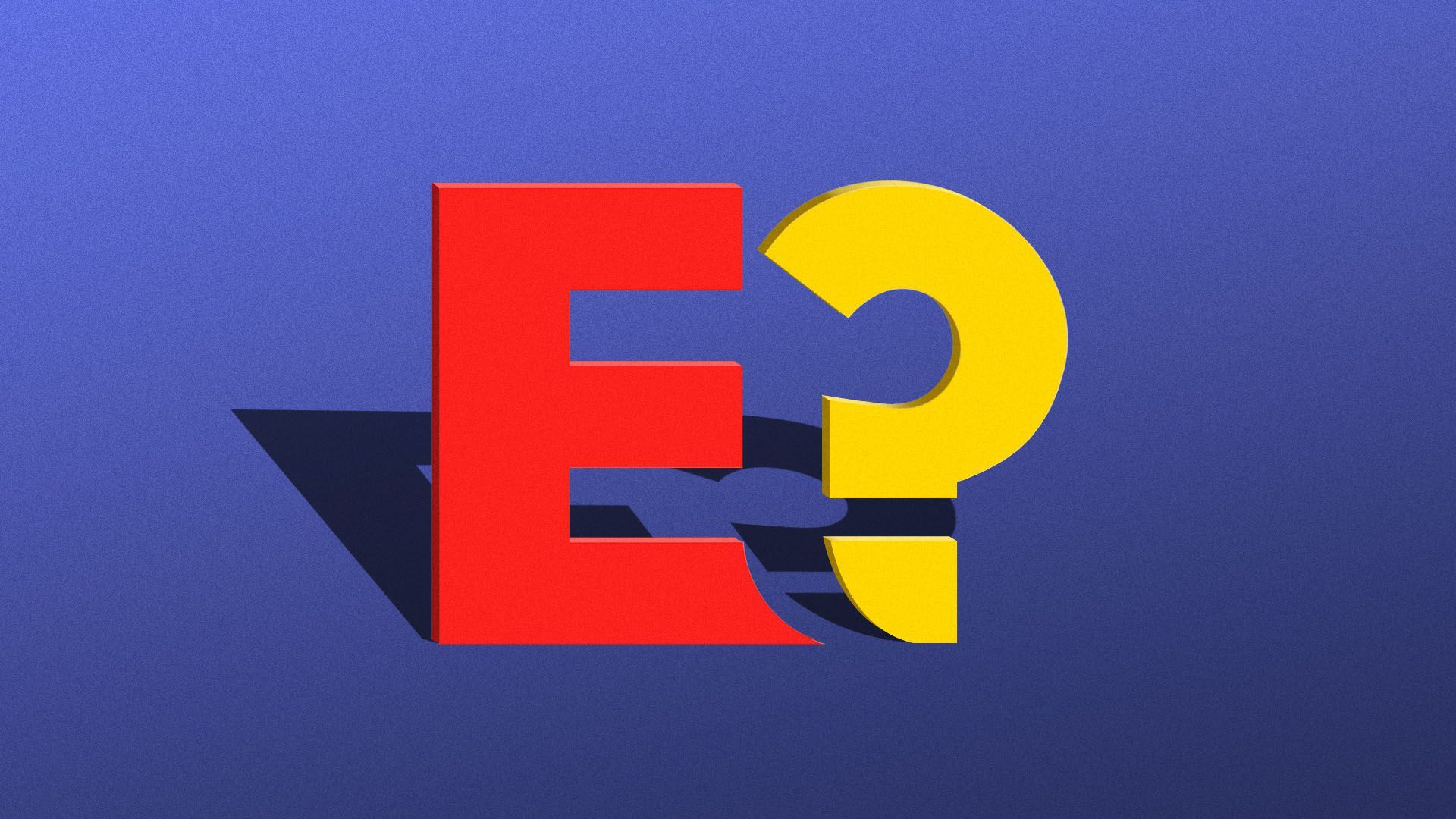 E3 2021 is days away, the latest game event to ditch its in-person presence in favor of a virtual one.
Why it matters: Most game publishers stream their big conferences already. But, in years past, the days after announcements used to be when journalists at trade shows got to do the groundwork of playing games, interviewing developers, and generally spotting trends in the wild.
Without an in-person presence this year, the messaging around new games will be even more controlled. Big group presentations, vs. one-on-one time, means coverage will be less personalized too.
A typical E3 day tends to be back-to-back meetings. This year, however, journalists are finding themselves with scarcely any appointments.
In-person events are more than just an opportunity to see games up close. They offer an irreplaceable opportunity to connect with the people who make games.
For journalists, this means better stories that can focus on the human element of game development.
But for people within games, it's also a chance to bounce ideas off each other, get inspired, and improve the work they do.
The big picture: E3 is the most important event in games that's gone digital — yet.
Game Developers Conference organizers held a small series of talks earlier this year, with plans to do a bigger showcase in July.
Other events, like BlizzCon and PAX East have been canceled for 2021.
Gamescom, a huge conference that takes place in Germany, canned its in-person presence for this year and will do an online-only event later this summer.
There have been other successful online events. Geoff Keighley's Summer Game Fest filled the E3 void last year. But it had the advantage of being conceived as an entirely online event, one that filled a vacuum created by the sudden impact of COVID.
Organizers themselves seem to be struggling. E3 begins June 12, but some conferences don't have set times yet. The official E3 account tweeted yesterday that "announcing days/times is 100% the prerogative of the MANY partners participating in this year's show."
The bottom line: The game industry is still feeling the effects of COVID — whether it's through game delays, more cancellations, or virtual events. Planning a virtual version of the year's biggest gaming event? It's just not the same.
2. The catharsis of cleaning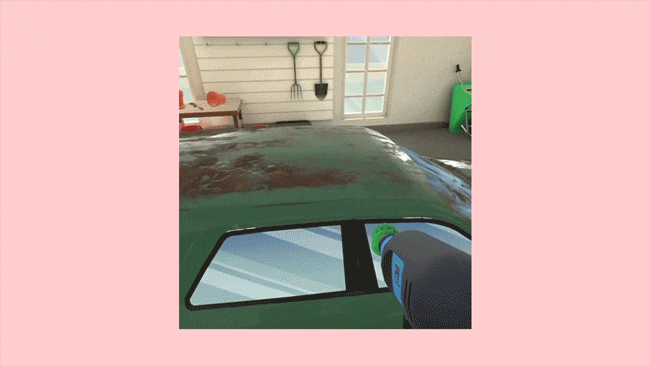 "Power Wash Simulator," (exactly what it sounds like) is the latest example of life's mundane tasks becoming sensational when turned into a video game.
Why it matters: Gaming is as broad an art form as there is, so those who only think they involve shooting, jumping, driving or matching gems are missing out.
"Power Wash Simulator" comes from FuturLab, a quirky U.K. studio that wanted to tap into the lucrative first-person gaming format, but didn't quite have the resources to make their own "Call of Duty" or "Fortnite."
In 2019, inspired by footage on a subreddit called r/powerwashingporn, the studio began building a first-person game in which you spray and wash dirty things.
A playful public demo was a hit and has blossomed into an early access PC game that can be purchased and played as the developers flesh it out.
In the game, players use a variety of nozzles to spray down dirty motorbikes, cars, and even a Mars rover. (Watch the trailer.)
It eschews standard gaming tropes like enemies or obstacles, making it a sort of "anti-game," lead designer Dan Chequer told Axios.
"This is purely about the zen experience of washing."
Between the lines: Part of a game designer's job is to turn real or fantastical things into systems, creating algorithms to simulate the spread of religion in "Civilization," for example.
For the "Power Wash" people, they needed a dirt system.
Their answer: seven types of dirt, any three of which can be applied to the filthy things players must clean.
Game design, alas, is about working within constraints: "We had more dirts that we wanted to use," Chequer said.
What's next: The developers want to add multiplayer competitive and cooperative cleaning and expand the game's story mode.
They're also investigating the ability to include some very famous dirty things in the game.
"That would be a wonderful thing to have six people running around cleaning the Millennium Falcon together," producer Toby Adam-Smith said, stressing no such deal has actually been made. "It would be a dream."
3. When esports meets crypto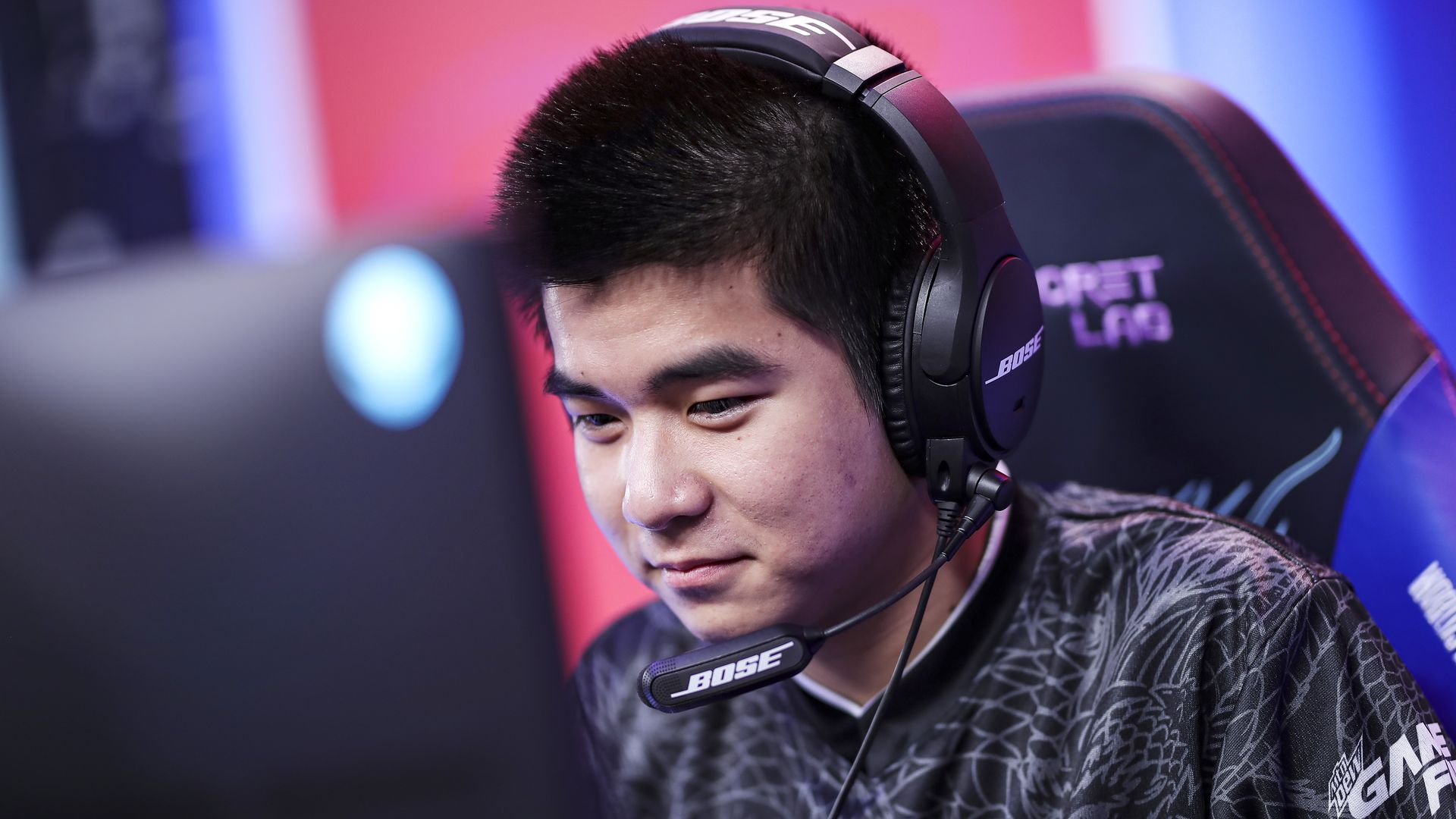 Crypto exchange FTX will pay esports organization TSM $210 million over 10 years to rename itself TSM FTX. 
Why it matters: This most 2021 of deals is a crossover of two sectors that a lot of people are taking big bets on.
It's comparable to stadium naming rights deals in traditional sports, such as MetLife's estimated $20 million/year deal with the NFL's Giants and Jets.
But here, the New York Times notes, the esports team is changing its name.
Between the lines: TSM is a leading esports organization that fields teams and solo players in top competitive games, including "League of Legends," "Valorant" and "Super Smash Bros." 
In a press release, the team said it would use the deal to improve talent development, expand its presence on mobile platforms, and open offices in Asia, Europe and South America. 
This is the third notable deal between a crypto company and an esports org in the past week, DotEsports notes.
4. Today in leaks: 2K's big lineup
Several 2K games have leaked ahead of E3, including an Avengers game in the style of strategy series "XCOM."
Driving the news: Reddit user swine_flu_greg posted information on four games: "NBA 2K22," a "Borderlands" spinoff, an action title described as "Cthulhu meets 'Saints Row,'" and a turn-based action game featuring Marvel characters.
It's not just 2K. The official website for Atlus' highly anticipated Nintendo Switch game "Shin Megami Tensei 5" was briefly updated with a Nov. 11 release date, before it was removed. It's likely the game will be featured in Nintendo's upcoming Direct presentation for E3.
5. Worthy of your attention
😎 How Insomniac Games created Miles Morales' dope fade. (Josh Rios, Polygon)
🐣 The "Among Us" chicken nugget sold for nearly $100,000 in an online auction. (BBC)
🔥 A group of Hades fans are staging the entire "Iliad" on Twitch. (Ari Notis, Kotaku)
🎮There were a lot of Warhammer video games announced yesterday. (Official Warhammer blog)
6. Would you pay $450 for this big boi?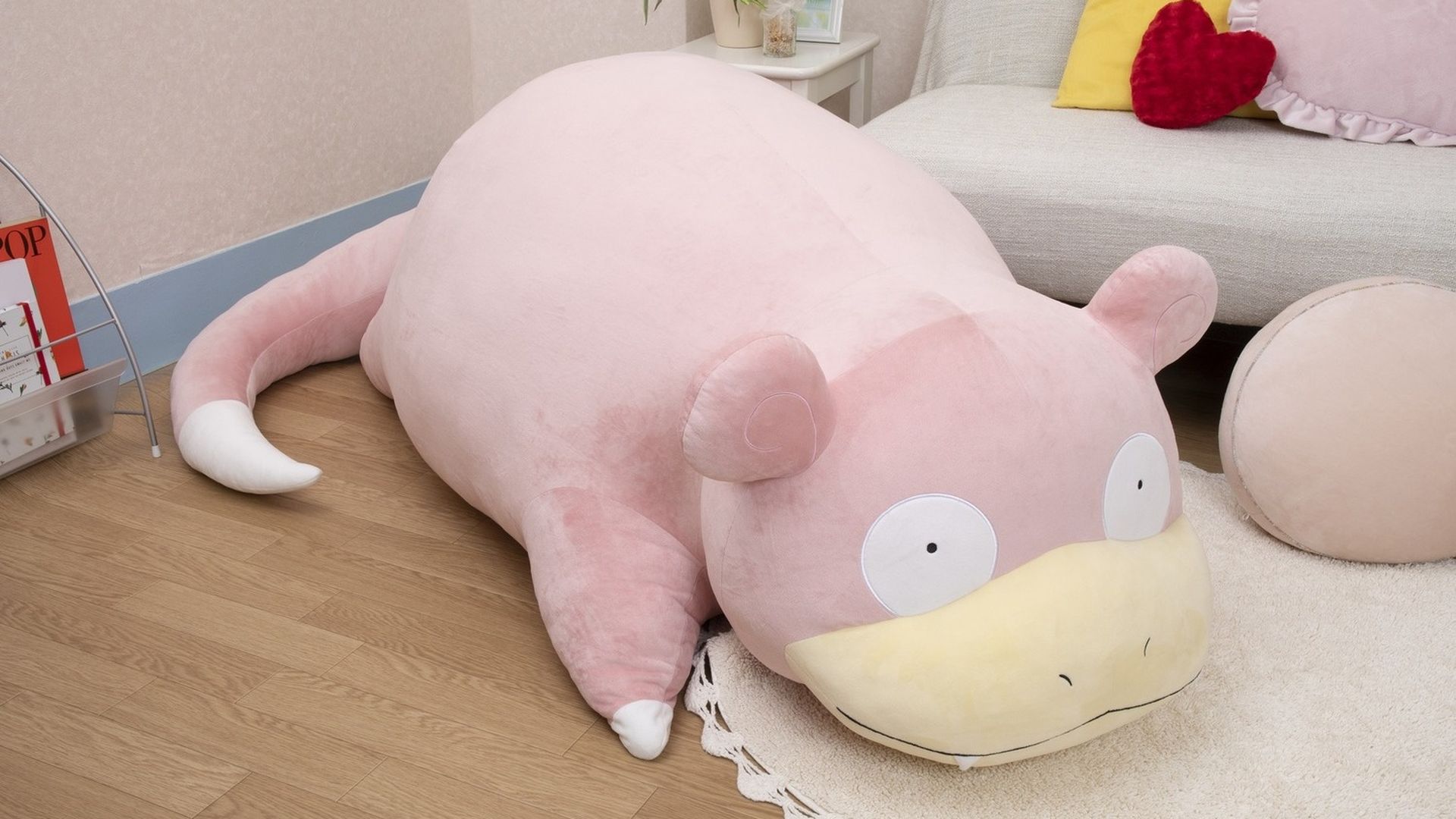 The Pokémon Center is selling a life-size, 47-inch Slowpoke for $450. But the one very important, terrifying fact we need to discuss: its size is based on Slowpoke's measurements in the official Pokédex. Slowpoke: not the size of a small dog, like Megan previously thought.