Axios Gaming
January 17, 2023
Happy Tuesday.
I'm presenting the award for Best Music at tonight's New York Video Game Critics Circle awards show. (Nominees are: Elden Ring, God of War: Ragnarök, Horizon Forbidden West, Metal: Hellsinger, TMNT: Shredder's Revenge and Trombone Champ). The show starts at 8pm ET and is viewable on YouTube and Twitch.)
Today's edition: 1,243 words, a 4.5-minute read.
1 big thing: Stadia's upbeat farewell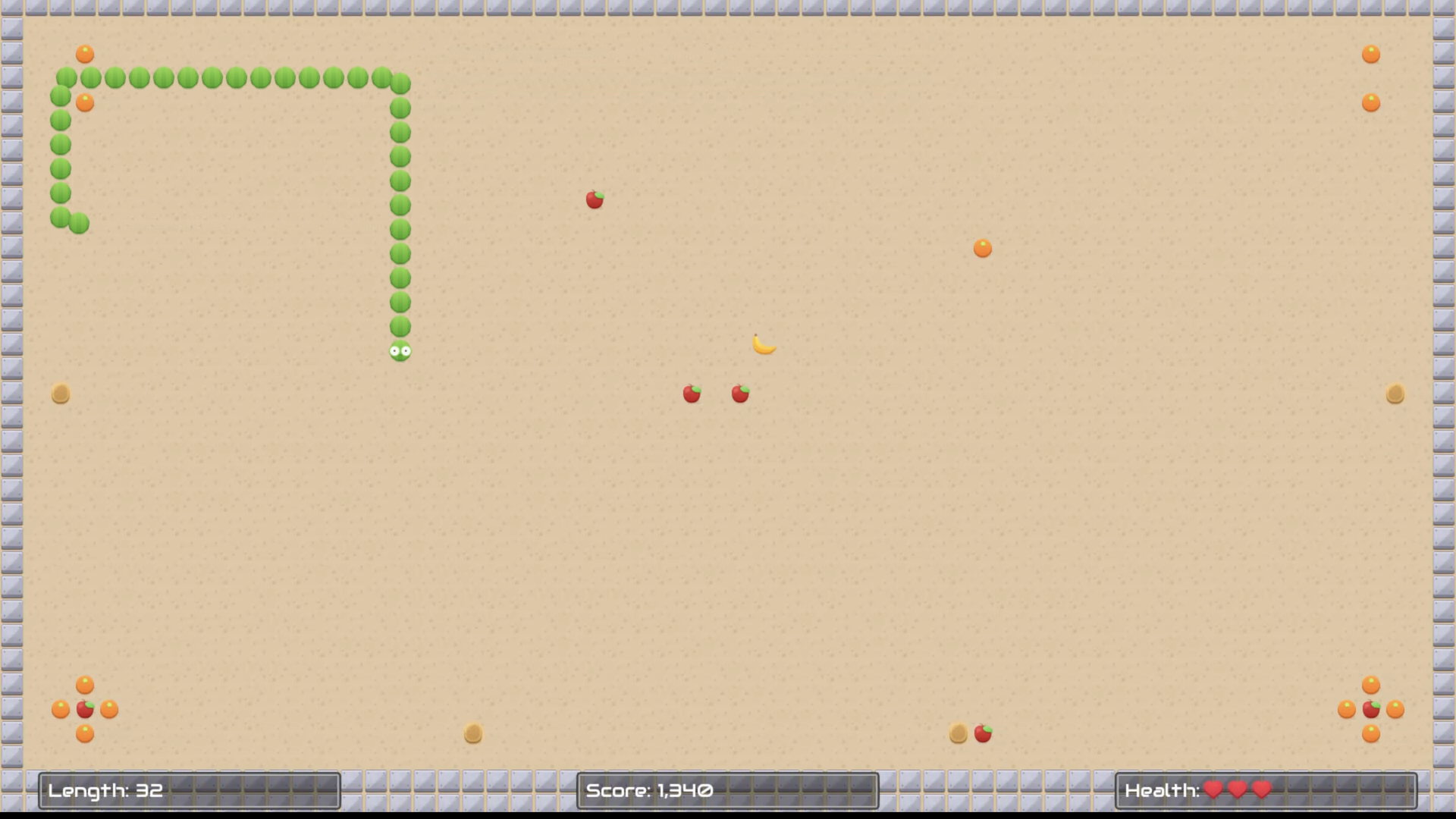 The end of Google's Stadia gaming service, which shuts off Wednesday, is going unexpectedly well.
Driving the news: In a pair of surprise announcements late last week, Google updated the Stadia controller's software so it can be used with other devices and offered users one last game as a gesture of thanks.
That final game, called Worm Game, is a riff on the classic Snake. It was used by Google workers to test Stadia's functionality.
Worm Game's lengthy credits list hundreds of people who worked at Stadia.
State of play: Google announced in September that it would shut down Stadia on Jan. 18, ending its effort to build and grow a streaming service that was meant to disrupt traditional console and PC gaming.
Stadia had debuted just three years before but failed to catch on due to a mix of the lack of must-play exclusive games and limited public interest in paying to play games over a streaming connection.
But with the bad news came some good: Google promised to reimburse Stadia subscribers for their hardware and software purchases and began talking to developers who had games forthcoming on Stadia about compensating some of their development costs.
Game studios with titles on Stadia soon began notifying players how to transfer their save files to other platforms and/or get free non-Stadia versions of their games.
The bottom line: Google may not have earned a lot of goodwill with Stadia's entrance into the market, but it's generating plenty on the way out.
2. One developer's Stadia farewell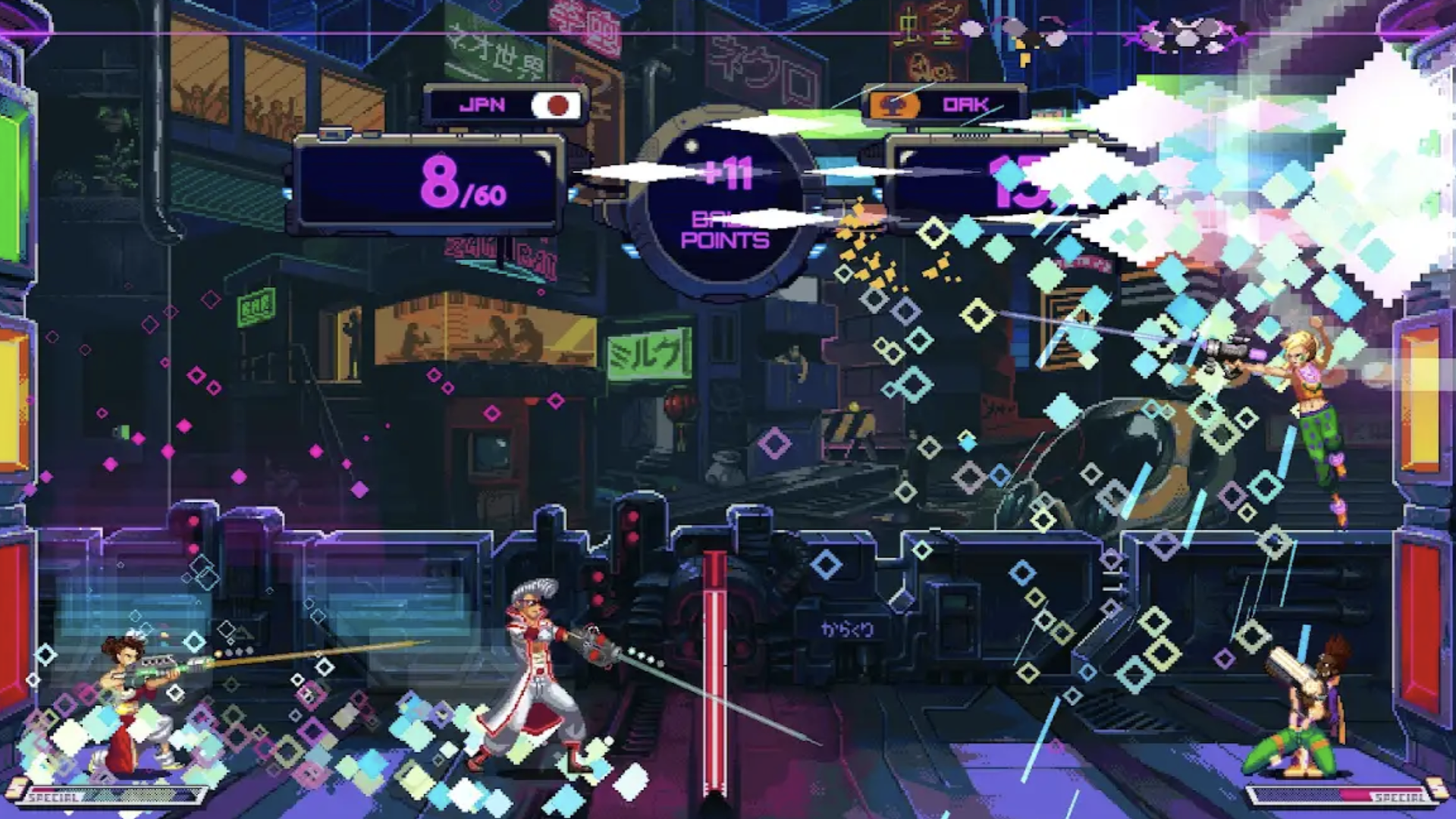 Necrosoft's Brandon Sheffield tells Axios that he was disappointed not to launch his team's game Hyper Gunsport on Stadia, where it had been scheduled for a November 2022 debut.
"With the Stadia shutdown, Google did offer us some compensation," Sheffield said, "but nothing that would beat actually releasing on the platform."
But the Necrosoft team did find a novel way to preserve the game's predecessor, Gunsport, which had been a Stadia exclusive, by hiding it in its sequel.
Between the lines: When Google's servers are turned off, any games only on Stadia will become inaccessible.
So Necrosoft tucked the original game, minus its Stadia trappings, into the code for the PC version of the new one, accessible on Steam through that platform's beta/branch menus.
"Everyone who bought Hyper Gunsport on Steam already owns the original Gunsport, they may just not know it yet," Sheffield said.
The bottom line: "We do actually care about game preservation, so we had to put our money where our mouth is."
3. Court case catch-up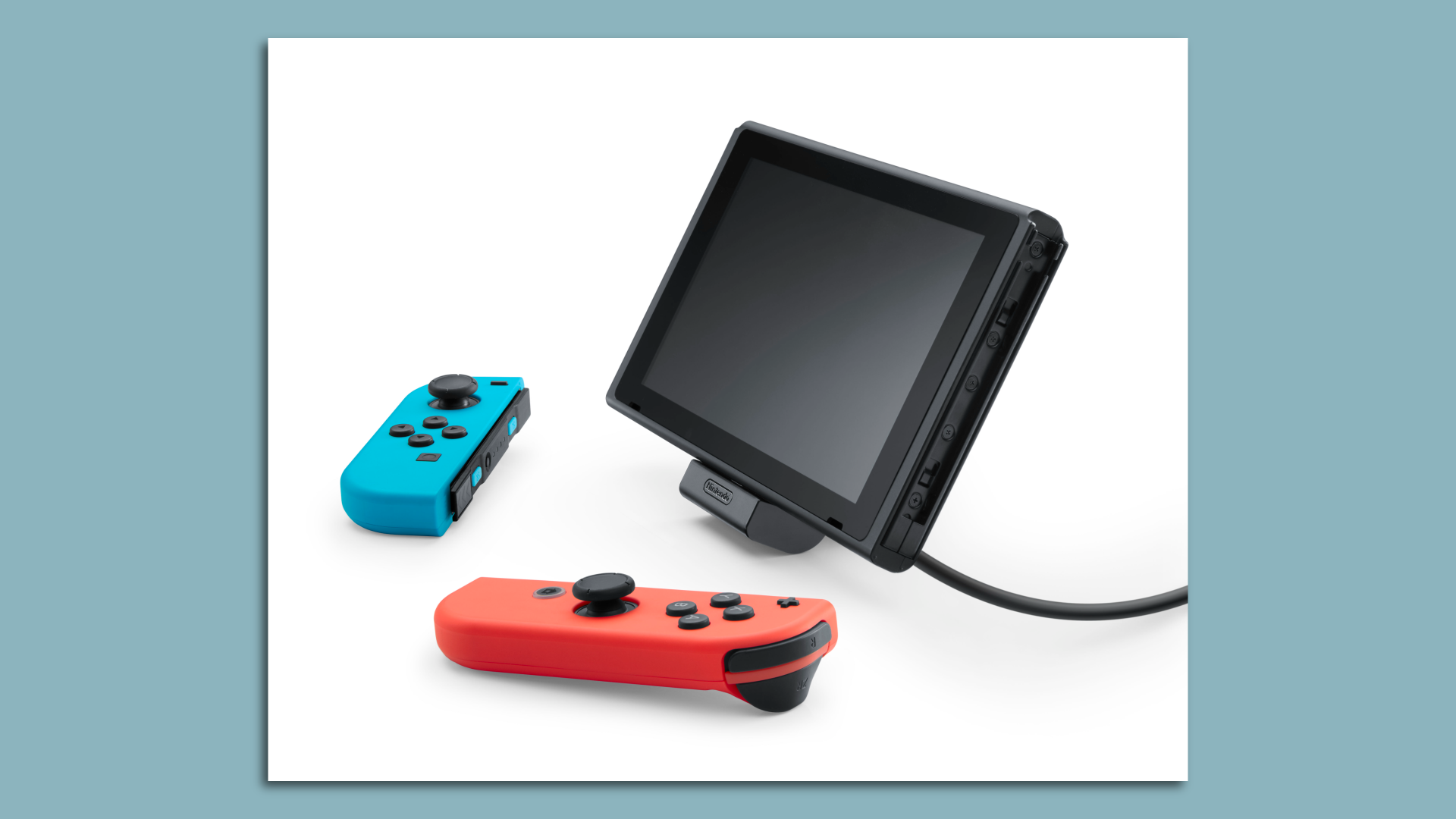 Here's an update on three video game lawsuits we've been covering at Axios, one each involving Microsoft, Sony and Nintendo.
1. The case: DeMartini vs. Microsoft, in which lawyers representing 10 gamers are attempting a class-action suit to block Microsoft's purchase of Activision Blizzard.
They had also asked the court for a preliminary injunction to at least temporarily block it.
The latest: Last week, Microsoft asked for the whole case, including any potential preliminary injunction, to be put on hold. The company argues that the Federal Trade Commission's own lawsuit against the deal should get resolved first.
A federal judge has agreed to hold an expedited hearing Thursday on whether to put the whole thing on ice.
Why it matters: Microsoft is racing the calendar to clear any obstacles from its path and get the Activision deal done before its terms expire mid-year.
2. The case: Sanchez vs. Nintendo, one of several attempted class-action lawsuits against Nintendo over "Joy-Con drift," the widespread malfunction of the popular Switch console's left joystick.
Nintendo's CEO apologized for the problem in 2020, which the company had quietly been fixing for free.
By spring 2022, the Sanchez case hinged on whether the children of the parents who originally sued had standing to sue Nintendo. The system's End User License Agreement disallows lawsuits and forces aggrieved parties to go into arbitration, but the parents' lawyers argued the kids were too young to be bound by it.
The latest: Nintendo won. The children (and their parents) lost, according to an Axios review of court filings.
In November, a federal judge in California ruled for Nintendo, siding with an arbitrator's decision that, even though the parents said they'd gifted the consoles to their kids, the parents were really the owners of the devices. The children therefore couldn't sue over the machines breaking.
Why it matters: Joy-con justice is moving slowly.
Two other cases against Nintendo have been on hold since early 2020 and 2021. The plaintiffs' lawyers say their clients from those suits and more than 40 others are going through arbitration.
3. The case: Majo vs. Sony Interactive Entertainment, a potential class-action lawsuit from a former PlayStation employee who said she was fired after she complained about gender discrimination at PlayStation.
The latest: In October, a California judge dismissed the harassment claims in Majo's new lawsuit, saying they amounted to "personnel management actions" and said mentions of crude comments didn't suffice to show harassment.
But the judge has allowed Majo to continue to sue over alleged gender-based discrimination, permitting a potential class-action suit to continue, according to an Axios review of court filings.
The case remains underway, with Sony denying the allegations.
4. Need to know
😲 The French union Solidaires Informatique, which represents some workers at Ubisoft Paris, is calling for a strike at the game maker's headquarters on Friday, Jan. 27, to protest management's handling of current company struggles and call for 10% raises for all employees.
🇺🇸 The best-selling video game in the U.S. last year was Call of Duty: Modern Warfare II, with Elden Ring coming in second, Madden NFL 23 in third, according to the NPD group.
Spending on gaming overall in the U.S. totaled $56.6 billion, down from 2021 but still way up from pre-pandemic figures, including 2019's $43.5 billion, according to NPD and the Entertainment Software Association.
🤔 South Korea's game ratings agency may have accidentally leaked info about a League of Legends spinoff called Mageseeker before pulling the listing, Polygon reports.
💧 Assets for Valve's biggest games, including Team Fortress 2, Portal 2 and more, circa 2016, have leaked, PC Gamer reports. Some of the visuals show game modes and map prototypes never released publicly.
📺 4.7 million people in the U.S. watched Sunday's HBO premiere of "The Last of Us," making it the cable channel's second biggest debut of the last 13 years, behind "House of the Dragon," Variety reports.
5. Marvel Snap's obscured credits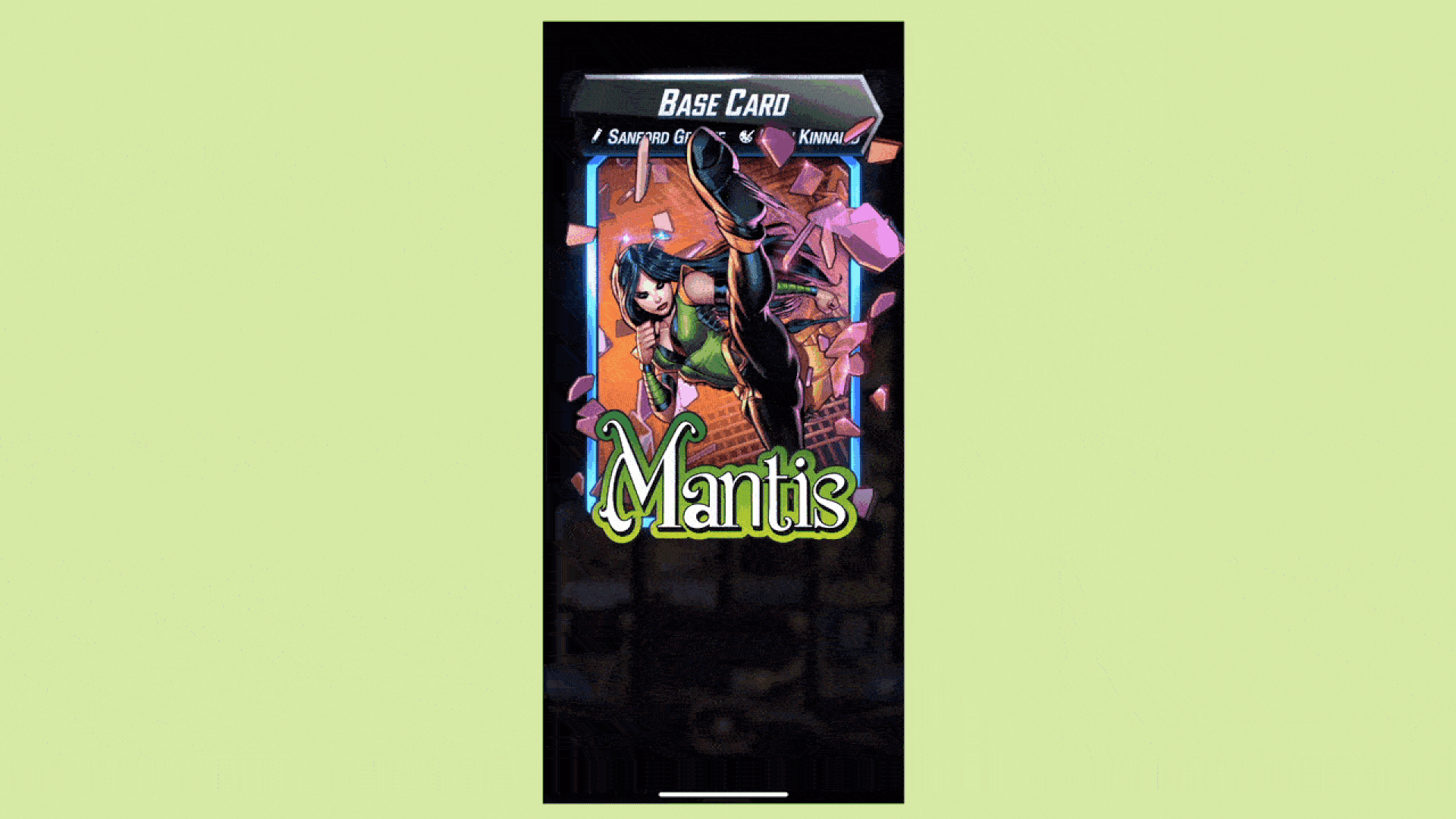 A recent update to hit mobile game Marvel Snap added artist credits to the game's virtual playing cards, as promised.
But the game's unlockable 3D effects, which players earn swiftly for each card in their deck, are getting in the way of some of those artists' names.
What's happening: The 3D effects cause the art on the cards to pop out of the cards' boundaries, the same boundaries where credits have been added.
Tilting one's phone can move the 3D effect just enough to make some of the initially obscured credits readable.
What they're saying: A rep for Marvel Snap dev studio Second Dinner says the obscured credits issue "is a known bug, and the team is working on fixing it."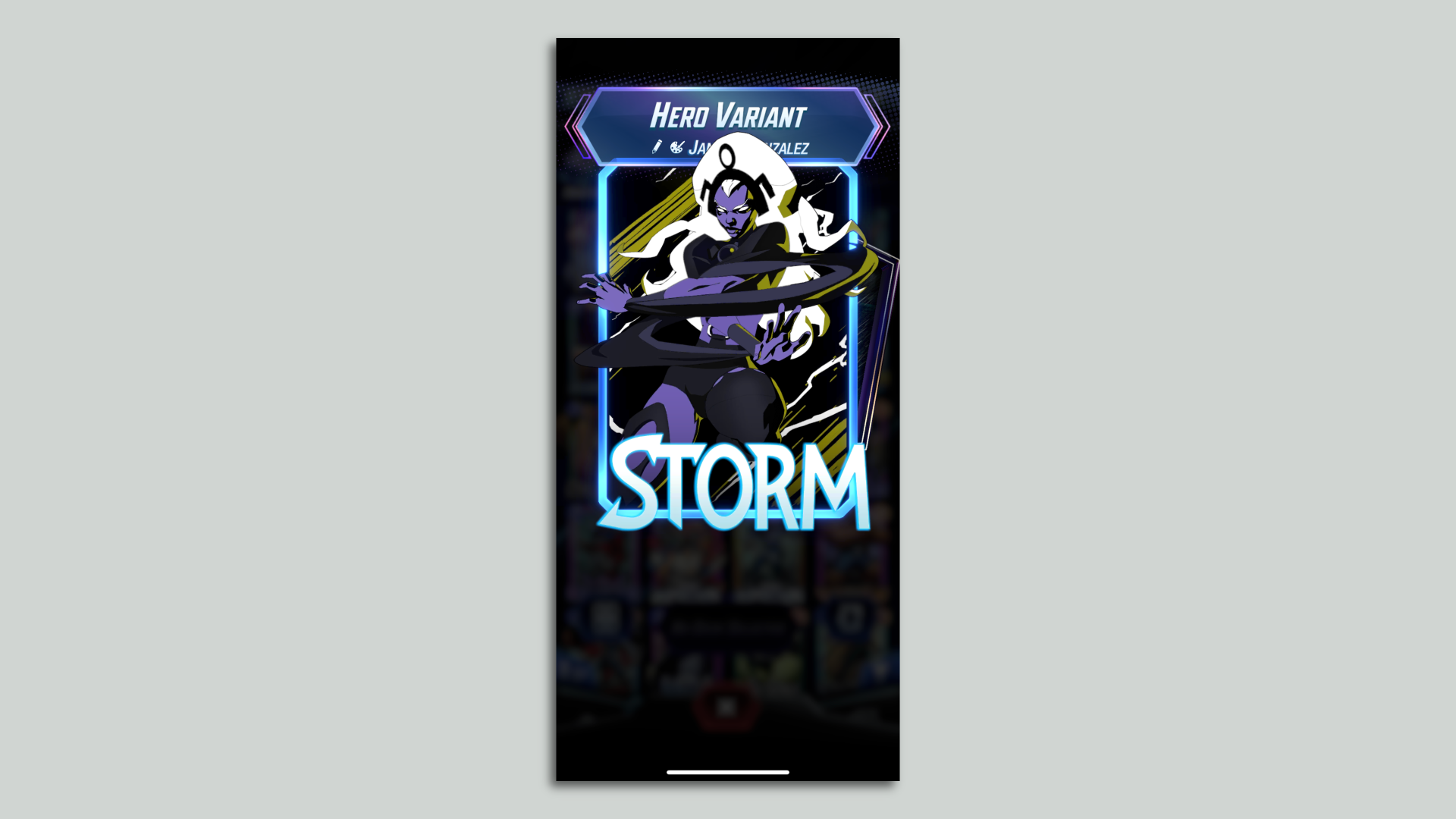 🎁 Like the newsletter? Refer Axios Gaming to your friends to spread the word and get free stuff in the process. Follow the link here to begin.
🐦 Find me on Twitter: @stephentotilo.
Thank you to Pet[INSERT 3D EFFECT HERE]len Clark for editing and Kathie Bozanich for copy editing this newsletter.