August 19, 2021
Stephen Totilo here, wide awake after falling asleep last night while playing the new "Ghost of Tsushima" expansion.
No knock on the game. It's pretty and fun. More like: this having twins thing is tiring, even 4½ years in!
Today's edition is 1,304 words, a 5-minute read.
1 big thing: A video game you can't see
The most unusual video game released on Xbox this week is an attempt by veteran developer Dave Evans to make an interactive adventure that blind and sighted players can enjoy equally.
Why it matters: While there are hundreds of audio-only games on PC, one of them making it to consoles is nearly unheard of. (It's also on PC.)
Between the lines: The game made by Evans' small team is called "The Vale: Shadow of the Crown." It puts players in control of a blind princess who journeys through medieval towns and countryside, where she can chat with locals, collect more powerful tools and gear, and swing her best swords against wolves and bandits.
There are no graphics, other than some colored dots that float across the screen.
Instead, "The Vale" is made to be played with a controller and headphones via sound cues, as players listen for the voices of townspeople, walk carefully toward the trickle of a river and listen to the footfalls and growls of enemies before swinging a sword in just the right direction.
Levels are laid out octagonally, so there are no corners in which players can get stuck.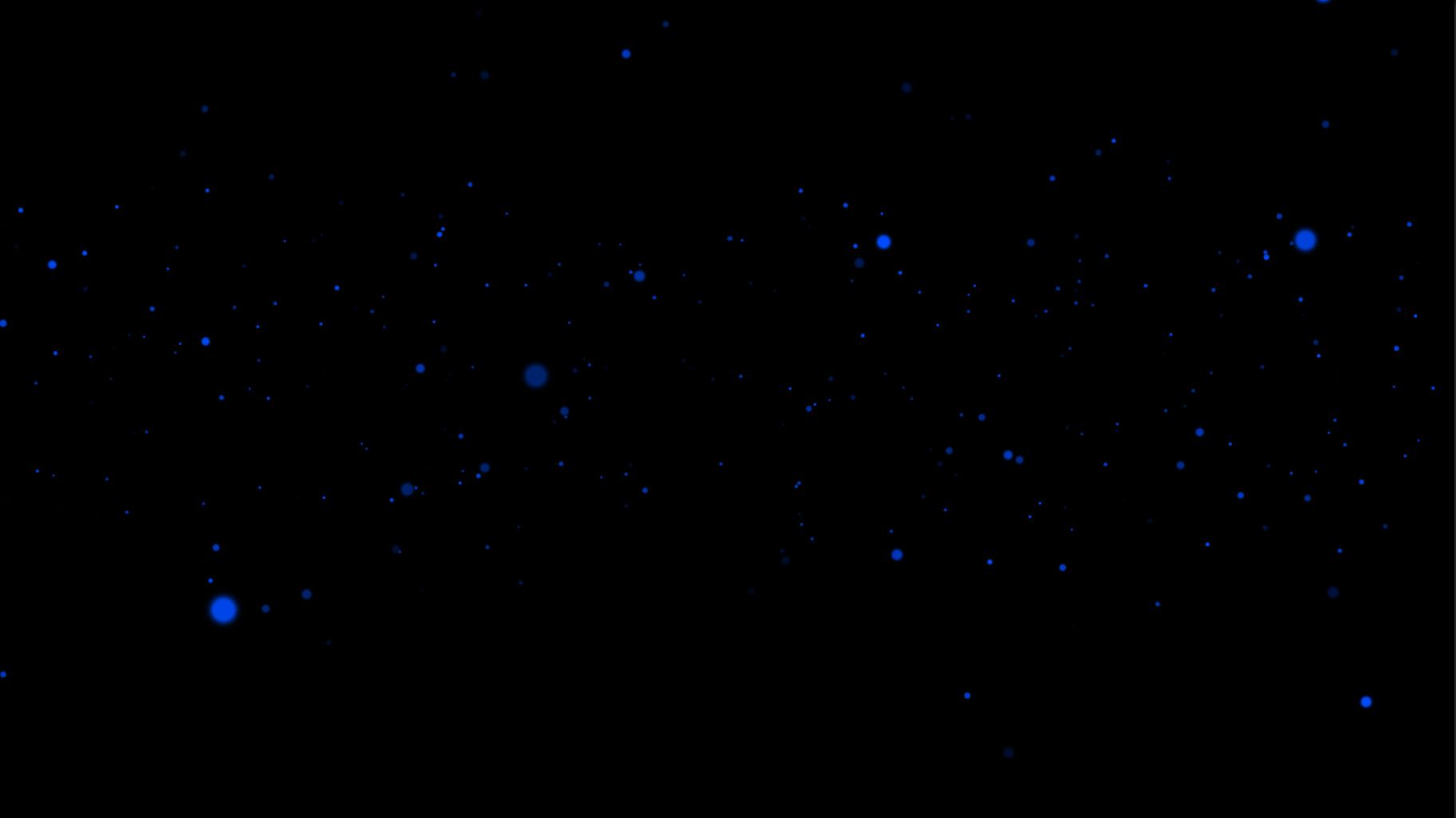 What they're saying: "I was trying to think of a game I could make where we could focus on narrative and would not be super expensive to make," Evans told Axios, regarding his original ambitions.
As he developed the idea, he realized it could be appealing to blind players and reached out to the Canadian National Institute for the Blind for advice.
"I liked Dave from the first day I met him and also thought his project was totally worth it," the CNIB's Martin Courcelles told Axios. Courcelles is blind and an avid gamer.
Courcelles likes the way The Vale's protagonist asks her companions to describe things to him, " because I do that with my wife all the time."
Evans learned early on from blind and low-vision gamers that making the lead character in an audio-only game was a trope some in the community perceived skeptically.
The main feedback he got: "The blindness of the character couldn't be the defining feature of that character, and it had to bleed away as the game progressed. So this wasn't about a blind person. It was about Alex, the character we created."
The big picture: In recent years, making games more accessible to players of different abilities has become a bigger concern for game developers and publishers.
What's next: Evans, whose career in big-budget games was in audio, said he hopes game teams that invest heavily in dialogue, music and sound effects recognize how close they are to making something that is accessible for blind and low-vision players.
"​​I'd love to encourage bigger companies to think, well, how can I deliver that to the blind community?" he said.
"That's the Holy Grail, I think, is for the community to be playing games everyone else is playing."
2. When Google wanted Epic
More details emerged today about a possible plan at Google to buy "Fortnite"-maker Epic when the two companies began butting heads over the economics of the popular game on the Android Google Play store.
They popped up in a newly unredacted complaint by Epic in its antitrust suit against Google, the result of a judge turning back an effort to seal swathes of the filing.
Why it matters: Epic would say this shows how Google wanted to squelch dissent from the creators of what was one of the most popular games stores.
It also makes for an enticing what-if.
From Epic's newly unredacted complaint filing:
"As a potential alternative," a senior Google executive proposed that Google "consider approaching Tencent," a company that owns a minority stake in Epic, "to either (a) buy Epic shares from Tencent to get more control over Epic," or "(b) join up with Tencent to buy 100% of Epic."
The big picture: While Epic's lawsuit against Apple has gotten more attention (verdict is coming ... any day now?), Epic's suit against Google over much of the same issues about restrictive mobile app store policies still has a long way to go.
Google has called the suit "meritless."
3. A local esports team's hopes
The Minnesota "Call of Duty" league team Rokkr is trying to become a big part of the local sports scene, Axios Twin Cities' Audrey Kennedy reports.
Zoom out: Around 50% of its fans are from states other than Minnesota, a number that has increased since its recent win, COO Brett Diamond said.
The goal is to make ROKKR a Minnesota brand first, while keeping national relevance, according to the team's content director and longtime pro player Ashley "MiDNiTE" Glassel.
It's planning on launching partnerships with local high school leagues and hosting watch parties at Twin Cities bars as well as tournaments at its Eagan headquarters.
Stephen's thought bubble: It's hard even in normal non-pandemic circumstances for esports teams to generate local followings, given that so much of esports fandom and viewership occurs online.
But sports traditionally can derive passionate followings by associating a team with a local community.
What's next: The Rokkr made it to the first round of the "CoD" world championships but lost its first-round match today.
Read more: Minnesota ROKKR esports team heads to the championships
4. If VR for games wasn't your thing ...
Facebook's newest VR push involves an app called "Horizon Workrooms," which offers a virtual alternative to company meetings, Axios chief tech correspondent Ina Fried writes.
How it works:
The app, being released in beta form today, allows people with an Oculus Quest 2 headset to gather in a conference room-like space using the headset's internal cameras to replicate hand motions and other visual cues.
It also uses spatial audio to link each person to their physical spot in the virtual room, another way to make it feel more like a real gathering.
Participants can collaborate on a shared whiteboard as well as bring in photos and other documents.
In a briefing with reporters this week, Facebook CEO Mark Zuckerberg dropped in, first via video chat and then in VR using his avatar. "We shouldn't really have to physically be together to feel present or collaborate or brainstorm," Zuckerberg said. "We think it is going to be a big use case for VR."
Stephen's thought bubble: VR social spaces have been empowering for people who otherwise might not be able to interact with others or be comfortable doing so.
But it's hard to see how using VR to enhance work meetings reduces more barriers than it creates--in terms of access or even what can be expressed in a VR meeting that can't in, say, a video conference call.
5. Need to know
💰 TinyBuild is buying indie developer Animal for $10.2 million, its third acquisition of the year, Gamasutra reports.
🇦🇷 Game developers keep seeing sales spikes from Argentina, Vice reports, thanks to players tricking the platform into thinking they live there, in order to buy games at lower "local" prices.
🤔 A "Call of Duty: Warzone" streamer who was caught cheating during a stream offered as an excuse that he did it "to prove that the only way to get banned is to be reported by a big streamer," CharlieIntel reports.
6. Worthy of your attention
Investigation: "How Roblox is exploiting young game developers" [People Make Games, YouTube]
Interviewer: Do you think that kids should be encouraged to try and sell things on Roblox?
11-year old game developer Emile: "I think that kids should be encouraged, but they should be lied to about how easy it is. Because it's not easy."
7. A new addition to a very old game
The classic first-person shooter "Quake" is being released on modern consoles and PC today, with all its old content and something new: an expansion by MachineGames.
"Quake" may not be for everyone, but can we agree that it's pretty cool to see a modern studio making something new using a graphical style from 1996?
🎁 Like the newsletter? Refer Axios Gaming to your friends to spread the word and get free stuff in the process. Follow the link here to begin.
🐦 Find us on Twitter: @megan_nicolett / @stephentotilo.
We will not be writing this newsletter in VR.