Axios Gaming
November 24, 2021
Happy Thanksgiving Eve! It's Megan, here to say that Stephen and I are grateful to you, our readers, for being such a delight.
🦃 No newsletter Thursday or Friday. See you next week!
Today's edition is 1,127 words, 4.5 minutes.
1 big thing: Roblox sues YouTuber over "terrorist threats"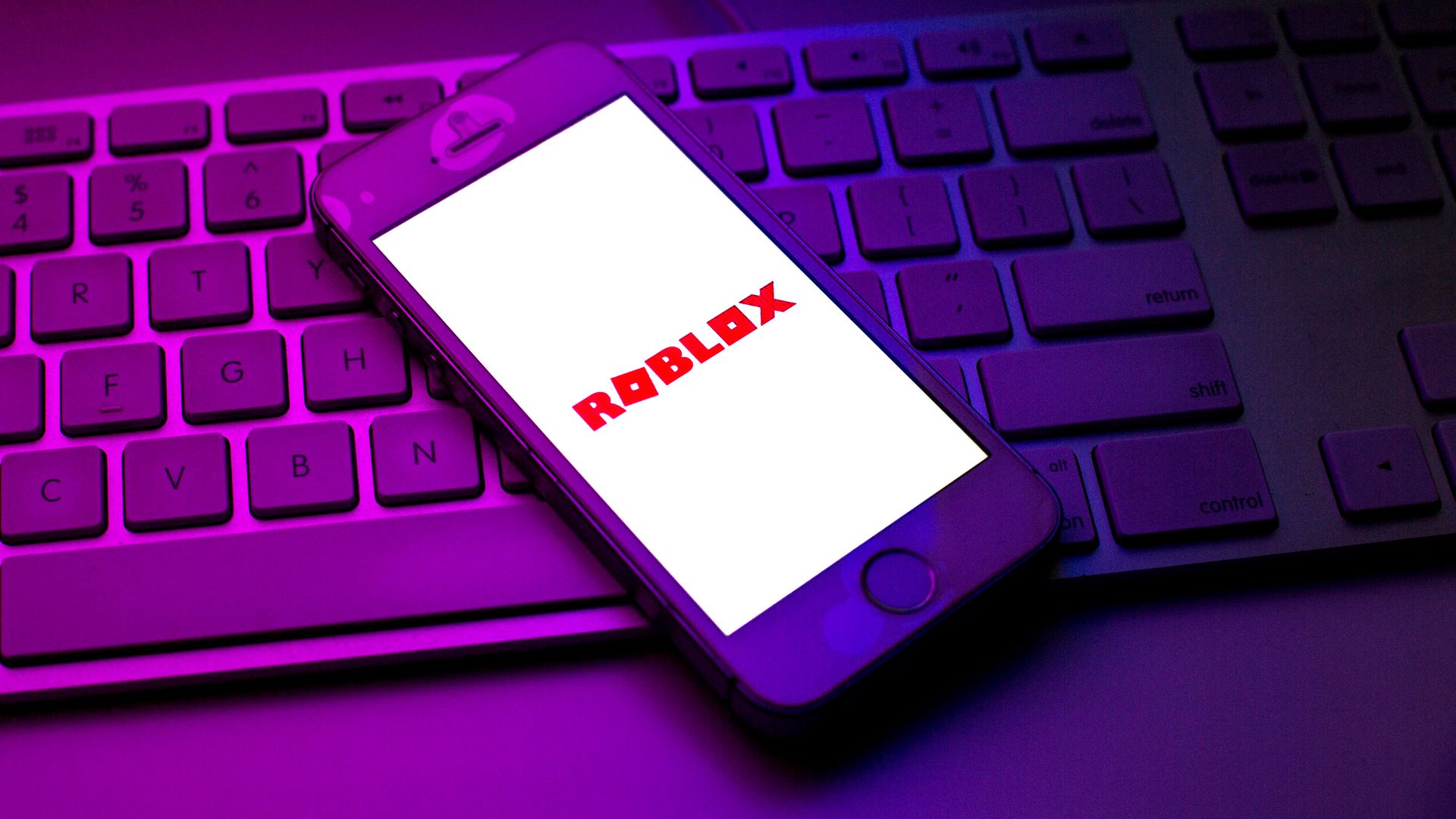 The Roblox Corporation is suing a YouTuber for breach of contract and fraud.
Details: Social gaming platform Roblox is seeking $1,650,000 in damages against content creator Benjamin Robert Simon ("Ruben Sim"), alleging that he is the leader of a "cybermob" and "commits and encourages unlawful acts designed to injure Roblox and its users."
Grievances against Simon also include allegations of posting "false and misleading terrorist threats" in order to keep Roblox users from participating in events; this includes a threat that temporarily shut down the 2021 Roblox Developers Conference in San Francisco earlier this year, per the suit.
Simon — who the company says has a "long history of fixating on and then harassing people" — has been permanently banned from the platform, but continues to "circumvent" those restrictions.
Reasons for his ban include terms of service violations ranging from the use of slurs to "attempting to upload a sex game," inappropriate photos of himself and photos of Adolf Hitler, the company said.
Why it matters: The platform is massively popular among millions of kids; it's also a place where 1.3 million people make monetized content.
As of August, it had more than 48 million active daily users.
The big picture: Platforms are fighting back against users who turn their services into vehicles for hate and harassment.
In September, Twitch sued two users after accusing them of targeting marginalized streamers as part of "hate raids," which are coordinated attack campaigns.
How content creators use platforms is still subject to the judgment of those platforms themselves, especially in the case of abuse.
2. "Battlefield 2042" has a lot of fixes coming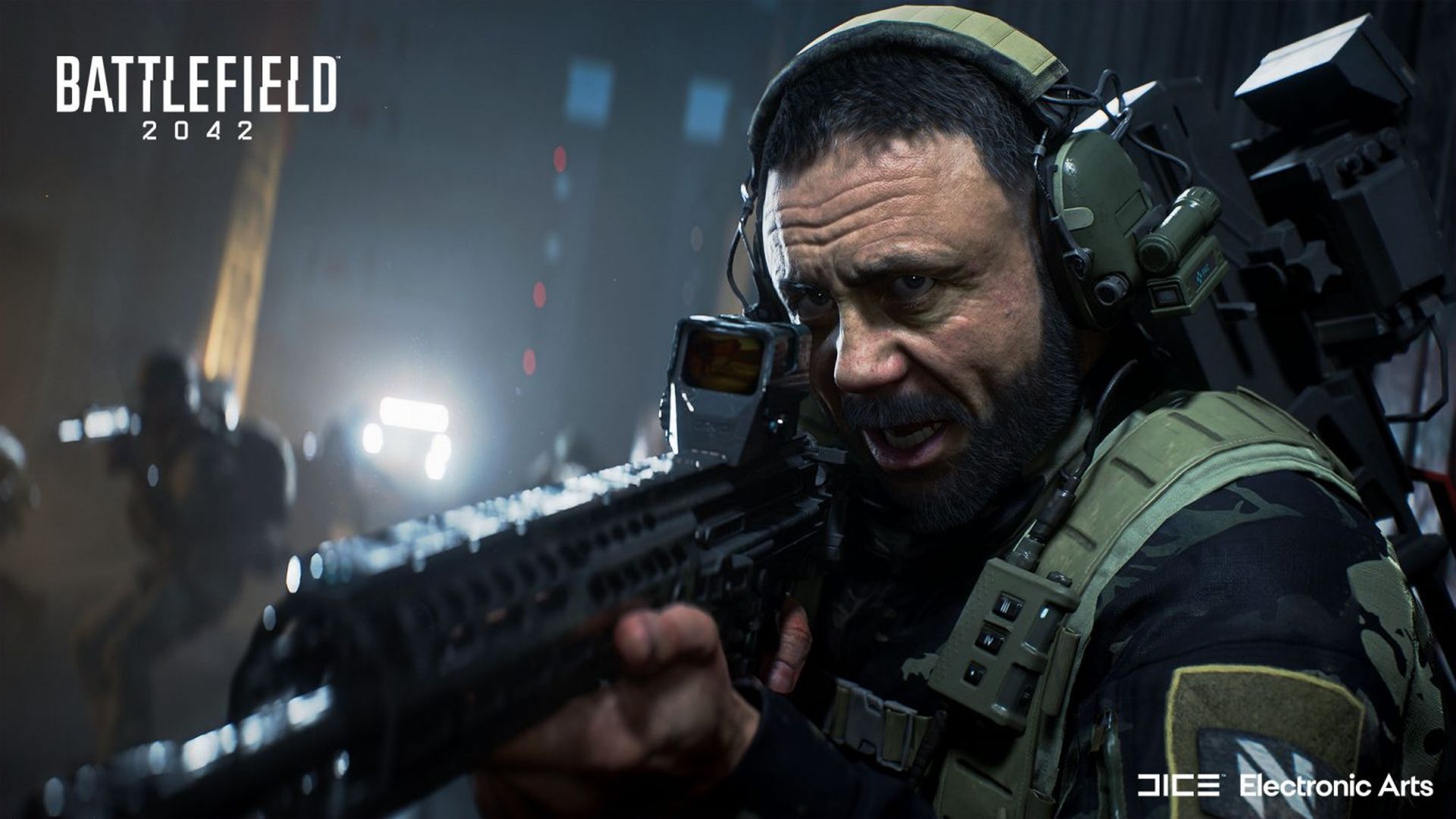 "Battlefield 2042" will get at least two "major" updates in the weeks to come, with the first rolling out tomorrow.
Why it matters: The launch of "Battlefield 2042" has been bumpy, thanks to a mix of missing features, bugs and other performance problems.
EA DICE wrote on its site that "a further, substantial" update will arrive in December. "We are also working on another update that we are looking to deploy in advance of the Holidays."
Among the issues it's looking to fix in those updates: server stability, balance for the game's gunplay and map fixes, as well as improvements to user interface, progression and matchmaking.
On Steam, thousands of players have left negative reviews, making it one of the platform's worst-reviewed games.
The big picture: Even high-profile modern games still have bad launches that can potentially improve over time.
Games like "Cyberpunk 2027," or more recently "Grand Theft Auto: The Trilogy," were released with a variety of bugs and glitches that make the experience unenjoyable for players.
EA DICE has already released an update in the form of a day-one patch to fix "critical" issues around bugs and gameplay stability.
"Battlefield 2042" is likely to be a better experience for players willing to wait it out.
3. Microsoft's failed "u up" to Nintendo
A letter about Microsoft's infamous bid to buy Nintendo is available to read as part of the company's recently released digital museum, which celebrates the Xbox's 20th anniversary.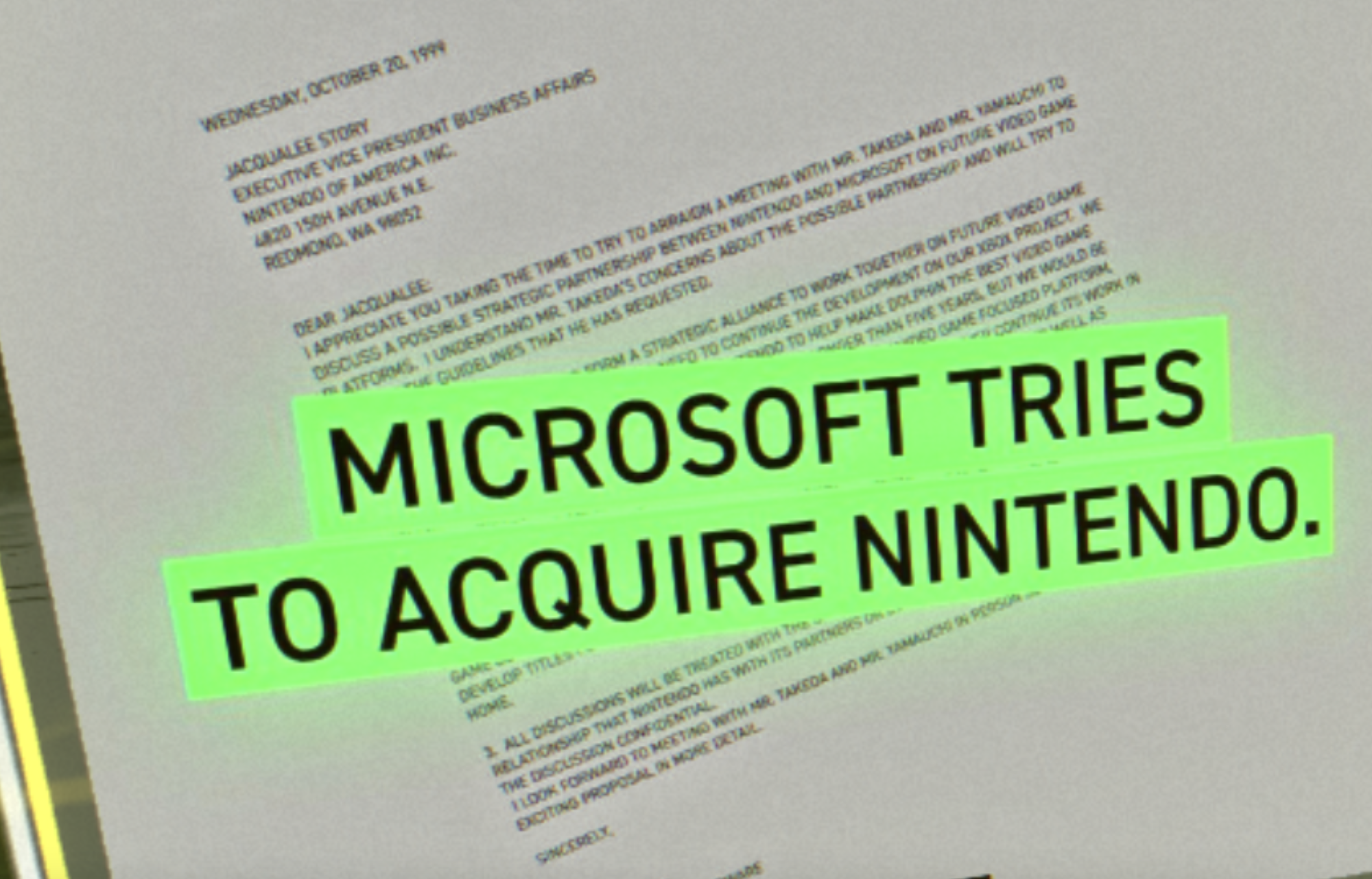 Details: On the museum's timeline in the history of the original Xbox, "Microsoft tries to acquire Nintendo" in spring 2000 (though the letter itself is dated Oct. 20, 1999).
The letter is between Xbox's then-hardware chief Rick Thompson and Nintendo's former executive vice president of business affairs Jacqualee Story, though the meat of it is pointedly covered with a highlighter green caption.
"I appreciate you taking the time to try to arraign [sic] a meeting with Mr. Takeda and Mr. Yamauchi to discuss a possible strategic partnership between Nintendo and Microsoft on future video game platforms," it reads. "I understand Mr. Takeda's concerns about the possible partnership and will try to [text is hidden] the guidelines that he has requested."
You can make out a few other bits, including mentions of a "strategic alliance" and Dolphin, Nintendo's code name for the GameCube.
Flashback: In January, Bloomberg published an oral history of Xbox, which revealed that Microsoft tried to buy companies such as Electronic Arts, Midway Games, Square — and Nintendo.
"They just laughed their asses off," Kevin Bachus, director of third-party relations, told Bloomberg. "Like, imagine an hour of somebody just laughing at you. That was kind of how that meeting went."
The bottom line: The letter itself is no bombshell, but rather a tasty little piece of history — and a comical L for Microsoft.
4. Need to know
🤝 Deadline reports that Amazon Studios is "nearing a deal" to create a TV series based on BioWare's space epic franchise "Mass Effect."
🤔 "Dragon Age" senior creative director and longtime BioWare employee Matt Goldman has left the company. Goldman and BioWare have "mutually agreed to part ways."
💳 IGN has compiled an extensive list of Black Friday deals to kick off your holiday shopping.
👟 Pokémon and Converse are partnering to release a new set of themed sneakers featuring Bulbasaur, Pikachu, Jigglypuff and more on Dec. 10.
🌈 "Life Is Strange: True Colors" launches for the Nintendo Switch eShop on Dec. 7, with a retail release coming Feb. 25.
5. Worthy of your attention
The Sonic Macy's Thanksgiving Parade crash: An oral history (Jack Yarwood, Polygon)
"As I remember it, when the balloon hit the lamppost the glass fell onto the crowd, hitting a retired police officer, and a small child was trampled on when the crowd moved back from the falling glass. The police walkie talkies reported the incident as a "police officer down," adding to the chaos of the day.
"We didn't want the press saying Sonic had taken down a police officer."
6. Master Chief smells awful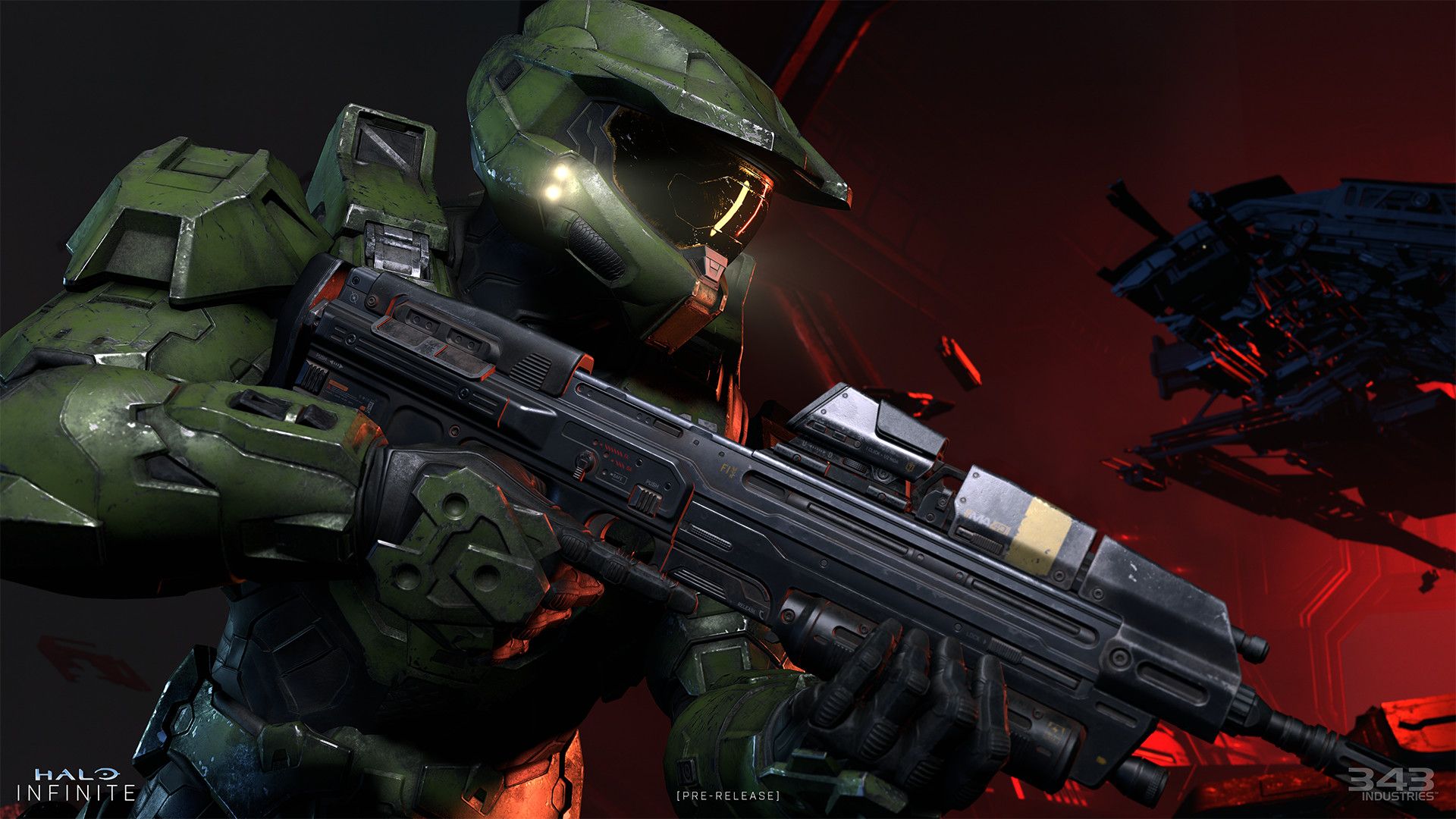 The excrement experts over at Polygon dot com have released a new horror unto the world, this time about iconic Halo hero Master Chief.
How does he go to the bathroom? I'm so glad (?) you asked.
"You know what? Master Chief just ... does it," Halo writer Joseph Staten told Polygon. "[He] doesn't have time to worry about bodily fluids. He's got more important things to do, and clearly [...] he just does that in the suit."
In case that wasn't enough to ruin your perception of everybody's favorite helmet guy, one more nail in the coffin from creative director Frank O'Connor: "We were having a conversation [recently] and someone's like, 'I wonder what Chief smells like?' and I was able to rattle off a long explanation of just how awful it is."
"He can stay in his armor for days and days on a mission and never come out of it. We had to create fiction for 'Can Chief take his armor off on his own, or can he do it with simple assistance?' […] If we're on a properly equipped spaceship, this stuff can be taken on and off — more importantly cleaned and air conditioned."
Petition to add stink lines to Master Chief in all future Halo games, for accuracy.
🎁 Like the newsletter? Refer Axios Gaming to your friends to spread the word and get free stuff in the process. Follow the link here to begin.
🐦 Find us on Twitter: @megan_nicolett / @stephentotilo.
So many Polygon links, not intentional, but they're really wilding out over there.