Axios Gaming
June 12, 2023
Happy Monday.
I've been out in L.A. for nearly a week now, seeing heaps of amazing new video games and talking to a lot of fascinating people about the business and the art form.
It'll take a few newsletters to get through it all, but I promise it'll be worth it.
⚡ Situational awareness: The FTC is expected to sue in federal court for an injunction to block Microsoft's bid for Activision Blizzard, per CNBC.
Today's edition: 1,551 words, a 6-minute read.
1 big thing: 2023's next blockbusters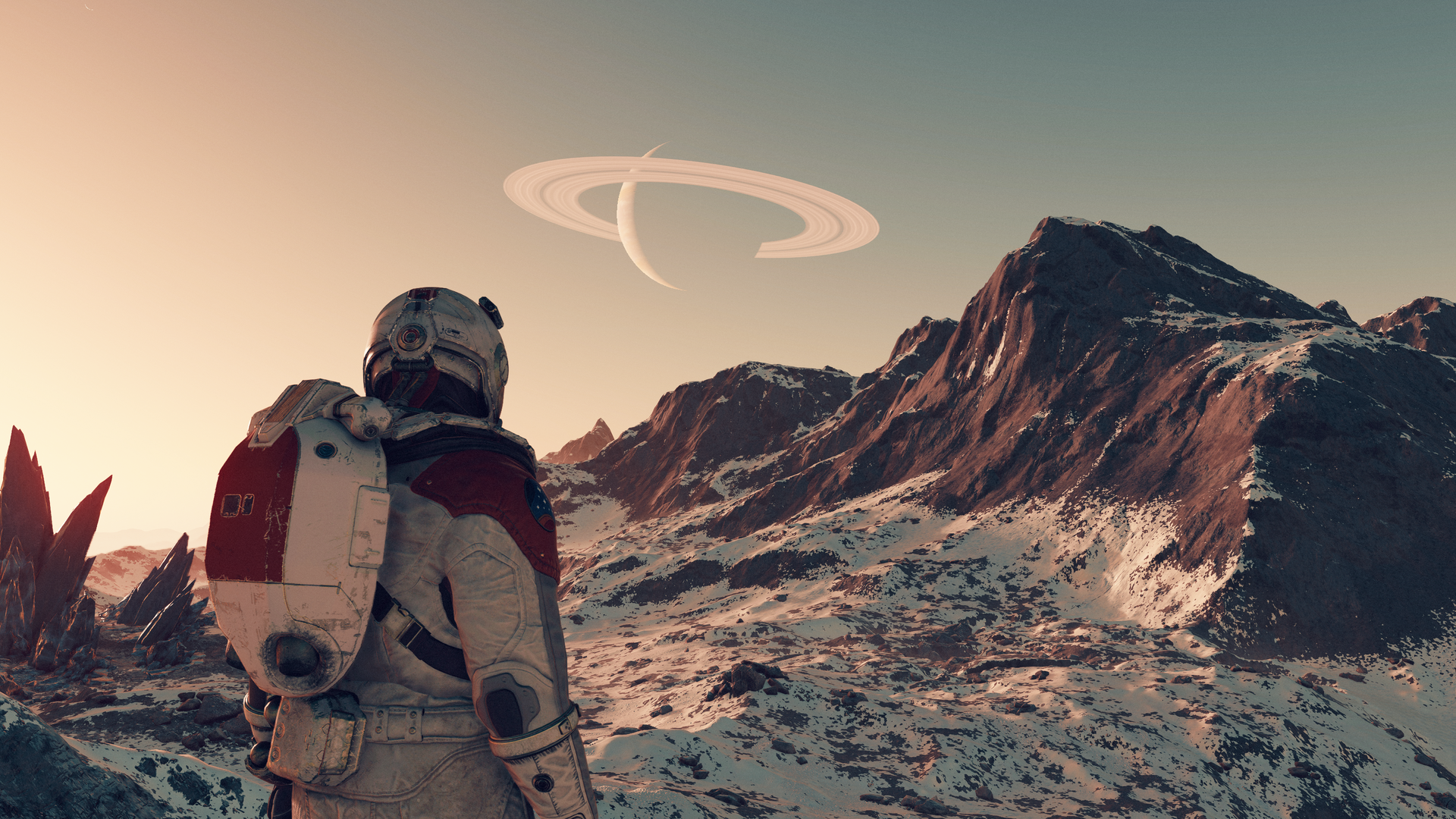 A series of video game showcases over the last two weeks has filled out much of the release calendar for late 2023 and roughly sketched out 2024, with some notable exceptions.
Driving the news: Last Wednesday's live Summer Game Fest stage show in Los Angeles and a well-received, prerecorded cascade of trailers by Microsoft on Sunday filled in a lot of blanks.
The late 2023 calendar now looks like this:
August
September:
October:
What's missing:
For 2024:
2. Microsoft: Games are taking longer to make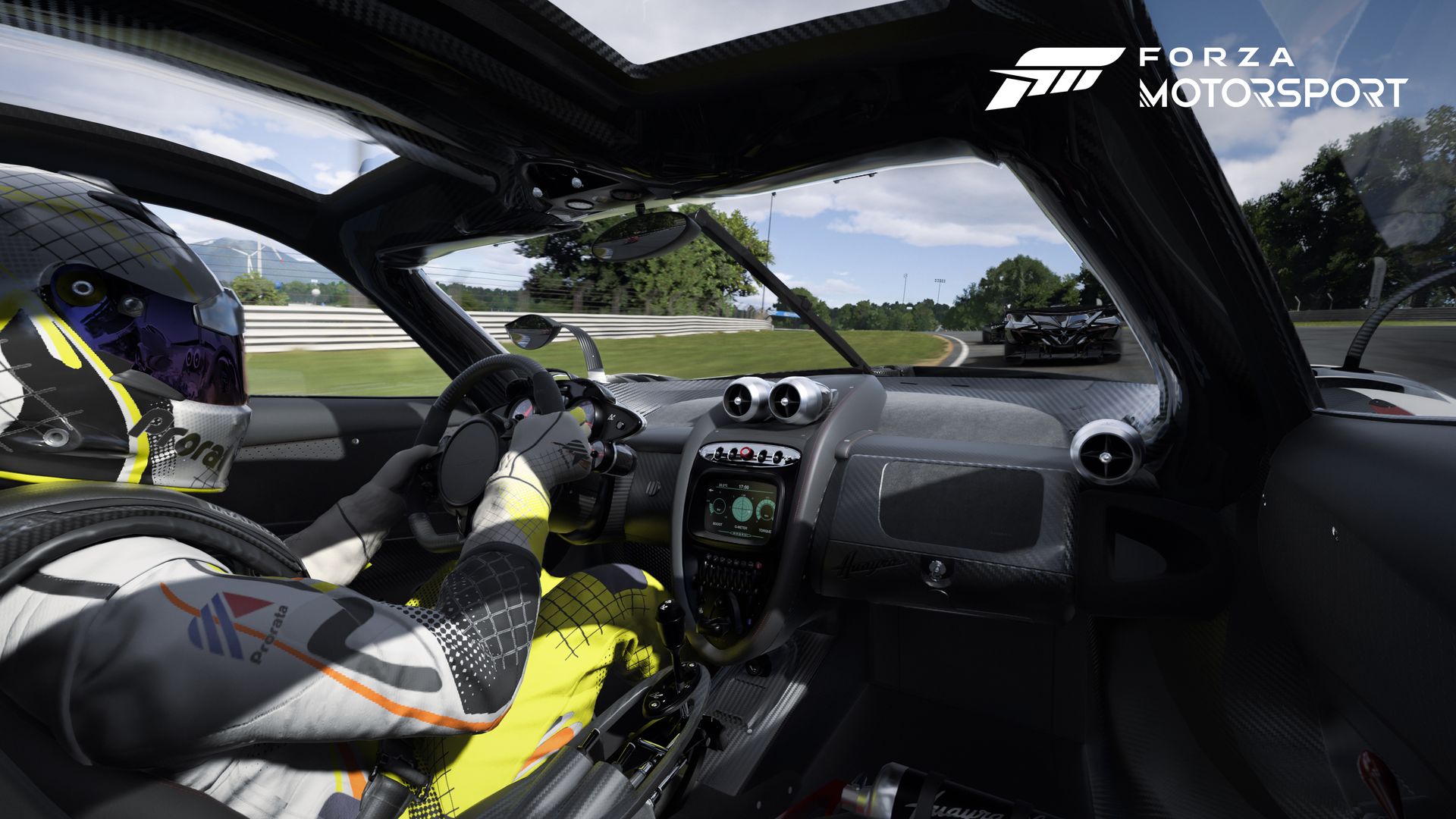 Longer game development cycles for big-budget games are here to stay, Xbox game studios chief Matt Booty tells Axios.
Why it matters: Top development teams that once put out a few games a decade may soon be lucky to put out more than one.
That's been catching people inside and around gaming by surprise, Booty says.
What they're saying: "I think that the industry and the fans were a little behind the curve on sort of a reset to understand that games aren't two or three years anymore," he said, specifically referring to development cycles for high-end, big-budget games such as the ones Xbox mainly publishes.
"They're four and five and six years."
The broader context for his comments was the slowdown of releases from many of Xbox's studios, including some fallow periods in recent years and belated game reveals from teams the company purchased as many as five years ago.
Between the lines: Booty says the longer creation process is due to the increased complexity of modern games plus the need to reach higher technical marks with 4K-compatible graphics and advanced lighting.
"There are higher expectations. The level of fidelity that we're able to deliver just goes up."
Yes, but: Some games will still be made quickly. Booty believes smaller teams working on indie projects may still be able to make great games in as little as a year, in some cases.
Be smart: The extra time needed to make top games isn't a temporary phenomenon that can be written off as a short-term fluke from the pandemic.
Says Booty: "Games continue to get more ambitious as an art form."
3. Activision's Bud Light moment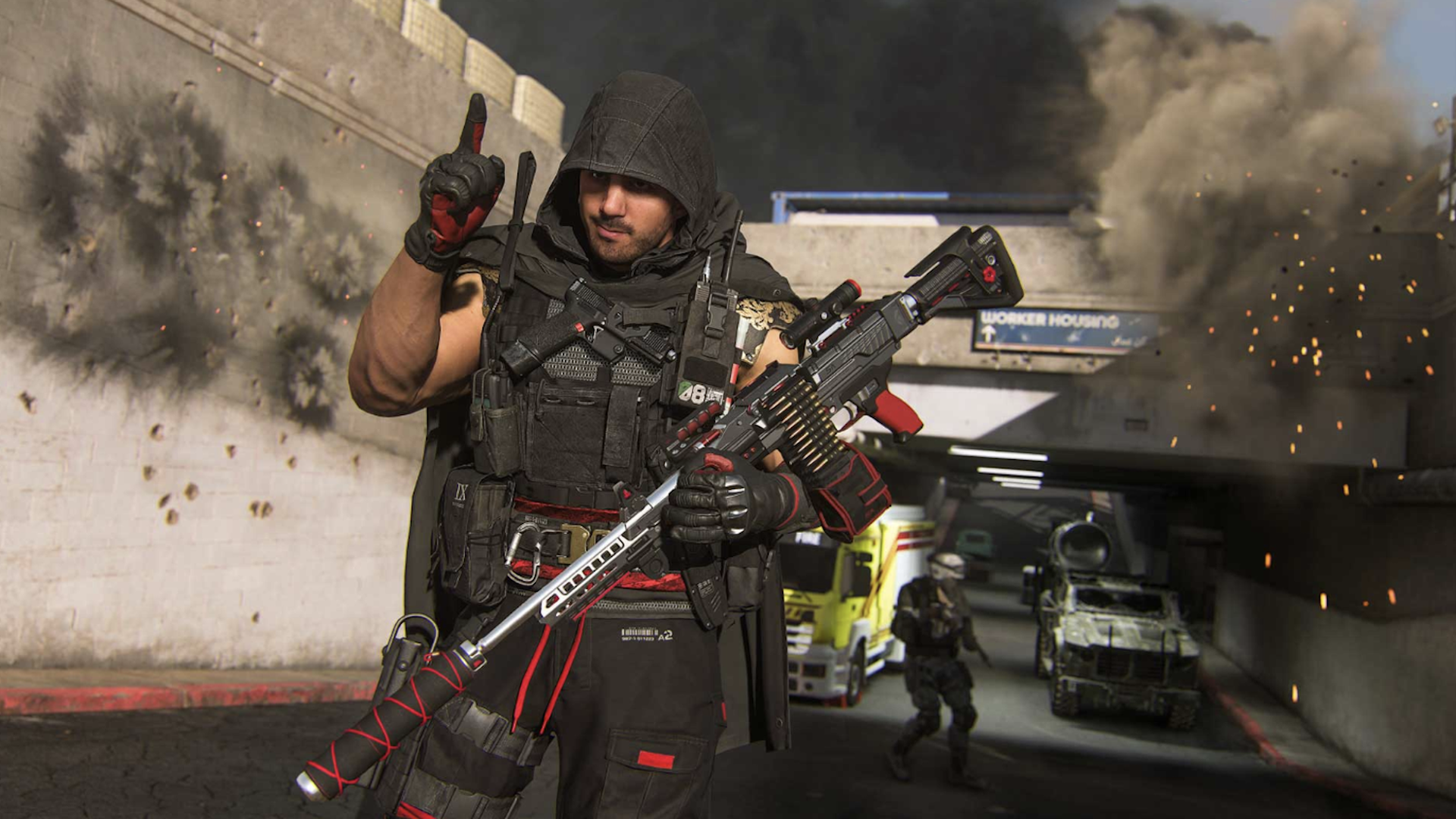 Activision has now removed in-game depictions of two of its most popular fans from its Call of Duty games last week, in a row over an anti-LGBTQ+ comment by one of the players.
Driving the news: On Thursday, the company pulled a depiction of popular gamer Nick "Nickmercs" Kolcheff from its leading Call of Duty games. On Sunday, an Activision rep told Axios that it was also cutting Tm "TimTheTatman" Betar, who asked to be removed in solidarity with Kolcheff.
Both men had been added to the game as purchasable $20 alternate looks for players' Call of Duty characters, a sign of the rising relevance of gamers whose livestreams of what they play make them celebrities in the scene.
The players are social media stars with large gamer followings. Kolcheff's Call of Duty livestreams average nearly 41,000 viewers. Betar has streams to an audience of 5 million subscribers on YouTube.
Details: Kolcheff had been removed after the streamer posted his reaction to a video showing a brawl that occurred outside a Glendale, California, school board vote over whether to designate June as Pride month.
In the melee, people wearing "Leave Our Kids Alone" T-shirts took swings at pro-LGBTQ+ activists.
On Wednesday, an esports commentator had posted a clip of the brawl and wrote: "Americans are in a sad place right now. Let people love who they love and live your own life."
Kolcheff replied: "They should leave little children alone," Kolcheff "That's the real issue."
In a livestream, Kolcheff said his tweet "wasn't an anti-gay tweet." As new parents, he said, he and his wife "want to be the ones to talk to our kid about things like that."
What they're saying: "Due to recent events, we have removed the "NICKMERCS Operator" bundle from the Modern Warfare II and Warzone store," Activision tweeted from the official Call of Duty Twitter account.
"We are focused on celebrating PRIDE with our employees and our community."
Kocheff's comments were condemned by many people online, but others rallied to his side.
Twitter replies to promotional tweets from the Call of Duty accounts became swarmed with comments about leaving kids alone or calling for a Bud Light-style boycott.
On Saturday, Betar publicly asked Activision to remove his content from the game. A day later, the company obliged.
4. Need to know
💰 Microsoft expects to make a record $1 billion in revenue from PC gaming, Xbox boss Phil Spencer told reporters Sunday.
👕 In a possible reference to Microsoft's desire to buy Activision Blizzard, Spencer wore a T-shirt for the classic video game Hexen during part of Xbox's game showcase.
While Spencer has used T-shirts to hint at new games, in this case, Spencer encouraged an interviewer at Polygon to consider who made and published the game. In this case, Hexen was made by Activision-owned Raven Software, published by Microsoft-owned id Software, though Activision holds the rights to the franchise.
🎮 Microsoft is launching a $349 black version of its lower-powered Xbox Series S, up from $299 for the white model thanks to a doubling of internal storage to 1TB.
It's the first new Xbox hardware model since the Xbox Series S and X launch in November 2020 and the first upgrade from any console-maker since Nintendo's OLED Switch in October 2021.
😲 Genshin Impact maker MiHoYo has tripled its revenue in three years and made more than $2 billion in profits in 2022, according to a Chinese state media report, via the South China Morning Post. (MiHoYo is privately held and doesn't publicly report its finances.)
👀 47% of console players in the U.S. are female, as are 50% of PC players and 54% of mobile gamers, according to a new report by Circana (formerly NPD).
Notable: 52% of Switch systems are female-owned, compared to 45% for Xbox Series, 41% for PS5.
🤔 Riot Games and League of Legends players have reached an agreement to resume the League Championship Series, following an unprecedented player walkout.
🦶 One of the best trailers of the past week was for Baby Steps, a new indie game from the makers of Ape Out and Getting Over It. It's all about making a man walk.
5. Soles of the kingdom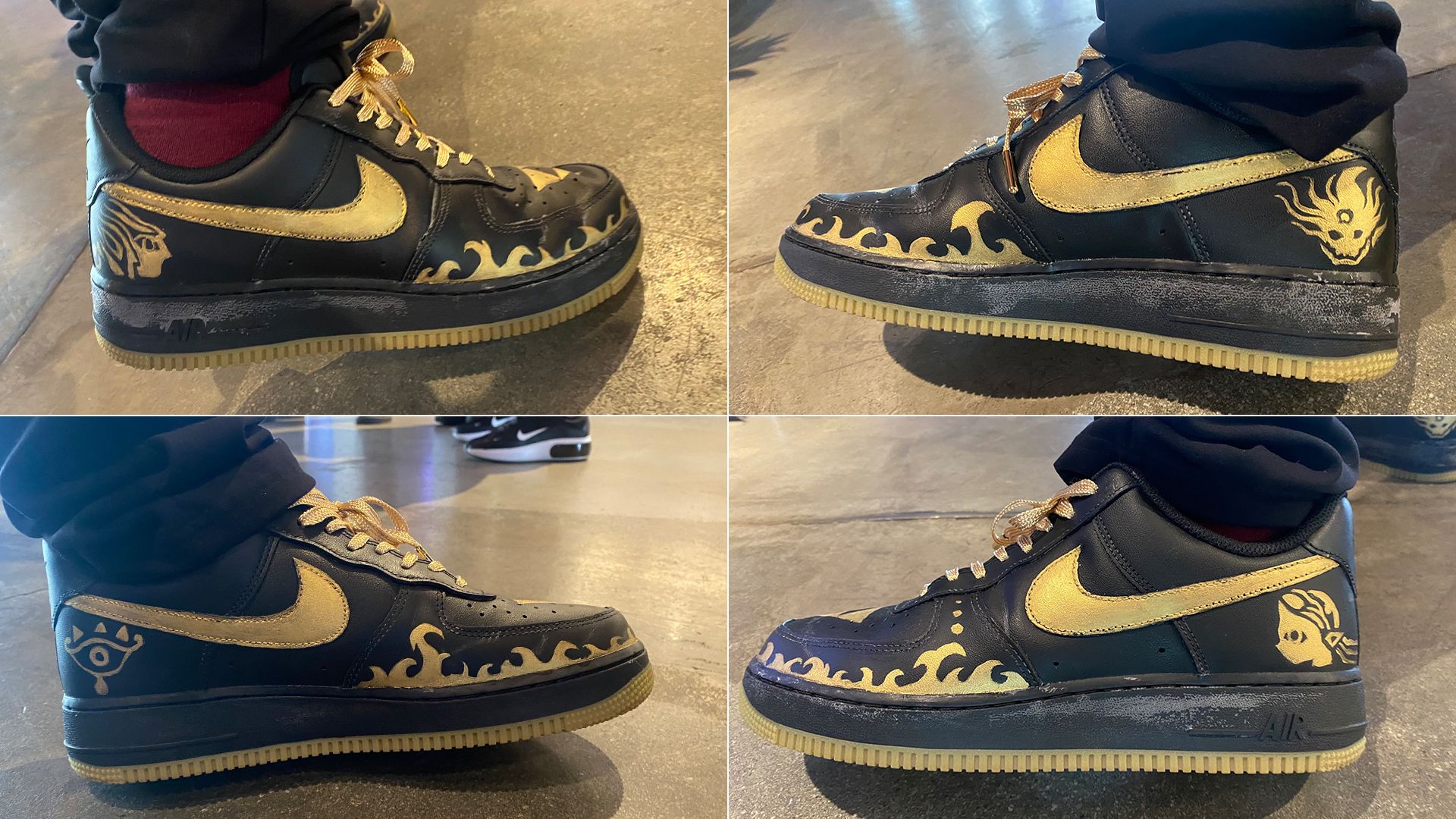 Video game designer Chandana Ekanayake has gotten into painting Nike Air Force 1s, including this pair that celebrate Nintendo's most recent Zelda games.
Look closely and you'll spot Link, Zelda and Ganon.
There's even a Tri-Force on top (which you can also see here).
Between the laces: Ekanayake was out in LA to promote his team's upcoming cooking/skateboarding/relationships/combat game Thirsty Suitors and was wearing them Saturday while running demos.
He told me it took him a day to paint the Zelda shoes.
And he's made himself a terrific red, gold and purple Thirsty Suitors pair too.
🎁 Like the newsletter? Refer Axios Gaming to your friends to spread the word and get free stuff in the process. Follow the link here to begin.
🐦 Find me on Twitter: @stephentotilo.
Thank you to Scott Rosenberg for editing and Kathie Bozanich for copy editing this newsletter.
No hidden messages in my shirts.