Axios Gaming
March 02, 2023
Happy Thursday.
Someday I'm going to count how many browser tabs I wind up opening in the process to create each newsletter. Maybe I should close more of them too?
Today's edition: 1,587 words, a 6-minute read.
1 big thing: D.C. presses gaming companies on online extremism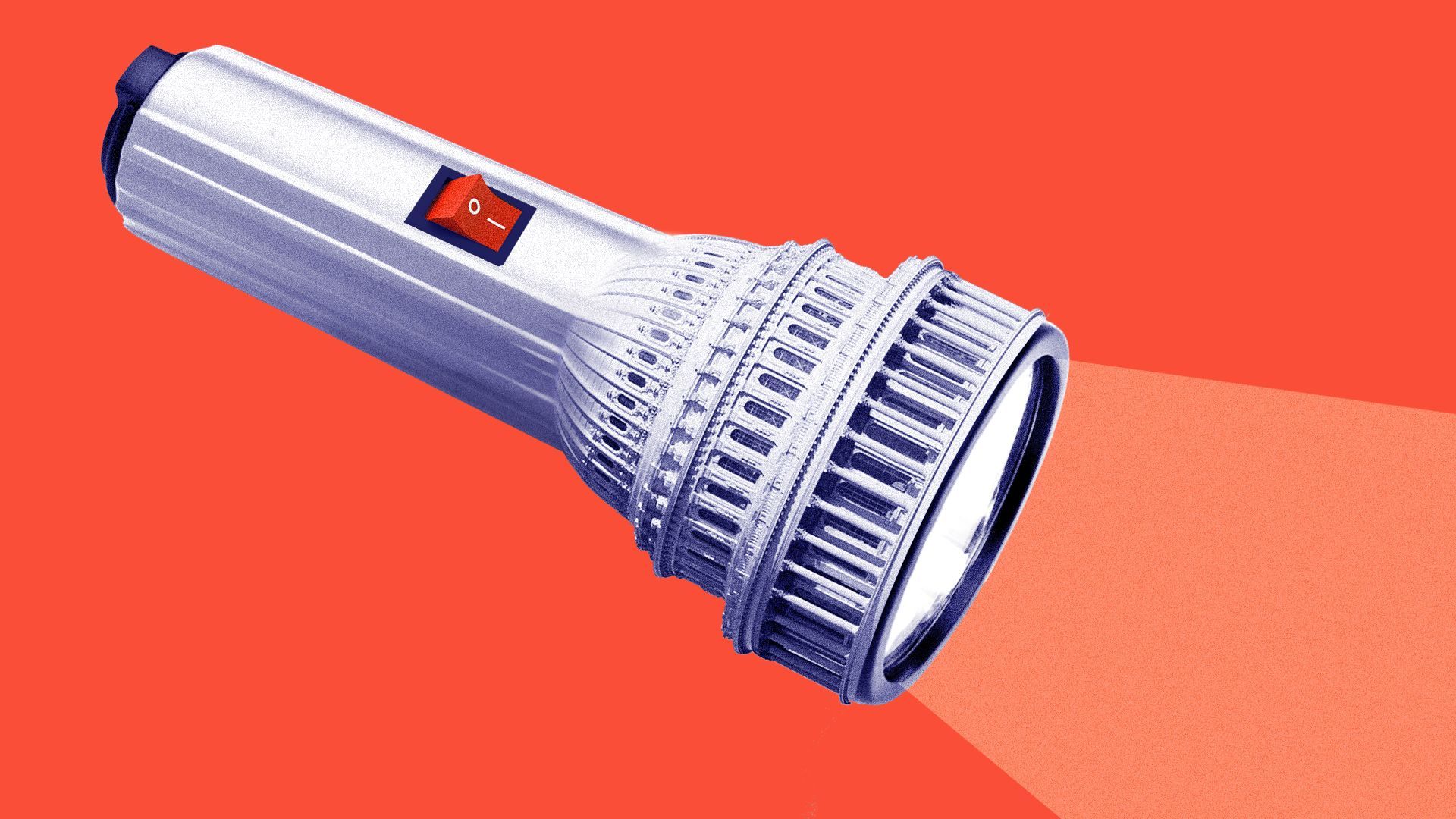 Major video game companies have been insufficiently forthcoming about responding to a reported rise in white supremacy and other extremism in online games, the office of Rep. Lori Trahan (D-Mass.) tells Axios.
Driving the news: Trahan is releasing — and criticizing — summaries of responses from 14 video game companies regarding problematic behavior in online games.
Last year, Trahan and other congressional Democrats requested the companies describe their harassment and extremism policies, fueled by an Anti-Defamation League report that found a recent rise in hateful conduct in games.
The report found that 16% of young players said they'd been exposed to white supremacist comments while playing games, higher than the 14% exposed through in-person conversation, but lower than the 26% through social media.
"Congresswoman Trahan is actively looking at possible avenues for legislative actions to further shine a light on how extremism exists in online games and explore what can be done by regulators, companies and gamers to better address the issue," Trahan spokesperson Francis Grubar tells Axios.
Details: Many of the responses to Trahan's six-part questionnaire — which come from such game companies as EA, Activision, Microsoft, Epic Games, Krafton, Sony and Tencent — describe policies for combating harassment, including in-game tools for reporting problematic players.
Fortnite-maker Epic Games said it has more than 1,500 specialists to address player reports.
Sony mentioned the ability for players to record recent interactions to include in incident reports.
Tencent said it prioritizes reports from accounts used by minors.
Yes, but nine of the 14 responses don't detail efforts to assess or mitigate extremism in their games, despite being asked, according to tallies provided by Trahan's office.
A notable exception: Roblox says it has a dedicated team reviewing terrorism and violent extremism.
What they're saying: "I'm disappointed that the majority of companies failed to address some of our most urgent questions, including providing us with their policies around extremism, as well as transparency reporting around these topics," Trahan said in a statement.
The other side: "The industry takes this issue very seriously and it's frustrating to hear it's not seen that way," Aubrey Quinn, a spokesperson for the gaming industry's trade group the Entertainment Software Association, said in a statement.
The ESA had sent its own letter to Trahan and other congressional leaders, outlining the measures the industry has taken with parental controls and moderation.
While condemning white supremacy and other forms of hate, the ESA letter suggests the political alarm over games is based on an overly broad use of the term "extremism."
"Suggestions that playing video games expose players to 'extremist' behavior cause a false alarm and create a false reality. The reality is that millions of Americans are engaging in fun, positive and valuable play on our platforms. That is because our members place a high priority on creating safe and inclusive environments. And where harmful behavior surfaces, our industry addresses it promptly."
Be smart: The popularity of online games creates challenges of scale for game companies or anyone else trying to monitor for hateful speech.
Human moderators, automated chat filters and parental controls are all existing tools used industry-wide.
Some companies responding to Trahan's questionnaire also said they currently or plan to use artificial intelligence to help detect problematic comments or content from players.
2. The Olympics flirts with esports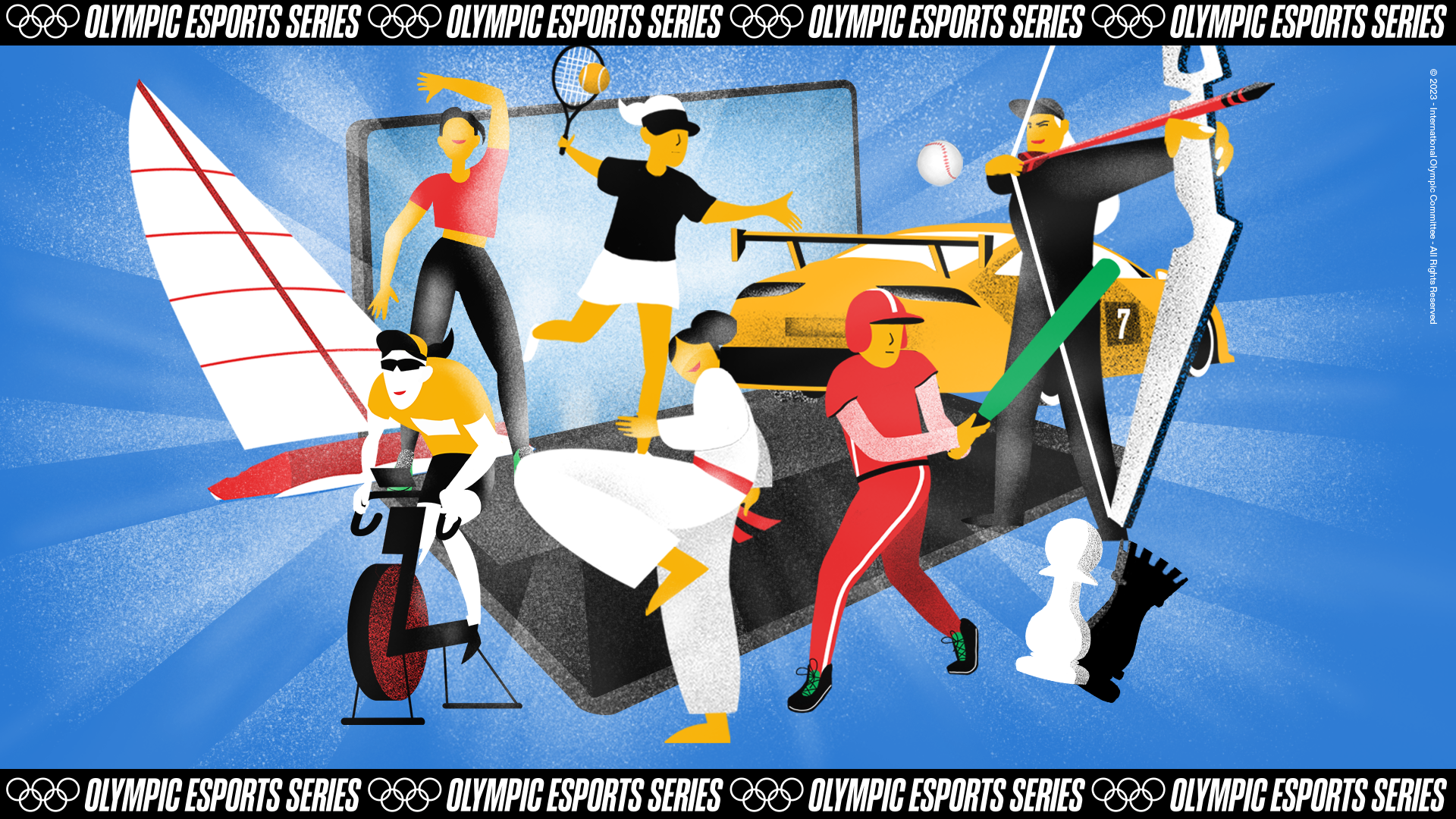 Gaming in the Olympics? Not just yet. But the International Olympic Committee is sanctioning another Olympics Esports Series.
Driving the news: The new competition, announced by the International Olympic Committee yesterday, will culminate with grand finals in Singapore this June.
Details: The event will feature video games that adapt familiar real-world sports and games, including baseball, archery and chess.
None of the usual esports — like League of Legends, CS:GO and Street Fighter — are included.
But competitive dancing will make the cut via Ubisoft's Just Dance.
3. Nintendo's vanishing classics
The addition of 15 classic Game Boy and Game Boy Advance games to the Nintendo Switch last month will be deeply offset by the removal of 155 titles for those platforms from the online marketplace for two outgoing Nintendo platforms this month, according to an Axios check of the systems' online stores.
Why it matters: Nintendo's back catalog, comprising scores of Mario, Zelda and Pokémon titles, is beloved by millions of players, but the company makes it challenging for users to purchase and play those games on recent hardware.
This week, gaming historian Phil Salvador noted on Twitter that a third of all Pokémon games released since the series' start in the late 1990s will soon become commercially unavailable to buy and download on Nintendo platforms.
What's happening: On March 27, Nintendo will shut off the online shops for its 3DS and Wii U platforms, cutting off access to their libraries of classics.
Beyond the Game Boy collections, that includes 94 Nintendo Entertainment System (NES) games, 51 Super NES games, 21 Nintendo 64 games and 31 Nintendo DS games offered through Wii U. The 3DS sells more than 150 games for classic systems too.
Nintendo has been slow to match those offerings via its more recent Switch console. That device launched in 2017 and began adding games from classic Nintendo consoles in late 2018. Its vault of classics, available to paying Nintendo Switch Online subscribers, includes 60 NES and SNES games apiece and 22 Nintendo 64 games, but nothing from the DS.
Be smart: Keeping classic games available requires developing emulators that can make modern systems run old software, a non-trivial task.
Some frustrated fans will turn to unauthorized emulators that can run pirated copies of classic games on computers and phones, but Nintendo routinely sends its lawyers to stymie such moves.
4. Need to know
⬇️ The global video game console market shrank nearly 8% to $56.2 billion in 2022 due to a shortage of new PlayStation and Xbox consoles, according to industry analyst Piers Harding-Rolls.
👀 EA has laid off 207 Apex Legends game testers contracted through the firm Magnit in Baton Rouge, Louisiana, according to local news station WAFB, which confirmed the tally with the state's labor commission.
💰 EA has applied for trademarks for "FC Coins" and "FC Points," signaling that it plans to bring its microtransaction business model from its outgoing FIFA sports series to its rebranded EA Sports FC.
🚀 The managing director of forever-in-development sci-fi Ubisoft game Beyond Good and Evil is no longer at the company, the publisher has confirmed to Kotaku. The outlet reports that the game's studio is facing a labor investigation by local authorities.
🤔 Following the tepid release of Forspoken, the game's development studio, Luminous Productions, is being folded into Square Enix, the studio announced.
😲 Hitman studio Io Interactive says it is making an online fantasy role-playing game.
🎮 The Game Devs of Color Expo is returning online on Sept. 27-30.
🛁 Nintendo's senior game designer Shigeru Miyamoto, when asked by NPR which of his game worlds he might like to visit in the afterlife, said: "It'd be great if, you know, I could be in an environment where I can change the kind of work I do all the time. So I think it might just be my desk or my bathtub."
5. The week ahead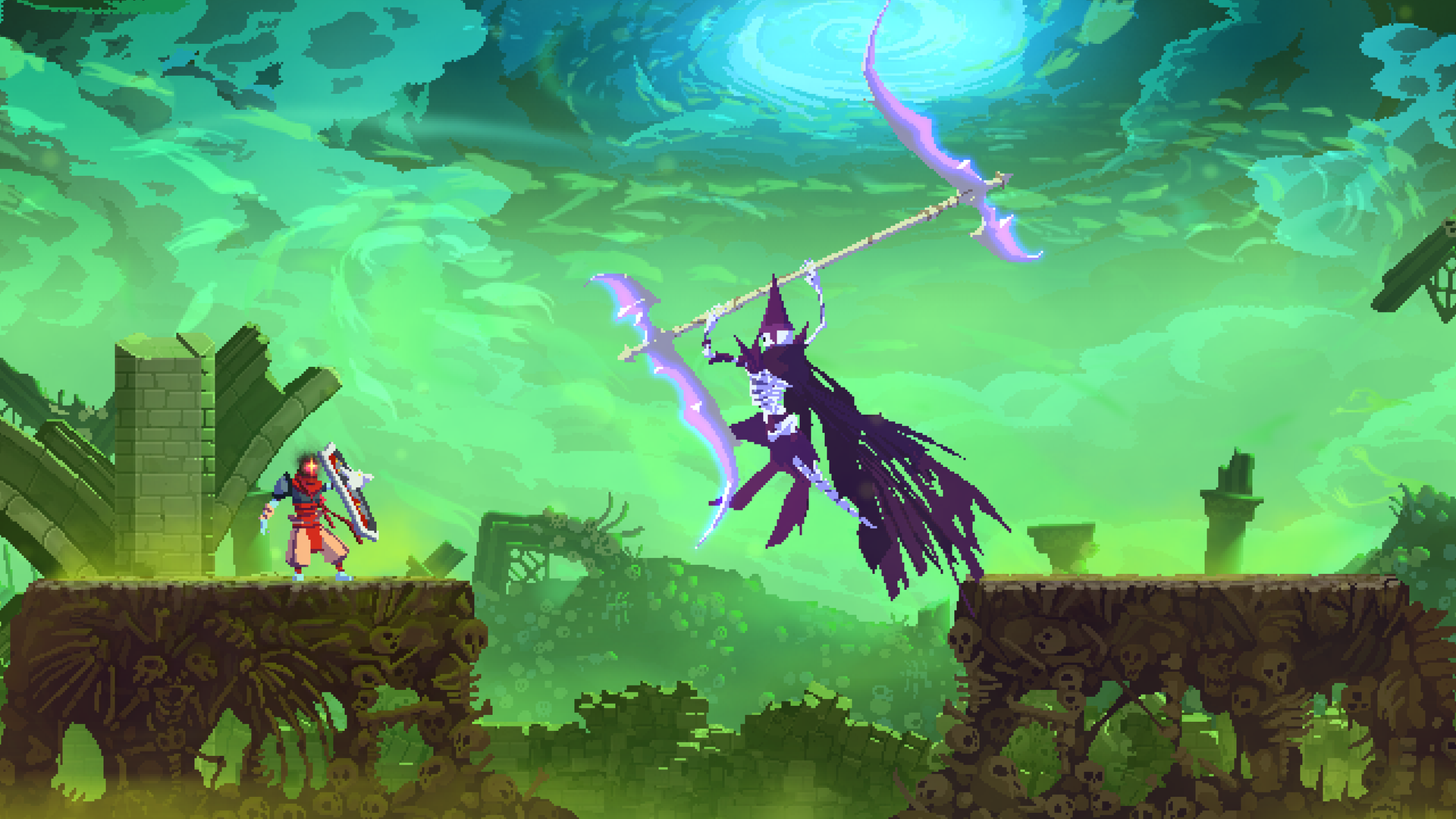 Friday, March 3
Saturday and Sunday, March 4 and 5
Monday, March 6
Tuesday, March 7
Playdate Update, an online showcase for last year's new, little yellow gaming portable, is held.
Wednesday, March 8
Thursday, March 9
Friday, March 10
A quiet day, unless you celebrate the Nintendo-manufactured holiday Mar10 Day.
6. I played ... Wo Long: Fallen Dynasty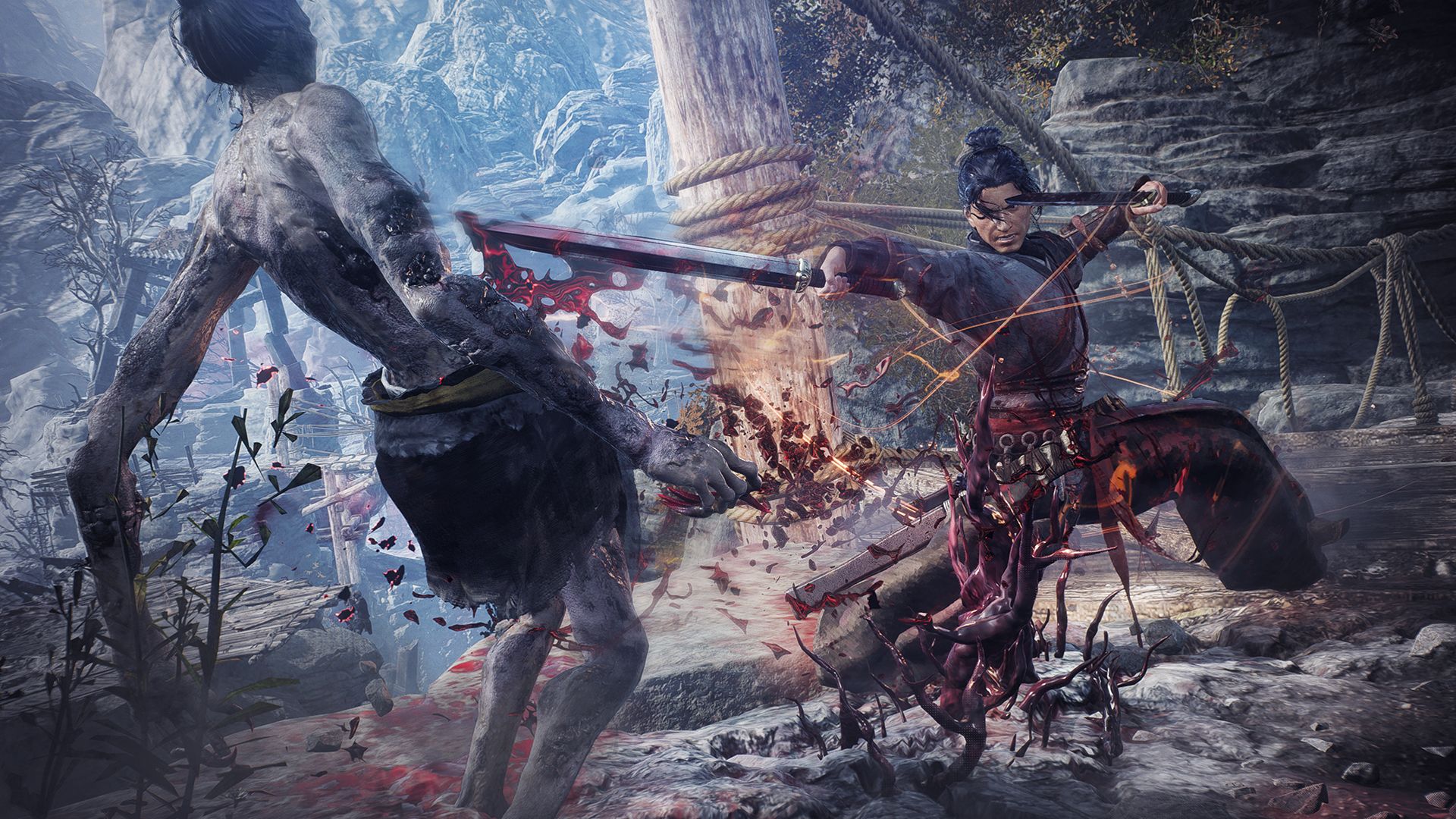 I do not enjoy difficult games. Just never got an appetite for back-breaking challenges, of which the gaming world offers many.
So it's an aberration that, back in 2017, I gave 70 hours of my life to the challenging samurai game Nioh. It's a fluke that I was eager to try what is ostensibly Nioh 3, Koei-Tecmo's new release Wo Long: Fallen Dynasty (played three hours on my PS5, also coming to PC and Xbox, offered through Game Pass)
I'm smitten all over again.
It's tough. Like Nioh, Wo Long is a martial arts combat game (this time set in the Later Han Dynasty) that demands careful play and precise reactions.
You arm your hero with a sword, staff or other melee weapon, then creep through burning villages or cliff-sides, carefully approaching enemies to attack, parry and counter.
The windows for successful reactions are small; the punishment for misses severe; the thrill of overcoming a boss you've lost to for an hour immense.
Hard games are popular. What I get from Nioh and its new successor is what millions get from FromSoftware's Elden Ring and its iconic predecessor Dark Souls, from which Nioh and Wo Long are also descended.
My biggest gripe with this subgenre has been the historic inability to pause, a parent-punishing feature carried into Elden Ring, though it was eventually patched into Nioh long after I was done with the game.
I was thrilled to discover that Wo Long lets you pause. That alone might keep me going. As long as reactions remain sharp and some easier game doesn't woo me away.
🎁 Like the newsletter? Refer Axios Gaming to your friends to spread the word and get free stuff in the process. Follow the link here to begin.
🐦 Find me on Twitter: @stephentotilo.
Thank you to Peter Allen Clark for editing and Kathie Bozanich for copy editing this newsletter.
Going to listen to a lot of De La Soul tomorrow, with a somewhat heavy heart.