Axios Gaming
May 03, 2022
Hello, my favorite readers. It's Megan with today's Tuesday edition of Axios Gaming. But first:
🚨 Situational awareness: My last day with Axios Gaming is this Friday, May 6. I know! I'm very sad too. I'll have more to say about where I'm heading later this month on Twitter.
Today's edition: 1,118 words, 4 minutes.
1 big thing: Prince of Persia's troubled timeline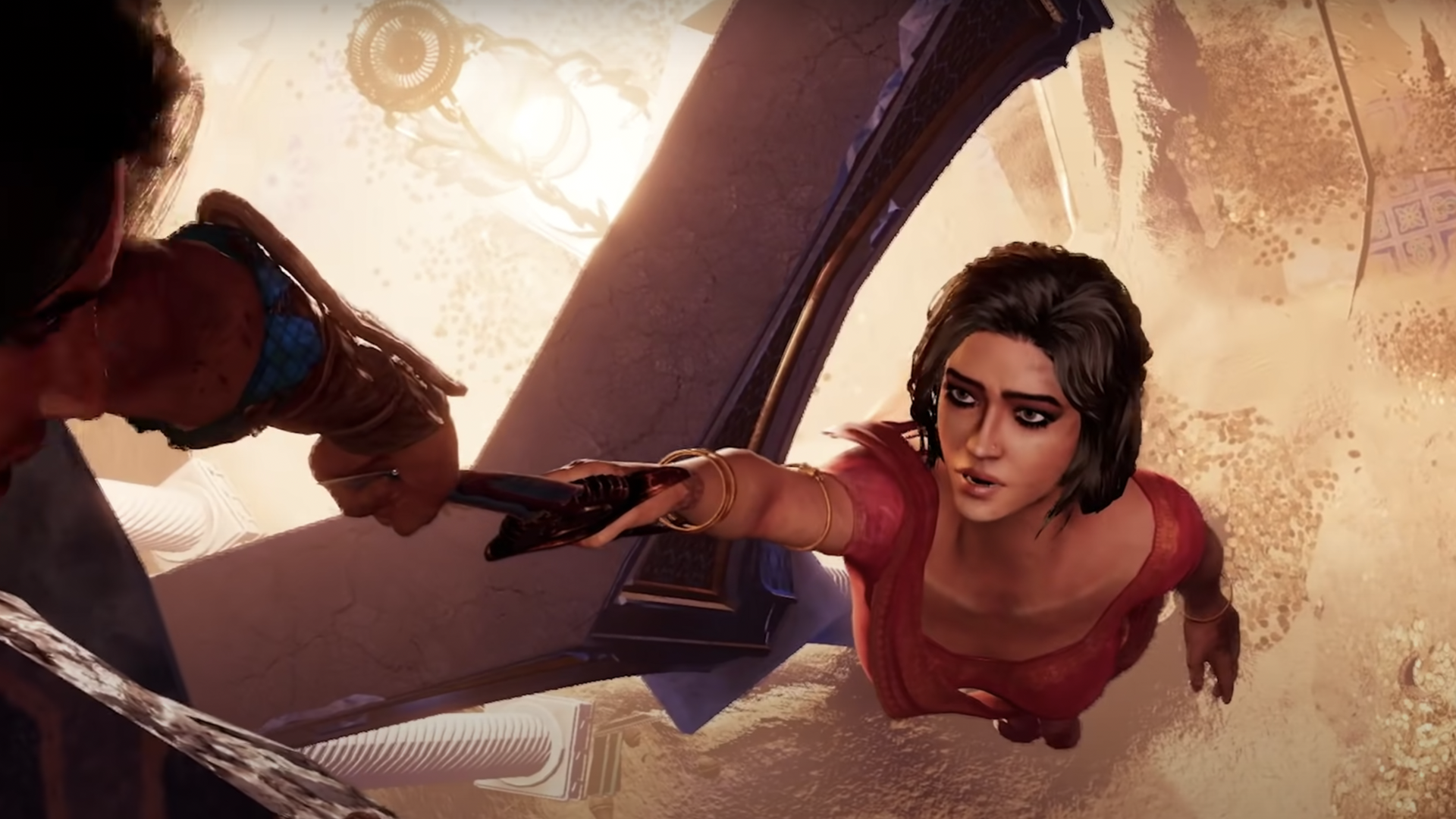 A studio change is the latest in the turmoil surrounding Prince of Persia: The Sands of Time Remake — one of Ubisoft's big titles that has been frequently delayed since its announcement.
Why it matters: The switch to Ubisoft Montréal from studios Ubisoft Pune and Ubisoft Mumbai points to a foundering project embroiled in development issues.
Ubisoft did not respond to a request for comment.
A timeline of Prince of Persia: The Sands of Time, as told by its few-and-far-between tweets:
The big picture: Prince of Persia is the latest of Ubisoft's tentpole projects to run into development woes.
Ubisoft's forthcoming pirate game, Skull & Bones, has endured similar repeated delays. As reported by Kotaku in 2021, the game has suffered from problems around a murky vision and multiple reboots.
The highly anticipated Beyond Good & Evil sequel, despite being announced in 2008, has been MIA for years. Ubisoft CEO Yves Guillemot claims the project is still "progressing well," despite losing its creator Michel Ancel.
2. A changing workforce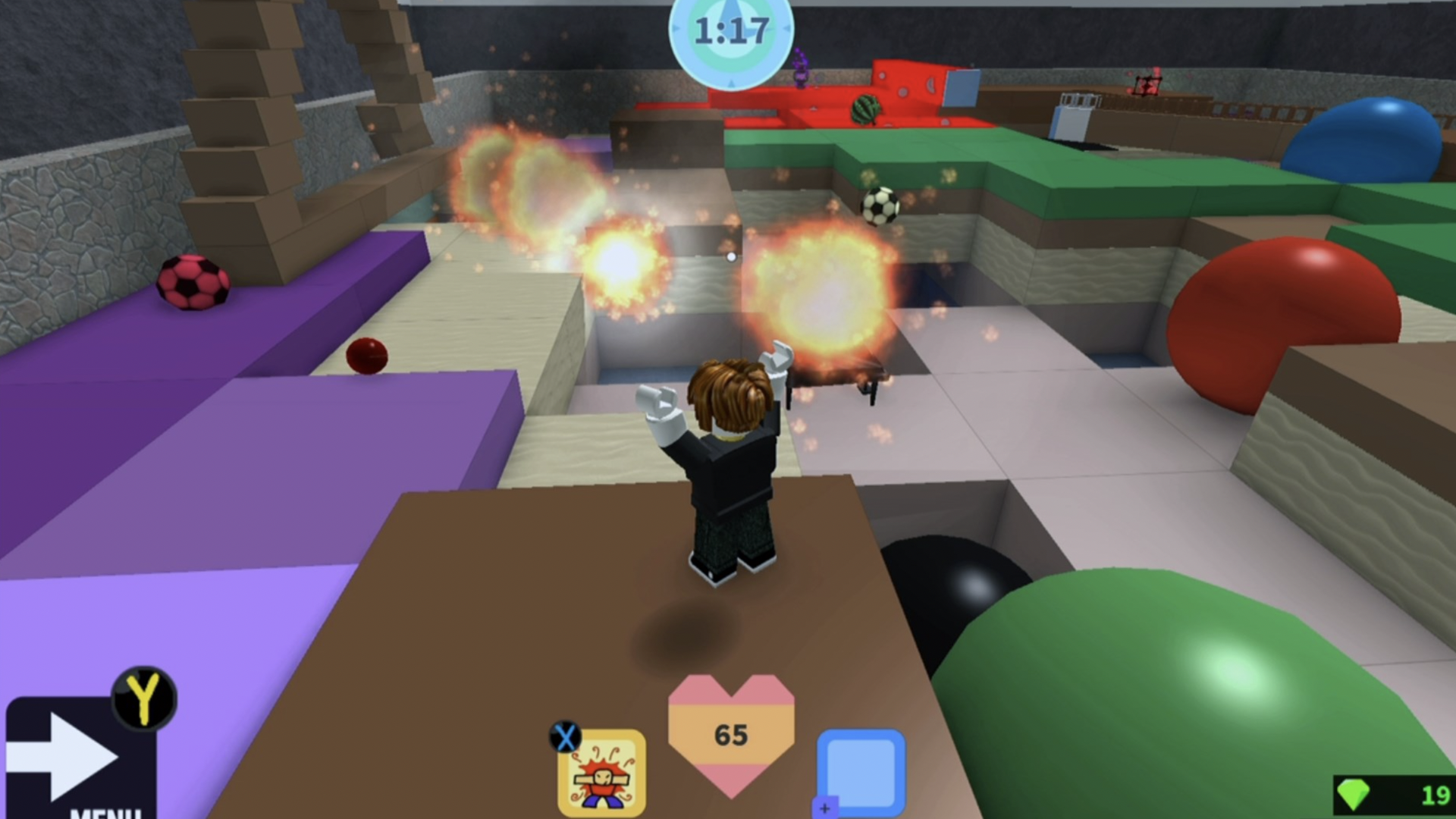 Roblox is changing its work practices by giving employees the choice of how and when they'd like to come into the company's office.
Why it matters: Opening the workplace up to regular remote options gives employees more control over their lives, whether it's where they work or how they engage with their company.
The details: Roblox announced that staff can either work out of the office regularly or choose to do a majority of their work remotely, with a few visits over the year "for quarterly get-togethers."
"In designing this new approach, we wanted to offer employees flexibility to gain more control over their work and personal lives while also providing regular touchpoints to connect, share ideas, and build relationships in person," said chief marketing and people experience officer Barbara Messing.
Employees who choose to work from home will be provided a hoteling desk and travel support for when they visit the office based in San Mateo, California.
Furthermore, the company is allowing staff to work "anywhere they legally can for up to two months per year. "
The big picture: In the wake of the pandemic, the way the game industry engages with remote work and labor conditions is changing.
While many companies are beginning to adopt shorter workweeks, others are embracing remote work as a way to give employees more flexibility and expand their talent pool.
"Since the start of the pandemic, we've all had to adjust to new ways of living and working," Messing said. " ... We recognize that the world as we know it has changed."
3. Two big mobile announcements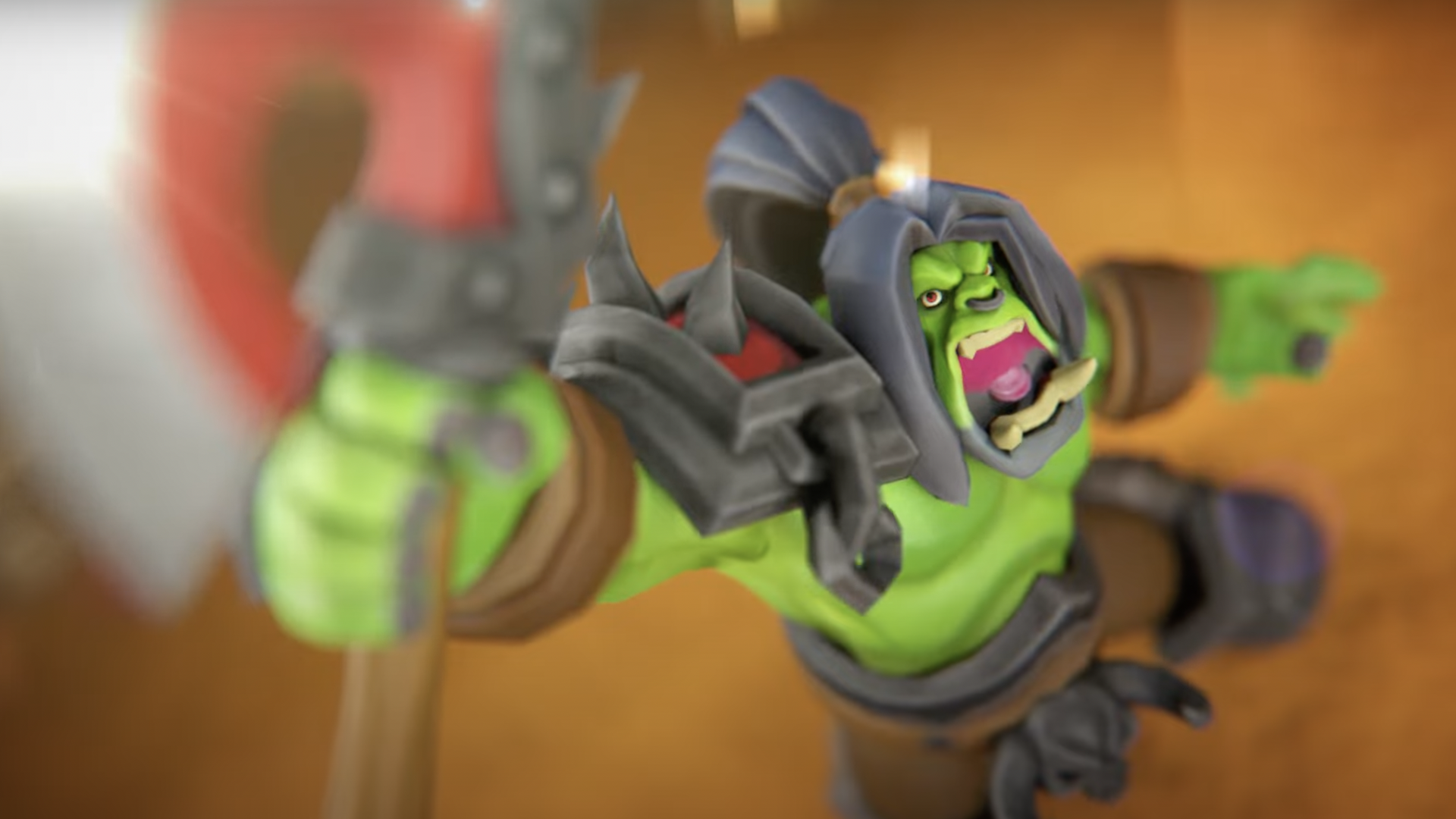 Netflix continues to target mobile audiences, alongside Blizzard, with two new games announced today.
Driving the news: Netflix's reveal, Relic Hunters: Rebels, a spinoff of the Relic Hunters franchise from Brazilian studio Rogue Snail, is available to play today on Android and iOS.
It's a role-playing game in which players collect and craft weapons to fight off enemies; it will only be available for Netflix subscribers.
Netflix continues to invest in video games, particularly in the mobile space; the company has released a few already.
According to Rogue Snail CEO Mark Venturelli, Netflix was an attractive platform because "the idea that we could make games without worrying about monetization was also very compelling, as it allows us to focus on just making a fun game without having to worry about how to pay our bills."
Also today, Blizzard announced Warcraft Arclight Rumble, a mobile strategy game set within the universe of Warcraft.
The game includes six modes as well as more than 60 characters and 70 maps. It'll include a single-player campaign, co-op and PvP battles.
What's next: Arclight Rumble launches later this year for Android and iOS.
4. Need to know
🌹 A PAX East Enforcer has died after being exposed to COVID-19 at the event, Kotaku reports.
❌ Patrick Klein — the chief strategy officer of Efuse, a social platform focused on esports — has resigned. Klein was accused of sexual harassment during his time as a university basketball coach in a 2019 case and found guilty the following year.
🐺 Halo Infinite's Season 2, dubbed Lone Wolves, launched today. It comes with a new battle pass, maps and multiplayer modes like King of the Hill and Last Spartan Standing.
5. Worthy of your attention
Inside the Growing Discontent Behind Nintendo's Fun Facade (Kat Bailey, IGN)
At Nintendo of America, many employees are paranoid about posting on social media lest they be reprimanded or even fired. Translators are a constant feature of life as messages are translated and re-translated. Taking time off can be frowned upon and viewed as putting more of a burden on your teammates. Sick days include fervent apologies and promises to be in touch.
It contrasts with the sometimes overbearing positivity of employees constantly talking about how lucky they are to be at Nintendo, especially in areas like the marketing and localization department.
6. Dream boy Barret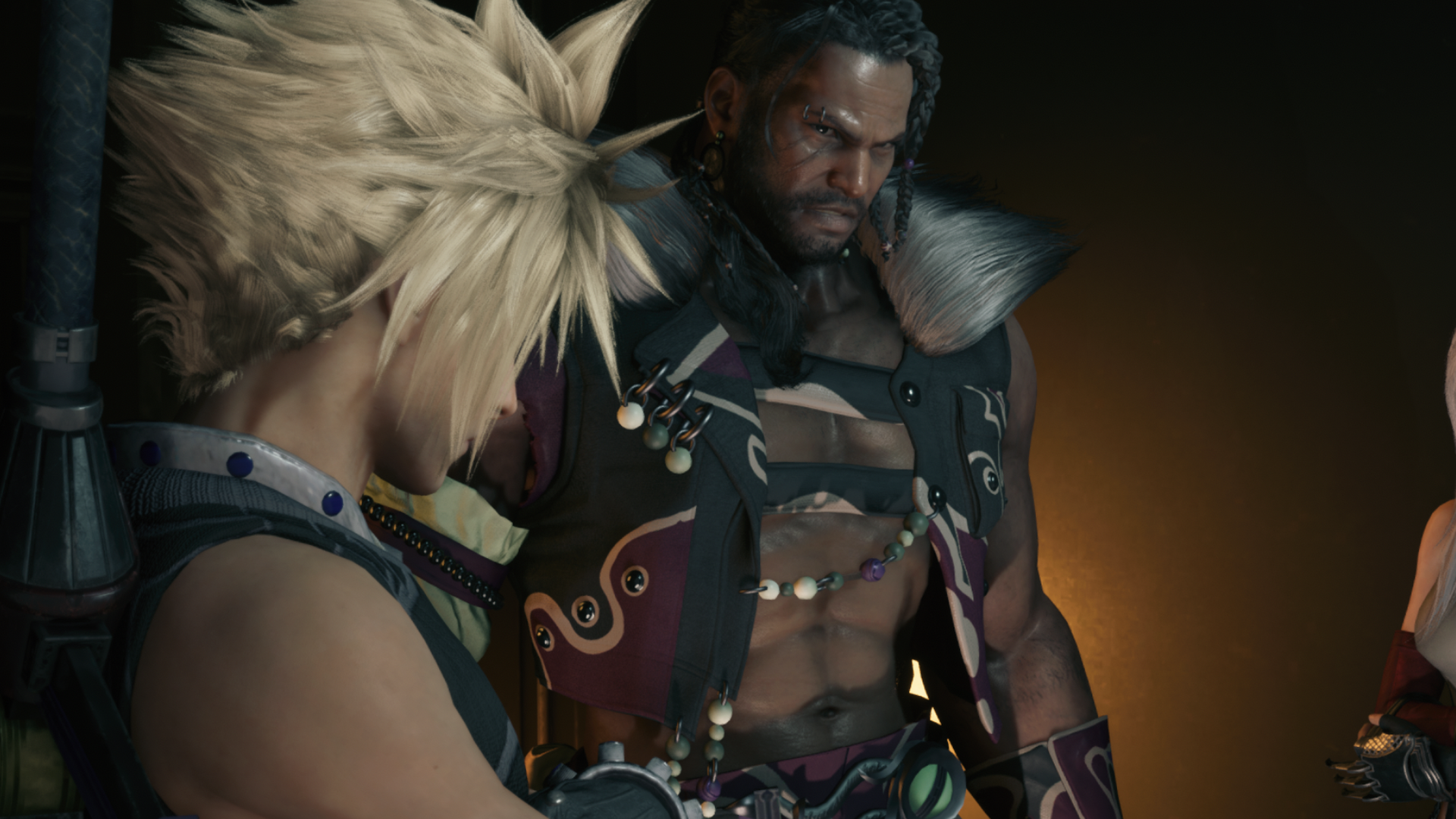 Nexus Mods user Amiibolad (spotted by Destructoid) created a mod for Final Fantasy VII Remake that redesigns one of its characters, Barret, to more closely match his concept art.
Yoshitaka Amano has created beautiful, iconic art for the Final Fantasy franchise for decades, although those final concepts never make it fully into the final games. They're incredibly detailed and beautifully illustrated pieces that lend to the a kind of fairytale version of each game.
"There isn't a lot of art to use as a reference, so I kept all the parts that are visible: Ponytail, fur trim, earrings, and facial piercings," the modder wrote. "The rest is my interpretation of Amano's free form shapes and patterns, and of course: BEADSS!"
I love Final Fantasy VII and I love a good mod, which makes this the perfect combination for me, and perhaps you. More importantly: Amano Barret, are you single?
🎁 Like the newsletter? Refer Axios Gaming to your friends to spread the word, and get free stuff in the process. Follow the link here to begin.
🐦 Find us on Twitter: @megan_nicolett / @stephentotilo.
Amano mod of Megan not yet available.