Axios Gaming
May 03, 2021
Hi, everyone. Stephen Totilo and Megan Farokhmanesh here. Welcome to our debut newsletter.
Today's newsletter is 981 words, a 4-minute read.
⚡ Situational awareness: Discord and Sony are launching a partnership to "bring the Discord and PlayStation experiences closer together on console and mobile starting early next year," PlayStation CEO Jim Ryan announced today.
1 big thing: Why we're launching Gaming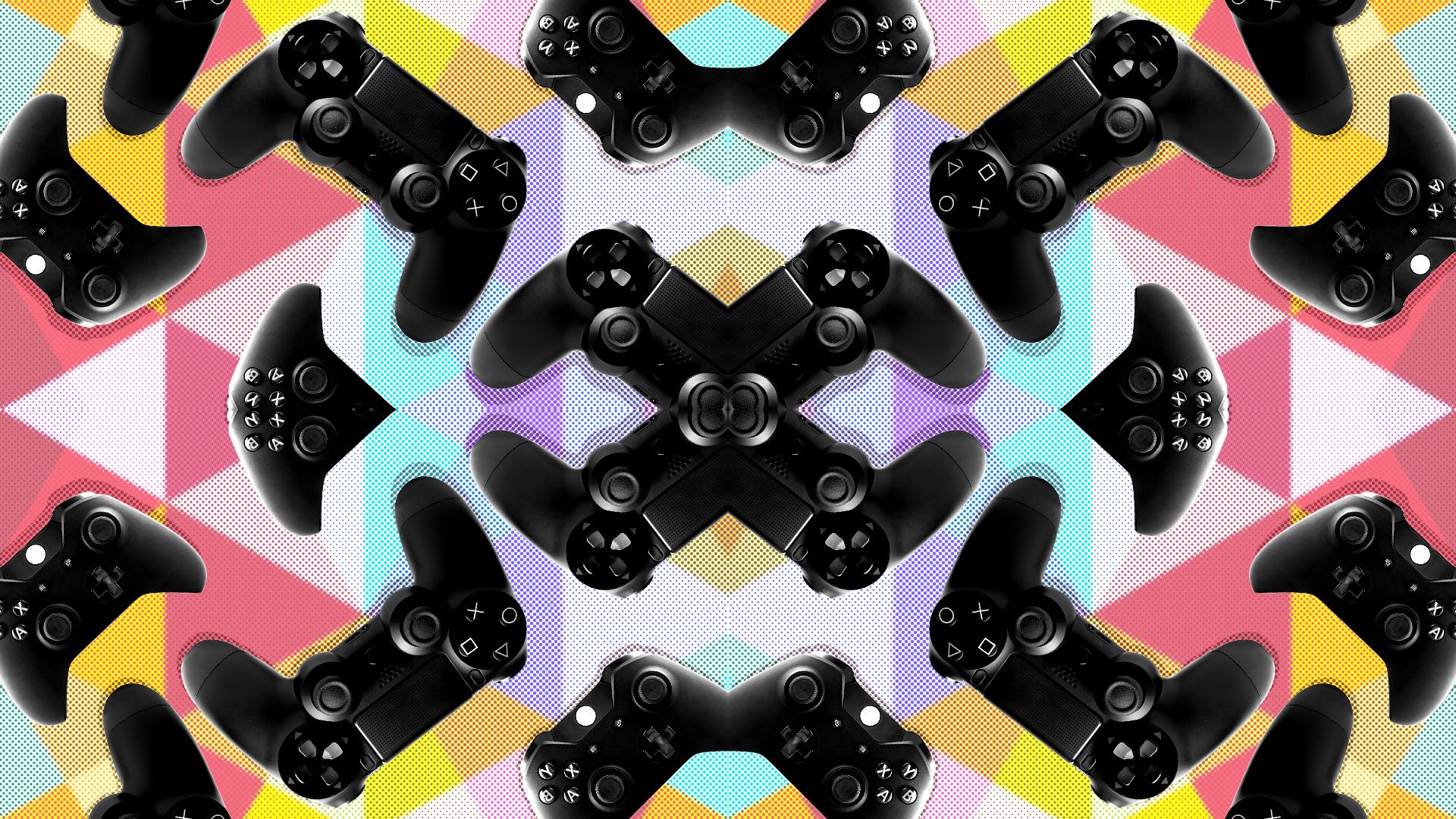 Video games are a big deal. Some of you already know this.
If you play games, same here. We get you, and we'll make this worth your while.
Don't play? We're here for you, too.
Why gaming matters: Games are ubiquitous in the lives of the millions who play them on phones, computers, and consoles.
For some, they provide a thrill; for others a way to relax. They can be fun, engrossing, social, beautiful and infuriating.
Games can also be about just nearly anything: football, racing, shooting, jumping, stamping passports and even a realistic lawn mower simulator.
Eye-popping stats abound: U.S. spending on gaming reached $14.9 billion in the first quarter of 2021, according to the NPD group.
Industry research firm Newzoo forecasts annual global gaming revenue this year to reach $189.3 billion.
Player numbers are soaring: Mega-publisher Activision says "Call of Duty" spin-off "Warzone," released in March 2020, now has 100 million players.
Watching people play games online is massive and a culture unto itself. In April, users of Amazon-owned Twitch watched 2.1 billion hours of content, according to Stream Elements.
And it's a field of pioneers: Gaming's next innovators might be figuring out a new way to express emotion through games, or to sell games, or to bring gamers together.
Some even recently found a new way to hold a Nintendo controller to excel at competitive "Tetris," first released in 1984.
But that's not all gaming is.
The industry is rife with labor issues of abuse and sexual harassment, fails people of color and marginalized folks, and perpetuates practices that make life difficult for immigrant developers.
The businesses are cutthroat: Entire studios are shuttered in a day and the pay gap between execs at the top and workers widens; esports leagues wobble from the pandemic; independent developers struggle to pay doctor bills.
Accessibility is becoming more of a priority for studios with options for players through features like text-to-speech support, settings for colorblindness, or control schemes for those who don't use traditional controllers.
2. Epic v. Apple officially starts today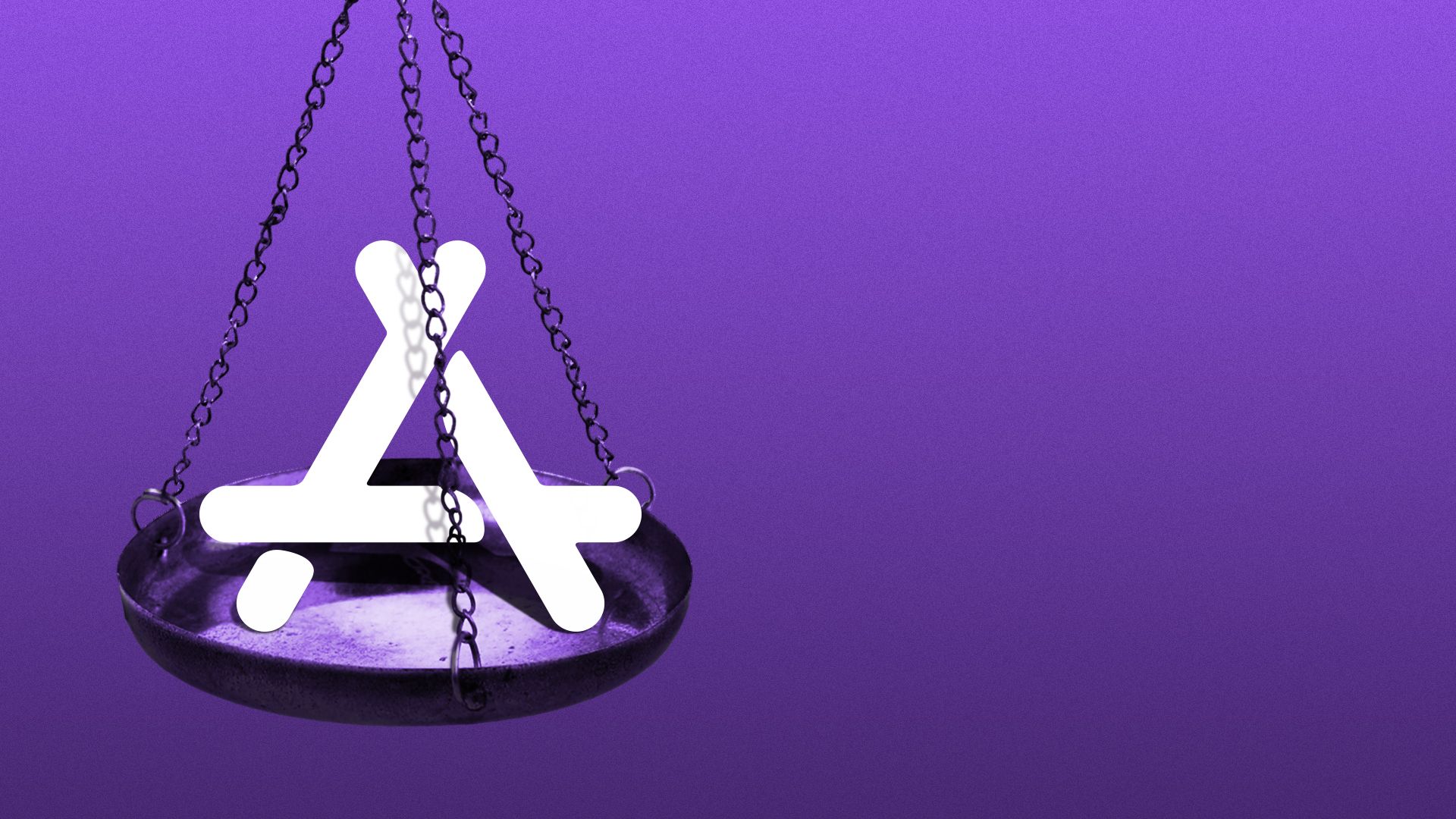 Today kicks off the the Goliath vs. Smaller Goliath trial between Apple and Epic Games.
Why it matters: The iPhone maker and the "Fortnite" creator are battling over whether Apple is stifling competition by not letting companies like Epic create their own marketplace on iOS.
The bottom line: If Epic wins, Apple could be compelled to let others set-up digital shops on the iPhone. If Apple wins, it will have fended off one of the most formidable non-governmental challenges it's ever faced.
Go deeper: Axios chief tech correspondent Ina Fried discussed the case on Axios Today.
3. Heavily-redacted peek inside the industry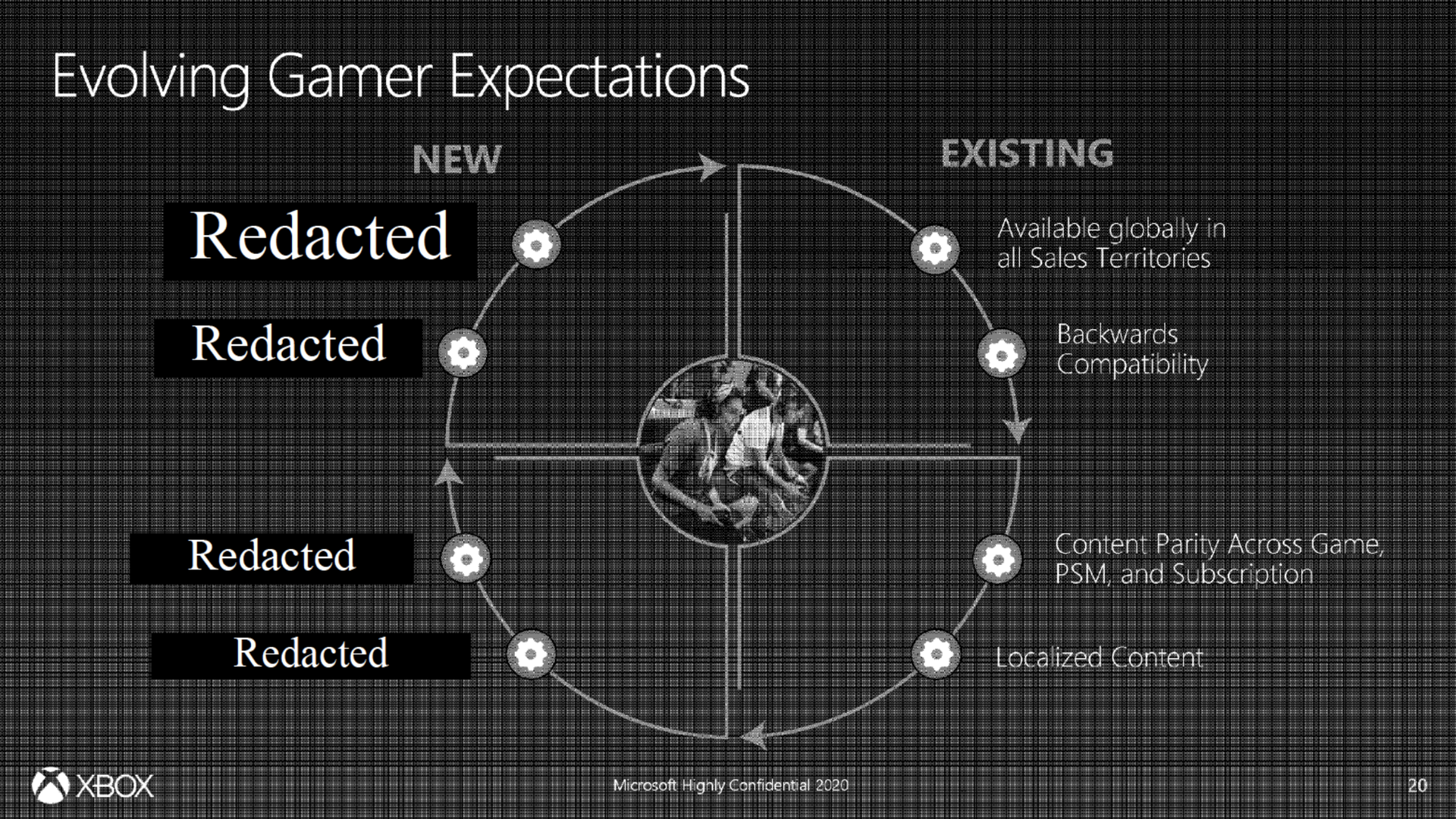 A victor isn't all that will come from this trial. The court filings offers a peek at the inner workings of some major players in gaming.
Why it matters: Gaming is as secretive an industry as it gets, and companies such as Microsoft are locked into years-long competitive cycles against the likes of Nintendo and Sony.
Multiple Xbox planning documents, blackened with redactions, outlined the company's gaming ambitions.
A Microsoft study of games industry profit for 2019 called free-to-play the "industry's primary business model (70% of total revenue)" and noted that it "sees the healthiest profit margins (32%)."
The study calculated operating profits for other big gaming companies, pegging Sony first-party game development as operating with a 66% profit margin, Nintendo at 49%, and figuring that even in 2019, Nintendo was making money off Switch sales.
An Xbox document surveying the gaming landscape featured an internal review of their rival's most prestigious 2020 release, the grim, Sony-made PlayStation 4 exclusive "The Last Of Us Part II."
"We loved it, had a great time playing it."
Key scenes "really show what other games, especially pure narrative adventure games, should be aspiring to accomplish with their character dialogue, presentation and voice acting."
"That said, [development studio] Naughty Dog still can't seem to make decent gun combat in any of their games."
A 25-page Nintendo contract between the gaming giant and a publisher is so heavily redacted that some pages have no readable words.
One legible section requires any Japanese signatories to affirm that they have no ties to "Boryokudan," or organized crime.
4. It's a problem when you can't save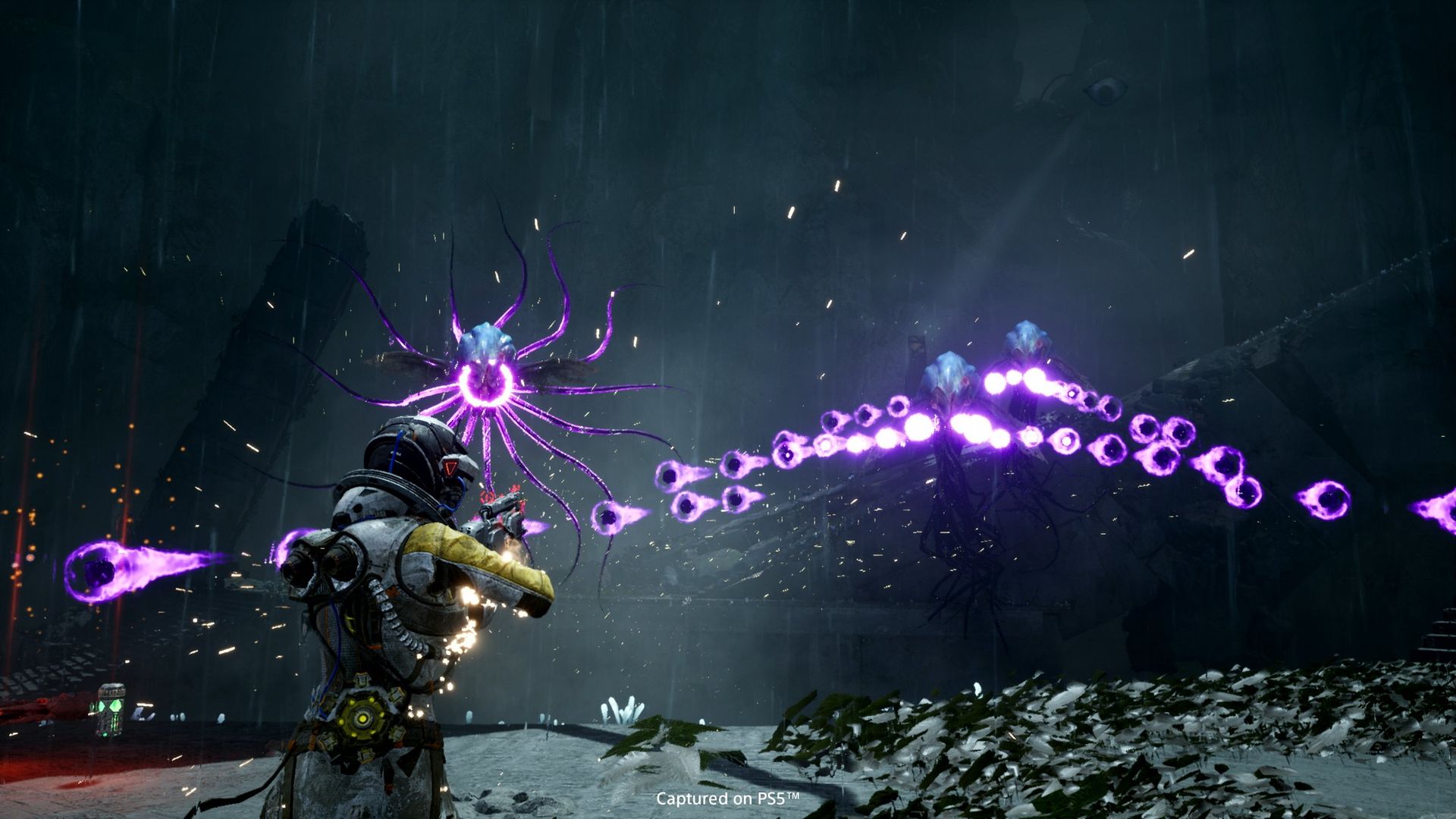 Critics and fans are fretting over the inability to manually save your game while playing Friday's difficult new PlayStation 5 exclusive "Returnal."
Why it matters: A studio whose game is otherwise largely getting positive reviews is the latest to grapple with frustration about what modern games demand of their players.
You can't take a break and play something else. A crash can erase hours of progress.
The protagonist is a monster-fighting space explorer locked into a constant cycle of death and resurrection. The game only saves after each death, which, for cautious players, can be hours apart.
On the game's official Discord, some players say they've lost hours of progress due to crashes.
Modern games can be updated with patches. So far, the studio has said, "We hear the community."
5. An esports test fails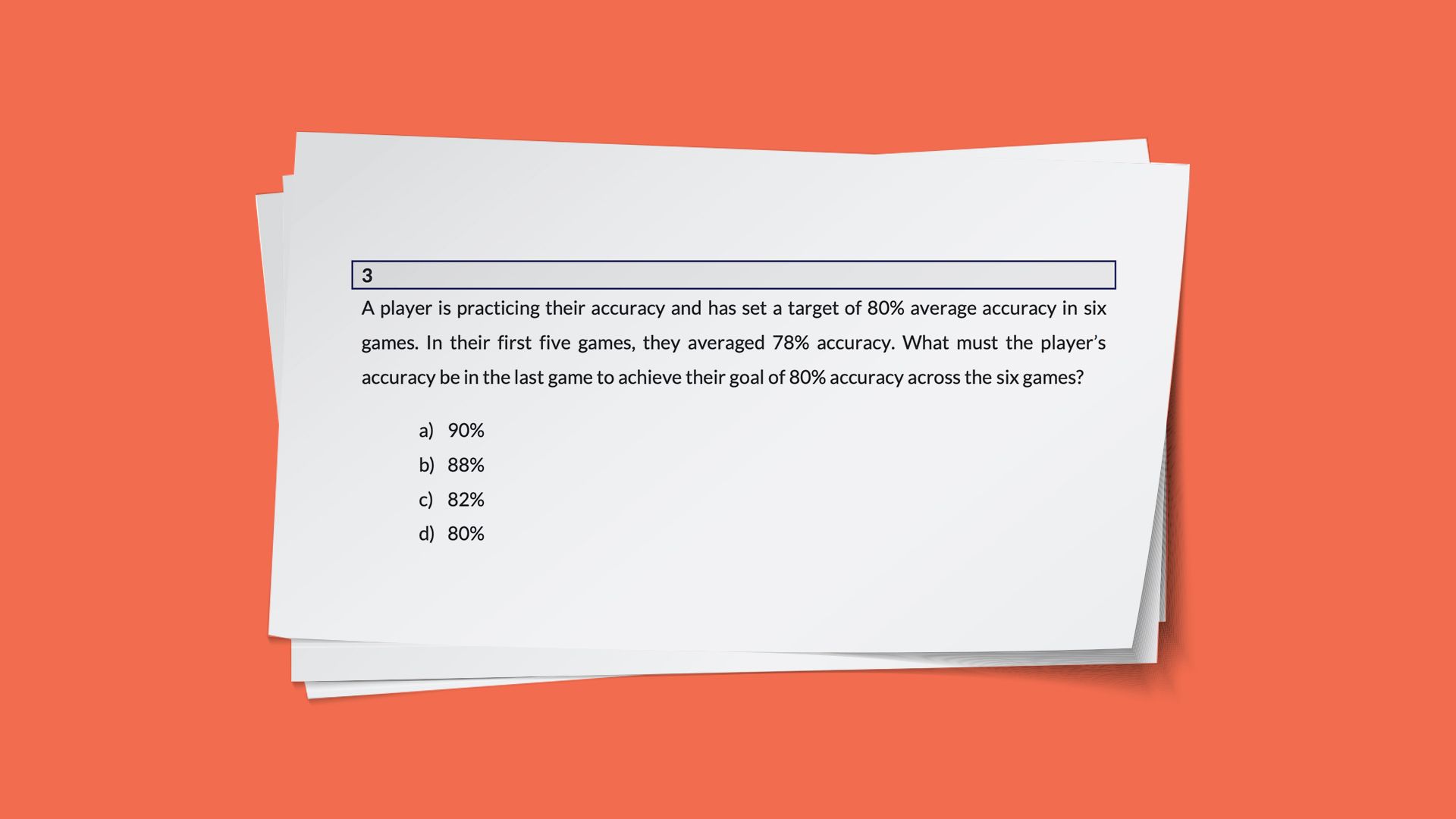 A group called the Esports Certification Institute announced and quickly rescinded plans to offer $400 proficiency tests for people who want to enter the esports industry.
ECI's plan was panned online by esports fans and personalities who said charging hundreds of dollars for certification would narrow who works in the scene.
Why it matters: The testing plan resurfaced tensions between competitive gaming's grass roots and those looking to slickly professionalize things.
In a mea culpa, the group said, "we're going to rethink how we want to solve the problem of nepotism and bad hiring in esports."
6. Worthy of your time
1. Target is prepared to call the cops on frantic Pokémon card hunters (Matthew Gault — Waypoint)
"The Pokémon Trading Card Game" is having a moment and collectors are competing with scalpers for new stock, forcing retailers like Target to crack down.
2. "No Man's Sky" role-players are infesting planets and bugging other players (Cass Marshall — Polygon)
Is it griefing or just unorthodox role-playing? Players are vandalizing bases under the guise of a very moldy looking spore situation.
3. "Resident Evil" patches original game with content missing since 1996 (Luke Plunkett — Kotaku)
A fan-made patch called "Resident Evil: True Director's Cut" adds content from the game's Japanese release to create the most comprehensive version of the game around.
7. Thank you, new "Pokémon Snap"
Is this true zen, or is this just Monday?