Axios Future
November 23, 2019
Welcome to Future! Thanks for reading. Get in touch by replying to this message or at [email protected]. Erica, who writes Future on Wednesdays, is at [email protected].
This issue is 1,477 words, < a 6-minute read.
1 big thing: U.S. takes aim at Chinese drones…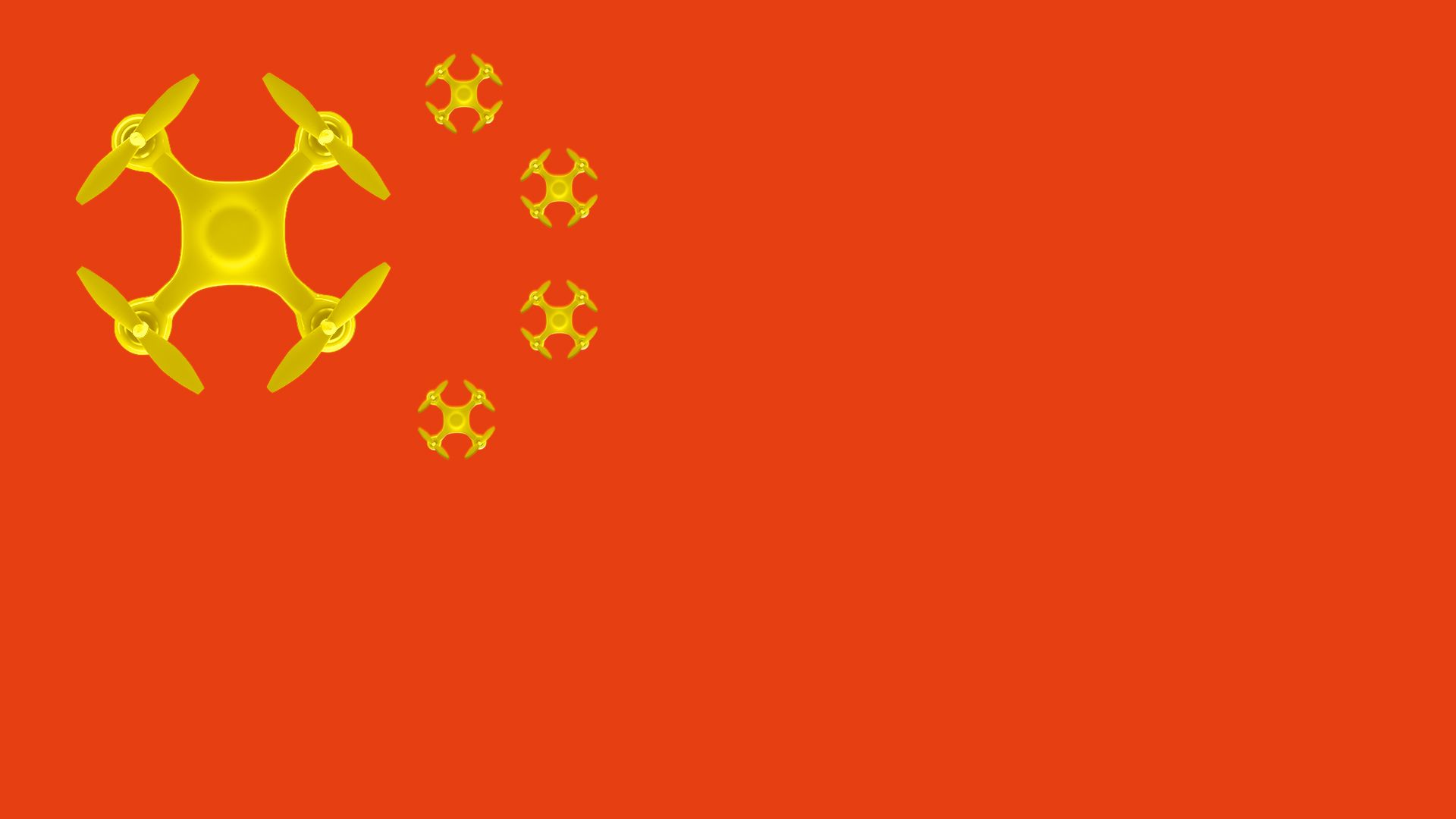 Driven by fears of spying, the U.S. is taking dramatic steps toward weaning local, state and federal agencies off of products made by DJI, the Chinese small-drone giant.
Yes, but: The company's defenders say the moves are motivated as much by hard-line politics toward China as an attempt to head off a genuine security threat.
Driving the news: A House bill introduced last week would bar federal agencies from buying Chinese-made drones and drones with certain Chinese components. There's a companion bill in the Senate.
The bills are driven by a worry that Beijing could harvest valuable data from drones flying sensitive missions for the U.S., their sponsors say.
Last month the Department of the Interior grounded its 800+ drones — all made in China or with Chinese parts — pending review of their data security.
What they're saying: "Under Chinese espionage and national security laws, companies like DJI are required to turn over data to the Chinese government," Sen. Rick Scott (R–Fla.), who sponsored the Senate bill, said in a statement to Axios. "Why take the risk? There are American drone companies that we should be purchasing from."
But to some, the moves to bar DJI from the domestic market smack of politics.
"Any allegations about DJI to date are pretty unfounded," says Chris Anderson, founder of 3DR, a Berkeley drone company that was DJI's primary competitor until it shuttered its hardware shop in 2016. It now builds software that works with DJI drones.
"Any suggestions that they are already a vessel of the Chinese government are unfounded and unfair — that, I would call political," Anderson says.
"It's very obvious that there's a coordinated effort targeting Chinese-headquartered companies and Chinese-manufactured drones," says DJI spokesperson Michael Oldenburg.
Several government studies have cleared some DJI models for government use.
In July, the Department of the Interior published one such study. The decision to ground its fleet several months later was an abrupt about-face. A department spokesperson declined to comment on the record on the reversal.
Politico obtained an October study published by the Department of Homeland Security that came to a similar conclusion: Some DJI drones, in their current configuration, are safe to use.
A separate document from the Office of Management and Budget criticized proposals to bar Chinese drones and recommended establishing cybersecurity standards instead, Politico reported.
The bottom line: Even if DJI drones aren't shoveling sensitive data to Beijing, relying on a strategic adversary to supply a crucial technology is an "obvious fail in a great-power competition," says Peter Singer, a senior fellow at the think tank New America.
But closing off the market can raise costs, he says, and bring down product quality.
2. … leaving a potential vacuum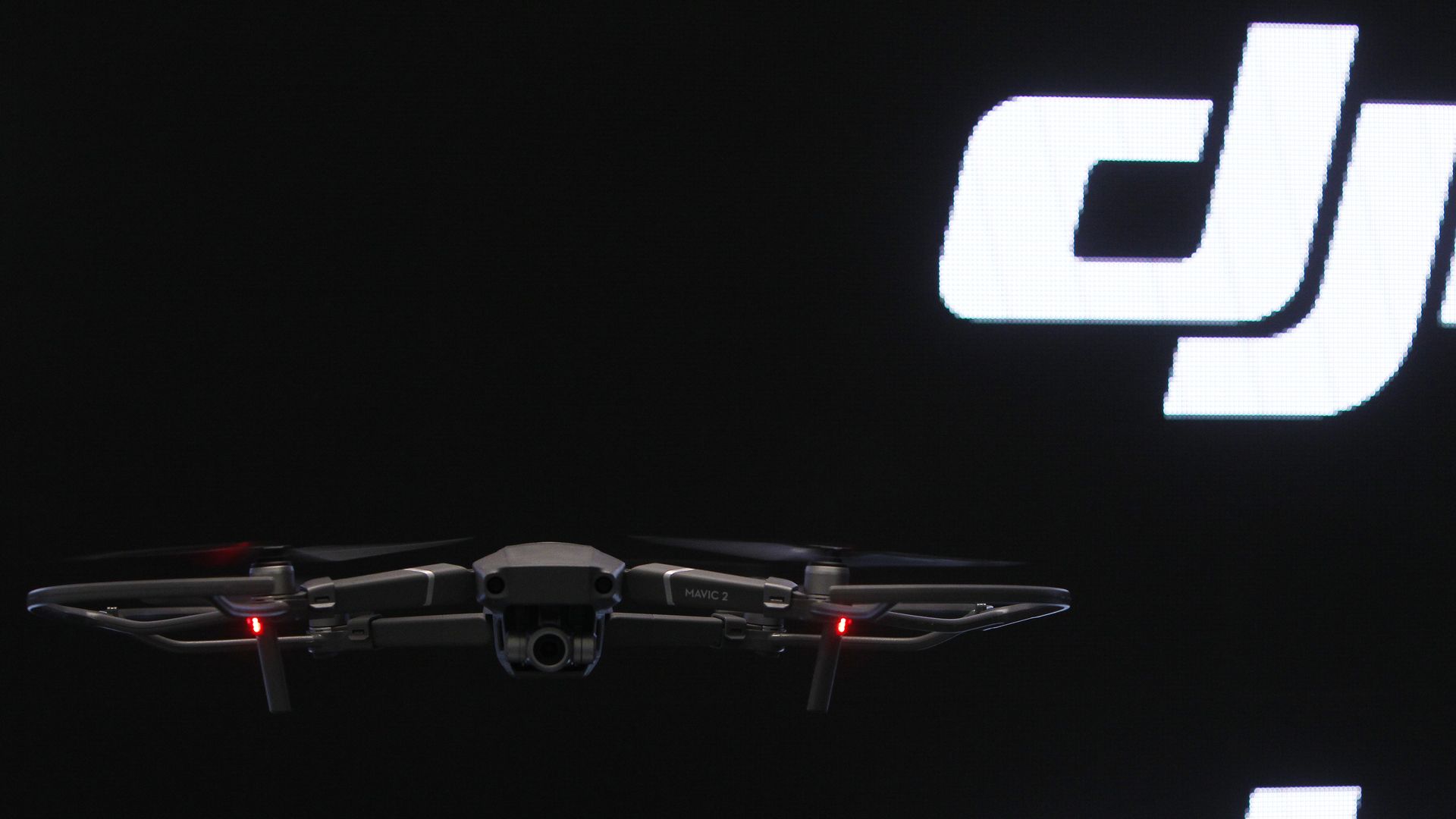 Confusion around what will happen to Chinese drones is causing a stir even before any new laws are passed.
Why it matters: No other company's offerings come close to DJI's cheap, powerful drones, experts say — potentially leaving government agencies, police and first responders in the lurch if DJI is shut out.
By the numbers: DJI's U.S. market share is estimated between 70% and 80%.
"They make the best stuff," says 3DR's Anderson. "They're innovating the fastest, their prices are competitive — they're the giant."
In its July report, the Department of the Interior said it could not find a domestically produced drone that was competitive with DJI's offerings and prices.
Public safety agencies make up the lion's share of drone users, and a recent survey from DroneResponders, a nonprofit, found that 77% of respondents were flying DJI.
The proposed bills would not allow state and local agencies to use federal funding on Chinese-made drones.
"For public safety, drones have transitioned from a nice-to-have to a need-to-have," says Charles Werner, a former Charlottesville fire chief and director of DroneResponders. But uncertainty is preventing many from spinning up new drone programs.
"Right now the government isn't buying much of anything because it's not clear what the rules are," Anderson says.
"DJI casts an enormous shadow today," says Adam Bry, CEO of Skydio, a leading U.S. drone company. "Their aggressive dominance of the market isn't healthy in a lot of ways," he argues, citing an uphill battle for competitors and potential national security concerns.
"It doesn't give you choice, and it doesn't give you the normal pricing dynamics of the market," says Lorenz Meier, co-founder of Auterion, a Swiss drone software company.
To fill the vacuum that would result from a potential DJI exile, the government is encouraging homegrown dronemakers.
The Defense Department kicked off a "Trusted Capital Marketplace" program this month, aiming in part to subsidize domestic drone production.
And the bills are meant "not only to secure federal, state, and local operations from threats emanating from DJI products, but to encourage a robust American drone manufacturing sector to take its place," said Rep. Mike Gallagher (R–Wis.), who sponsored the House version, in a statement to Axios.
"I am confident that in the absence of DJI's near-monopoly on the market, American innovators will step up to the challenge," Gallagher said.
Several experts pointed to California-based Skydio as the best possible competitor to DJI. Its latest product has autonomous capabilities that DJI lacks, but it's made with Chinese parts that would cause it to be banned under the proposed bills, Bry tells Axios.
And a consortium of companies working on open-source drone software has positioned itself as the Android to DJI's iOS — a team effort, led by Anderson, that aims to claw away market share from the reigning giant.
"It's simply impossible for any single company" to compete with DJI's wealth and army of engineers, says Auterion's Meier. He argues an open system lowers the cost of going up against the forerunner.
3. What the future of work looks like today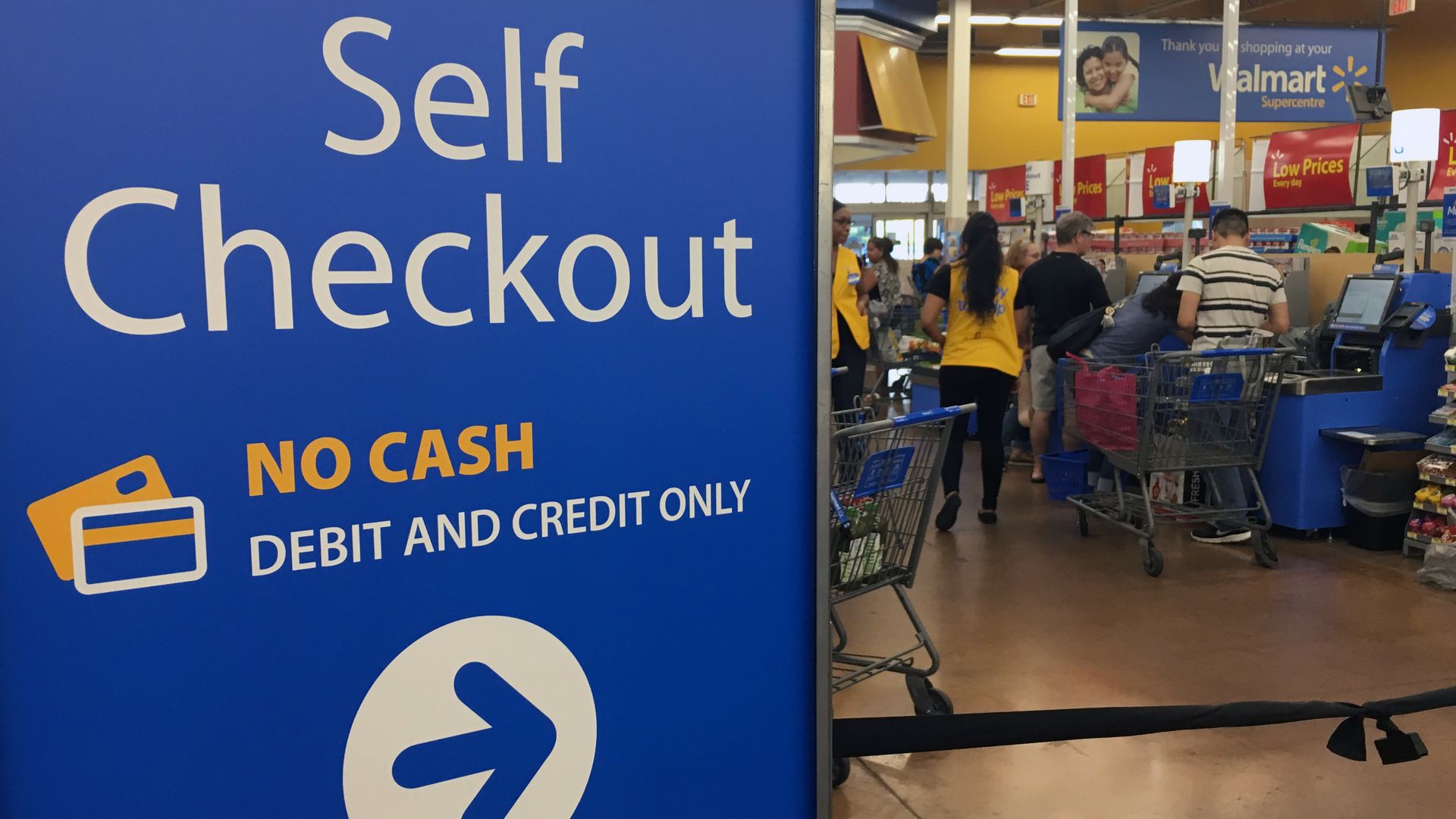 Projections of job changes from automation reach decades into the future, but the early shoots of these changes are visible already.
Why it matters: Today's workplace, with its social inequities and imbalanced power dynamics, will define the future of jobs.
Driving the news: A report out this week from New America is built on 40 in-depth interviews with workers on the front line of technology-fueled job chaos.
It found that many, especially in low-paying jobs, are already being tossed about in a storm of uncertainty and instability. This work — disproportionately done by women and people of color — is most likely to be upended by technology.
Among the jobs most at risk are in fast-food chains, grocery stores, retailers, and in back-office administrative and clerical roles.
"Job quality today — hours, compensation, benefits, stability — is such an important part of the conversation on the future," said Molly Kinder, a report co-author, at a launch event in Washington, D.C. on Thursday.
"Technology is already here today, part and parcel of people's jobs," Kinder said. "And we've heard that those technological changes really have picked up in the last few years."
She pointed to mobile ordering like Uber Eats, online shopping, self-checkout and self-ordering kiosks in fast-food spots — plus software that is automating some office work.
Key quotes: In the report and at the event, workers sounded off about the technologies magnifying existing problems like lack of benefits and insufficient hours.
"We used to have three cashiers there; now there's computers and one cashier," a 29-year-old fast-food worker told researchers.
A new grocery checkout system "wasn't ergonomically right; it hurt the body," said Cordelia Cooper, a cashier who spoke at the Thursday event. "And they didn't come and ask us, 'Well, how is this working out?' "
Reflecting on a new HR software system, Naomi, a 27-year-old apartment complex manager, told researchers, "This is not a great thing because it means one person can do it. They could get rid of me and eliminate my job. The most annoying thing is that your fate is in someone else's hands. If technology or AI comes in, your job can be lost just like that."
The bottom line: "A lot of workers felt these were changes that were happening to them," said Kinder. "They lacked any say or voice or agency in the decisions that were being made that so personally impact them."
4. Worthy of your time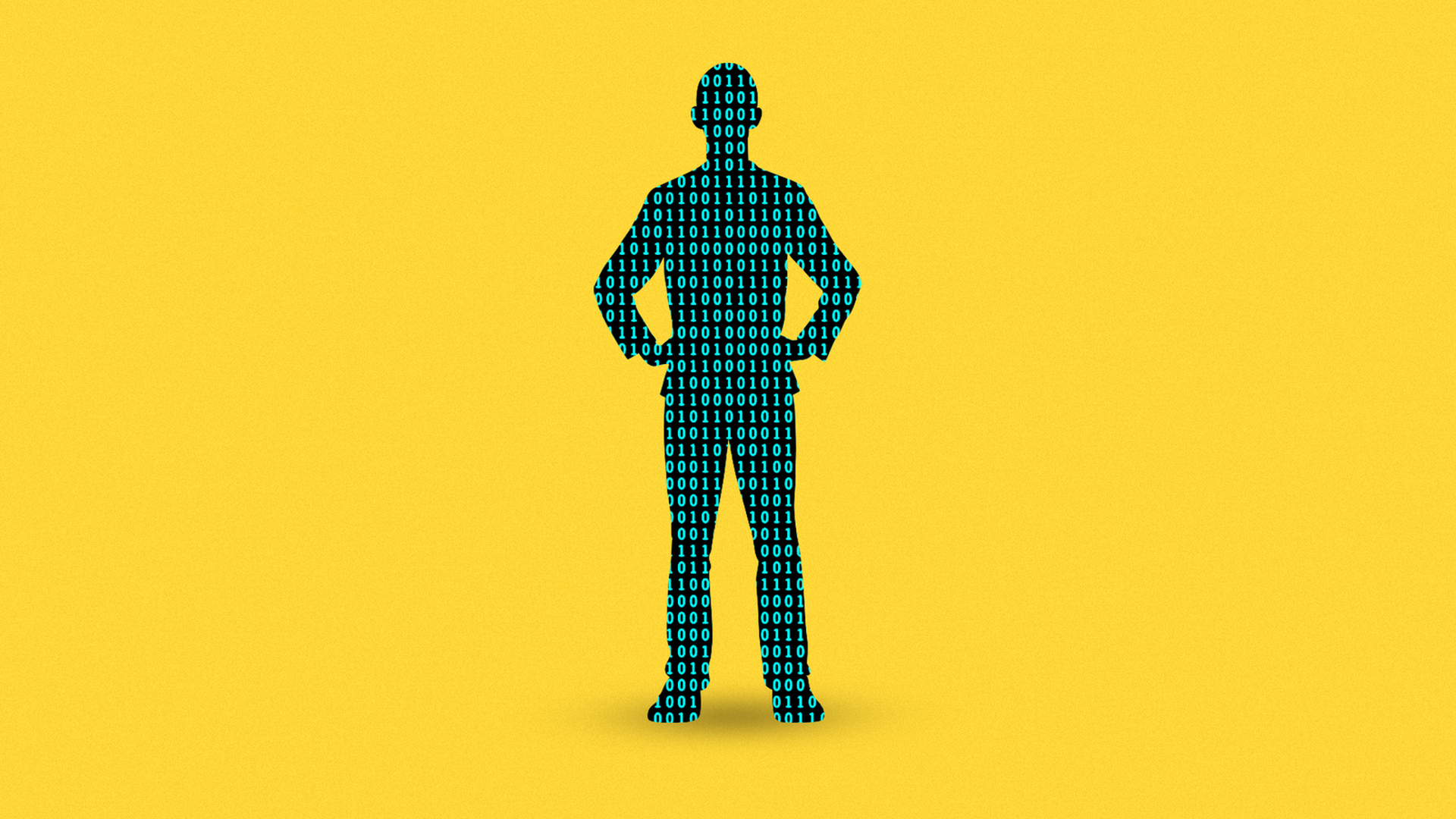 Tech's new labor unrest (Scott Rosenberg - Axios)
Google's military contract dilemma (Joshua Brustein & Mark Bergen - Bloomberg)
Silicon Valley awaits its seismic shake-up (Alexandra Suich Bass - The Economist)
The tech-obsessed, hyper-experimental restaurant of the future (Joe Ray - Wired)
The company with a chokehold on texting (Jacob Kastrenakes - The Verge)
5. 1 fun thing: Uncovering an ancient glyph with AI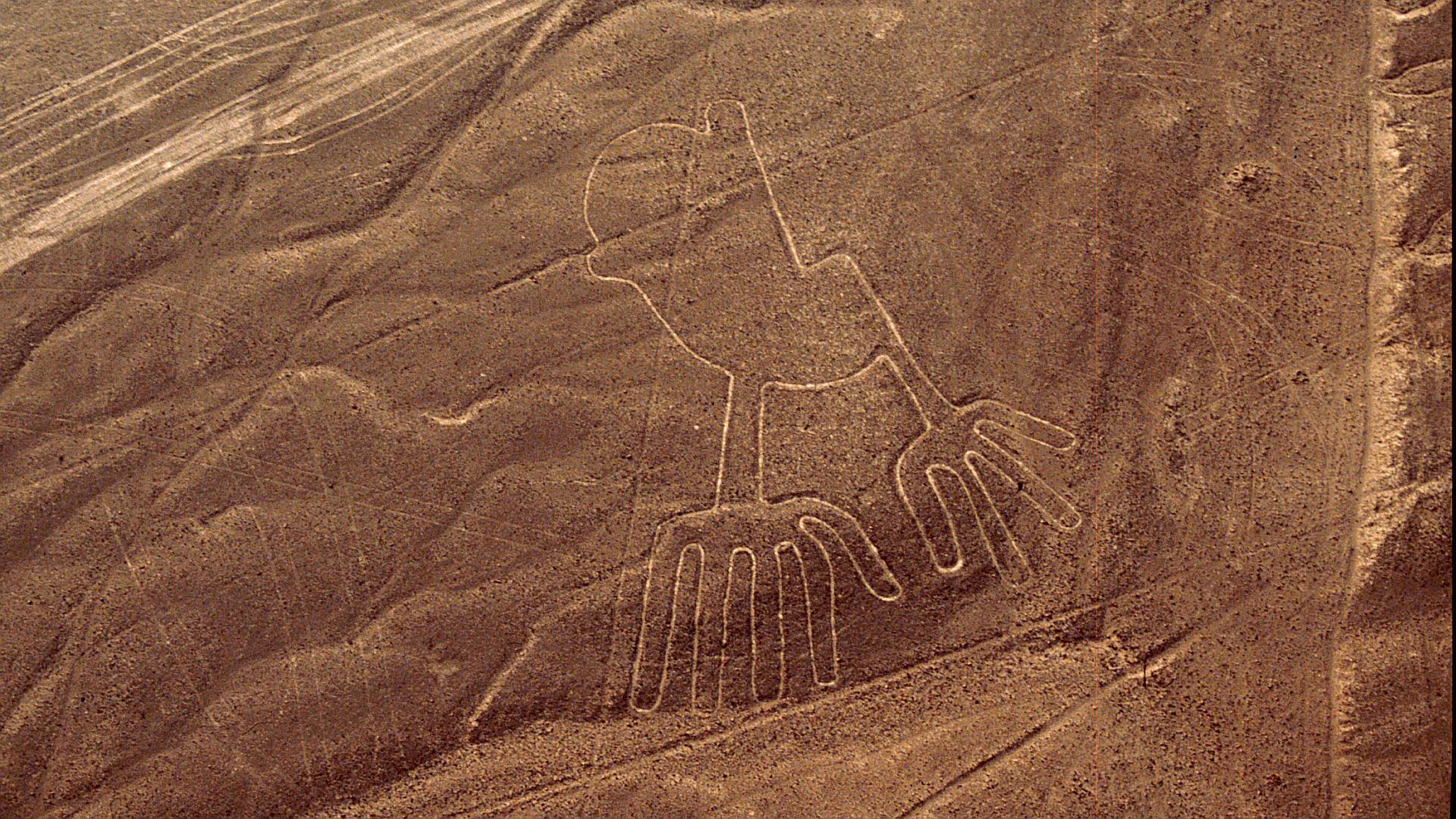 Using high-resolution aerial photos and 3D imaging, researchers at Japan's Yamagata University discovered 143 ancient "geoglyphs" — enormous drawings visible from above — in a Peruvian desert.
One new humanoid glyph was brought into focus after it was identified as a potential drawing by an IBM AI program, the university said in a statement.
Researchers at the site uncovered a 16-foot figure.
Why it matters: The new shapes, which likely date to about 100 BC–300 AD, add to the mystery of hundreds of previously catalogued glyphs found in the Nazca desert in southern Peru, many of which appear to depict animals or people.