Axios Future
September 14, 2019
Welcome back to Future. Has your best friend signed up?
This is the second issue of our new twice-a-week Future newsletter. Erica will be in your inbox on Wednesdays; I'll be writing the Saturday editions for you.
We'd love to hear what you think! Just respond to this email, or write me at [email protected]. Erica is at [email protected].
Today's Future is 1,459 words, <5-minute read. Here we go...
1 big thing: Our new synthetic realities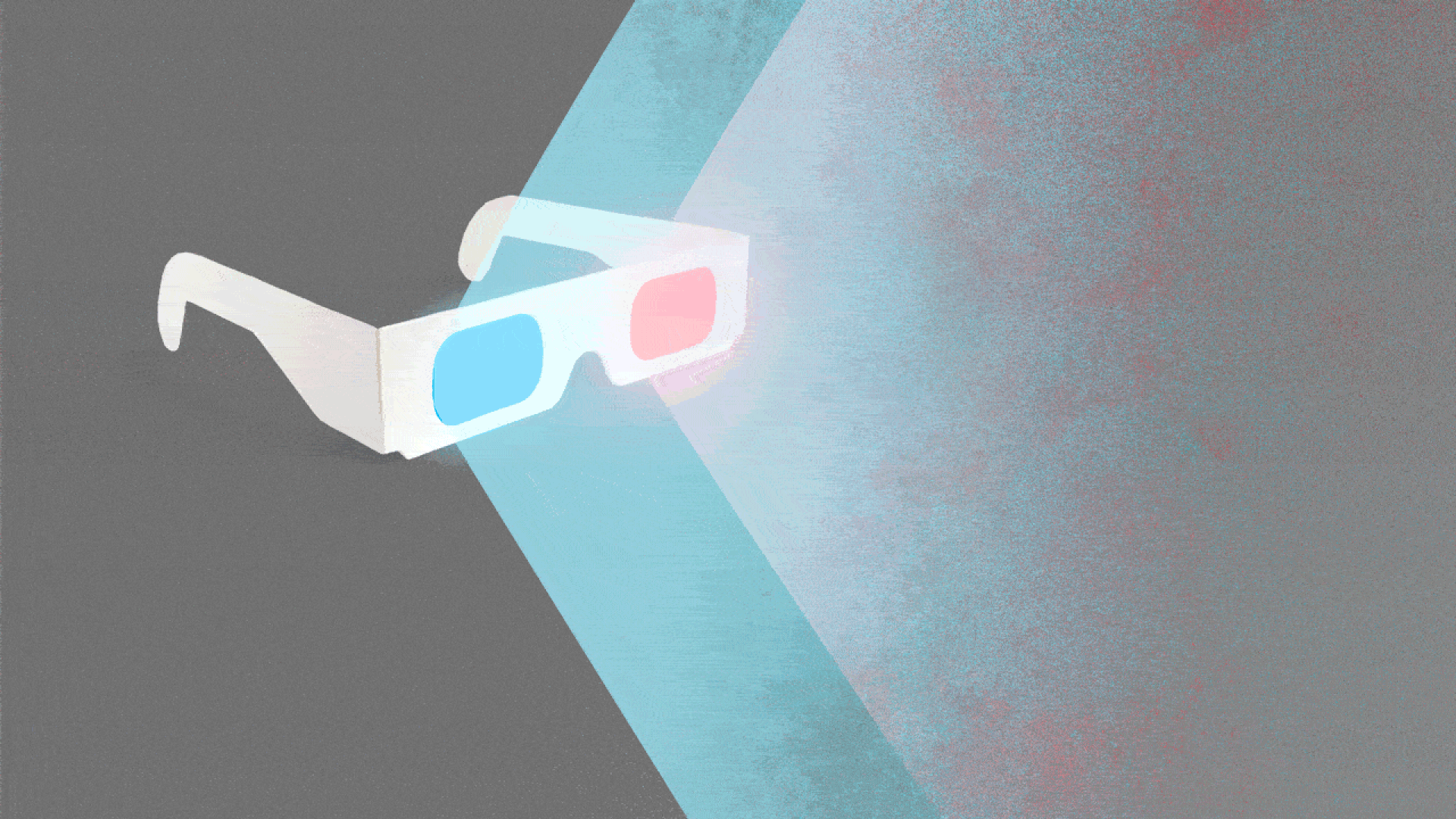 Made-up stories — spoken yarns, art, games, books and films — have always been a diversion reserved for the end of a long day. Now they're becoming alloyed with the rest of our lives, jostling for space with facts.
What's happening: We are surrounded by lifelike synthetic realities — super-engaging parallel worlds, enabled by new technologies, that are coming to define how we understand and interact with each other.
Why it matters: The distinction between fact and fiction is up for grabs as the boundary separating them gets increasingly fuzzy. And arguments over whose reality is most real are already derailing politics and society.
These technologies can enrich the physical world around us, supercharging art and our relationships with other humans. But just as the dominance of social media brought unforeseen harms, so might these developments.
"People are already living in synthetic realities," says Justin Hendrix, director of the NYC Media Lab. "They feel like they're in a perpetual state of conflict."
Social media rose on a wave of enthusiasm for its capacity to connect people and champion freedom. "We were blindsided" when the algorithms' underbelly began to show, Hendrix says. He leads a group of engineers, lawyers, VCs and others that meets quarterly to discuss the impacts of synthetic media on society.
In New York City last month, I saw the glimmers of newly emerging layers of reality.
I visited Betaworks, a VC firm that recently ran an incubator for startups creating synthetic, AI-generated media — music, stock photography, even pop stars. "People are not limiting what they seem like in a virtual world to the rules of the physical world," says Matt Hartman, a Betaworks partner.
At a Verizon 5G Lab, I saw a slime-green motion-capture room that can quickly make an animatable 3D model out of a person who stands inside. The model could be inserted into a film or a video game — or into a fake sex tape or some other compromising virtual situation.
And at NYU, I met Paul Barrett at the Center for Business and Human Rights, who follows the destructive path of disinformation online. In a new report he outlines threats to the 2020 election, including the prospect that people will be tricked on social media into gathering — and clashing — in the real world.
Bonus: Biking over the Williamsburg Bridge on a Saturday, I pedaled under a slogan painted on the steel trestlework: "Don't let reality ruin your life."
What's next: You can expect that these synthetic realities will become more engaging as the technologies that power them develop, and that you will spend more time in them — whether you know it or not.
2. The U.S.'s handicap in the AI talent race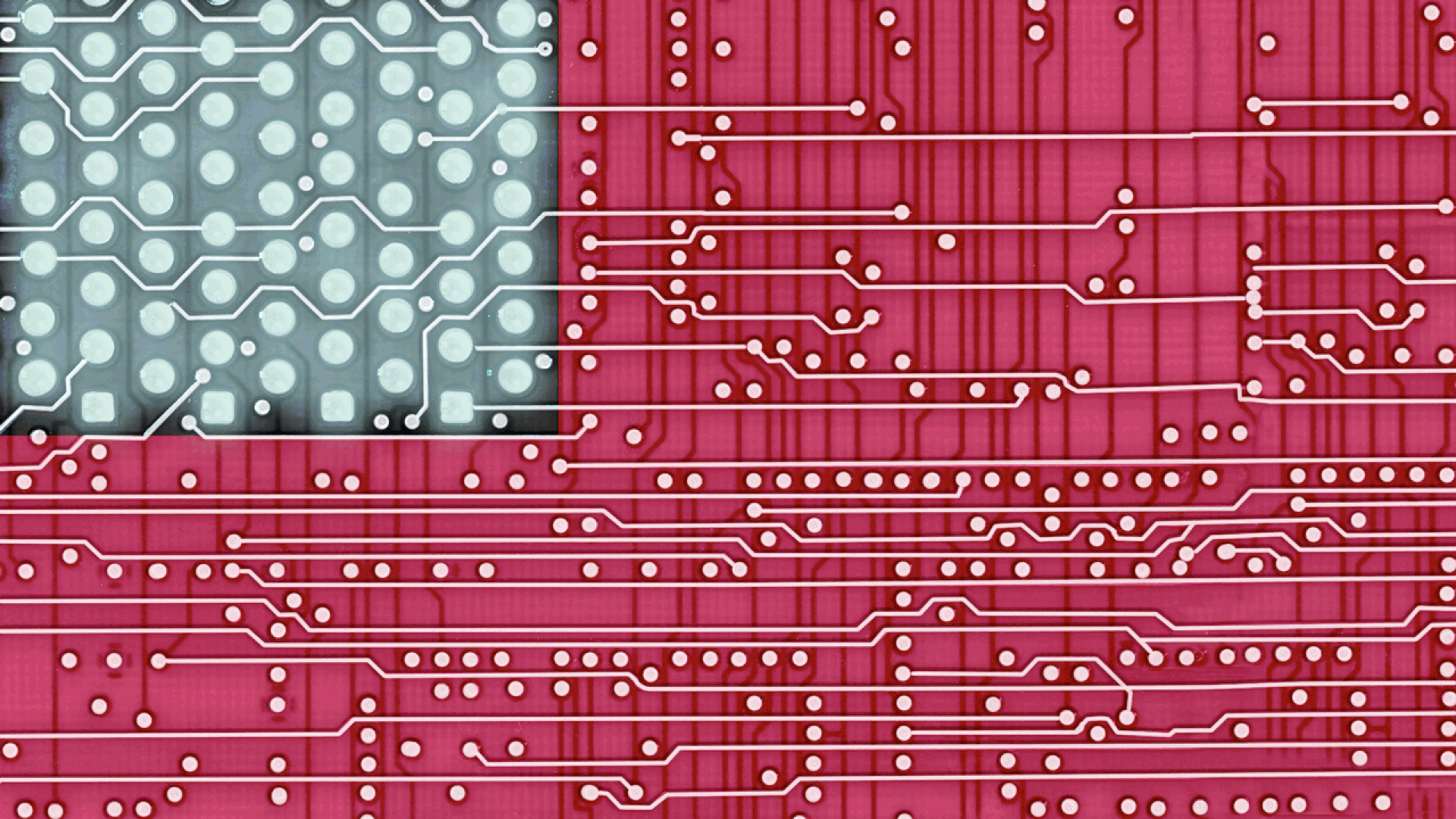 AI experts are pushing the U.S. to ease immigration policies, arguing that the country is hobbling itself in a critical geopolitical race in which American dominance is slipping.
The big picture: Two of the Trump administration's major policy goals seem at cross purposes. Clamping down on immigrants and visitors could hamstring AI development in the U.S., which the White House says is a top priority.
Why it matters: The U.S. has long been the clear leader in AI research, but in recent years China and Europe have made vast strides toward overtaking it. Falling behind could have major economic and military repercussions.
The majority of AI talent in the U.S. is foreign-born, according to an analysis of submissions to NeurIPS, the top AI conference. "American companies have benefited tremendously from their own ability to attract international talent," says Joy Dantong Ma, the Paulson Institute researcher behind that study.
Now, tightening quotas and immigration rules can keep AI experts from coming to the U.S. to work, study or even present at conferences.
If current trends continue, "there will be a drain of talent returning to India and China," says Dick Burke, CEO of Envoy Global, a company that advises U.S. businesses on employment visas.
"Tightening immigration policies is inconsistent with wanting to lead in AI," says Remco Zwetsloot, a research fellow at the Georgetown Center for Security and Emerging Technology.
What's happening: It's already becoming harder for businesses and academia to invite the best researchers across borders.
In 2015, the U.S. government denied 6% of employment-based visa claims; this year, it is on track to deny nearly a third, according to an analysis from the nonprofit National Foundation for American Policy.
In a 2019 survey from Envoy, nearly half of 400 American HR departments polled said getting employment visas has gotten more difficult in the past 5 years.
And it's not only the U.S.: More than 100 AI researchers, many from African countries, were denied visas to Canada for last year's NeurIPS conference.
Driving the news: The Partnership on AI (PAI) — a group of tech companies, universities and nonprofits — published a paper this week calling for looser immigration rules and easier-to-obtain visas for short visits.
When the process is complex and costly, only the biggest companies can afford to attract foreign experts, the report says. That disadvantages startups and nonprofits without the resources to navigate the system.
What's more, employing engineers and designers with varied backgrounds can help ward off potentially disastrous mistakes like biased AI systems.
"It is worrying to us that it's not possible to get the right people in the room," says Lisa Dyer, PAI's director of policy.
What they're saying: By way of comment, the White House pointed to an administration proposal to increase the percentage of visas issued for employment by reducing family and humanitarian visas.
The bottom line: Restricting immigration has become the drumbeat of the Trump presidency and reelection campaign. The tech industry's needs are unlikely to outweigh the politics here.
3. Creating a car from your couch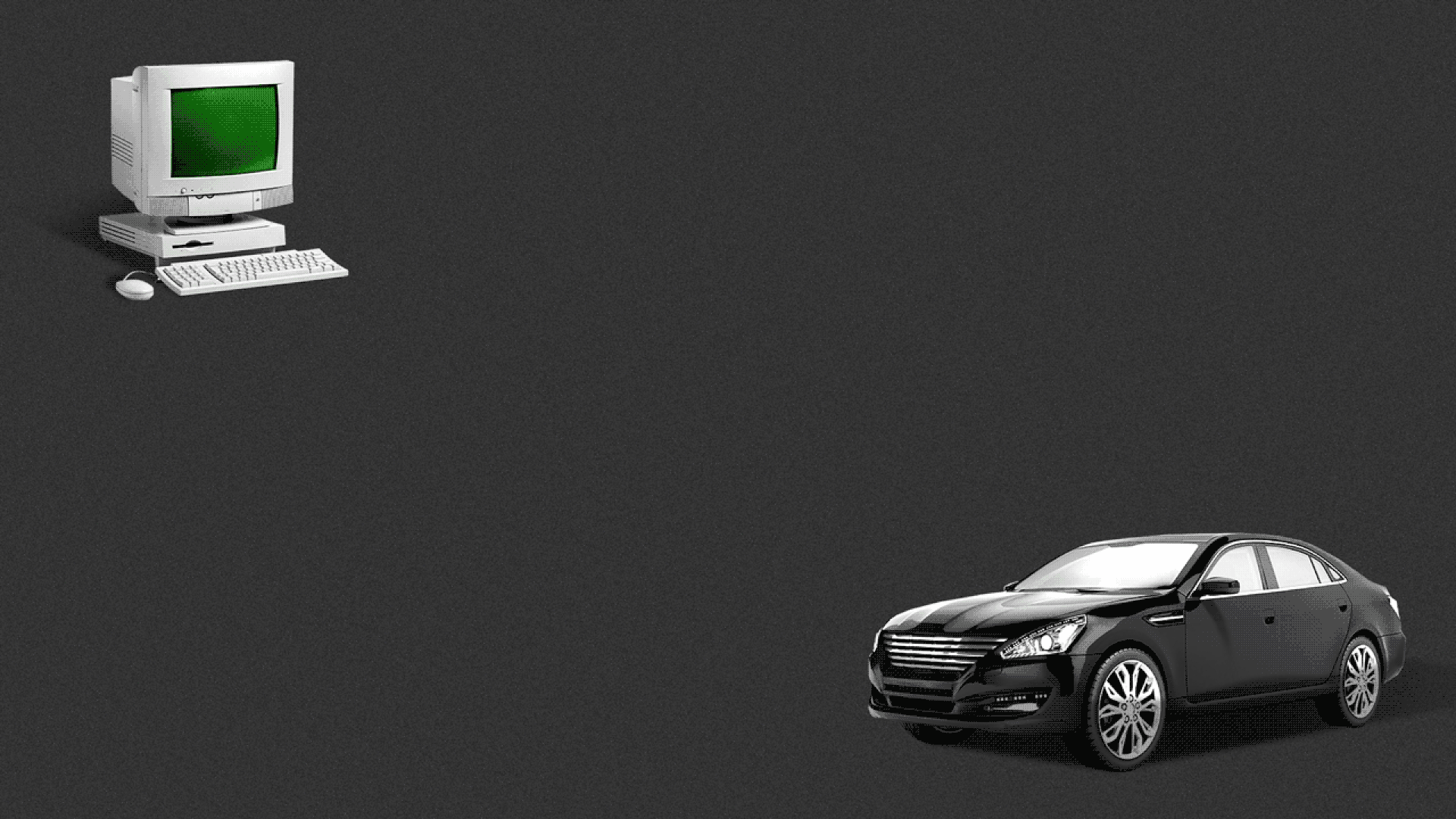 Building the next generation of cars isn't as much a hands-on experience as it once was.
If you're a software engineer writing the code that will allow a car to drive itself, you can do that from home — and as the war for talent intensifies, autonomous vehicle companies are increasingly hiring remote workers, writes Axios' Joann Muller.
What's happening: In Silicon Valley, which is the heart of the self-driving industry, AV startups are competing with gold-plated compensation packages from deep-pocketed tech giants like Facebook, Apple and Google.
Plus, many people can't afford to live in Silicon Valley or won't move there.
One example is at Cruise, GM's San Francisco-based self-driving subsidiary, where 10 of the 42 senior engineers working for VP Tim Piastrelli's security team are working remotely from places like Ohio, Pennsylvania and New York.
How it works: Reliable simulation, along with powerful cloud computing and other tools to manage the massive amounts of raw data collected daily from self-driving test vehicles, make it possible, Voyage CEO Oliver Cameron explains in a blog post.
Vehicle data can be quickly downloaded by an engineer who can iterate rapidly and test those changes in simulated environments.
When something can't be validated virtually, it can still be tested by human operators in the vehicle.
4. Worthy of your time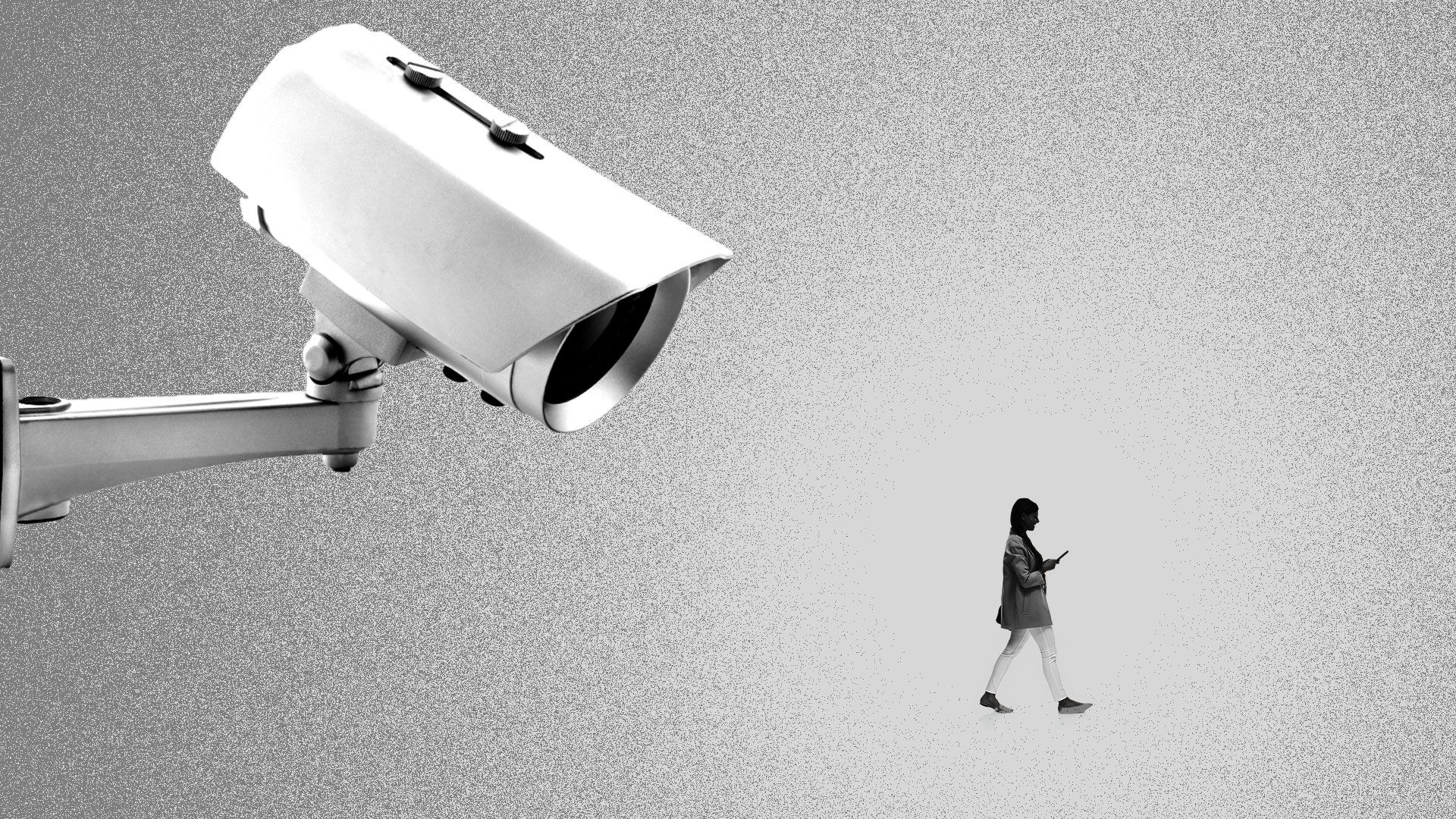 Spyware's human rights dilemma (Joe Uchill - Axios)
Hate-detection algorithms are biased (Shirin Ghaffary - Recode)
Amazon can smell your fear (Janus Rose - Vice)
A new era of machine-driven warfare (Zachary Fryer-Biggs - Center for Public Integrity)
AI matches wits with 13-year-olds (Cade Metz - NYT)
5. 1 cat thing: A new path to nine lives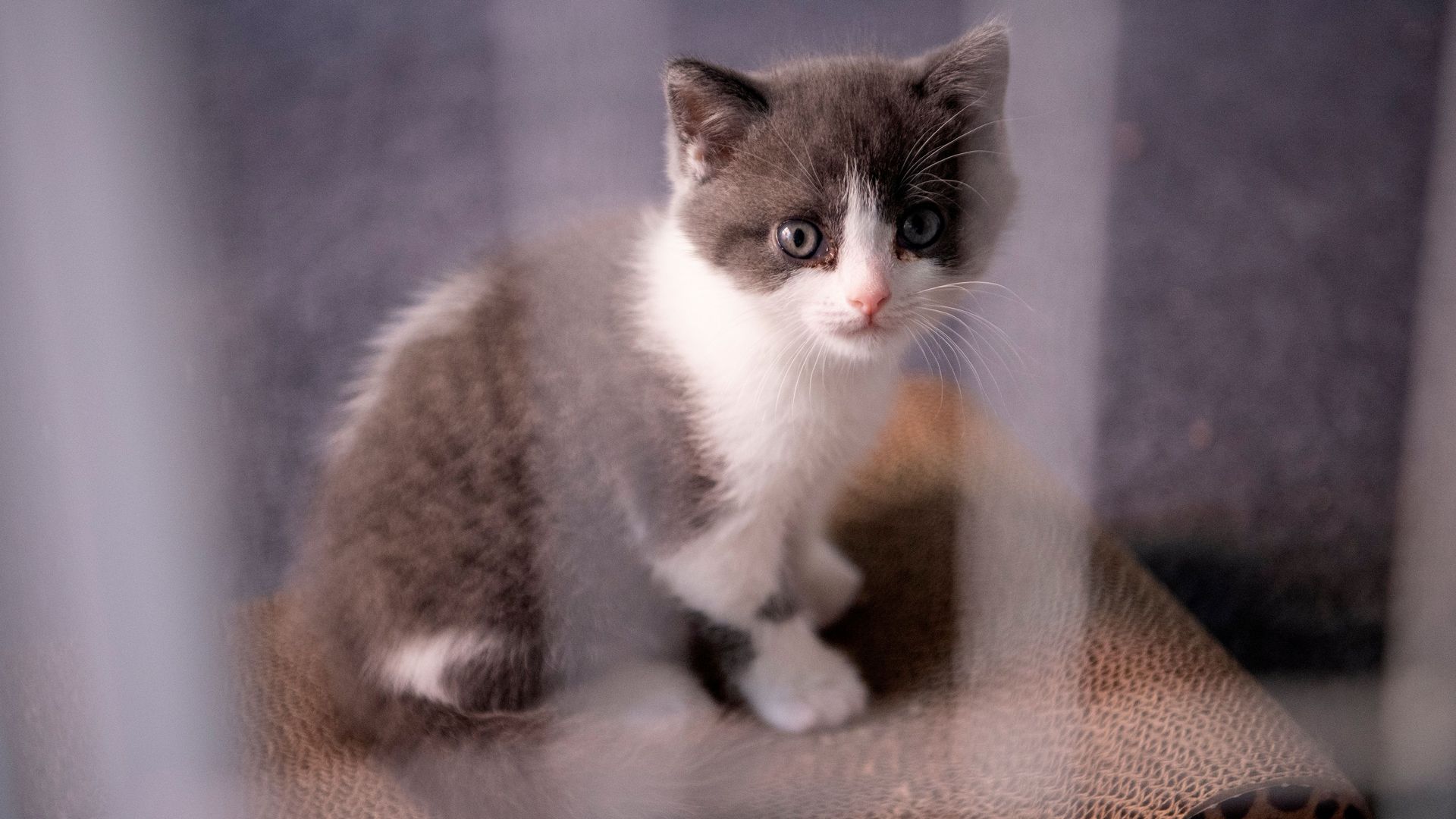 When his cat died in January, Huang Yu buried him in the nearby Beijing park. But then, a brainwave: It's 2019 — can't we do something about dead cats? So Huang exhumed his cat, Garlic, and stuck him in the fridge.
Garlic, a clone of the dear departed Garlic, was born several months later, reports Sui-Lee Wee in the New York Times. Sinogene, a "commercial pet-cloning company," reincarnated Garlic for a mere $35,000, Wee writes.
People have been cloning pets at exorbitant prices for years.
But Wee reports that China's quickly accelerating cloning industry — plus a huge demand for pets and few ethical compunctions about the process — has made it a Mecca for the procedure.
Key quote: "If I tell you I wasn't disappointed, then I would be lying to you," said Huang of his new Garlic, whose eyes and fur pattern don't look quite like the original.