Axios Future
November 02, 2019
Welcome to Future! Thank you for reading. I'd love to hear from you — just reply to this message or send me a note at [email protected]. My colleague Erica, who writes Future on Wednesdays, is at [email protected].
📺 Coming up on "Axios on HBO": We dig into the GOP's looming Texas-sized problem with Reps. Will Hurd and Dan Crenshaw.
Plus, former pastor Joshua Harris, who inspired a generation of evangelicals, discusses — for the first time — why he's renouncing his faith. Watch at 6pm ET/PT on Sunday.
Today's issue is 1,516 words, < a 6-minute read.
1 big thing: AI is getting caught up in politics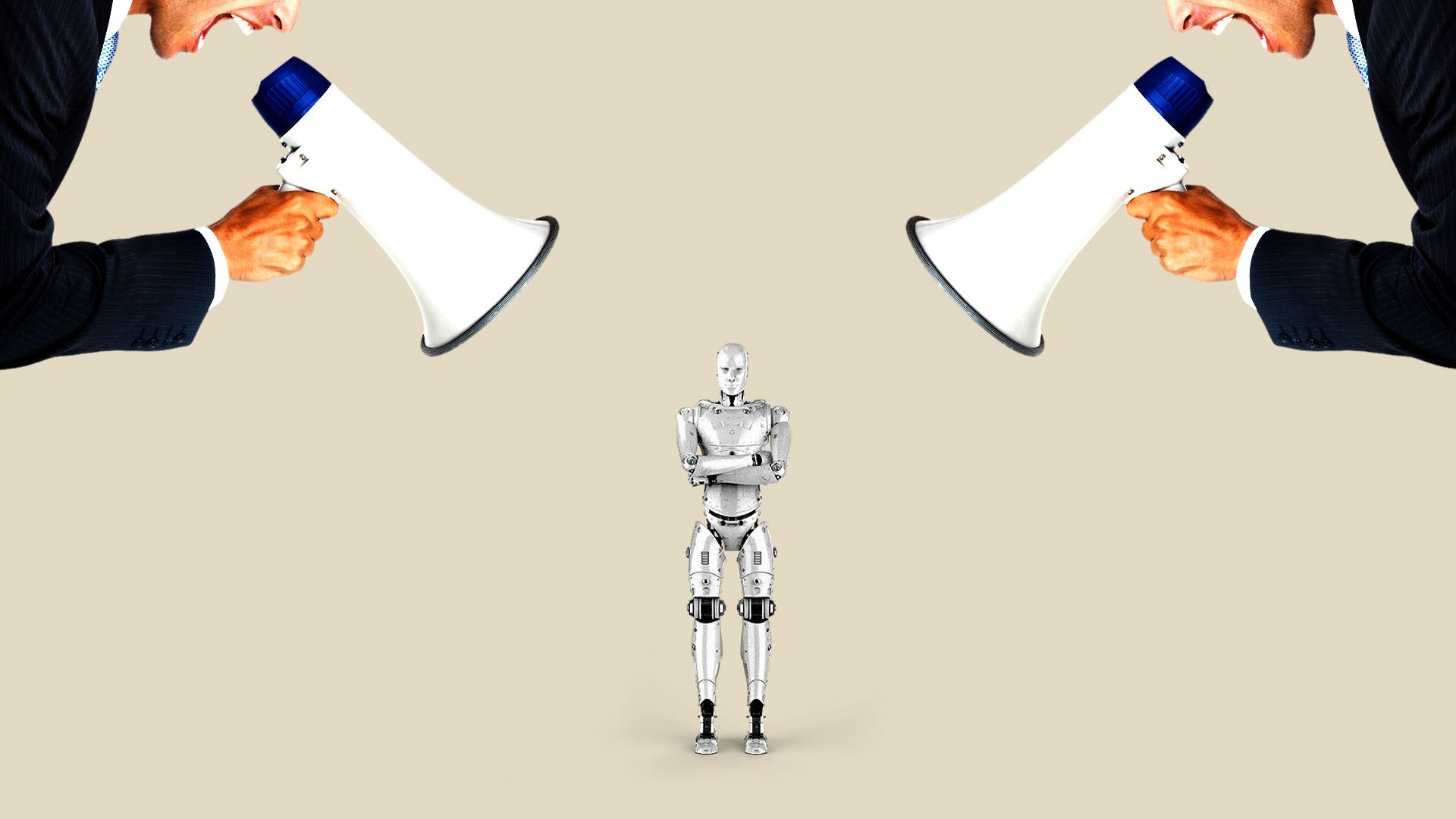 After decades of gestation in relative obscurity, leading-edge technologies like AI and quantum computing have been thrust into the center of an era-defining competition between China and the U.S.
Why it matters: Politicizing these technologies has led to a rush of investment — but it risks hobbling international collaboration and potentially even derailing some critical research, I write with Axios managing editor Alison Snyder.
Driving the news: The Trump administration has explicitly declared its drive to dominate in a techno-race with China.
"We fundamentally believe America must lead the world in critical emerging technologies," U.S. Chief Technology Officer Michael Kratsios said at Stanford this week.
The week before, the White House sent out an announcement, with comment from Ivanka Trump, celebrating a quantum computing breakthrough by Google.
The state of play: Through agencies like DARPA and the National Science Foundation, the government is setting aside money for AI and quantum computing research — though top scientists are calling for more than 10 times the current funding.
The political drumbeat could help create a national consensus around the critical nature of AI, says Jon Bateman, a fellow at the Carnegie Endowment for International Peace and former Pentagon strategist.
Still, there is an "asymmetry between the United States and China," says Tarun Chhabra, a senior fellow at Georgetown's Center for Security and Emerging Technology. "[T]he Chinese Communist Party's whole technology worldview is driven, not merely charged, by the imperative of consolidating social control and emerging dominant in geopolitical competition."
That means the Chinese government can direct companies to work on a problem it decides is pressing, while the U.S. has to convince companies the problem is worthy of their investment.
The most concrete example of the politicization of emerging technologies so far is the Trump administration's tightening immigration policy, which has made it harder for students and scholars to visit from China.
"This is a common and predictable response, but even purely from the standpoint of national competition, it invariably shoots in the foot the country that does it," says Scott Aaronson, a leading quantum computing researcher at UT Austin.
"Where do they go [instead]? They go to Toronto," says DJ Patil, head of technology for medical startup Devoted Health and former U.S. CTO under President Obama. "That concerns me greatly and it should concern anybody who is pro-entrepreneurship," he says.
The Commerce Department is also considering new trade rules for emerging technologies that could hobble academic research and technological competition.
A larger worry yet to be realized is that this rhetoric can change the course of basic research. In the 1980s, the U.S. raced to match Japanese advances in a subfield of AI that petered out soon thereafter.
"There's a risk of ceding the choice of technologies to the adversary," says Tom Dietterich, a leading AI researcher who teaches at Oregon State University. "If China goes deep into something, then should we be going into that same thing because we don't want to lose to them on it?"
But so far the U.S. has avoided this fate in this round of AI development, he says.
"Generally the U.S. system has been pretty good at seeding different types of approaches," says Adam Segal of the Council on Foreign Relations.
The bottom line: "Viewing [these technologies] from the political lens is creating a hype cycle," says Caltech's Anima Anandkumar.
It's distorting the reality of where the technology stands — which is that, despite the buzz, AI is still riddled with errors and biases.
And many researchers say developing these emerging technologies is not a zero-sum game, anyway, despite the global-struggle framing: If scientists can continue to collaborate across borders, some advances could bring broad benefits.
2. China's big 5G move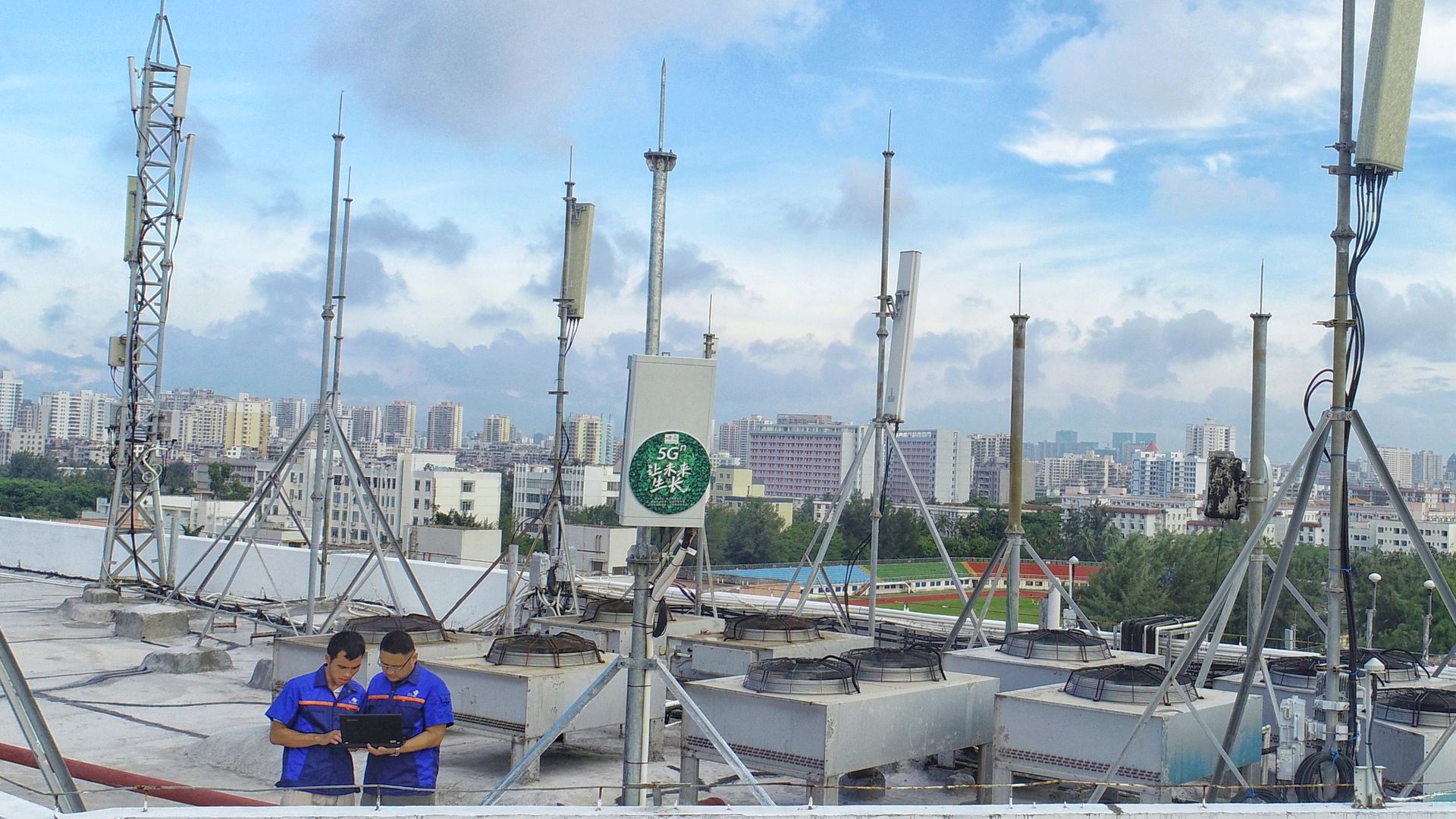 China switched on a massive 5G network yesterday, bringing 50 cities online in one of the largest-ever single rollouts of the super-fast mobile networks.
Why it matters: Right now, this means some Chinese smartphone users can access super-fast internet. But in the long run, experts worry the deployment could help China vault past the U.S. not only in the critical 5G technology itself but also in the new applications it's expected to support.
The big picture: If AI and quantum computing are driving the U.S.–China tech competition, 5G networking is close behind.
Yes, it allows for faster Netflix streaming or video game downloading, but it also enables quicker decision-making for robots, or easier communication with dispersed military units or drones.
The U.S. and Europe have some consumer 5G networks up and running already, but they're considerably more limited in scope.
"This launch demonstrates the effectiveness of China's massive government push to 5G," says Paul Scharre, director of the Technology and National Security Program at the Center for a New American Security.
The U.S., which lags in some facets of 5G networking but maintains an advantage in the fundamental technologies that back it up, has hit Chinese networking giant Huawei with bans and sanctions.
Scharre says the U.S. government also needs to actively promote homegrown U.S. competition in 5G, where Huawei has dominated until now.
The early Chinese launch could help Huawei continue commanding the international market.
5G is seen as both an economic multiplier in addition to a potential military tool, which means a wider rollout could pump new life into industries that depend on wireless communication — which today is nearly every one.
"If 5G is so revolutionary that it unlocks incredible new kinds of economic growth and tech development, then a slower rollout in the U.S. could harm our competitiveness and could hollow out tech companies," says Bateman of the Carnegie Endowment.
What's next: This week President Trump said the U.S. would cooperate with "like-minded nations" on developing 5G and has urged allies to swear off Huawei equipment, Reuters reports.
3. A worrying privacy expert shortage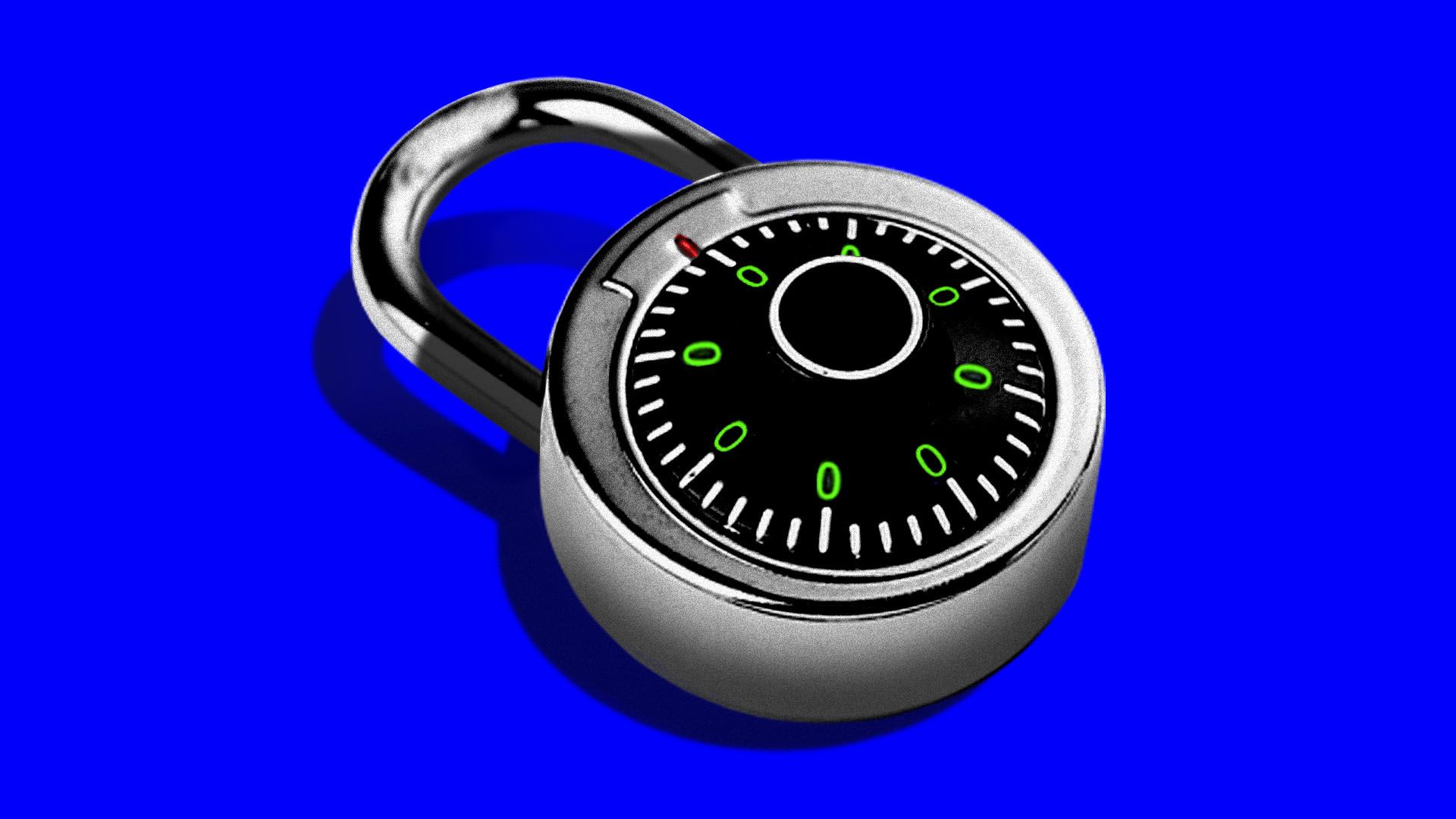 The tech world is consumed with a battle over how companies should use and sell sensitive information about their users, stoked by Cambridge Analytica, facial recognition bans and California's monumental new privacy law.
What's happening: That's fueled a demand for experts — but there aren't nearly enough people with the right cocktail of expertise in law, technology and liberal arts to do the work, writes Axios managing editor for business Jennifer A. Kingson.
Why it matters: Privacy is a once-and-future battleground. Without more qualified professionals, everyone's sensitive information could fall vulnerable to corporate ignorance, mismanagement and whim.
My thought bubble: These experts are critical checks on Big Tech's instinct to collect and use as much data as they can. But we won't break out of the scandal-and-apology cycle until rank-and-file engineers and product managers are forced to consider user privacy as they build rather than after something breaks.
Jennifer reports: While companies like IBM, AT&T, Microsoft and Pfizer have had chief privacy officers for years, others — like Facebook and Uber — have hired them more recently after learning the pitfalls of data problems the hard way. There's a lot of demand.
"The chief privacy officer has gone from someone who was viewed as an annoyance, and now they're viewed as an integral part of the c-suite," says Alastair Mactaggart, the California businessman who was the driving force behind the state's new privacy law.
"Companies around the globe are having trouble finding people," Dominique Shelton Leipzig, a privacy specialist at the law firm Perkins Coie, tells Axios. "I just got a note from somebody in Saudi Arabia who was looking for people in this area."
Interest in taking the gold-standard test for tech privacy, which is run by the International Association of Privacy Professionals (IAPP), has risen "supersonically," according to Douglas Forman, who oversees the exams.
Last year was "our biggest year for certification ever," Forman tells Axios.
Even so, a lot of Fortune 500 companies "don't have strong teams around data privacy," says Anneka Gupta, president and head of products and platforms at LiveRamp, a data management company.
On LinkedIn, the number of job postings with the title "chief privacy officer," "privacy officer" or "data protection officer" increased 77% from 2016-2019, according to an analysis that LinkedIn conducted for Axios.
More than 20,000 people globally have passed the IAPP's certification exams — but that's not enough to meet the demand.
Between the lines: More law schools are introducing privacy as a course of study — and the American Bar Association recently recognized it as a dedicated specialty — but the privacy profession is very much an evolving discipline.
About 50% of data privacy professionals are women, in contrast to the male-dominated tech world.
4. Worthy of your time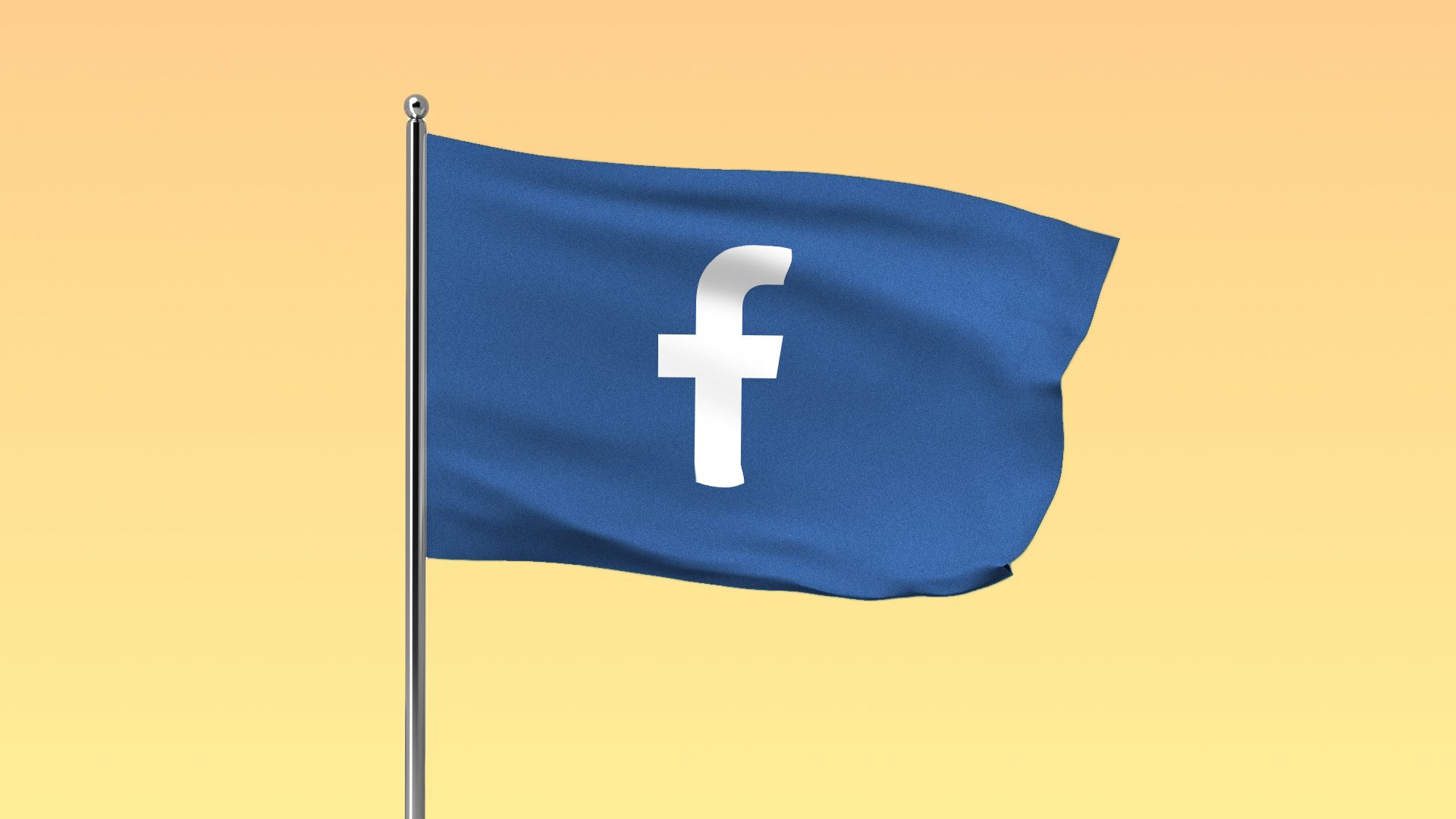 The sovereign state of Facebook (Scott Rosenberg — Axios)
Why one consulting company got out of the content moderation game (Casey Newton — The Verge)
ACLU sues FBI and DOJ over facial recognition (Drew Harwell — Washington Post)
Interior grounds drones for fear of Chinese spying (Timothy Puko & Katy Stech Ferek —WSJ)
Evaluating Blade Runner's predictions for November 2019 (Szu Ping Chan
— BBC)
5. 1 fun thing: The music feels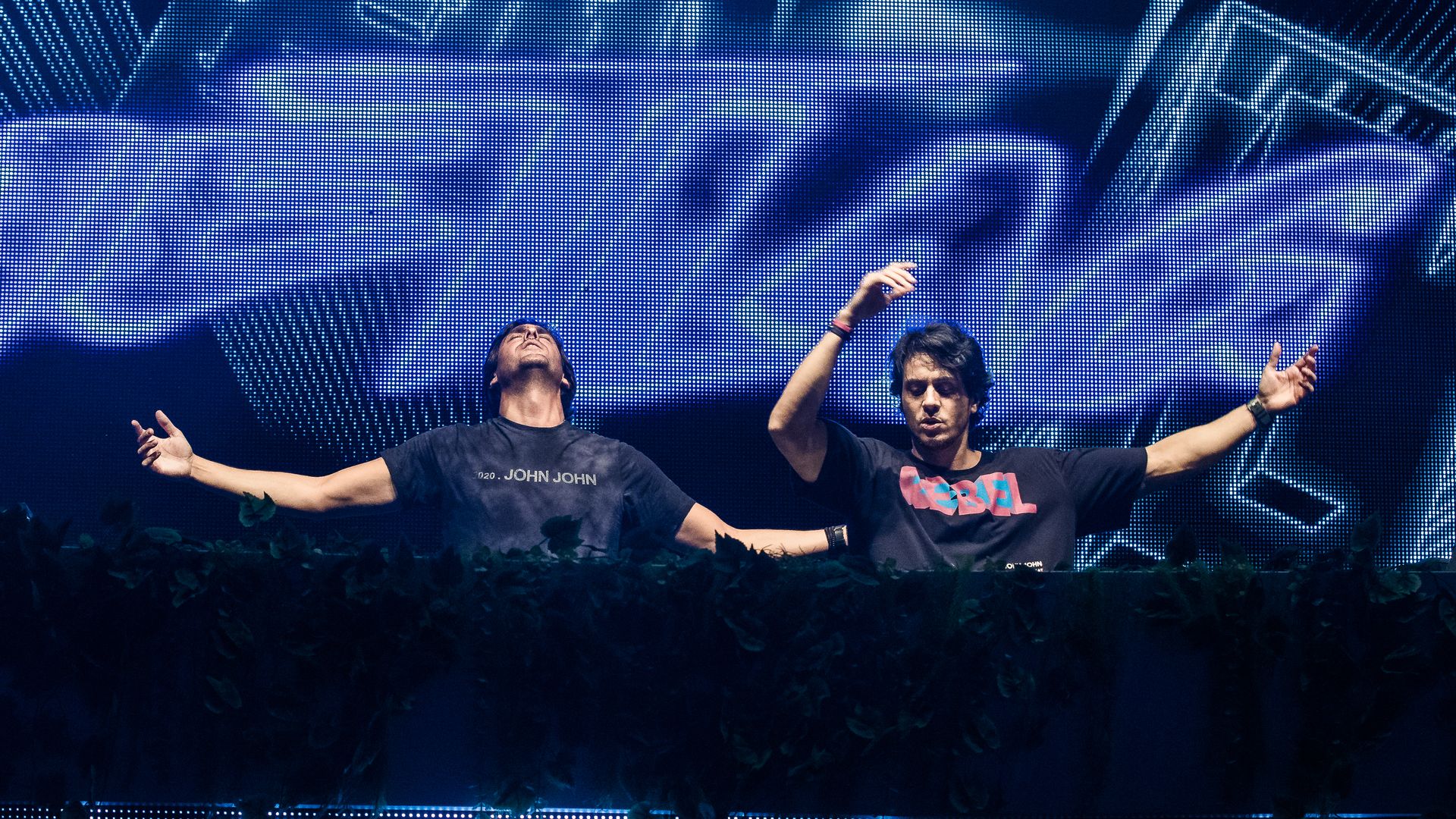 Your heart leaps when the beat finally drops; your skin prickles when the violins swell.
What's happening: In new research a team of computer scientists and psychologists at the University of Southern California tried to connect musical characteristics to listeners' unconscious responses.
As study participants listened to three pieces of music they didn't know, the researchers measured their heart rates, sweat levels and brain activity. They also asked whether listeners felt happy or sad.
They found dramatic brain responses to clear, pumping beats and to marked contrasts in volume, rhythms and sound quality, or timbre.
"It's the songwriter's job to take you on a roller coaster of emotions in under three minutes, and dynamic variability is one of the ways this is achieved," lead author Tim Greer told USC's news service.