Axios Capital
March 24, 2019
The U.S. budget deficit hit an all-time monthly high of $234 billion in February. That's $11.7 billion per day, assuming 20 business days in February. Take out Presidents Day, and it's $12.3 billion per day.
Meanwhile, Friedrich von Hayek's Nobel Prize sold at Sotheby's this week for $1.5 million. That's a better result than John Nash's, which failed to sell when it came up for auction in 2016. But it's still less than what a 17th-century copy of the Mona Lisa sold for, despite carrying an estimate of just $80,000–$100,000.
1 big thing: Corruption anxiety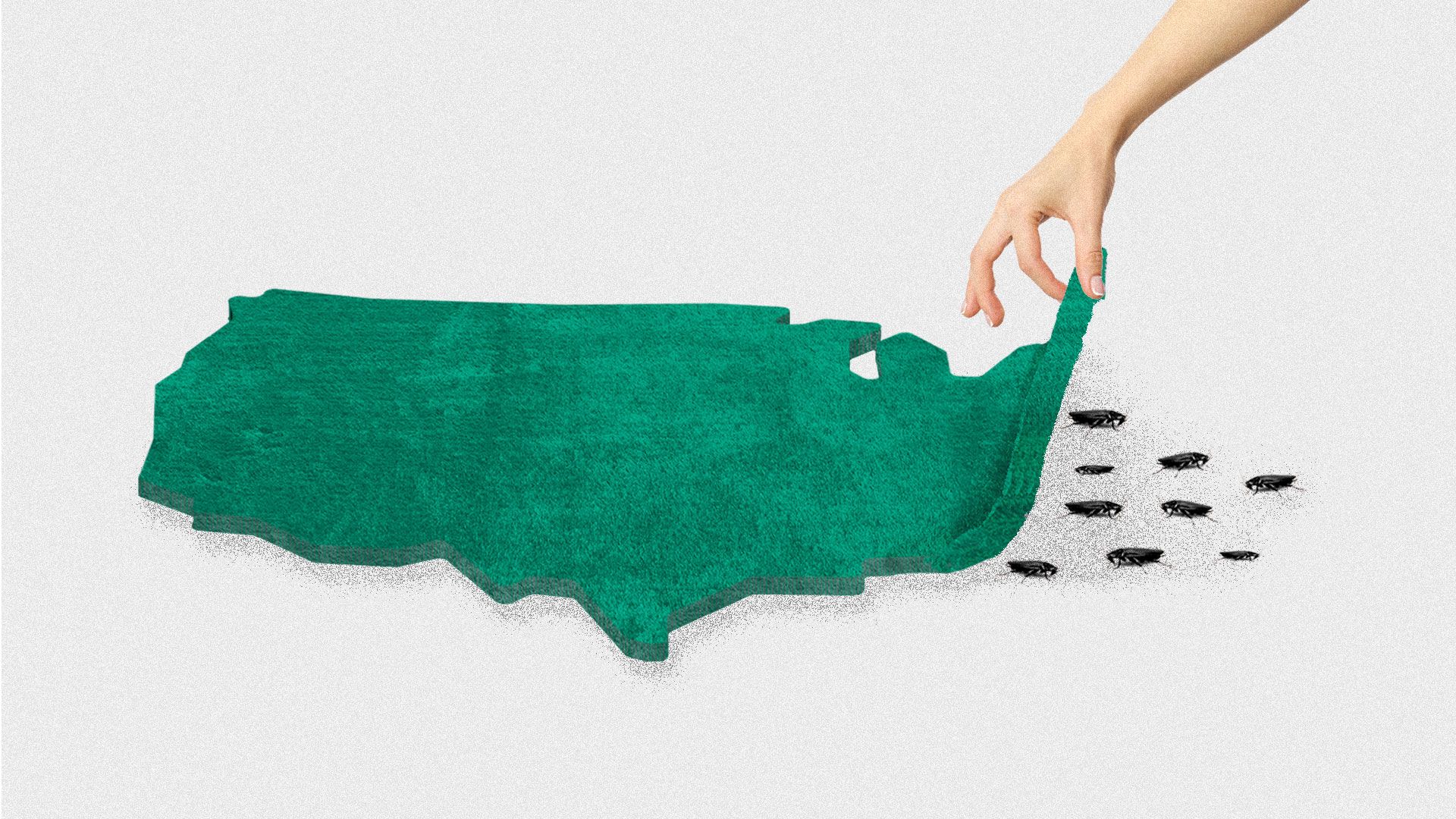 To understand the unhappy state of the American electorate, and the systemic headwinds facing the U.S. economy, the best person to talk to is a Nigerian.
Dayo Olopade, a Nigerian-American journalist and technologist living in London, used the term "corruption anxiety" to describe "the knowledge that society can be and has been manipulated to favor the powerful, at your expense" in a speech at Georgetown University on Tuesday.
It's the sentiment that drove the Arab Spring, but it's not confined to developing countries. The Tea Party, Occupy, the Brexiteers, the Yellow Vests, even Donald "stop this corrupt machine" Trump — all of them feed from a well of broad-based corruption anxiety. As Olopade puts it: "Corruption anxiety unifies the populist left and the populist right."
The big picture: Corruption scandals are magnified by each other. Theranos and Goldman Sachs and Martin Shkreli and Purdue Pharma and the Fyre Festival and the Catholic Church and billionaire Jeffrey Epstein and parking placard abuse and police violence and all the various Trump administration scandals aren't bad apples: They're part of a pattern, one that the American public is hyperaware of. These headlines foment mistrust in the fairness of the entire system.
Be smart: Western countries are generally perceived as less corrupt than most countries in Africa. But perceptions don't always mirror reality. "Our current corruption discourse is a form of geopolitical racial profiling," says Olopade. Any given act of corruption tends to get blamed on an individual actor in the West, while being considered symptomatic of a broader malaise in a place like Nigeria.
The bottom line: The Mueller report has refocused America's attention on malfeasance during the 2016 election campaign. But as Robert Rotberg puts it in his book about corruption, "Greed never stops at the edge of a presidential palace." The more frequently everyday Americans are reminded that our system is rigged, the less they're going to be willing participants in that system.
2. Jay Powell's Fed gives Trump what he wants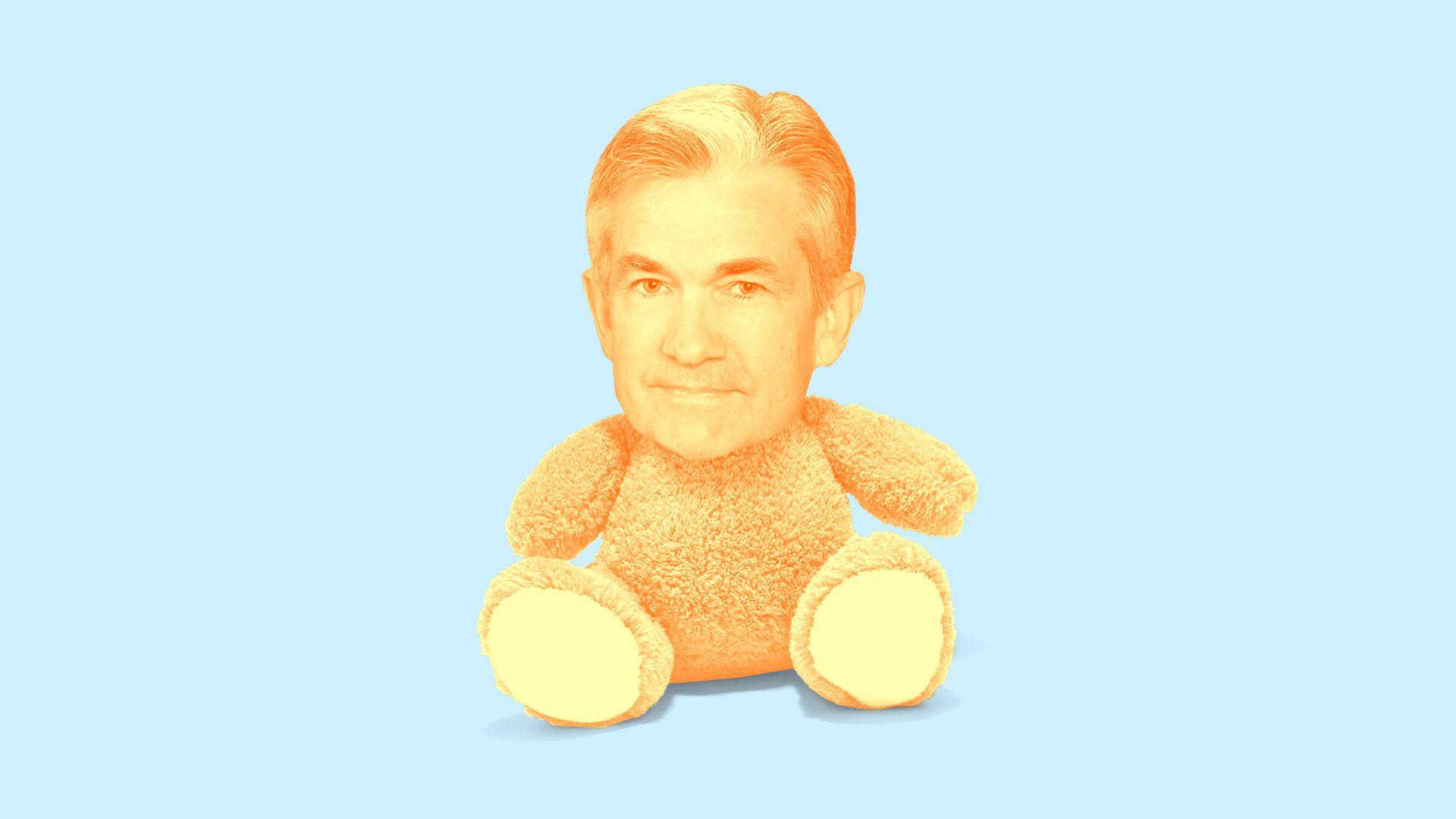 Corruption comes in many forms: cheating, bribery, nepotism, cronyism, embezzlement, fraud, state capture. Donald Trump's nomination of Stephen Moore to the Federal Reserve board falls neatly under the heading of "cronyism."
Moore has few apparent qualifications for a seat on the Fed board. Instead, he is being rewarded for his work on Trump's election campaign and for his gushing praise of Trump in places like his "Trumponomics" book. The proximate cause of his nomination seems to be a recent WSJ op-ed that Moore wrote claiming "the Trump administration's pro-growth policies have attracted investment from around the globe," and which, bizarrely, urged the Fed to link domestic interest rates to international commodity prices.
Moore would politicize the Fed in an unprecedented manner: He has consistently called for higher interest rates whenever a Democrat is in the White House and lower rates when it's a Republican. Were he to be confirmed — an act that itself would qualify as state capture — Fed chair Jay Powell could no longer truthfully say that his rate-setting committee is independent, unswayed by partisan political considerations. That independence has been a Fed bedrock for decades.
The Fed shocked the bond markets this week by announcing that it was planning no more rate hikes for the rest of the year. That's despite the fact that current rates are low and growth seems healthy. By coincidence, the Fed's move follows sustained and public pressure from President Trump, urging the Fed to stop raising rates.
The markets don't believe that Trump is responsible for the new policy. But if they did suspect political influence, the Fed's credibility — by far its most important asset — would be shattered.
Further reading: John Authers explains the most likely economic rationale for Powell's actions, while Greg Ip worries that if rates need to be this low when the economy is doing well, the Fed will not be able to cope if and when the next big downturn happens. And Binyamin Appelbaum reminds us that the Fed seems to be neglecting its other big job, of regulating the banking system.
3. America's rigged educational system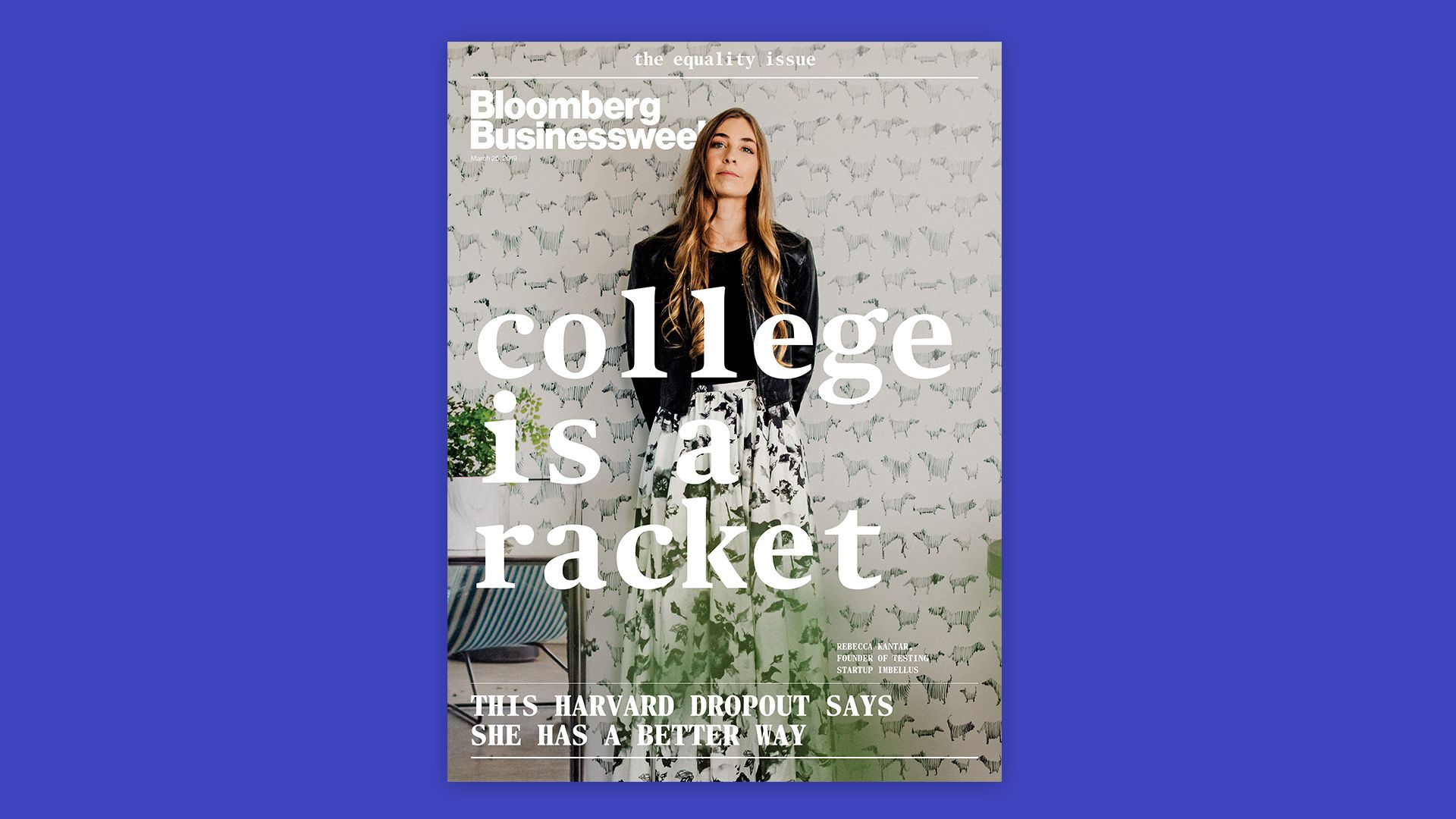 Nowhere are Americans more acutely aware of the system being rigged against them than in the area of education: That's why the Varsity Blues corruption scandal has resonated so widely with the general public.
The real scandal, as ever, isn't what's illegal: It's what's legal. Axios' Courtenay Brown has put together a partial list of ways in which the American educational system is rigged in favor of the rich and powerful.
Why it matters: Inequality of educational opportunity doesn't just deprive the economy of trillions of dollars' worth of untapped human capital. Its ubiquity and visibility also makes it a key breeding ground for resentment and corruption anxiety within the 99%.
4. Brexit: Abort/Retry/Fail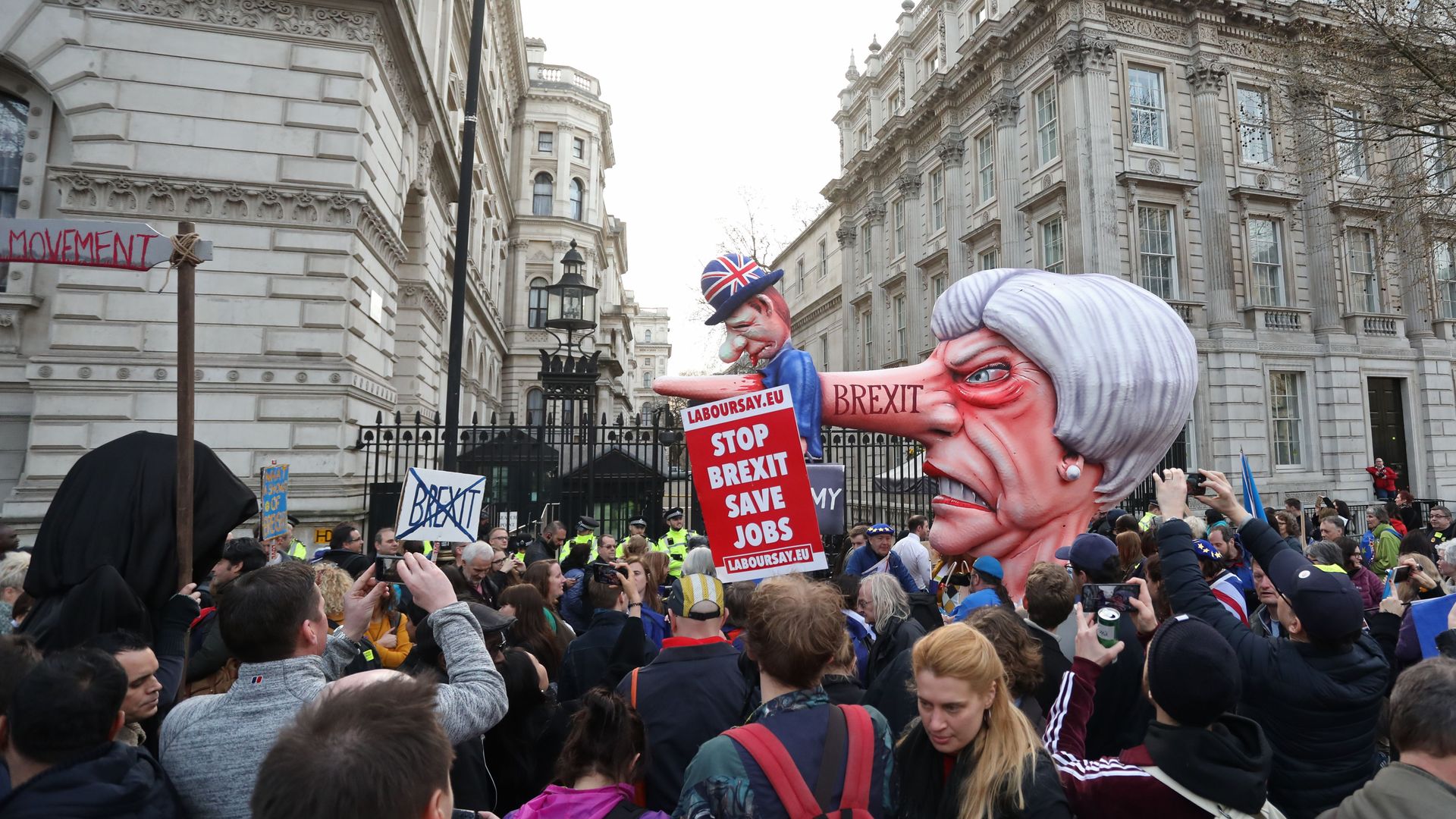 Britain will not leave the EU as scheduled this Friday, March 29. The EU has given Prime Minister Theresa May two extra weeks to pass her withdrawal deal or come up with a Plan B.
Spoiler alert: May's deal not only won't pass, it probably won't even come up for a vote. What will happen, on the other hand, is known to no one. There seem to be four possible options:
A no-deal Brexit on April 12.
A semi-miraculous passage of Theresa May's deal, with Brexit then following on May 22.
A longer delay, of up to a year, which would require the UK holding European Parliament elections on May 23.
Repeal of Article 50 and no Brexit at all.
Driving the news: A million Britons marched in London on Saturday demanding a second referendum, and 5 million of their compatriots have signed a petition demanding that Brexit be repealed. Illusionist and self-proclaimed psychic Uri Geller has even pledged to use telepathy — from Israel, no less — to prevent Brexit.
It's very hard to imagine May calling European elections or repealing Article 50 — but she has lost the support of her party and her Cabinet, which means she might not be prime minister much longer.
The bottom line: Britain is in the throes of its greatest constitutional crisis in centuries. The only certain outcome is that it will emerge from this process humiliated.
5. The global counterfeiting industry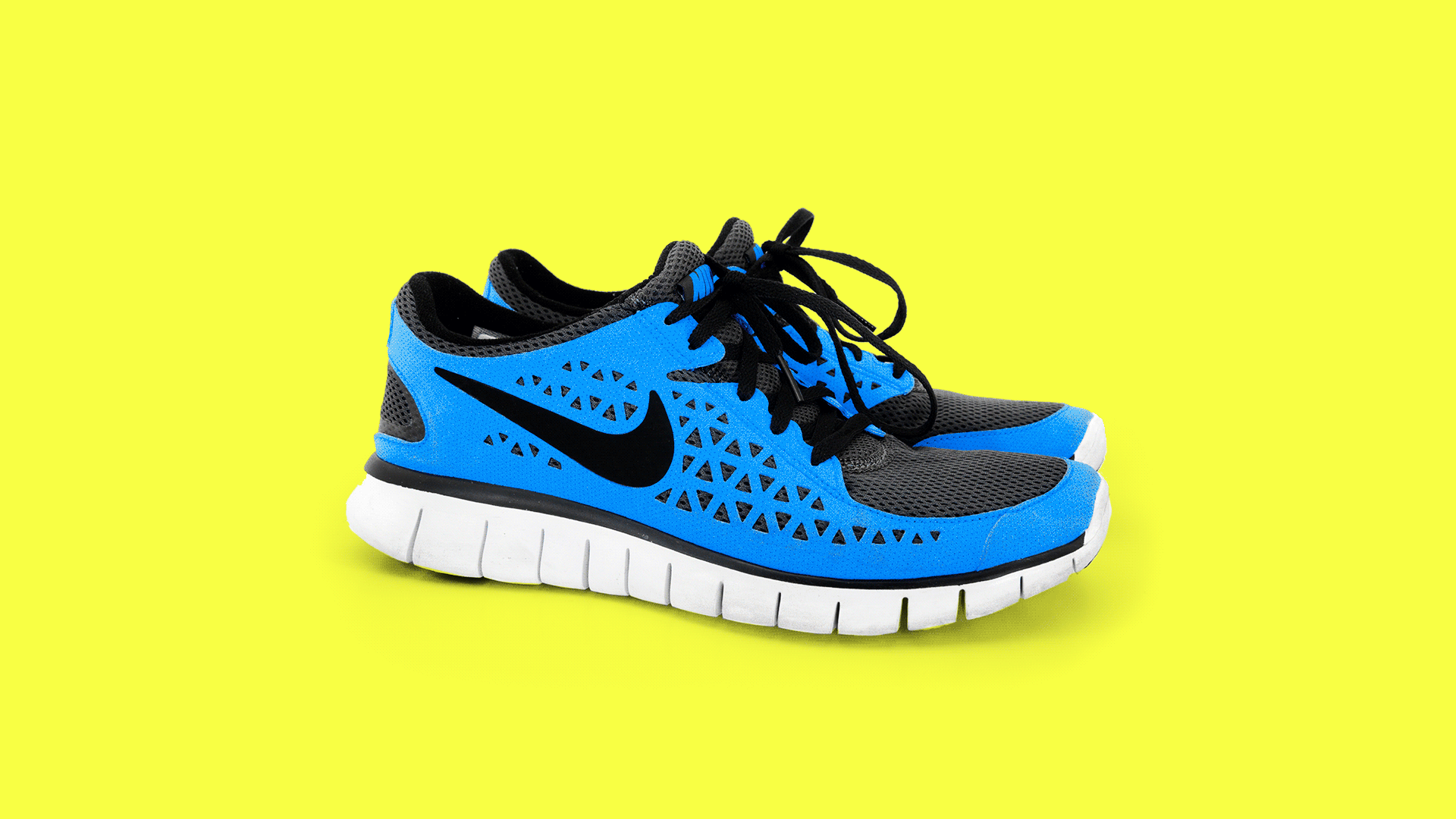 Measuring the extent of global counterfeiting is one of the hardest jobs in economics. Up until a few years ago, it had never been seriously attempted: In 2005, I wrote a 3,000-word blog post titled "All counterfeiting statistics are bullshit." Back then, it was generally accepted that counterfeiting accounted for about 6% of global trade, although no one had a clue where that number came from.
To its credit, the OECD saw that the lack of data was a serious problem. After talking to customs agencies in multiple countries, the international agency released a report in 2016 saying that global trade in counterfeits accounted for no more than 2.5% of total 2013 world trade. That report has now been comprehensively revised and updated, with the new ceiling at 3.3% of 2016 world trade.
The numbers are vague for many reasons. Customs agencies' data on interceptions of fake goods are often very spotty, and many agencies keep no such data at all. What's more, when the data does exist, the agencies want to keep it confidential, so that counterfeiters can't learn what they're doing.
There are no error bars on the OECD numbers, and there is no attempt to place a lower bound on the size of the global counterfeiting market. Piotr Stryszowski, senior economist at the OECD Directorate for Public Governance and lead author of the new report, tells me that a rising upper bound does not necessarily mean that global trade in counterfeits is growing.
Between the lines: The squeaky wheel gets the most grease. The global luxury goods industry tends to complain at the highest volume about counterfeit goods, and, possibly as a result, accounts for the lion's share of customs seizures.
Fashion and luxury goods accounted for fully two-thirds of customs seizures between 2014 and 2016, even though they represent less than a quarter of global counterfeiting volume by value. Counterfeit electronics from China, by contrast, seem to be crossing borders largely unnoticed.
6. Wall Street's pay cut
It's rare to see Wall Street fees come down — but when it comes to fund managers, that's exactly what's happening, at a quite astonishing pace.
The Investment Company Institute is the best source of data on asset-weighted average expense ratios — that is, the amount that investors, in aggregate, pay ETF and mutual fund managers to look after their money.
As recently as 2003, investors were paying 1% of their money every year to the people buying and selling stocks on their behalf. That number has now been cut in half, with equity funds charging just 55 basis points on average. (A basis point is a hundredth of a percentage point.)
Target date funds are even better value, with fees having come down to 40bp in 2018. These funds invest in a mixture of bonds and stocks, with the proportion invested in stocks falling as you near retirement.
Expect these trends to continue. Most Americans are still invested in actively managed ETFs and mutual funds, which carry higher fees. As assets under passive investment continue to grow, the downward pressure on fees will continue.
The bottom line: With $3.4 trillion invested in ETFs and $3.3 trillion in mutual funds, every 10bp of fee reduction means a savings of $6.7 billion per year for American investors.
7. Alan Krueger, 1960–2019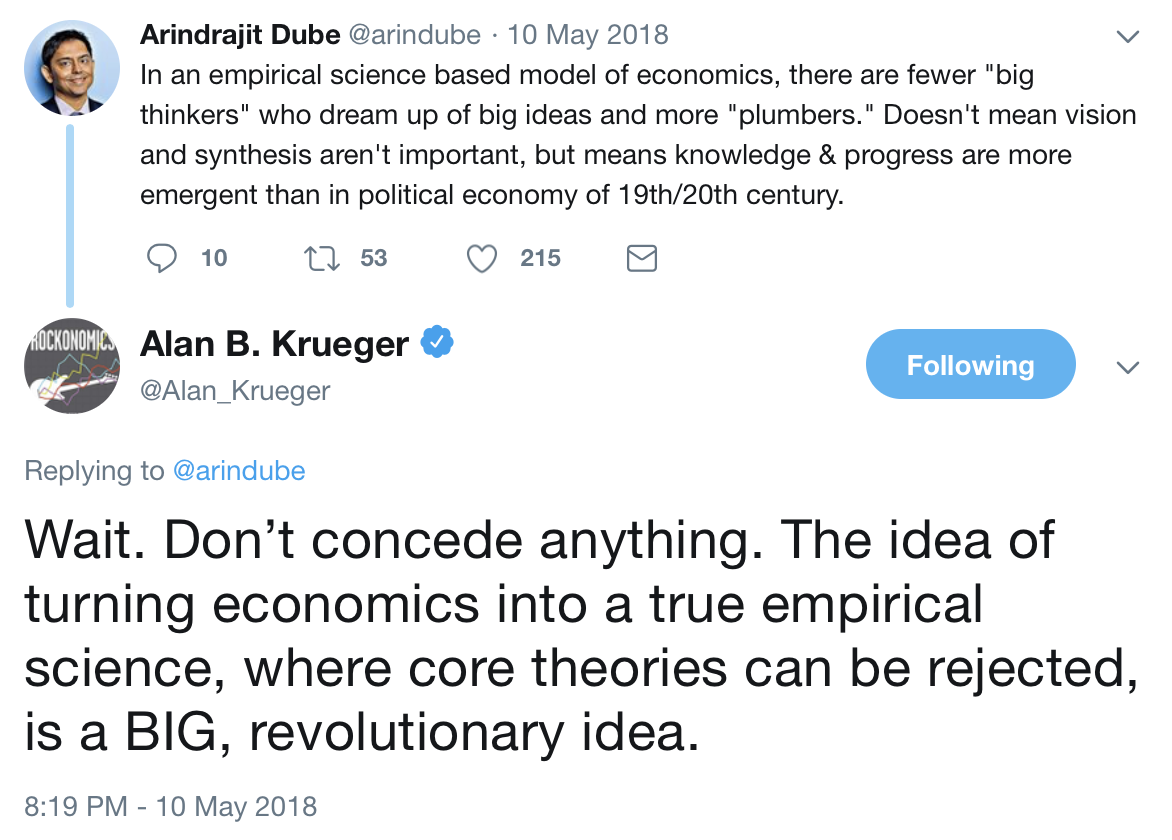 Alan Krueger, who died this week, was a giant of empirical economics. He didn't assume that raising the minimum wage would reduce employment, as so many of his colleagues did. Instead, he tested that assumption in the real world, and he found that it was often false. He was a great writer, a dedicated public servant and a much-loved mentor. His book on the economics of the music industry will be published in June.
8. The week ahead: Lyft floats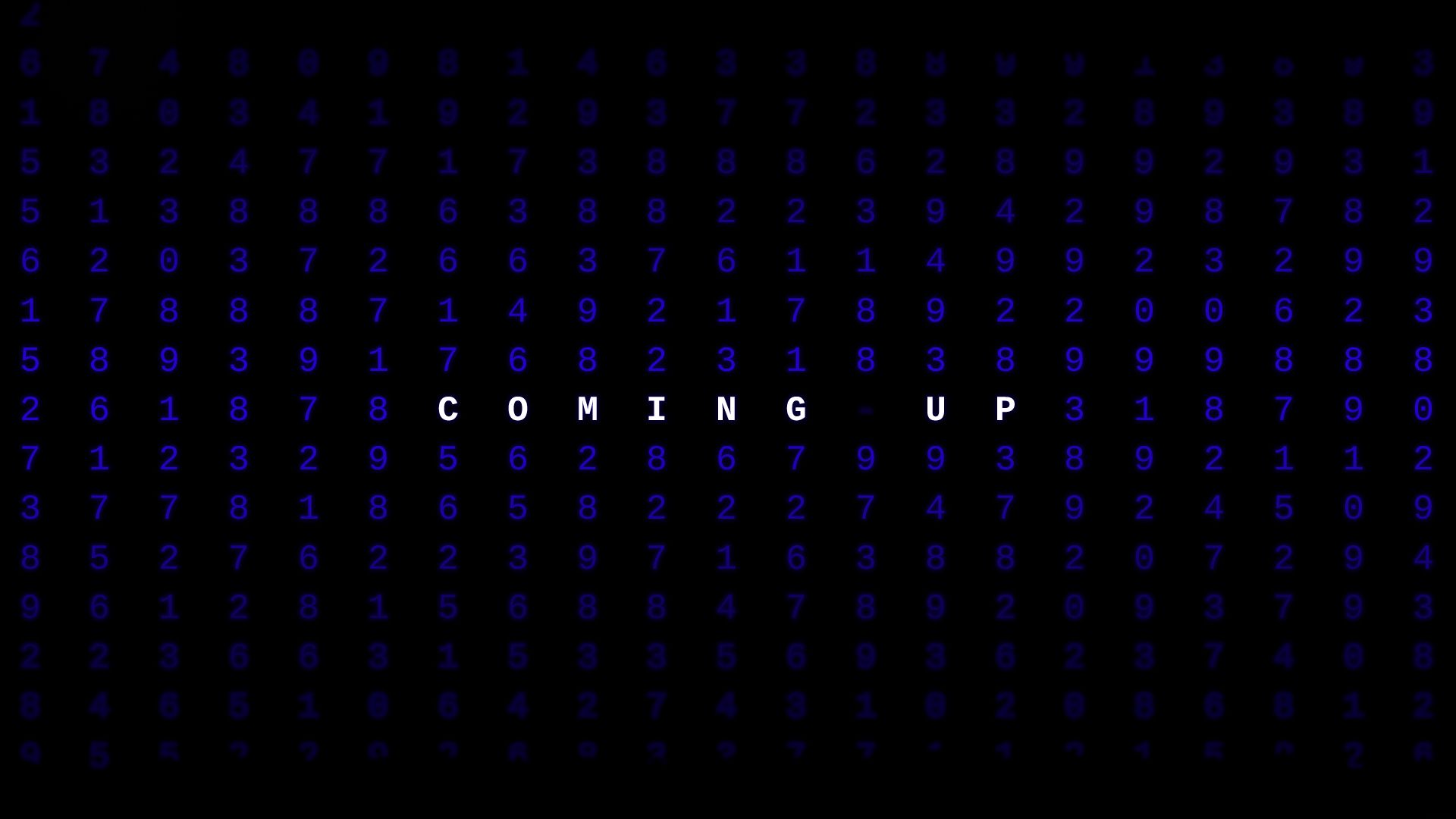 Asia's Davos, the annual Boao Forum, starts in Boao, China, this week, writes Courtenay.
No word on the full list of attendees, but the conference typically attracts policymakers, business leaders like Alibaba's Jack Ma and international heavyweights like IMF managing director Christine Lagarde.
Chinese President Xi Jinping will not be delivering the keynote speech as he did last year. That'll be done by Chinese Premier Li Keqiang on Thursday.
That same day, U.S. Trade Representative Robert Lighthizer and Treasury Secretary Steven Mnuchin will be in Beijing for another round of trade negotiations.
Lyft shares price on Thursday, with the company going public on Friday. Expect a valuation north of $20 billion. Uber, which will go public as soon as next month, will be watching closely.
Apple will pitch itself as a media company at an event at its headquarters on Monday. It will unveil a new video streaming service à la Netflix and HBO, as well as a new version of its Apple News app.
The last read on fourth quarter GDP is out on Thursday, so expect more debate about the strength of the Trump economy.
Economists say growth in the final 3 months of the year will be revised lower to 2.4% from the initial annualized rate of 2.6%.
9. Building of the week: University of East Anglia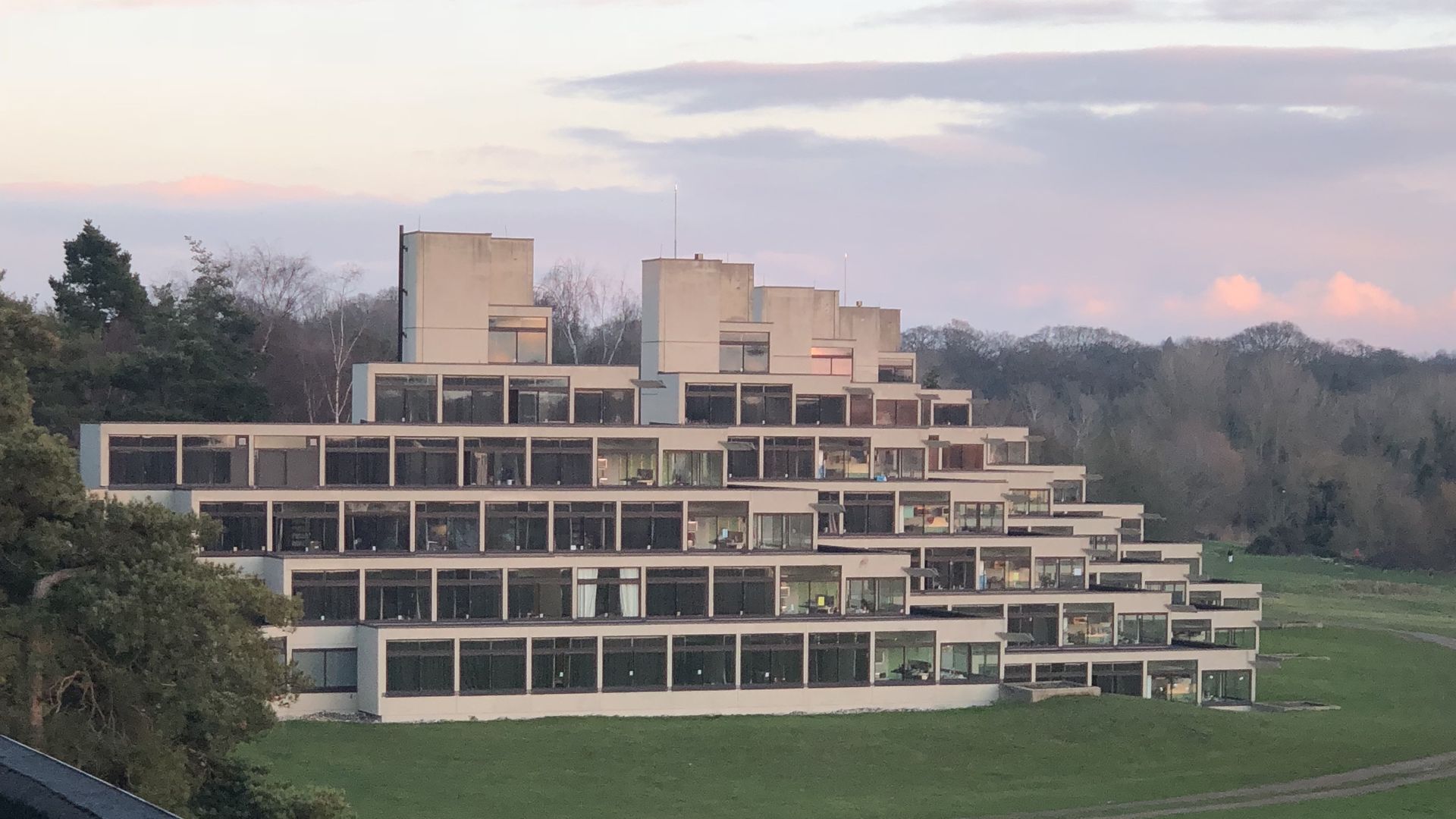 Denys Lasdun designed most of the University of East Anglia between 1962 and 1968. The brutalist ziggurat megastructure, with floor-to-ceiling windows, was a revolutionary utopian vision for postwar Britain; it includes everything from lecture halls to student accommodation. Since 1989, it has housed the British Centre for Literary Translation, founded by the great German writer W.G. Sebald.
Quote of the week
"Money can't buy happiness? I hate that saying. Money helps a lot of people. To pretend that it doesn't is just woo-woo bullshit. We live in a capitalist society. Money improves people's circumstances. It just does." — Jessica Knoll