Axios Capital
January 30, 2020
Greetings from London, where, thanks to the differences in our common language, almost no one understands the phrase "Did you get bangs?" I thought it might have something to do with hair, but today I learned what it really means. Turns out, it's a question that is applied to baseball players. Naturally, like everything else baseball, it can be charted.
In this week's issue: A different kind of housing crisis; carbon offsets; abortion; Brexit; Argentine debt; and more. All in 1,566 words, which should take you about 6 minutes to read.
1 big thing: The new housing crisis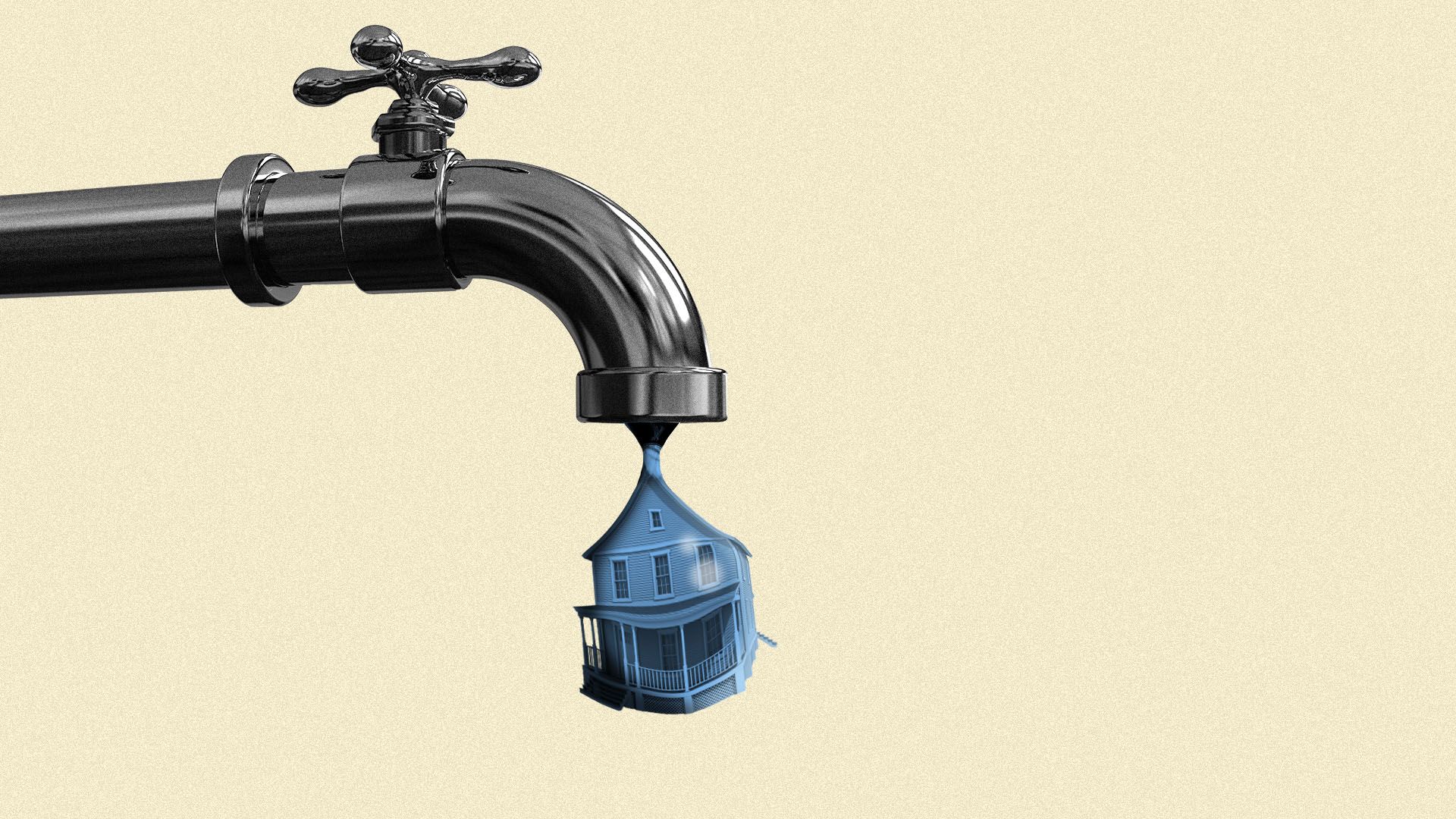 Rising house prices don't cause lenders to lose money, or economies to implode. But the bottom rung of the housing ladder has now ascended beyond the grasp of millions of Americans, regardless of whether they want to rent or buy.
Why it matters: When house prices fall too much, the rich and powerful lose money. That, in turn, means central banks around the world will swing into action to try to save the economy. When home prices rise too much, on the other hand, there's no such urgency on the part of policymakers.
The big picture: There just isn't enough housing to go round. Every year the number of U.S. households grows by more than 1 million, while simultaneously somewhere between 300,000 and 400,000 existing housing units are demolished.
By the numbers: Lawrence Yun, chief economist of the National Association of Realtors (NAR), tells Axios that when fewer than 1.5 million new homes are built in any given year, the national housing shortage only gets worse.
The number of housing starts  rose above an annual rate of 1.5 million in December 2019 — it hadn't been at that level since 2006. For the first time in over a decade, we had a single month when America's housing shortage didn't get worse.
House prices are rising too fast, especially at the entry level.
A fascinating AEI dataset shows that entry-level houses are worth on average 50% more than they were at the beginning of 2012. That's a significantly faster appreciation than the "move-up" segment of the market, which has risen by 38% over the same timeframe.
Denver, Seattle and San Francisco have seen entry-level homes rise in price by more than 75% since 2012, while Las Vegas prices have risen 89%.
A recent NAR press release quoted Yun as saying, "The hope is for price appreciation to slow." That's the kind of language that you often hear from affordable-housing advocates, but it's still startling to hear it coming from the industry.
Context: The cost of building any kind of housing has never been higher, thanks to a confluence of factors. President Trump has slapped tariffs on Canadian lumber (which remain in place even under USMCA), but the much larger cost problem is with skilled labor. Unemployment is low, the labor market is tight, and a lot of undocumented construction workers have moved back to Mexico.
Rising house prices also exacerbate Nimbyism. The more your house is worth, the harder you're likely to fight against upzoning initiatives that increase the supply of housing in your neighborhood. The fewer the units being built, the more that supply constraint pushes prices up in a vicious cycle (that's great for existing homeowners' wealth).
"Affordable housing isn't affordable to build," the National Apartment Association's Greg Brown tells Axios. As America urbanizes, the apartment shortage is growing even starker than the shortage of houses.
The bottom line: Whether you rent or own ultimately matters much less than whether you have a place to live at all. Right now there's no good economic incentive for homebuilders to build new units for Americans shut out of the market.
Bonus: A decade of underinvestment
America has a housing shortage of more than 5 million units. In order for that shortage to go away, housing starts will need to be significantly above breakeven — more than 1.5 million units per year — for many years to come.
2. Monetizing carbon offsets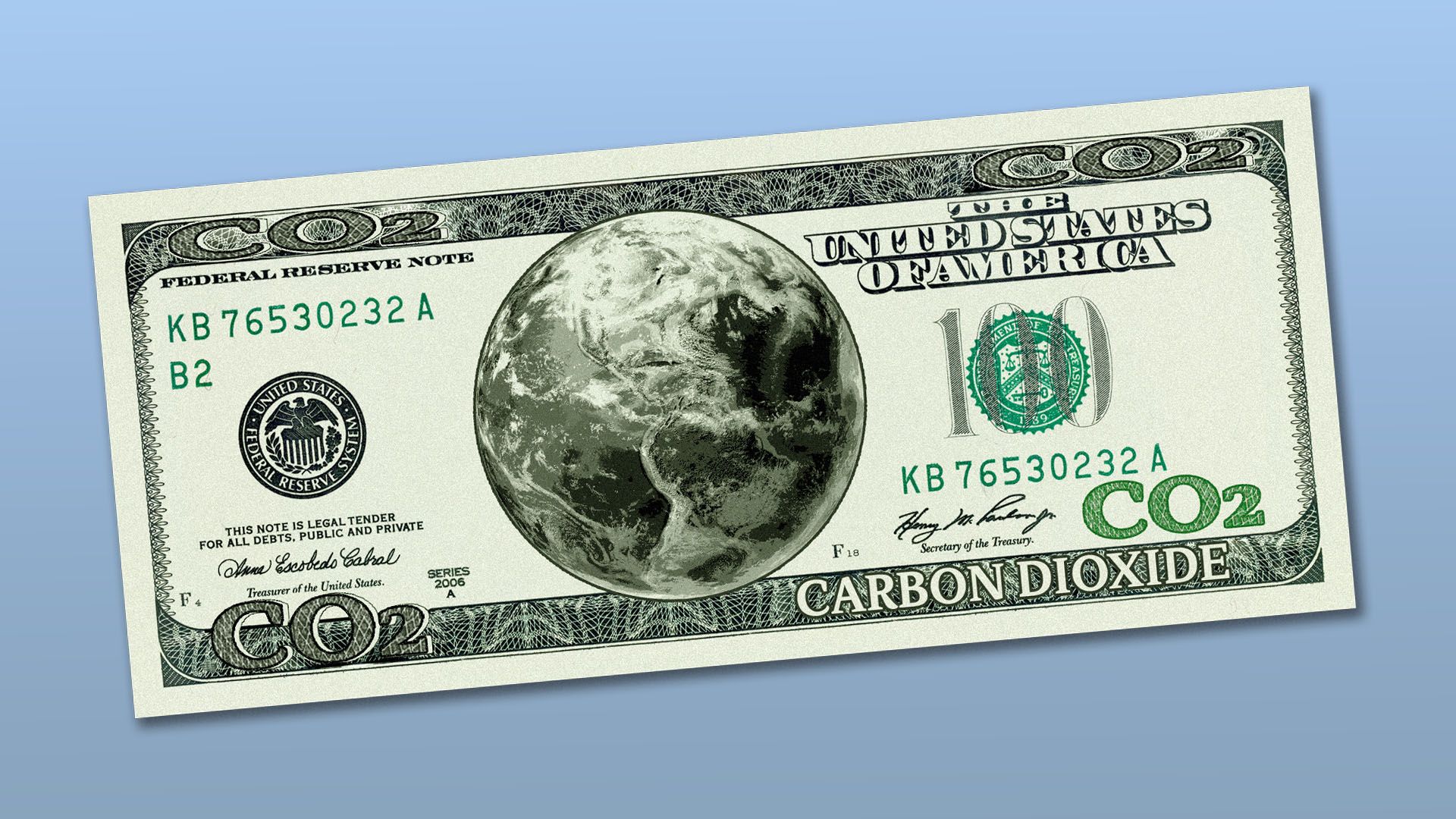 You emit carbon. Everybody does. The houses we live in, the food we eat, the goods and services we consume — all of them have a carbon footprint. While it's possible and desirable to minimize that footprint, it's impossible to eradicate it altogether. So it's impossible for a company to really be "carbon-negative."
Driving the news: Microsoft has pledged to be carbon-negative by 2030, but the promise assumes the invention of carbon-removal technology that doesn't yet exist. For the time being, every institution claiming to be "carbon-neutral" is doing so by paying money to "offset" their emissions.
Venture capital has taken notice, with Union Square Ventures recently investing in Wren, a for-profit carbon-offsets intermediary.
How it works: Instead of making a tax-deductible donation to the Rainforest Foundation, Americans can use post-tax money to buy carbon offsets from Wren. Wren will then keep 20% of that money for itself, and give the rest to the Rainforest Foundation, or to similar projects.
Reality check: Carbon offsets are predicated on the idea that thanks to your money, the world will emit measurably less carbon than it would had you not spent that money. In reality, it's very hard to make that case, and carbon offsets often seem like little more than a way to assuage guilt, or to provide PR value.
Go deeper: Last year, ProPublica had a fantastic investigation on "why carbon credits for forest preservation may be worse than nothing." It's well worth reading before you give any money to organizations like Wren.
3. The economics of abortion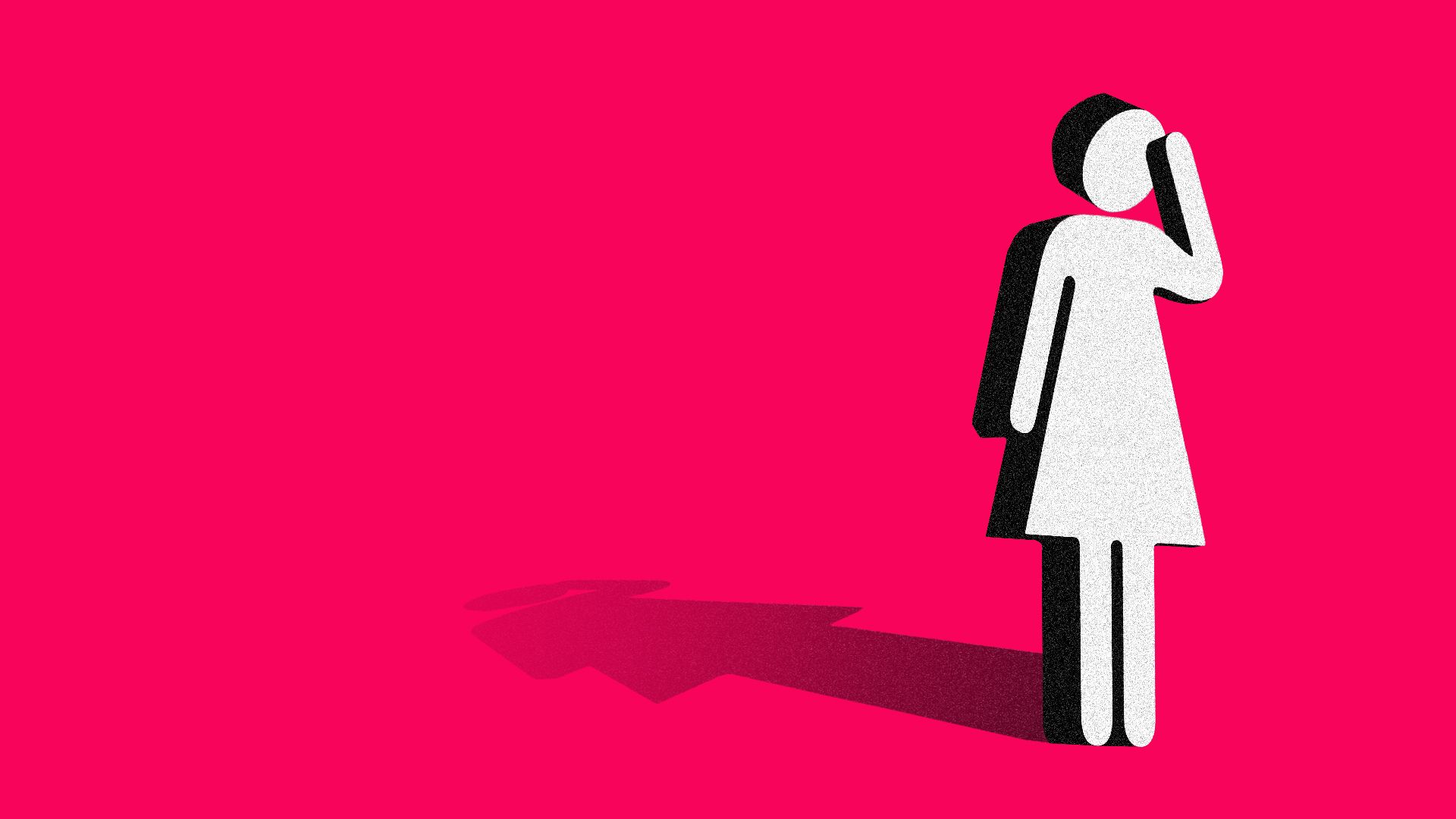 The economic consequences of medical decisions can be enormous. One of the most financially momentous medical decisions that any doctor can make is to deny a woman an abortion.
A new NBER report looks at the difference in financial outcomes between women who narrowly qualified for abortions and those who narrowly didn't. The report finds "a large and persistent increase in financial distress" for the latter group.
Why it matters: It's estimated that roughly one out of every four American women will have an abortion during her reproductive years, but the procedure remains largely taboo.
A separate report from Rhia Ventures reveals just how much ignorance around the subject reigns:
69% of women with health insurance currently do not know whether their coverage includes abortion.
Only 37% of benefits managers and human resource leaders interviewed for the Rhia report knew if their health plans covered abortion.
By the numbers: Women in the NBER study who were turned away from having an abortion were 81% more likely than their abortion-receiving counterparts to be evicted or declared bankrupt.
Of note: The NBER report was based on 1,000 women seeking abortions at 30 clinics in 21 states. Rhia based its research on different sources, including interviewing managers at 39 companies.
4. Coming up: Brexit day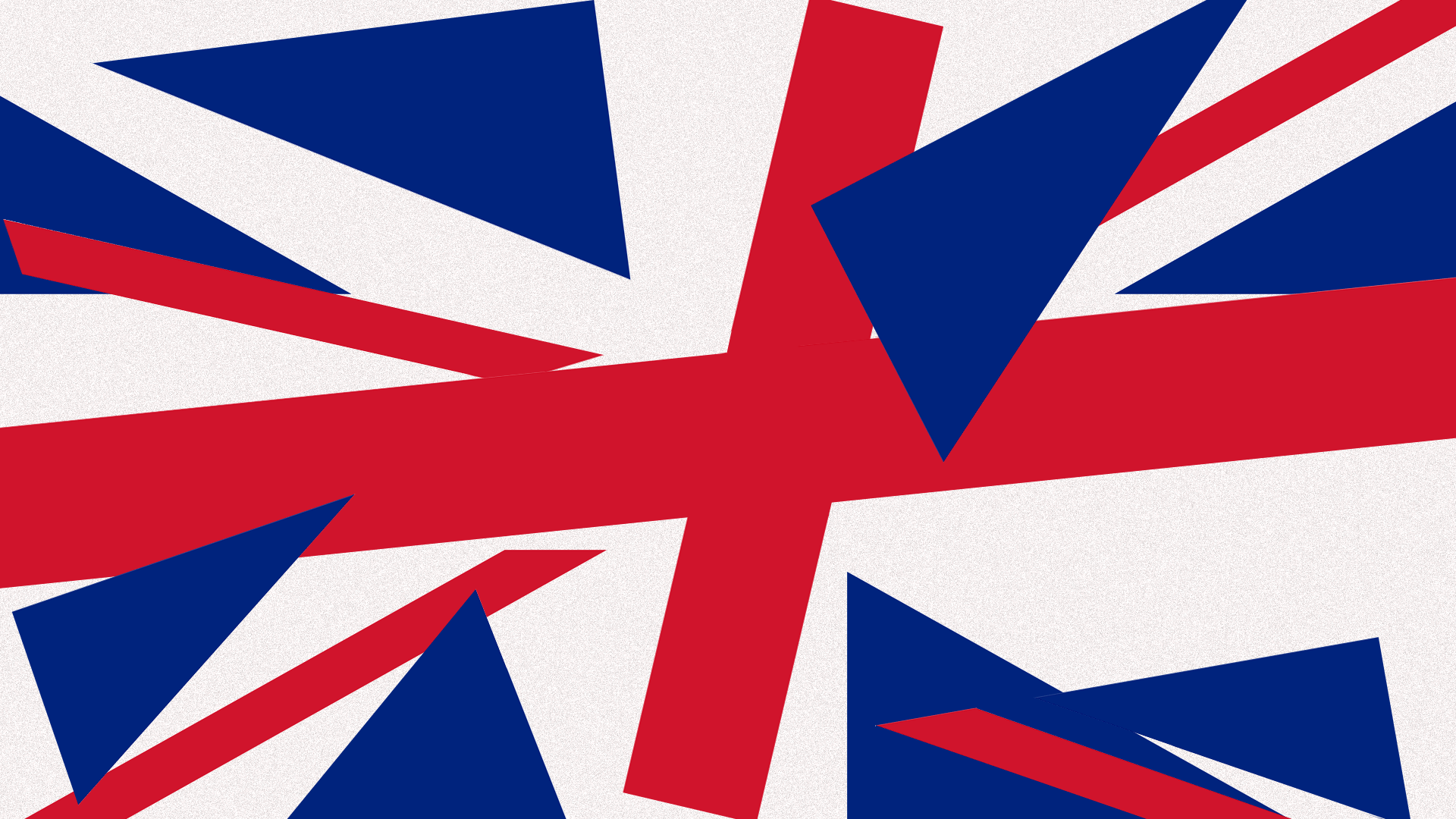 The U.K. will leave the European Union at 11pm London time tomorrow, Axios' Courtenay Brown writes.
The "exit" is largely symbolic. The U.K. will no longer have representation in the European Parliament or a vote on the European Council, but will still be governed by EU laws until a transition period ends on Dec. 31.
If the U.K. wants to rejoin the EU, as of tomorrow it will need an application to do so.
Not much else changes this year. For instance, U.K. residents won't be EU citizens anymore. But they can still move around the EU as freely as if they still were. (The FT has a good rundown of what else won't change.)
What to watch: Prime Minister Boris Johnson needs to hash out a trade deal with the EU before year-end. He'll also need to figure out trade arrangements with the rest of the world.
What they're saying: There were emotional scenes at the European Parliament on Thursday. European Commission President Ursula von der Leyen quoted George Eliot: "Only in the agony of parting do we look into the depth of love," she said, adding "we will always love you and we will never be far."
5. Argentina's very unusual bond market
Local debt is riskier. The U.S. government can print money while the city of Detroit, or the state of Illinois, cannot. That's why the U.S. government borrows at much lower rates than Detroit or Illinois.
The same is true for nearly all the countries in the world. Countries can bail out cities and other sub-national entities, but if the country itself runs into trouble, it simply taxes those entities to raise the necessary funds.
Argentina is the exception to the rule. As Nick Dunbar of Risky Finance explains, some Argentine local governments, like the city of Buenos Aires or the province of Neuquén, are considered less likely to default than the sovereign. As a result, their bonds trade at significantly higher prices than the equivalent sovereign bonds do.
By the numbers: Argentina's sovereign bonds generally trade at around 50 cents on the dollar. The debt of Mendoza Province, by contrast, trades around 75 cents, while Neuquén trades at 85 cents. And the bonds of the city of Buenos Aires trade at 99 cents on the dollar.
The bottom line: Creditworthiness is a function of the debtor's ability and willingness to pay. In Argentina, both of those things can sometimes be found more at the regional level than within the national government.
6. Building of the week: Langston Terrace Dwellings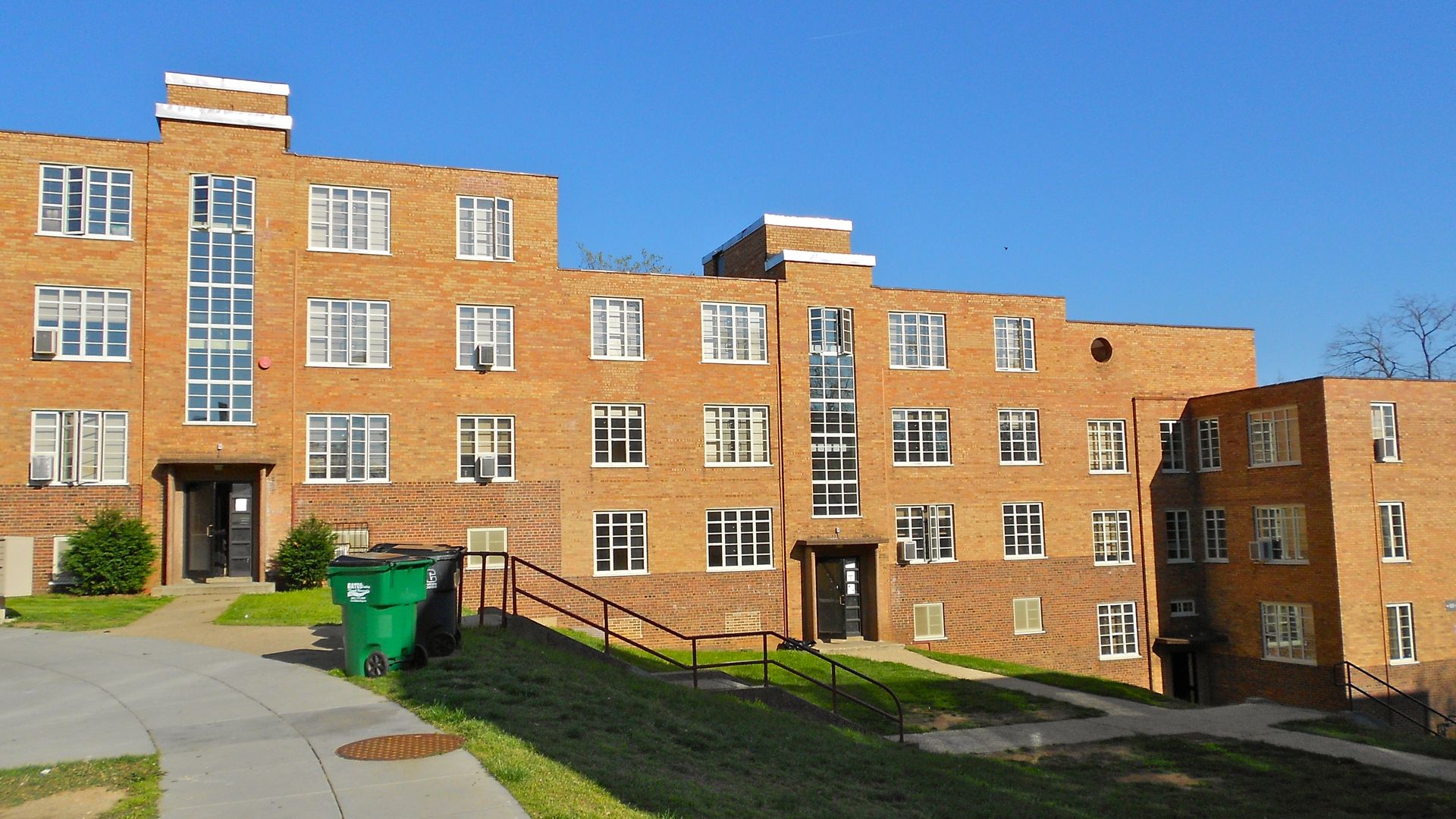 Hilyard Robinson's Langston Terrace Dwellings, in Washington, D.C., was completed in 1938. Built as part of the New Deal, it was the second federally funded public housing project in America.
Robinson was one of just 20 African American architects working in the U.S. in the 1930s. He had recently returned from a tour of Europe, where he was deeply influenced by the International Style of the Bauhaus.
The complex's 274 units were occupied by working-class families at a time of severe housing shortages.
A large terra cotta frieze in the central courtyard by Daniel Olney, titled "The Progress of the Negro Race," portrays black labor and migration from rural fields to urban industrialization.
Langston Terrace was added to the National Register of Historic Places in 1987, and remains the only public housing project on the list.
It's possible that Barry Farm Dwellings, also in D.C., might become the second — but it seems unlikely. Already, half of the units have been demolished.