December 30, 2018
Here's to a great 2019 for all of us, including Netflix content chief Ted Sarandos, who will earn a base salary of $18 million next year. That's excluding $13.5 million in stock options. Send me an email, to [email protected], if you know of anybody who has ever made a higher base salary than that. I'll compile a list!
1 big thing: The safety of sovereign debt
For all the geopolitical chaos in the world, one thing has never been safer: Lending money to governments. This chart comes from the magisterial Sovereign Default Database, painstakingly compiled on an annual basis by the Bank of England and the Bank of Canada.
The most recent data, which includes all sovereign defaults up to the end of 2017, shows that defaulted sovereign debt accounts for just 0.3% of all world public debt. That's an all-time low, and is down sharply from the high point of 6.2% reached in both 1987 and 1990.
Puerto Rico is included in the 0.3% figure, as are the other big outstanding sovereign debtors — Sudan, Iraq, and Venezuela.
The total number of sovereigns in default is also hitting new lows. It now stands at 79, the lowest number since 1981.
Be smart: Sovereign debt won't look this healthy forever. "Looking ahead, we expect sovereign defaults to pick up again over the next decade," write the banks' David Beers and Jamshid Mavalwalla.
The biggest risk on the horizon: Italy, which alone has $2.8 trillion in sovereign debt outstanding, or about 4.3% of total world public debt. That's 11.5 times the $216 billion in default today.
The bad years in the late 1980s were dominated by defaulted bank loans. Today, countries borrow very little directly from banks. But Italy's banks have more than 10% of their assets — some $425 billion — invested in Italian government bonds.
The "doom loop," where the sovereign and its banks bring each other down, remains a very real worry.
Why it matters: It's been well over a decade since defaulted sovereign debt accounted for even 1% of total world debt. Mega-defaults by Argentina and Greece generated plenty of headlines, but ultimately were relatively small by historical standards. As sovereign debt burdens rise around the world, however, these golden days won't last forever. Government debt that feels perfectly safe today could turn out to be plenty risky tomorrow.
Go deeper: The podcast I recently recorded with the doyen of sovereign debt restructuring, Lee Buchheit, was easily my favorite episode of 2018.
2. The return of an old friend
Here's Matt Egan's summary of one month in the stock market, for CNN: "Not one but two 1,000-point plunges for the Dow. And a powerful comeback... easily one of Wall Street's wildest months since 2008... A real roller-coaster. A wild ride."
The month in question? February 2018. With all the other crazy going on in the world this year, you can be forgiven if you've forgotten all of February's noise already.
Stock market volatility is a fact of life. Irregular spikes in volatility — including the one we're in the middle of right now — are also normal. (Ben Carlson has a great chart of stock-market volatility going back to 1928 which also shows just how normal it is.) The difference this time is that market volatility has become politicized, thanks to numerous presidential tweets.
That said, if you enjoy rollercoaster rides at Christmas, last week would have made you really happy. The Dow's intraday range was 548 points in a half-day session on Monday, 1,166 points on Wednesday, 871 points on Thursday, and 401 points on Friday. (On Tuesday the market was closed.) Needless to say, there was no news driving those swings. (Also, stop measuring Dow swings in point terms. The crash of 1987 was vastly bigger, and that was only 508 points.)
Be smart: A stock price is the discounted present value of a company's future cashflows. Tiny adjustments to expected future growth rates, or even tinier adjustments to the discount rate being used, can result in large swings in the fair value of the stock. We see shares trading at a specific price, but conceptually it might be better to think of them as a probability distribution. Right now, those probabilities are wider and more uncertain than at any point since the financial crisis.
Legend avers that an alert young man once found himself in the immediate presence of the late Mr. J. P. Morgan. Seeking to improve the golden moment, he ventured to inquire Mr. Morgan's opinion as to the future course of the stock market. The alleged reply has become classic: "Young man, I believe the market is going to fluctuate."
It did. It always has. Perhaps it always will.
— Laurence H. Sloan,
Security Speculation: The Dazzling Adventure
(1926)
Bonus: S&P 500 factoid of the week
Wednesday was the first time ever that more than 500 stocks in the S&P 500 rose on the day. (There are 505 stocks in the S&P 500, it turns out; 504 of them rose on Wednesday.)
3. The Chinese IPO boom
While American companies were returning hundreds of billions of dollars to shareholders, for Chinese companies the flows went in the other direction, Caixin's Yang Ge reports. They raised an astonishing amount of money in 2018 — some $45.6 billion in Hong Kong and New York alone. That's more than double the $19.2 billion raised in 2017; it's also more than double the $20.7 billion raised in Chinese domestic IPOs.
Cellular tower operator China Tower Corp raised $7.5 billion in August. By contrast, the biggest U.S. IPO of 2018, Axa Equitable, raised just $2.75 billion.
There's still a healthy pipeline of Chinese companies looking to go public in 2019, although a bear market and/or a trade war could derail those plans.
Be smart: A lot of the money piling into these IPOs is entirely speculative, and that pool of liquidity can dry up as fast as it appeared. Chinese individual investors are being hit by a wave of shadow-banking defaults, and high-profile startups, especially in the scooter-sharing space, are running aground.
4. Why Snap wants regulated users
Snap CEO Evan Spiegel tells Tim Bradshaw, in this week's Lunch with the FT, that tech companies cannot be trusted, and that old-fashioned media regulations can and should be applied to influencers on social networks. "If you're broadcasting to millions of people," he says, "you need to serve the public interest."
Spiegel is joining a bandwagon of companies that actively want more regulation.
Snap's biggest competitors, including Instagram, Twitter, and YouTube, are built on a foundation of "influencer" accounts that regularly reach millions of people. All of those companies struggle with how to regulate their most popular users, many of whom on an individual level reach a larger audience than most TV shows.
Spiegel is now suggesting that each of those users should be regulated as a broadcaster; presumably the same rules would apply to influencers using Snap's own Discover platform.
The bottom line: Such regulation would be very difficult to draft in practice, but in principle it makes sense for government to regulate broadcasters, no matter which medium they use. Snap, which has seen relatively few controversies surrounding its influencer content, could be well positioned to benefit from any regulatory crackdown.
Go deeper: The Axios rundown of industries that want more government rules
5. Felix Salmon smackdown watch
Cal economics professor and OG blogger Brad DeLong took issue with my reasoning that the Fed was right to raise rates. He says that the recent stock market decline is "new information" that should have changed the Fed's mind — that, instead of raising rates this month, the Fed should have held them steady.
Brad is right that the stock market decline is new information, but it's new information that tells us more about stock-market volatility than it does about the health of the economy. The market does not deserve some kind of Fed-dispensed doggie treat just for bouncing around like a demented yo-yo.
Brad then says that interest rates can't have been artificially low, even when they were negative in real terms for almost a decade, because we haven't seen any inflation.
He's conflating two different things. Negative real interest rates can cause speculative asset bubbles even if they don't cause inflation.
Brad also thinks that "reserve and capital requirements" can "nip potential overleverage in the bud". But no one has come close to being able to apply such requirements to non-banks like private-equity shops and hedge funds, let alone corporations.
The bottom line: So long as inflation remains below its 2% target, critics will be able to make a credible case that rates should stay low. But how low is too low? (The current range of 2.25% to 2.5% is hardly high.) The question can also be posed a different way: How long is too long for real rates to be negative?
6. Personnel management during a furlough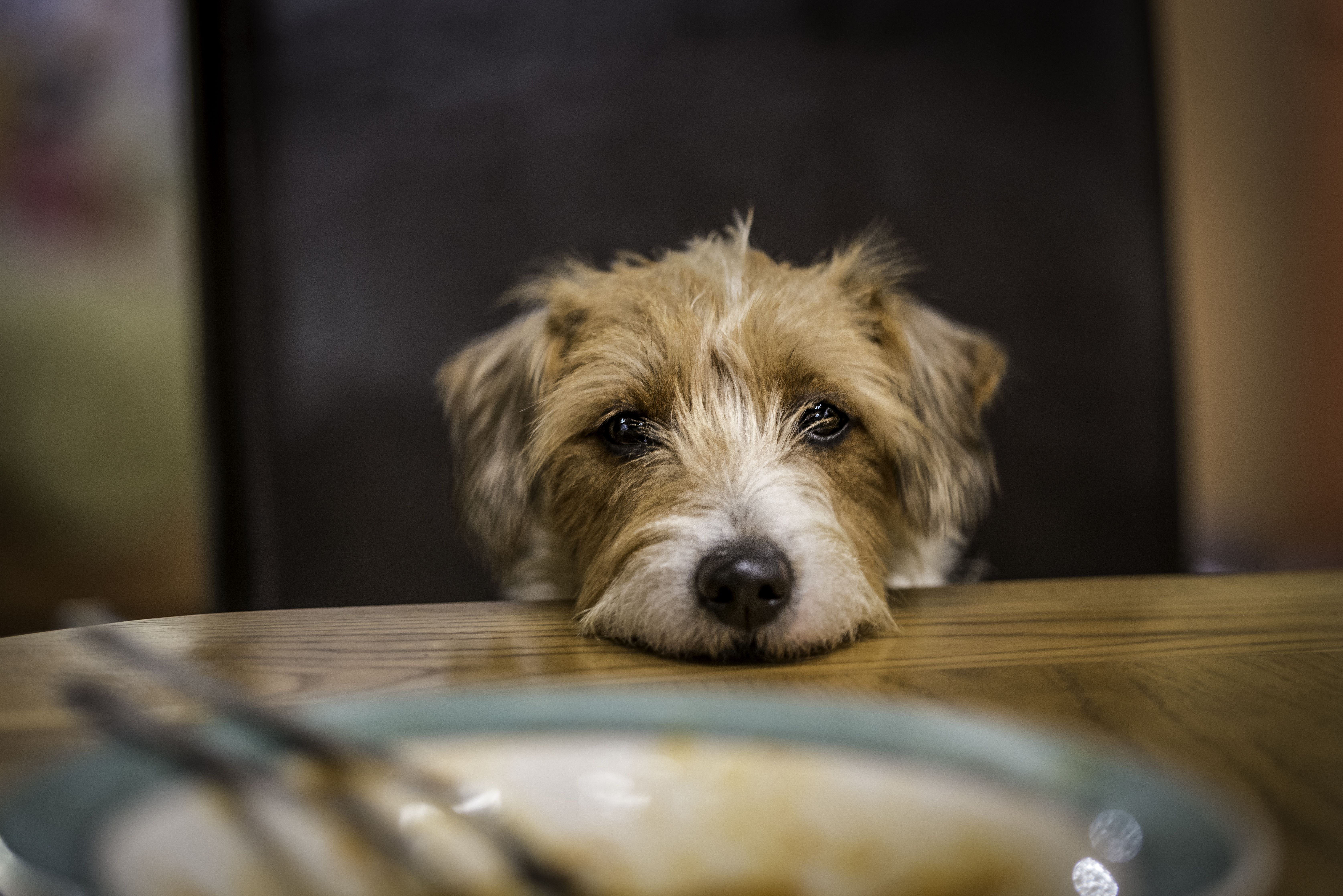 As we discussed, I am a Federal employee who has recently been furloughed due to a lack of funding of my agency. Because of this, my income has been severely cut and I am unable to pay the entire cost of my mortgage... I appreciate your willingness to work with me and your understanding during this difficult time.
— From the Office of Personnel Management's
official form letters
for furloughed federal employees. The OPM motto is "Empowering Excellence in Government Through Great People." The letters were posted "inadvertently,"
according to the Washington Post
.
7. This week: The 116th Congress is sworn in
Axios' Courtenay Brown writes: Monday is the last trading day of 2018. Exchanges around the world are closed on Tuesday for New Year's Day, so there will be at least one non-volatile day for stocks.
The 116th Congress — with a Democratic-controlled House — takes power on Thursday. Putting together some kind of deal to end the current government shutdown will be the top item on the Democrats' agenda.
If the partial shutdown continues, it will delay the release of some economic data, but not Friday's jobs report.
Per FactSet, an estimated 180,000 jobs will be added, the unemployment rate will hold at 3.7% and annual wage growth will fall slightly to 3.0%. Any sign of a slowdown in the final jobs report of 2018 will be bait for those calling on the Fed to hold off on raising rates further.
There will be even more Fed noise a few hours later, when Fed chair Jerome Powell is interviewed alongside predecessors Janet Yellen and Ben Bernanke.
8. Building of the week: War Memorial Center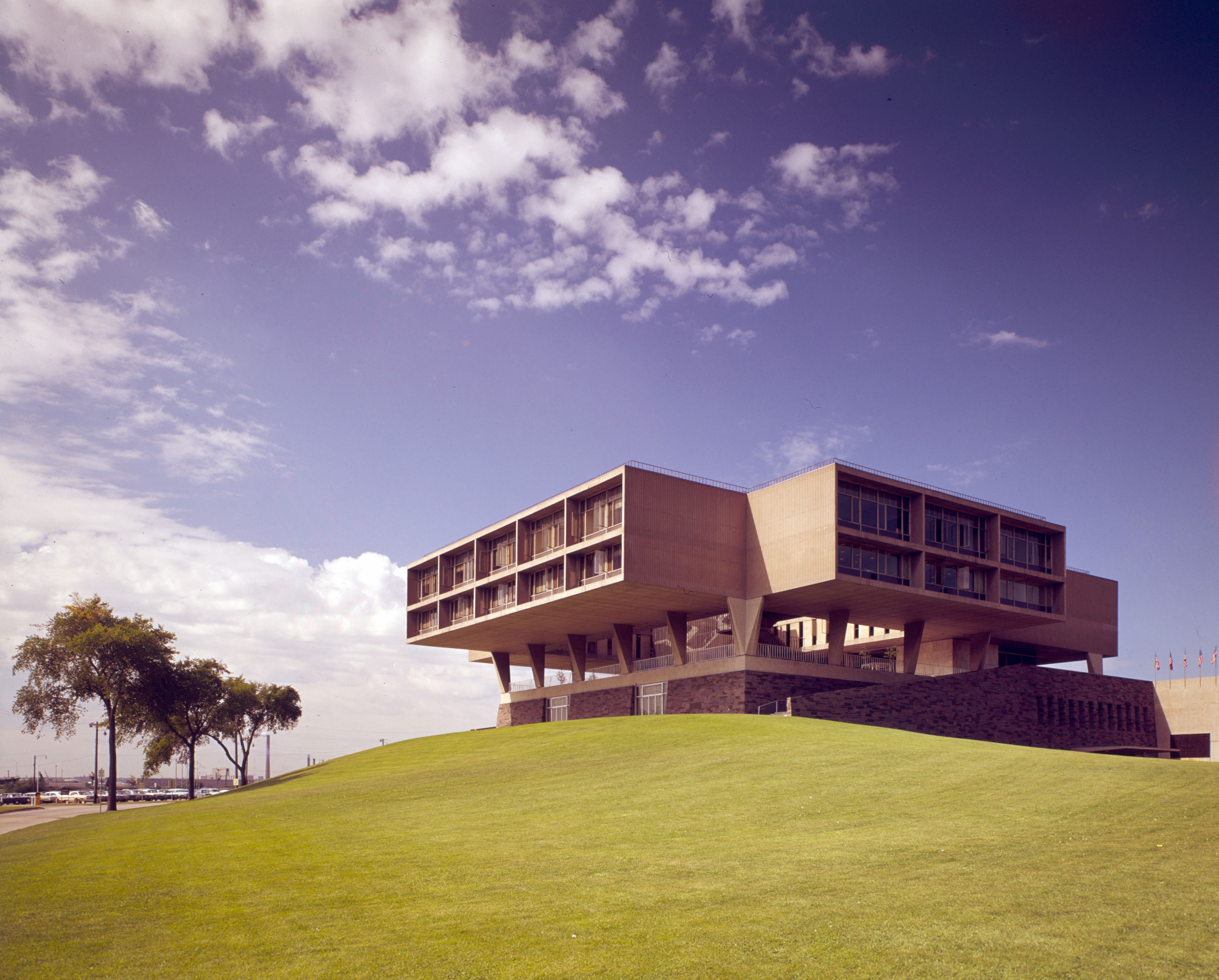 Eero Saarinen's War Memorial Center, in Milwaukee, was completed in 1957. The rectangular blocks are not only raised above a central courtyard; they also cantilever out some 30 feet. The building contained the Milwaukee Art Museum until 2001, when the museum expanded into a larger Santiago Calatrava addition.
Thanks to all of you for being so welcoming and constructive in my first months at Axios. If there's anything you want me to concentrate on in 2019, you know where to find me.