January 06, 2019
Happy New Year! Our new markets newsletter goes daily as of tomorrow morning; sign up here.
1 big thing: Apple is not China
Data point 1: At the end of December, a huge American consumer brand announced a blockbuster quarter, driven largely by sales in China. Before accounting for currency fluctuations, Nike's quarterly sales soared 31% in China, with digital sales in the country growing even more.
"We have not seen any impact on our business from some of the U.S.-China dynamics that we're all reading about," said CFO Andrew Campion on the earnings call. "We're mindful of those, but in the context of being mindful of those, we continue to see very strong signs of momentum in China."
When Nike stock started trading after the results were announced, its shares were up more than 8.5% from where they had closed the previous day.
Data point 2: At the beginning of January, a huge American consumer brand announced it was going to have a disappointing quarter, driven largely by sales in China. For the first time this century, Apple will see a year-on-year revenue decline in the all-important final quarter of the calendar year.
"While we anticipated some challenges in key emerging markets, we did not foresee the magnitude of the economic deceleration, particularly in Greater China," said Apple CEO Tim Cook. "In fact, most of our revenue shortfall to our guidance, and over 100% of our year-over-year worldwide revenue decline, occurred in Greater China."
When Apple stock started trading after the results were announced, its shares were down some 8.8% from where they had closed the previous day.
The big picture: This is how capitalism works. Brands seek growth, especially in China, which will drive most of the future increase in global consumer demand. When those companies succeed, their shares rise; when they fail, their shares fall. So far, so unremarkable.
The important difference between Nike and Apple is that while the former was considered to be a Nike story, the latter was considered to be a China story. Nike's earnings didn't boost the stocks of other companies with China exposure, but Apple's earnings sent hundreds of other stocks tumbling. There was even a significant effect on 10-year Treasury bond yields. That's bonkers.
The Chinese economy is not growing as fast as it was, but we knew that already. And there are lots of Apple-specific reasons why the iPhone might be seeing lower sales in China. Apple's news, on its own, is not an indication that the Chinese economy is doing worse than we thought; it's just one small data point among many.
The bottom line: Apple is a big company on an absolute level, but it's a tiny part of the Chinese economy, where consumers are just as fickle as they are anywhere else. What we learned this week is that Apple looms unrealistically large in investors' imaginations. China can help deliver spectacular growth, but that growth will always be bumpy, especially for foreigners. Investors shouldn't be surprised when it is.
Bonus: When Apple ripens
Apple is the most successful and profitable luxury consumer-goods company that the world has ever seen. Its profit margins are stratospheric, its earnings per share continue to reach new all-time highs, and it has no real competitor in terms of being the high-end brand of choice in categories from personal computers to phones to digital watches.
It tops the list of retailers that any real estate developer wants if they're trying to create a luxury-shopping destination, and like Louis Vuitton, it never discounts.
Apple has extended its reach to hundreds of millions of customers around the world who would never buy Gucci or Prada. Still, luxury brands, by their nature, never reach everybody. Most people will end up opting for the cheaper, more utilitarian rival. At some point, any luxury brand will be selling mostly to repeat customers. Apple has definitely reached that point.
Apple's repeat customers are incredibly profitable and price-insensitive — which raises the ultimate luxury problem of what Apple should do with all its money. Even after spending more than a billion dollars a month on research and development, Apple generates vastly more cash than it can spend.
The solution: Stock buybacks, which return those profits to Apple's shareholders and help to keep Apple's per-share earnings on an upward trajectory. Buybacks are not an attempt to time the market and buy when shares are cheap; they're better thought of as a particularly flexible and tax-efficient form of dividend.
Not all public companies can, should or must grow. The magic of stock buybacks is that they can support the stock price even if the business doesn't grow at all. The rise of Apple's annual buyback budget is simply a sign that the company has matured.
The bottom line: If the job of a CEO is to generate profits that can be returned to shareholders, then Tim Cook has been vastly more successful at Apple than Steve Jobs was. That doesn't mean the end of the age of Apple. It just means Apple has achieved its potential.
2. Why pharma companies merge
This week's mega-deal was the announced $74 billion acquisition of Celgene by Bristol-Myers Squibb. BMS is paying one share of its own stock, plus $50 in cash, for each share of Celgene, which works out to about $68 billion at current prices. The combined company looks to be worth on the order of $150 billion.
That would make it the 6th-largest pharmaceutical company in the world, behind Johnson & Johnson, Pfizer, Novartis, Roche and Merck.
The big picture: Pharmaceutical mega-mergers are common. (Wikipedia has an exhaustive list.) Pfizer, in particular, is a product of M&A, having bought Pharmacia, Wyeth and Warner-Lambert in deals worth a combined $244 billion. Meanwhile, technology mega-mergers are rare, with the disastrous exception of AOL-Time Warner.
Yet despite the relative lack of M&A, the technology industry is much more concentrated than the pharma industry. The top 10 largest tech companies, led by Microsoft, Alphabet, Apple, Facebook and Tencent, account for 41% of the sector. The equivalent number in the pharma sector is just 29%.
Worth noting: A capitalization of $150 billion doesn't even get you into the top 10 in tech.
Be smart: Mega-mergers don't necessarily make for highly concentrated industries, especially not when it comes to pharmaceuticals. Patents have a finite lifespan, which means that if a company wants to stay big, it needs to acquire new drugs, either via R&D (which has a relatively low success rate) or else via M&A. Big pharma mergers are often a case of running to stand still.
3. The shutdown is about to bite
The government shutdown "is abstract for most Americans," writes Axios' Mike Allen, but it's about to get very real very quickly. In the markets, nothing's going to get SEC approval while the shutdown is in effect. That means no IPOs, just for starters.
The government also attempted to halt bankruptcy proceedings at a nursing-home chain, blaming the shutdown. Both debtors and creditors agree that would put patient health at risk.
As Mike says, crunch time is coming. The shutdown will impose real hardship on the nation and its economy.
Most government workers' first payday without pay is fast approaching.
Food stamps for 38 million Americans could be reduced or even run out entirely.
Taxpayers who expect a tax refund want to file their taxes early. But with no IRS workers issuing refunds, that's not going to help them. The absence of tax refunds, in turn, is going to remove a formerly reliable boost to America's winter economy.
Our thought bubble: Mike thinks media coverage of those hardships could end up forcing the president's hand.
4. The partisan economy
Axios asked 2,301 Americans whether the economy is growing, stagnating, in a recession, or in a depression. Republicans overwhelmingly thought it was growing, while a large majority of Democrats thought it was stagnating or worse.
5. The rise and fall of Stitch Fix
How does a unicorn become a goat? Stitch Fix went public just over a year ago at an impressive $1.4 billion valuation. It's held on to that valuation to this day: The company is now worth about $1.5 billion. The problem, as far as the market is concerned, is how it got here from there.
Stitch Fix had a relatively small IPO and found it quite hard to sell its vision of a data-first, ultra-personalized clothing store.
The company then surged to a $4.8 billion valuation in September as investors started treating it a bit like a SaaS company, looking for recurring earnings from regular shoppers receiving subscription boxes. When Stitch Fix's "active client count" fell short of expectations, the stock promptly plunged. The market decided that Stitch Fix was a bit like Blue Apron, a company that tried and failed to get millions of consumers to get deliveries on a regular schedule.
But, but: There are two big differences between Stitch Fix and Blue Apron. First, Stitch Fix is profitable. And second, CEO Katrina Lake was always hesitant to sell Stitch Fix as a recurring-revenue subscription play. Bloomberg's Sarah Halzack writes:
"The service isn't about sucking you into a subscription, it's about being one of the main places you go to buy clothes, at whatever intervals you need them. And if Lake is right that its algorithms and stylists can learn to understand just what you want, it could steal more market share from established retail chains."
Be smart: Stitch Fix the company hasn't been nearly as volatile as the stock price might have you believe. There was a mini-bubble in Stitch Fix shares, which burst, but the underlying company is still delivering on its value proposition. If you've shopped there before and you trust it to know what fits you and what you like, then the next time you want to buy clothes, there's a good chance you'll shop there again.
6. How to trade the stock market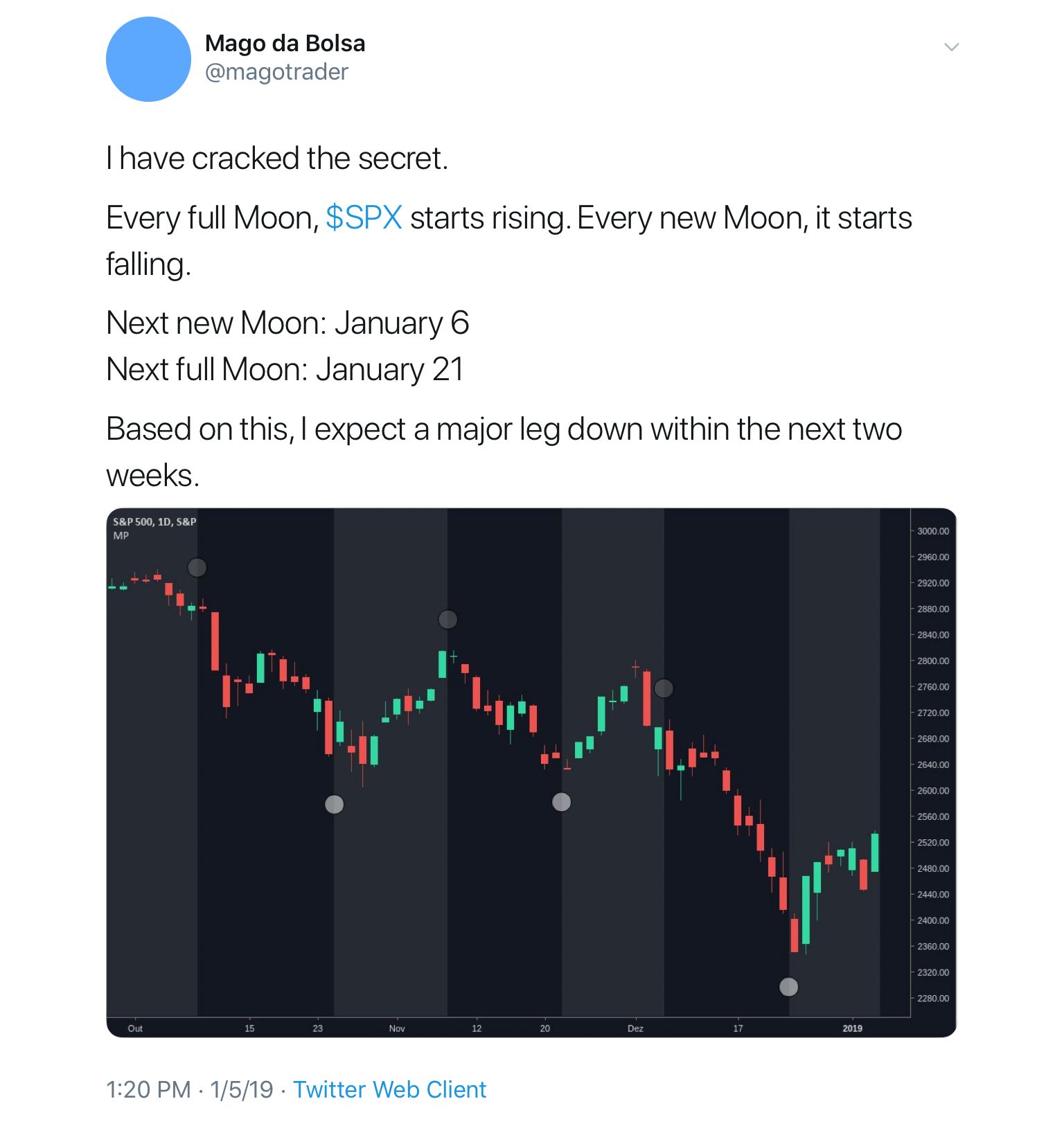 7. This week: Trade talks begin
Tomorrow, U.S. and Chinese delegates will begin the first formal trade talks since the two countries' truce at the G20, writes Axios' Courtenay Brown. The markets are pricing in a trade deal at some point, but are happy to give the two sides a little time for now.
Unless there's a breakthrough in Washington, we won't get fresh data on the U.S.-China trade gap on Tuesday. International trade is one of the economic releases delayed as a result of the government shutdown.
The U.K. Parliament is back in session this week, which means the Brexit omnishambles will ratchet up even further on Wednesday.
There will be more debate about Theresa May's proposed Brexit plan, but probably no more clarity. The actual parliamentary vote will come the week of Jan. 14, and it will almost certainly result in defeat for May.
8. Building of the week: Al-Fattah al-Alim mosque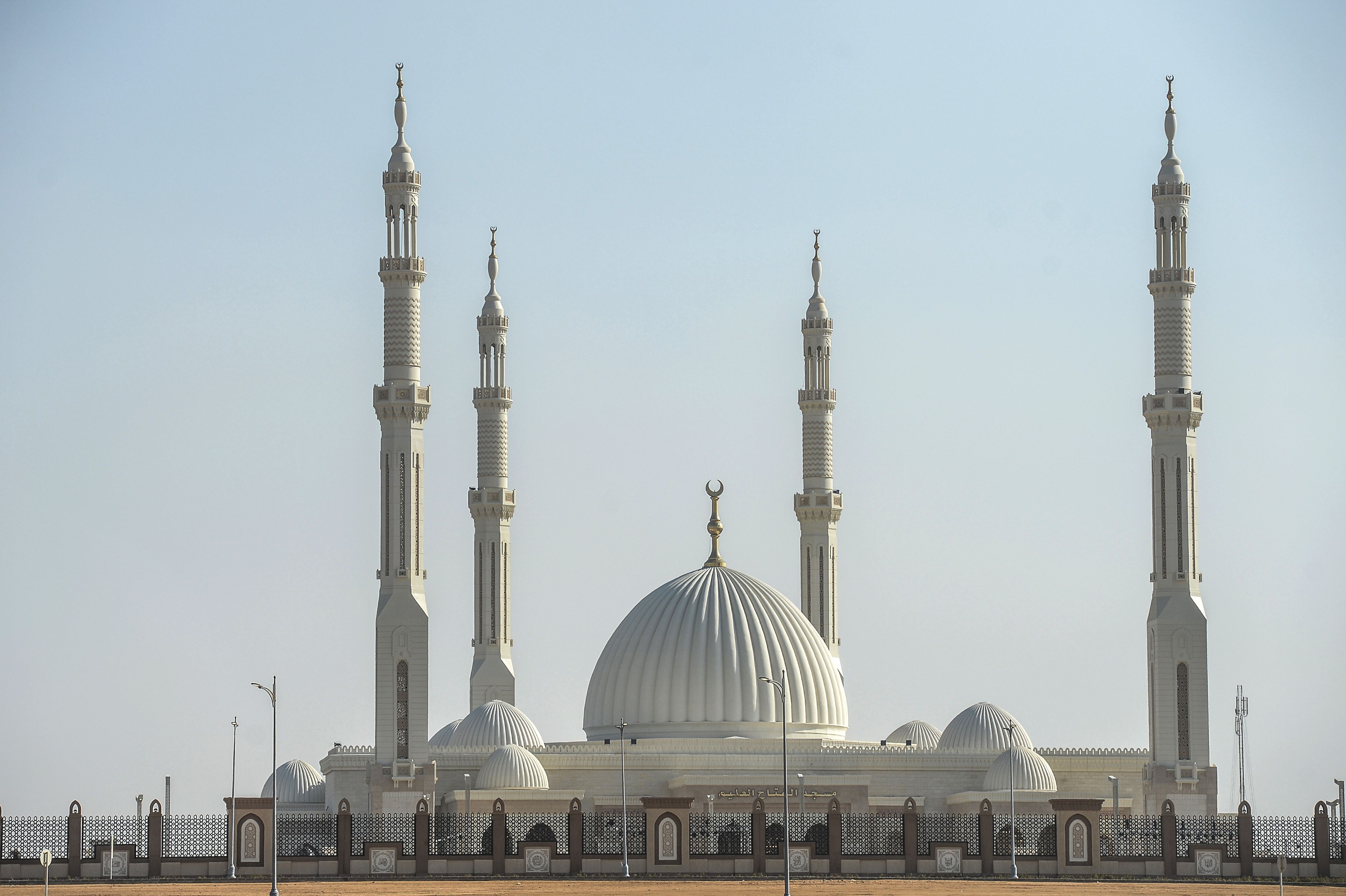 Egypt's largest mosque was officially opened today by president Abdel Fattah el-Sisi. Saudi Crown Prince Mohammed bin Salman was also reportedly in attendance. Built on a 59-acre site and featuring four 300-foot-tall minarets, it was designed by Hassan Rashdan to be a centerpiece of Egypt's new administrative capital, 28 miles east of Cairo.
A million thanks to Courtenay Brown for all of her help this week, especially with data wrangling.