April 09, 2021
Heck yeah, welcome to Friday, friends. Glad to see you.
☁️ The high today is 61 with a small chance of rain. Whew — we're done with the stuff.
Today's Smart Brevity count is 927 words, a 3.5-minute read.
1 big thing: Iowa is a top recycler
Iowa is the 10th best state for recycling, according to a new report funded by the Ball Corporation.
Why it matters: We're making progress towards long-time waste management and environmental goals.
Details: All but six states have recycling rates below 50%.
Iowa has a 44% recycling rate for common containers and packaging materials, excluding cardboard and boxboard.
The big picture: About 25% of U.S. waste is actually recycled, the study shows.
"Just because it's recyclable doesn't mean it's recycled," Ball Corp. CEO John Hayes told Axios' John Frank.
Metro Waste Authority has a 10% contamination rate, less than half of the national average, deputy director Leslie Irlbeck told Jason.
"It's generally due to 'wishful recycling.' People want to divert things like plastic children's toys. We want those things to be recyclable but they're not," Irlbeck said.
What's next: MWA will open a new $24 million material recovery facility in November.
With new machines that'll be able to better process materials like thin plastics, the Grimes facility is expected to help boost the efficiency of the Curb It! program, which collects more than 20,000 tons of materials each year.
Of note: MWA manages recycling collections for all of our suburbs but DSM manages its own program. 
DSM might use the new Grimes facility but an agreement with the MWA has not yet been reached, Public Works director Jonathan Gano told Jason yesterday.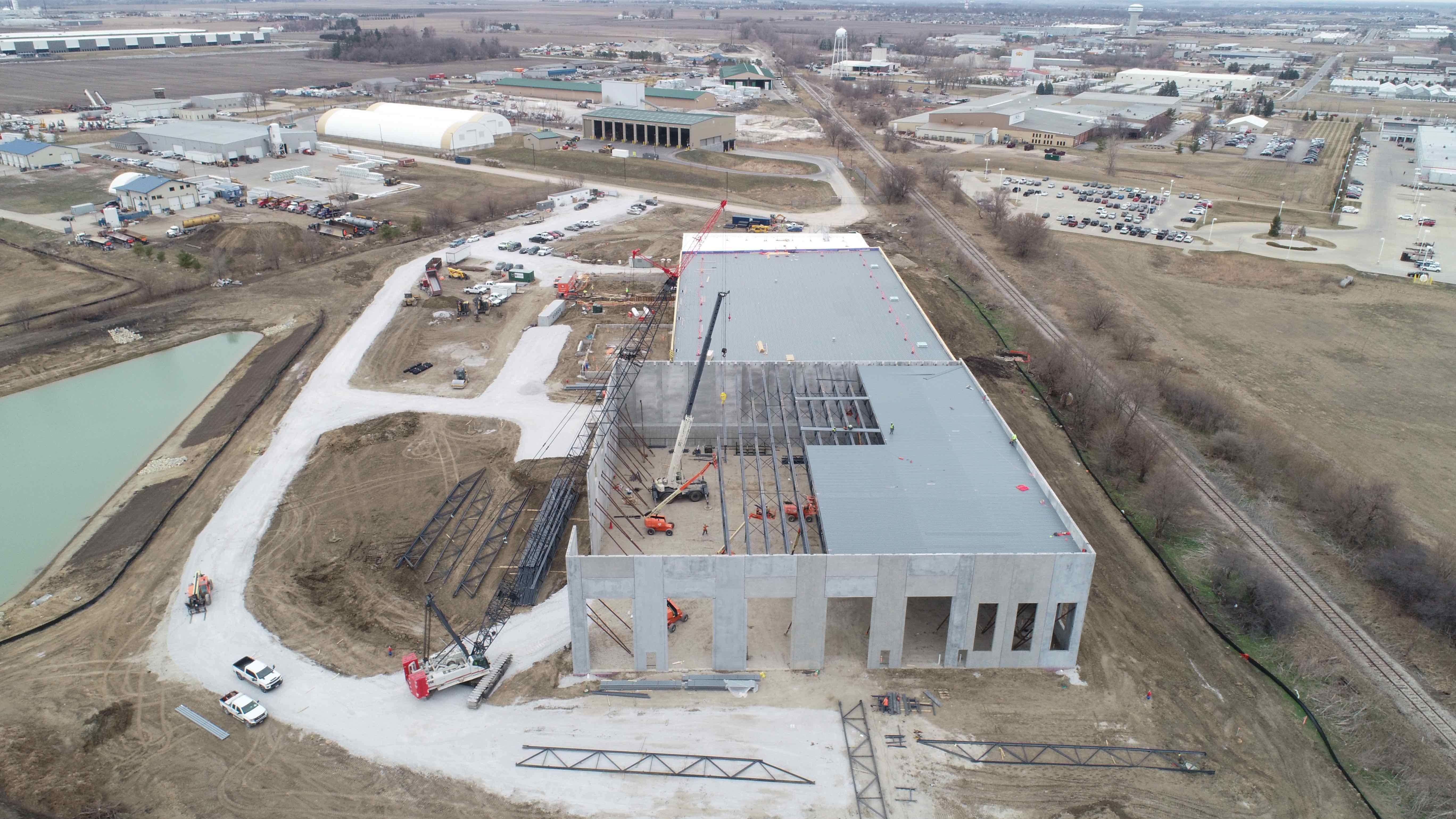 Bonus: What you can and can't recycle
⛔ Don't recycle these:
Plastic bags
Food storage containers (This includes those used for sour cream, cottage cheese, Cool Whip, berries and convenience store cups.)
Motor oil or antifreeze containers
Pizza boxes and other fast-food containers
Photos
Bubble wrap
Toys or electronics
Pipes (neither PVC nor metal)
Disposable dishes (This includes those plastic picnic cups)
Coffee cups, including those disposable ones from Starbucks
👍 Do recycle these:
Aluminum and tin cans
Books
Cardboard
Paper, magazine and mail
Plastic (Including beverage, detergent and milk containers; yogurt and margin tubs, but discard the lids)
Glass (all colors of beverage and food containers)
🚔 Confession: Jason discovered while reporting this story that he's a frequent recycling violator. (He's gonna work on that.)
2. Dinner with Gov. Kim Reynolds
If you've got an extra $21,100 or so, you can snag a dinner for yourself and seven of your pals with the governor and first gentleman Kevin Reynolds at Terrace Hill.
That was the going bid for the True-Blue Gala fundraiser for the Des Moines Christian Schools as of early this morning. (See item #200)
The money goes to "immediate resources to impact student life including enhancement of academic and co-curricular programs."
Bidding ends at a virtual gala on Saturday at 7pm.
3. Iowa bridges rank among worst in U.S.
We're among the worst in the nation for our percentage of bridges that are in poor condition, according to a 2021 report by The American Road & Transportation Builders Association.
Why it matters: Deteriorating bridge conditions can hamper travel or result in load restrictions. Dangerous bridges have to shut down altogether.
By the numbers: Out of 23,982 bridges in the state, 19% are in poor or worse condition, according to federal inspection reports.
When it comes to overall number of bridges in poor condition, we rank #1 in the nation, with 4,571 needing repair or replacement. (But keep in mind — Iowa has a lot of bridges.)
What they're saying: We have a "tremendous" number of small bridges in rural areas that are classified as poor, said Andrea Henry, spokesperson for the Iowa DOT.
Due to funding constraints, Henry said the Iowa DOT prioritizes its bridge repairs based on maintaining optimal mobility in the state.
In Polk County, the most traveled structurally deficient bridge is 2nd Avenue over Birdland Drive, according to ARTBA.
State of play: President Biden has proposed a $2 trillion+ infrastructure plan that includes $155 billion for repairing roads and bridges.
Senate Minority Leader Mitch McConnell has vowed to fight against it "every step of the way."
4. The ear: What we're butterin' up today
Iowa rejected a federal request to house migrant children because of a lack of facilities, Gov. Kim Reynolds said in an interview with radio host Jeff Angelo. (WHO-Radio)
Iowa State Patrol arrested an Iowa teen during a Black Lives Matter protest on Thursday. This video tweeted by KCCI's Tisia Muzinga shows the moment during an otherwise peaceful protest, journalists present say.
A large solar farm is planned on a seven-acre remediated brownfield track of city-owned land in Perry. (Radio Iowa)
5. Hot DSM homes starting at $230k
Despite historically low inventory, home sales in Des Moines are still skyrocketing.
February snapshot: Sales increased 10.4% in comparison to 2020 in the Des Moines metro — and prices rose 16.6%, according to stats by DMAAR.
Here's what's out there:
Why we love it: This cottage-style home makes a statement as soon as you see it. The original lion head door knocker is a one-of-a-kind piece and there's loads of old-school charm throughout the house.
Neighborhood: Beaverdale
Realtor: Mariah Klemp at RE/MAX Concepts
Specs: three bed, one bath, 1,605 square-feet
Notable features: A two-car garage and a partially finished lower-level that can serve as an extra hangout space.
6. 🐶 Dog-friendly patios in Des Moines
7. Pic du jour: "You're priceless"
Linh was walking by the Botanical Garden and found some words of inspiration on a light post:
"You're priceless in a world full of price tags." — #MadSoulPoetry
The Fletcher in Ankeny announced it's reopening in June through a partnership with George Formaro and Orchestrate.
Our restaurant reopening dream — Macaroni Grill in WDM, admittedly.
Have a good weekend and stay dry!