Axios Denver
April 15, 2023
Hello, Saturday!
🎨 We're pulling back the curtain on some must-see local exhibits and arts events.
Today's newsletter is 820 words — a 3-minute read.
1 big thing: Get to know a local artist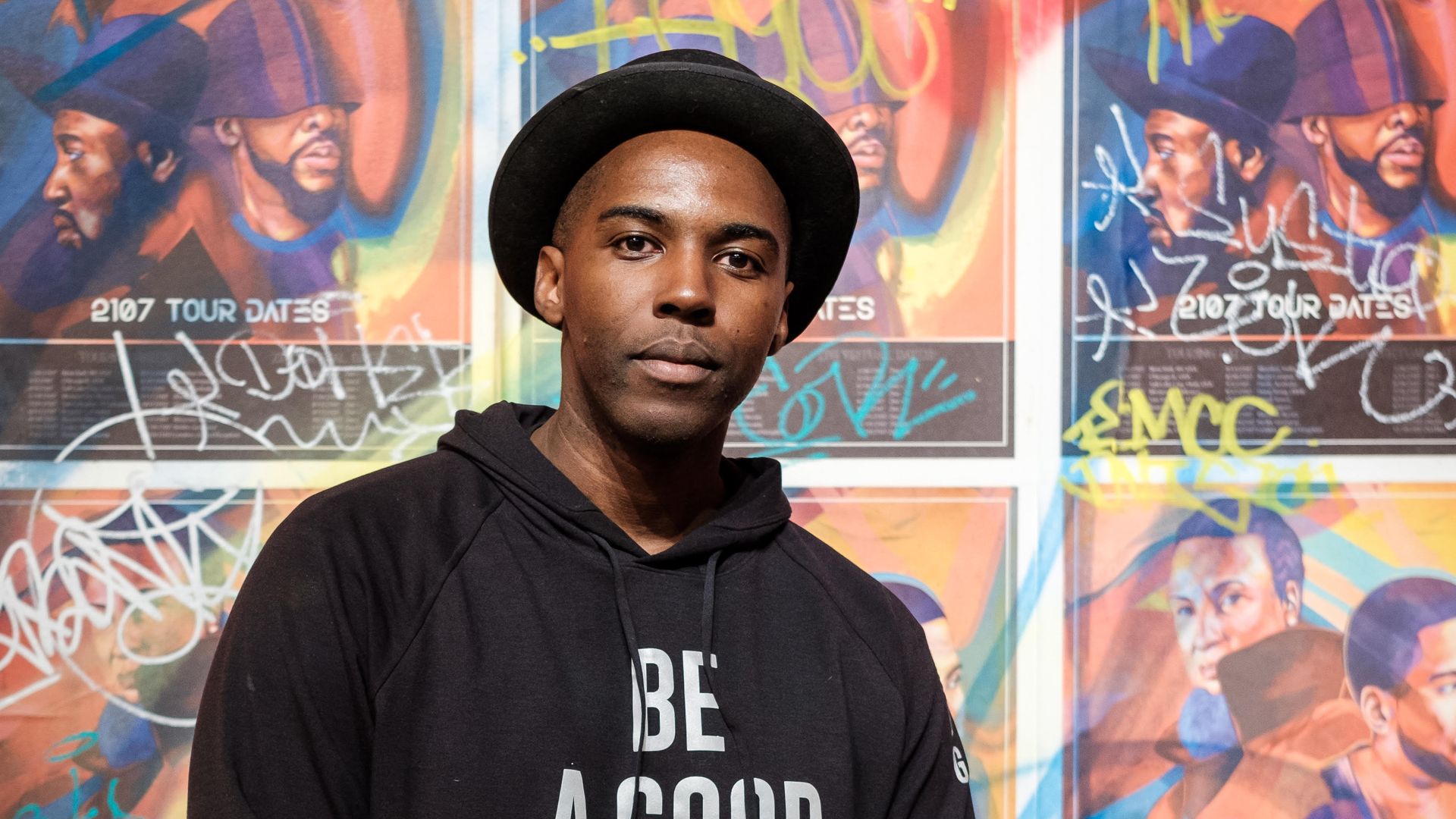 Thomas Evans, aka "Detour," has been living in Denver since 2006 and specializes in large-scale immersive art, murals and interactive visuals.
Evans has amassed nearly 95,000 followers on Instagram, where he shares his work and offers advice every week in a series called "Art Tip Tuesday."
The latest: Evans is currently working on an art installation for Denver International Airport. The sculpture, made of donated luggage from Colorado residents, is scheduled to be completed in 2025.
What he's saying: Thomas spoke with Maxwell about his work up to this point and what he aspires to do in the future. The interview has been edited for brevity.
How do you define art?
To me, it's any form of self-expression.
What local artists do you really admire?
Joseph Martinez, who's known for smaller oil paintings on matchbooks, Cutty Up (Jaime Molina) was the artist behind one of the first murals I saw in Denver, and Anthony Garcia were among some of the first artists whose work I saw when I first moved to Denver.
Where do you draw inspiration from?
I travel a lot. I try to do residencies in different countries and different states because it helps me get energized about doing new projects. I also like collaborating with other artists because it helps me learn new mediums.
What parts of Denver have impacted your work?
I really like the Five Points area. It's a historically Black neighborhood where a lot of jazz artists came from, like Charles Burrell, who paved the way for many Black musicians and artists.
There's also a lot of art events happening in RiNo, where my studio is located, especially for muralists.
What is one of your dream projects?
A goal of mine is to paint a really big wall or skyscraper.
Go deeper: Detour's artwork.
2. Visit these new art exhibits around town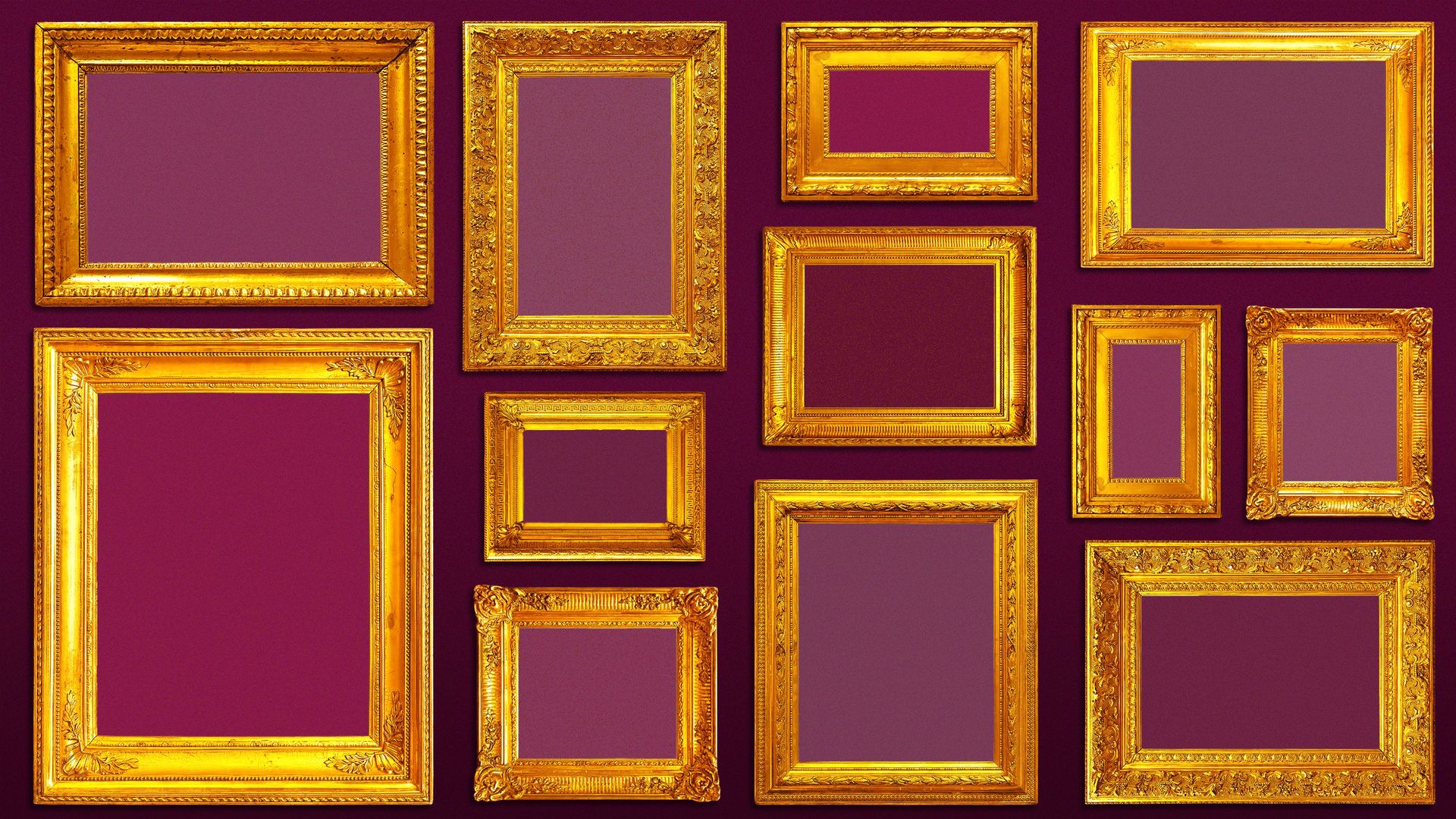 Up for a field trip? These local spots are exhibiting art that ranges from calm to colorful to complex.
🔭 Denver Museum of Nature & Science is the Rocky Mountain region's natural history museum.
New exhibit: "Bugs!" is an immersive and educational experience created by a museum in New Zealand and the studio that made "Lord of the Rings" sets.
Hours: 9am to 5pm daily. Hours extend to 9pm most Fridays.
Cost: $22.95 for adults, $17.95 for ages 3-18, and $19.95 for adults 65+. Free for members.
👩‍🎨 Denver Art Museum, founded in 1893, houses more than 70,000 works of art representing cultures around the world.
New exhibits: "Near East to Far West" explores French and American colonialism; "Speaking with Light" showcases contemporary indigenous photography; "Her Brush" features Japanese women artists from 1600s-1900s; and "Rugged Beauty" features antique carpets from Western Asia.
Hours: 10am to 5pm daily. Hours extend to 9pm Tuesdays.
Cost: For Colorado residents, $15 for adults, $12 for adults 65+, students and active military and veterans. Free for youths ages 18 and younger.
🚒 Forney Museum of Transportation is home to more than 800 artifacts about historical transportation.
New exhibit: "Fire Trucks to the Rescue!" is open through May 1. There are a number of lectures scheduled throughout the spring, too.
Hours: 10am to 5pm Thursday through Saturday and Monday. Noon to 5pm Sunday.
Cost: $15 for adults, $13 for adults 65+, $8 for children 3 to 12 years old, free for children under 3.
3. How to cope with rising ticket prices
Inflation has hit tickets to the arts and other cultural activities.
The big picture: Admission prices for museums, movies, concerts and theaters rose 6.5% from March 2022 to March 2023, per the latest Consumer Price Index.
Faced with those economic pressures, museums have pushed new exhibits, programming and other ways to bring in visitors' limited entertainment dollars.
Be smart: Some area institutions offer free admission days to explore the art scene.
Each first Friday of the month is free at the Museo De Las Americas from 5-9pm.
MCA Denver offers free admission the first Saturday of every month, subject to availability, as part of Penny Saturdays.
4. Art al fresco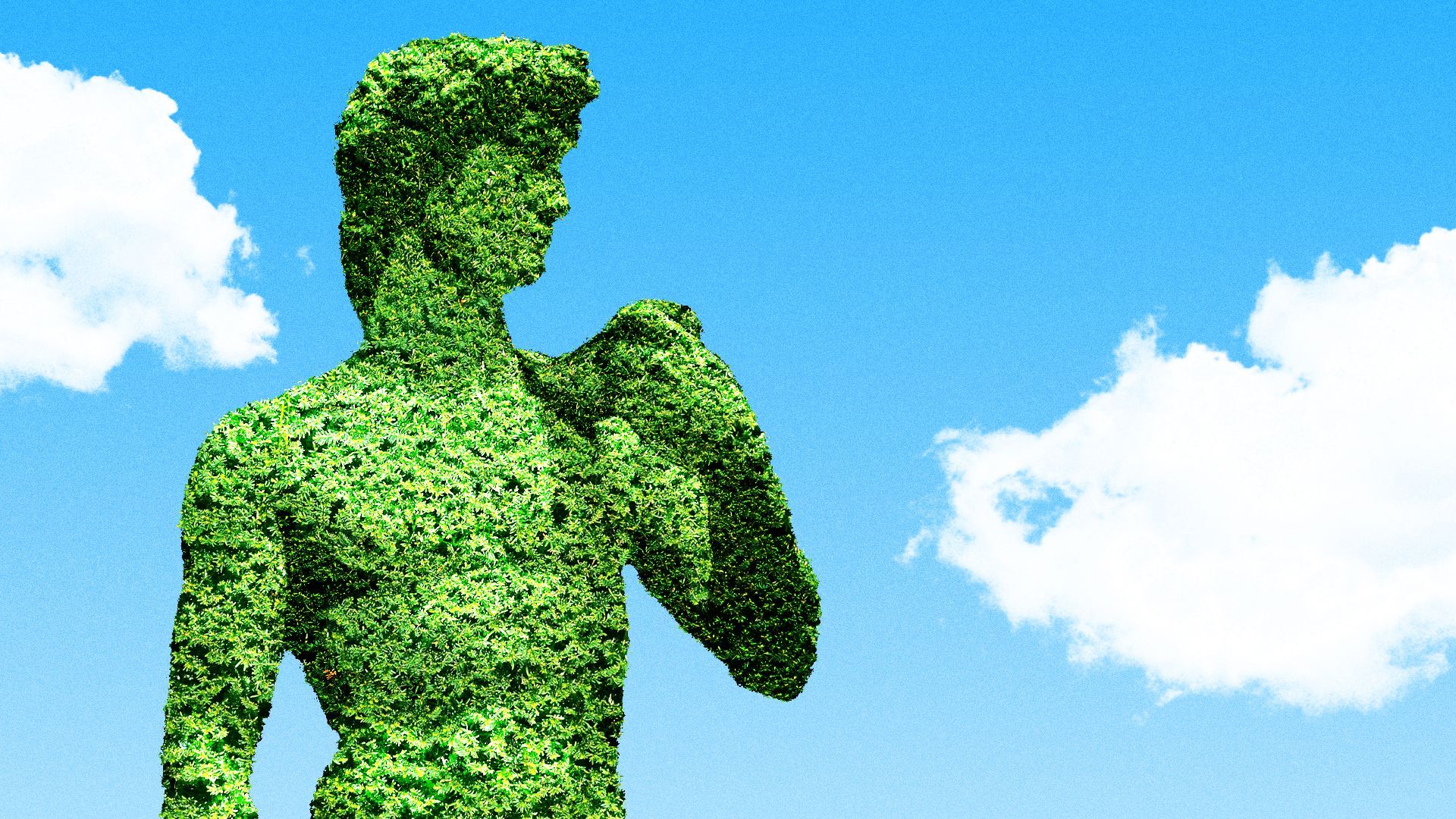 Mark your calendars. Here are some ways to explore art outdoors, including two festivals.
Take a self-guided public art tour
1. See new murals at the Museum of Outdoor Arts' annual Open Haüs
This year's event at Majorie Park and Fiddler's Green Amphitheatre will include eight murals by local artists and a peek at the 2023 "Panoramic Living Mural" installation made of nearly 35,000 native plants.
The event is from 3-8pm on June 2. Register here for free admission.
Address: 6331 S. Fiddler's Green Circle, Greenwood Village
2. Attend the 10th annual Cheesman Park Art Fest
You won't find any commercial booths at this event, which is celebrating a decade of art and craftsmanship. It will feature 150 artists, live music and performances, and food and drink for purchase.
The festival, at 1599 E. Eighth Ave., runs July 22–23 from 9am-5pm.
Join the club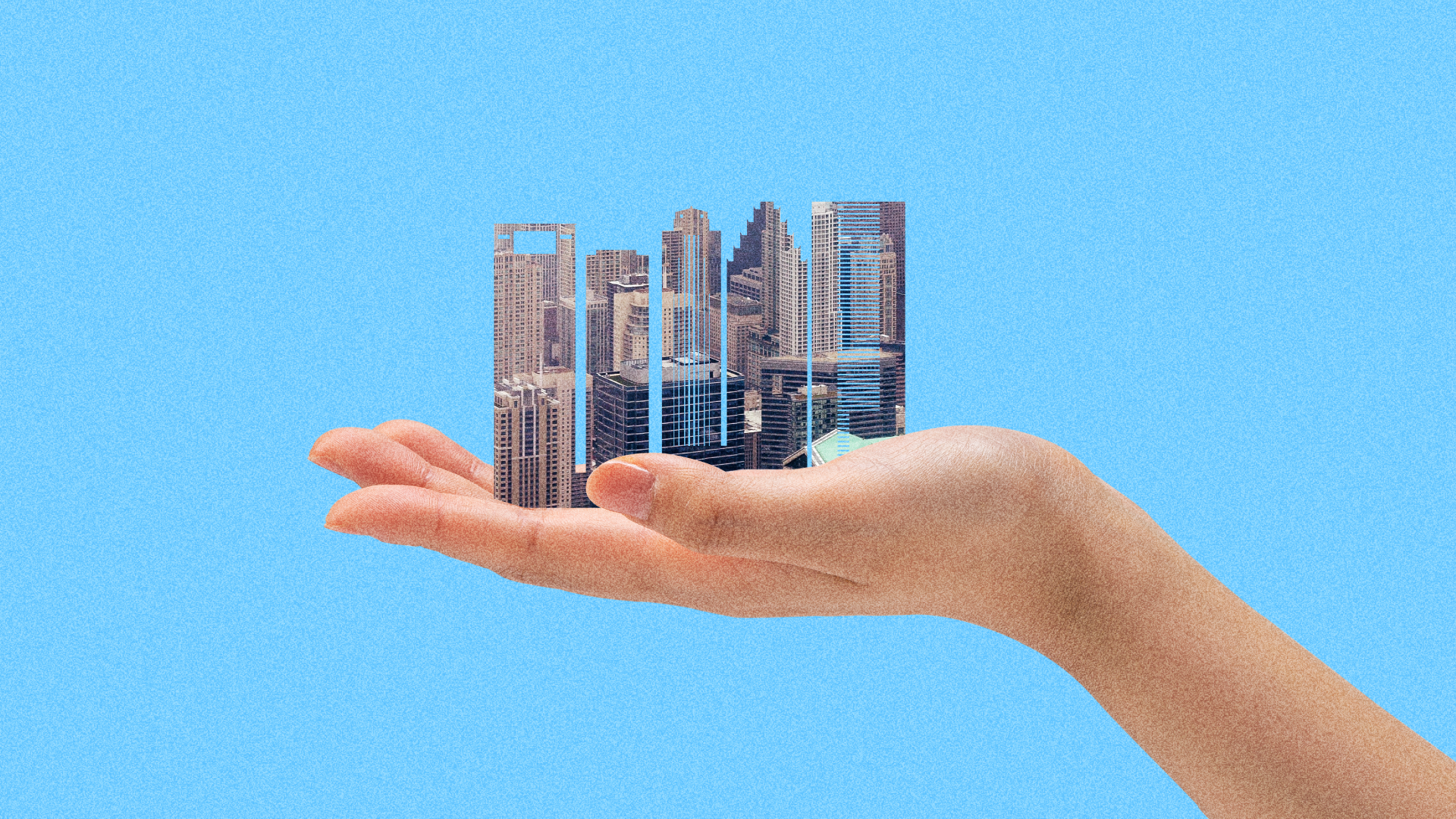 This newsletter may be free, but it's not cheap. Each edition of Axios Denver takes a team of reporters and editors, calling sources and curating news tips for hours a day.
Why it matters: Our mission is to make readers smarter, faster on local news that matters most, and we can't do that without your support.
Our ask: Support our newsroom's growth and get insider notes from local reporters by becoming an Axios Denver member for $50+ a year.
Thank you for reading and for your support!
Want free Axios swag? Refer your friends to Axios and get cool merch like stickers, totes, hats, T-shirts and more!
Thanks to our editor Ashley May and copy editor Judith Isacoff.