August 17, 2021
👋 Welcome back! It's still hot, but temperatures in the 80s will provide relief later this week.
Today's weather: Sunny and smoky with a high near 95°.
Situational awareness: A new plan for COVID-19 vaccine booster shots for Americans could be coming as soon as this week, Axios reports. Go deeper.
Today's newsletter is 937 words, a 4-minute read.
1 big thing: Some safety officials buck mask, vaccine rules
Law enforcement members in Colorado and across the country are resisting COVID-19 vaccines and ignoring mask mandates.
Why it matters: Scores of local public safety officials — charged daily with protecting and regularly interacting with the public — have tested positive for the virus. Two Denver sheriff's deputies have died from the disease.
State of play: First responders — including police, sheriff's deputies and troopers — were among the first to be eligible for a COVID-19 vaccine when the shots became available in late December.
Context: With COVID-19 cases surging thanks to the Delta variant, a Denver Police Protective Association survey recently found 57% of its members aren't vaccinated, according to a poll first published by Denver CBS4.
The city's top public safety leader, Murphy Robinson, this month said he'll discipline police officers and sheriff's deputies who ignore a mandate to get vaccinated.
But the police union is now ripping apart its own poll, claiming in a statement that it was "informal and unscientific," and "impossible to determine … the number of officers actually vaccinated."
Meanwhile, complaints against first responders without masks have stacked up, Axios has learned.
2. Colorado Democrat cites Biden's "mistakes"
U.S. Rep. Jason Crow on Monday said President Joe Biden botched the evacuation of Afghanistan, and urged the administration to send in troops to evacuate allies still in the country.
Crow — a former Army Ranger who served two combat tours in Afghanistan — said the "mistakes" in recent days and weeks led to a "tragic scene" at the Kabul airport as Afghans tried to flee the country amid the Taliban's takeover.
"We didn't need to be in this position," he said in an online briefing. "We should have started this evacuation months ago. ... It could have been done deliberately and methodically."
The Aurora Democrat traveled to Afghanistan in October 2019 and supports pulling troops from the country. But he previously said it must be done "in a way that ensures lasting peace" and a "more secure world order."
Now, with the Taliban in control of the capital city, Crow said the U.S. has the ability to evacuate thousands of Afghans, but "we must have the will."
The other side: In an address from the White House, Biden said he didn't evacuate the country earlier because it would have created "a crisis of confidence" in Afghanistan.
The reaction to Biden's remarks came swiftly. Kristi Burton Brown, the leader of the Colorado Republican Party, issued a statement that blamed Biden's "inept planning" for hurting the nation's security.
3. Nuggets: Catch up quick on the news
4. Screen Time: Denver's deep-time detective
James Hagadorn is the curator of geology at the Denver Museum of Nature & Science, where he's worked for more than a decade.
The "detective in deep time," as he dubs himself, examines Earth's crust to better understand the planet's past and predict its future.
After recently returning from a field trip studying exposed layers of rock at Dinosaur National Monument in Utah, he spoke to Axios about what powers him through the day:
👇 First tap of the day: Caffeine — lately in the form of iced coffee, but every now and then a cold diet soda.
📲 Device of choice: iPhone and his "thrasher" laptop, which has "been to the bottom of the Grand Canyon more than most people's" — and has had to be repaired "way too many times."
🔎 Most-used apps: iPhone's flashlight, magnifier, camera and compass, which he uses in place of multiple tools "rock nerds" need in the field to identify and record fossils and minerals, and get around.
📚 Reading list: "I read as many scientific papers and journal articles as the most voracious readers read books for pleasure," he tells Axios. "To play in this game, you have to be aware of what's happening in the field."
💎 Favorite DMNS artifact: An ancient, fist-sized, splotchy green rock that "looks like dog vomit" is "possibly one of the ugliest pieces in our collection" and is not on display, Hagadorn says.
But it's what's on the inside of the South African kimberlite that counts; the igneous rock contains a small diamond. Geologists have seen both kimberlites and diamonds individually, but Hagadorn says most have never seen them combined.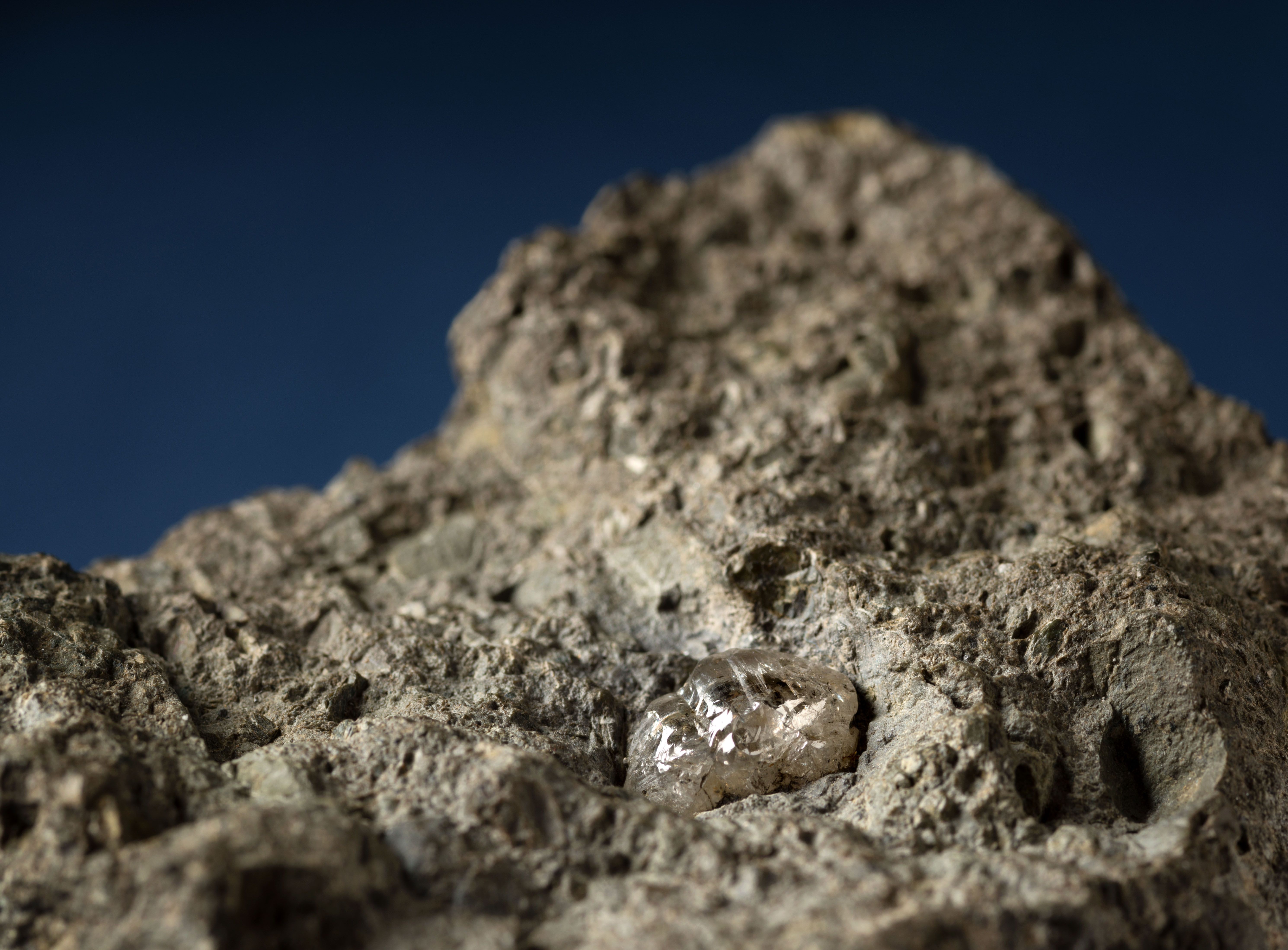 5. 1 space thing
With wildfire smoke choking Denver's skies, now might not be a bad time to go to Mars. Or — as close as you can get to it, anyway.
The good news: To prepare to send astronauts to the red planet, NASA is taking applications through Sept. 17 for four people to spend a year in a 1,700-square-foot Martian habitat (rendering above), located in a building at Johnson Space Center in Houston.
The paid volunteers will work a simulated Martian exploration mission — complete with spacewalks, limited communications with home, restricted food and equipment failures, AP reports.
NASA plans three of these experiments. The first starts in fall 2022.
Our picks:
🎧 John is listening to this fascinating Hidden Brain podcast episode.
🎶 Alayna just bought tickets to see this Tuareg desert blues band at the Bluebird Theater (again). Holler if you'll be there too!
Tell us what you think about the newsletter. Just hit reply.