Axios Dallas
September 29, 2023
Happy Friday! Hard work is a means not a virtue.
☀️ Today's weather: Still hotter than it should be.
🎵 Sounds like: "We Are Young"
⚽️ Situational awareness: The 2026 World Cup final will either be at AT&T Stadium or MetLife Stadium in New Jersey, per Gov. Greg Abbott.
Today's newsletter is 947 fair-ready words — a 3.5 minute read.
1 big thing: Fair Park to get millions in first batch of bond money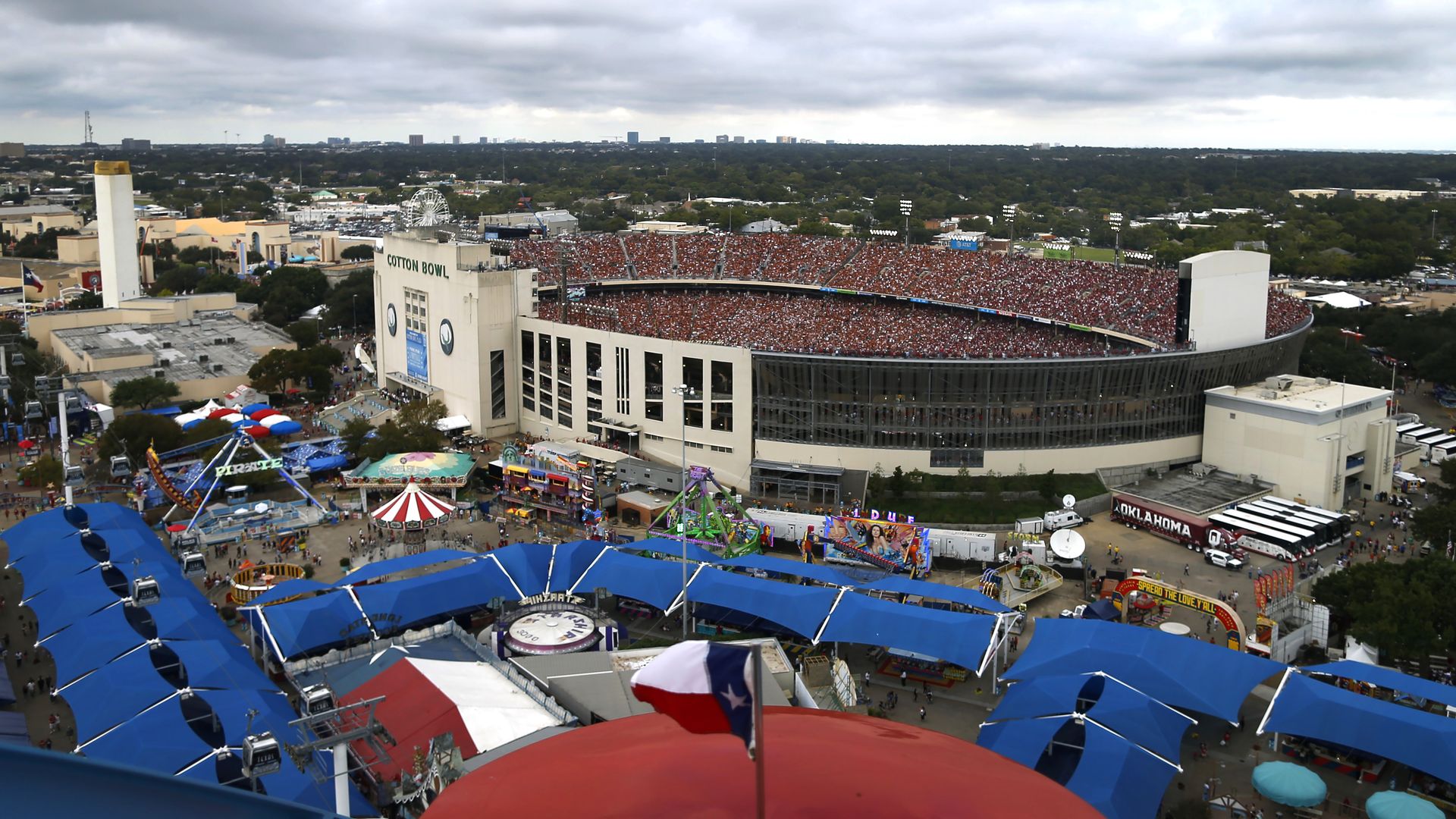 Look closely at Fair Park's buildings during this year's state fair because the park may start to feel different — and more modern — by next year.
Driving the news: This week, the Dallas City Council approved issuing up to $223 million in debt as the first step in financing the bond package for a new convention center and updates to critical buildings in Fair Park.
The park will eventually receive $300 million of the $1.5 billion bond money ratified by voters last year.
Why it matters: The public funds will likely be the most significant infusion of cash in decades to update the historic landmark.
State of play: Dallas used a measure similar to the one that paid for the American Airlines Center to authorize funding to reshape the southwest corner of downtown and revitalize the nearby 277-acre Fair Park.
Council approved $172 million in debt to go toward the new Kay Bailey Hutchison Convention Center and $51 million for Fair Park renovations in the first tranche of bond money issued for the projects.
Details: Renovating the Cotton Bowl and the Music Hall, where Broadway Dallas hosts musicals year round, are the top priorities at the park. "They're absolutely critical for the future of Fair Park," Brian Luallen, CEO of Fair Park First, tells Axios.
The Cotton Bowl is one of the biggest attendance draws at the park. Recently, 70,000 people attended Karol G's show there.
Reality check: Stadium renovations will be scheduled around the state fair's timeline. Work will be split over the offseason with completion of the entire project targeted for 2025.
2. 🎡 State Fair opens today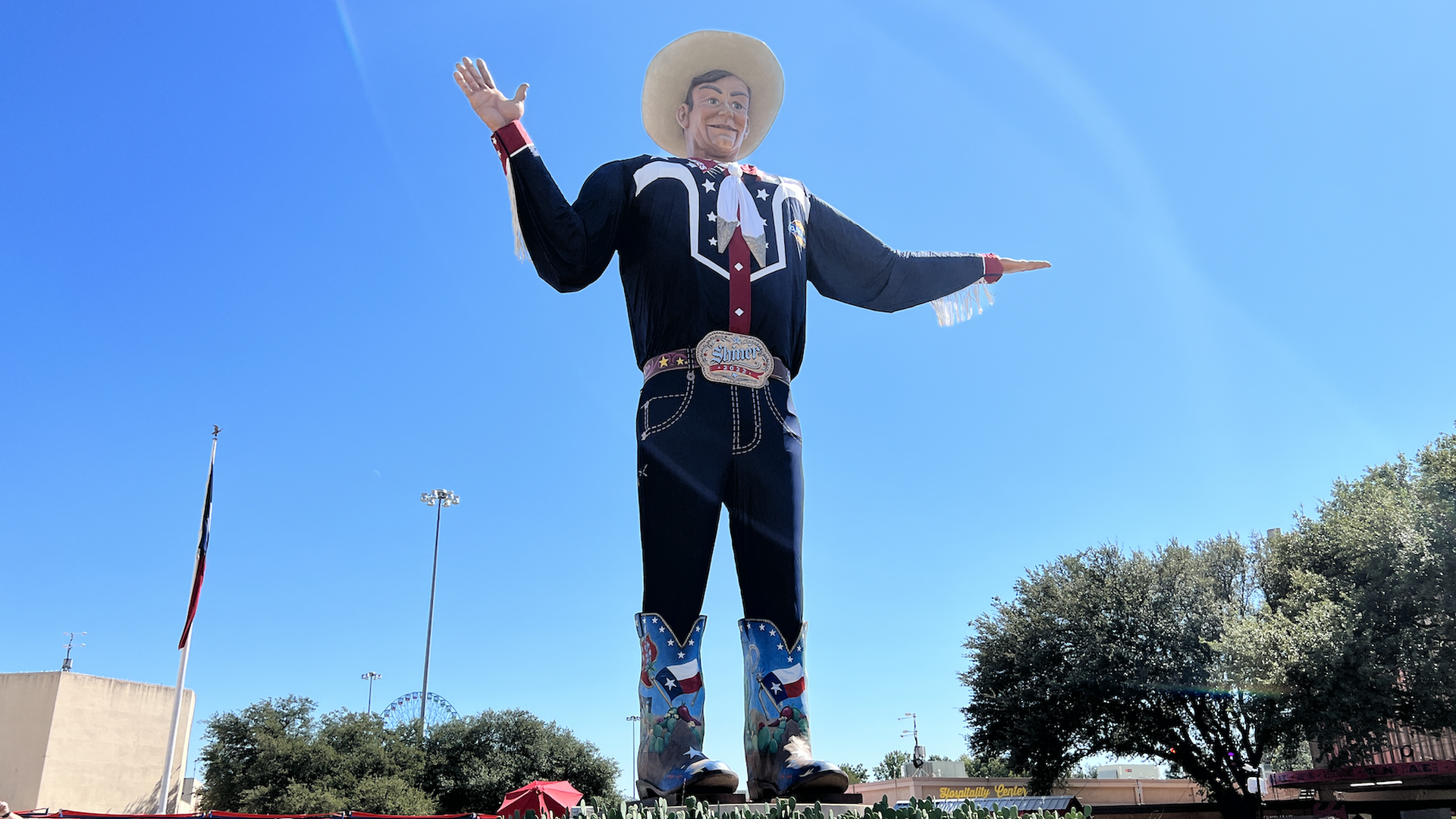 It's that time of year to hear a giant animatronic cowboy repeatedly say, "Howdy, folks."
Driving the news: Visitors to the State Fair of Texas will see some security changes this year, including no entry for unaccompanied minors after 5pm.
That means teenagers can't be dropped off to roam freely without someone over 21 with them.
State of play: More than 2.5 million people attended the fair last year, the largest single event at Fair Park. which draws more than 5.5 million visitors yearly.
The site draws more than 5.5 million visitors yearly, including for musicals, sporting events and holiday festivals.
What's happening: Fairgoers will pass through a weapons detection system this year. They can hold onto their bags and phones as they walk through security.
A private security firm will work the entrances and search anyone flagged by the machines, per WFAA.
Uniformed and plainclothes police officers will be stationed throughout the grounds.
Flashback: Fair officials have considered changing entry protocols for unaccompanied minors for years but opted to institute the new rule after a false report of gunshots during last year's fair.
The ruckus was caused by a people running through the crowds.
Details: Lonestar, CeeLo Green, Chrisette Michele and La Zenda Norteña are performing this weekend. There are also rodeos throughout the weekend.
But there's nothing more Texan than football. Prairie View A&M plays Grambling State on Saturday at the State Fair Classic.
3. 🗓 State Fair happenings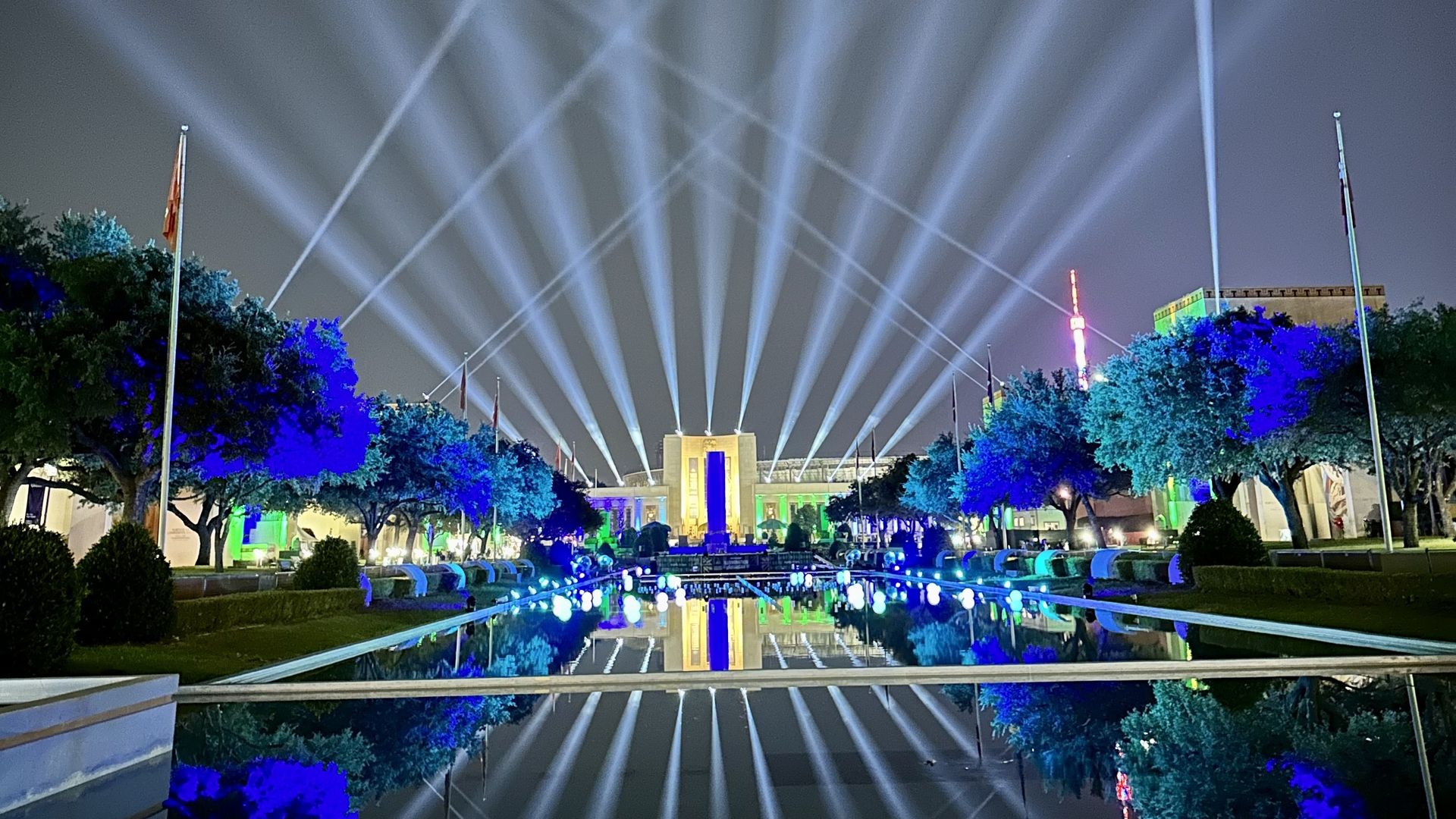 This year's state fair lineup includes bubbly performances, dinosaurs, a water balloon fight and live music for days.
The big picture: Check the fair's visitors guide to plan your outing. You can save money on admission and food, too.
Here are some noteworthy events this year.
🎤 Concerts: Performers include rapper Lil Jon on Oct. 7, a Selena tribute on Oct. 8, The Red Jumpsuit Apparatus on Oct. 21 and We The Kings that night.
🎈 Water balloon fight: If you need a place to cool off, the Acrobuffos promise an epic balloon fight where you may get a little wet.
12:30, 2:45 and 5pm Oct. 11-22.
🧼 Soap bubble entertainment: New to the fair, this group will perform bubble-themed acts like a snowman dancing across a tightrope and an exploding volcano.
4. 🗞 Burnt ends: Bite-sized news bits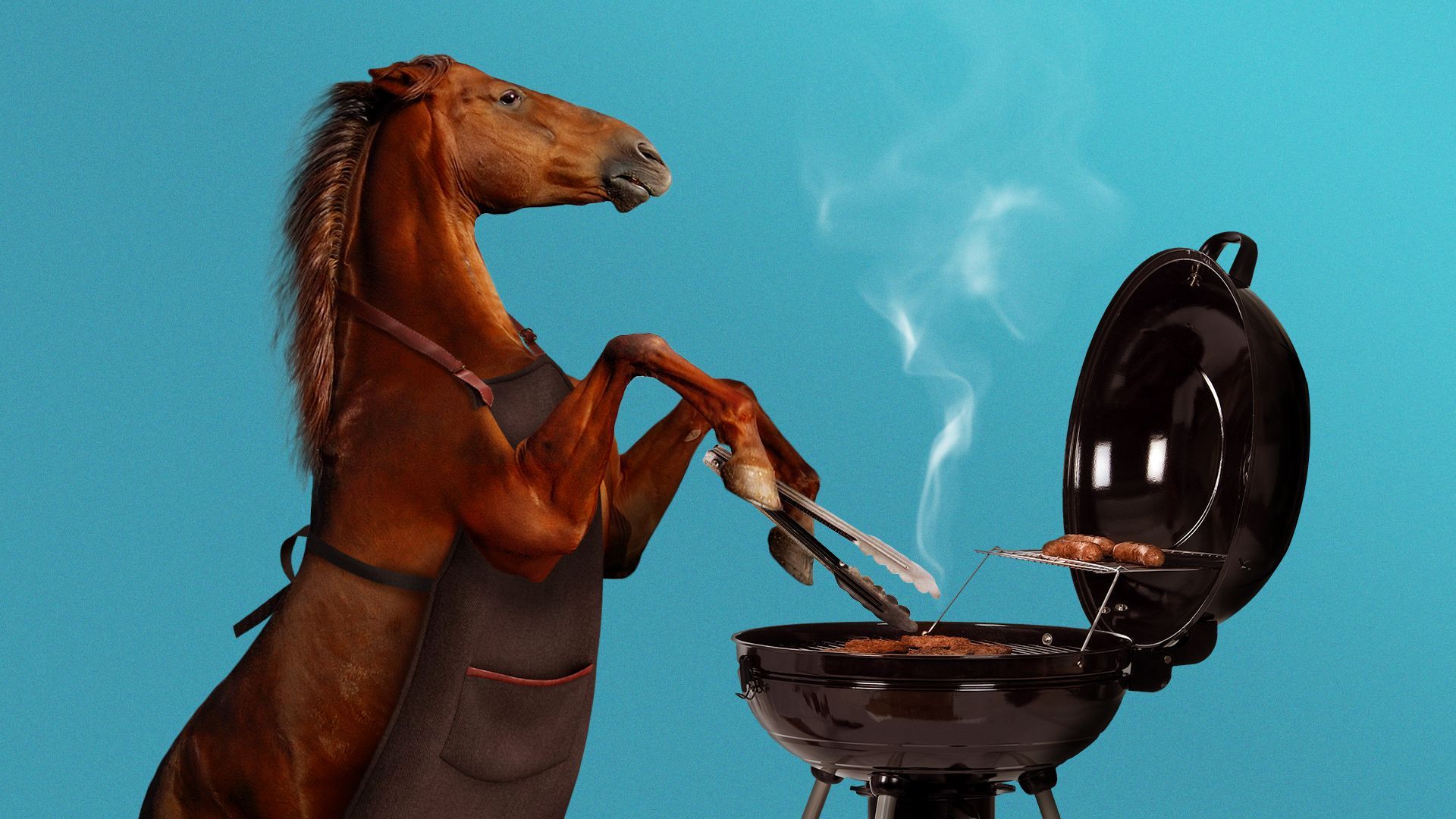 🚨 Police say a recently fired Vandergriff Honda employee opened fire at the Arlington car dealership yesterday. The suspect was taken into custody. (WFAA)
🏀 Kansas City Chiefs tight end Travis Kelce volunteered to play for the Dallas Mavericks after owner Mark Cuban joked Taylor Swift should date a Mav instead. (Star-Telegram)
🚌 Fort Worth has added red bus lanes downtown, something already seen in Austin and Houston. (FOX4)
⚖️ A Dallas man has been sentenced to 12 years in prison for shooting into an apartment building and causing an explosion that injured firefighters. (DMN)
💬 Quote du jour:
"These are our national secrets, looks like in the sh*tter."
— Rep. Jasmine Crockett, a Dallas Democrat, holding a photo taken at Mar-a-Lago, responding to a Republican impeachment inquiry in a House Oversight Committee meeting.
(Fox News)
5. 🕯 One cocktail to go: Ayahuasca Cantina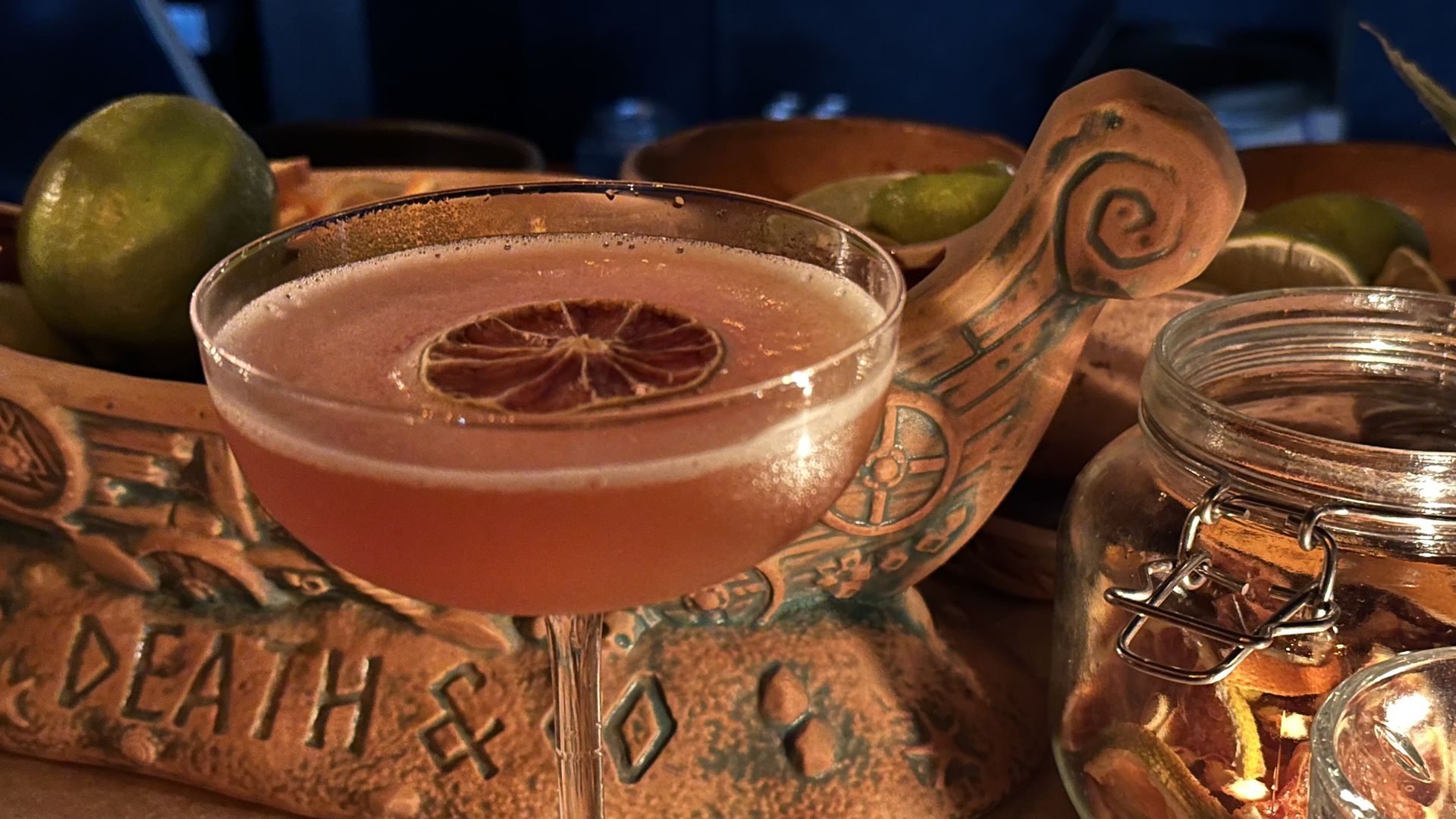 In nearly two years of Axios Dallas newsletters, we have not revealed our favorite bar. That ends today.
Why it matters: We aim to tell you about the most interesting (and tasty) places in the region, but sometimes it takes a nudge — like we got from reader Travis H. — to write about our personal favorites.
Details: The bar is in the back of Xáman Café, a delightful coffee shop with Central Mexican cuisine. We'll tell you about the tacos soon.
Vibe check: The dim, candlelit cantina smells of palo santo and has a wall filled with sotol, tequila and mezcal. It's best enjoyed in a small group or on a date.
What to order: Birria-rita — birria spiced tequila, pineapple licor, agave and lime.
Where: Ayahuasca Cantina, 334 Jefferson Blvd.
Cost: $15.50
Six-word review: Spicy, smooth, savory, yet sweet, sipper.
📭 Know a drink we should try? Hit reply and tell us.
This newsletter was edited by Delano Massey and copy edited by Judith Isacoff and Yasmeen Altaji.
Our picks:
🔥 Mike is stunned that it's been 11 years since Big Tex went up in flames.
👑 Tasha is craving deep-fried goodness after reading about the funnel cake queen.
🍜 Naheed is reading about the phorrito that could've been a state fair item.
Like riding the Ferris wheel of life with us? Become a Dallas member for as little as $50 a year and get exclusive newsletters and access to members-only events!