Axios Crypto
April 05, 2022
Hello! Welcome back to Axios Crypto — Day 2! Today, we're talking tokenized gold, play-to-earn investing and stablecoins.
Thanks for all your feedback yesterday, and keep sending your questions and ideas for us to [email protected]
Today's newsletter, edited by Pete Gannon, is 1,090 words and a 4-minute read.
1 big thing: Gold goes digital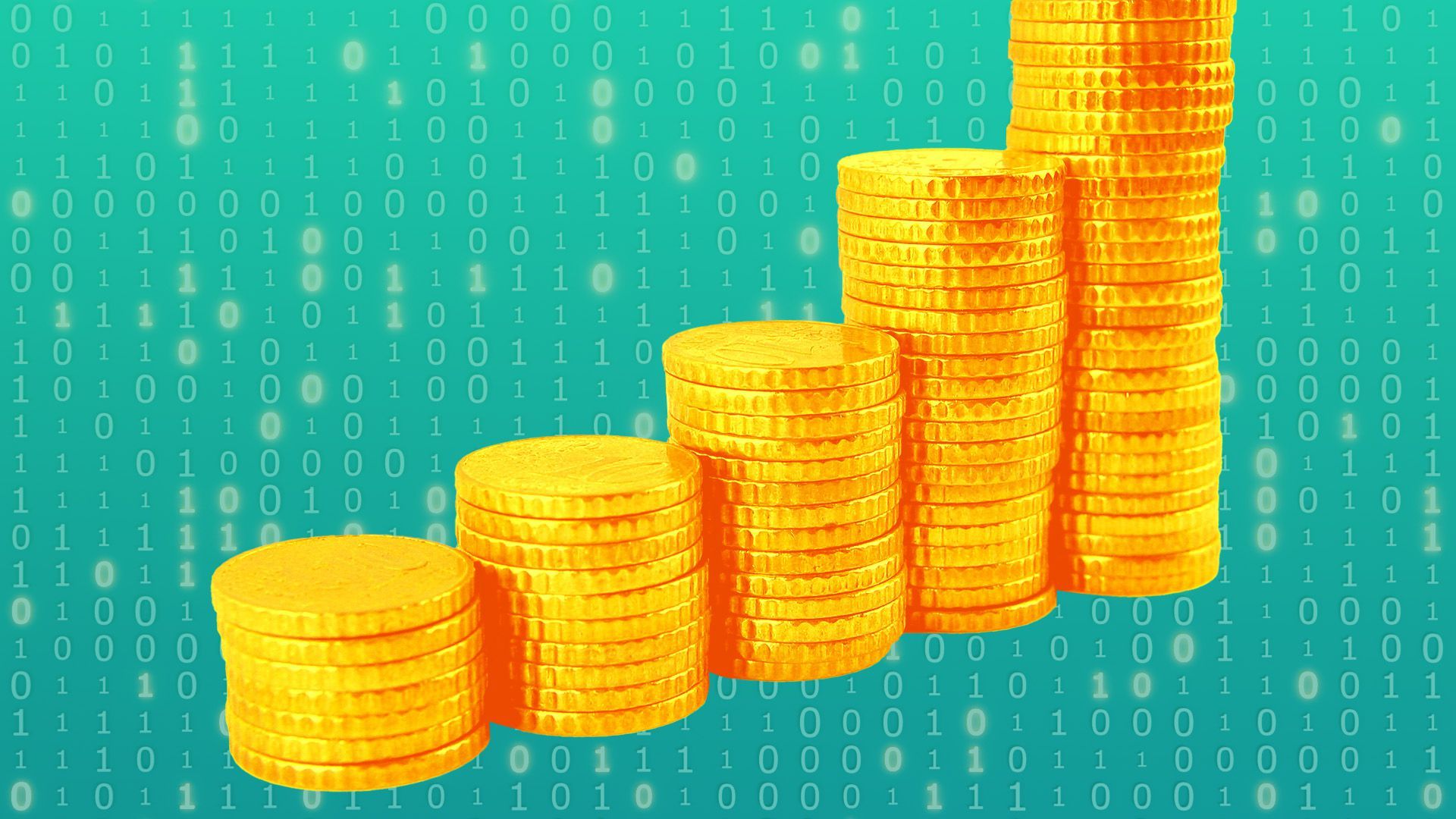 In times of economic uncertainty (like, now) investors retreat to gold. These days, crypto investors are doing it too, but without leaving blockchains.
Driving the news: Pax Gold (PAXG), a crypto token that represents actual bullion, has seen a 66% jump in supply since mid-February.
The token is managed by Paxos, a blockchain infrastructure company.
Why it matters: Crypto people love to say that everything will be tokenized. Pax Gold, a digital version of safe-haven gold, buoys the case for blockchain-based assets that give investors access to classics they know and love.
The big picture: Geopolitical uncertainty, like Russia's invasion of Ukraine, tends to drive interest in gold. Pax Gold's supply started popping as bullion shot up in mid-February, as Russian forces advanced on Ukraine.
The surge follows a 6% uptick across the whole gold market from January to February, according to the World Gold Council.
State of play: The new gold bugs are overwhelmingly people who are already in the crypto market, which is expected in this early stage.
There's institutional interest, but Walter Hessert, Paxos' head of strategy, tells Axios the infrastructure needs more development.
How it works: Each Pax Gold token is enabled by the Ethereum blockchain, but backed by real physical gold. Many of the buzzy new crypto products, like NFTs, also rely on Ethereum.
Gold ETFs, on the other hand, represent exposure to the market without actual ownership. They also carry an annual fee, usually around 0.65%.
Pax Gold charges a small fee for on-chain transactions, minting and redemption.
Details: If you own the token, you own the underlying physical gold. Pax Gold and Tether Gold (its closest competitor) allow users to check the serial number of the bar they own a piece of.
Security firm Brinks stores the actual gold represented by these tokens on behalf of Paxos as custodian. Issuance is supervised by the New York Department of Financial Services.
Pax Gold's total supply hit 318,060 tokens on March 31 (backing 800 real bars), with just under 40% of that minted since Feb. 14. It launched in September 2019. Retail traders are driving demand, Hessert said.
"We saw a real spike in the price of gold, and it's obviously a safe haven asset historically and still used that way today," Hessert said.
Yes, but: The market cap of Pax Gold is "only" $614 million.
The bottom line: They call Bitcoin "digital gold," but the original cryptocurrency is now facing a little competition from actual gold.
2. Charted: The third place race
Stablecoins are digital currency that give investors a way to lock in gains or cut off losses quickly without leaving blockchains.
They are a temporary escape from volatility. One day, the technology behind them could also enable crypto-powered payment systems.
Why it matters: A stablecoin's size basically reflects how widely it can be used. Tokens with huge market caps can easily bounce from one exchange to another, all over the world.
Driving the news: Two stablecoins dominate the use case now, tether (USDT) and usd coin (USDC). They both work much the same: U.S. dollars in bank accounts represented on chain with tokens (pretty much).
There's a fierce battle for No. 3 (see above), and two of those tokens function more in line with the crypto vision of decentralization. One of these could easily come at the leaders one day.
Yes, but: Fed Reserve Chair Jerome Powell recently said stablecoins put the U.S. financial system at risk.
What's next: If a token like terra usd or dai began to rival usd coin, it would mean crypto was breaking free of its global crutch, the dollar.
3. Investors value Ready Player DAO at $150M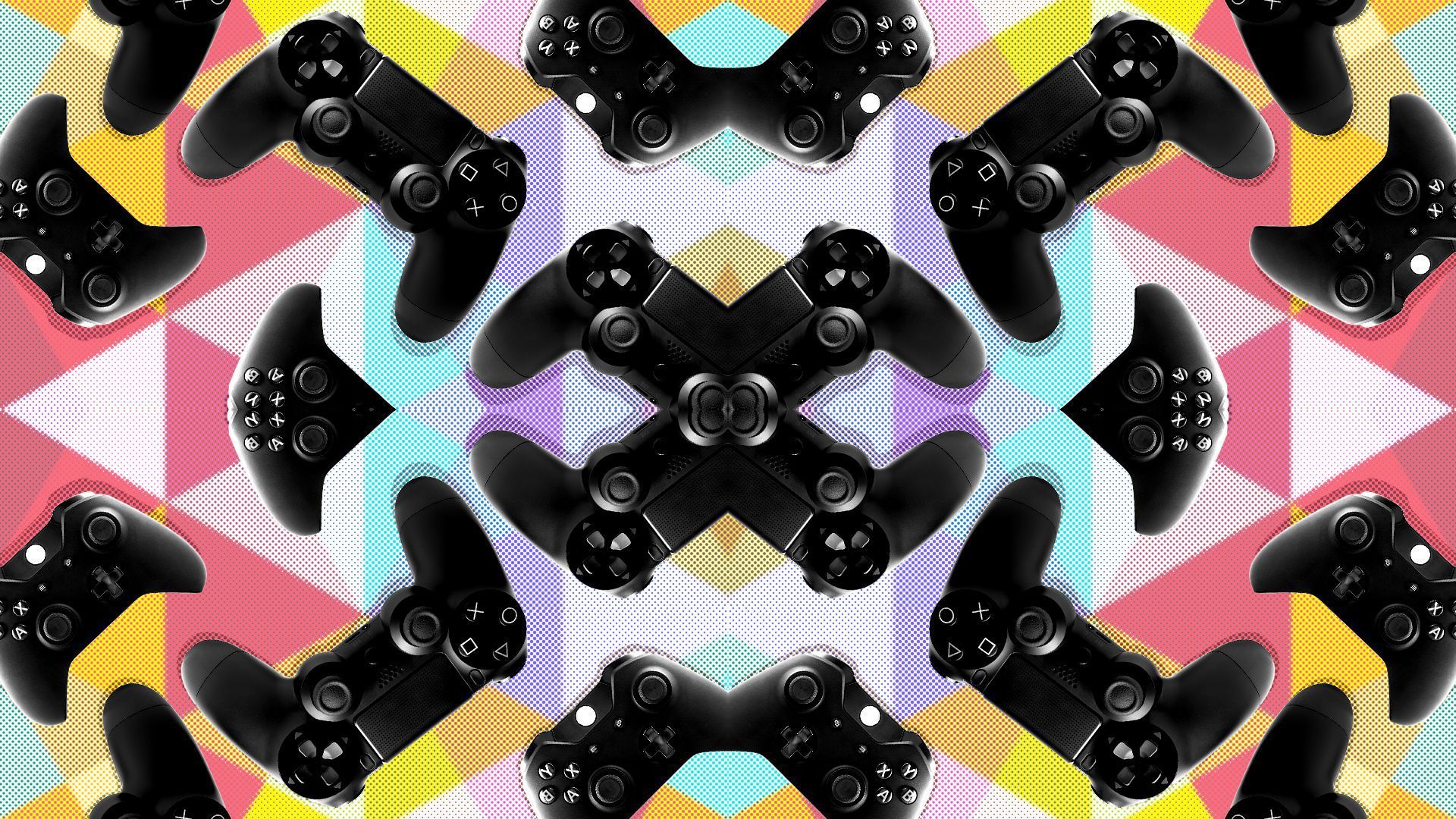 Ready Player DAO (RPD) was valued at $150 million in a new $10.2 million funding round, the latest validation of the play-to-earn gaming model.
Why it matters: The crypto industry has high hopes for web3 video games to bring lots of new users into digital assets because people actually get to own the stuff they gather up while playing.
"The freedom to transact is the real core value add that blockchain brings," Rich Cabrera, a co-founder of RPD, tells Axios.
The big picture: Imagine if the gold coins your character finds in the game world could be traded for real coins? That's very much happening now with games like Axie Infinity. That's why it's called "play-to-earn."
How it works: Playing a game in the play-to-earn landscape isn't as simple as turning on the game. You need an in-game asset to play — and those assets are expensive. Very expensive.
RPD owns a fleet of high-quality in-game assets represented by NFTs that allow people to access games where they can earn tokens or other NFTs that have real world value.
RPD's business model rests on three pillars:
Deployment. It lends that fleet to players that can't afford them and then splits their earnings. RPD typically lets players keep 70% of whatever they find.
Content creation. Content includes everything from blogging about how to participate to running tournaments to sponsoring gaming teams.
Investment. "Games are looking to bring us to the cap table pretty early on so we can bring our community as well," Cabrera said. RPD has over 10,000 gamers in its community, many of whom are eager to beta test a new game.
Yes, but: The optics of play-to-earn has rubbed some the wrong way, with people in emerging markets grinding away in games as a way to get by.
"I think some of the criticism that comes from the Web2 world is somewhat justified, but I don't think we're at the final stage," Cabrera said. "The play-to-earn, 'play a game and earn a bunch of money' model, is not sustainable and is going to be going away."
4. Catch up quick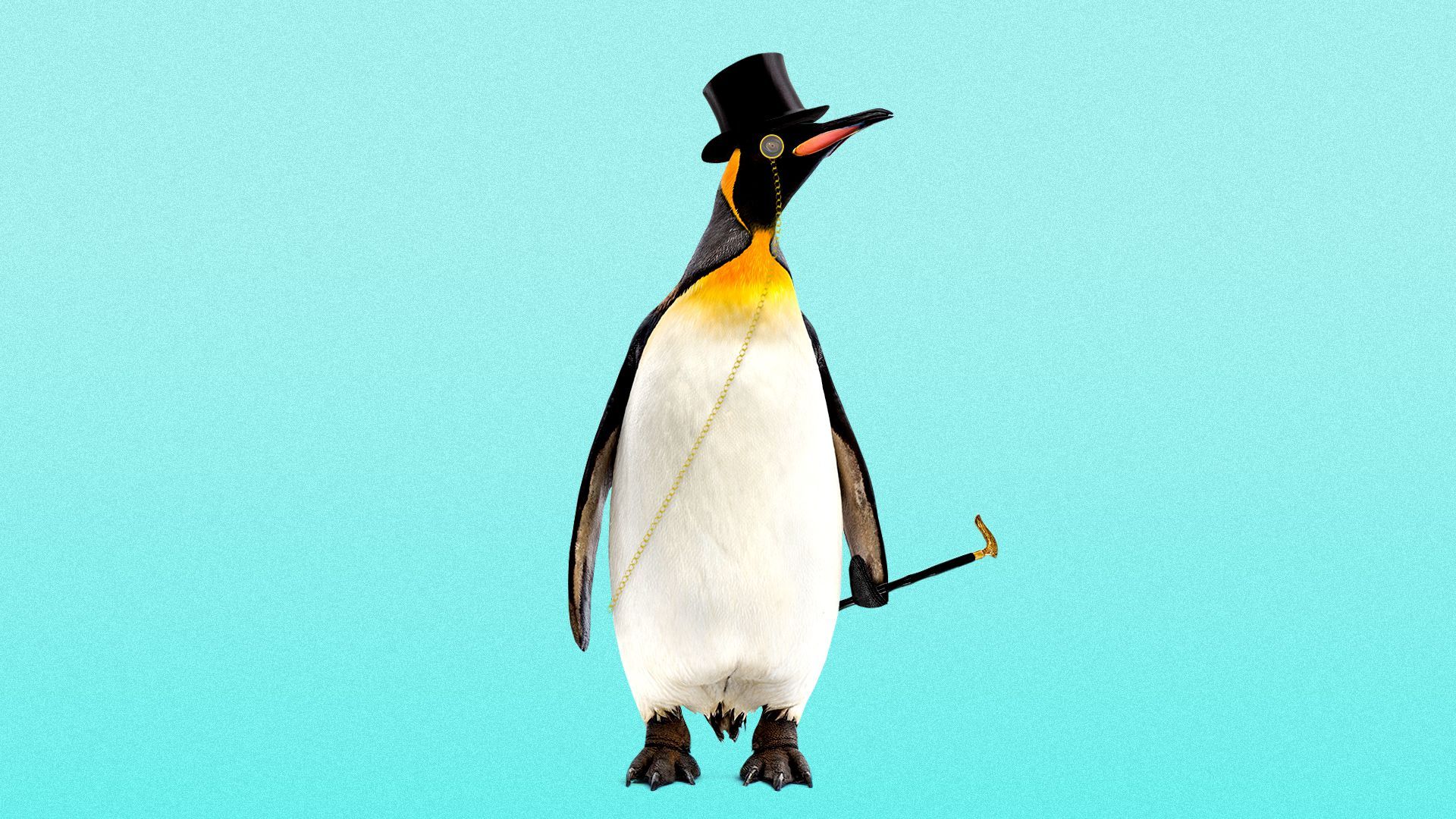 🐧 Control of the smart contract that governs the Pudgy Penguins, one of the O.G. profile picture NFT projects, was sold for $2.5 million worth of ether. (Decrypt)
🇮🇳 Coinbase CEO Brian Armstrong announced plans to hire 1,000 new employees in India. (Coinbase blog)
⚖️ SEC Chair Gary Gensler laid out four new ways he would like his staff to explore new rules for the crypto markets. (Axios)
5. Culture hash: Bitcoin bennies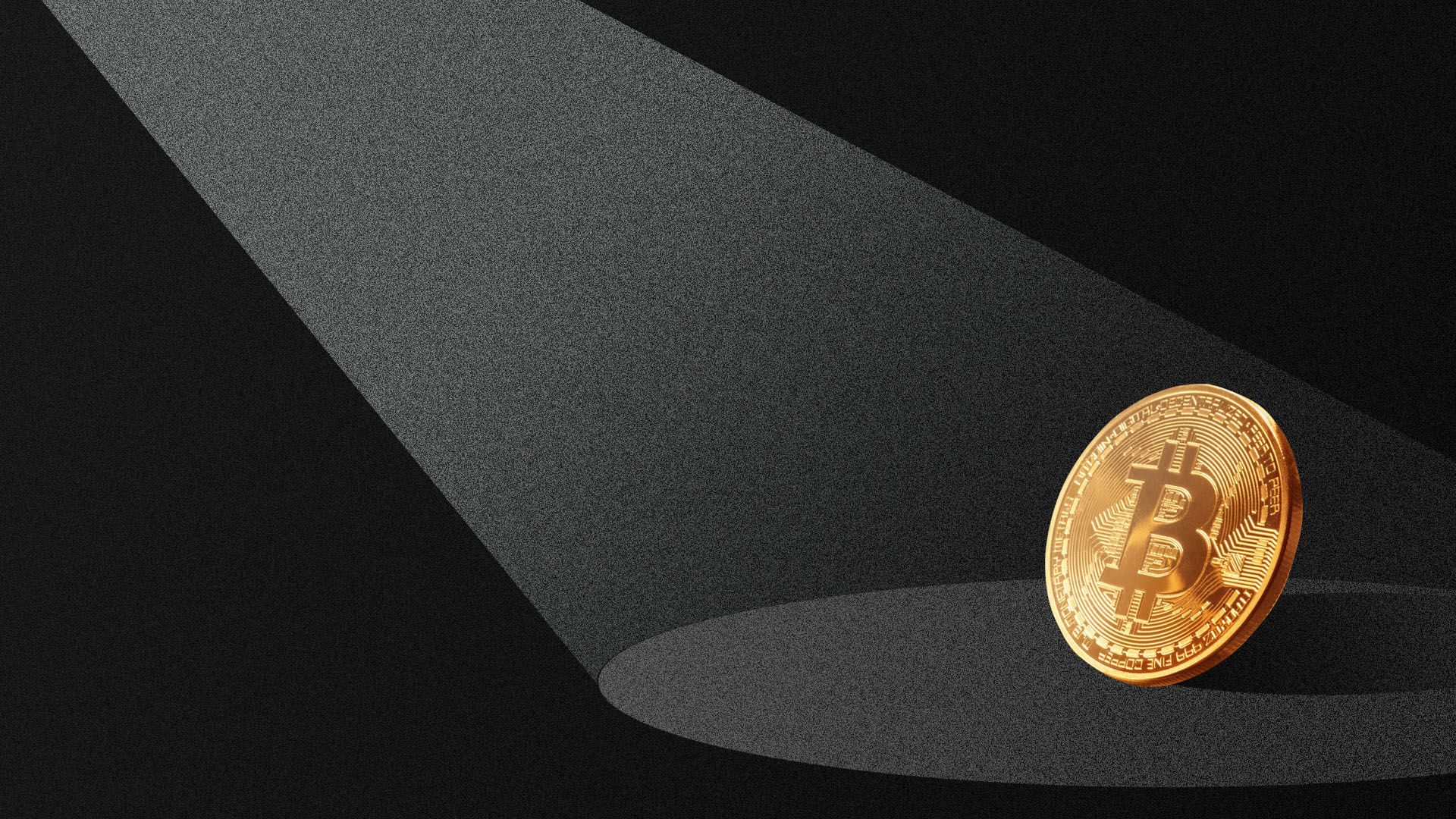 Vantage Bank in Laredo, Texas, is letting employees automatically redirect some of their paycheck into a Bitcoin savings account, LMTOnline reports.
Why it matters: Staff at the bank describe the program as an example of getting creative about retaining talent during the Great Resignation.
Details: If they choose to save money with bitcoin, the funds go to NYDIG's payroll savings plan, which takes care of keeping the funds safe with what it calls institutional-grade security.
If you can't wait till tomorrow, check out our advice for new crypto investors on Axios Today. —Brady