Axios Crypto
September 19, 2022
Fall is coming. We've got more news for you. As promised, more on the White House crypto reports.
🚨 Bitcoin hit a 3-month low of $18,349 this weekend, well below the 2017 high of $19,783. It remains below the 2017 mark, which is dangerous for bulls.
Today's newsletter is 1356 words, a 5.5-minute read.
🚔 1 big thing: Fighting crypto crime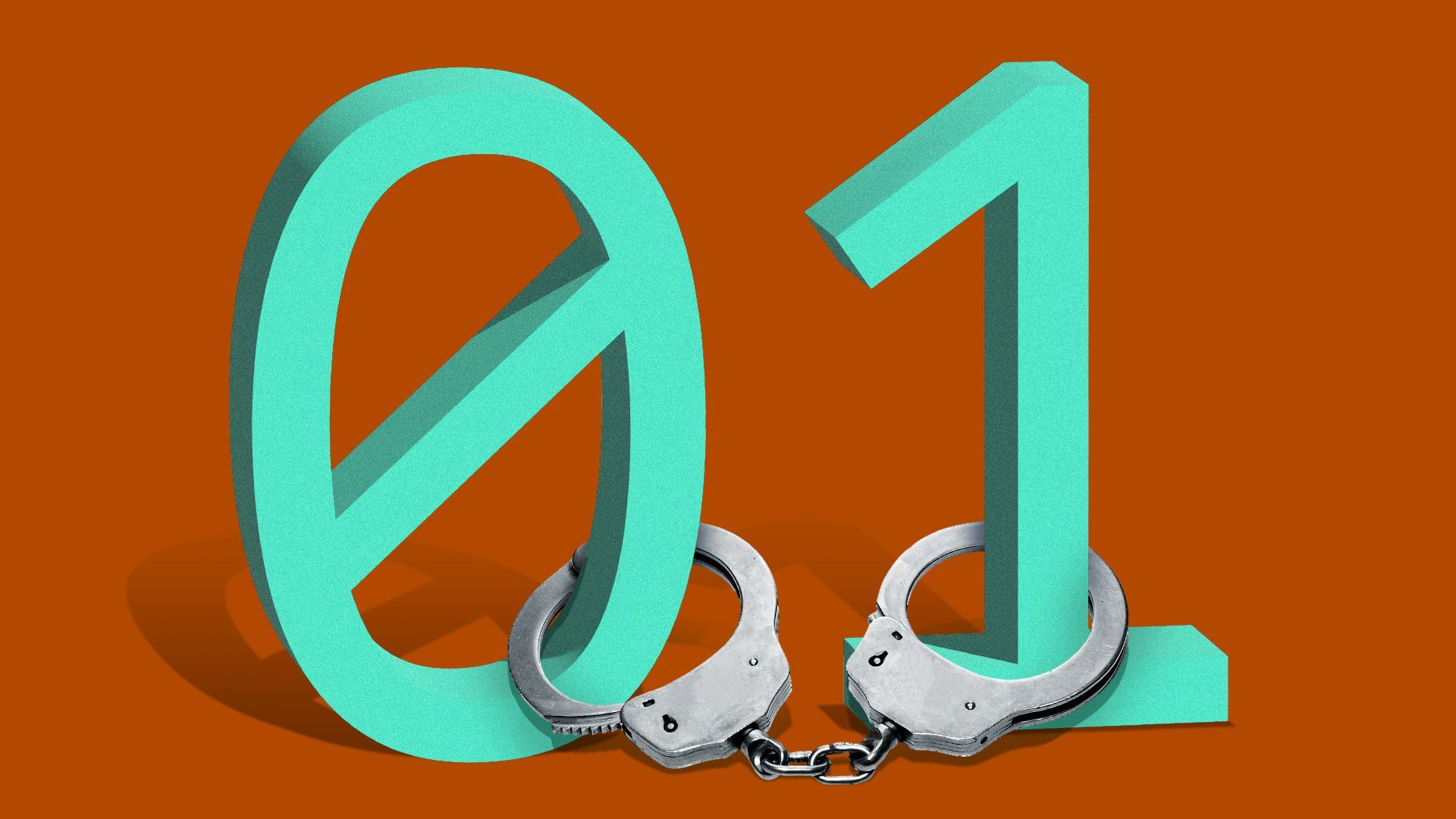 The Treasury and Justice departments intend to act as nail and hammer to the dark side of the crypto industry — one working to identify cyber criminals and their exploits, and the other prosecuting and bringing those baddies to account, Crystal writes.
Friday's slate of reports home in on threats to national security and the U.S. financial ecosystem, listing recommendations per the Biden administration's March imperative for a digital assets framework.
What we're watching: Between new and old crypto enforcers and calls to lengthen the statute of limitations to prosecute crimes of that ilk, a fierce crackdown appears to be underway.
What they're saying: The reports lay the groundwork for "mitigating digital assets' acute risks and — where proven — harnessing their benefits," National Economic Council director Brian Deese and National Security Advisor Jake Sullivan said in a statement about the White House's digital assets framework.
Zoom out: The fact sheet on the White House framework "reads like a parent realizing their tween is now grown up enough to be out on the road with a driver's license," said Paul Hastings partner Laurel Loomis Rimon. "And it's time to start setting some rules of the road."
Details: Treasury's Action Plan to Address Illicit Financing Risks of Digital Assets is pointed at leading a Financial Action Task Force (FATF) to monitor virtual assets and virtual asset service providers (VASPS).
The government agency wants to more effectively "deter, detect, and disrupt" the misuse of digital assets and digital asset service providers by criminals.
Flashback: Recall the Office of Foreign Assets Control (OFAC) issued sanctions against Ethereum's largest privacy tool, Tornado Cash, used to launder more than $7 billion worth of crypto since its start in 2019, including over $455 million stolen by North Korea's Lazarus Group.
The U.S.'s largest centralized exchange, Coinbase, is funding a lawsuit challenging those sanctions.
Meanwhile, the DOJ's report, The Role Of Law Enforcement In Detecting, Investigating, And Prosecuting Criminal Activity Related To Digital Assets, runs 66 pages and details how crimes are being committed, the challenges of investigating those types of misdeeds, and what legislative action could help them nab bad actors better.
Its recommendations include lengthening the statute of limitations to 10 years from five for certain transgressions, citing the complexity of investigating and prosecuting these types of crimes.
A call for new crypto enforcers includes the formation of the Digital Asset Coordinators (DAC), a network of 150 federal prosecutors that will act as a forum to "obtain and disseminate training, technical expertise, and guidance."
State of play: The DOJ will continue to support the Securities and Exchange Commission, which to date has brought more than 100 enforcement actions involving digital assets to enforce securities laws.
Between the lines: Law and order is coming for crypto.
Crypto crime is up and the first ever government-wide effort shown in the raft of reports will inform digital assets policies to come, determining what crypto tech blooms and what tech, deemed too risky, expires on the vine.
🏋️ 2. Charted: Number go up
We're in a very weird situation with bitcoin mining right now, Brady writes.
The price is falling and yet there are more machines mining bitcoin than ever before. That's verifiable on the blockchain with what's known as "difficulty."
In the weeds: Bitcoin miners earn new bitcoins by solving a puzzle based on the latest block of transactions. They do this by guessing the key to decrypt an encrypted file using machines that can make guesses incredibly fast.
This guessing is called "proof-of-work" and it is what secures the bitcoin blockchain.
Our thought bubble: Normally, we would expect difficulty to fall as bitcoin price falls, but — while we can't know for sure — the rumor is that miners are desperate to recoup the cost of machines they ordered in the boom that are only being delivered now.
👣 3. Tiptoeing toward competitiveness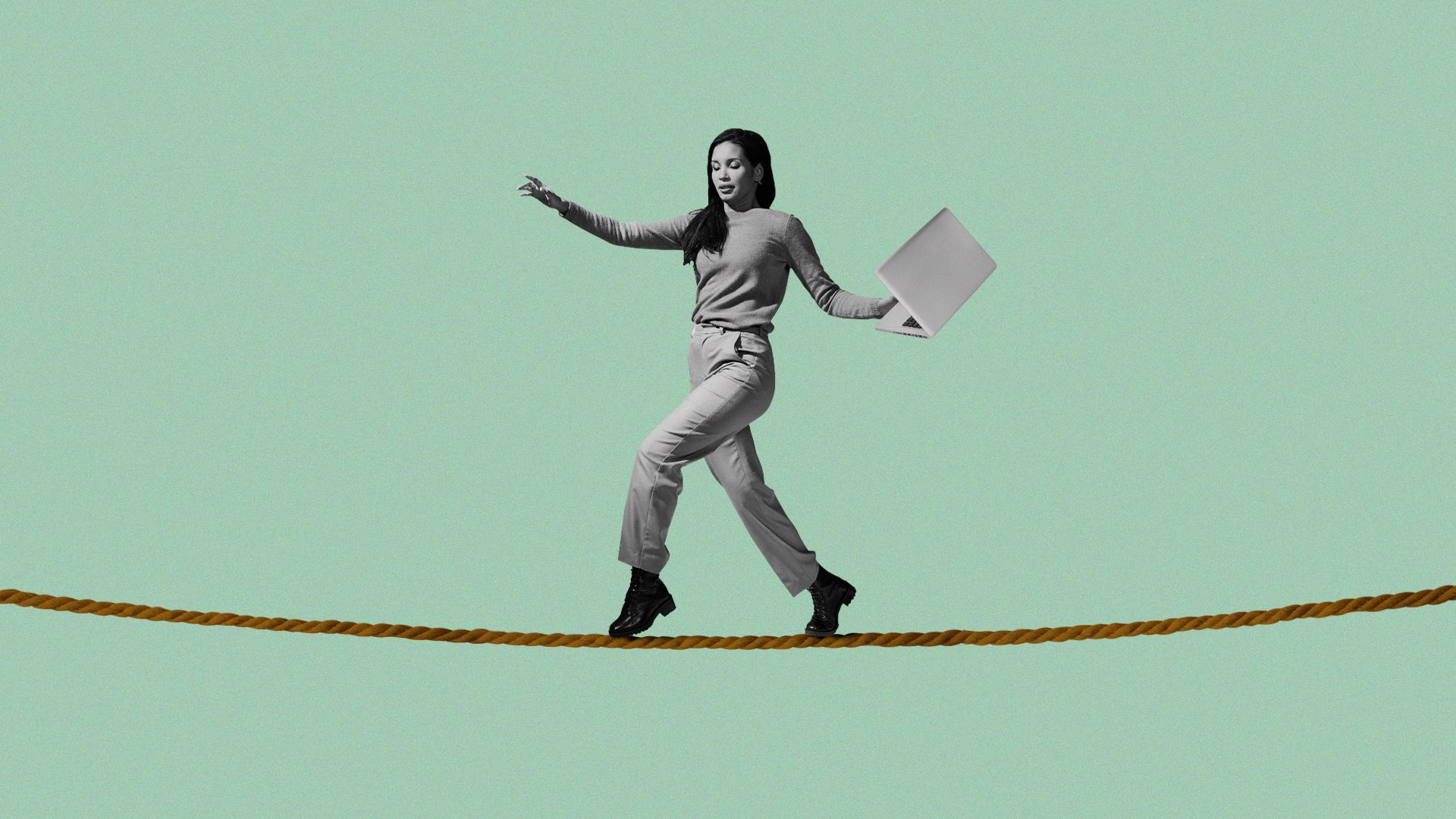 There's not really a better word to use to describe the Commerce Department's report on digital currencies than "hesitant," Brady writes.
Why it matters: The U.S. has the lead in digital currencies. Lots of the top projects start here, and there's a sizable investor class that's eager to fund getting new efforts off the ground.
That lead, however, is very much one the U.S. could lose.
Driving the news: The White House asked for a report on maintaining U.S. competitiveness from the Commerce Department in a March executive order.
What they're saying: "The United States should still consider the long-term proposition of a new digital future where financial and commercial decisions rely on technology that does not currently underpin today's systems."
But it also says, "As the sector matures, the prospect of digital assets' safe integration into the broader economy is an open question."
The big picture: With each mention that there could be some ways digital assets might drive growth, the report typically pulls back by noting the many dangers of blockchains.
It's as if, in a report on the car industry, the agency wrote something like this again and again: "It's important to promote U.S. competitiveness in auto manufacturing without losing sight of the fact that reckless drivers kill themselves and others every single day."
It wouldn't be untrue. But it would also show readers what staff really thought about the automotive business.
Of note: There's one paragraph at the top of section III that focuses on potential upsides. The sectors it's optimistic about are the supply chain, management, and intellectual property.
The report expresses doubt about payments or value transfer, the use case most associated with cryptocurrency, writing: "Digital assets rely heavily on existing payment systems, making the reduction of cost through competition unlikely."
Details: Some of the recommendations the report makes include:
Effective regulation. It contends that clear regulation could make U.S. digital finance as dominant as traditional finance, but it doesn't provide any clarification into where the "regulatory gaps" might be.
International engagement and trade promotion. The least abstract part here is maybe, someday, encouraging others to use crypto products and protocols made in the U.S.
Public-private engagement. That is, meetings.
Research and development. Having read the description several times, I don't think Commerce really knows what it would like researchers to look into, however.
Between the lines: What's mostly notable about it is just getting a sense of its tone, which is reluctant — like, "The boss made us write this."
The whole document would probably be about half as long if all the references to the other documents released Friday were taken out.
Top coins
🛵 4. Catch up quick
🏃‍♂️ South Korean prosecutors are turning to Interpol in their search for Terraform Labs founder Do Kwon. (Financial Times)
😖 $433 million in long positions have been liquidated as the market crashes. (Decrypt)
🧬 SEC chair Gary Gensler says staking could be another indication that a token is a security under the Howey test, a danger sign for Ethereum. (Wall Street Journal)
🪙 A new report estimates tokenized illiquid assets will reach $16.1 trillion by 2030. (Boston Consulting Group)
📺 5. Razzlekhan TV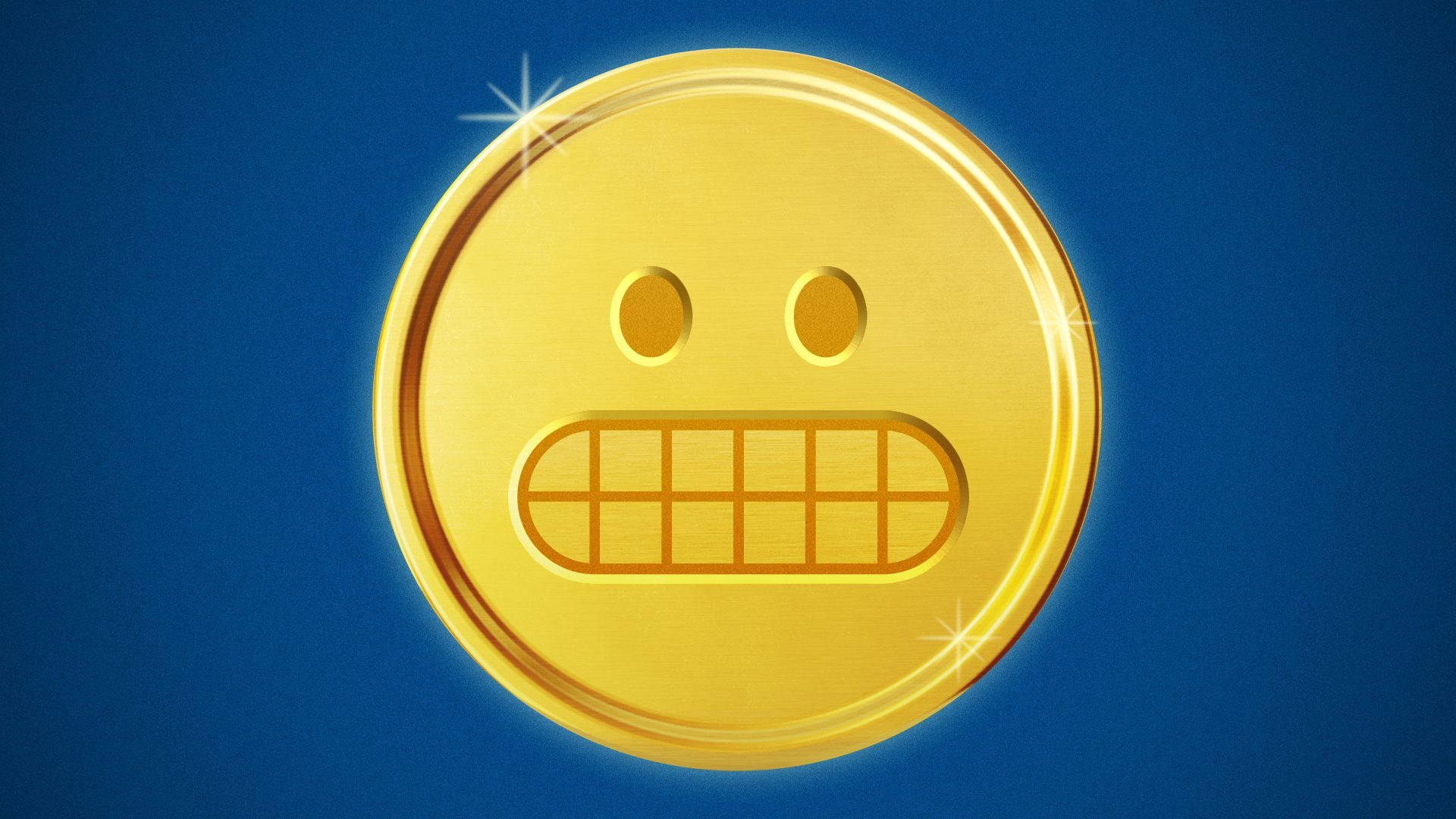 ABC released a special last week, "Truth and Lies: The Crypto Couple," about Heather Morgan and Ilya Lichtenstein, who were accused of possessing and attempting to launder about 120,000 bitcoins stolen from the exchange Bitfinex in 2016.
Why it matters: That would be worth more than $2 billion today. The U.S. government has now recovered most of it, however.
Details: The couple in question are a pair of true oddballs: a super introvert and the wildest of extroverts, as the special explores in detail.
The good: I didn't actually know about their elaborate wedding proposal stunt.
The bad: There's a lot of pretty cheesy reenactment throughout the special, but that's TV.
🎤 Of note: If you've heard anything about this couple, you've heard about Morgan's Razzlekhan rap videos. One host on the show gave a "less than favorable" review.
Quick take: If you don't know the details of this story and prefer watching things over reading things, then the special is for you.
If you already know about the alleged criminals, however, it won't break new ground. It's available now on the ABC website and on Hulu.
This newsletter was edited by Pete Gannon and copy edited by Nick Aspinwall.
All eyes on the Fed this week. —B & C.