Axios Communicators
September 22, 2022
👋🏻 Welcome back! We're covering a big topic, and there's a lot to dive into.
Today's newsletter — 1,431 words, a 5.5-minute read — features guest contributor Bo Young Lee, Uber's chief diversity and inclusion officer.
1 big thing: Representation in speechwriting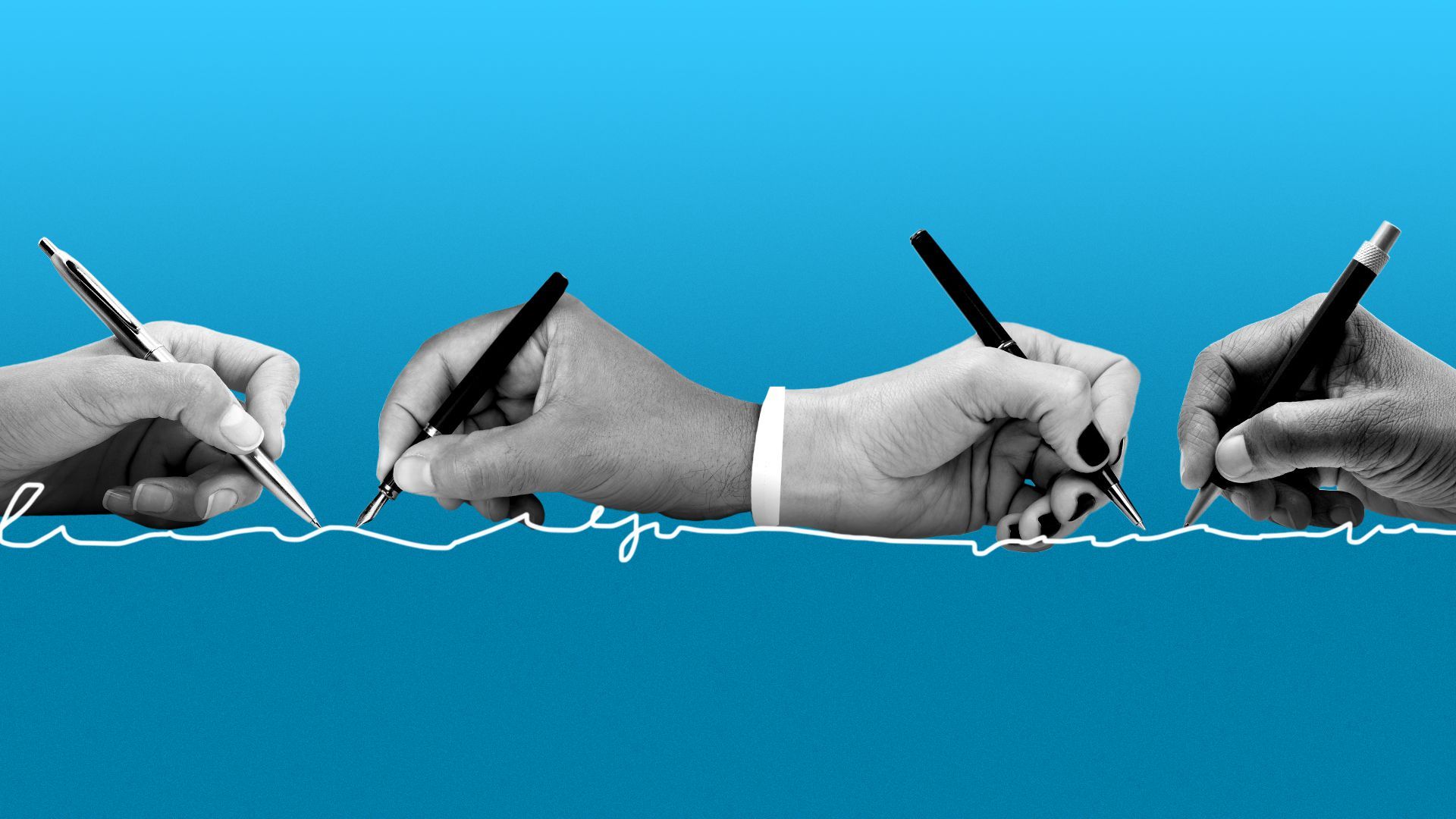 Speechwriting is a niche but impactful profession. Those with the pen are essential to recording history, and their words offer a snapshot in time.
Why it matters: The most pressing issues of the day — economics, climate change, education and social justice — disproportionately affect communities of color, yet those crafting the message rarely come from these communities.
By the numbers: According to the Professional Speechwriters Association (PSA), white writers made up 92% of the profession in 2015 and make up about 73% now.
What they're saying: Terry Edmonds — the first Black White House speechwriter and the only to serve as chief of speechwriting — says it's "a tricky thing. No matter what color you are, finding the voice of your principal is an art more than a science."
But that's a small part of the job, he explains. "It's even more important that you enlighten your principal to things they may not know because of their lived experience and make sure they are considering the audience first."
For example, Edmonds once wrestled with a speech for then-President Clinton announcing welfare reform.
According to reports, he ultimately agreed to write the speech because he knew he could write it more thoughtfully than anyone else.
Between the lines: Lack of representation is holding back the profession, says Dan Gerstein, CEO of Gotham Ghostwriters, and it's a problem everyone wants to solve.
"The more diverse your team and the more life experiences they bring to the table, the better your writing is and the more impact you can have," Fenway Strategies CEO Ben Krauss says. "There aren't a ton of firms that specialize in speechwriting. As one of them, we have an obligation to steer things towards a more equitable place."
Fenway offers paid fellowship programs and uses its network to connect diverse writers to paid opportunities — as does Gotham Ghostwriters — and PSA partners with HBCUs to offer scholarship opportunities and training.
Yes, but: "There's not a formulated pipeline for speechwriting — most fall into it," Gerstein says.
Enter Speechwriters of Color. In 2020, Michael Franklin and Mintaro Oba founded the organization to amplify diverse voices and strengthen recruitment efforts.
Since then, Speechwriters of Color has developed a network of 400 writers and placed them in roles at the White House, state and local offices, nonprofits and in corporate America.
"We have the ability to reach audiences in a dynamic way because of our lived experiences — and we shouldn't only be asked to write for principals of color or solely on issues related to race," Franklin says. "We are more than capable of delivering important information in an authentic and clear way about any topic in any industry."
The bottom line: Communicators have to be intentional about crafting messaging that speaks to all of America.
"Our country is 40% diverse. Public figures and corporate leaders are unlikely to speak effectively on these issues without more speechwriters of color," Edmonds says.
2. Corporate gut check
Faith in diversity, equity and inclusion (DEI) efforts is dipping and many believe not enough is being done.
Why it matters: Since 2020, executives pledged to combat systemic racism in the workplace, but their efforts appear to have plateaued.
U.S. corporations pledged $67 billion toward DEI, yet less than 1% of that has been spent, per The Financial Times.
What they're saying: Amber Cabral, founder of the corporate consultancy Cabral Co., hears a lot of conversation but isn't seeing a lot of action.
"People are looking for spaces to work where they can have a sense of safety in their identities, and that's not just about metrics. The way to integrate DEI into a company culture is to see them as imperatives instead of initiatives."
... Case in point 👇🏻
3. Communicate inclusion, not just data points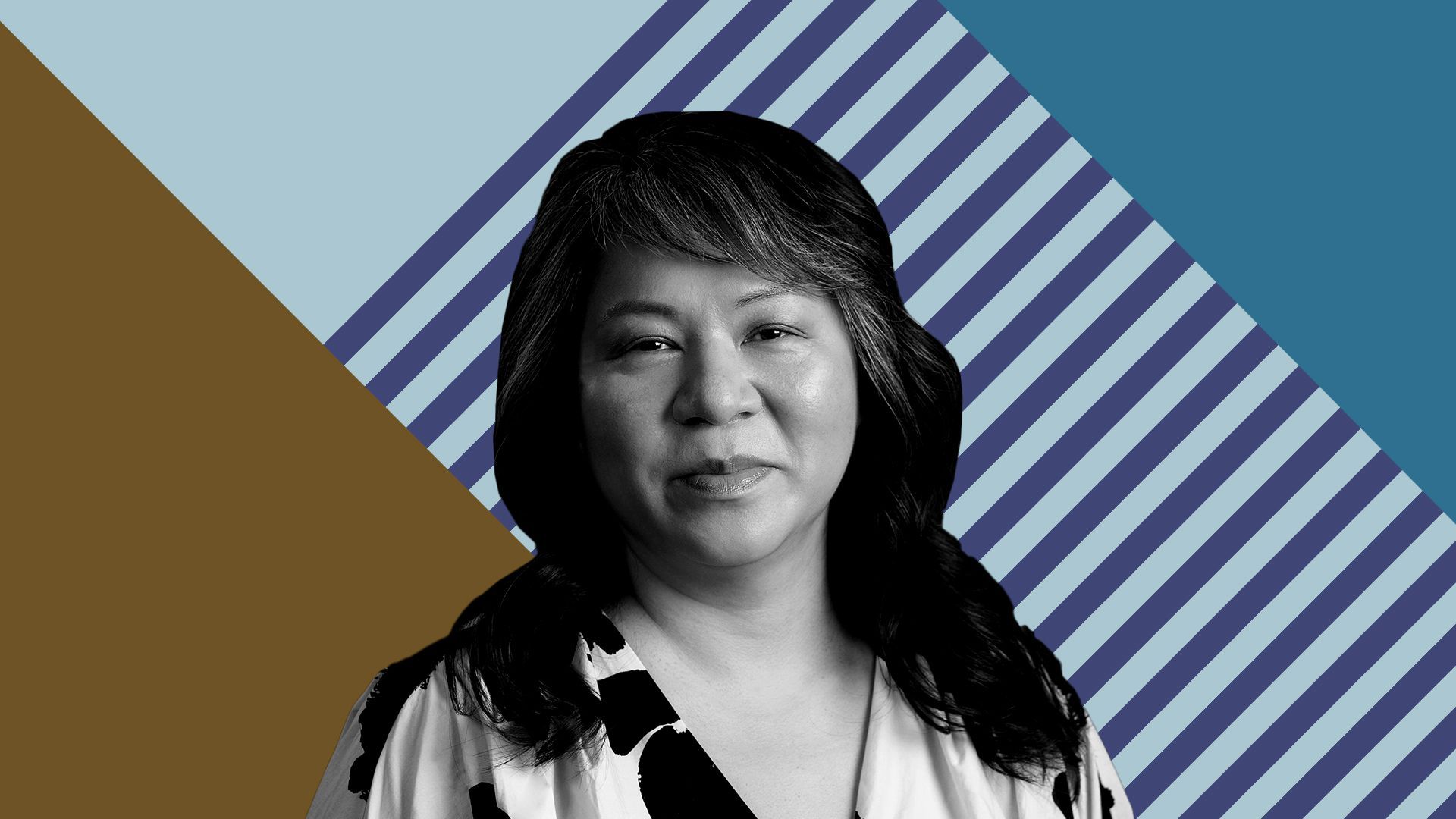 Leading on DEI isn't easy and takes time, says Uber chief diversity and inclusion officer Bo Young Lee.
Here's what she says:
Connection: Diversity isn't about individuals. If I'm sitting in a room alone, I'm not diverse, I'm just Bo.
We need to think about the team as a whole — which requires leading with empathy and understanding that people's outlooks have been formed by their own experiences.
One way Uber does this is through the Global Equity Challenge, which allows employees across 34 countries to openly discuss race and equity, plus share daily articles, podcasts and videos on the topic.
Business as usual: People need to see DEI values in the day-to-day work.
Uber's Product Equity Design team ensures our products are equitable and accessible, and we seek feedback through our Fairness Research team, which captures a range of perspectives when assessing our products.
We also proactively incorporate values — like "Great minds don't think alike" — into business discussions and feedback tools.
The messenger: Pushing for change can't just fall on diverse communities — allies must join in.
Men weren't taking advantage of Uber's parental leave at the same rate as women, which is a hurdle in achieving workplace equity.
To remove the stigma, we asked males on our leadership team to be vocal about their leave and specifically mention it in their out-of-office response. After that, we saw a change.
Acknowledge and support: Following the murder of George Floyd, the entire company came together.
Our All Staff meeting began with 8 minutes and 46 seconds of silence, then CEO Dara Khosrowshahi spoke candidly about the conversations he had with his sons in the days following the murder, and our Employee Resource Groups used their strength to uplift Uber's Black community.
The bottom line: DEI is more than just disclosing data. It's about incorporating respect, representation and recognition into your business practices and culture.
4. Industry fanfare won't lead to real change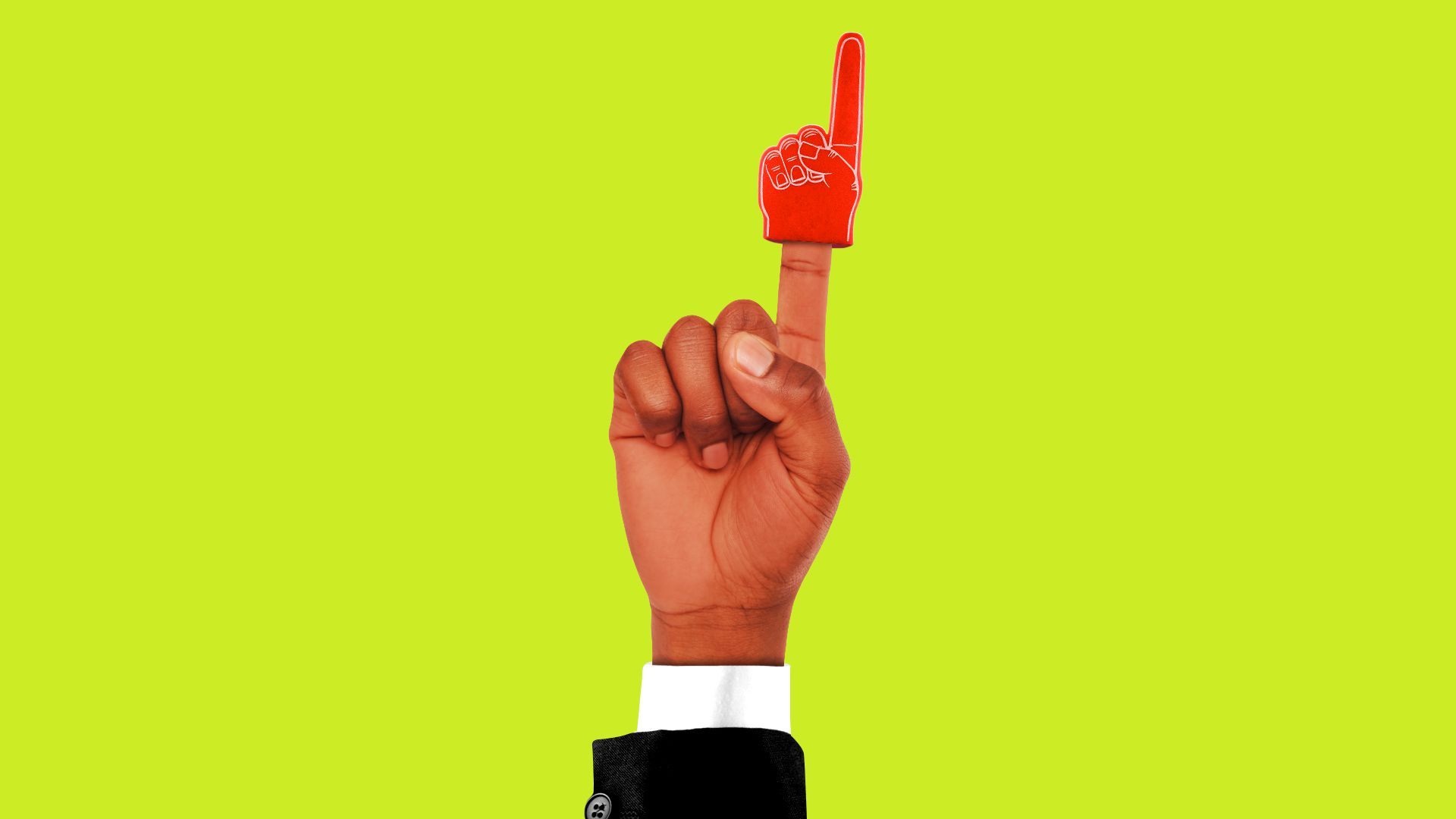 PR Week launched a "Changemaker Initiative" to recognize agency-driven diversity efforts — but ultimately decided none of the applicants deserved recognition.
Why it matters: There's work to be done across all industries — and the agency world is no exception — but insular fanfare can take away from the progress being made.
The details: Agencies shared internal metrics, and a council of "client-side leaders" — selected by PR Week's editorial director, Steve Barrett — judged the submissions.
When asked if the council was chosen based on their own DEI progress, Barrett said no, "because that wasn't the purpose of this exercise. … We know who the most important people are in the sector. So we invited key players that we know."
State of play: 56% reported growth in hiring practices, but found leadership, procurement and pay transparency efforts to be lacking, the council said.
Yes, but there are some signs of meaningful change within agencies.
"Diversity attracts diversity, and inclusion is a key pillar for us," says Valarie De La Garza, CEO of Fenton — a firm with people of color representing 62% of leadership and 55% of the employee base.
Crystal Borde, vice president and DEI practice lead at Vanguard Communications, says, "To lead by example, we must be the example, and level the playing field by removing obstacles and creating opportunity."
Edelman is doing this through Mighty Dream, a new advocacy agency of diverse creators that will "work with brands to address problems that communities of color — emerging majorities — are facing. And who better to address these problems?" says Edelman CEO Lisa Osborne Ross.
The bottom line: For the communications sector to become more inclusive and equitable, everyone involved — the agencies, the clients and the ones covering the industry — must be held to the same standard.
"Agencies must hire, promote and retain talent that is representative of the world in which we operate," Ross told Axios. "And organizations like PR Week can make sure that their teams are reflective [too]. Everyone in the industry has a responsibility."
5. Tip for writing inclusively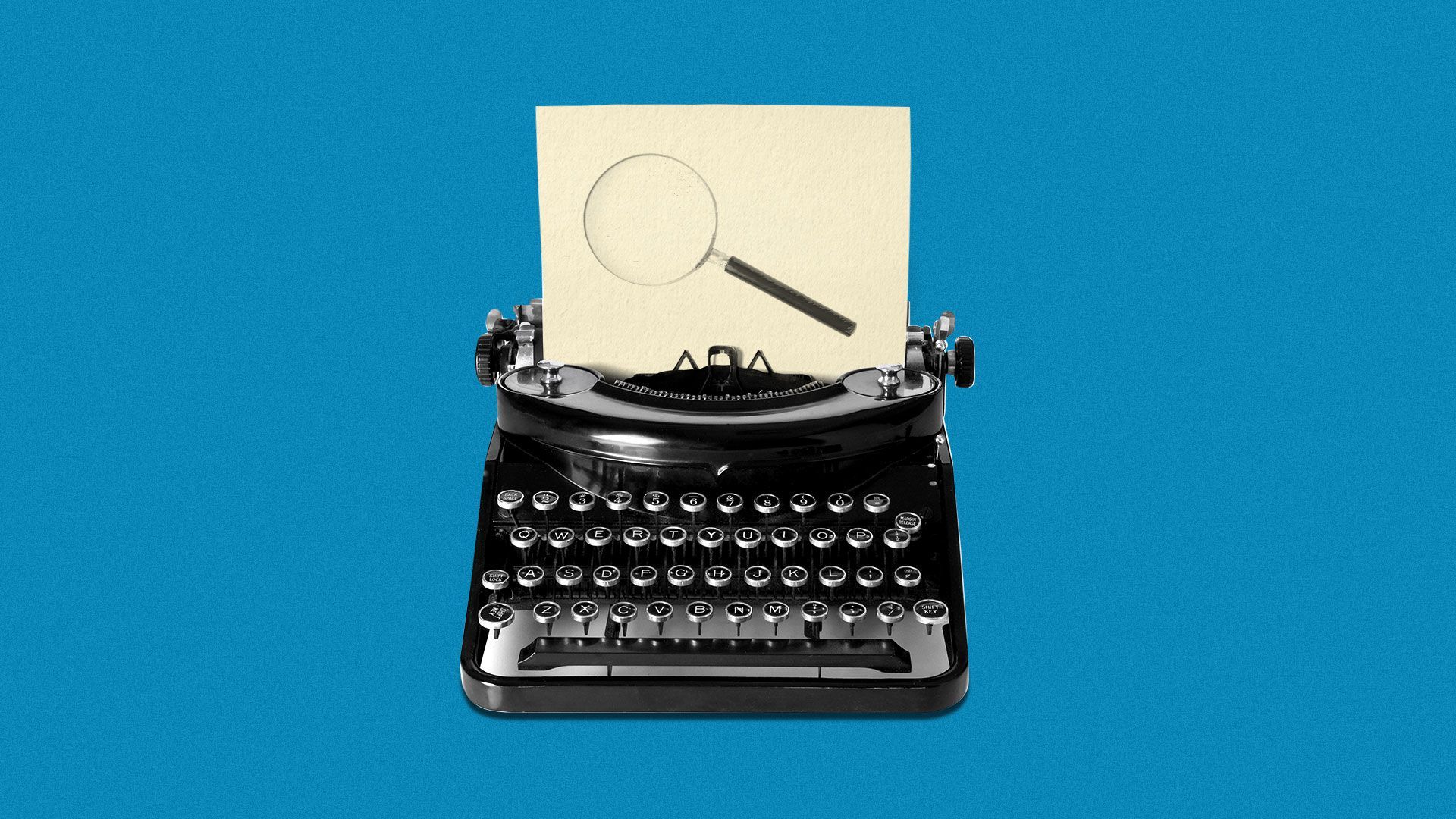 "If you're not communicating inclusively, then you aren't communicating effectively," Axios founders write in the new book, "Smart Brevity."
Tips include:
Be specific and ask your subjects how they'd prefer to be identified.
Cut descriptors that might reinforce stereotypes and use the conscious style guide.
Swap one identity for another to see if the sentence reads the same. Verbiage should be intentional, clear and nonjudgmental.
Of note: To be inclusive, communications must also be accessible.
"70% of the disabled community have disabilities that you can't see. If you don't include disability in your diversity efforts, then you're not leading inclusively," Disability:IN CEO Jill Houghton previously told Axios.
6. Parting words
"I'm a CEO who understands what brings value. You cannot look at Accenture without understanding that our commitment to DEI is completely intertwined with our success as a company."
— Accenture CEO Julie Sweet at the Workday Rising Conference
🤗 Thanks to my editor Nicholas Johnston, copy editor Kathie Bozanich and guest contributor Bo Young Lee.
💡 All proceeds from "Smart Brevity" go to the Axios Fellowship Program, which allows Axios to hire more journalists from underrepresented backgrounds.