September 27, 2021
🌞 Good morning, Columbus! We're so glad you're here for the debut edition of our newsletter.
👋 We're Tyler Buchanan and Alissa Widman Neese, and we'll be here every weekday morning for the rest of time to deliver smarter, faster news from the Columbus region.
📬 We like emails! Hit reply to say hi or send us story ideas. Or cat photos. We like those too.
🌤️ Today's weather is partly cloudy, with a high of 82 and a low of 64.
Today's Smart Brevity count is 891 words, a 3.5-minute read.
1 big thing: COVID surging among Ohio's youth
COVID-19's Delta variant is sending more young people into Ohio hospitals than ever before.
Why it matters: The recent spike is putting a major strain on health care systems. It's also threatening Ohio's ability to keep children in classrooms.
Nationwide Children's Hospital chief medical officer Rustin Morse tells Axios that COVID hospitalizations were a "non-issue" in the spring and summer — then came the Delta variant.
Hospitals facing staffing shortages and an unseasonable spike of respiratory syncytial virus (RSV), which usually peaks in winter, created a "perfect storm."
"The way we get out of this pandemic is by vaccinating people," Morse says.
State of play: Ohioans under the age of 29 are the state's least vaccinated age group, partially because COVID vaccines aren't yet available for kids under 11.
A vaccine for children could be coming within "weeks," though kids can't get vaccinated without parental permission, Morse says.
The latest: In an attempt to boost vaccination rates, Gov. Mike DeWine announced a new "Vax-2-School" lottery.
Ohioans between 12-25 years old who receive a COVID vaccine will be eligible to win one of five $100,000 scholarships or 50 $10,000 scholarships for college or career training.
Registration information is coming soon. Drawings begin the week of Oct. 11.
Flashback: DeWine drew national attention — including praise, criticism and copycats — with Ohio's Vax-a-Million lottery earlier this year that awarded five $1 million prizes and five full-ride college scholarships.
What they're saying: Micah Berman, associate professor of public health law at Ohio State University, said this new program, like its predecessor, might produce a short-term bump in vaccinations.
"But it's certainly not enough to meet the moment," he tells Axios.
2. Meet the new (police) boss
Columbus' new director of public safety begins work today, bringing decades of law enforcement experience to the agency overseeing the police department.
Why it matters: Robert Clark will be heavily involved in ongoing efforts to reform the police department amid contentious relations with the public and a record number of homicides.
State of play: Clark's arrival, combined with the hire of new police chief Elaine Bryant, reflects the city's effort to bring a fresh direction to local law enforcement.
Clark applied for the chief position before being selected as public safety director.
The intrigue: Clark's law enforcement career has taken him around the globe and even led to a stint on network TV.
A native Ohioan, he first served as a police officer in Youngstown before leading an FBI field office in Los Angeles for decades. Clark later served on protection detail for former Attorney General John Ashcroft. His second day with that detail was 9/11.
He briefly starred in the CBS reality show "Hunted," which tracked contestants posing as fugitives who hid from professional search teams.
Clark also spent recent years supervising the national police service in Trinidad and Tobago.
The 1980 murder of Clark's father spurred him to a career in solving homicides and other cold cases.
"There was no justice that came to that murder," he said at his introductory news conference. "I got to see the individual who killed my father walk around the streets as I was a police officer. And never having the healing and the justice that was necessary."
3. 🌮 What we ate: El Segundo
A dinner at El Segundo Mexican Kitchen, Cameron Mitchell's newest restaurant, helped fuel us for today's newsletter launch. The Mexican-themed concept in the Short North has been open for almost a month and we left impressed.
Our take: We got the massive, delicious quesadillas.
Don't sleep on the appetizers, though. We tried to spoil our appetite with the perfectly salted chips and salsa, creamy queso in soft tortillas and street corn on the cob.
Save room for the sweet, sharable tres leches.
Aww, shucks: Mitchell's restaurants are known for their service, and El Segundo didn't disappoint. When one of Alissa's corn cobs rolled off the plate as it headed to our table — which she didn't even notice — the chef sent three more.
Before you go: Make a reservation. Even on a Wednesday, it was packed.
El Segundo Mexican Kitchen, located at 698 N. High St., is open 4-10pm on weekdays and 4-11pm on weekends. Closed on Mondays.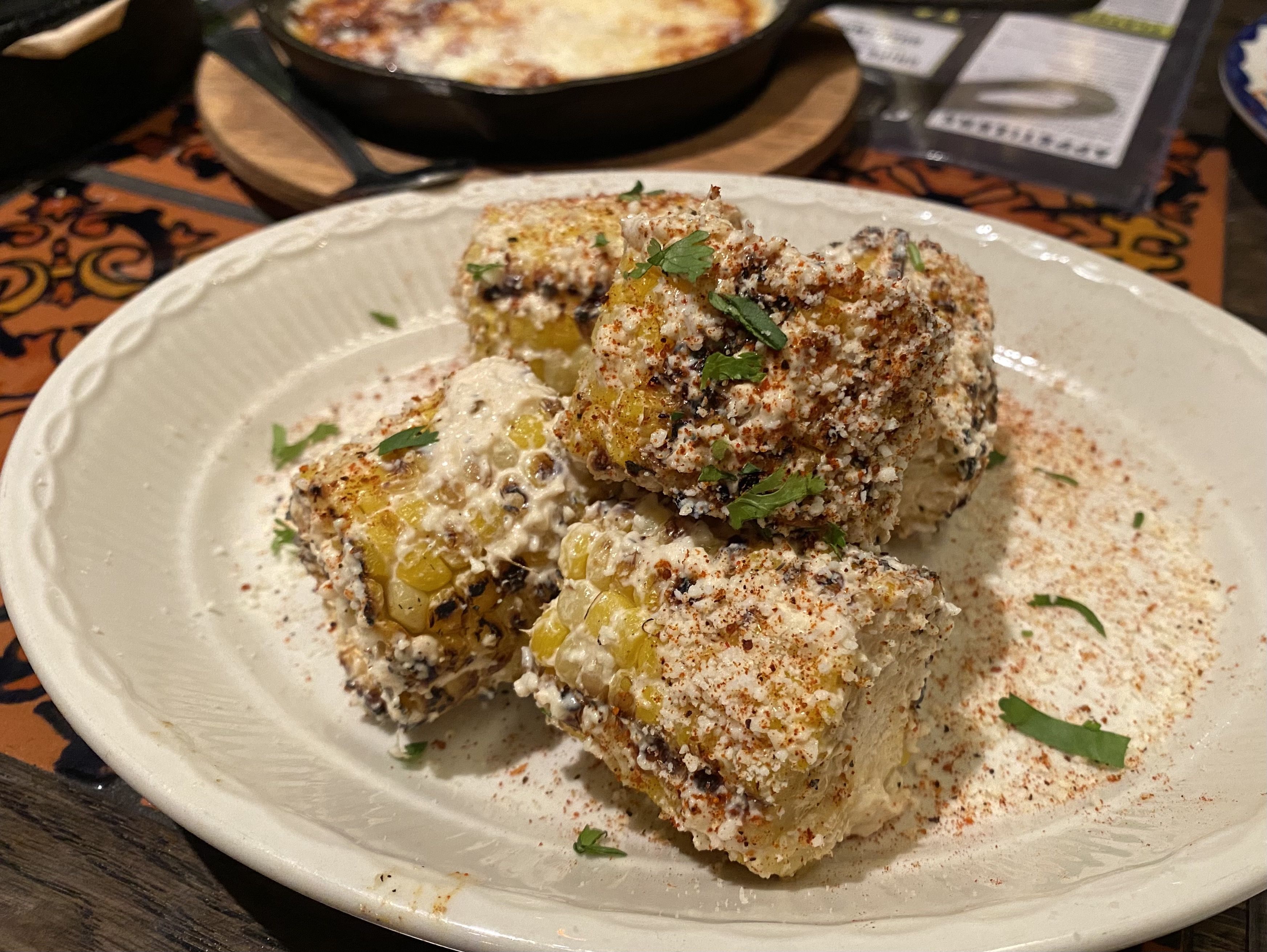 4. Nutshells: Your local news roundup
⚖️ The ACLU is suing the Ohio Redistricting Commission for accusations of gerrymandering the state's new House and Senate district maps to favor Republicans. (Ohio Capital Journal)
⚾ The Cleveland MLB team will play its final home game with the "Indians" name today before rebranding to "Guardians" next season. (AP)
🚀 Former COSI CEO and NASA astronaut Kathryn Sullivan will be advising President Biden on science and technology policy. (The Columbus Dispatch)
5. It's almost voting time
6. 🎨 A pop of color
Alissa stopped by an adorable pop-up park in Upper Arlington recently on her way to nearby Carsonie's, the perfect spot to enjoy takeout or coffee on a nice day.
The fence lined with flower planters, called "Cans by Ann," is a nice touch.
If you go: The temporary park in the Lane Avenue corridor is now open through Oct. 31.
It's behind the bike shop "roll: Bicycle Company" at 1510 W. Lane Ave., off Vassar Place.
Thanks for joining us on this maiden voyage! See you tomorrow, same time, same place.
🐦 Follow us on Twitter, if that's your thing: Alissa, Tyler.
❤️ Like what you're reading? Tell your friends to sign up here.
To ensure the newsletter always reaches your inbox, please add [email protected] to your contacts. If you use Gmail, just drag this email to your "Primary" tab. For other mail clients, check out this page.