Welcome to Codebook, the cybersecurity newsletter with three distinct "cow" proper nouns.
1 big thing: Beto's teen posts are campaigns' future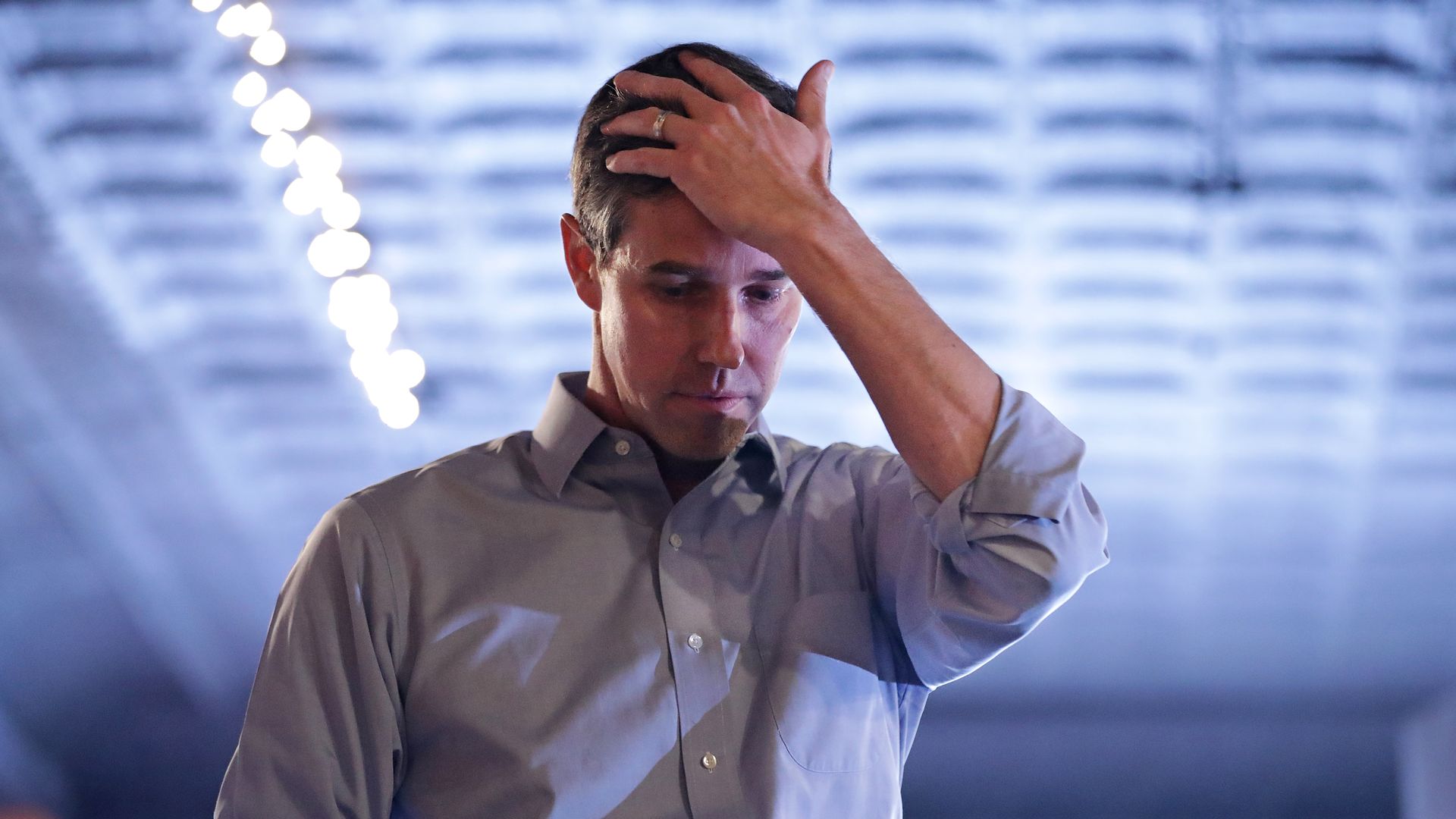 Beto O'Rourke is now the first presidential candidate to be judged by a record of online posts from his high school days.
The big picture: Joe Menn's Reuters story Friday outed Beto as a high school member of the Cult of the Dead Cow, an influential Texas-based hacking collective in the late '80s and '90s. O'Rourke does not, however, appear to have been a hacker in the conventional sense of the term — rather, he was mostly on the forums to share screeds on punk rock and offer a teen's eye view on politics.
Why it matters: This is a paradigm shift in politics we've all known was coming — the moment when a lifetime record of social media postings (or, in this case, their early internet equivalent) gets turned against a presidential candidate.
It's a situation embodying every parent's — and politician's — worst fears of the Facebook era.
The intrigue: We'd already seen lifelong digital records seep into the political landscape, as with freshman Rep. Alexandria Ocasio-Cortez's dancing video. But that was taken when the New York wunderkind was in college and ostensibly an adult.
By the numbers: Because of the age of candidates and the age of Facebook, we haven't seen many instances of high school hijinks coming back to haunt candidates for federal office. But that will change.
2018 was the first election in history where someone with access to Facebook in high school was elected to federal office. That honor is split between Reps. Katie Hill, Abby Finkenauer and Ocasio-Cortez. (Facebook only started to allow kids 13 and up to join the service in 2006; it was previously limited to college students.)
While the trio would have had access to Facebook, social media wasn't yet the pervasive force we know today. That shifted around 2012, when Facebook crossed the 1 billion visitors a month mark and smartphones became ubiquitous.
Based on a back-of-napkin calculation, 85% of the Democratic nominees are 44 years old or older. Someone who was 13 in 2012 will be 44 years old in 2043.
God help us in 2043.
O'Rourke, who wrote essays shared to the Cult of the Dead Cow dial-up bulletin boards as "Psychedelic Warlord," told an Iowa crowd, "I'm mortified to read it now, incredibly embarrassed, but I have to take ownership of my words."
Teenaged O'Rourke wrote and posted a short story that included his running over children with a car.
He also crudely railed against women he saw as punk rock posers, unlike real punks like him.
To be sure: We assume a public record of juvenilia will harm candidates, but it could just as easily humanize them. Beto's supporters are already pitching him as one candidate who won't get hacked by Russia.
Go deeper on O'Rourke and the Cult of the Dead Cow and how that era's hackers grew into government service.
2. Devin Nunes sues Twitter, his "mom" and his "cow"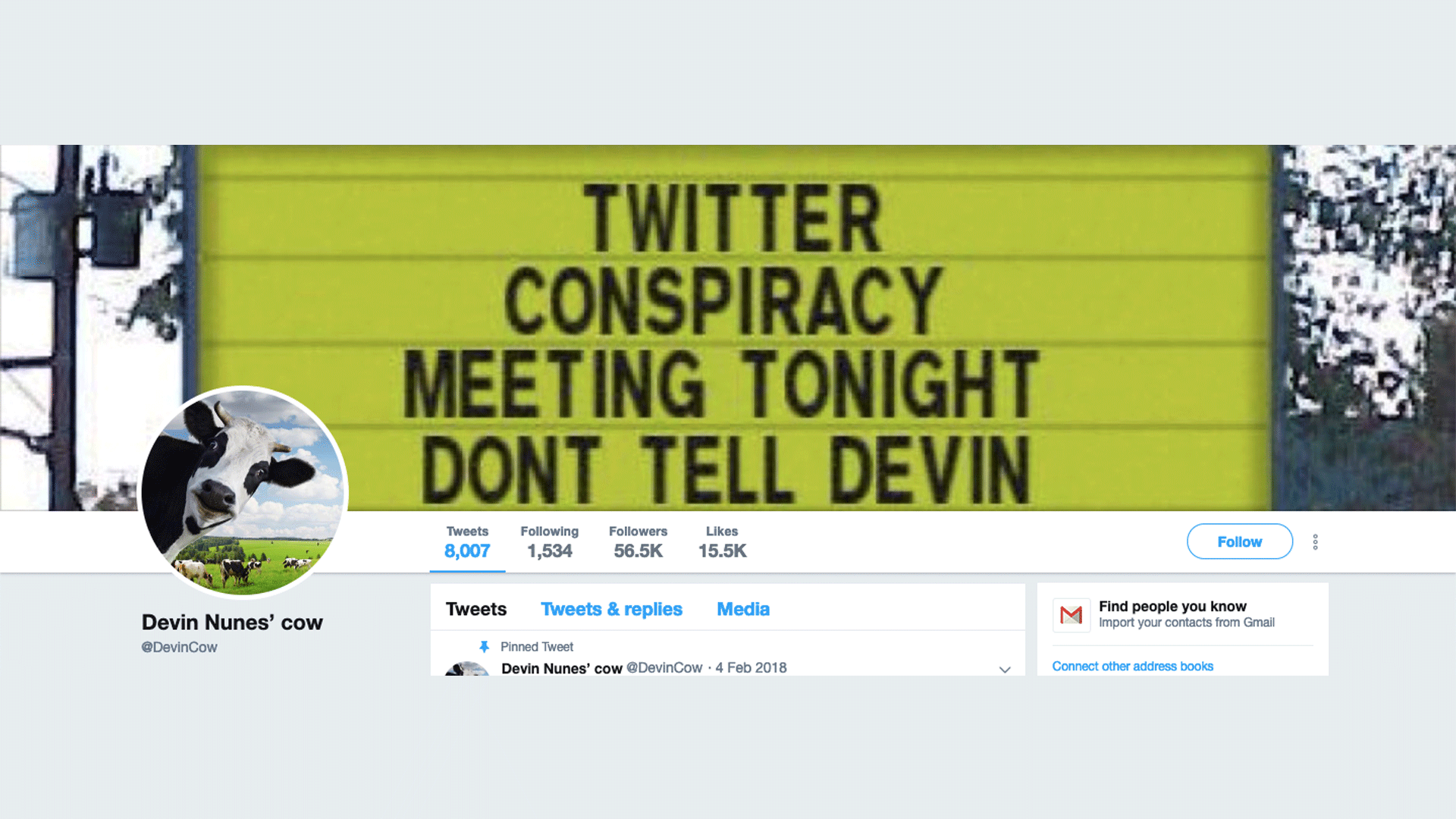 California Rep. Devin Nunes (R) filed a $250 million lawsuit against Twitter and several entities with Twitter accounts largely alleging defamation on the platform.
Details: Nunes charges conservative critic Liz Mair and the satire accounts "Devin Nunes' Cow" and "Devin Nunes' Mom" with unlawfully impugning his character, and Twitter with not doing enough to police it.
The suit also alleges that Twitter is biased against conservatives, a thinly evidenced theory popular on the right.
Andrew Napolitano, Fox News' legal analyst, speculated the suit was a ploy to make a political statement.
Whatever the intent, if Nunes is concerned that his cow and mom harmed his reputation, he may have made the matter worse — at least temporarily.
The lawsuit mentions that Devin Nunes' Cow had a mere 1,024 followers at the time of filing. As of Tuesday morning, the cow had more than 80,500.
3. Aluminum producer Norsk Hydro fighting cyber attack
Norsk Hydro fought to beat back a still-active-as-of-writing "extensive cyber attack" Monday night and Tuesday morning, the Norwegian aluminum maker told the Oslo Stock Exchange (its own website being down).
What they're saying: "IT systems in most business areas are affected and Hydro is switching to manual operations as far as possible," the firm said in the statement. "Hydro is working to neutralize the attack, but so far does not know the full extent of the situation."
Cowedbook will be back Thursday.