Axios China
October 25, 2022
Welcome back to Axios China. The Chinese Communist Party has announced its slate of top leaders for the next five years, so that's what we're looking at today.
Forward this newsletter to colleagues and friends who are interested in China. They can subscribe here.
Today's newsletter is 1,468 words, a 5½-minute read.
1 big thing: Xi's new inner circle emphasizes security and loyalty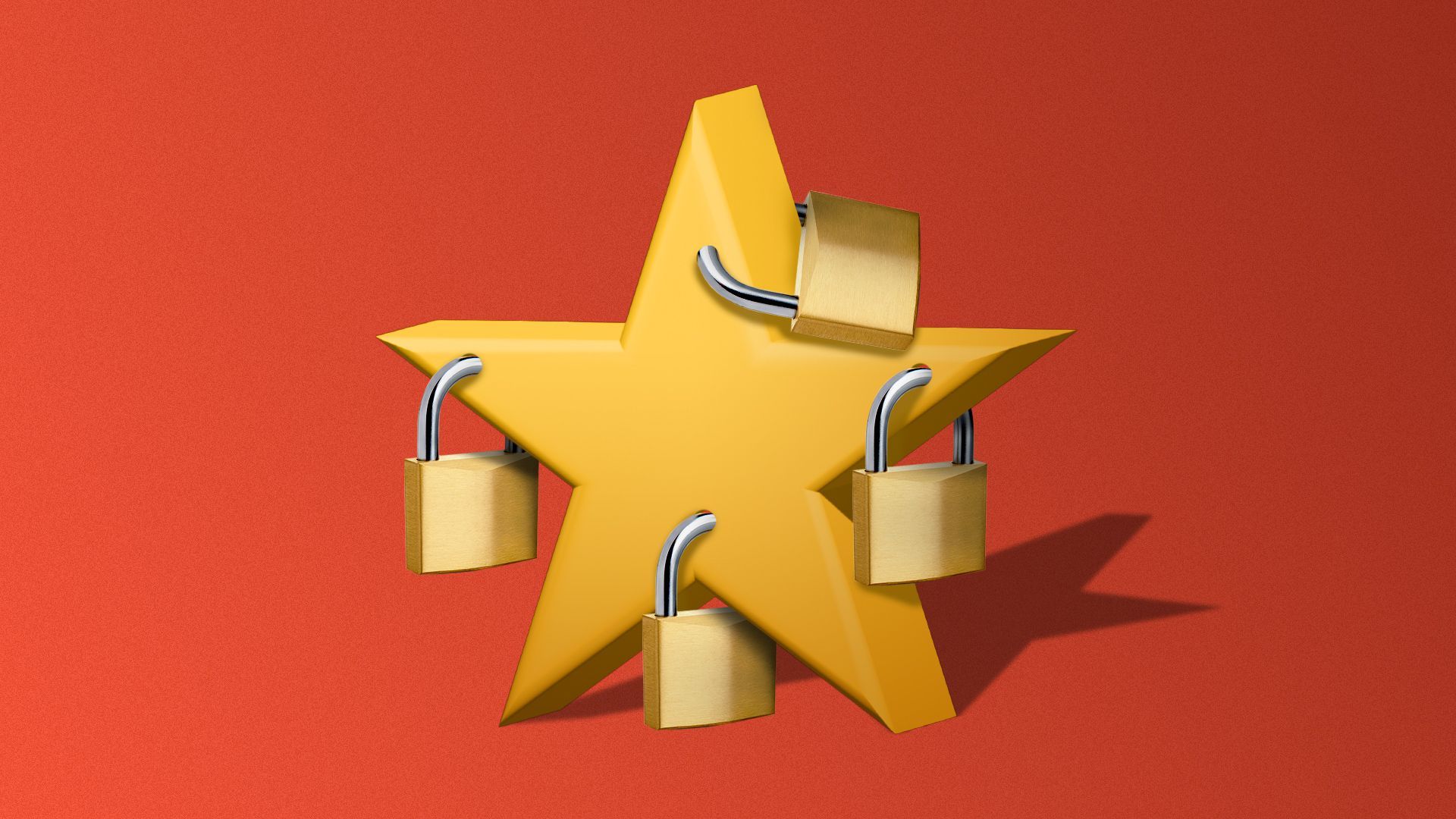 Two top security officials assumed powerful positions in a Chinese Communist Party leadership shuffle at the 20th party congress, which ended on Sunday.
Why it matters: By bringing China's top security chiefs closer to his inner circle, Chinese President Xi Jinping will further centralize his control over the country's already expansive security apparatus, which is aimed at crushing domestic opposition and neutralizing perceived foreign threats.
During the Congress, Xi also secured his expected third term as general secretary of the Chinese Communist Party, granting him another five years of rule.
What's happening: Chen Wenqing, the head of the Ministry of State Security, was appointed to the 25-member Politburo — the first time a Chinese spy chief has joined the Party's top decision-making body, according to Alex Joske, senior analyst at the Australian Strategic Policy Institute and author of a new book on China's intelligence operations.
"The elevation of key security officials into top leadership bodies reflects the Congress' resounding focus on security," Joske told Axios, noting that Wang Xiaohong, the head of the Ministry of Public Security, China's national law enforcement agency, was also kept on for a second term on the 200-member Central Committee.
Chen is expected to take charge of the Central Political and Legal Affairs Commission, the party's highest security body that oversees the country's law enforcement agencies. Both Chen and Wang are also expected to join the Central Secretariat, which is in charge of running the party's day-to-day business.
"As Xi prepares China for 'stormy seas,' he is eliminating domestic opposition and empowering his security services to play a larger role in domestic and international affairs," Joske said.
That could mean more resources directed to the security services and greater political heft, which could pave the way for intelligence-related actions of greater scope and sensitivity than were previously possible.
The big picture: At the congress, Xi also installed allies in the Politburo and forced out the few remaining market-oriented technocrats, cementing his status as China's most powerful ruler in decades and marking an end to collective rule.
The top leadership's new composition shows "political loyalty is very important," Hsin-Hsien Wang, a professor of Chinese politics at National Chengchi University in Taipei, told Deutsche Welle.
"This outcome means in the next five years, there will not only be a lack of a checks-and-balances mechanism in the party, but it will also become much more difficult for different opinions to emerge."
Details: Li Qiang, Shanghai party secretary, was appointed to the standing committee and is considered a front-runner to be named premier, the country's second-highest position, at a meeting next March.
Li was in charge of Shanghai during its heavily criticized lockdown earlier this year, making his ongoing position heavily dependent on Xi's support.
Premier Li Keqiang — China's second-highest ranking leader — and Wang Yang both retired, even though they were eligible for another five-year term. Li and Wang were not viewed as being close Xi allies.
What to watch: Xi is likely to have a freer hand to make controversial decisions in both domestic and foreign policy, such as further strengthening state control over the economy or taking assertive measures toward Taiwan.
2. No women named to Politburo for first time in 25 years
The Chinese Communist Party's powerful Politburo will include no women for the first time since 1997, and instead, it's made up of 24 men within a top echelon packed with President Xi Jinping's loyalists, Axios' Han Chen writes.
Why it matters: Women's involvement in party leadership has always been limited, but Sunday's announcement marks the first time in 25 years that a woman was not named to the party's decision-making body.
Vice Premier Sun Chunlan, 72, was the only woman in the last Politburo, but she is set to retire.
No woman has ever been named to the seven-member Politburo Standing Committee, on which China's top leaders serve.
3. Catch up quick
1. The U.S. Department of Justice charged two Chinese intelligence officers with attempting to interfere in a U.S. criminal investigation of Huawei. Read the indictment.
The charges come just days after the Justice Department arrested two people for allegedly acting as illegal agents of the Chinese government and attempting to forcibly repatriate a Chinese person living in the United States.
2. German Chancellor Olaf Scholz announced he will travel to China next month as part of a business delegation. Go deeper.
Scholz will be the first leader of a G7 country to visit China since the pandemic.
3. Two reporters quit the South China Morning Post last year after editors refused to publish their three-month investigation into Xinjiang human rights abuses, the Hong Kong Free Press reports.
4. A Uyghur group and a human rights group have taken the U.K. government to court over its failure to block the import of Xinjiang cotton, which is believed to be linked to forced labor, the Associated Press reports.
It will be the first time a court has heard a case about forced labor in Xinjiang, per the AP.
5. Taiwan's President Tsai Ing-wen said Taiwan would stand firm against Beijing's "aggressive threats," at an event in Taipei hosted by the World Movement for Democracy, AP reports.
Her remarks came days after the CCP amended its constitution to include language "resolutely opposing and deterring" Taiwan's independence, per AP.
4. Markets get a stark reminder that China is a Communist dictatorship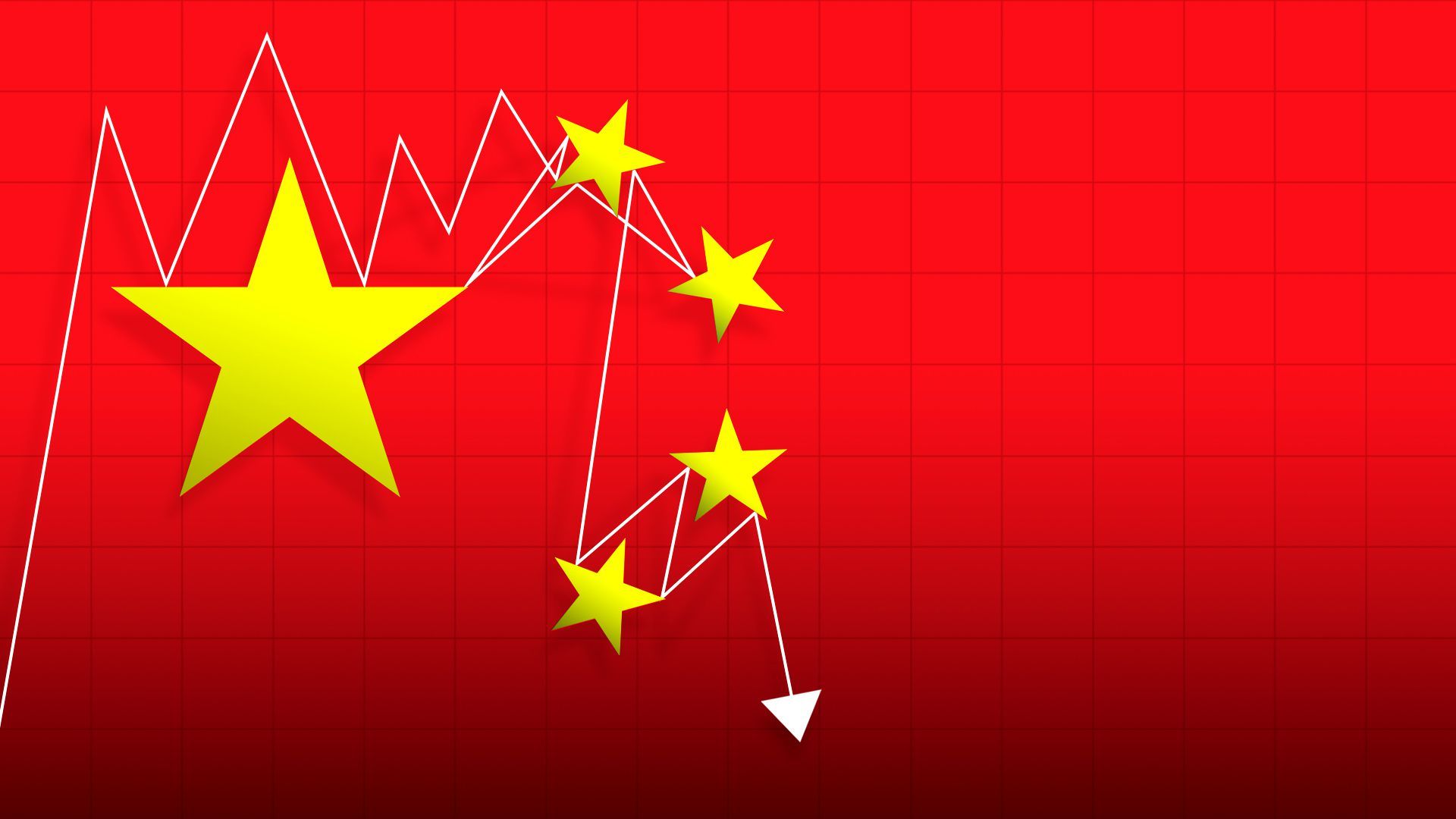 Global capital fled China en masse Monday after Xi secured a third term and sidelined market-oriented officials, Axios' Matt Phillips writes.
Why it matters: Market moves suggest investors were surprised by the extent to which Xi's elevation signaled a coming period of conflict with the West — and a backdrop that could make it increasingly difficult for investors to extricate themselves from what's been the most important growth market for decades.
State of play: A violent sell-off hit Chinese markets Monday, as a riptide of capital rushed out of the People's Republic.
Hong Kong's Hang Seng index, traditionally the venue of choice for foreign investors in Chinese equities, plunged 6.4% — its worst drop since the 2008 financial crisis.
China's currency hit its weakest level against the U.S. dollar in more than 14 years, indicating a widespread withdrawal of capital from markets there.
Goldman Sachs' index of Chinese ADRs — U.S.-listed securities tied to shares of some of the largest Chinese companies — collapsed by 15%.
Matt's thought bubble: Xi's centralization of control of China along with his "no-limits" partnership with Vladimir Putin are likely to be two of the largest milestones marking the end of the era of globalization as we know it.
This could also precipitate a period of pronounced pain for global investors who have poured hundreds of billions of dollars into China.
The recent example of Russia — where investors are still trying to establish the scope of losses related to sanctions, expropriations and capital controls stemming from the war on Ukraine — likely sharpens for investors the potential risks of China's experiment with single-man rule.
5. What I'm reading
Exit stage left: What the hell just happened to Hu Jintao? (Foreign Policy)
"One possibility is that there was an unexpected COVID-19 diagnosis of which he was unaware," writes China watcher James Palmer.
But the "most disturbing possibility is that it was planned, and we just witnessed Xi deliberately and publicly humiliate his predecessor — possibly as a precursor to wielding the tools of party discipline, followed by judicial punishment, against him. This would be an extraordinary move but one that rammed home the message of Xi's absolute power."
Science superpower: Xi pushes to accelerate China's scientific "self-reliance" (Axios)
Science was "front and center" in Xi's opening address at the party congress last week, "reiterating the country's aspirations and potential paths to becoming a global science and tech powerhouse," Axios' Alison Snyder writes.
Xi outlined several key goals, including establishing a national laboratory system to rival that of the U.S., expanding international collaboration and recruiting more talent.
6. 1 entertainment thing: Zhang Ziyi praises Xi Jinping's leadership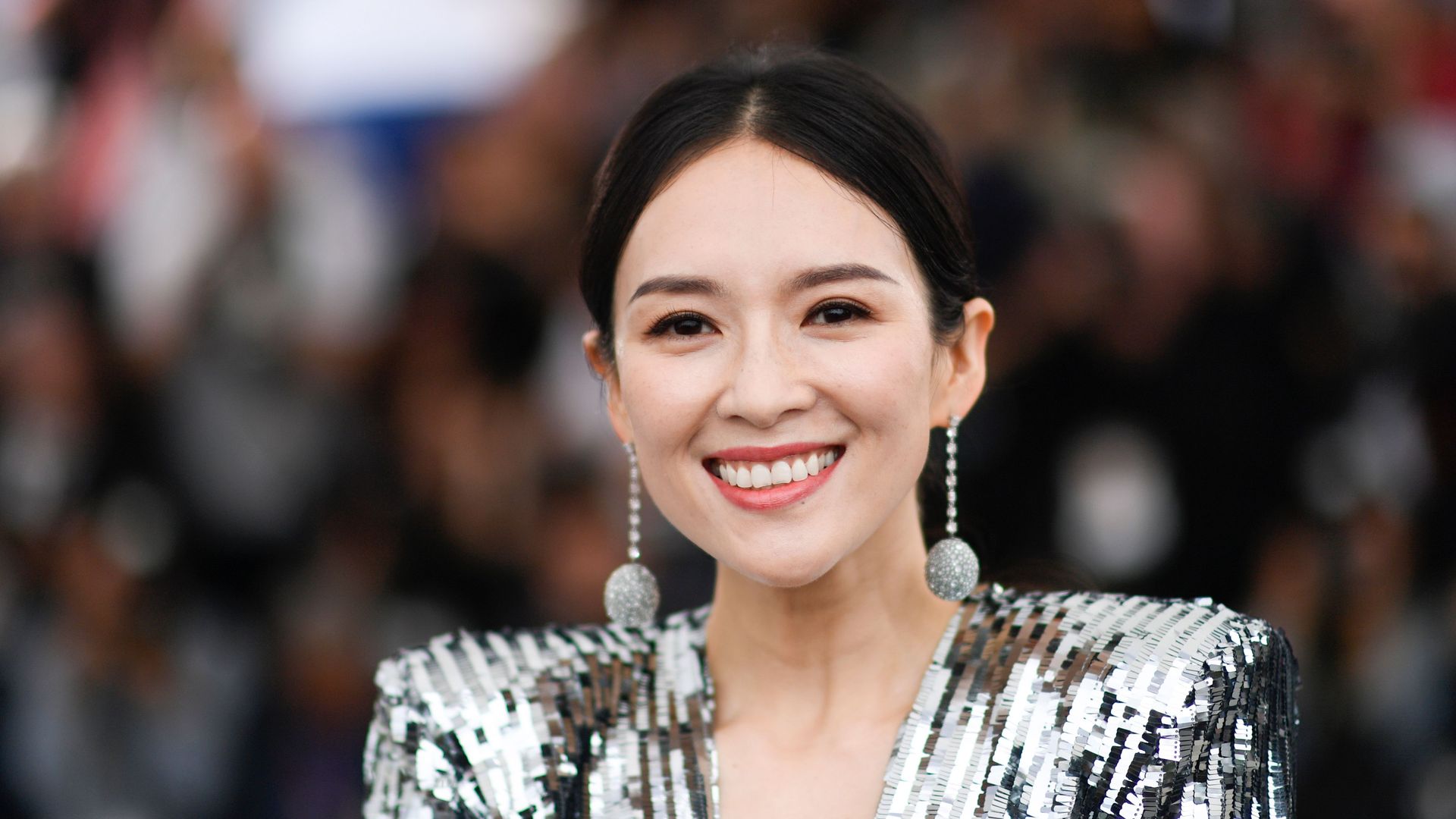 Nothing exemplifies China's zeitgeist more than a new video making the rounds on the Chinese internet, showing "Crouching Tiger Hidden Dragon" actress Zhang Ziyi repeating party talking points and praising Xi's opening speech to the 20th party congress.
What she's saying: "As an artist, I am carefully studying and grasping General Secretary [Xi]'s requirements," Zhang said in prepared remarks which she appeared to read from a prompt.
"In my future career, I will follow the general secretary's instructions ... to tell good China stories to the world."
Between the lines: Xi views movie stars as powerful cultural influencers who can be called on to amplify the party's message.
To that end, the Chinese government has targeted some of the country's biggest stars in tax evasion and other investigations to demonstrate its total power over their fortunes.
The party has placed increasingly stringent rules on the entertainment industry, banning depictions of sexual activity, superstitions, and any content that harms the "dignity, honor and interests" of China.
A big thank you to Alison Snyder for edits, Sheryl Miller for copy edits, Aïda Amer, Jacque Schrag and Annelise Capossela for visuals, and Han Chen for contributing.