The National People's Congress ends in four days. On Saturday, Xi Jinping will be re-elected as president and Wang Qishan will become vice president.
We will learn the identities of the vice premiers on Monday. If they keep the current practice of having four, those will likely be: Han Zheng, Liu He, Sun Chunlan and either Hu Chunhua or Yang Jiechi. I know, the suspense is killing all of us...
Thanks for reading, and remember, if you want to read me more than once a week please check out my daily Sinocism China Newsletter and follow me on Twitter @niubi.
https://www.axios.com/newsletters/axios-china-d71f5835-86f0-46cc-9ae1-dbc732ace5e6.html?chunk=0#story0
1. U.S. Chamber concerned on China tariffs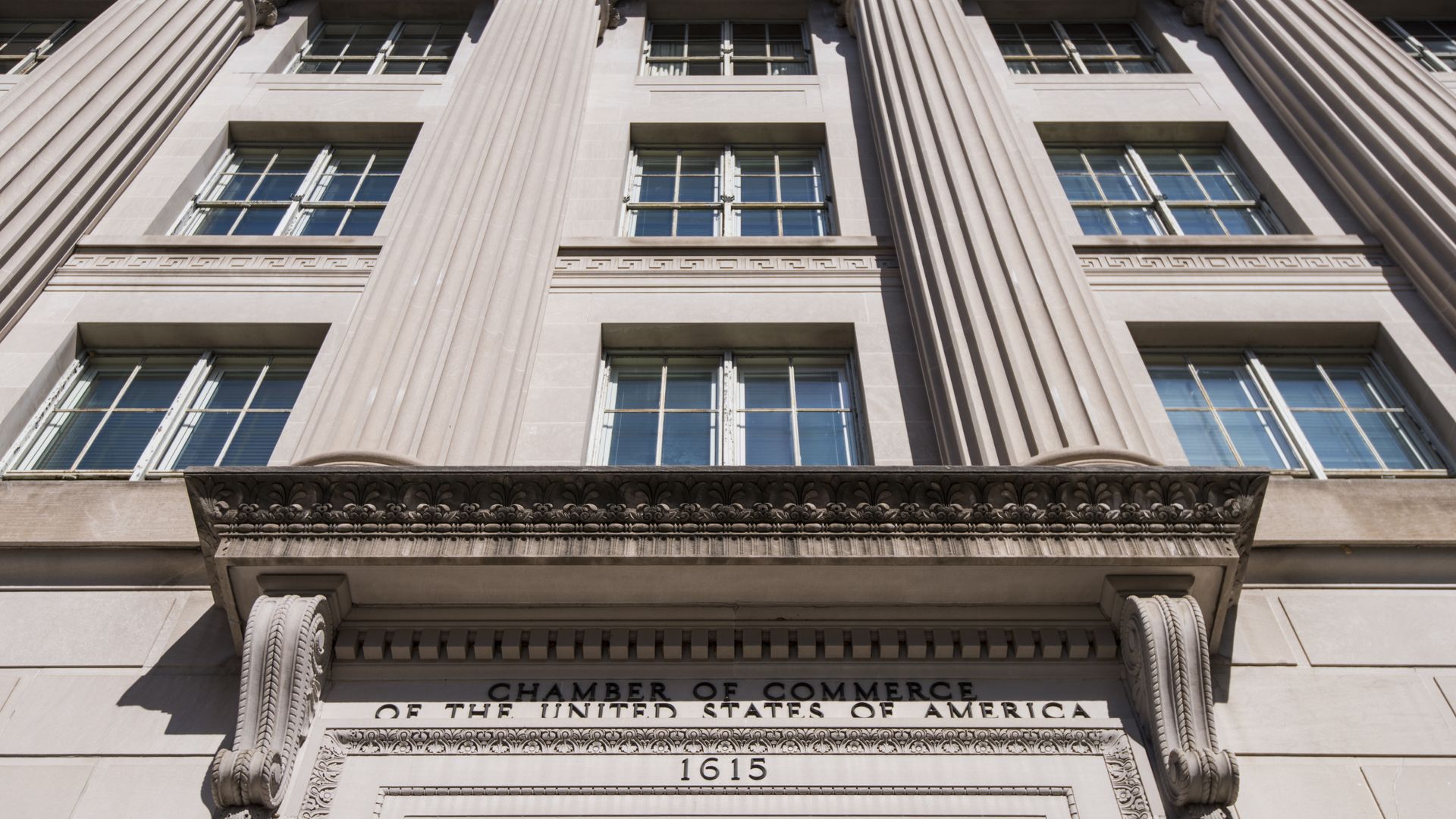 As this newsletter noted last week, the Trump administration is on the verge of announcing massive tariffs against Chinese goods as a result of the USTR Section 301 investigation.
Multiple reports over the last week, including this one from Thursday's Wall Street Journal, say the administration is looking for tariffs on at least $30 billion and perhaps more than $60 billion worth of Chinese goods.
U.S. business reaction: The business community is nervous. U.S. Chamber of Commerce president Thomas Donohue released a statement Friday condemning possible tariffs:
"The administration is right to focus on the negative economic impact of China's industrial policies and unfair trade practices, but the U.S. Chamber would strongly disagree with a decision to impose sweeping tariffs."
"Simply put, tariffs are damaging taxes on American consumers. Tariffs of $30 billion a year would wipe out over a third of the savings American families received from the doubling of the standard deduction in tax reform. If the tariffs reach $60 billion, which has been rumored, the impact would be even more devastating."
My thought bubble: President Trump has been consistent for decades in his view that China has been "ripping off" America, so there's little reason to expect him to back down.
https://www.axios.com/newsletters/axios-china-d71f5835-86f0-46cc-9ae1-dbc732ace5e6.html?chunk=1#story1
2. Congress aims to curb Chinese influence
In an effort to limit what it sees as growing Chinese influence, Congress and the administration are considering several measures to tighten protective measures against China's expansion.
What's happening:
1. A bill to expand the powers of CFIUS, or the Committee on Foreign Investment in the United States, is moving towards passage.
The bill, called the Foreign Investment Risk Review Modernization Act (FIRRMA), would expand CFIUS' powers to better address Chinese activities.
As Axios reported Thursday, a new version would allow "strategic partners" of the U.S. to be exempt from review.
GOP Rep. Robert Pittenger, a co-sponsor of FIRRMA along with GOP Sen. John Cornyn, wrote on Thursday an OpEd in The Wall Street Journal in which he accused lobbyists for GE and IBM of putting "America's national security at risk":
"China lures U.S. companies into disadvantageous joint ventures on Chinese soil with promises of access to the opaque Chinese marketplace...U.S. companies are pressured into sharing their technology with Chinese entities. Most don't take the bait, but news reports illustrate the highly troubling activities of a handful of U.S. companies in China."
"These same companies, particularly General Electric and IBM , are working aggressively to defeat [FIRRMA] and have employed an army of lobbyists to preserve the status quo."
2. A bill to bolster the Foreign Agents Registration Act (FARA) is being drafted by GOP Rep. Joe Wilson in a way that would require Confucius Institutes to register as foreign agents. As Wilson told Foreign Policy:
"The goal is transparency by the foreign agents themselves and also by the universities…The American people need to know that they are being provided propaganda."
3. More academic restrictions may be coming as the Trump administration is reportedly considering restricting visas for PRC nationals studying in STEM programs in the U.S.
My thought bubble: Just as China has entered a "New Era" with the ascendance of Xi, the U.S.-China relationship will enter its own "New Era" and it appears it'll be filled with much more friction and competition.
Related: With the dismissal of Secretary of State Rex Tillerson, the nomination of Susan Thornton to be assistant secretary for East Asian and Pacific affairs may be dead. The Washington Post reported Thursday that Sen. Marco Rubio will place a hold on her nomination as he believes she's too soft on China.
https://www.axios.com/newsletters/axios-china-d71f5835-86f0-46cc-9ae1-dbc732ace5e6.html?chunk=2#story2
3. Americans' favorable view of China growing
Even as policymakers increasingly see the PRC as a threat, the American public now has the highest regard for China that it's had for almost 30 years, according to a Gallup poll issued early in March.
And China has taken notice, with Chinese Foreign Minister Wang Yi citing the poll at a press conference Thursday:
"Cooperation is the main thrust of China-U.S. relations. Our people enjoy close and extensive exchanges," Wang said. "I hope people will pay more attention to such positive things."
By the numbers, per Gallup which took the poll Feb. 1-10:
China's favorability has increased markedly over the past two years, with a majority (53%) now having a favorable view of China for the first time since early 1989. (The year of the Tiananmen Square protests.)
Last year, China's favorable rating rose to 50% from 44% during the previous two years.
However, China is still trying to reach its pre-Tiananmen Square protest approval ratings. Earlier in 1989, 72% of Americans viewed China favorably.
https://www.axios.com/newsletters/axios-china-d71f5835-86f0-46cc-9ae1-dbc732ace5e6.html?chunk=3#story3
4. North Korea's icy relations with China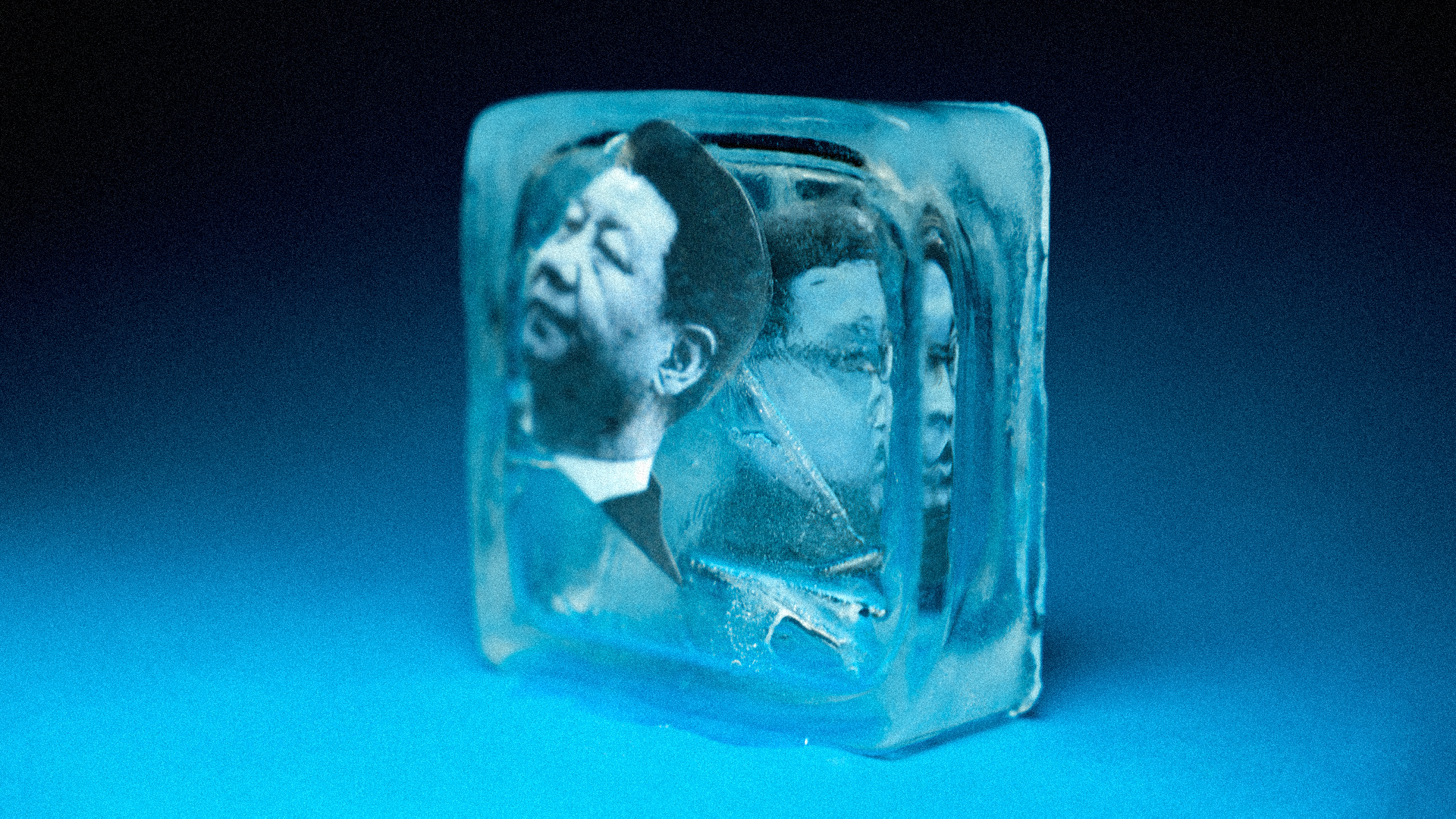 Axios' Erica Pandey writes: As Xi consolidates power and rolls out his trillion-dollar plan for international influence, there's one undeniable thorn in his side: North Korean leader Kim Jong-un.
The dilemma: If the North Korean regime falls, a unified Korea likely means American troops on Chinese shores. But if Kim holds onto his nuclear weapons, the likelihood of a devastating war on China's turf keeps escalating.
Background: Since Xi and Kim took power, China's diplomatic relationship with North Korea has deteriorated, Alison Evans, deputy head of Asia-Pacific Country Risk at IHS Markit, tells Axios. She says now North Korea is like China's "belligerent little brother."
The bottom line: The instability makes Beijing extremely nervous. Its goal: no chaos, no war, no nukes. And it will do whatever it takes to get there.
https://www.axios.com/newsletters/axios-china-d71f5835-86f0-46cc-9ae1-dbc732ace5e6.html?chunk=4#story4
5. Chinese hackers target U.S. maritime industry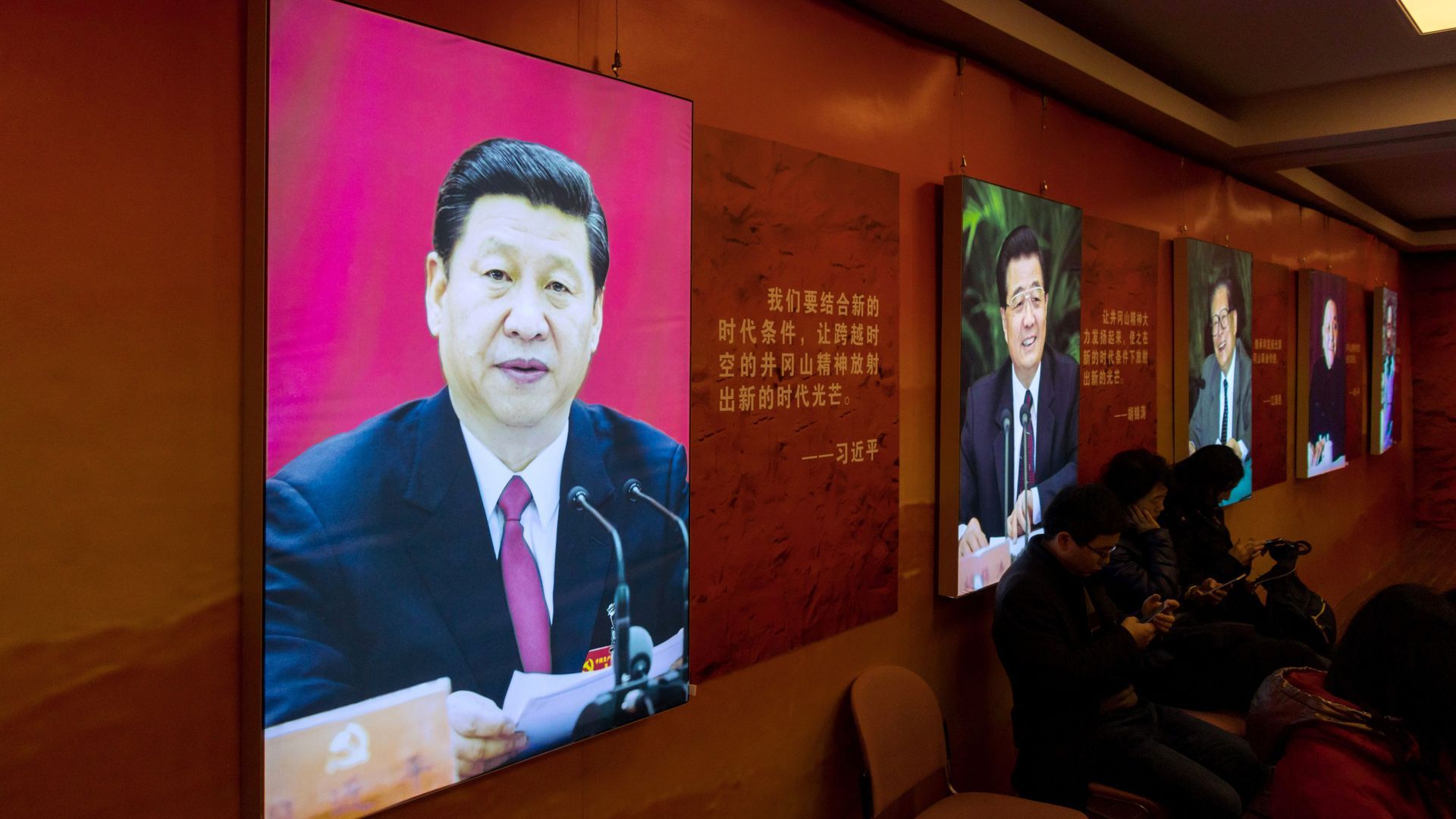 Axios' Joe Uchill reports: Researchers at FireEye announced Friday that they've seen an influx of what are believed to be Chinese spies hacking computer systems at U.S. engineering and maritime firms, particularly those with interests in the South China Sea.
The details: FireEye linked the breaches to a Chinese espionage group known alternately as Periscope or Leviathan, which has been active since at least 2013 and has focused on maritime industries including shipping and engineering.
The link to China appears to be based on the use of hacking tools that are traditionally used in Chinese attacks as well as similarities in how the attackers communicate with malware implanted in target servers.
Why it matters: Most spying is just that — spying. This does not mean that China is trying to sabotage the U.S. maritime industry. It does, however, offer a glimpse of what Beijing's intelligence priorities are.
https://www.axios.com/newsletters/axios-china-d71f5835-86f0-46cc-9ae1-dbc732ace5e6.html?chunk=5#story5
6. China plans outreach via space-based internet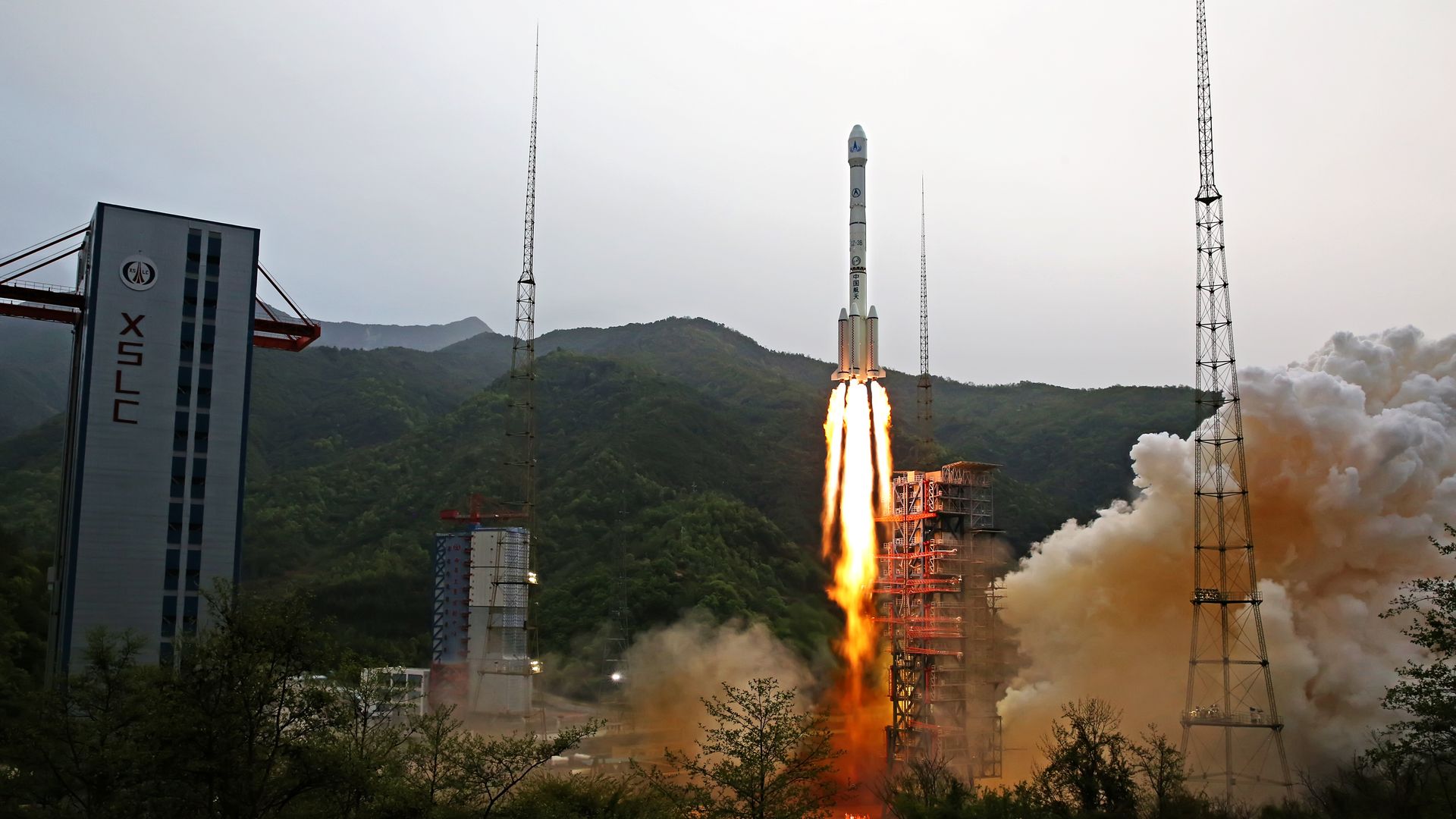 The Fourth Academy of the China Aerospace Science and Industry Corporation (CASIC) has announced a plan to build a space-based internet with 80 satellites.
The target: They are aiming to reach countries along the Belt & Road Initiative (BRI) that often have a very poor internet infrastructure.
The details: Per ECNS, Zhang Di, deputy director of CASIC's fourth academy, said mobile communications tech is unable to offer internet to more than 80% of the land and 95% of the ocean. Zhang said:
"[T]he new space-based service and Internet of Things will turn a new chapter in communication and allow easy connection whether on sea, islands or in the desert."
Why it matters: Providing affordable and reliable internet service to countries along the BRI would make Beijing's key foreign policy initiative more popular. Plus, if some variant of China's internet censorship and content controls — known as the Great Firewall — are included, this would be another step in Beijing's efforts to shape global internet governance.
https://www.axios.com/newsletters/axios-china-d71f5835-86f0-46cc-9ae1-dbc732ace5e6.html?chunk=6#story6
7. Star Chinese professor making millions online
Economist Xue Zhaofeng has resigned his post at the prestigious Peking University to focus on the app-based course he teaches that brings in about 50 million RMB, or nearly $8 million, on an annual basis.
Driving the news: The online learning market in China has exploded, with the Chinese Academy of Press and Publication estimating its size at 50 billion RMB.
Yes, but: Not everyone is happy with Xue and this trend, as the South China Morning Post reports:
"Wang Dingding, 65, an older and more senior professor at Xue's school, compared his 50-year-old colleague to 'an economics students who has not yet graduated.'" 
"In an opinion piece titled 'Why money can only buy third-class knowledge' published on the website Caixin in February, Wang argued that academics should concentrate on the upper reaches of their subject and explore topics that only a few people actually understand." 
https://www.axios.com/newsletters/axios-china-d71f5835-86f0-46cc-9ae1-dbc732ace5e6.html?chunk=7#story7
8. Worthy of your time
Caixin -- "Approval of Sweeping Government Overhaul to Address Nation's Issues"
CSIS — Video of panel discussion "Consolidating Xi's Position and China's Direction: A Readout of China's Annual Legislative Session"
South China Morning Post — "Billionaire tycoon Li Ka-shing retires, hands control of empire to son Victor"
Reuters — "China says political education for students now back on track"
Popular Science — "A Chinese shipbuilder accidentally revealed its major navy plans"
Global Times — "PLA Marine Corps conducts massive groundbreaking maneuvers"
SupChina — "'Amazing China,' a documentary extolling Xi Jinping, is the movie officials want people to love"
Wall Street Journal — "Author Alleges China Used Business Deals to Influence Families of Mitch McConnell, Joe Biden"
South China Morning Post — "Eye-roll plot thickens as petition demands probe into US broadcaster's Communist Party ties"
Note: If you are in D.C. March 21, Max Sieben Baucus, former senator and ambassador to China, will be speaking on U.S.-China relations at Sidwell Friends School. Registration is free here.
Recent Sinocism China Newsletters for a daily, deeper look at China