Axios China
April 05, 2019
Happy Qingming Festival! I am glad to be back in your inboxes.
The countdown is on: Tuesday brings the launch of Axios Space, a new weekly newsletter covering the latest in the trends, business and science of space. 
1 big thing: Still no U.S.-China trade deal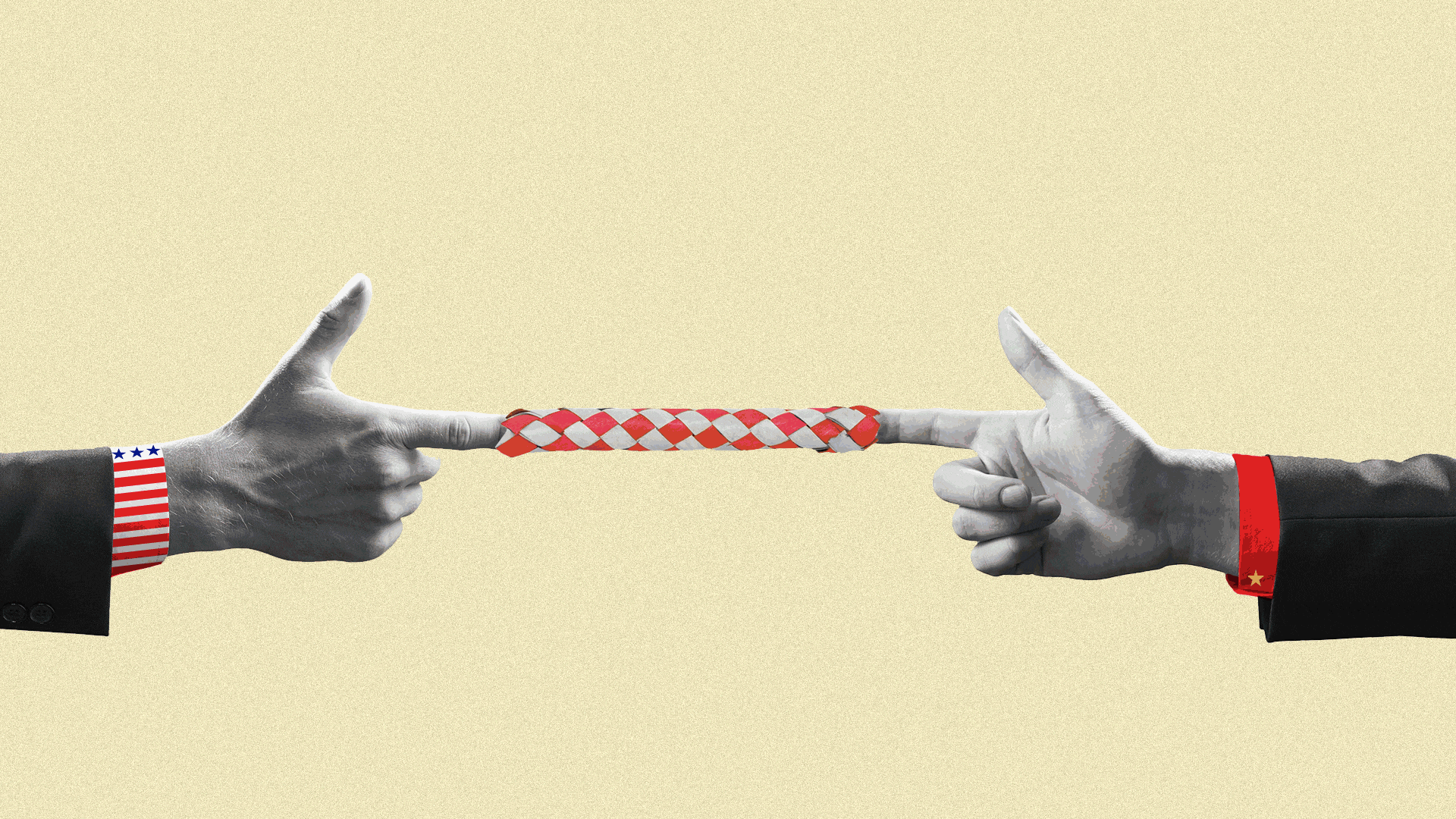 Several media reports earlier this week had raised hopes that the U.S. and China were on the cusp of an agreement and that President Trump would announce a date for a summit with Chinese President Xi Jinping to seal a deal. That did not happen.
Driving the news: During his meeting Thursday in the Oval Office with Vice Premier Liu He, China's lead negotiator, Trump said (transcript):
The deal is coming along really well. We'll probably know over the next four weeks. It may take two weeks after that to get it papered, but I really think that, over the next fairly short period of time, we're going to know. And it's looking very good. 
Between the lines: The most difficult remaining points are likely around enforcement of China's commitments, and whether or not the existing tariffs come off immediately.
But the markets seem to be getting used to the existing tariffs and the repeated extensions of the trade negotiations.
What to watch: The trade conflict has driven longer term changes in supply chains, and even if the U.S. and China agree to a big deal, those shifts are likely permanent. Friday's New York Times reports on the changes:
[S]purred by tariffs and trade tensions, global companies are beginning to shift their supply chains away from China, just as some Trump administration officials had wanted.
The move, known as decoupling, is a major goal of those who believe the world has grown far too dependent on China as a manufacturing giant. As Beijing builds up its military and extends its geopolitical influence, some officials fear that America's dependence on Chinese factories makes it strategically vulnerable.
2. U.S. wants to unwind two Chinese deals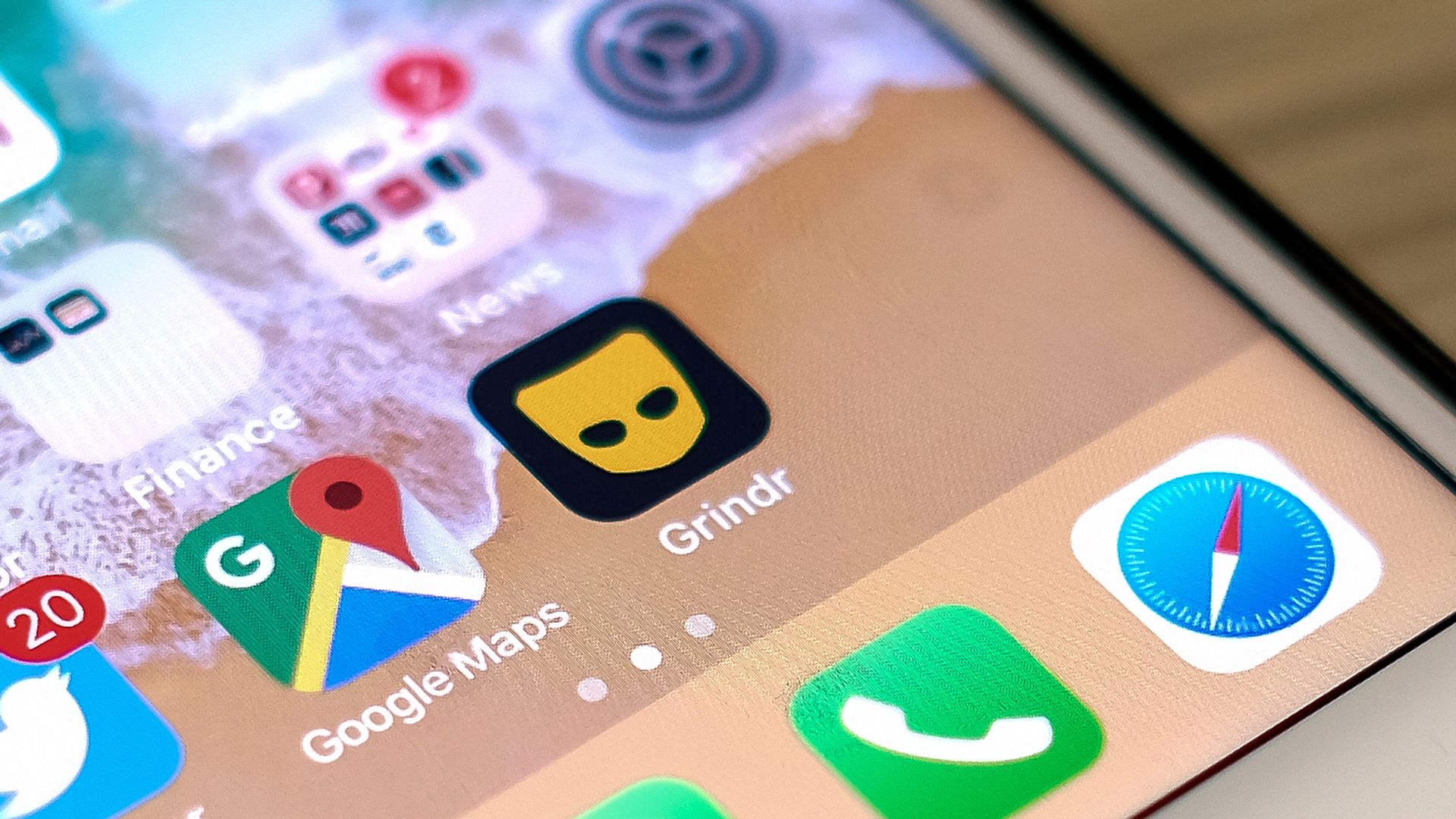 The Committee on Foreign Investment in the United States (CFIUS) is moving to force the unwinding of two closed deals involving Chinese investors.
Driving the news: Reuters broke the news that CFIUS is forcing Chinese gaming company Beijing Kunlun Tech Co Ltd. to sell the LGBTQ dating app Grindr, which it purchased in 2016.
Concerns about use of data about the HIV status of some of the Grindr users may have driven CFIUS' decision. per NBC News.
CFIUS is also forcing health startup PatientsLikeMe to find a buyer for the majority stake in the firm owned by a Chinese company, according to CNBC.
Why it matters: Last year, the scope of CFIUS' purview expanded into more industries, and these two decisions are just more signs of a growing crackdown on investment from China.
3. Orwell in Xinjiang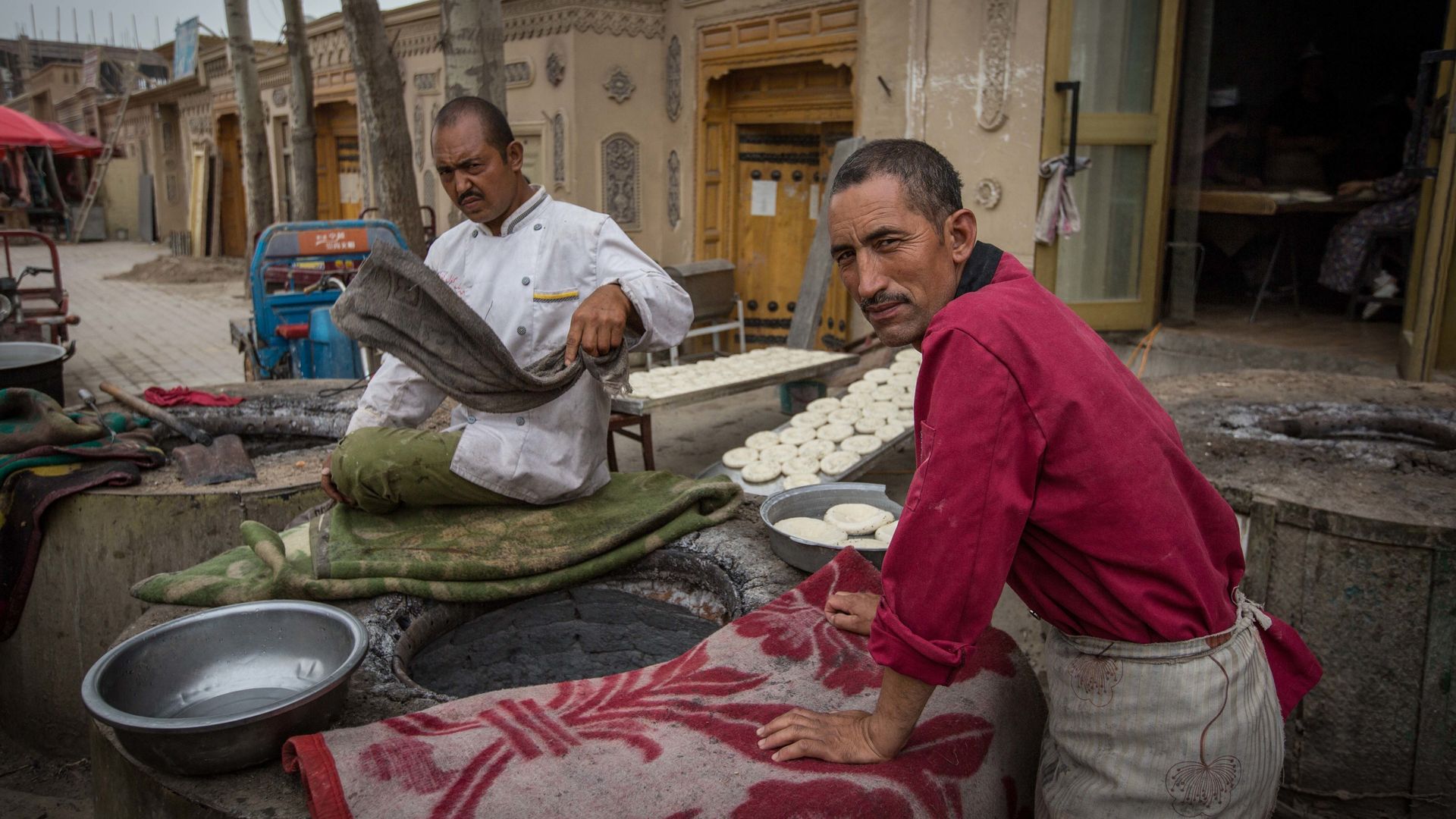 Two features this week give great, if terrifying, insight into the massive and growing surveillance state China has built in Xinjiang to control the Uighur population.
In "How China Turned a City Into a Prison," three New York Times reporters document in photos and videos the techno-totalitarianism in Kashgar, Xinjiang. One of the reporters, Paul Mozur, gave more details in a long Twitter thread:
Snapshot of a culture under siege. Our attempt to show what it feels like in Xinjiang right now. Blanketed with surveillance technology and checkpoints, the ancient Silk Road city has the feel of an open-air prison.
Darren Byler, an anthropologist at the University of Washington whose work focuses on Uighur issues, and what he calls "terror-capitalism," details the use of technology in Xinjiang in Ghost World:
The surveillance and predictive profiling systems that targeted Alim and the many Uyghur Muslims he met in detention are the product of a neo-totalitarian security-industrial complex that has emerged in China over the past decade. Dozens of Chinese tech firms are building and marketing tools for a new "global war on terror."
The U.S. government is pressing allies to confront China over what is happening in Xinjiang (Financial Times), and members of Congress are pushing the Trump administration to sanction China over its Xinjiang policies (RFA).
On March 27, Secretary of State Mike Pompeo tweeted that he met with several Uighurs in exile, including Ferkat Jawdat. According to him, that meeting has already led to retribution from Beijing:
After I met with

@

SecPompeo, China stepped out their game and sent my aunt and her husband to the prison in another city for 8 & 9 years. I heard they also threatened my other relatives.
Why it matters: Trade is just a small piece of the increasingly difficult relationship between China and the developed world, and as human rights take a higher priority on the agendas of many developed countries, their relations with China are only going to get more contentious.
4. The next round of Europe-China talks
Premier Li Keqiang heads to Europe next week, first to Brussels for the 21st China-EU leaders' meeting, and then Croatia for an official visit and the eighth leaders' meeting of China and Central and Eastern European countries (Xinhua):
Leaders of the two sides will exchange views on bilateral ties and major international and regional issues of common concerns, and witness the signing of cooperation documents on energy, competition policies and other areas, Wang said.
"We believe that this meeting will inject new impetus to the China-EU comprehensive strategic partnership, take our dialogue and cooperation across the board to a new level, and strengthen the stability, reciprocity and strategic significance of our relations," Wang said.
What to watch: Li may have a chillier reception than in previous visits, as Europe is increasingly concerned about China's economic, geopolitical and human rights policies.
As Andrew Small of the German Marshall Fund of the United States explains in Why Europe Is getting tough on China (Foreign Affairs):
What accounts for the shift in European thinking? No doubt political and security developments have played a role—from China's deepening authoritarianism under President Xi Jinping to its efforts to extend political influence in Europe.
The strongest drivers of the change, however, are economic. Europe has lost hope that China will reform its economy or allow greater access to its markets, and at the same time, China's state-backed and state-subsidized actors have advanced in sectors that Europe considers critical to its economic future.
Why it matters: Xi and the Party's policies are forcing an awakening across much of the developed world about the challenges of China's rise.
5. China's building binge alarms U.S.
From the indispensable Axios AM today (sign up here):
Chinese construction in Latin America is stirring alarm in Washington over Beijing's ambitions in a region that American leaders since the 19th century have seen as off limits to other powers, AP reports from Panama City.
China's focus in Central America includes Panama, where the canal linking the Atlantic and Pacific oceans makes it one of the world's busiest trade arteries, and strategically important both to Washington and Beijing.
China has launched a charm offensive, wooing Panamanian politicians, professionals and journalists.
China is the canal's second-biggest user after the U.S.
Why it matters: The U.S., Japan, Russia and India fret that Beijing's Belt and Road building initiative is yielding economic and strategic influence at their expense.
6. The Qingming festival and tribute to martyrs
The Qingming Festival originated from the death of Jie Zitui, a loyal official who supposedly had cut off a piece of his own thigh to feed his hungry lord.
The festival is a national holiday in China, and this year the Party has launched a campaign to promote paying tribute to revolutionary martyrs (China Daily):
The Ministry of Veterans Affairs has launched online and new media platforms for paying tribute, which has drawn millions of visitors.
The campaign is aimed at combining educational activities with paying tribute, according to a notice jointly issued by 10 departments, including state ministries and departments under the Communist Party of China Central Committee and the Central Military Commission.
The campaign will last until early May for the 100th anniversary of the May 4th Movement, a patriotic campaign launched in 1919 by young Chinese to fight imperialism and feudalism
Why it matters: The campaign is another piece of the increasing emphasis on patriotism, the importance of struggle and Communist Party history.
7. 1 fun thing - "Uncle Petrov"
[UNSUPPORTED BLOCK TYPE: header-four]
Hailing from the Sino-Russian border town of Xunke (逊克县), Dong is among the country's 15,000 ethnic Russian citizens (according to the 2010 census). His great-grandparents — the Petrovs — fled Russia at the height of the October Revolution, crossing the Amur River.
When the Russian great-grandmother remarried, to a man from China's Shandong province, the family adopted the Han surname of Dong (董). Three generations later, the Heilongjiang farmer speaks no Russian, is married to a Han woman, has two children, and sells his hometown specialties for a living.
Dong's unsophisticated humor and unconstrained optimism have helped him build over a million followers on Kuaishou, where he is better known as "Uncle Petrov" (彼得大叔), after his Russian family name.
Here is one of one of his videos, on Youtube with English subtitles: "The Spring Festival of Petrov."