Axios Charlotte
December 10, 2022
Happy Saturday.
🎂 Happy birthday to Axios Charlotte members Melissa DeCosta-Smith, Kelli Horne, Freda Jackson, Linda McKechnie, Phil Pearce, Burt Philips and Alexandra Warren.
Programming note: Today we're excited to bring you a special edition focusing on our city's "power players" for 2022. These are the influential people who are helping to shape Charlotte right now.
Of course, we can't fit every powerful person into 10 spots. Hit reply with your own picks.
Today's newsletter is 1,069 words — a 4.5-minute read.
1. Greg and Subrina Collier, restaurateurs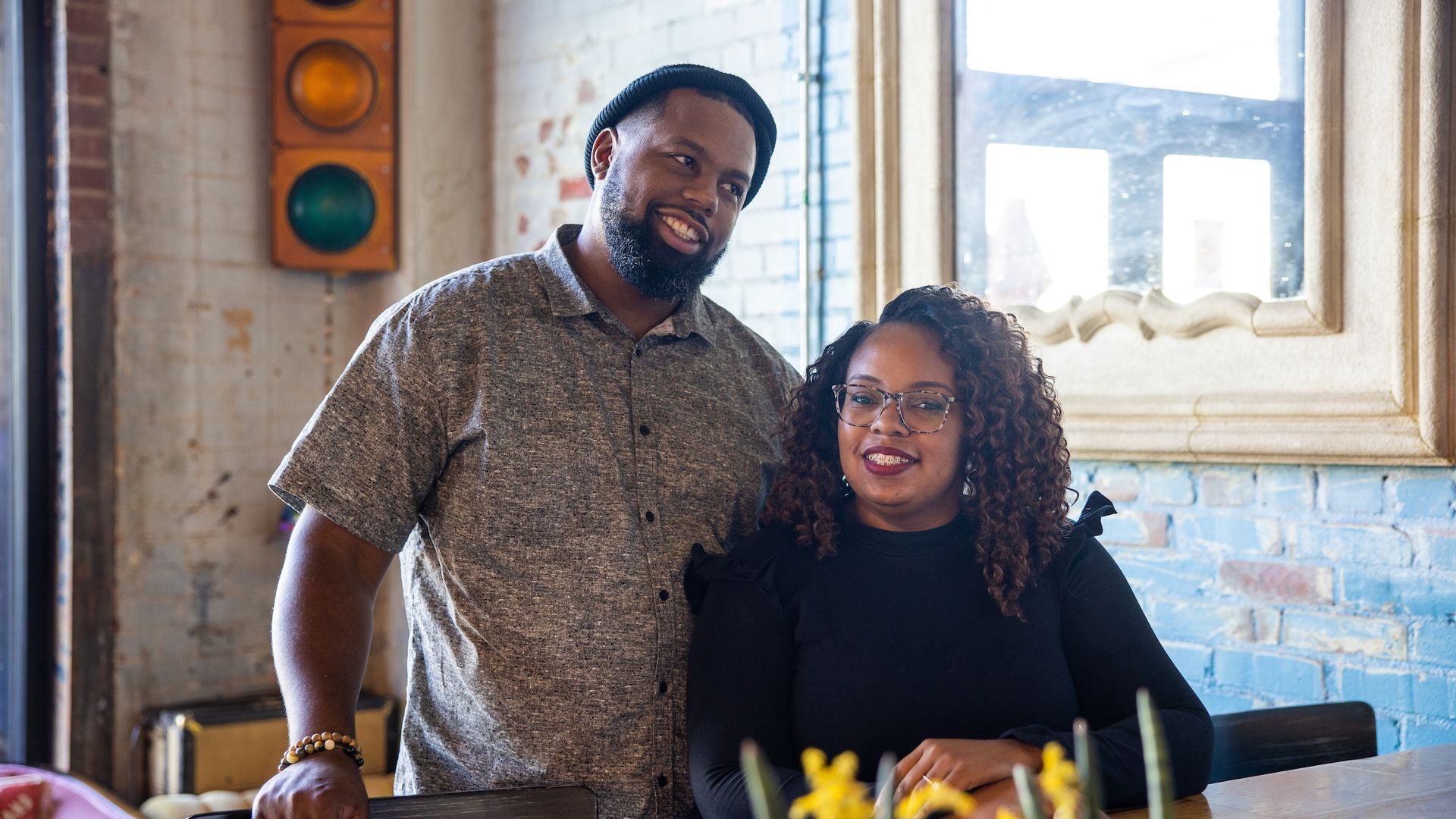 Greg and Subrina Collier are known nationwide as the duo behind the acclaimed restaurant Leah & Louise at Camp North End.
Biggest move of 2022: Greg fell short of winning a James Beard Award, but he came closer than any Charlotte chef before him. The recognition cemented his place in Charlotte's growing food scene and drew national attention.
Also this year, Greg was named executive chef for the Centurion Lounge at Charlotte Douglas International Airport and created the menu for the new Weathered Souls Brewery.
The Colliers also became parents this year.
What we're watching: The Colliers' next project continues their work in the area of uplifting and nurturing Charlotte's Black culinary creatives: they plan to help open four new Black-owned restaurants and bars in Camp North End in 2023.
2. Charlotte FC, our new MLS franchise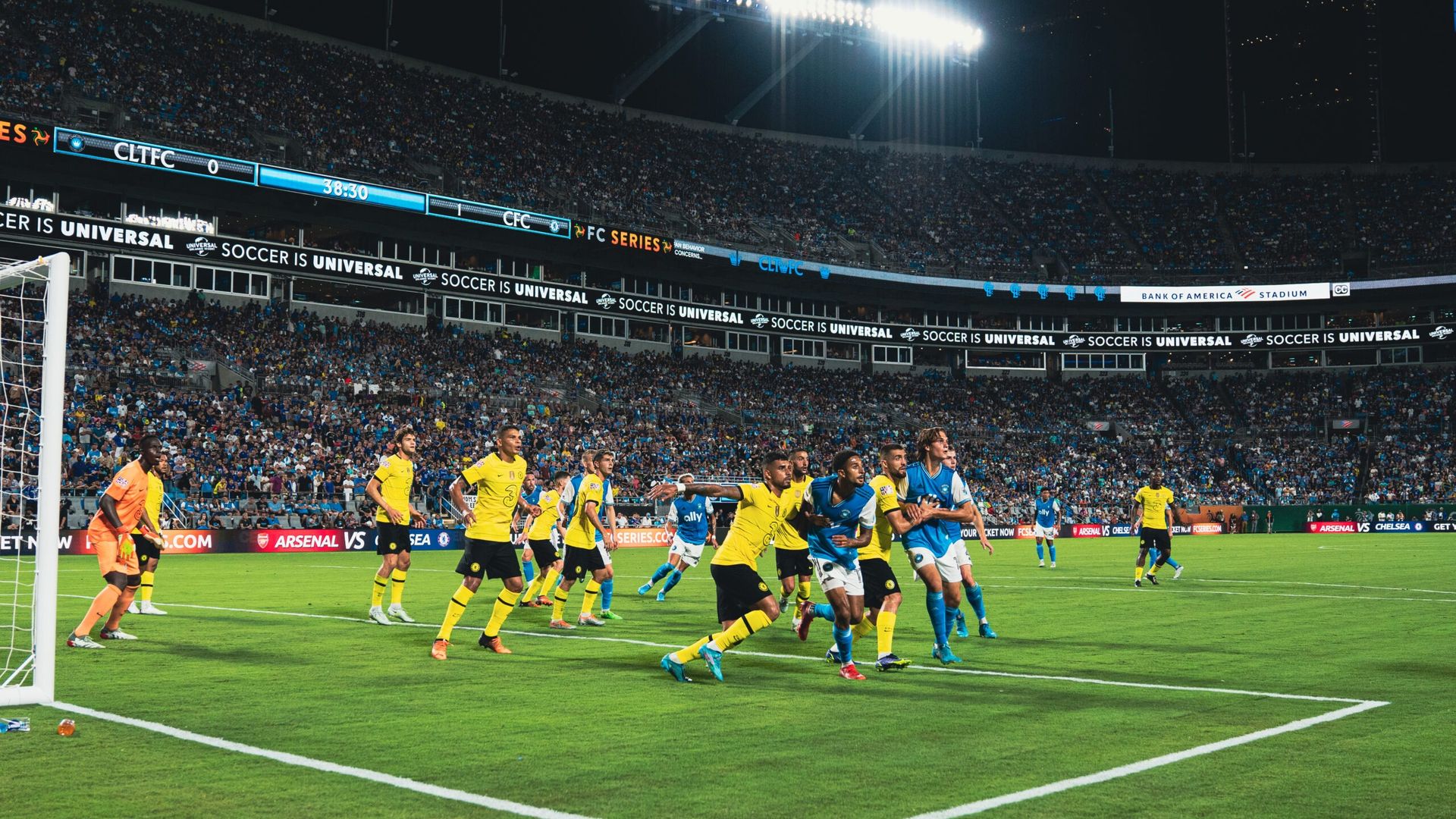 3. Ric Elias, CEO and co-founder of Red Ventures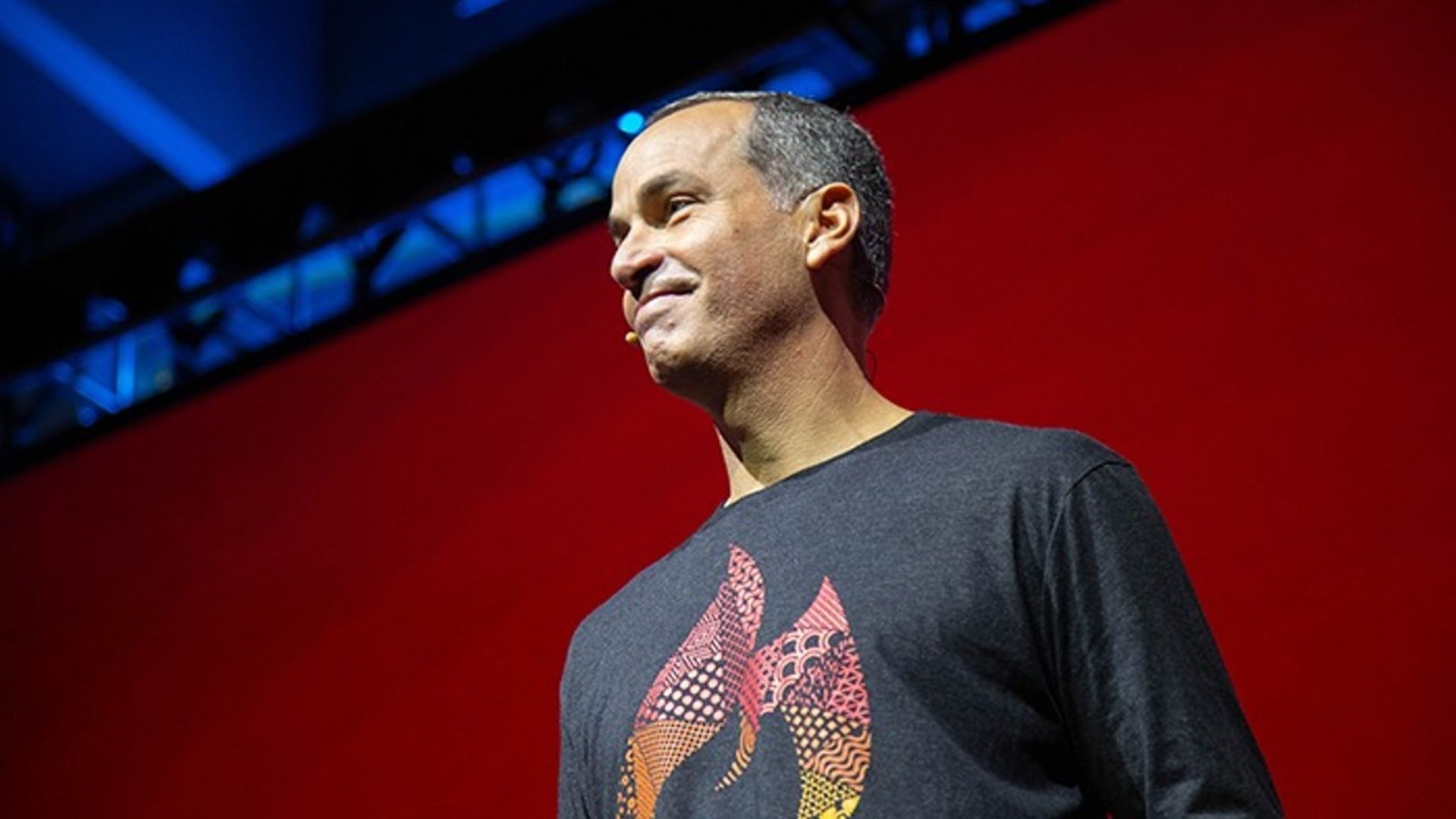 Ric Elias has quietly built Red Ventures into what the New York Times called "the biggest digital media company in America," with 4,500 employees across five continents.
But he's more than a billionaire business owner.
What we're watching: Elias, a Puerto Rico native, might be Charlotte's most interesting person, someone who can talk about the future of K-12 education and the importance of sleep. So we guess we'll be watching whatever's next.
4. Gene Woods, CEO of Atrium Health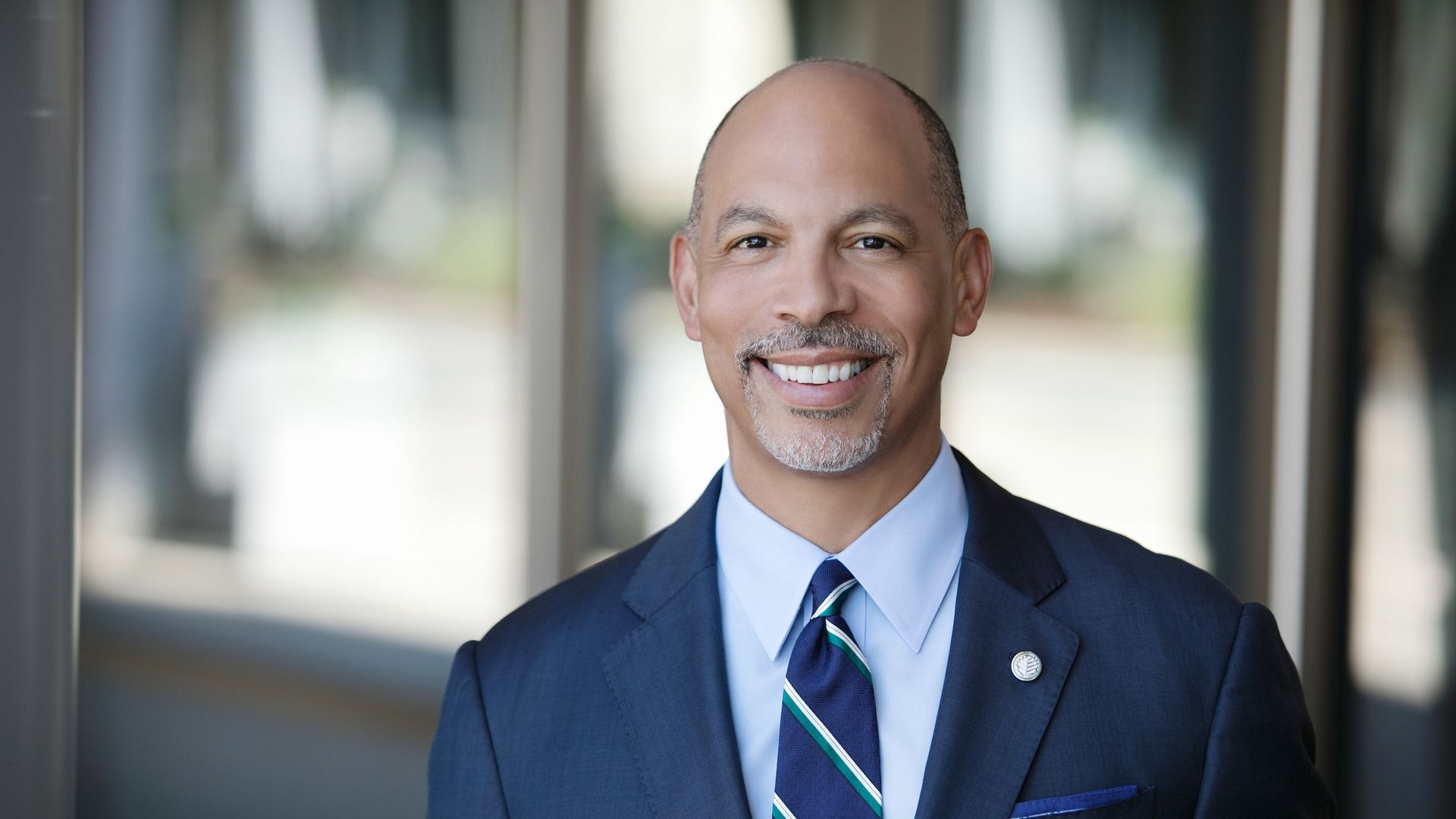 Under CEO Gene Woods, Atrium Health will double its size as it merges with Midwest-based Aurora Health.
Biggest move of 2022: Atrium, the largest hospital system in the Carolinas, and Wake Forest broke ground this year on its innovation district called The Pearl, which will house the Wake Forest University School of Medicine Charlotte.
This was a major milestone for Charlotte, the largest city in the nation without a four-year medical school.
What we're watching: After Advocate Aurora CEO Jim Skogsbergh retires, Woods will become sole CEO of the combined entity, which will be the fifth-largest not-for-profit health care system in the U.S.
The first class of Atrium's four-year Charlotte medical school will begin in 2024.
5. Camp North End, development north of Uptown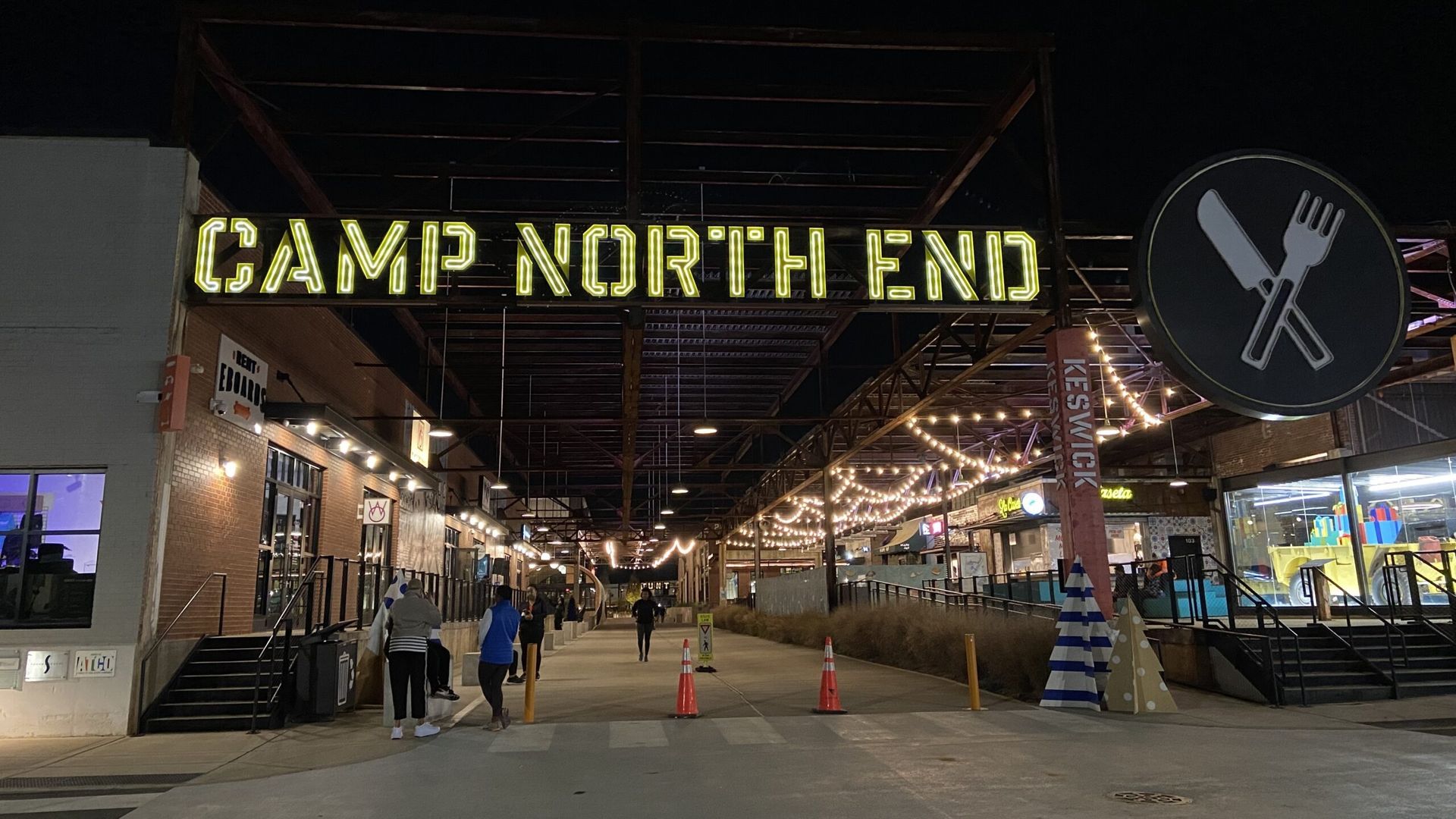 6. Tracy Dodson, director of economic development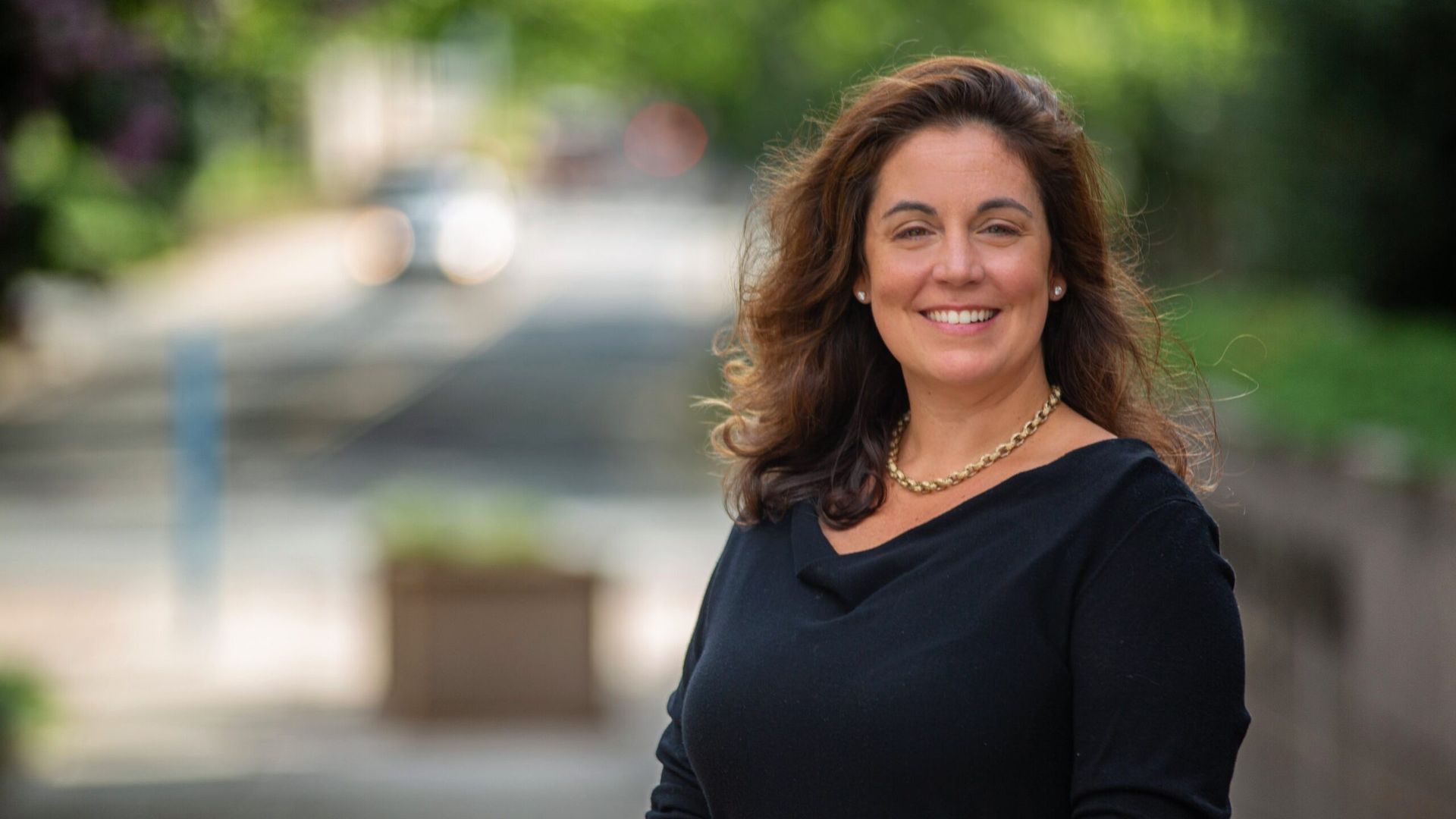 Tracy Dodson, assistant city manager and director of the economic development department, job hunts on a massive scale for the benefit of city residents.
Biggest move of 2022: Dodson has played a major role in luring corporations to the city, including Honeywell, Arrival, Credit Karma and most recently, the ACC headquarters.
What we're watching in 2023: Which other major employers — and how many more jobs — Dodson and the city can land during what's expected to be a tougher economic climate.
7. Jamie Brown and Jeff Tonidandel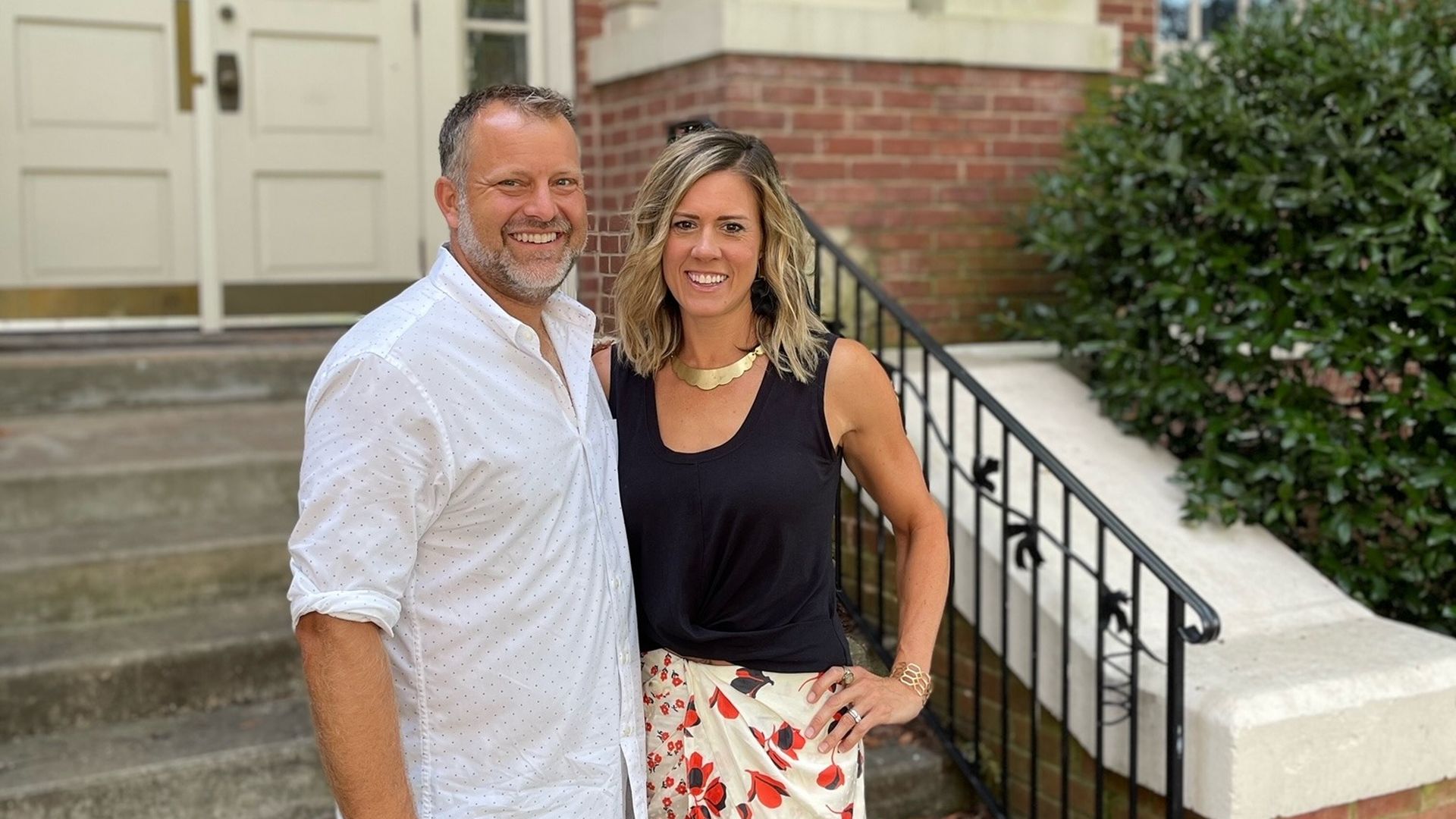 Husband-and-wife business pair Jamie Brown and Jeff Tonidandel have had a whirlwind experience.
Biggest move of 2022: They shook up the NoDa neighborhood when they closed their 13-year-old restaurant, Crepe Cellar, this year to make way for a new Italian restaurant, Ever Andalo. Transforming the popular restaurant was an undertaking, but Ever Andalo has been slammed since its March opening.
The couple — who also own Supperland and Haberdish — also announced plans to turn the former Bonterra spot in Dilworth into a surf-and-turf restaurant called Leluia Hall.
What we're watching: Brown and Tonidandel are no strangers to transforming former churches into hot restaurants, so we can't wait to see what they do with Leluia Hall.
8. Tim Sittema, Crosland Southeast managing partner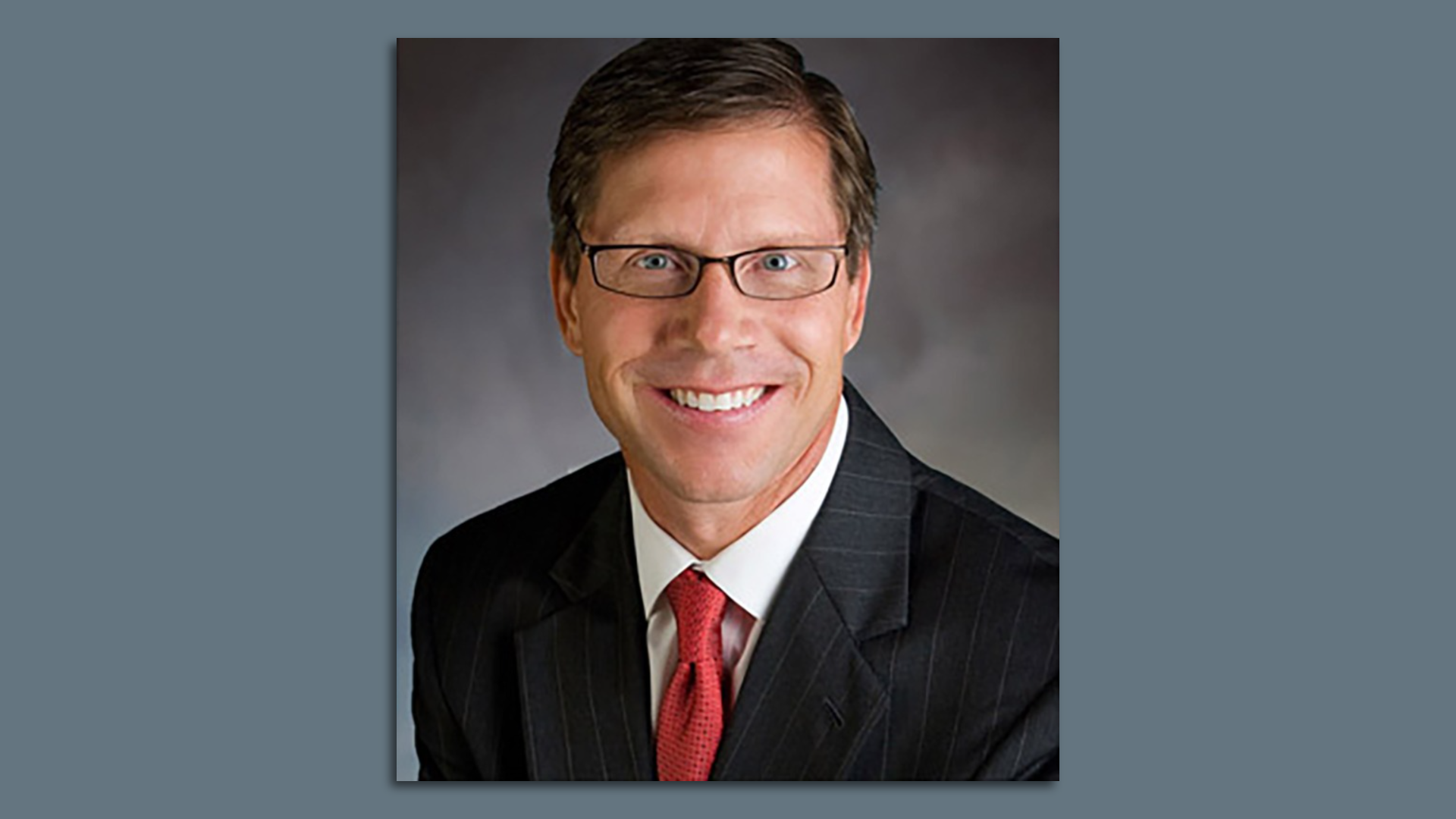 Tim Sittema has his hands full with two major development projects.
Biggest move of 2022: Sittema's firm is breaking ground on Eastland, a former mall site whose future has been the center of debates for years. Eastland, seen as a major catalyst for growth for the East Side, will include offices, a grocery store, apartments, office space and Charlotte FC's academy headquarters.
What we're watching: Crosland Southeast is also the firm behind Commonwealth, the transformational mixed-use development in the heart of Plaza Midwood. Construction is well underway on the site, and leasing activity will begin soon.
9. Marcus Jones and Dena Diorio, city manager and county manager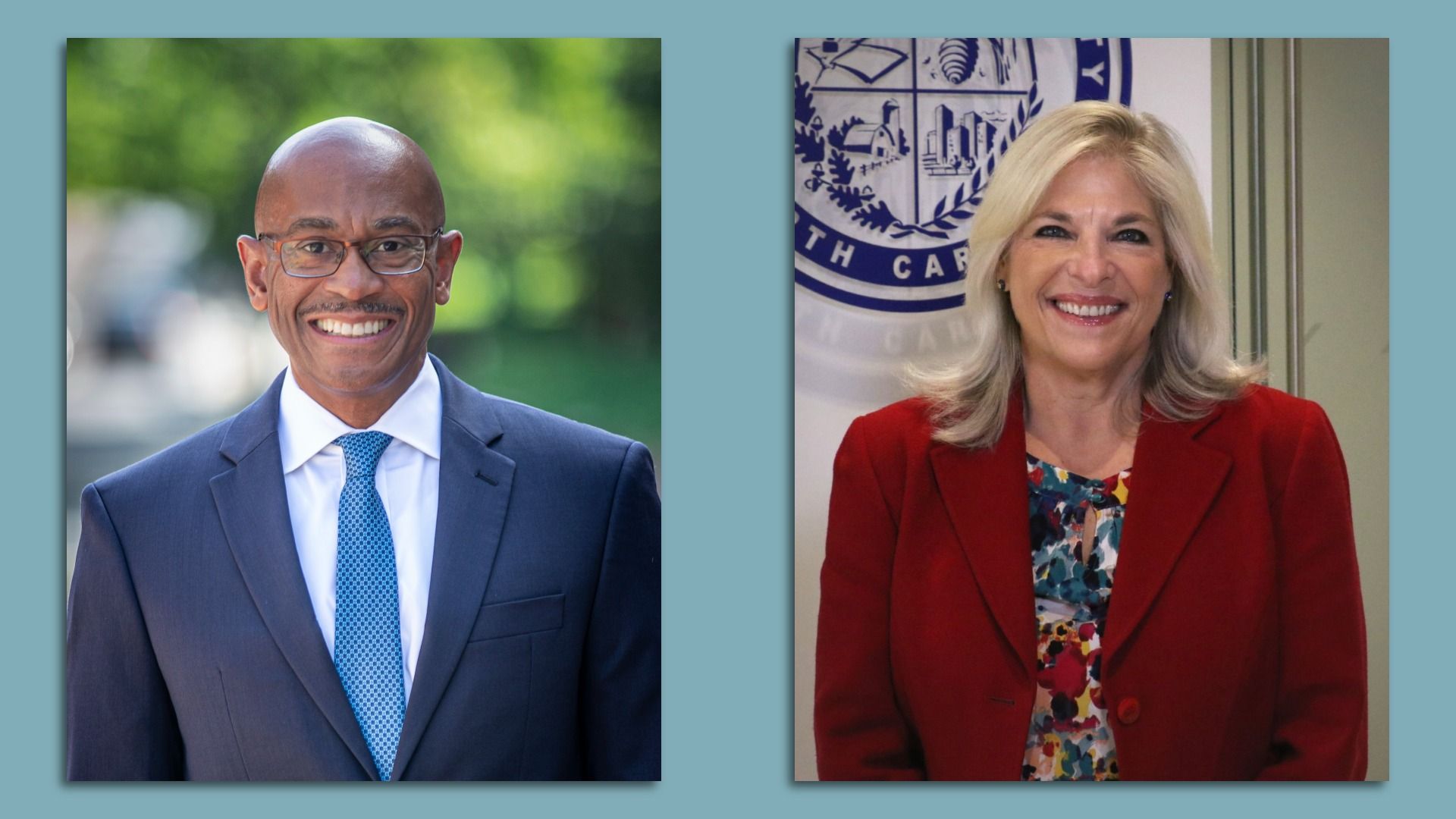 Think of Marcus Jones and Dena Diorio as the CEOs of the city of Charlotte and Mecklenburg County, respectively.
Biggest move of 2022: They're balancing multibillion-dollar public budgets and spearheading plans to shape the future of our region.
Jones had long said one of his priorities as city manager is passing a unified development ordinance, a rewrite of Charlotte's development rules. The City Council approved the new regulations in August.
Diorio oversees a health department that's responsible for everything from COVID-19 vaccinations to opioid settlements.
What we're watching: Everything they do — from improving Charlotte's bus system to adding more green space.
10. One power player to go ... Michael Marsicano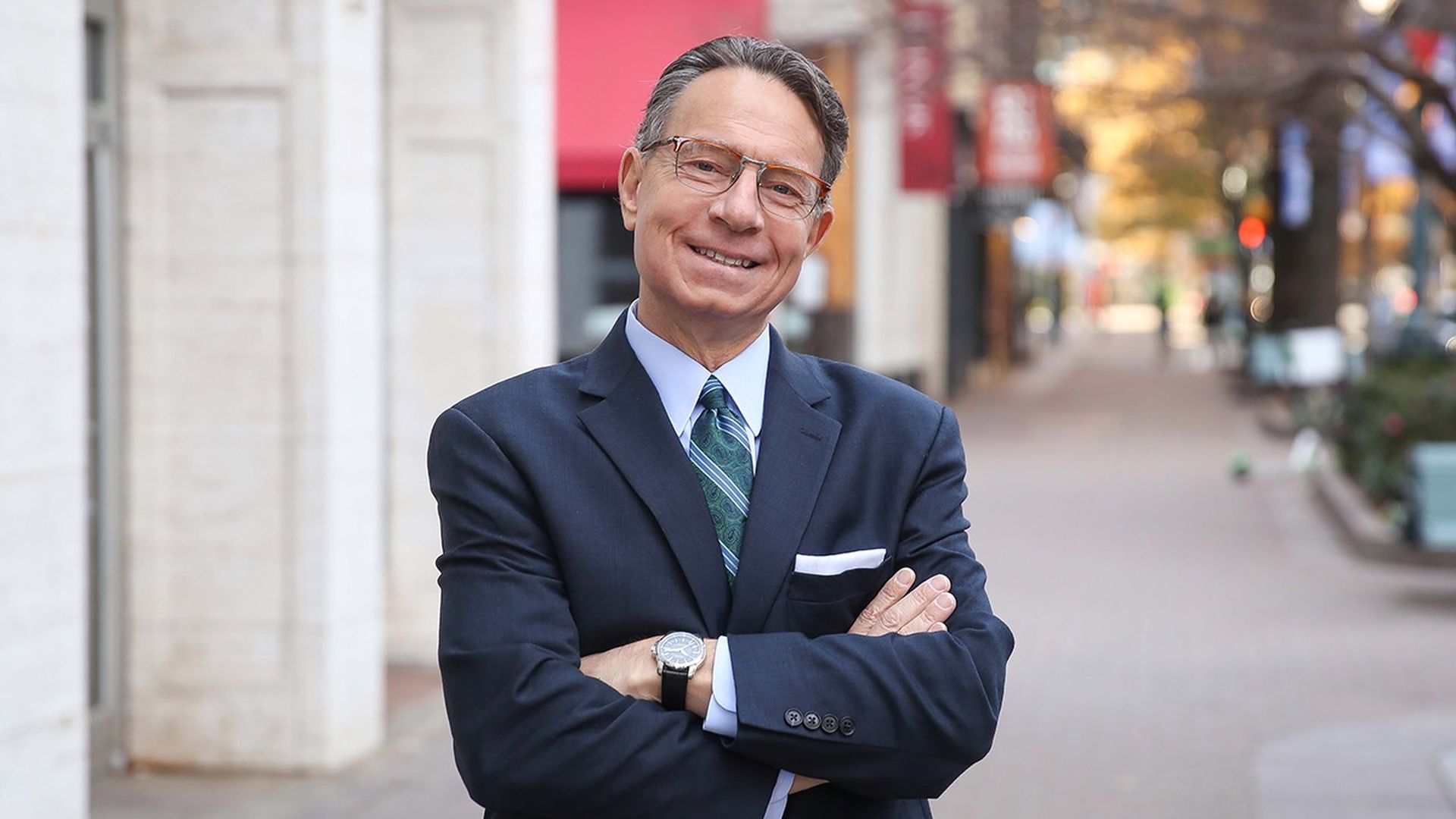 Michael Marsicano — arguably Charlotte's most powerful person for a decade-plus, unquestionably one of the city's top citizens of this century — is set to retire in January.
In his 23 years with the Foundation for the Carolinas, it's raised more than $6 billion in contributions and grown into the sixth-largest community foundation in the country. And he's steered Charlotte's wealthiest philanthropists to direct their money toward the greatest needs — economic mobility, housing, racial equity, early childhood education and pandemic recovery.
Marsicano certainly has had critics, but there's no question that while other Southern cities have tried to wish away their deep-rooted problems, he's turned Charlotte's chin, and its money, to face them.
Methodology: Axios Local's power players are influential individuals who've made a difference in their community in 2022. Our reporters made selections based on their own expertise, a reader poll and interviews with influential people.
The unscientific list is produced entirely by the Axios Local editorial team and is not influenced by advertising in any way.
👋 We'll see you back here tomorrow morning! Thanks for reading.