Axios Navigate
April 10, 2019
Good morning! Thanks for reading. Please share this newsletter and tell your friends they can subscribe here. If you have tips or feedback just reply to this email.
Today Expert Voices contributor Daniela Rus writes about mapping challenges outside of big cities.
1 big thing: Billion-dollar bets on EVs await payoff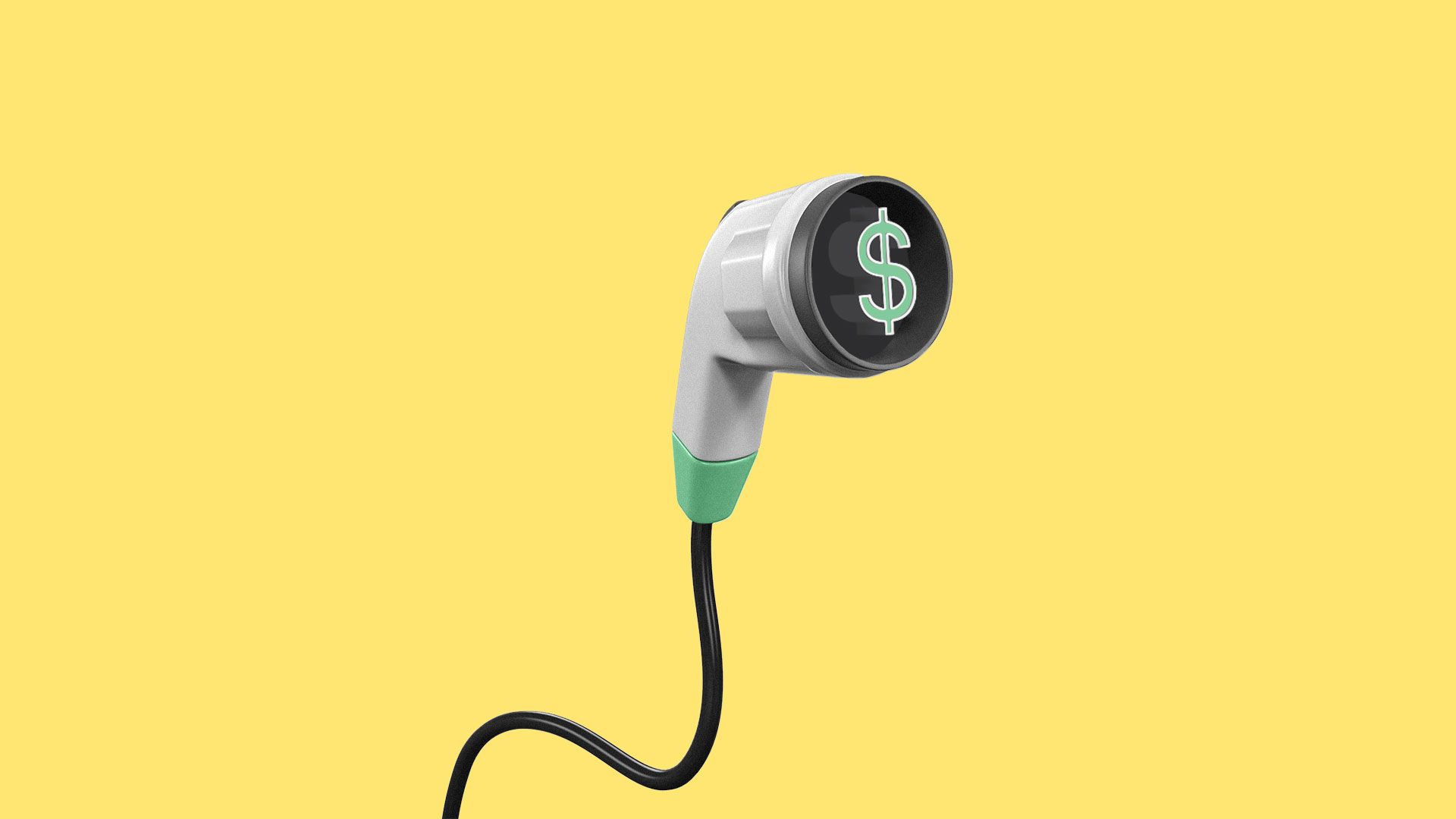 Self-driving cars and electric vehicles are inextricably linked, but while AVs are still a long way off, scores of not-yet-profitable EVs are on the doorstep.
Carmakers, a new study from McKinsey suggests, need to rethink how they design and sell EVs in order to reverse those losses, grow the market and pave the way for AVs.
Why it matters: Automakers will pour $255 billion into EVs by 2023, per AlixPartners, but are resigned to losing money on them for the foreseeable future — an expected outcome of a market dictated by regulators and lawmakers, rather than consumers.
But because they're key to future self-driving cars, they'll keep investing in them.
The big picture: Right now, EVs are an expensive black hole for carmakers.
AlixPartners says the industry won't make a dime on most of the 200-plus electric models set to hit the global market in the next few years.
By 2030, Deloitte says the industry could produce 14 million more EVs than there are customers.
Yet driven by regulatory requirements, some companies, like GM and Volkswagen, are staking their future on mass production of EVs and say they'll do so profitably.
Carmakers are also relying on the electrical brainpower of EVs to manage the software and computing power necessary for automated vehicles in the future.
With some creative engineering and new business models, McKinsey says companies can indeed make money on EVs.
By the numbers: The high cost of rechargeable, typically lithium, batteries is the root of the problem.
EVs cost $12,000 more to build than comparable gasoline-powered models, McKinsey says.
The "payback period" for a $30,000 EV — how long it takes to recoup the higher price through savings on fuel and maintenance — is 5 to 6 years for a typical owner who drives 13,000 miles per year.
Yes, but: Most consumers aren't willing to pay more for an EV, so carmakers need to either swallow the extra cost or make them simpler — and cheaper — to build.
Instead of designing cars that can accommodate either an electric or gasoline powertrain, carmakers could save money in the long run by investing in a new, simpler EV platform with fewer parts.
But it's a big bet — a dedicated EV platform costs about $1 billion to develop. (Both GM and VW are doing so.)
Another problem is that today's EVs have either too little range (100 miles or less) or too much (300 miles) based on actual driving patterns. McKinsey suggests a 40 kWh battery with a 160-mile range would suit most drivers and shave $2,000 in cost.
Using more basic materials for things like electronics, seats and interior trims is another cost-saving tactic to make EVs more affordable. But, that's one of the oldest tricks in the industry — consumers know when they're getting a lesser product, so stripped-down models aren't the answer.
It's not all about cost-cutting. Targeting fleet customers with EVs or leasing batteries apart from the vehicles could stoke revenue and help carmakers crawl toward profitability, McKinsey says.
What to watch: Consumer attitudes are shifting, with more people indicating they would consider buying an EV. If so, that black hole might not be as deep as feared.
2. AVs need help on the road less traveled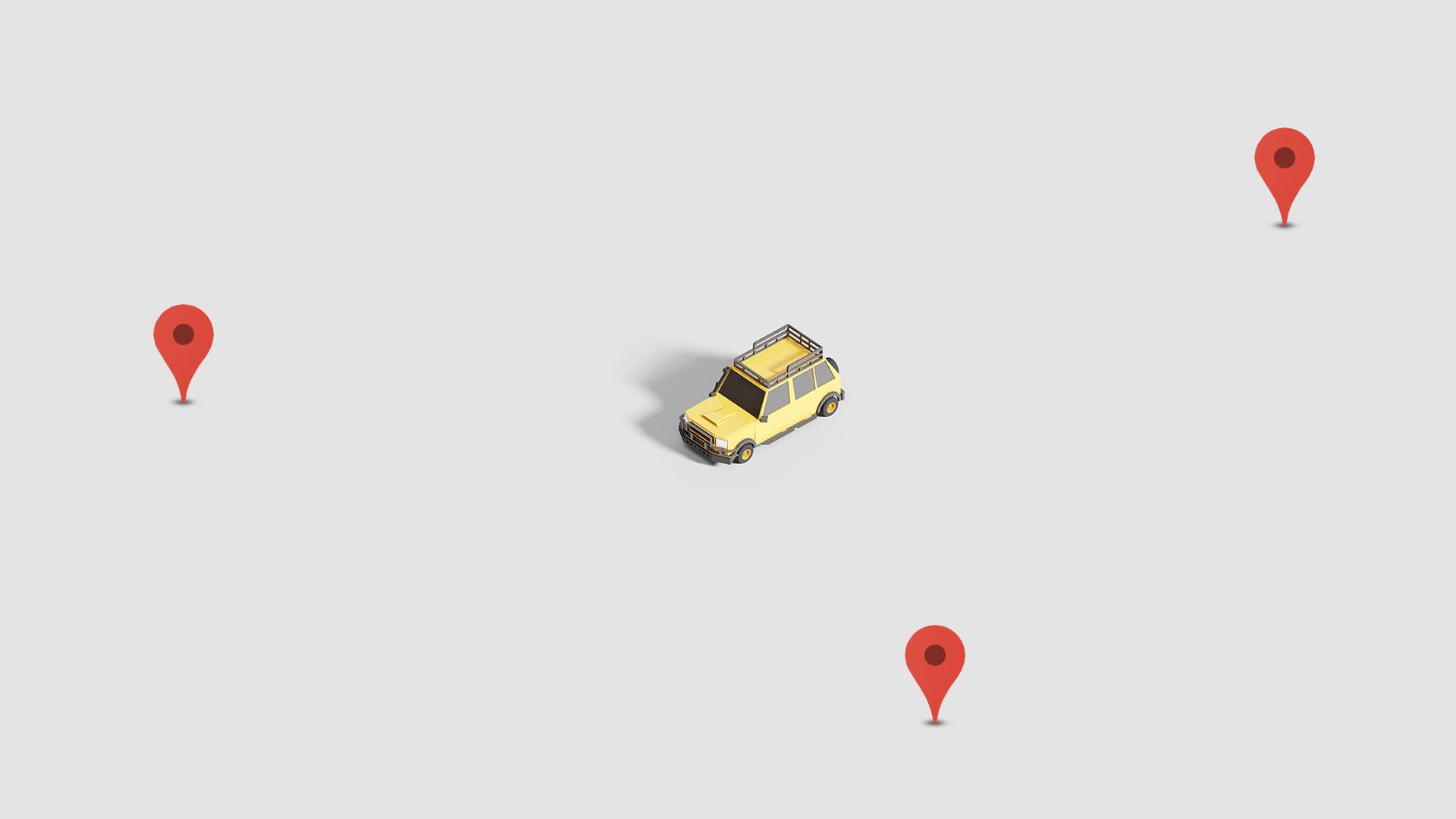 Breathless media coverage of when and how AVs will be deployed has largely ignored the reality that they can only drive on roads that have been mapped, which is mostly in cities, Daniela Rus writes for Axios Expert Voices.
Why it matters: If AVs were deployed today, they would be unable to navigate millions of miles of U.S. roads that are unmarked, unlit or unpaved, and the technology needed to do so is still nascent.
What's happening: Companies like Waymo test their AV fleets in big cities where they've spent thousands of hours labeling the exact 3D positions of curbs and lane dividers.
Rural roads, meanwhile, have a diversity of surfaces that make them more complicated to map, and they also get less traffic, so there's less incentive for companies to devote resources to mapping them.
What's needed: AV's current navigation capabilities could be enhanced if two types of solutions were adopted: automated maps and perception-based technologies.
Generating maps automatically involves taking aerial images and geographic data, and then converting them to machine-readable 3D maps.
Perception-based technology and systems would enable an AV to navigate without highly detailed maps, relying instead on cues like clear road markings.
The bottom line: With or without maps, AVs still can't function in many scenarios, including unmapped roads. Additional advances in sensor technology, mapping and AI will move AVs closer to full autonomy anywhere.
Go deeper: Read the full post.
Rus is director of MIT's Computer Science and Artificial Intelligence Lab and a professor of electrical engineering and computer science.
3. Ford reshuffles at the top
Ford CEO James Hackett is splitting responsibilities between two of his top deputies with the goal of fixing the core business and preparing for an uncertain future.
Why it matters: The management changes come as Hackett, nearly 2 years into his job as CEO, is still struggling to get his footing in a fast-changing industry. On Tuesday, Hackett tamped down expectations about self-driving cars in a speech to Detroit-area business leaders.
What's new: The company named Joe Hinrichs as president of its automotive unit and Jim Farley as president of new businesses, technology and strategy.
Hinrichs, a manufacturing expert, will guide product development, automotive manufacturing and global operations.
Farley, a marketing guru, will lead Ford's future direction, including mobility as a service and driverless vehicles. 
Marcy Klevorn, Ford's top-ranking female exec, will retire in October, the company said. Until then, she will serve as chief transformation officer, reporting to Hackett.
4. That 3-year-old Tesla could be a moneymaker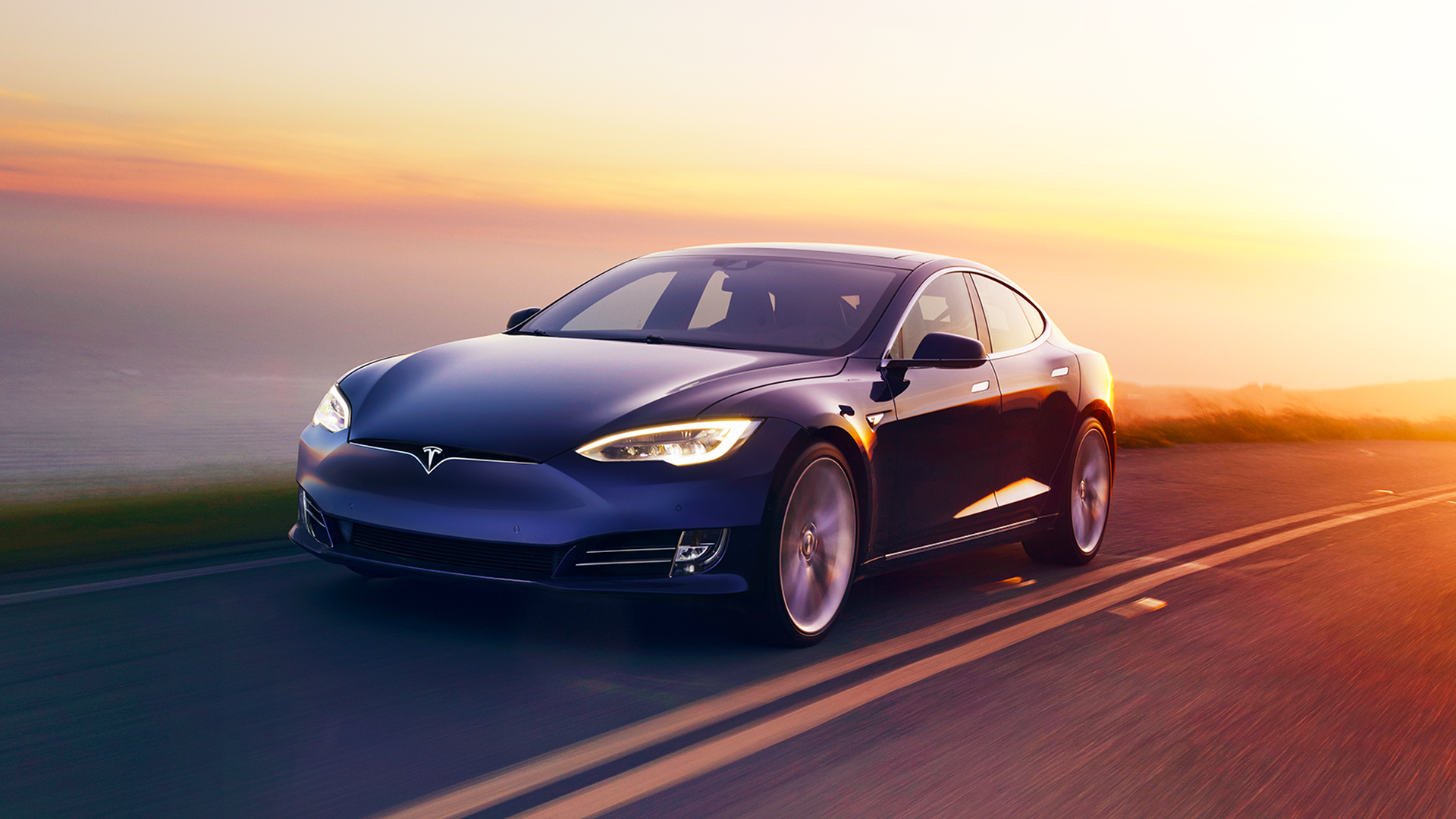 Tesla has disrupted many things about the traditional auto industry, including the way we think about used cars.
Why it matters: Instead of viewing your 3-year-old Tesla as a depreciating asset that needs to be unloaded on the used car market, you're likely to make more money by renting it out when you're not using it.
Between the lines:
EVs are simpler and have fewer parts, so they last longer — 500,000 miles or more — but unless you're an Uber or Lyft driver, you'll probably never drive that many miles.
While the tires or seat leather may eventually wear out, connected cars tend to improve over time through over-the-air software updates.
Thus Tesla vehicles enjoy higher resale prices than most cars.
What's happening: Tesloop, a company that started out in 2015 using Teslas to shuttle passengers between LA and Las Vegas, has pivoted toward peer-to-peer car-sharing, leveraging Tesla's unique connected vehicle technology.
How it works:
By registering their car on Tesloop's new Carmiq network, Tesla owners agree to share data about their vehicle, including when it's not being used.
In return, they get free access to data-driven services like insurance, tire services, parking and battery charging.
They can also list their car for rent by the hour, the day or the month.
Carmiq handles the digital transaction, as well as the logistics like cleaning and delivery, using third-party providers.
Rental fees depend on a real-time economic analysis of the car's value, based on the data feed to the network: Is the battery charged? Are the tires in need of replacement? Is it conveniently located?
The bottom line, according to co-founder Rahul Sonnad: You can sell that 3-year-old Tesla for roughly $27,000, or rent it out and pocket $70 a day or $1,500 a month.
5. Driving the conversation
"Shorty Air Force": The crowd-sourced, social media swarm that is betting Tesla will crash and burn (Russ Mitchell — Los Angeles Times)
Why it matters: There's an all-out war between true believers in Tesla and the army of short sellers who believe it's destined to fail. This fascinating story shows the lengths the shorts will go to prove they are right.
Firing back: Carlos Ghosn Accuses Nissan Officials of Mismanagement (Ben Dooley — The New York Times)
My thought bubble: The charges and countercharges spinning around Carlos Ghosn, creator of the Renault-Nissan Alliance, will one day be decided in court. But this drama has to be distracting for the company, so watch for financial results next month.
AV lite: Self-driving car startup only uses cameras to train its vehicles (Sasha Lekach — Mashable)
Why it matters: Wayve, a British startup, raised a lot of eyebrows in recent days with its claim that it only needs cameras, a GPS tracker, and a powerful computer to be able to drive anywhere autonomously. 
In a blog post about its machine-learning method, the company said its cars are learning to drive like a human would. "With each safety-driver intervention, our system learns and will improve, rather than buckle with scale. It will take us longer to reach our first deployment, but we are riding a fundamentally different curve."
6. Photo of the week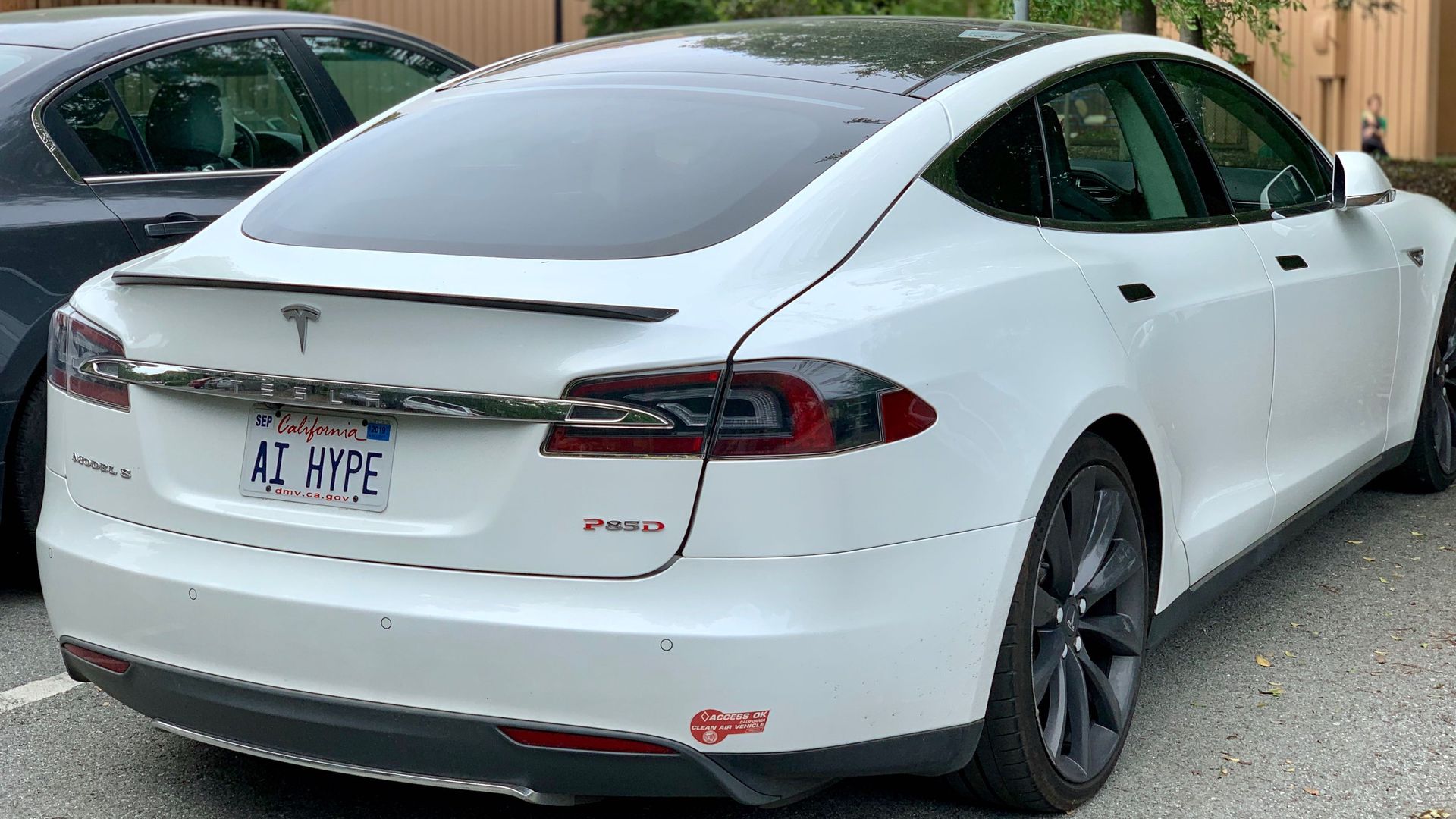 My Axios colleague Kaveh Waddell found this ironic car–plate combo in a Stanford University parking lot this week.
It's not clear whether or not the owner of this Tesla P85D — a car that retailed north of $120,000 when it was released — made their money off of AI HYPE.
In either case, Kaveh notes, the driver had better hope that AI isn't all HYPE if they're letting Autopilot, Tesla's semi-autonomous driving system, take the wheel on highways.