Axios Navigate
June 19, 2019
Good morning! Thanks for reading. Please share this newsletter and tell your friends they can subscribe here. If you have tips or feedback, just reply to this email. Today's Smart Brevity count: 1,231 words, <5 minute read.
Today Expert Voices contributor Rob Toews looks at the transformative impact that technologies developed for AVs could have on other industries.
1 big thing: Pedestrians dying while safety tech lags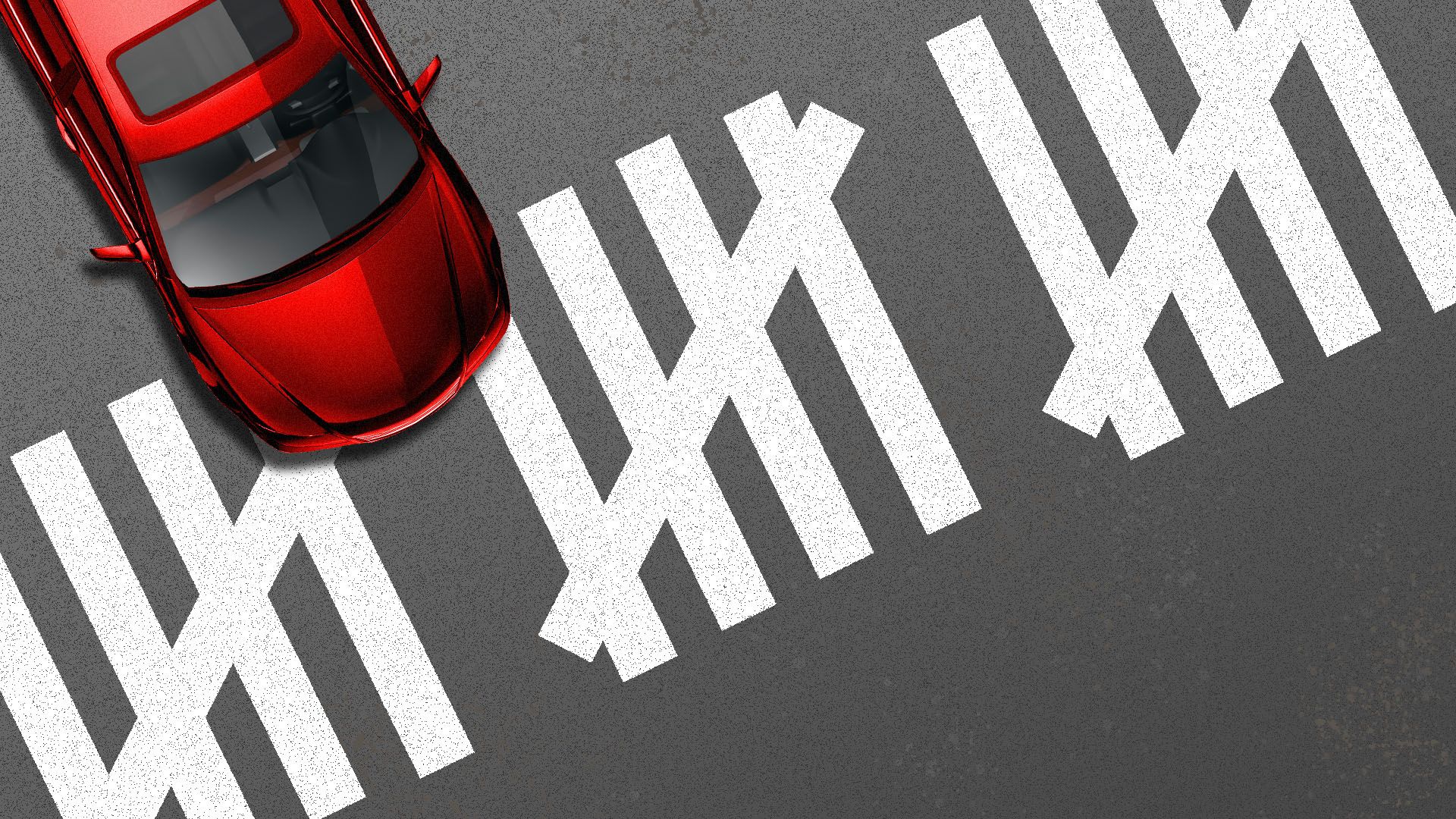 The number of U.S. traffic fatalities remains stubbornly flat, while deaths among pedestrians and bicyclists are rising, despite available crash avoidance technology that could help.
The big picture: In a largely self-regulated industry, it's up to carmakers to decide which safety features to install in their cars, leaving potentially life-saving technology on the shelf. As they work to perfect self-driving cars, they must weigh valid safety concerns against whether there is a moral imperative to deploy AV technology faster if it will help save lives.
Driving the news: The National Highway Traffic Safety Administration this week estimated 36,750 people died in motor vehicle traffic crashes in 2018, a slight 1% decline compared to 2017.
But preliminary figures also showed a sharp rise in deaths among pedestrians (4%) and bicyclists (10%).
NHTSA said it's too soon to speculate on why this is happening, but one obvious guess is the role of distracted driving and walking. (The agency has been investigating this possibility but the challenge is getting people to admit they were distracted.)
Pedestrian deaths are a big concern in large U.S. cities like New York, where people on foot accounted for 46% of the city's 207 traffic deaths in 2017, per Reuters.
What's needed: Crash avoidance technologies like automatic emergency braking and pedestrian detection systems could help save lives, but automakers aren't required to install them.
The systems, which help prevent crashes or reduce their severity, use a combination of sensors such as radar, cameras or lasers to warn the driver of an imminent collision and apply the brakes if the driver doesn't react quickly enough.
20 auto manufacturers volunteered in 2016 to equip virtually all new cars and trucks with a low-speed emergency braking system by Sept. 1, 2022, arguing it was faster than waiting for a federal law.
But there is no penalty for missing that target, and no performance standards to ensure their systems are effective.
As of March, about half of vehicles produced between September 2017 and August 2018 were equipped with such systems, but some carmakers, including the Detroit Three, were way behind, Consumer Reports noted.
Safety advocates fault the federal government for being too lax.
"Our crash rating system hasn't been updated since 2010. They hand out 4- and 5-star ratings as if they are candy on Halloween."
—
Jason Levine, executive director, Center for Auto Safety
In Europe, manufacturers must include the latest life-saving technologies like AEB to earn top safety ratings, Levine noted. That is not the case in the U.S., where the rules were written long before such technologies existed.
Some companies, including Toyota and Honda, make such features standard, even on entry-level vehicles, but others limit them to high-end luxury models.
"Per usual, the lower you are in the economic spectrum, the more dangerous driving is for you," says Levine.
What to watch: If the cars aren't making pedestrians safer, at least the infrastructure is in some places.
Seattle, for example, is re-timing walk signals to give pedestrians a few seconds' head start before turning traffic gets a green light.
2. Nvidia's self-driving tech gets a boost from Volvo trucks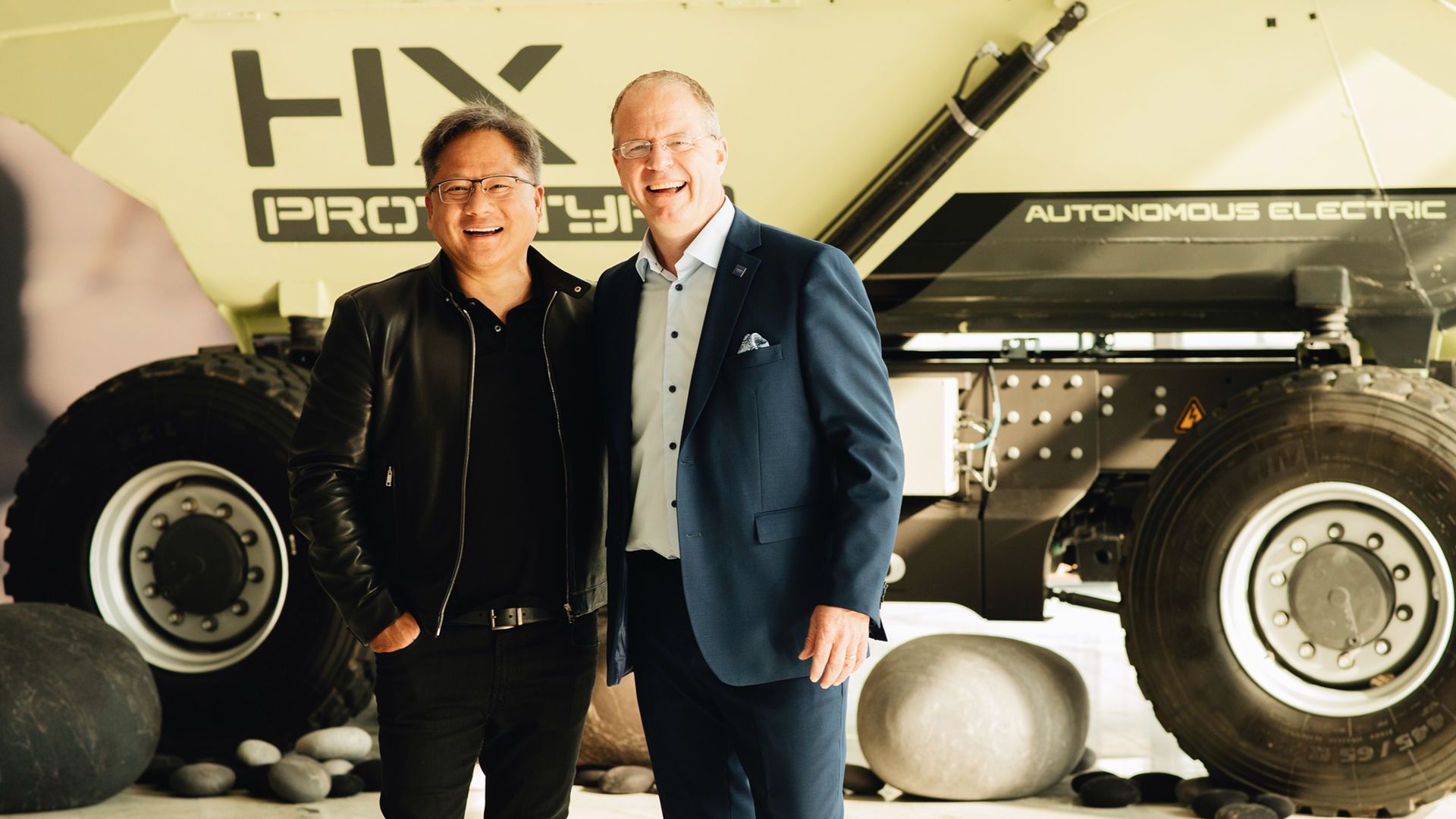 Volvo Group, the Swedish maker of Volvo, Renault and Mack trucks, is teaming up with Nvidia to develop self-driving trucks.
The details: Volvo will use Nvidia's Drive end-to-end autonomous driving platform to train, test and deploy self-driving commercial vehicles for a variety of purposes, from mining and construction to garbage and recycling collection.
Why it matters, according to Reilly Brennan, founding general partner of Trucks Venture Capital: 'This partnership is more meaningful than you would think.... There simply aren't that many global trucking (manufacturers) and locking one of them up for software and hardware is a win for (Nvidia)."
3. The wide-ranging spillover benefits of AV tech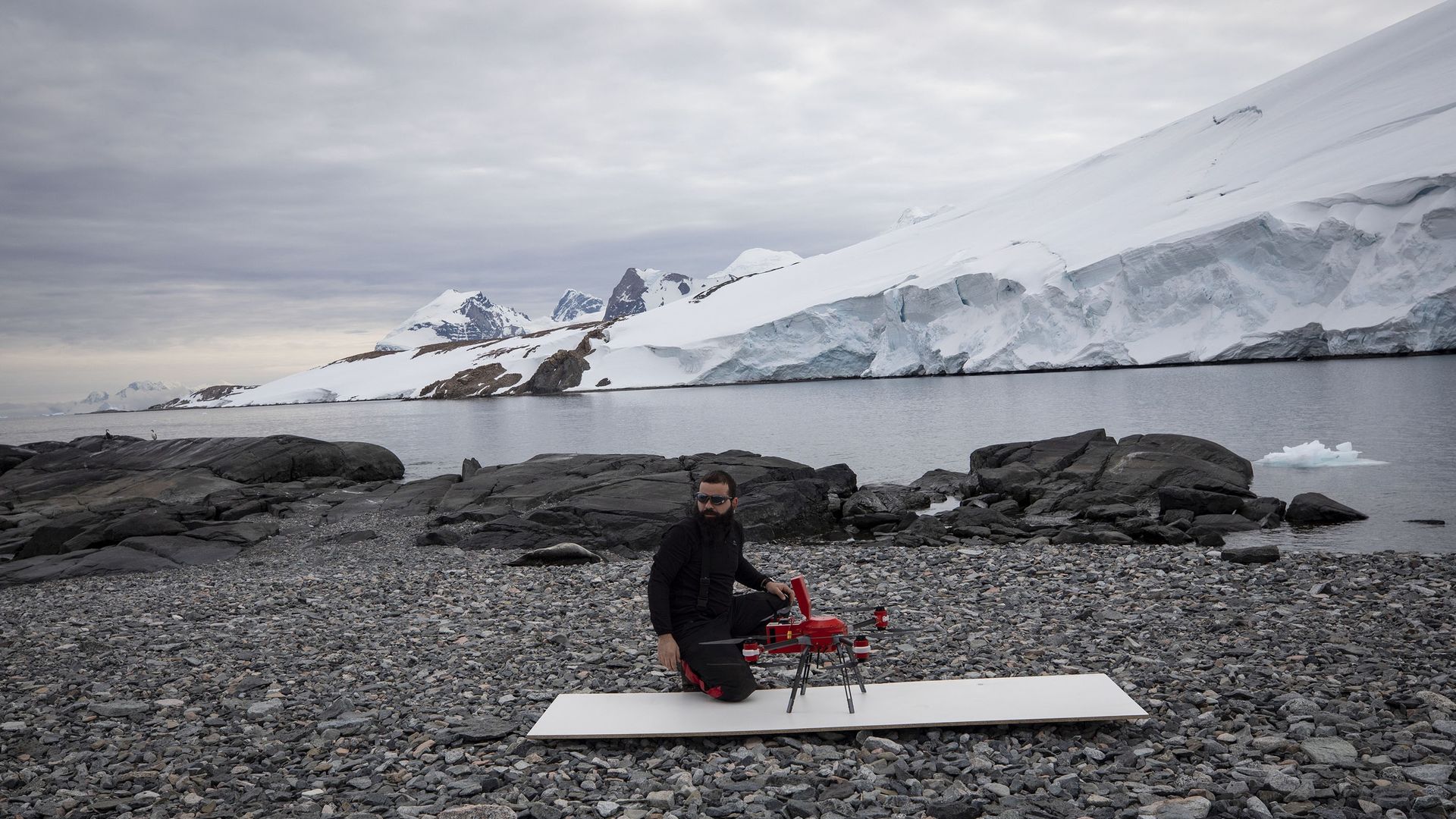 The effort to commercialize fully autonomous vehicles has spawned an array of supporting hardware and software technologies whose impact could extend well beyond AVs, Rob Toews of Highland Capital writes for Axios Expert Voices.
The big picture: Fierce competition during the mobile computing boom led to better, cheaper components — cameras, batteries, wireless chips — that in turn transformed technologies from satellites to drones.
A similar process could play out with AVs, as the billions of investment dollars pouring into the sector enable advances that spill over into retail, health care and other parts of the economy.
Details: These second-order benefits could come from several AV–related technologies.
Sensors: The low-cost, high-performance laser sensors being developed for AVs will find use cases in numerous other industries. Lidar maker Quanergy is already looking beyond AVs, expanding its target markets to include industrial automation and physical security.
Simulation: AV programs are investing heavily to build simulation software that trains neural networks in virtual environments using "synthetic data." This technology could democratize machine learning by reducing the need for companies to collect massive proprietary real-world datasets — with applications from warehouse robots to senior-care assistants to military drones.
Mapping: Highly detailed 3D maps designed to enable AV navigation could find uses in advertising, retail and urban planning. For instance, a company could serve a tailored, augmented-reality experience to a customer in a precise location — perhaps to entice them into a store.
Core machine learning capabilities: AV research is driving advances in general machine learning capabilities like object recognition, prediction and path planning that have applications across industries — from leveraging computer vision for monitoring crops in agriculture to using image analysis for automated diagnosis in health care.
What to watch: Expect the benefits of these nascent technologies to play out over the long term.
Toews is an investor at Highland Capital and previously worked on strategy at Zoox.
4. Driving the conversation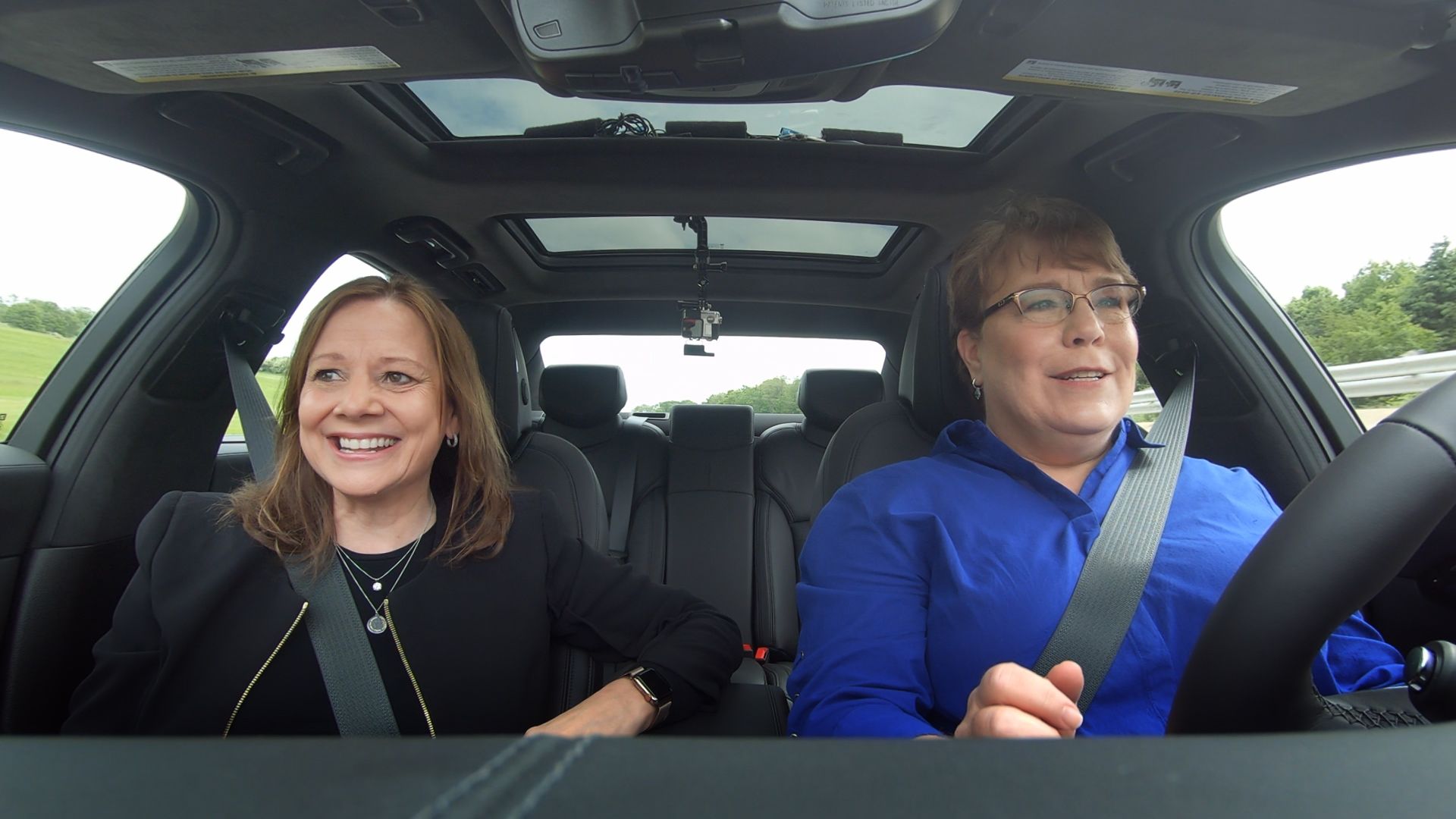 ICYMI: I interviewed GM CEO Mary Barra for "Axios on HBO" last Sunday about everything from the jobs impact of new technologies to the hype vs. reality of self-driving cars. You can see the entire episode — which includes Mike Allen's interview with Pete Buttigieg and Ina Fried's visit to a Lego factory in Denmark — at HBO on demand.
Safety paradox: Self-driving cars have a problem: safer human-driven ones (Christopher Mims — The Wall Street Journal)
Why it matters: Incremental technology advances in human-driven cars pre-empt the safety benefits of fully self-driving cars, Mims writes. "These new systems marry the best machines capabilities—360-degree sensing and millisecond reflexes—with the best of the human brain, such as our ability to come up with novel solutions to unique problems."
Pizza Run: Domino's teams up with Nuro for driverless pizza delivery in Houston (Andrew J. Hawkins — The Verge)
The big picture: Nuro, the autonomous delivery company, recently nabbed a $1 billion investment from Japanese tech company SoftBank, and is now ramping up its commercialization efforts. It started out delivering groceries for Kroger, and is now going after the pizza delivery business.
5. Animal instincts for AI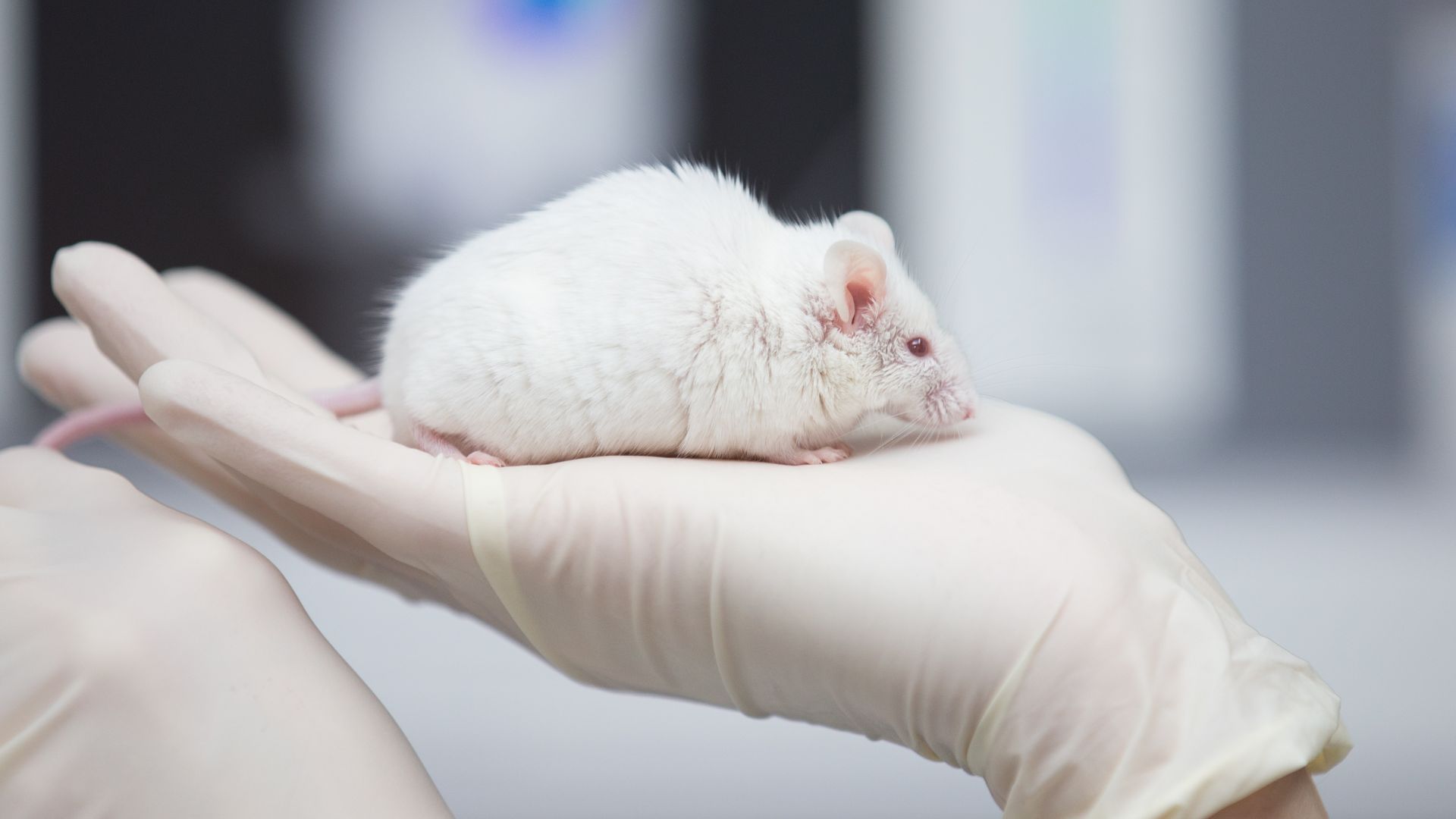 Neuroscientists studying birds, mice, and fish are landing seven-figure salaries in Silicon Valley to help advance artificial intelligence for self-driving cars and more, reports Bloomberg.
The big picture: Tech companies are raiding universities for specialized animal researchers to help them understand how mice and other animals learn in hopes of teaching computers or autonomous vehicles to do the same.
"With whole new industries at stake, the race to unlock the secrets of the animal mind is getting weird," Bloomberg writes.
What's happening: Married Harvard neuroscientists Mackenzie and Alex Mathis record the decision-making activity of mice playing tiny video games, for instance.
Drew Robson and his partner, Jennifer Li, study zebra fish, a type of minnow whose bodies are transparent when they're young, which allows researchers to observe their neurons at work.
The pair uses a special mobile microscope they developed to record which neurons are active while the fish swim, adapting to changing conditions.
It's similar to the way their Tesla's driving skills evolve with each Autopilot software update, Robson tells Bloomberg.
The bottom line: AVs need better artificial intelligence to advance beyond basic object recognition to human-like decision-making. They might learn a thing or two from mice and fish.