Axios Navigate
June 14, 2019
Good morning! Watch my interview with GM CEO Mary Barra on Sunday's episode of "Axios on HBO" (6 pm ET/PT).
GM has been mum about its self-imposed target to launch a robotaxi fleet in 2019, but in the interview, Barra makes clear there will be no half-measures.
"We're talking about a vehicle that's safe enough to not have the driver — a safety driver — in the vehicle. That's our definition" of a self-driving car.
Today Expert Voices contributor Drue Freeman explains why semiconductor startups are booming in the auto industry.
Quick survey: Are you a fan of the word count we've been posting? Click here for love or here for hate. Speaking of which, today's Smart Brevity count: 1,094 words, ~4 minute read.
1 big thing: Uber's rookie drivers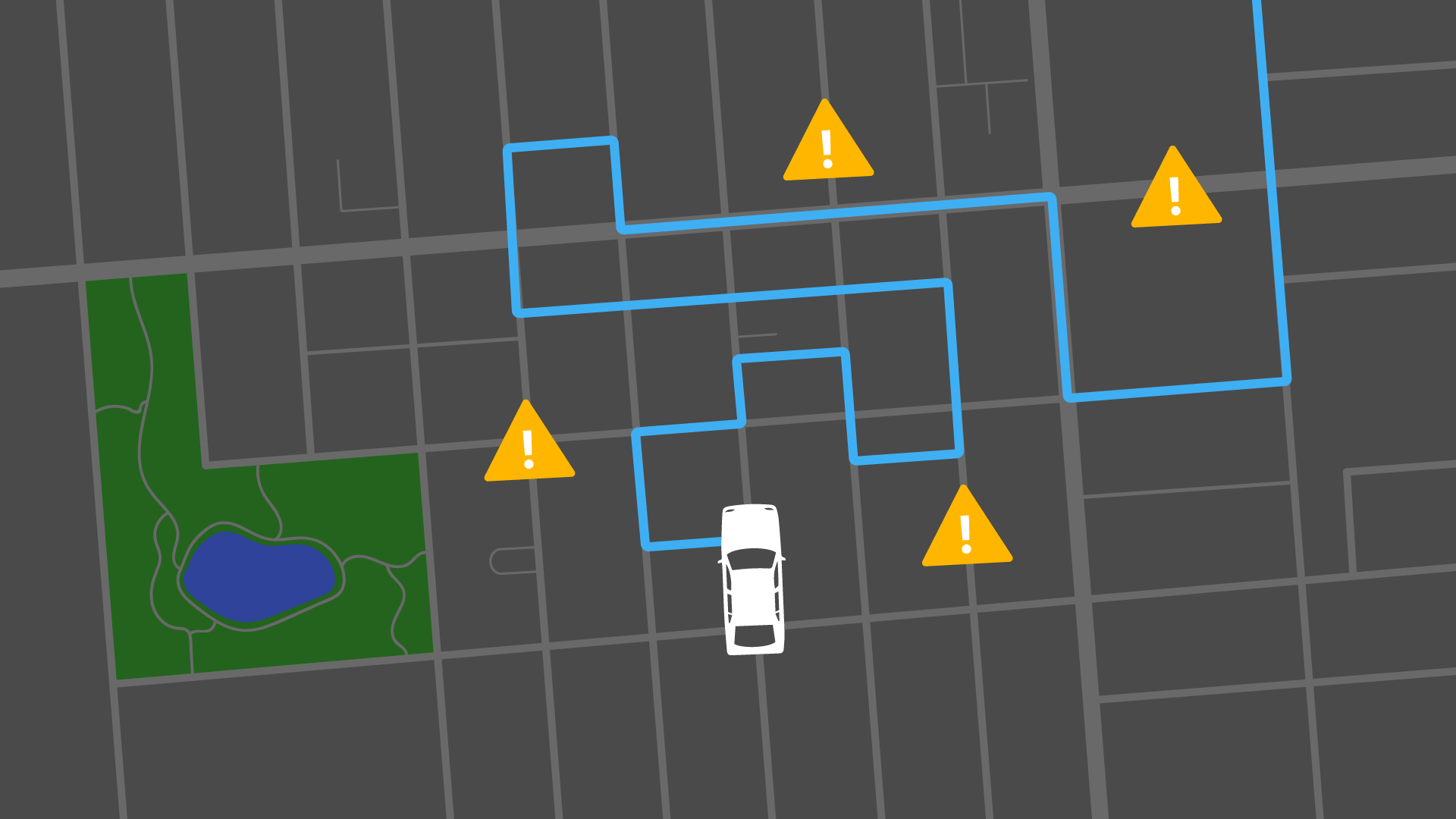 Uber drivers don't have to worry about losing fares to self-driving cars anytime soon because those rookie robots won't be trusted with anything but the easiest routes.
Why it matters: Long-term, Uber's survival may depend on removing high-cost drivers from its cars, but that transition will come slowly, CEO Dara Khosrowshahi says, with human drivers handling the bulk of the rides for much of the next 15 years.
"Most of driving is neither repetitive nor predictable, but there's a subset of routes that are," he said onstage this week at the Uber Elevate conference.
"We will get the machines to do the simple stuff, and then we will have the humans do the difficult stuff, and the two are going to co-exist for 10–15 years, for a long period of time."
That hybrid approach — within Uber's existing ride-sharing network — is why Uber's self-driving car development "is not a science project," Eric Meyhofer, head of Uber's Advanced Technologies Group, said later in an interview with Axios.
Uber's data scientists know where the demand is, but also which trips are easiest — avoiding roundabouts or unprotected left turns, for example.
Robot-driven cars can be trained one intersection at a time, then one square block at a time, Meyhofer says.
The attributes of those small, easy routes can be modeled and grouped together so that when one square block is learned and becomes available to a robot driver, similar ones are too.
The bottom line: The important thing, Meyhofer says, is that riders still get to go from A to B, regardless of whether they are offered a self-driving car (for a simple route) or a human driver for their trip.
"It's not about the technology. It's about the product," he adds.
The big picture: When Uber and Lyft went public earlier this year, both acknowledged profitability is tied to being able to replace human drivers. The timeline for a hybrid model gives insight into the viability of these businesses.
What to watch: Uber is tiptoeing back into self-driving car development with new safety policies in place after a fatal accident by one of its test vehicles in March 2018. While Khosrowshahi says self-driving cars could start appearing on Uber's network within 5 years, the company says it's not a race.
"It's not about when do you pull the operator. It's when should you. You shouldn't if society isn't ready, if your market isn't ready. Even if regulation doesn't prevent it, that doesn't mean you should do it."
— Eric Meyhofer
2. Wanted: Truck drivers to teach their robot replacements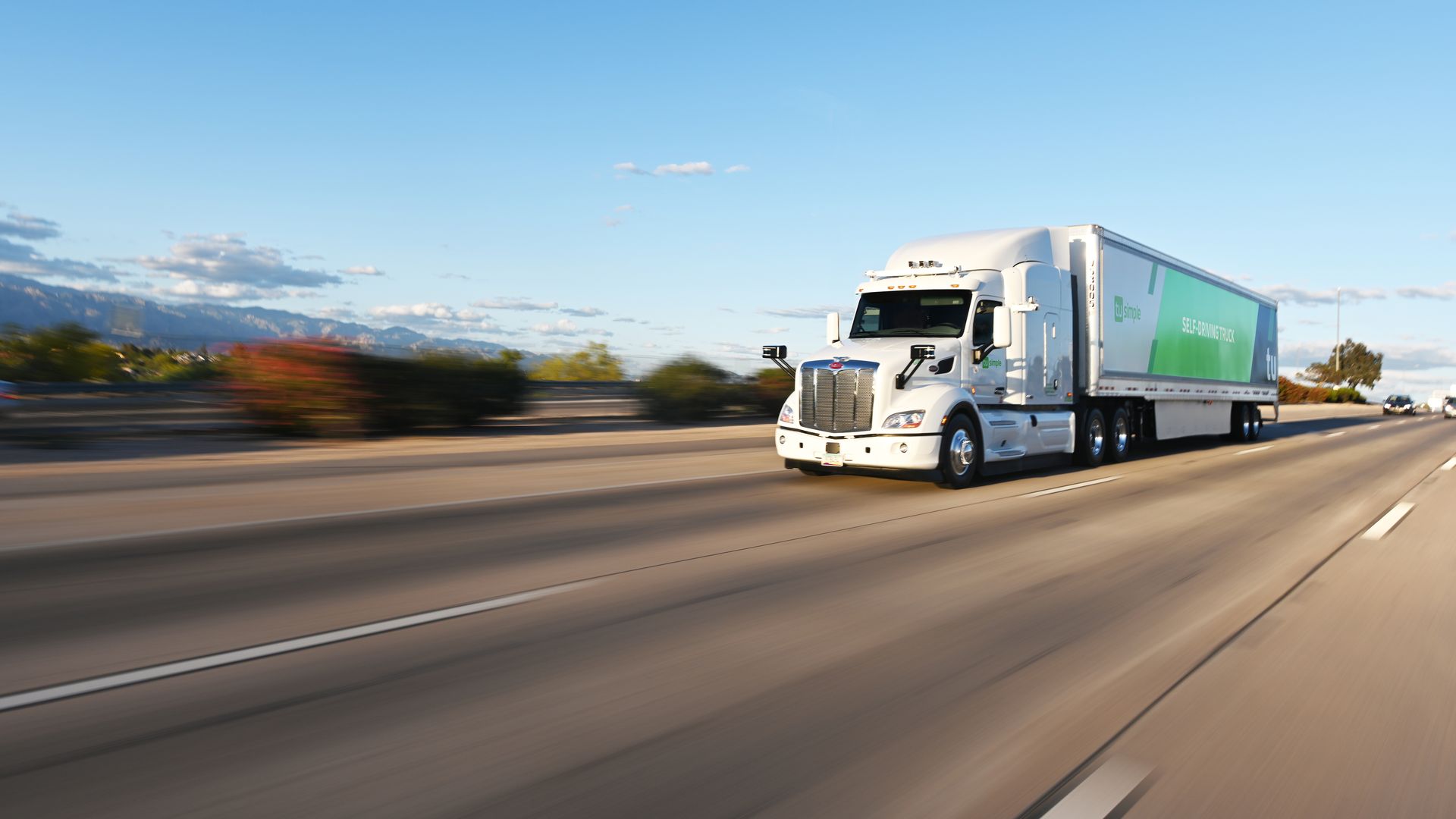 Long-haul trucking is a difficult job, but the advent of self-driving trucks means more truck drivers might be able to stay home training the robots how to drive.
Why it matters: The trucking industry, which faces a predicted shortage of 175,000 drivers by 2024, is eager to see self-driving trucks, but needs experienced drivers to train the machines.
What's happening: Self-driving truck startup TuSimple is partnering with Tucson's Pima Community College to create the first autonomous driving certificate program for truck drivers to prepare them for jobs training, operating and monitoring autonomous truck systems.
Rather than eliminating trucking jobs, TuSimple and PCC argue automation offers an opportunity for existing drivers to have a better work-life balance (and sleep in their own beds) by becoming test drivers.
Meanwhile, the program comes as the U.S. Department of Transportation is conducting a study examining how AV technology will impact the transportation workforce, including truck and bus drivers.
The DOT's report to Congress is expected this summer.
Go deeper: Tomorrow's cars need a new kind of workforce
3. Why semiconductor startups are booming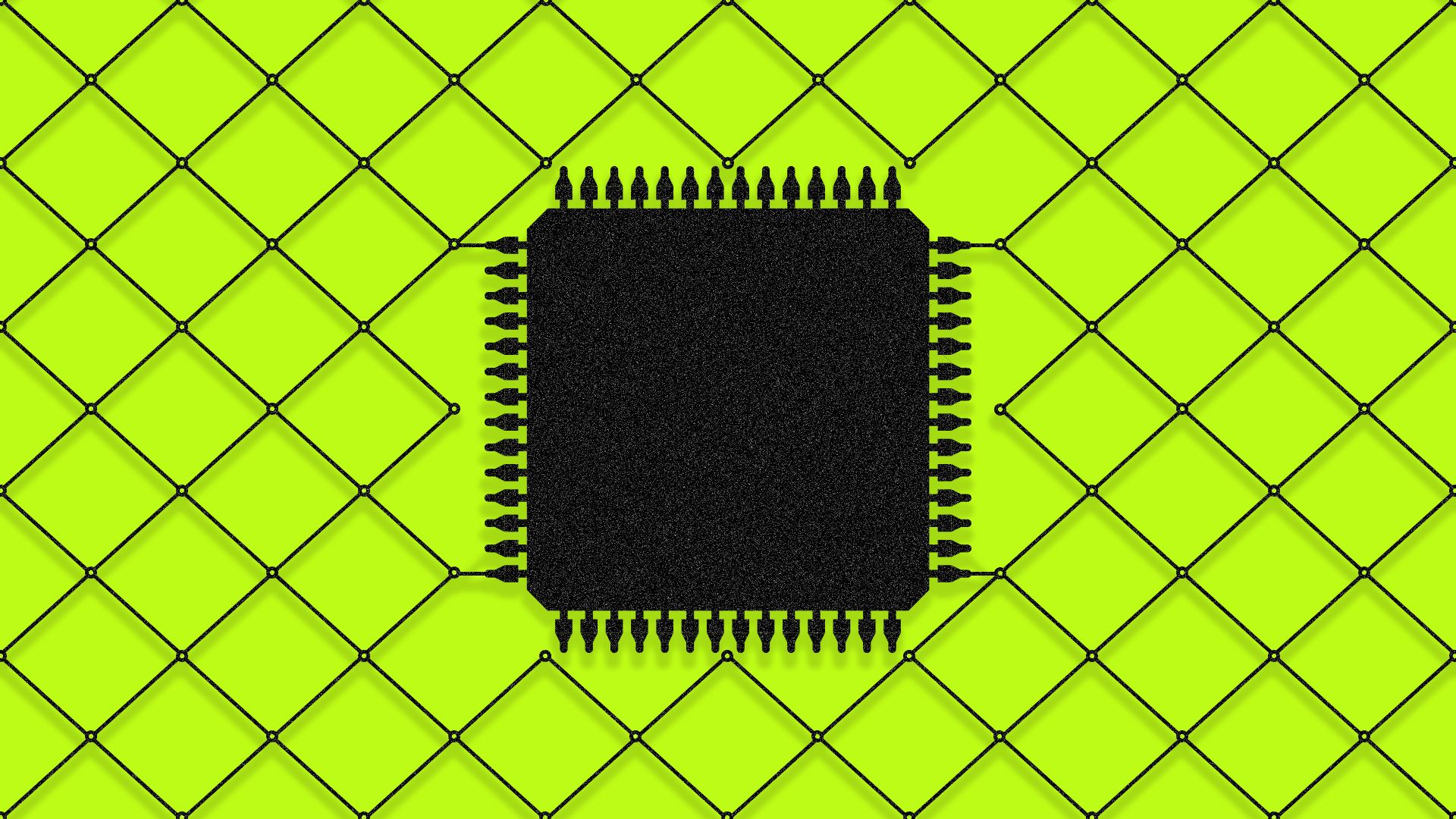 A slew of semiconductor startups are gaining traction in the automotive industry, some of which are now funded by automakers and suppliers — a development that signals a major shift, Drue Freeman writes for Axios Expert Voices.
The big picture: Startups hoping to enter the automotive chip market used to encounter skeptical manufacturers and an industry that frowned upon cash-poor startups. But demand for innovation in connectivity, sensor technology and processing capability has opened the field up for them.
What's happening: Recent developments, however, have contributed to an increase in automotive semiconductor startups, such as Geo Semiconductors, Autotalks and Graphcore.
Automakers have an eye towards connected, electric, and autonomous vehicles, which will require breakthroughs in connectivity, sensor tech and processing.
The breakout success of a few bellwether startups like Mobileye has encouraged potential investors and partners as well.
Out-of-pocket costs associated with getting new chip solutions to market have dropped, too, thanks to improvements in design methodology, intellectual property reuse, and the support of partners including in-kind services.
What we're watching: Ultimately, the biggest test for any semiconductor startup now may not be what its technology can do, but rather whether its hardware and software designs pass the stringent verification and validation needed for vehicles.
Freeman is an industry consultant and an investor and former SVP at NXP, a semiconductor supplier. He has invested in automotive semiconductor startups, including Geo Semiconductors.
4. Driving the conversation
Teaming up: Hyundai partners with Aurora to develop self-driving cars (Shannon Bond — FT)
The big picture: "Traditional automakers have forged a wide range of partnerships with each other, big technology companies and start-ups in an effort to get ahead in the capital-intensive development of autonomous driving."
No relief: U.S. denies Tesla, GM, Uber 25% Chinese tariff relief (David Shepardson— Reuters)
Why it matters: The Trump administration is trying to thwart China's efforts to develop high-technology industries that Washington alleges benefited from theft and forced transfer of U.S. intellectual property. Watch for higher prices on things like electric vehicles, assisted-driving technology and even shared e-bikes.
Risk/Reward: SoftBank's Ronen Says Self-Driving Market "Big Boys' Game" (Corey Weinberg, Aaron Tilley and Kevin McLaughlin — The Information)(subscription)
"The risks are so big and opportunities so massive that there will be few players that have intellectual capital and financial capital," according to the managing partner at Softbank Vision Fund, which has poured billions of dollars into GM's Cruise, Uber's Advanced Technologies Group and Nuro.
5. What I'm driving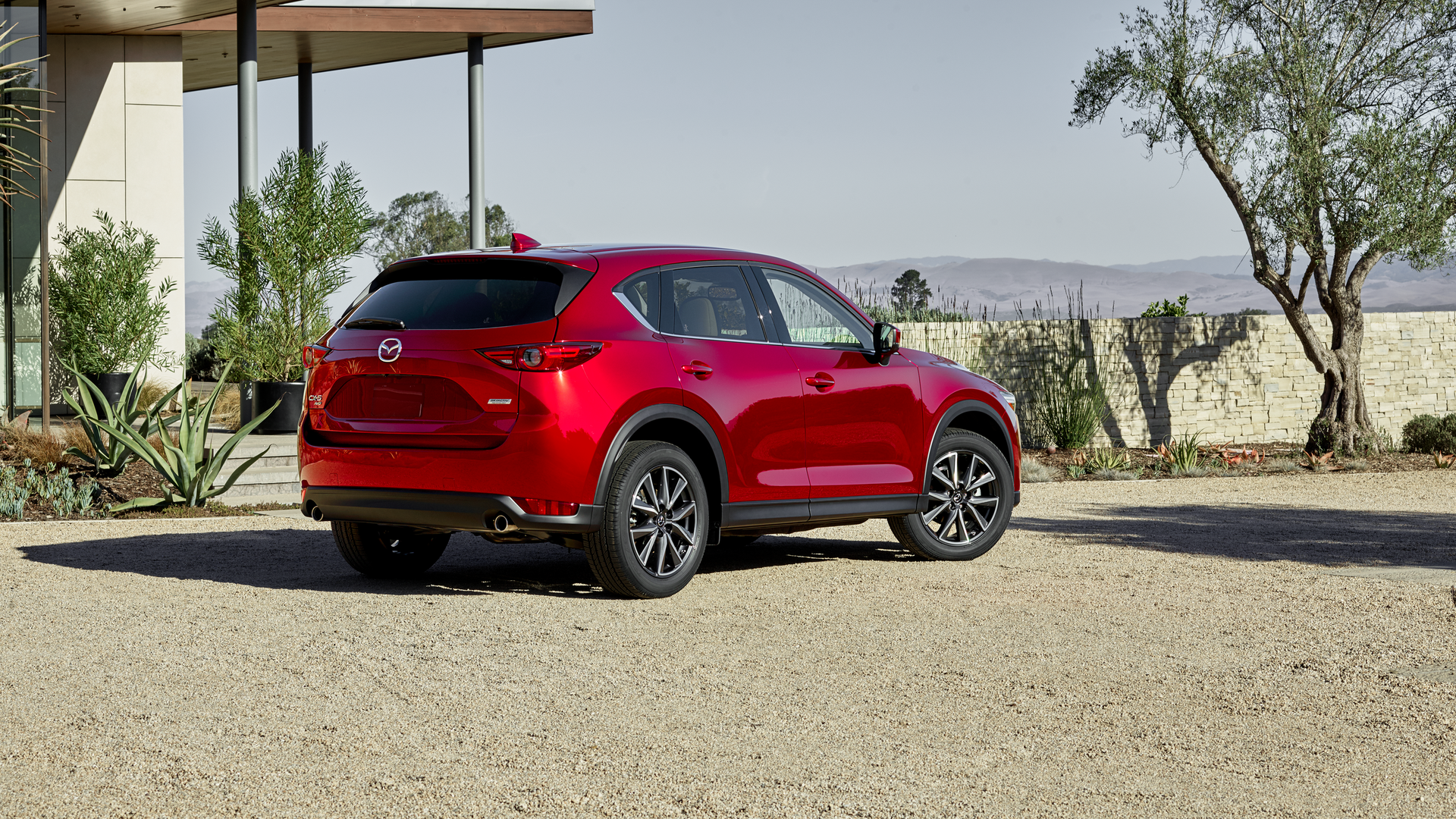 This week I'm driving a 2019 Mazda CX-5, a stylish compact SUV that looks like it's moving even when parked. The design is that gorgeous.
Adding to its appeal is Mazda's distinctive soul red crystal metallic paint job, a $595 option. They take their red paint seriously at Mazda.
What's new: For 2019, the CX-5 gets a new top of the line Signature model (which I'm driving) and an optional turbocharged 4-cylinder engine, along with several new convenience features.
But the CX-5 still has Mazda's outdated infotainment system, a tiny tablet screen with controls that can't compete with what rivals have to offer. Operating it is a distraction to drivers.
Details: Low-speed automated emergency braking is standard for help avoiding pedestrians and fender benders. Other driver assistance features are available for an extra charge, including...
Adaptive cruise control with stop-and-go technology.
Lane-departure warning and lane-keeping assist.
A 360-degree camera system with front and rear parking sensors.
The Signature model feels upscale and luxurious, worthy of its $39,775 price tag — except for that outdated infotainment system.
Thanks for reading. Please share this newsletter and tell your friends they can subscribe here. If you have tips or feedback, just reply to this email.