May 17, 2022
Welcome to your Tuesday, Atlanta.
😎 Today's weather: Sunny today. Clear tonight. High of 87.
Situational awareness: According to the AJC's Mark Niesse, thousands of Democrats appear to be voting in this year's Republican primary.
Are you one of them? Reply to this email, and tell us why.
Today's newsletter is 824 words — a 3-minute read.
1 big thing: 🗑️ Today we're talking trash
City Hall is preparing to get their hands dirty and decide for the second time since 2019 how — and how much — residents should pay for trash pick-ups, recycling collections and street sweeping.
State of play: The city's not collecting enough revenue to send garbage to landfills and provide "special services" like emptying public trashcans and mowing grass in medians — programs that cost roughly $80 million every year.
Driving the news: The city is required to study and change its solid waste rate system after striking a $19 million settlement with tens of thousands of condo and commercial property owners who sued over what they called unfair solid waste rates.
How it (could) work: The administration is considering three options to pay for special services, deputy chief operating officer Jason Ingram told an Atlanta City Council work session last week.
The first option would base a person's solid waste bill on the value of their property.
The second option would pay for special services out of the city's general fund — a cost of roughly $20 million each year.
Department staff told council members a third option based on the number of trips a truck makes to an address to provide service could be too complex to pursue.
The city will also address fees for garbage and recycling pick-ups.
What they're saying: Council member Mary Norwood questioned why residents have to pay millions of dollars for the clean-up of vacant properties and illegal dumping.
"Maybe I didn't do enough drugs in high school, but I still don't understand the nexus between the value of your property and how much trash you generate and how many dead squirrels get picked up somewhere," said Council member Howard Shook, who represents parts of Buckhead.
What's next: The city must adopt the changes before the next billing cycle, Council member Dustin Hillis said. Expect more discussion about the issue in the coming weeks.
2. 🙋🏿 Atlanta's Black-owned business gap
Only 2% of businesses in the U.S. — 134,600 — are Black-owned, even though 13% of the country's population is Black, a report released this week shows.
If business ownership was proportionate to population, there would be 872,200 Black-owned businesses, Axios' Emily Peck wrote.
Zoom in: Atlanta has the third-highest percentage of Black-owned businesses in the country, according to Lending Tree.
Atlanta's rate sits at 6.7%, tied with Richmond, Va. Fayetteville, N.C., comes in first with more than 11%.
Yes, but: Metro Atlanta's Black population is about 34 percent.
The big picture: Inequity doesn't start with the workforce, but with the pipeline to the workforce.
3. 👶 Georgia's top baby names
The Social Security Administration has released 2021's most popular baby names.
We know you've been waiting for this one with bated breath.
Driving the news: In Georgia, 649 people named their baby boy Noah, snagging the No. 1 slot. Meanwhile, 521 baby girls in Georgia were named Olivia in 2021.
Catch up quick: Noah and Olivia climbed to the top of Georgia's list after sitting in second place in 2020.
The big picture: Top names nationally were Liam and Olivia, followed by Noah and Emma. (That's right!)
Details: The other top girl names in Georgia included Ava, Amelia, Emma (!) and Charlotte. For the boys, Liam, William. (Isn't Liam short for William?) Elijah and James filled out the top spots.
Some other names we found on the list: Everleigh, King, Messiah, Genesis and Aurora.
Our thought bubble: We see Thomas down at No. 35. But no Kristal! Boo!
Fresh openings from the Job Board
4. 🍹 Weekday happy hour deals you should know
Going out is fun, but who doesn't like a deal? Here are a few food and drink specials in Atlanta you can take advantage of during the week.
1. STK Atlanta
Happy hour is 3-6:30pm Monday-Friday. You can get $9 wine by the glass, $9 cocktails, and appetizers for under $9.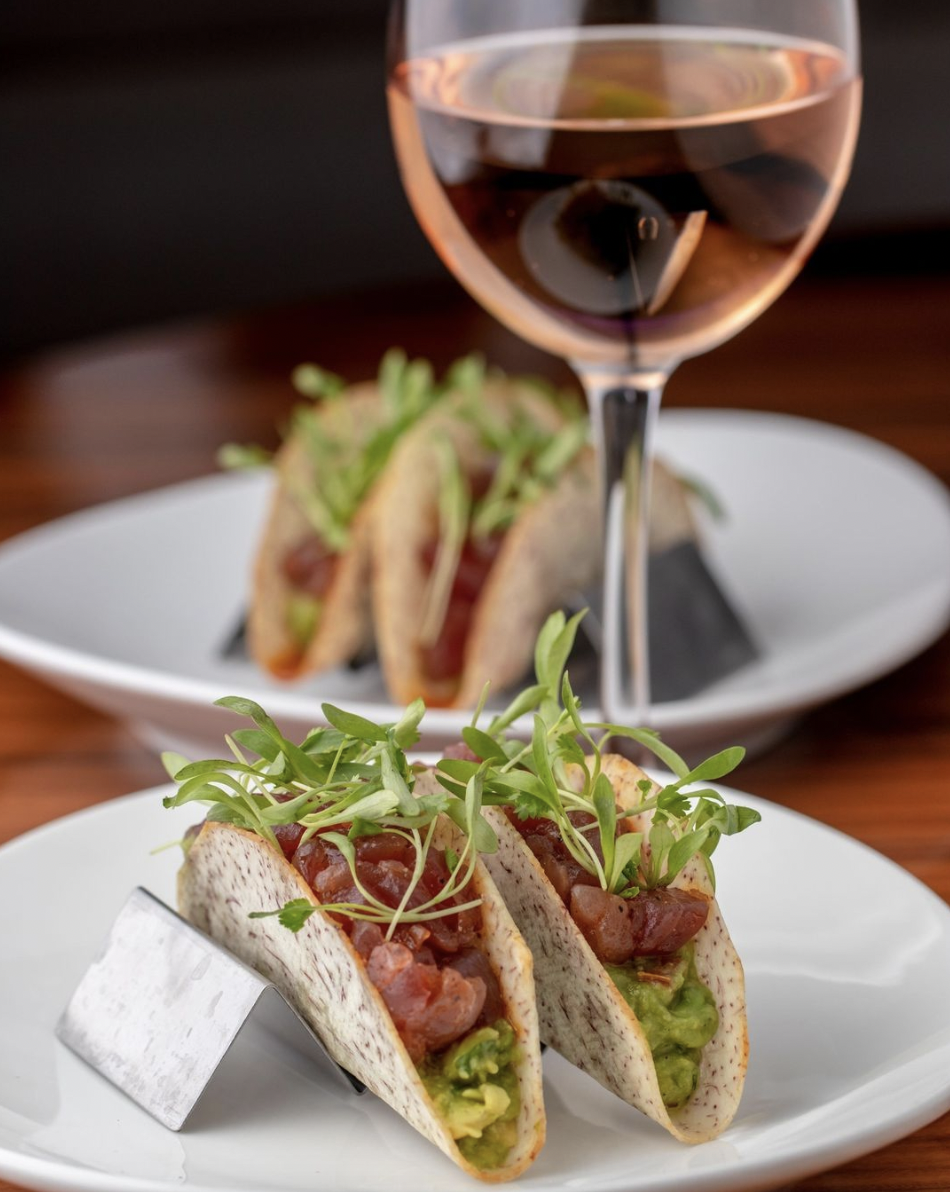 2. Eclipse Di Luna
Get half off well liquor, select beer, house wine and sangria by the glass from 4-6pm every Monday-Thursday.
3. The Iberian Pig
Weekdays from 5-7pm you can get $5 red and white wine, sangria, and Estrella. They also offer discounted charcuterie boards, queso and cheese boards.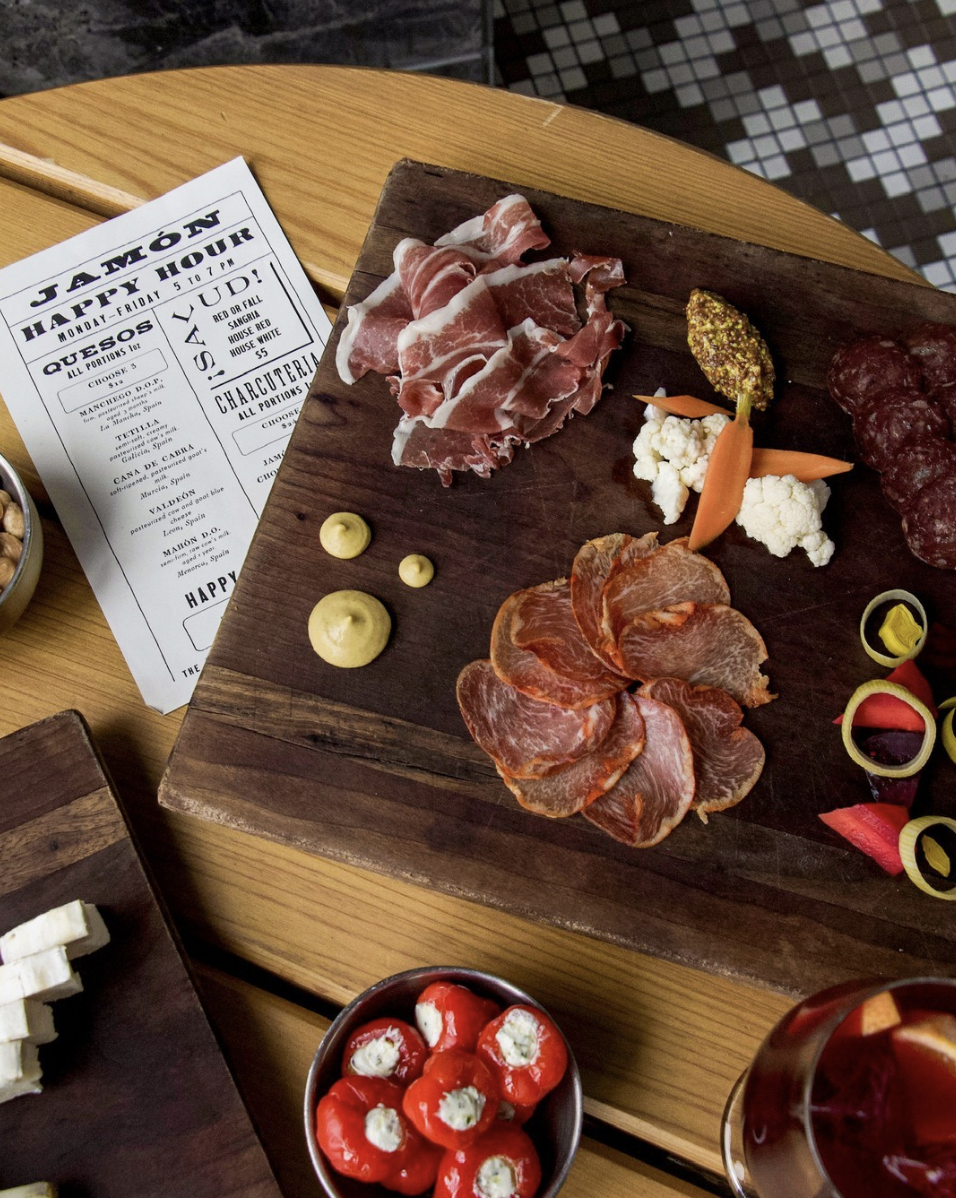 5. Five-ish points: 🚫 No smoke zone
⏪ Why did Mayor Andre Dickens reverse course on affordable housing funding? (AJC)
🍲 The Atlanta Hawks are looking for 5,000 people to help pack meals for the needy. (WSB-TV)
💻 Clark Atlanta University is among six HBCUs that will receive an IBM cybersecurity center. (WABE)
✈️ A candidate for lieutenant governor did not report his private campaign flights in his disclosures. (AJC)
🚬 Smokers will no longer be allowed to light up on Tybee Island's beaches. (The Current)
🌳 Community members say they will rebuild the Chastain Park playground treehouse that was destroyed Sunday night in a fire. (Fox 5 Atlanta)