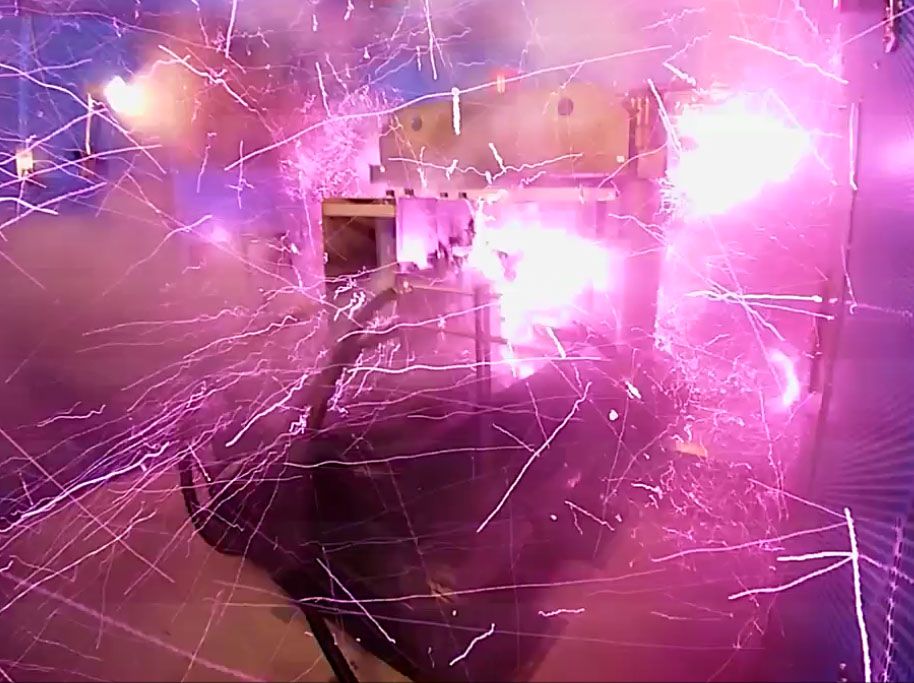 The moment of activation. Photo: University of Tokyo
The strongest-ever controlled magnetic field was activated in Tokyo earlier this year, showering a containment room with sparks for its brief lifespan: 1/1,000th of a blink of an eye.
Why it matters: Powerful magnetic fields allow scientists to study the movement of electrons, enabling research into fusion, a future source of clean energy.